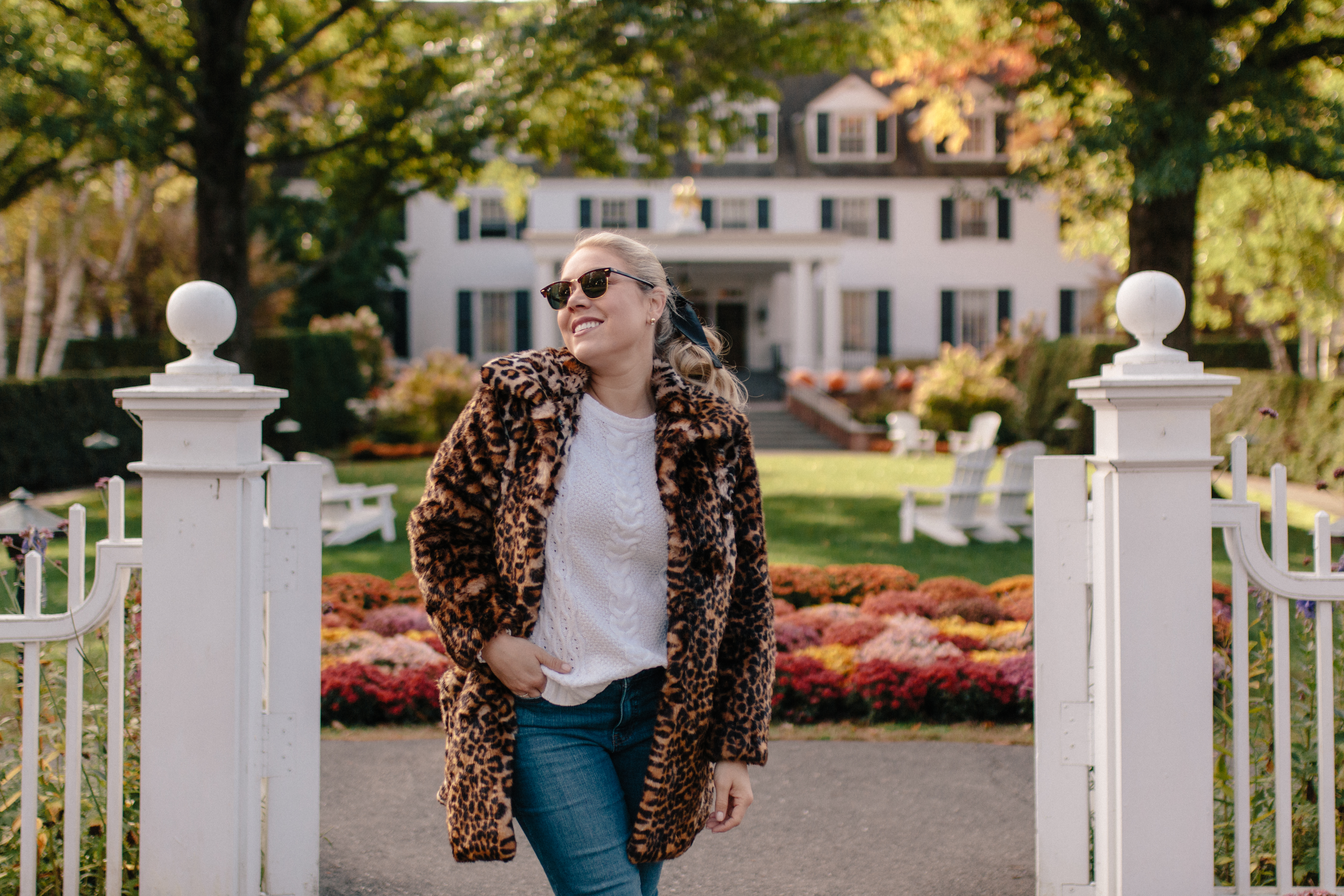 Top | Coat | Denim | Bow | Sunglasses | Shoes 
October is a full season for all of us. We finds ourselves taking up new routines and schedules, fall projects at work and at home, and the business of one of the most beautiful times of the year. Did I mention the holidays are right around the corner too? Fall is truly one of my favorite seasons! It's also a time when I rely on a well-curated closet more than ever. Luckily, I can turn to Tyler Böe for my must-have, staple pieces that work well with my growing belly and also post-pregnancy.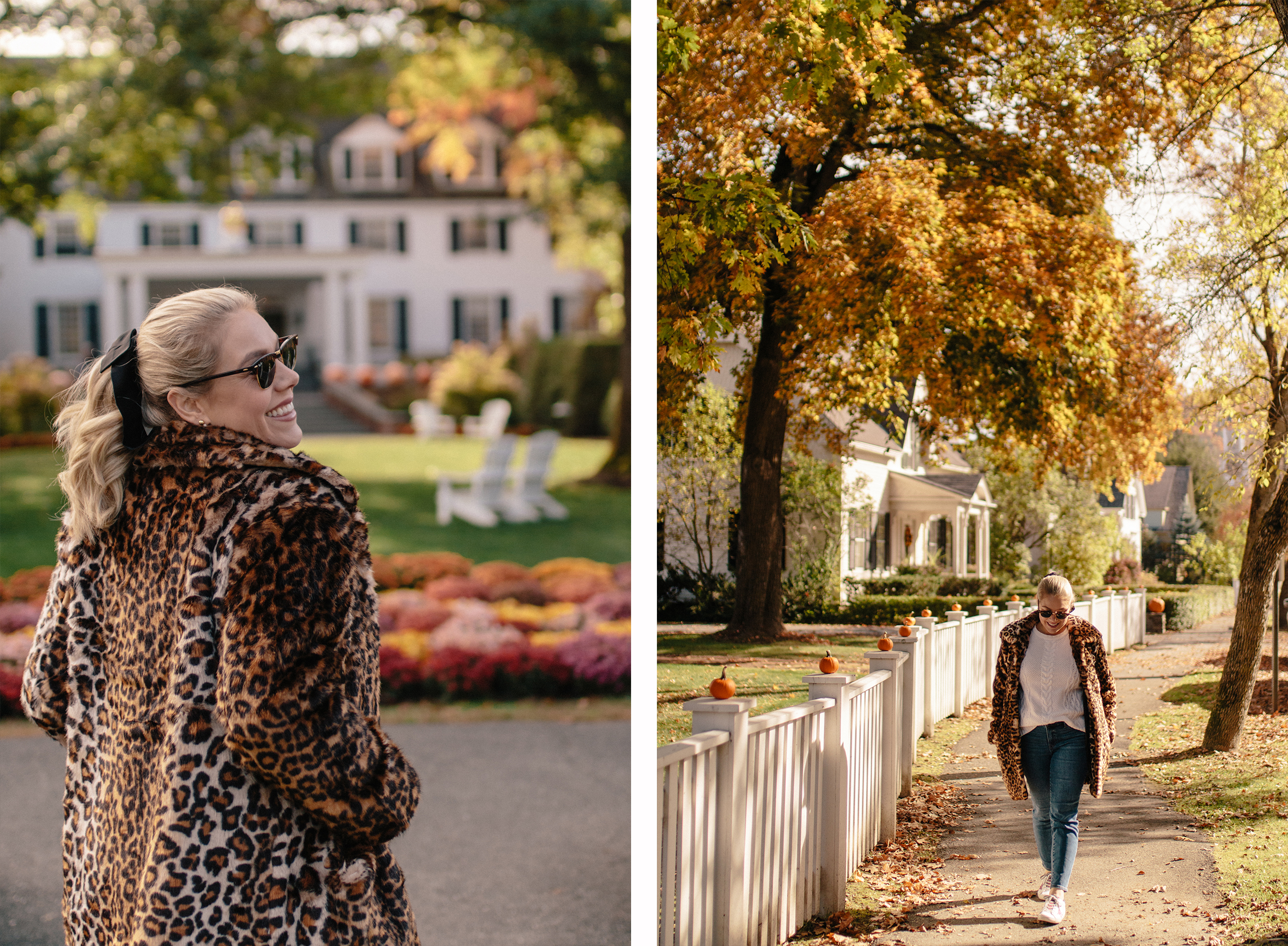 Their latest collection celebrates classic prints, rich textures, and layer-ready pieces that make fall fashion functional and fun. Each piece is easy to dress up or down, heavily accessorize or style minimally. Just like the months ahead, the possibilities are endless.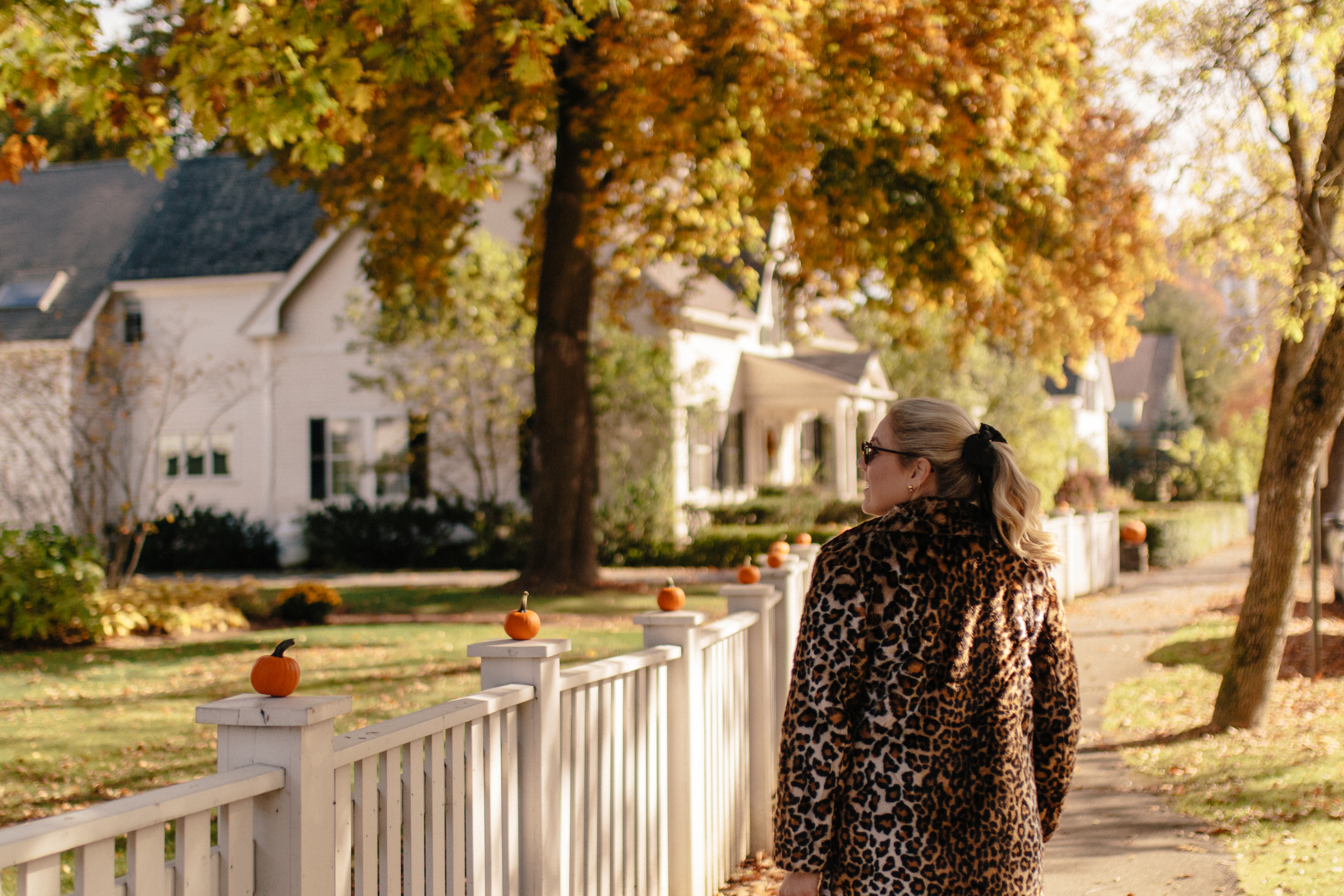 If you're a long time follower you know that I stand behind the brand because of its quality! It's outstanding for the price! Each season they offer staple pieces that you'll reach for time and time again.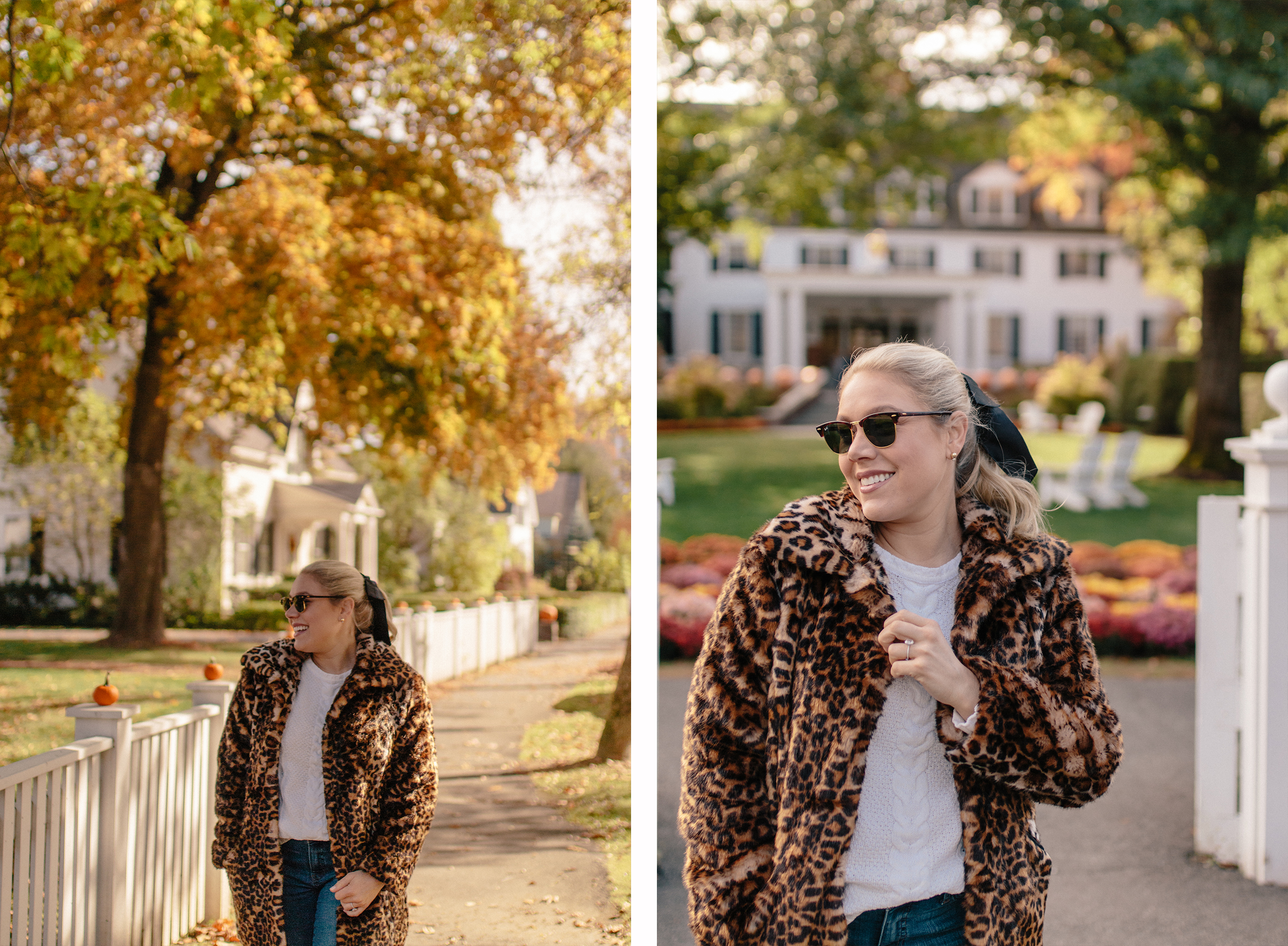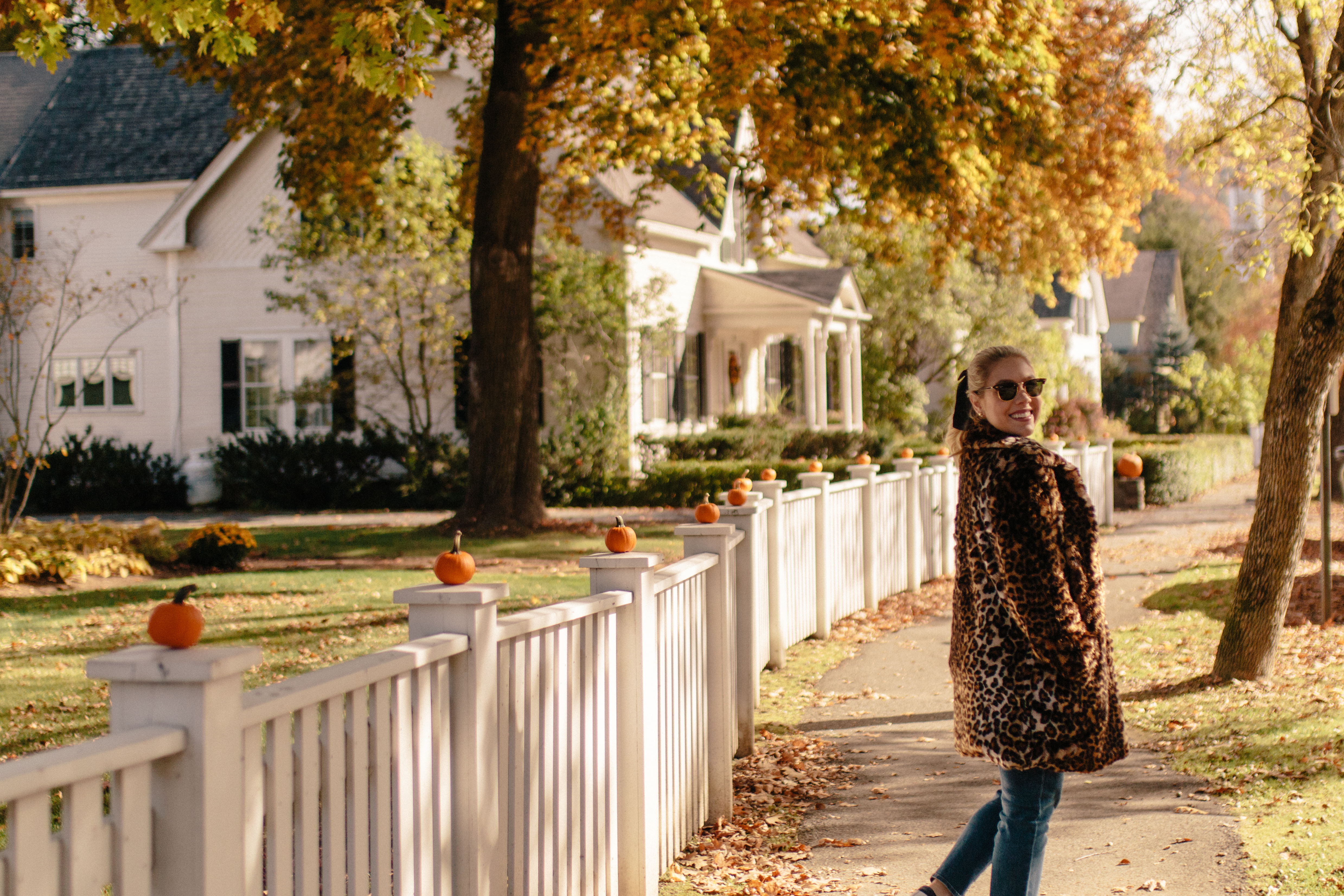 Some of the pieces, like the Kim Jacquard Cowlneck Dress and the Sydney Ruffle Sleeve Dress, fit seamlessly into our fall weekdays, going from the office to dinner in a breeze. Others, like the Cashmere Basic Crewneck and the Oversized Turtleneck Sweater, inspire more quiet, serene moments. I personally love the Cheetah Faux Fur Coat styled with the Chenille Crewneck Sweater, as the two pair really well together. We captured these photos in Woodstock, Vermont several weeks back, which created the loveliest backdrop for these Tyler Böe fall pieces. Later this week, I'm sharing two other fall pieces from their latest collection so stay tuned.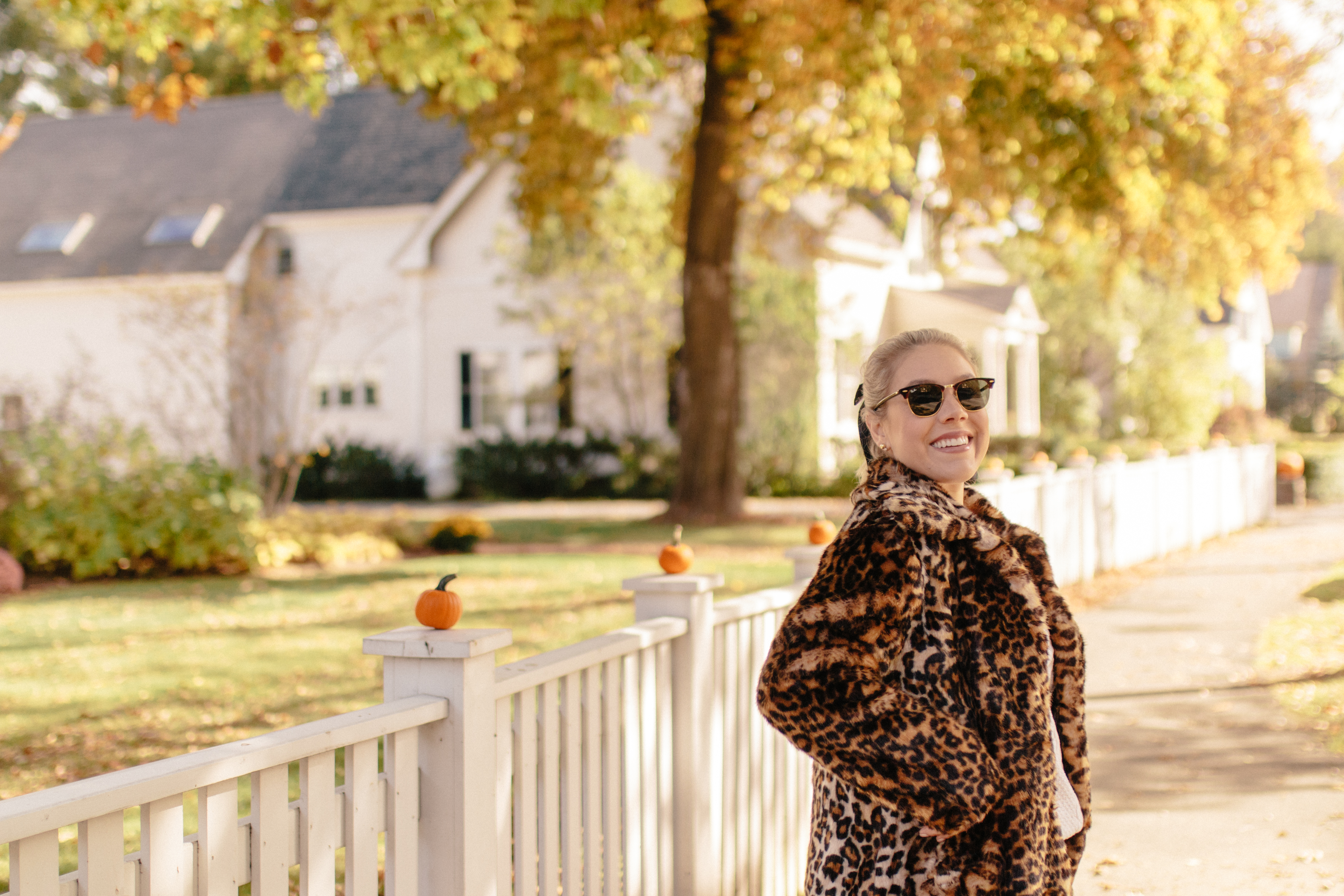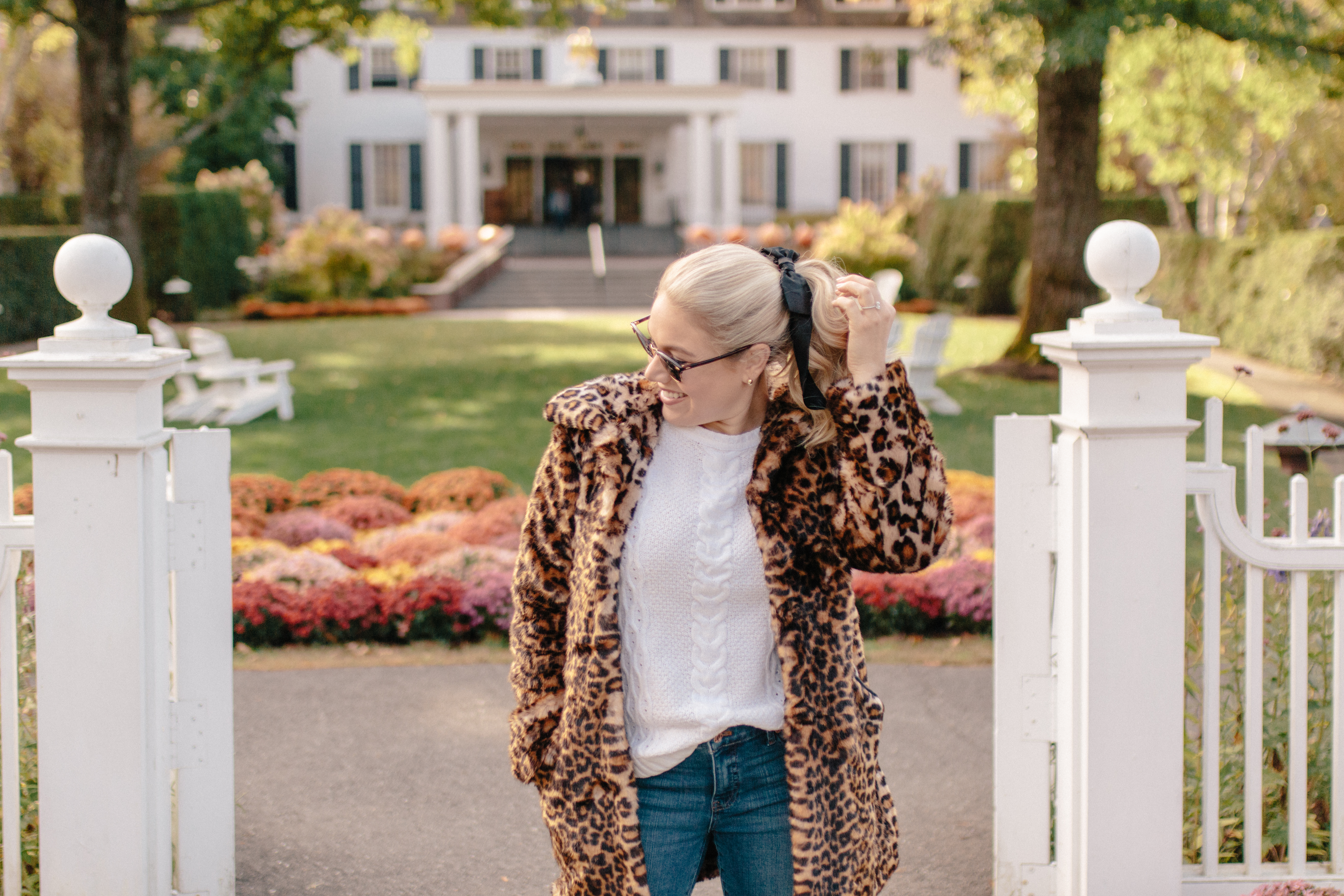 This year Tyler Böe launched mens wear debuting well-made, classic pieces. The collection truly offer something for everyone! Be sure to check out their mens collection, here.
I hope everyone is having a lovely week thus far. Luckily, fall has finally arrived in the Carolina's, so I'll be wearing these pieces on repeat. If you have any questions on sizing, please do let me know in the comments below.
Best,
Taylor-Rae