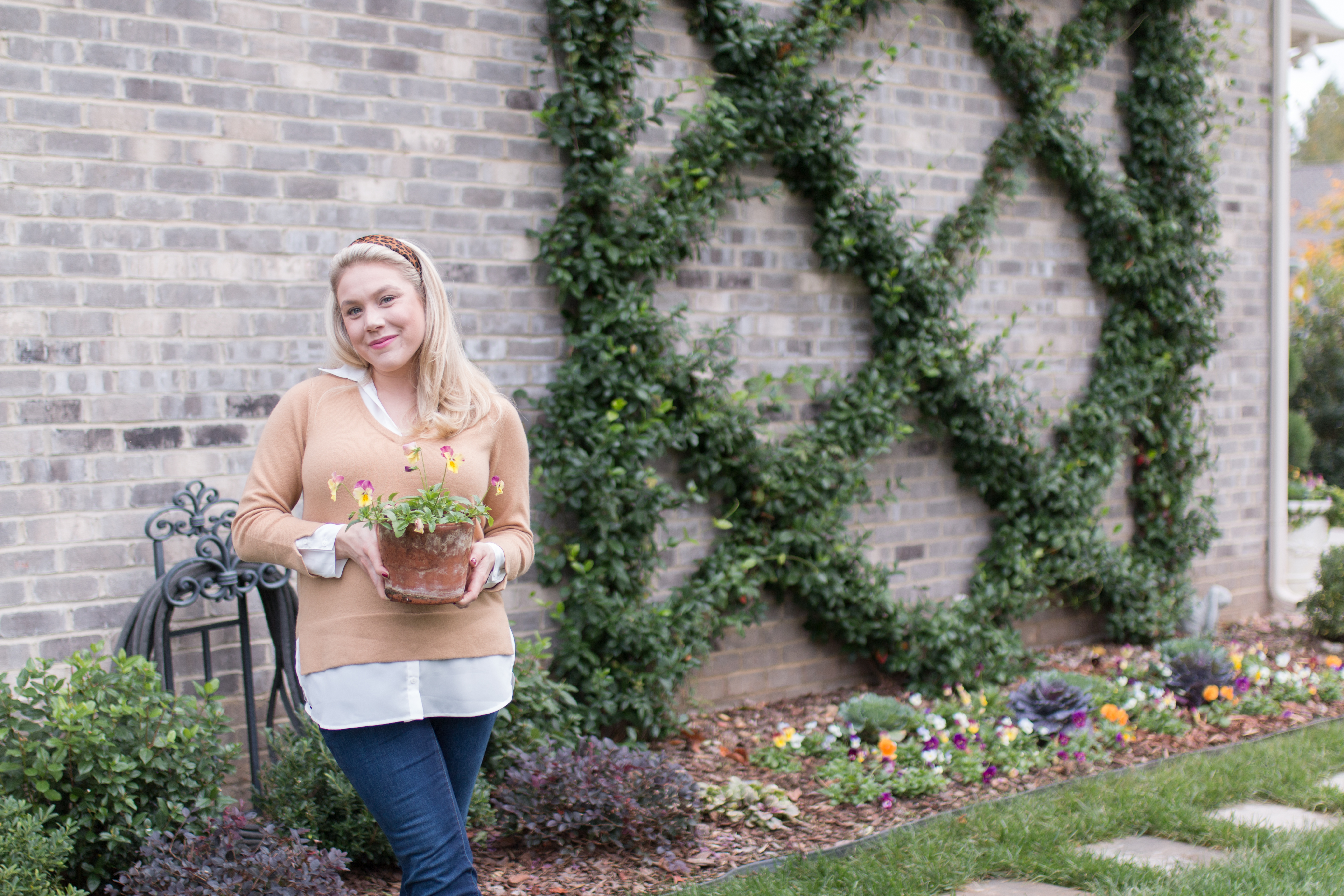 I'm sure you've noticed that Justin and I have developed quite a passion for gardening over the past few years. For us, it all began the day we purchased our home. It's something we have in common and both enjoy doing together. So much, that we shared a garden series last Spring, In Full Bloom. It covers everything from gardening 101 to basic tools and how to create a beautifully balanced container.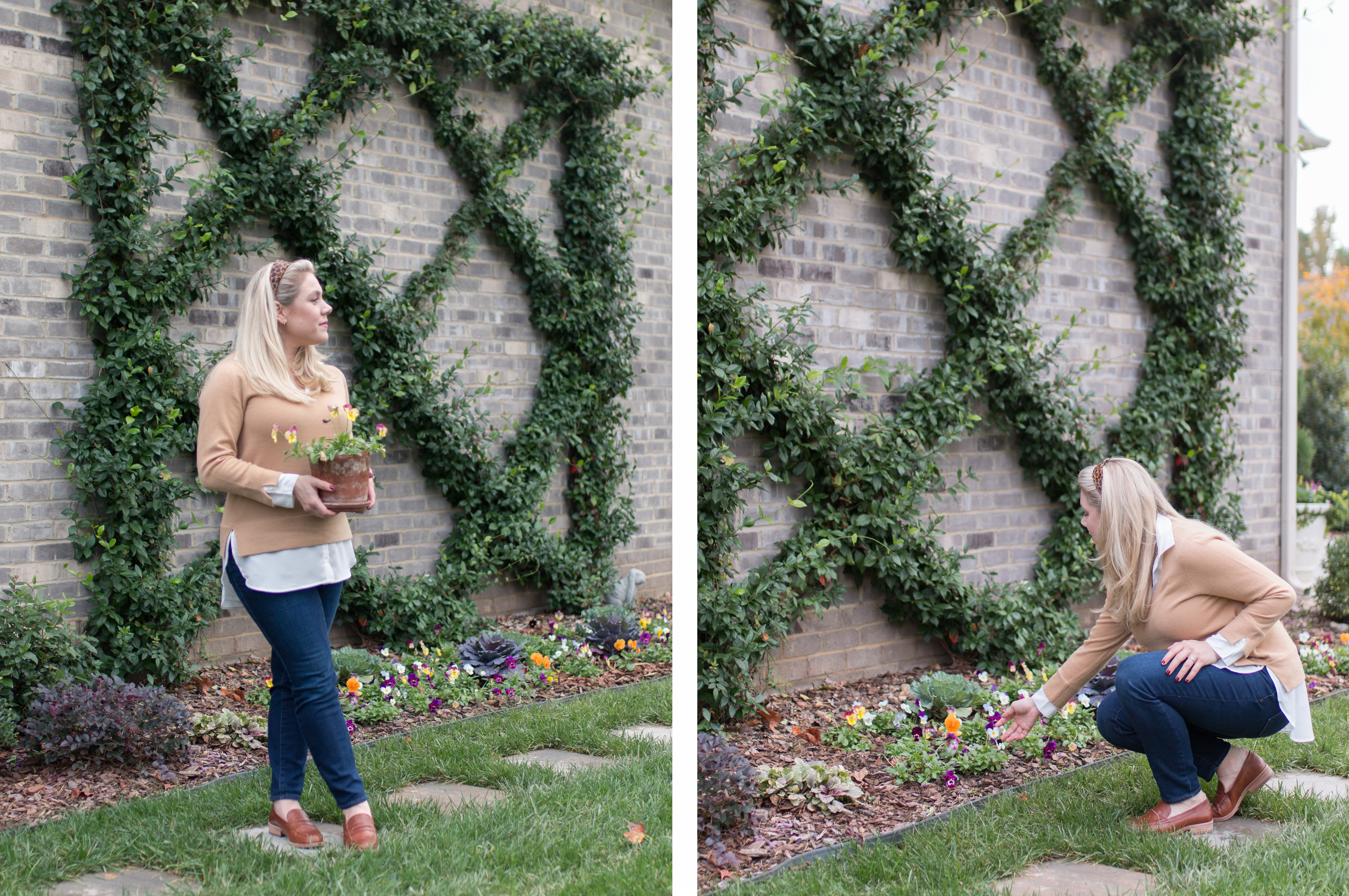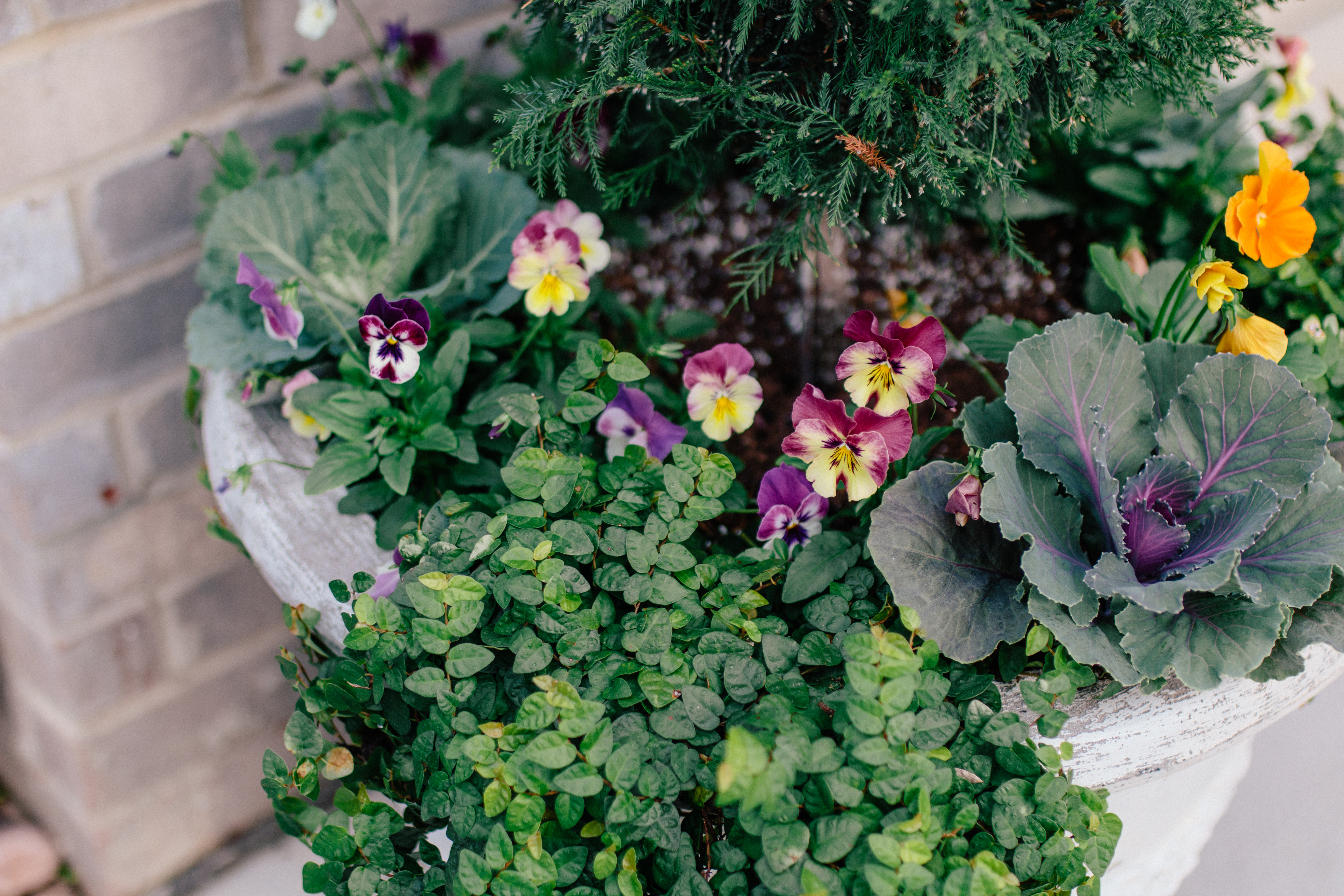 With the changing seasons, Justin and I love swapping out flowers in the seasonal bed that accents a jasmine trellis alongside our home. We installed the trellis spring before last and have enjoyed watching it grow! This season, we partnered with Cool Wave to plant a handful of their pansy varieties, like Raspberry Swirl, Strawberry Swirl, Violet Wing and Frost to name a few. The sea of violet, yellow, orange and deep red are the perfect nod to fall. We planted similar varieties in a nearby container and I love that the two match!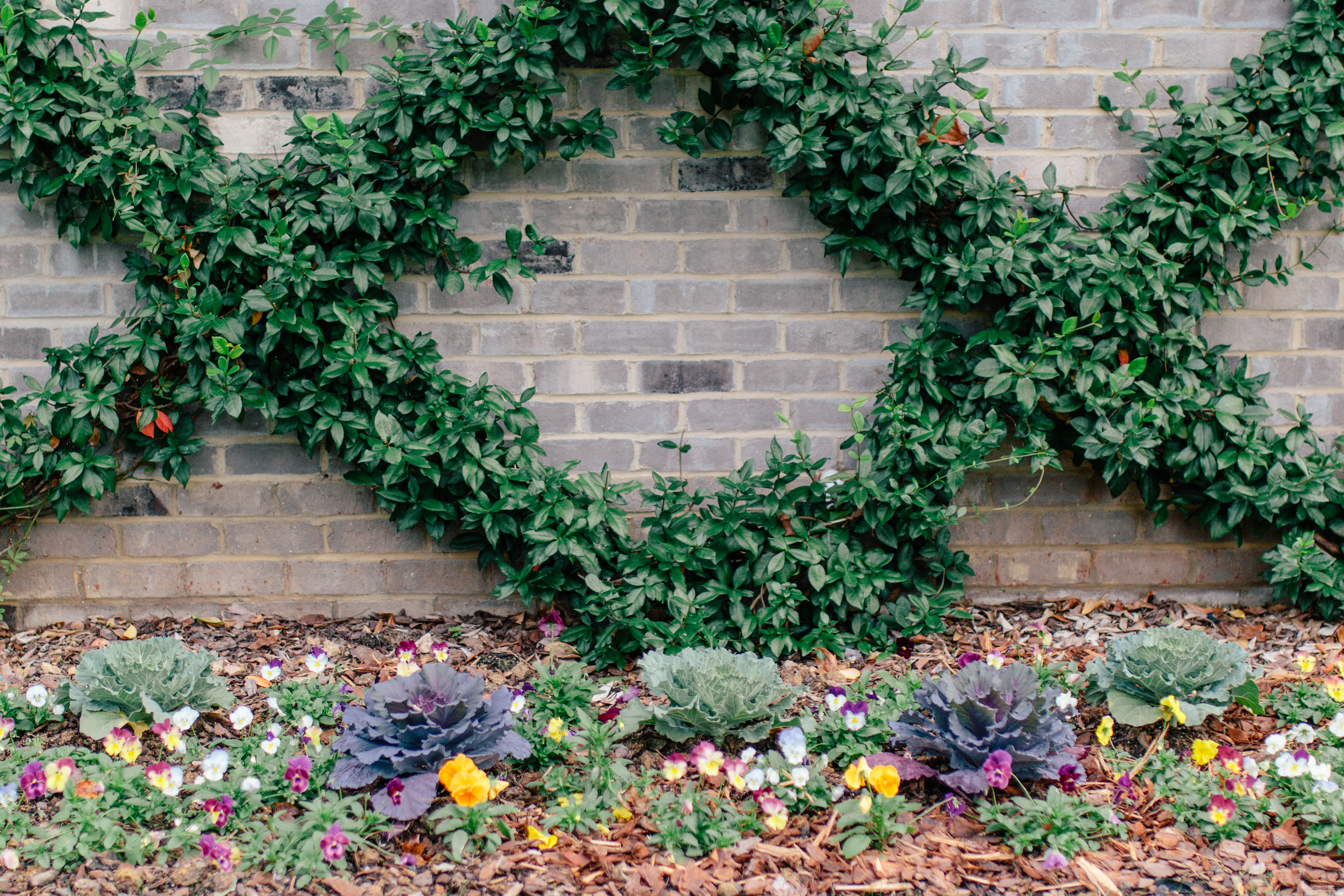 I had such a fun time mapping out the different colors. I tried to keep things evenly spread out, as I wanted the bed to look balanced. Prior to planting, Justin and I mulched the bed with fresh soil and fertilizer. He and I then carefully planted each one, securing them tightly in the soil.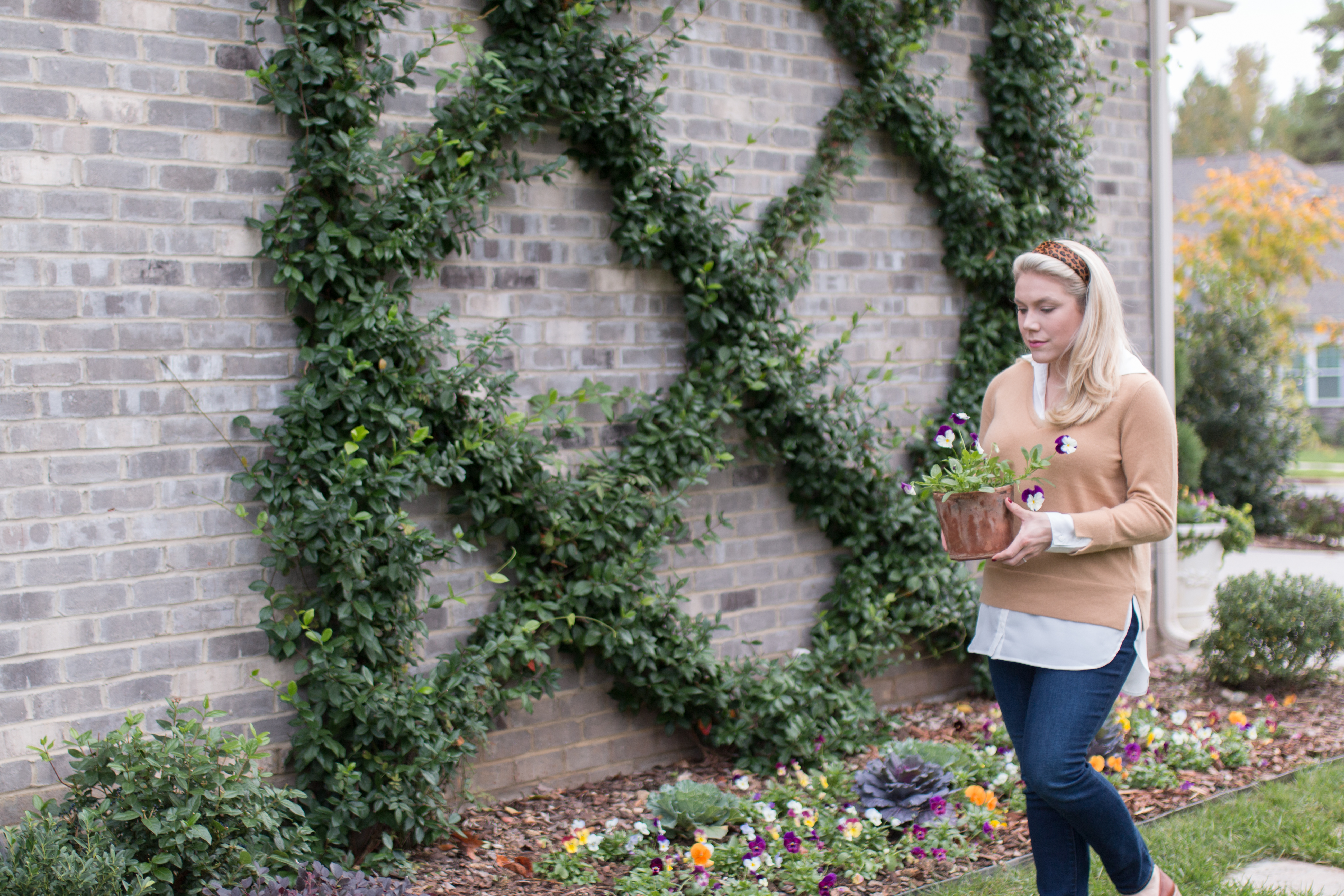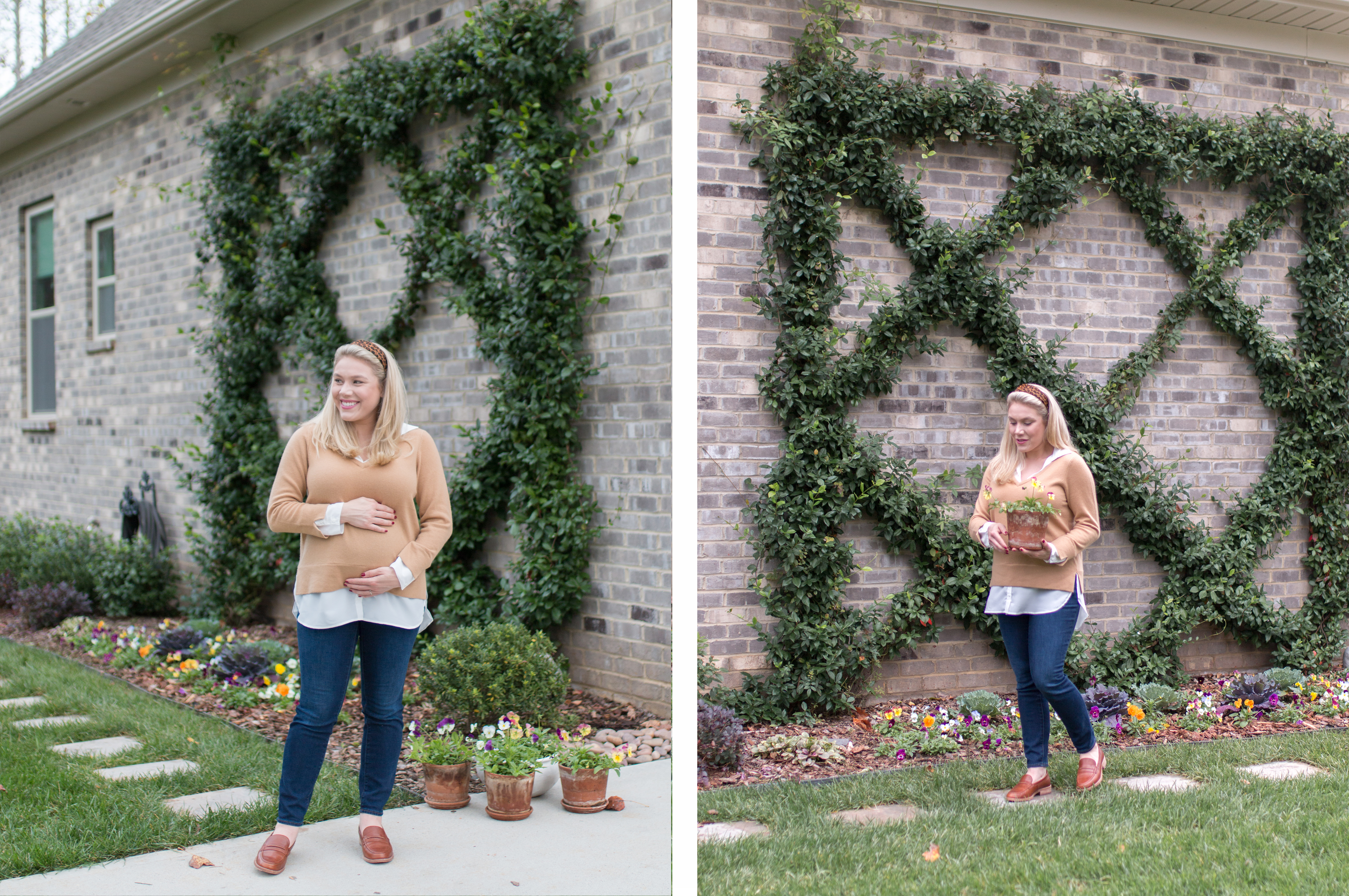 This was my second year working with Cool Wave. Last season, I helped host a "Wave Potting Party" at a local nursery here in Charlotte. Guests were able to select a planter and choose from a variety of flowers to fill their containers, including Cool Wave, of course. My pot produced endless blooms that season and remained beautiful well into the spring.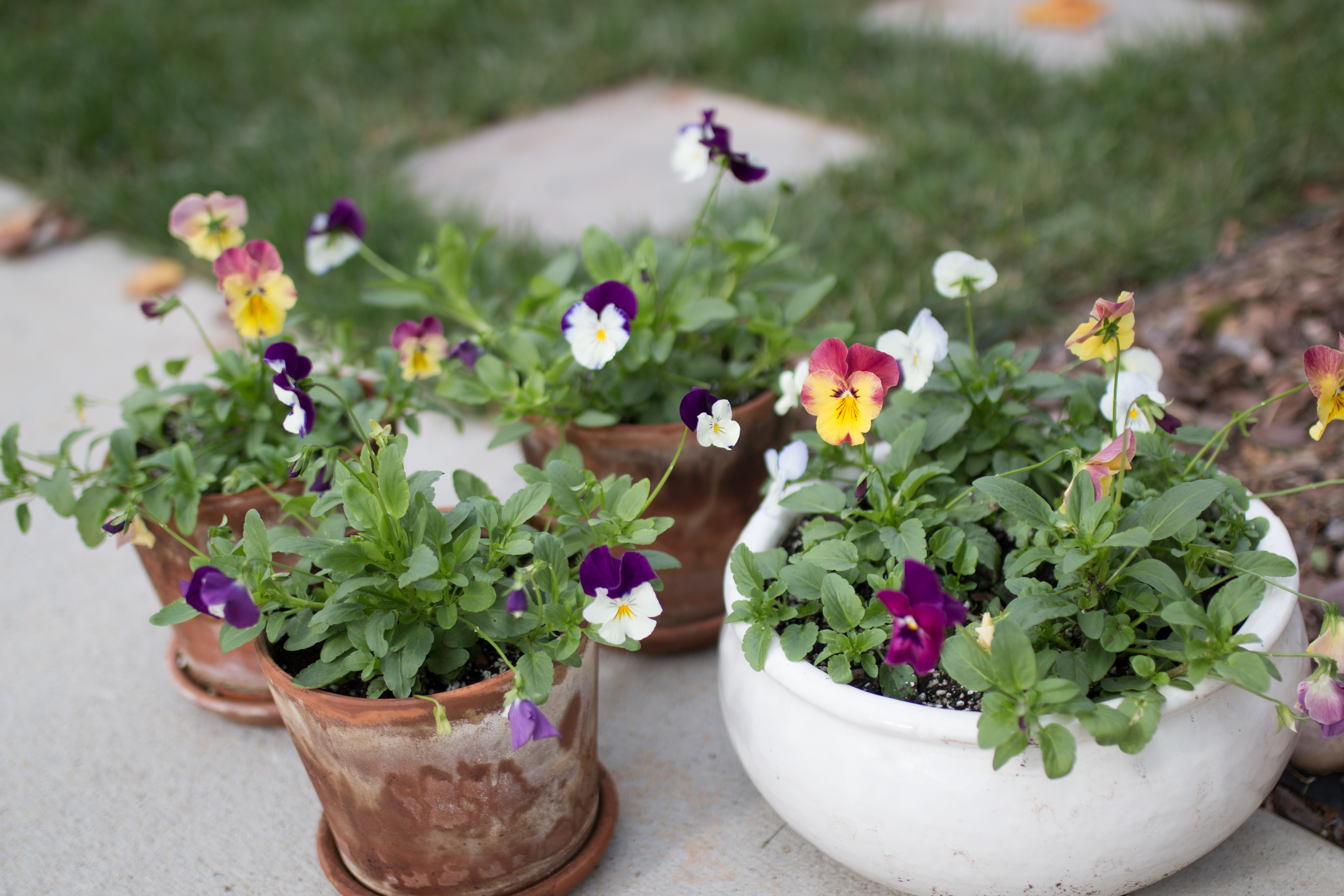 Happy gardening! Cool Wave offers dramatic color, exceptionally long bloom time and fantastic mounding and trailing habits for garden beds and containers. If you're like me and wish to change out seasonal beds, I can't recommend Cool Wave Pansies enough. Here is a list of places in the Charlotte area carrying Cool Wave pansies this fall: Rountree Plantation Garden Center, Kings Greenhouse, McAllisters Greenhouses, Home Depot and Lowe's Home Improvement. We have so much success with their flowers year after year, and I feel confident you will too!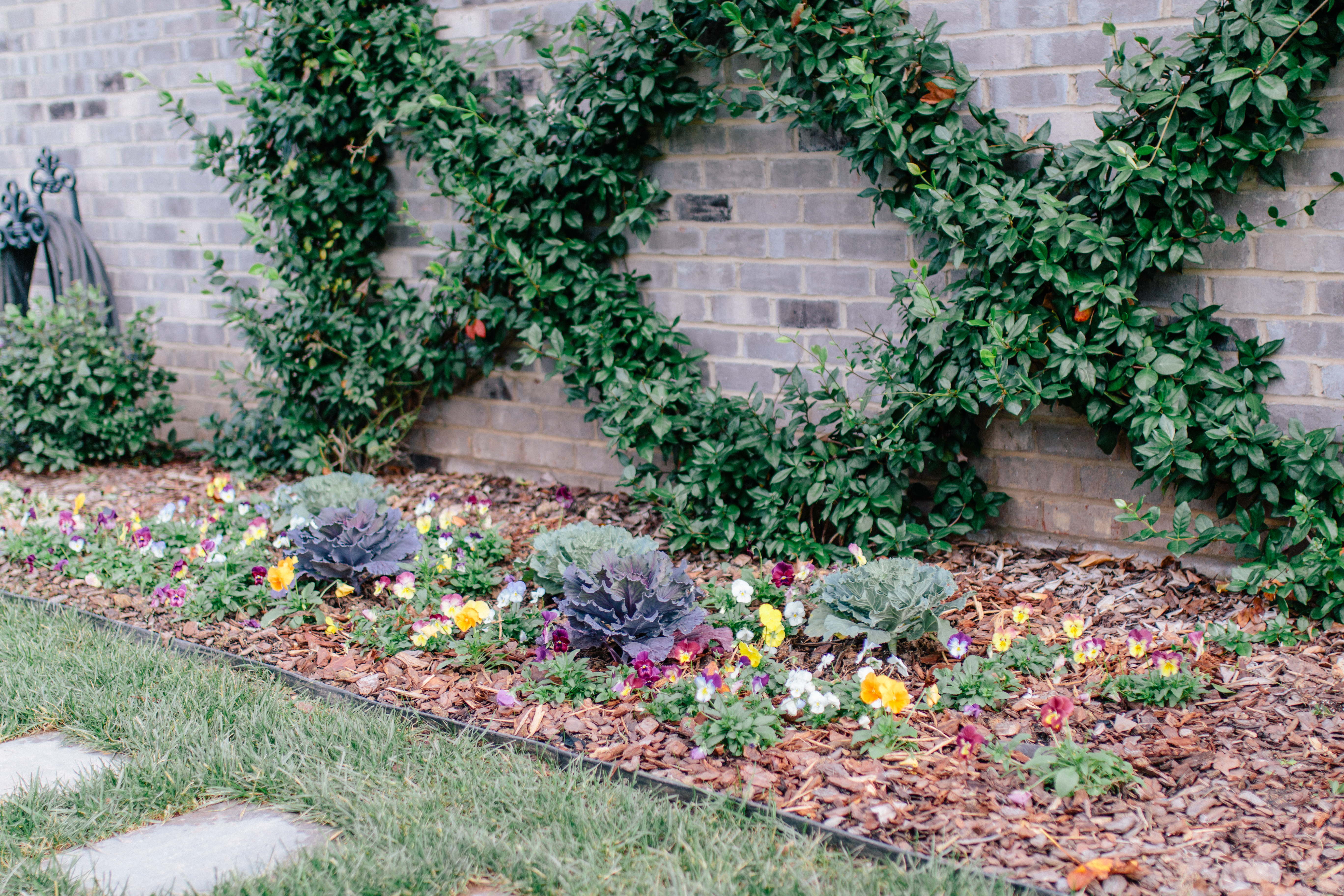 Please leave any questions you have in the comments below! I'm always happy to answer!
Best,
Taylor-Rae