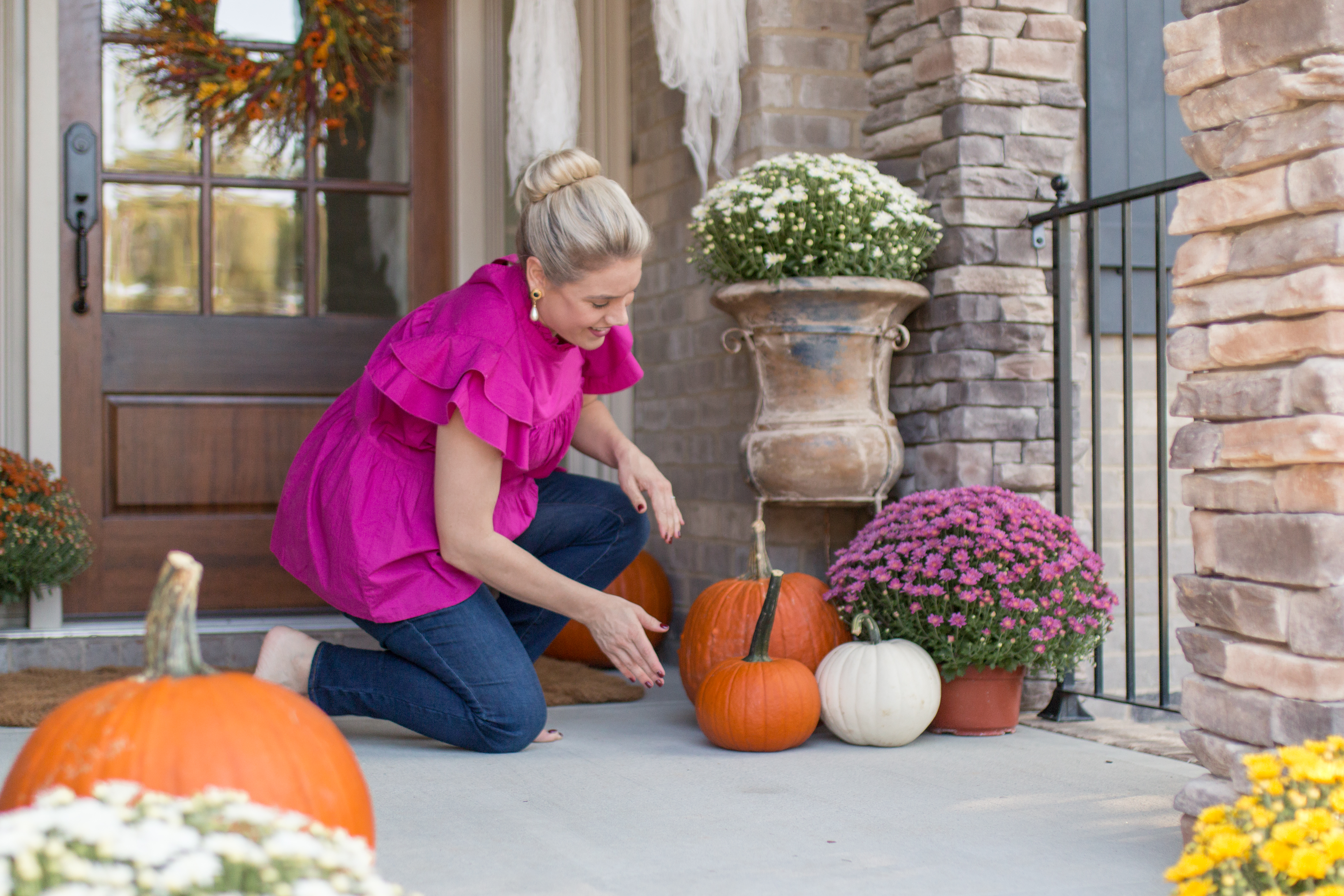 Product Details:
Doormat (similar, less expensive option here) | Pillows (on sale) | Wreath (similar option here) | Mums | Pumpkins | Planter (purchased at Blackhawk Hardware) | Cheesecloth (used to make the ghosts) | Gardening Broom | Pants | Top (on sale)
This time of year sparks serious nostalgia! Growing up my mom would pull out all the stops when it came to decorating our front porch for the holidays! Come fall, our doorsteps would resemble something of a small pumpkin patch! Continuing that tradition, decorating for the holidays is one the things I love most about homeownership! Today I'm sharing how I decorated our porch for fall in hopes to spark some ideas for you this season!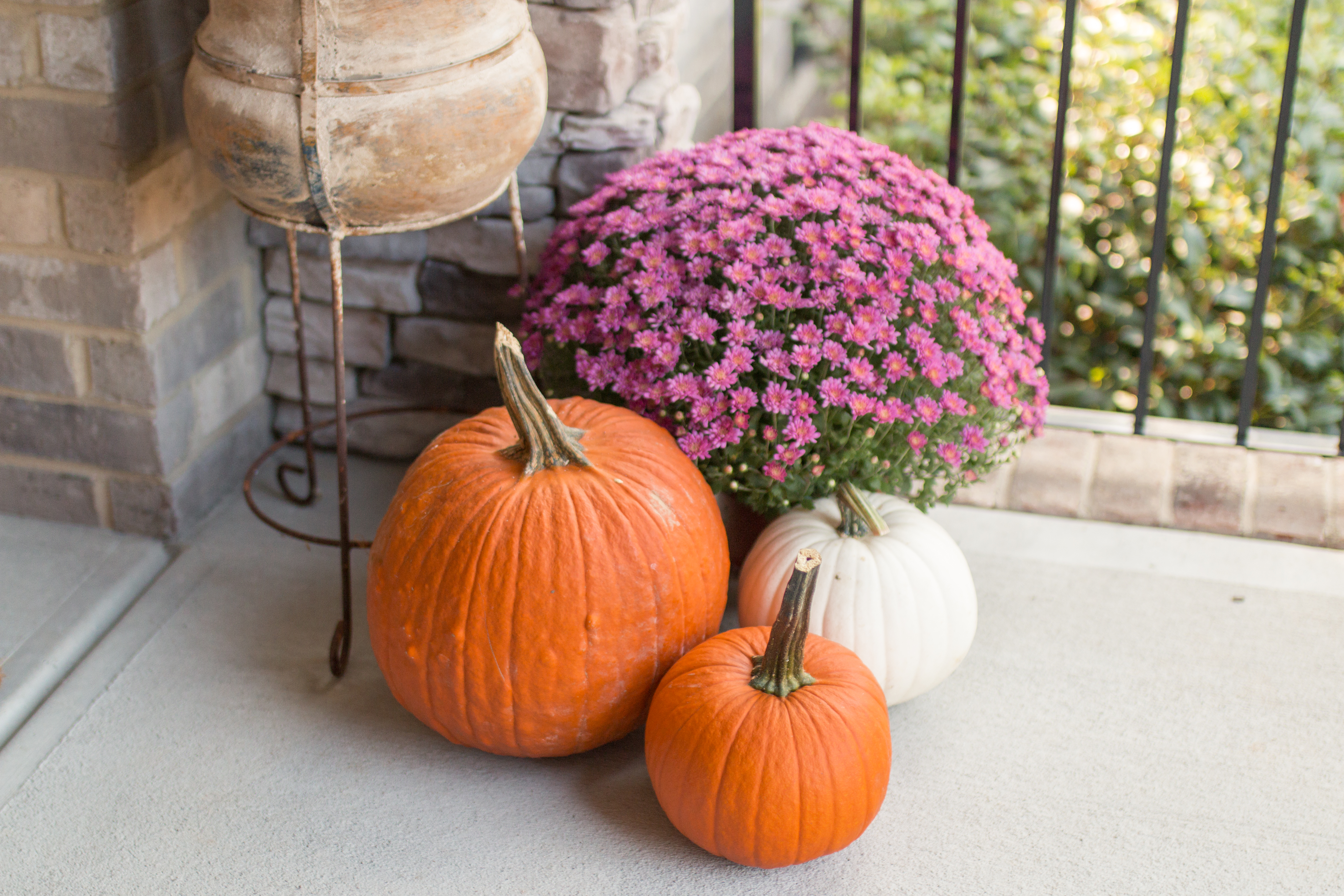 Some of you may remember my porch from last year? To keep things interesting, I opted for ghosts this season.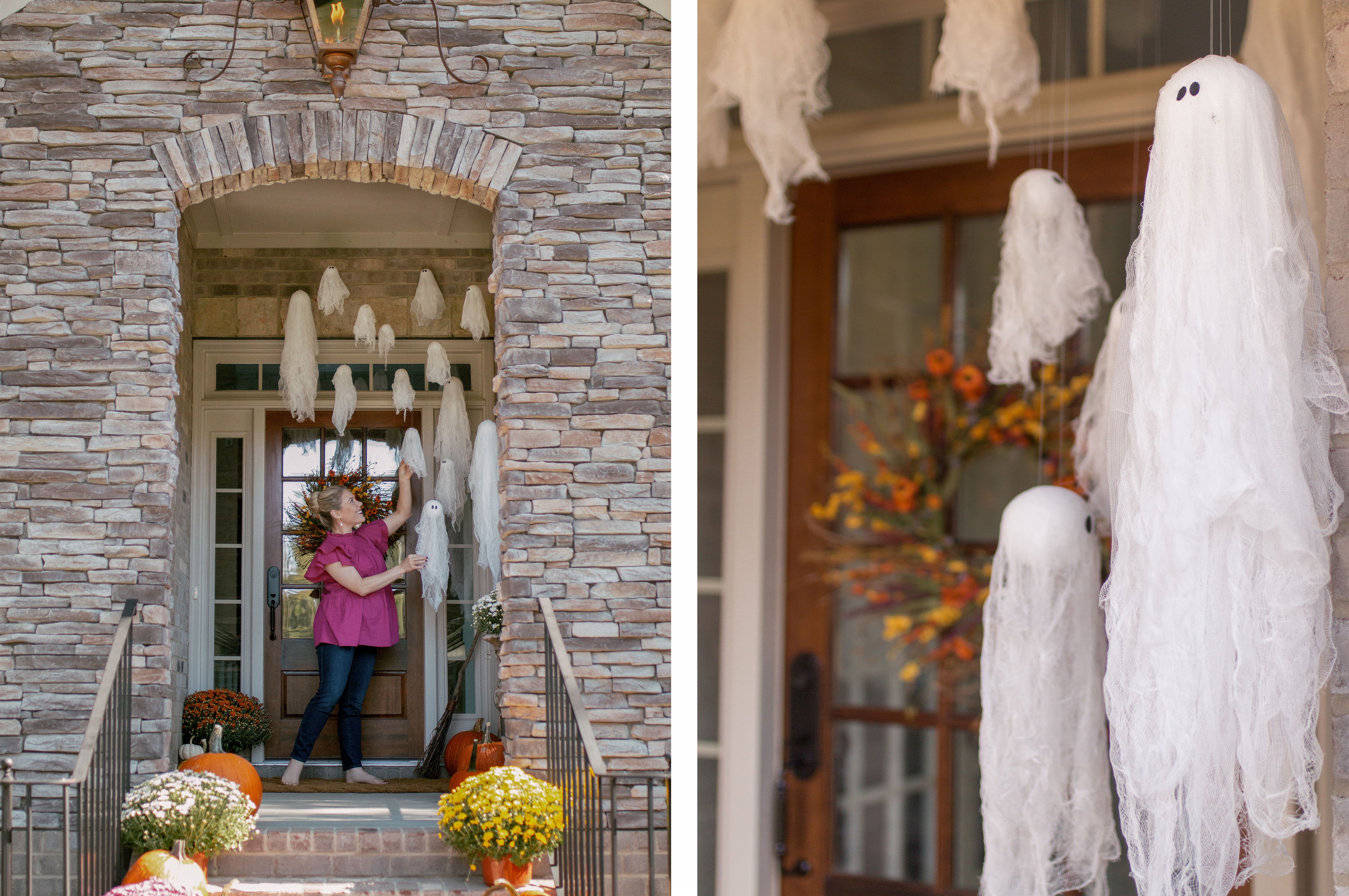 I started by going to Lowe's and picking up mums in a variety of colors to create fun arrangements– this year making an effort to incorporate more purples and pinks in to my seasonal mix. Per usual, I sourced my pumpkins and quirky gourds from Simpson's Produce, a local family owned business with several locations here in Charlotte. I stacked pumpkins and clustered mums of varying heights to create dimension.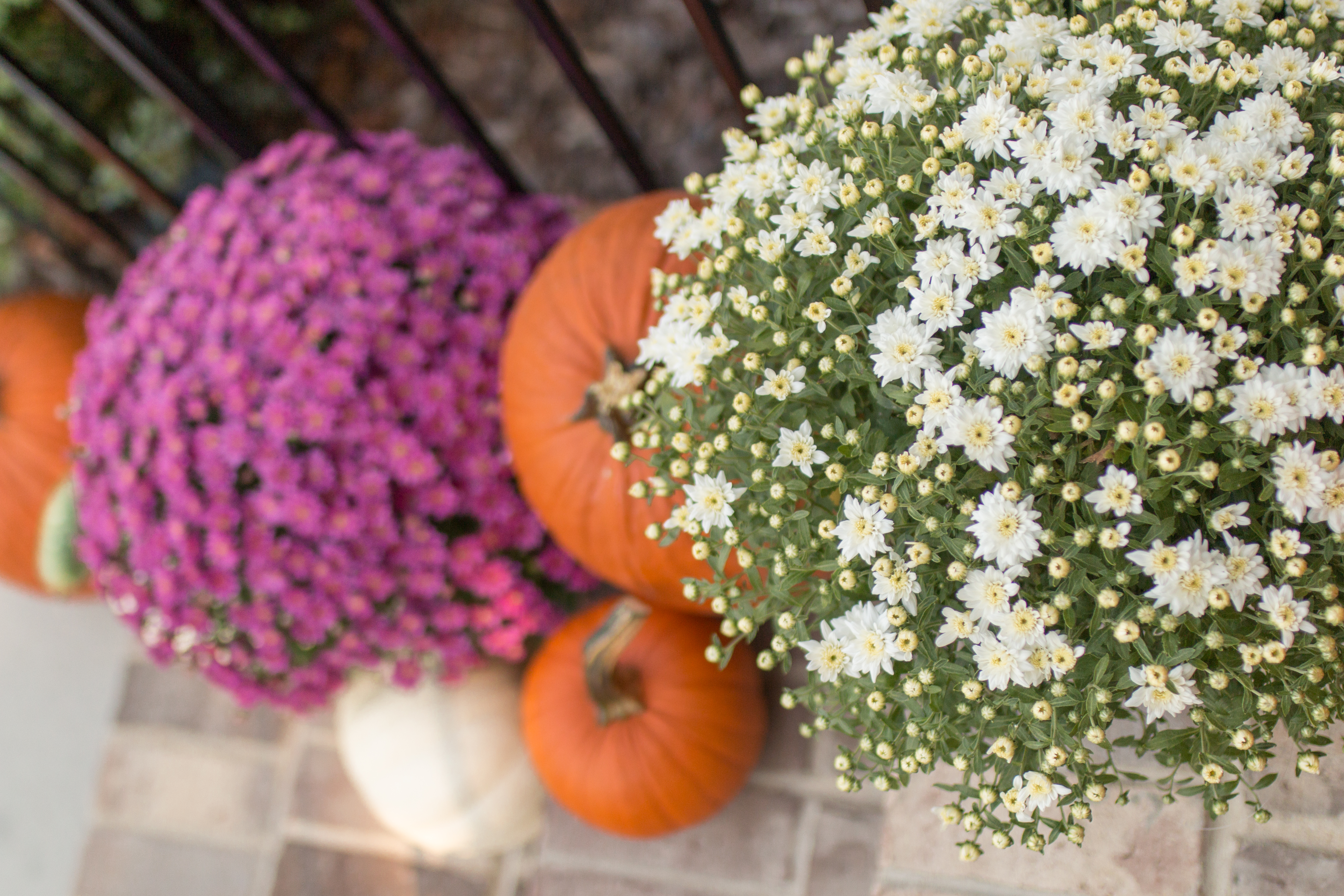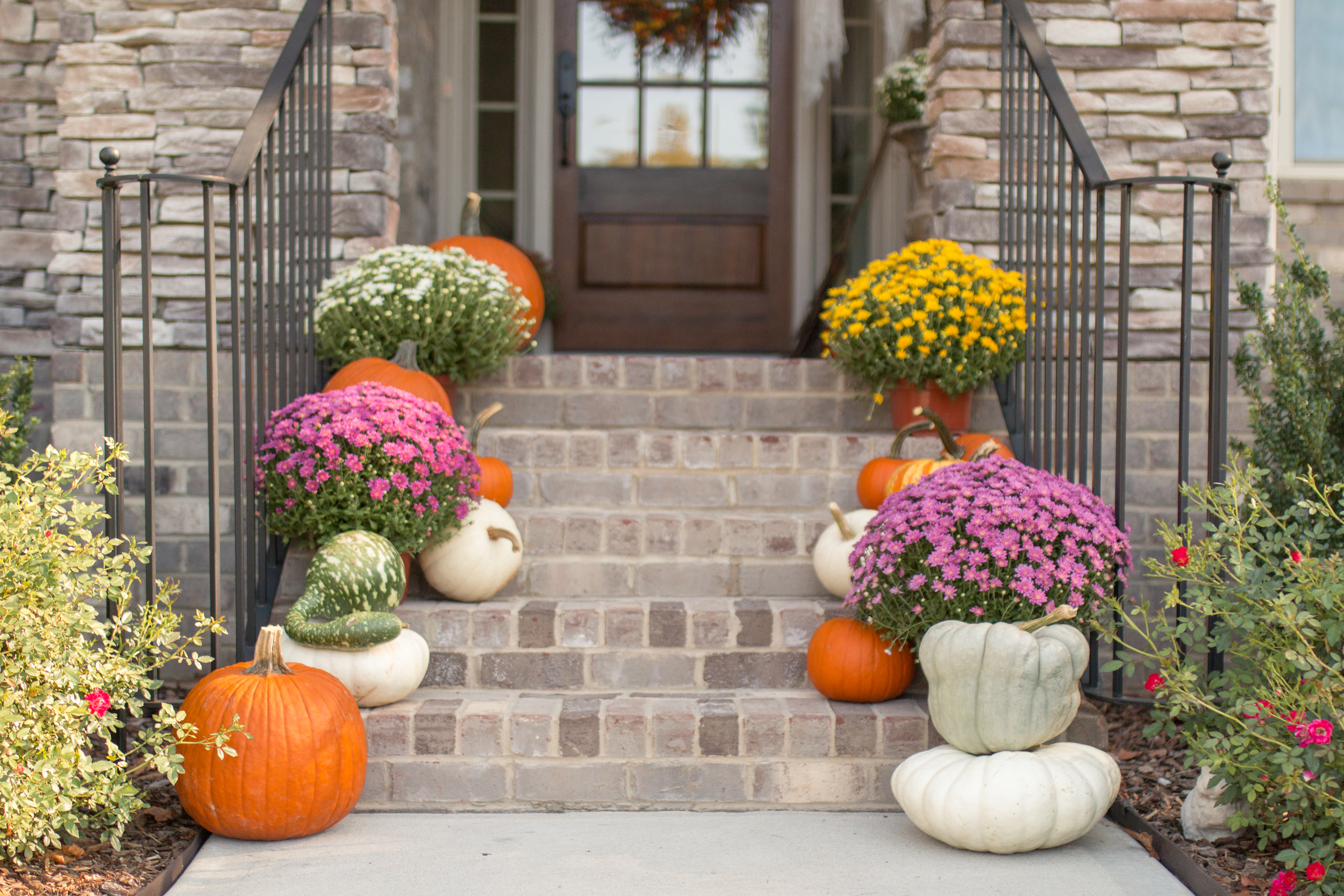 We keep a Knot Weave Doormat on our porch year round. When piecing things together I loved how beautifully it blended with all the other natural elements. Thus, I opted to leave it and forwent my usual seasonal rug and doormat combination. How cute is the decorative broom pictured below? I purchased it from a local boutique here in Charlotte, Creative by Nature. It adds a fun touch and the perfect nod to Halloween.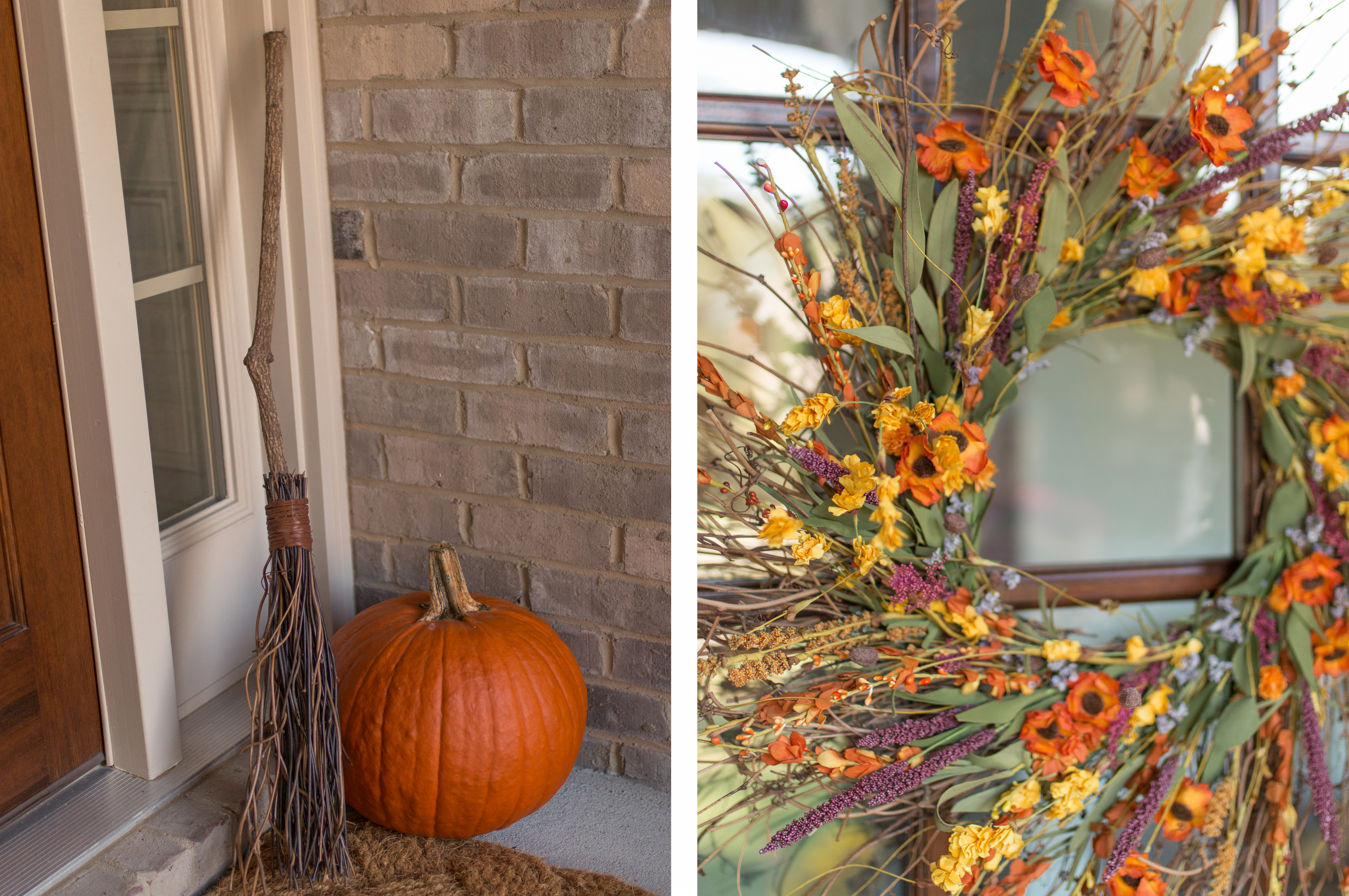 The wreath I made at home using both paper and dried flowers that I purchased from Hobby Lobby, Anthropologie and Kirklands. I used a 28″ Sunburst Grapevine Wreath as my base and added the flowers one-by-one in a sweeping, clockwise pattern. And finally, a touch a halloween to an otherwise very fall setting: hanging ghosts.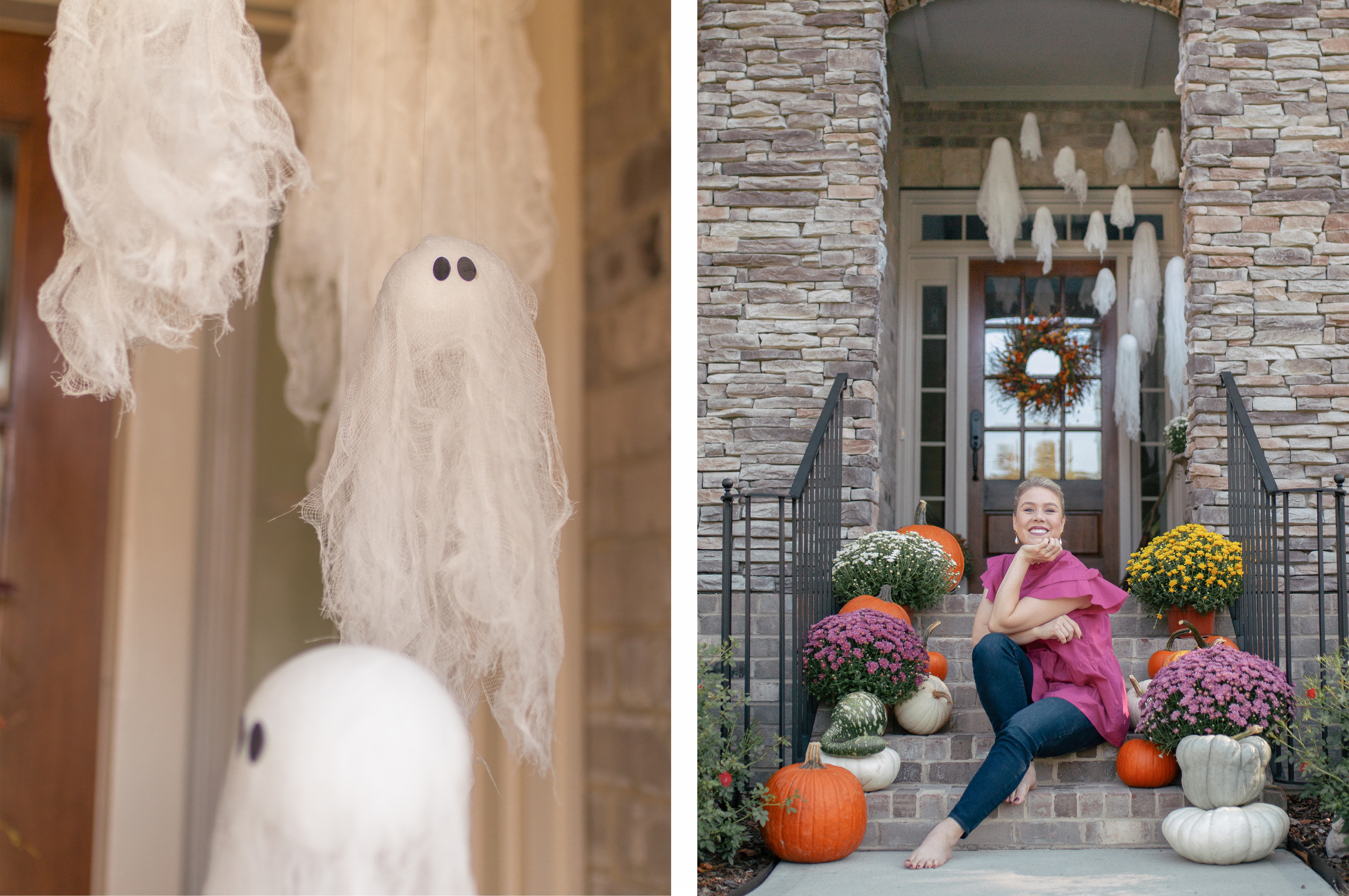 The ghosts are really simple to make. Simply wrap styrofoam balls of varying sizes in layers of white cheesecloth. Then, using an embroidery needle, thread fishing line through the tops of their heads. Using the fishing line, attach them to tiny hooks on the ceiling. The fishing line is essentially invisible, thus the ghosts appear to be suspended in thin air. For the eyes, I made black ovals in Photoshop, printed them and applied them using a hot glue gun.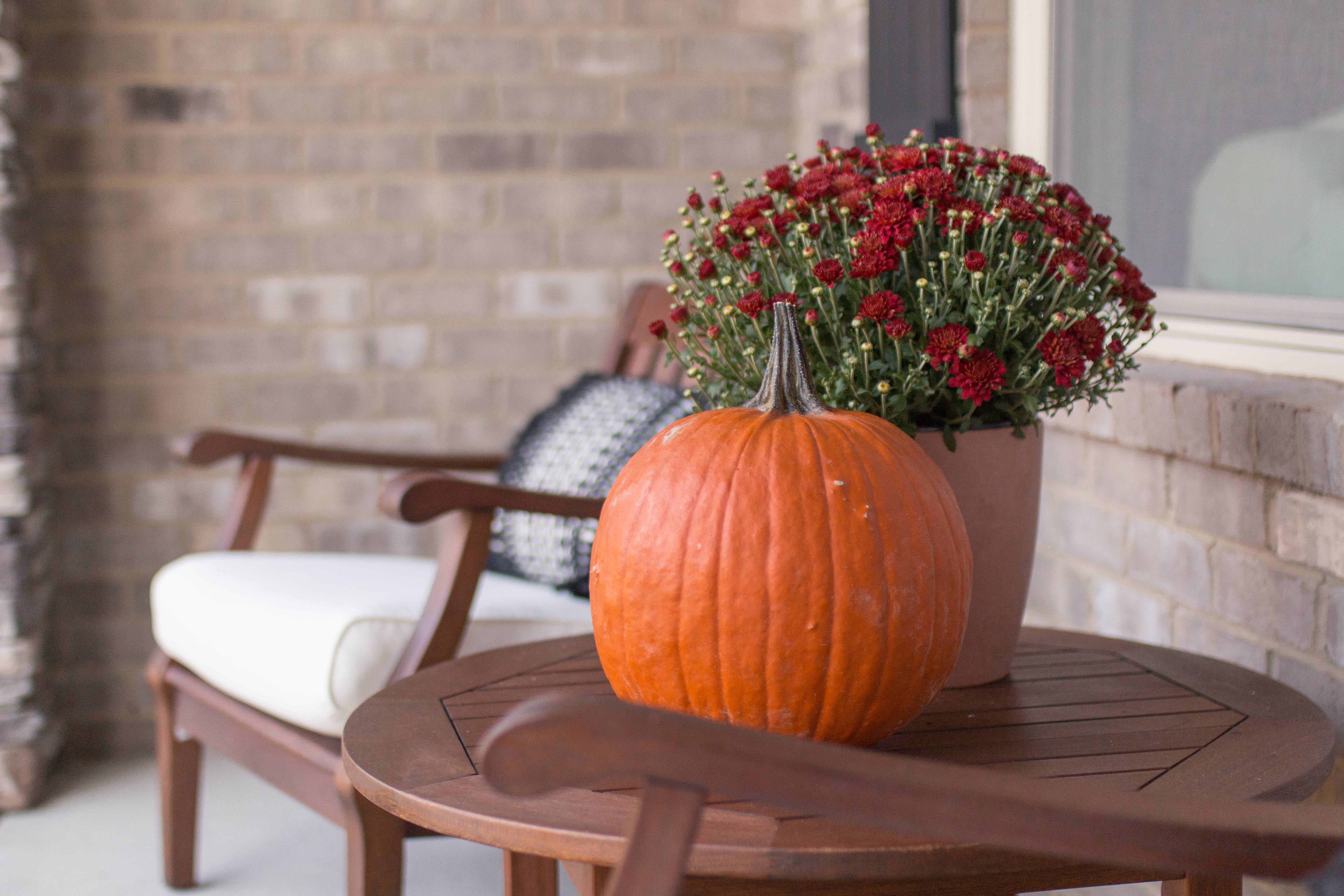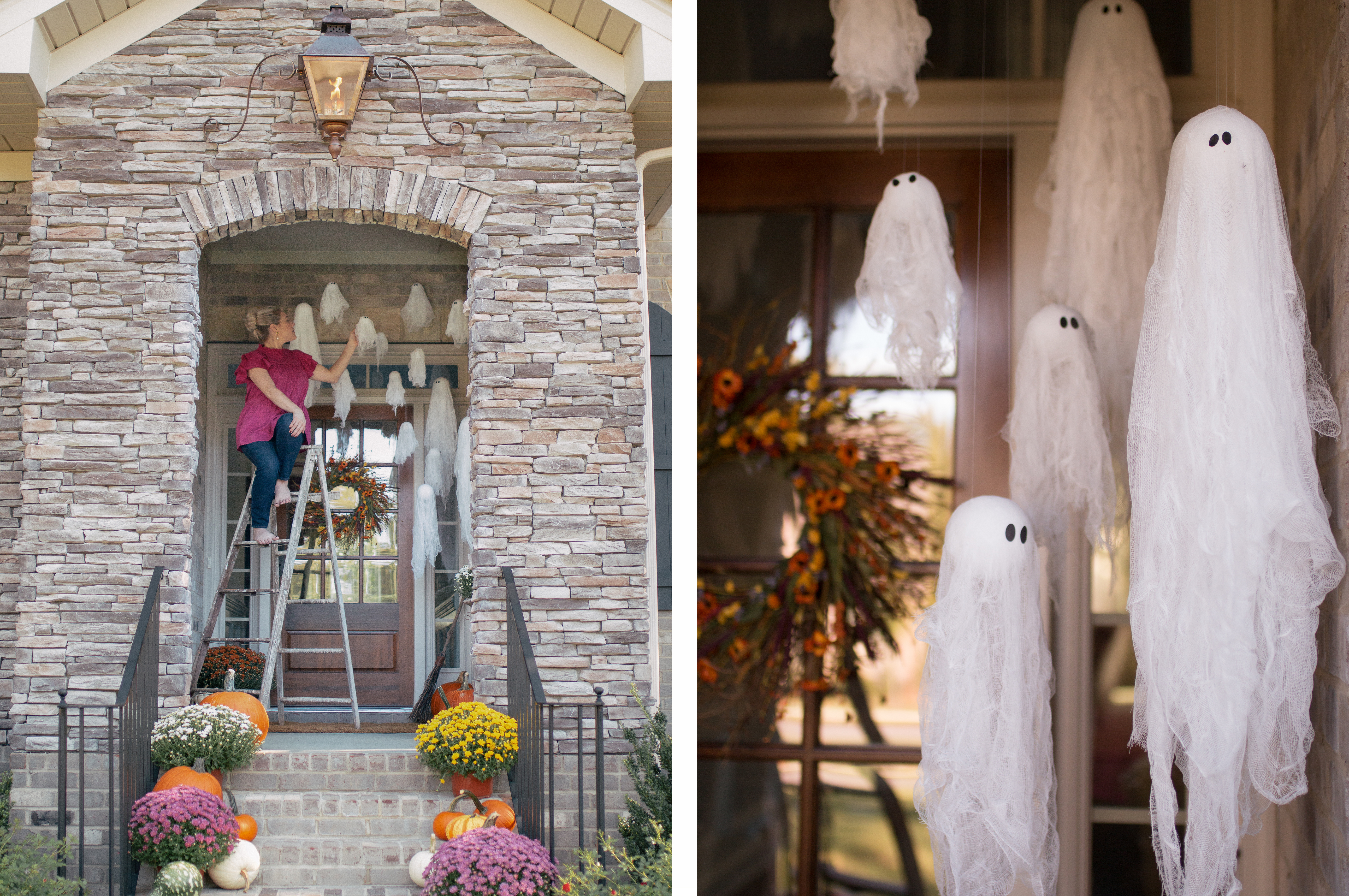 Every time I pull in the driveway and get a glimpse of our front porch, it makes me so happy! The front porch is the first impression guests get, so I wanted to make it as inviting as possible this season! When it comes to finding inspiration I always take to Pinterest – make sure you're following my 'fall' page! Also, be sure to check out last years porch decor for more inspiration.
xx, Taylor-Rae