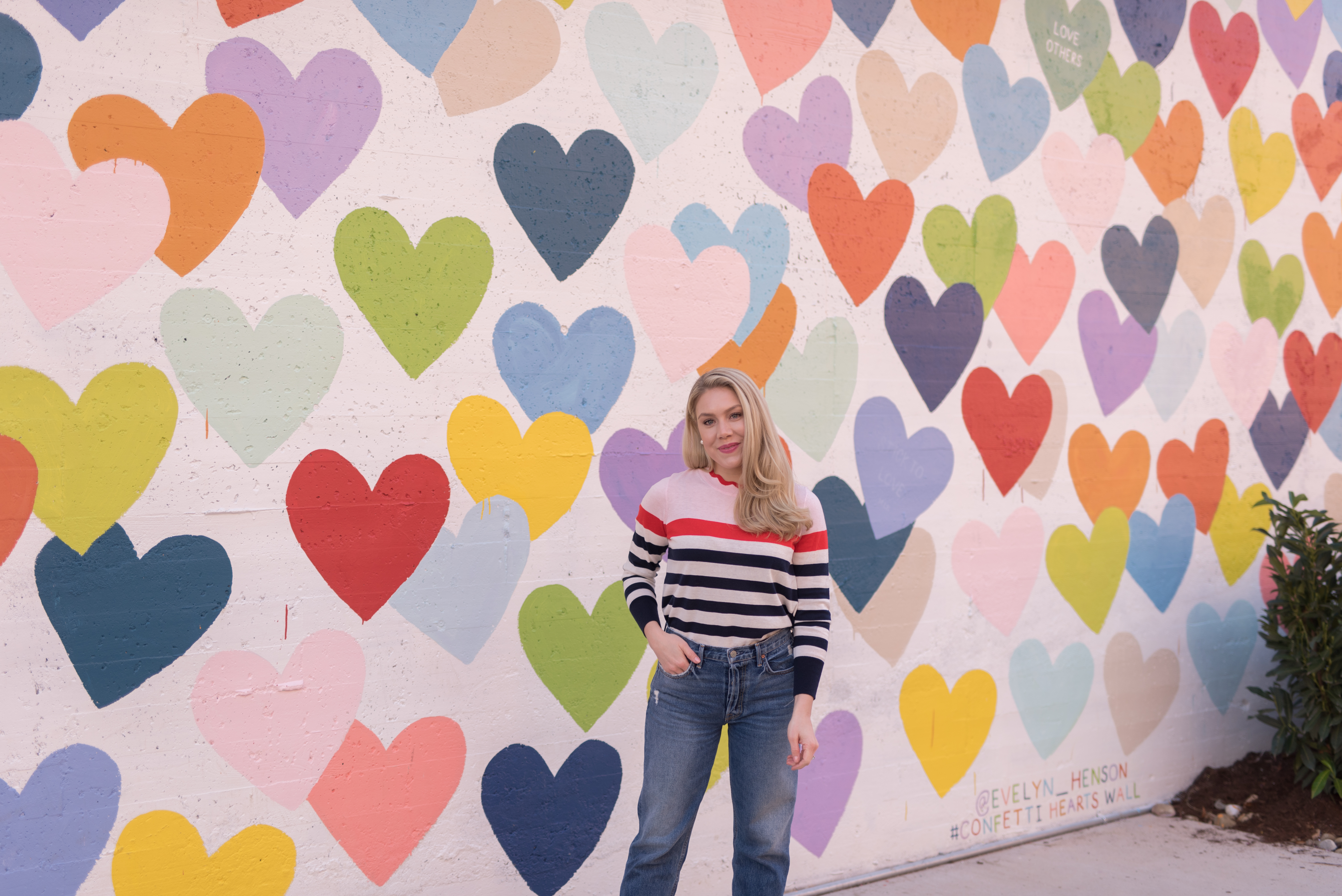 Outfit Details:
J.Crew Sweater | GRLFRND Denim | Margaux Flats | Charlotte Tilbury Lipstick
It's T-9 day's until Valentine's Day. And to borrow from my dear friend Virginia Carvin, are you here without a love-ah? Well, me thinks whether you are with love-ah or sans love-ah, the best part of the holiday is loving your beautiful self. So feel free to treat yo'self with any of the V-Day worthy picks featured in today's post. This time of year is always ideal to wear your heart on your sleeve or indulge in a little pink.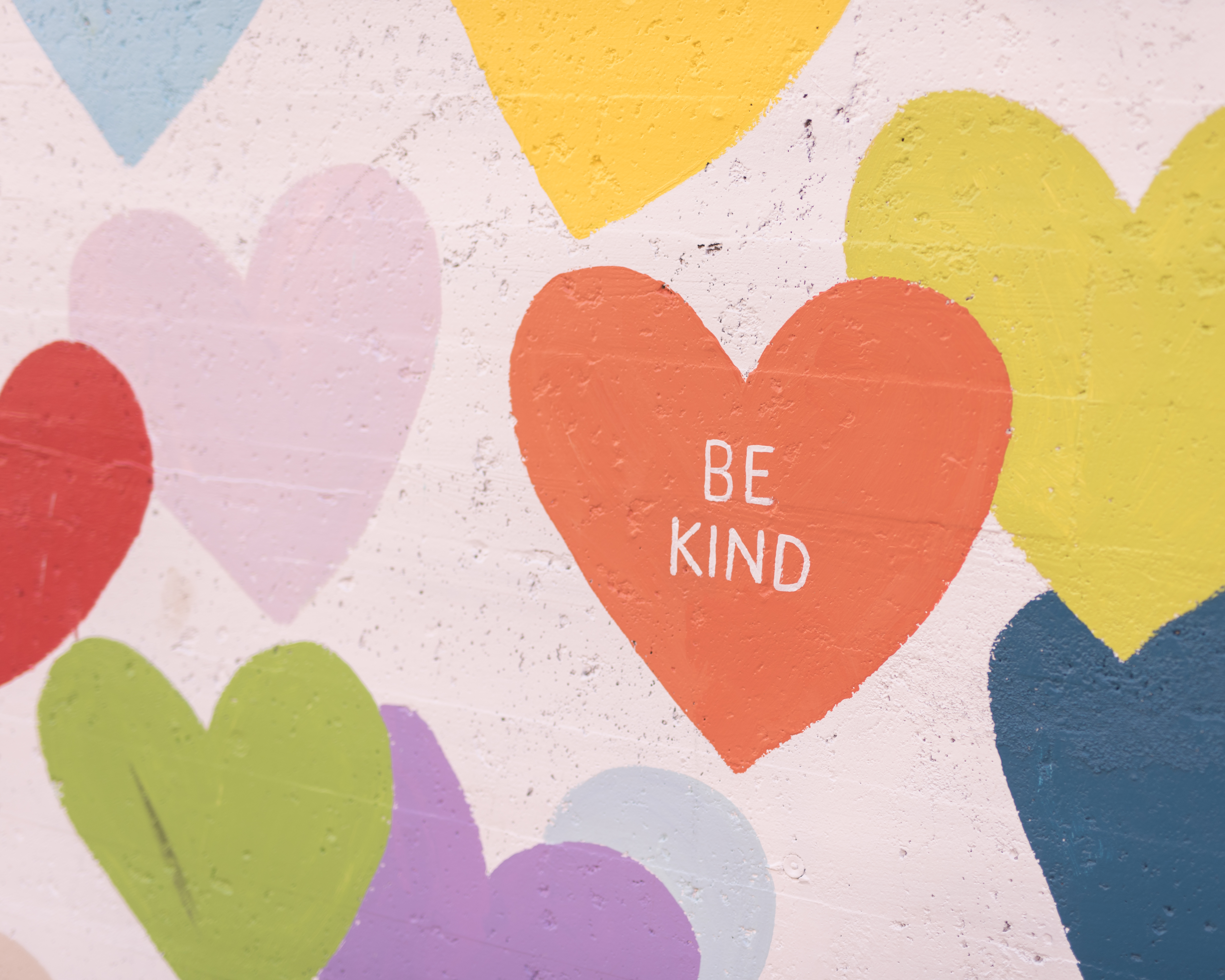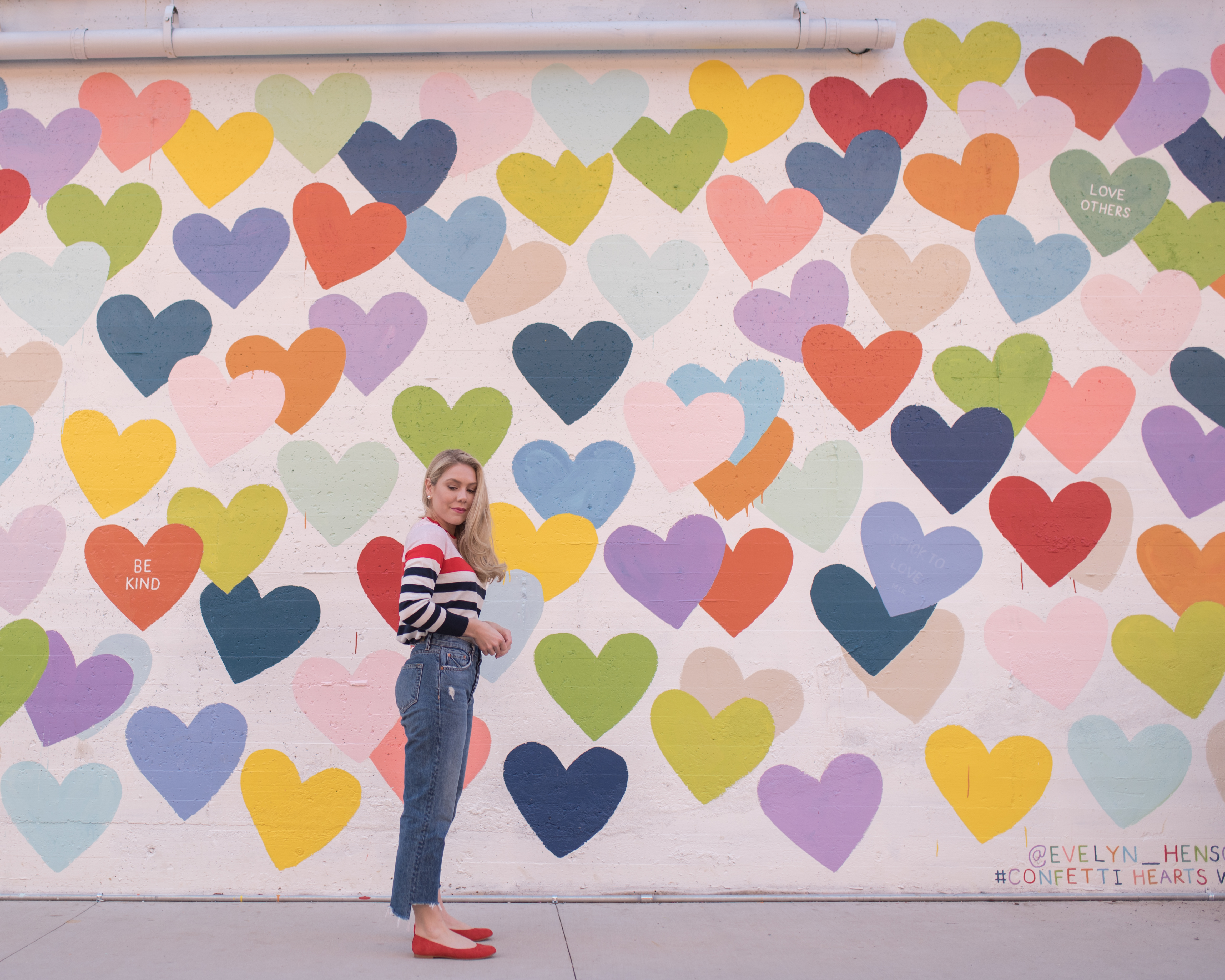 This striped top is actually the first clothing purchase I've made in a while. This awkward season between Christmas and spring is mainly to blame. But I couldn't pass up purchasing this adorable sweater that will take me well into spring. It offers a simple navy and white repeating stripe, contrasting colors and the sweetest scalloped neckline. I love this mixed stripe top, too.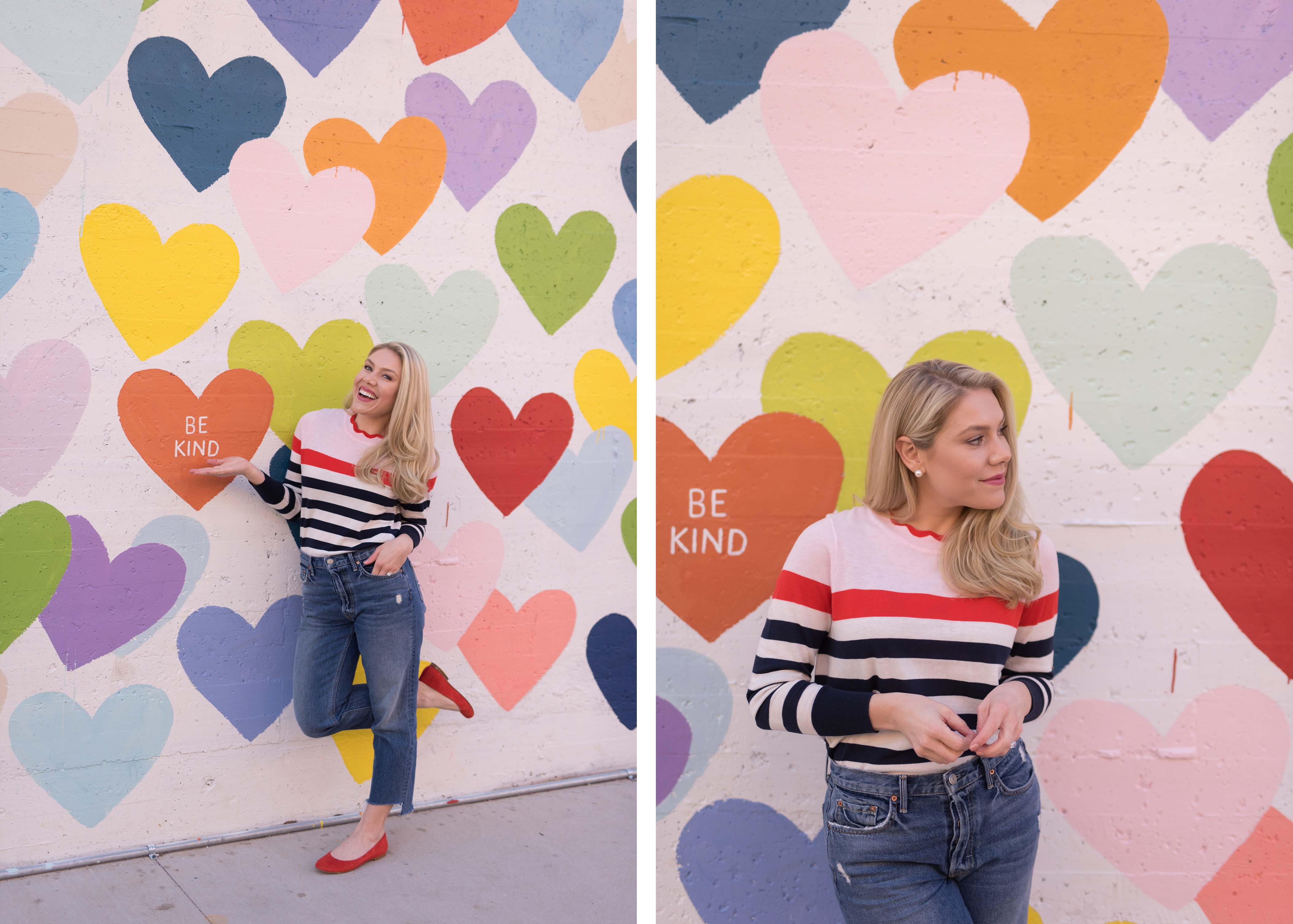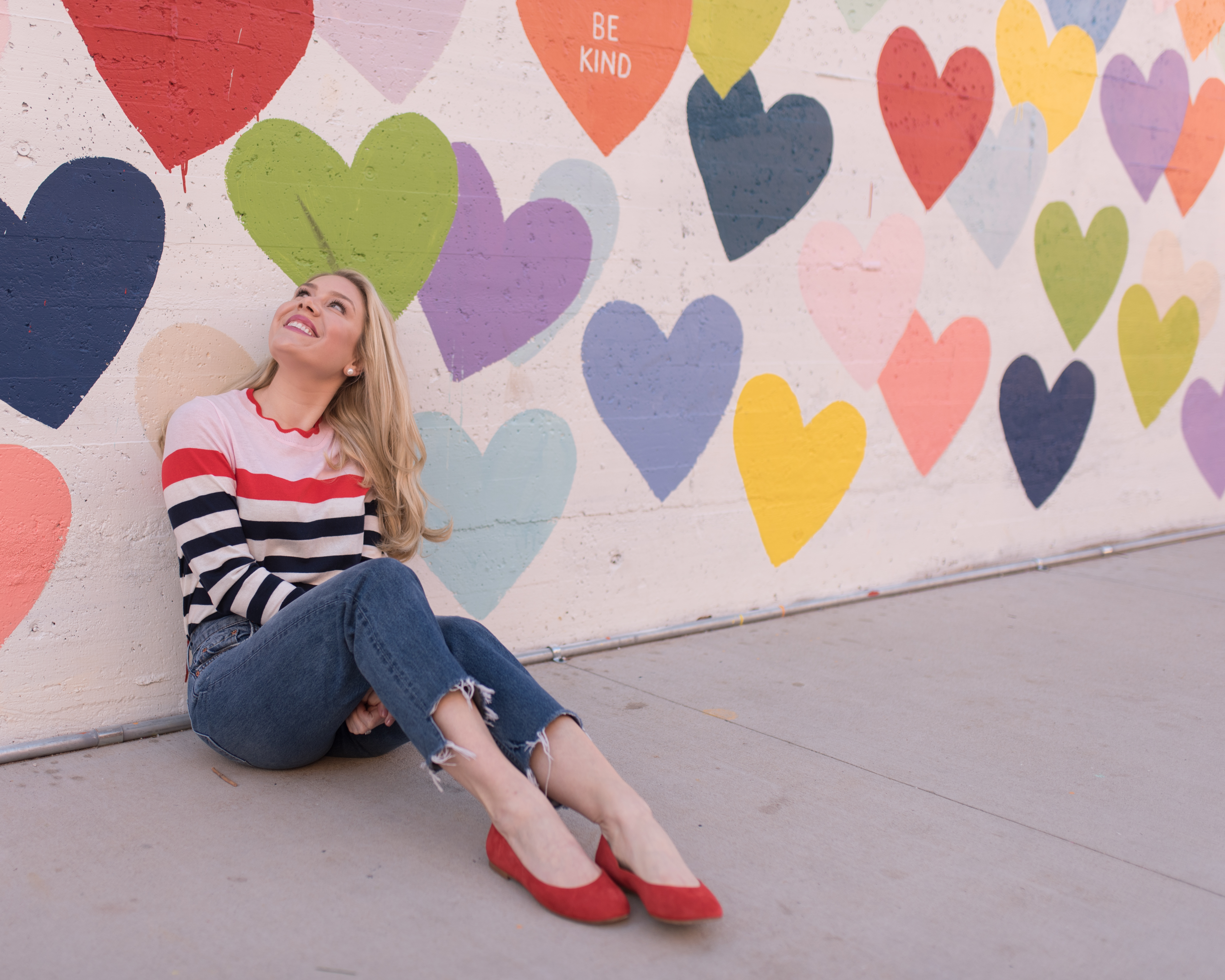 I love how well this top pairs with my red suede flats! I scooped them up years ago, and I have to say, I surprise myself with how often I wear these bright red beauties! If you're in the market for a comfortable flat I can't recommend these enough! They come in 18 different colorways!
Below are a handful of other red-inspired favorites…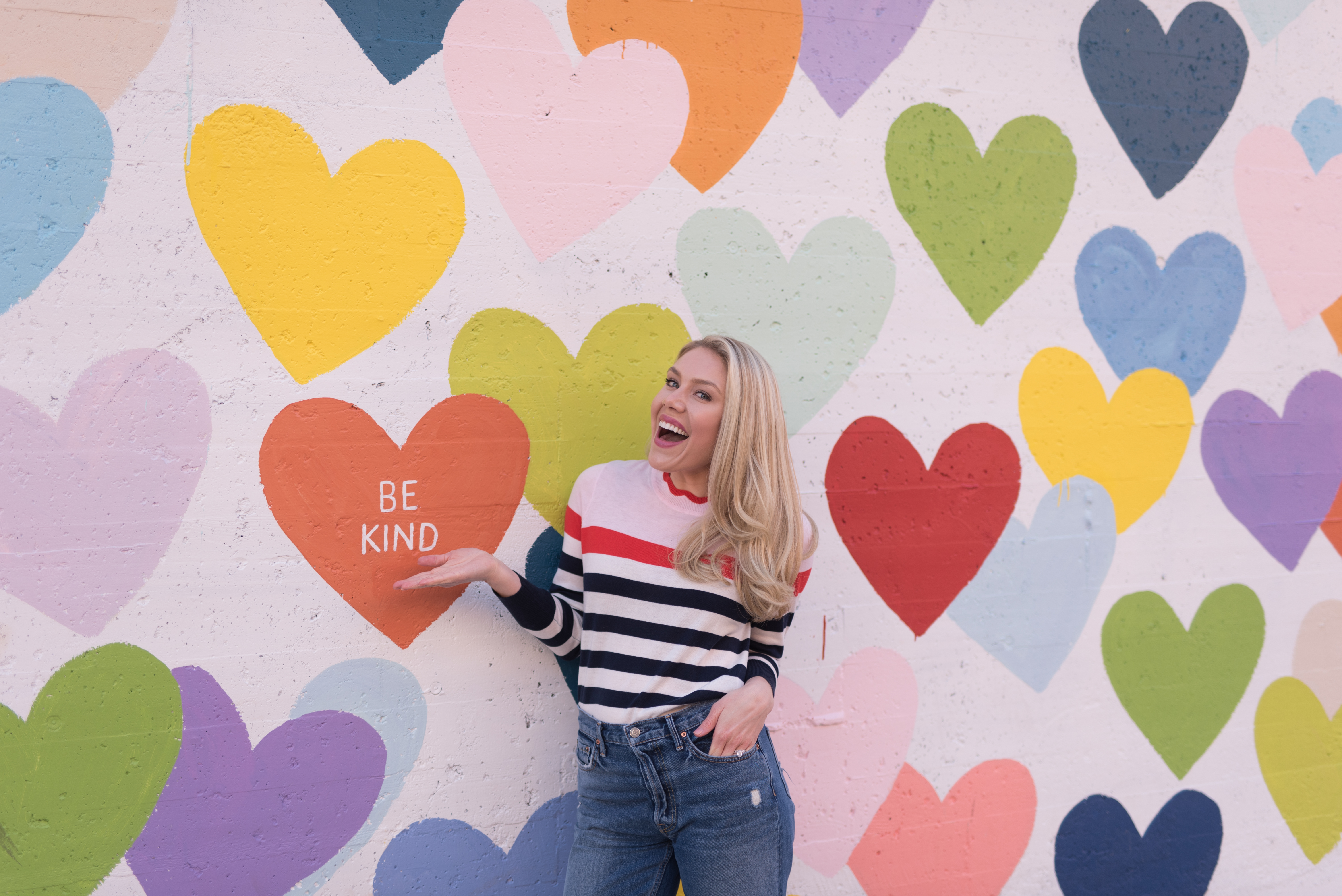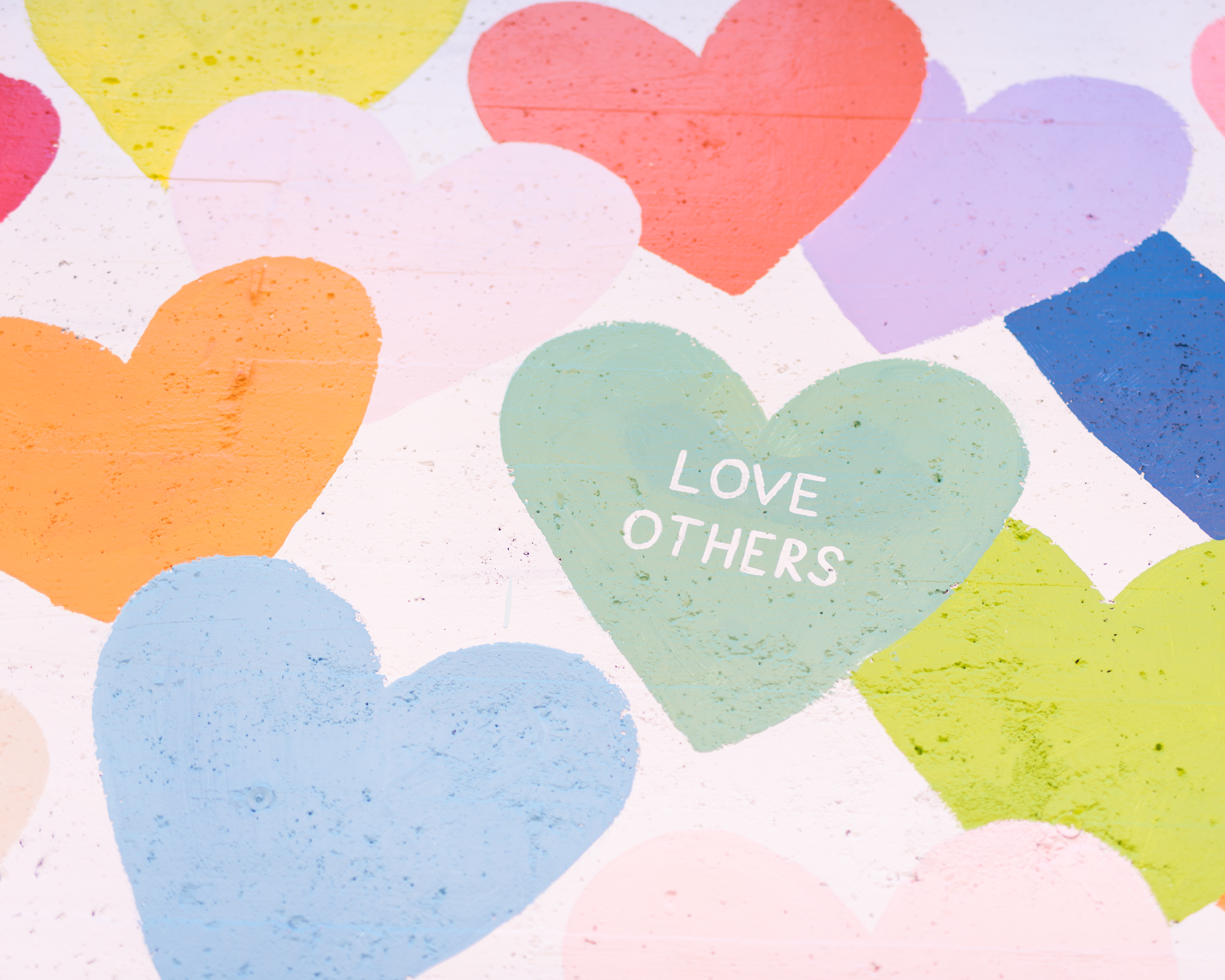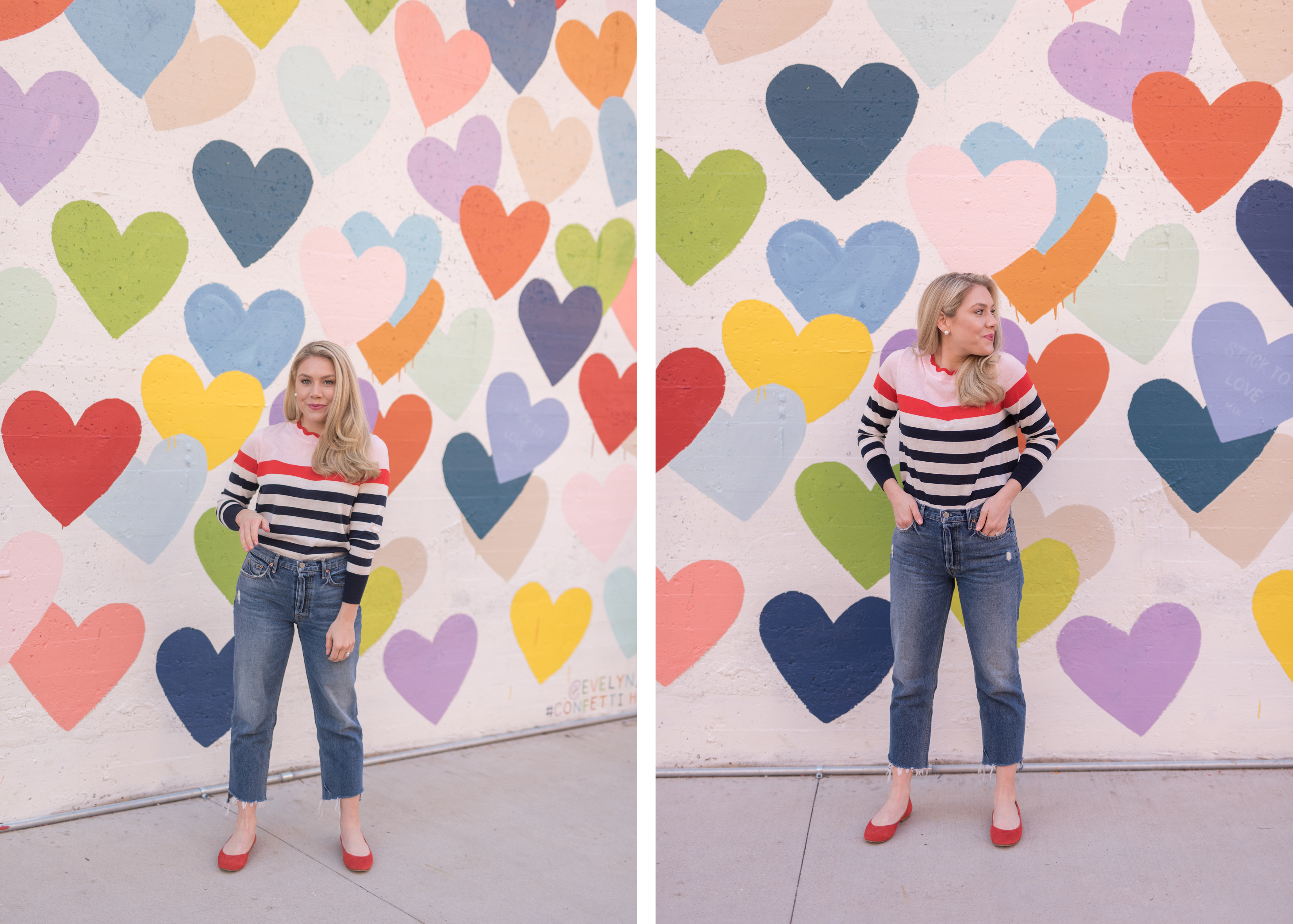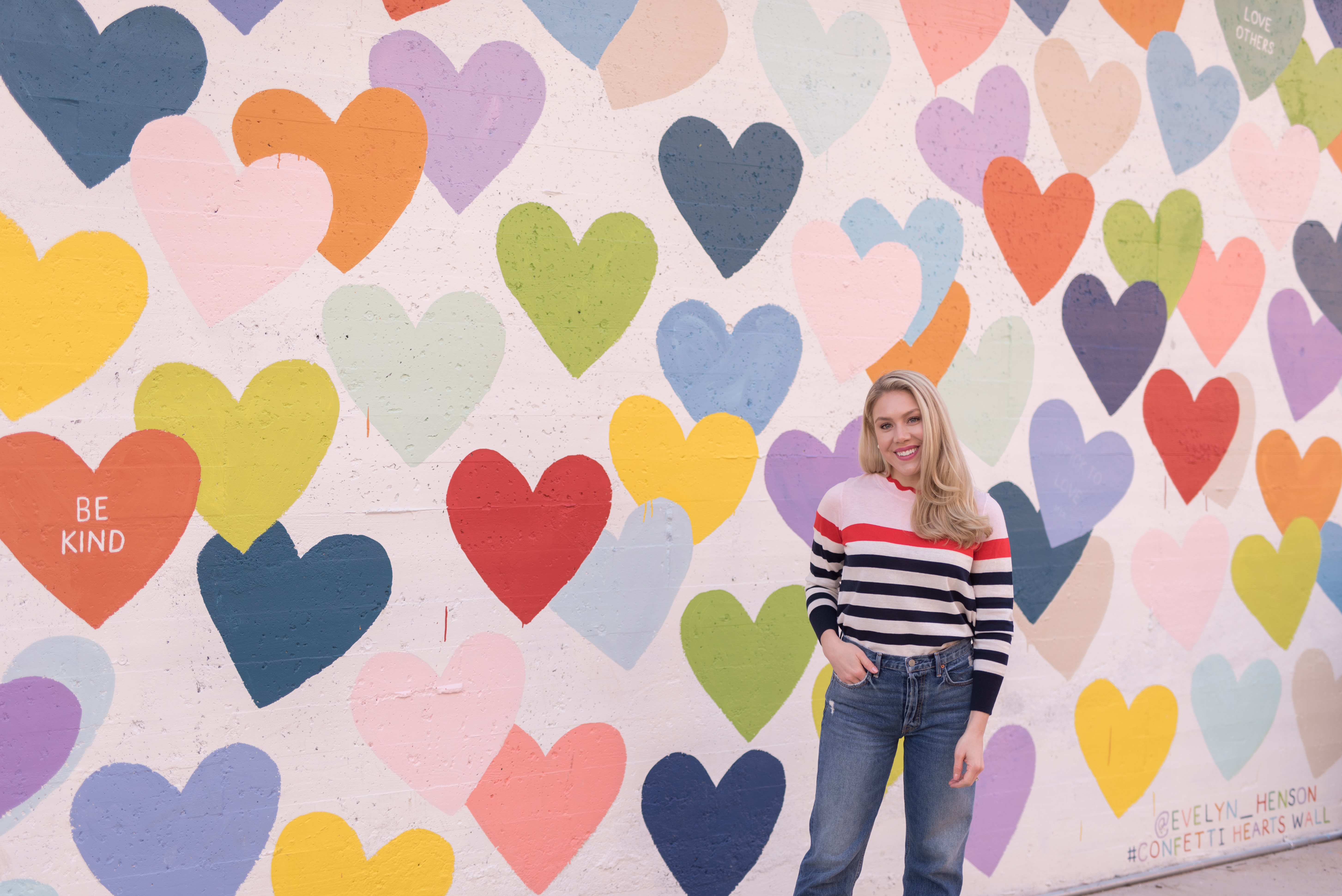 Working from home, I wear denim almost every day. Even more so during cooler months. The pair featured in today's post are easily my most worn pair. The relaxed fit is incredibly comfortable for day-to-day wear. However, I do recommend sizing down a half-size in this brand!  I've included a few other favorite, and very similar, options below!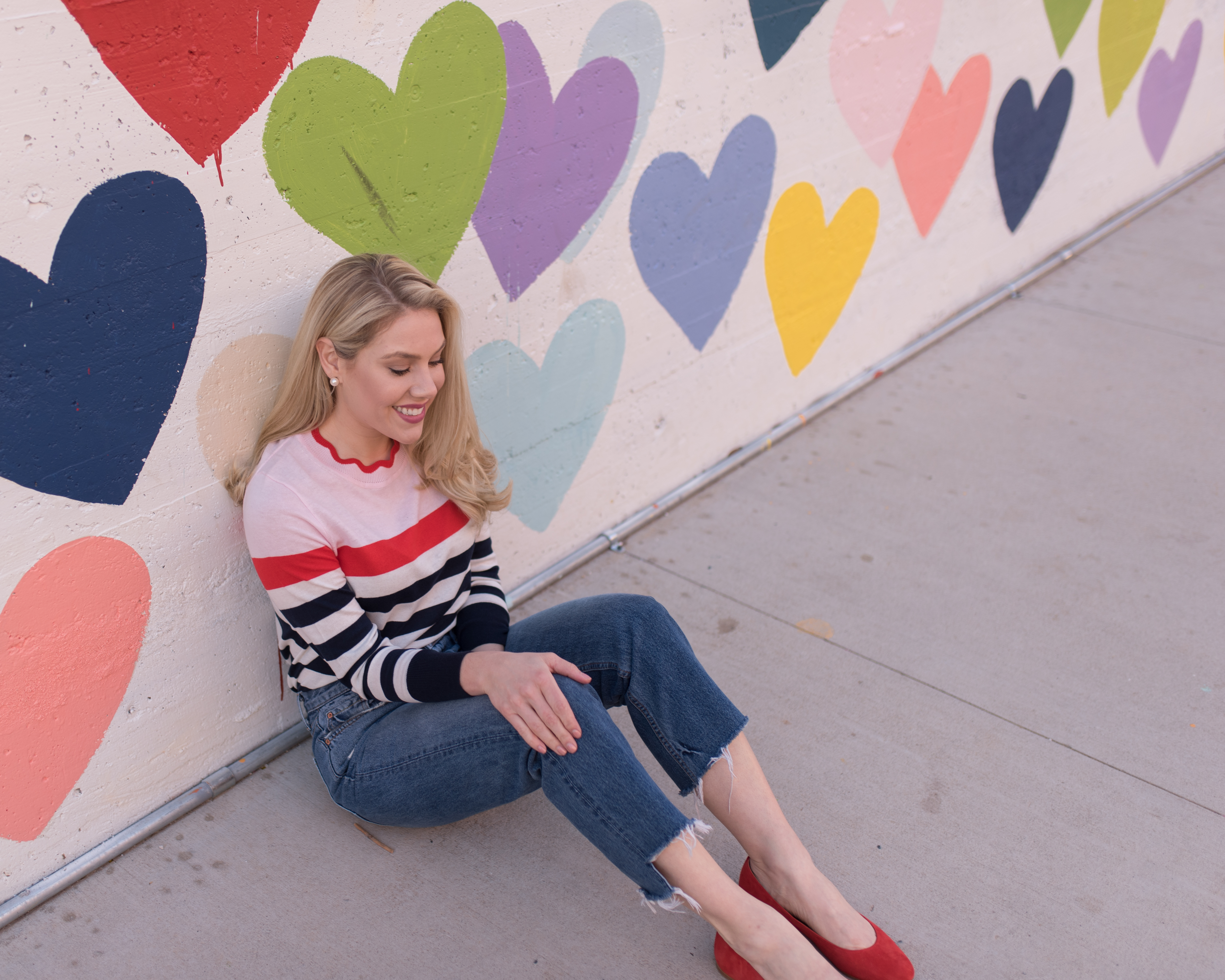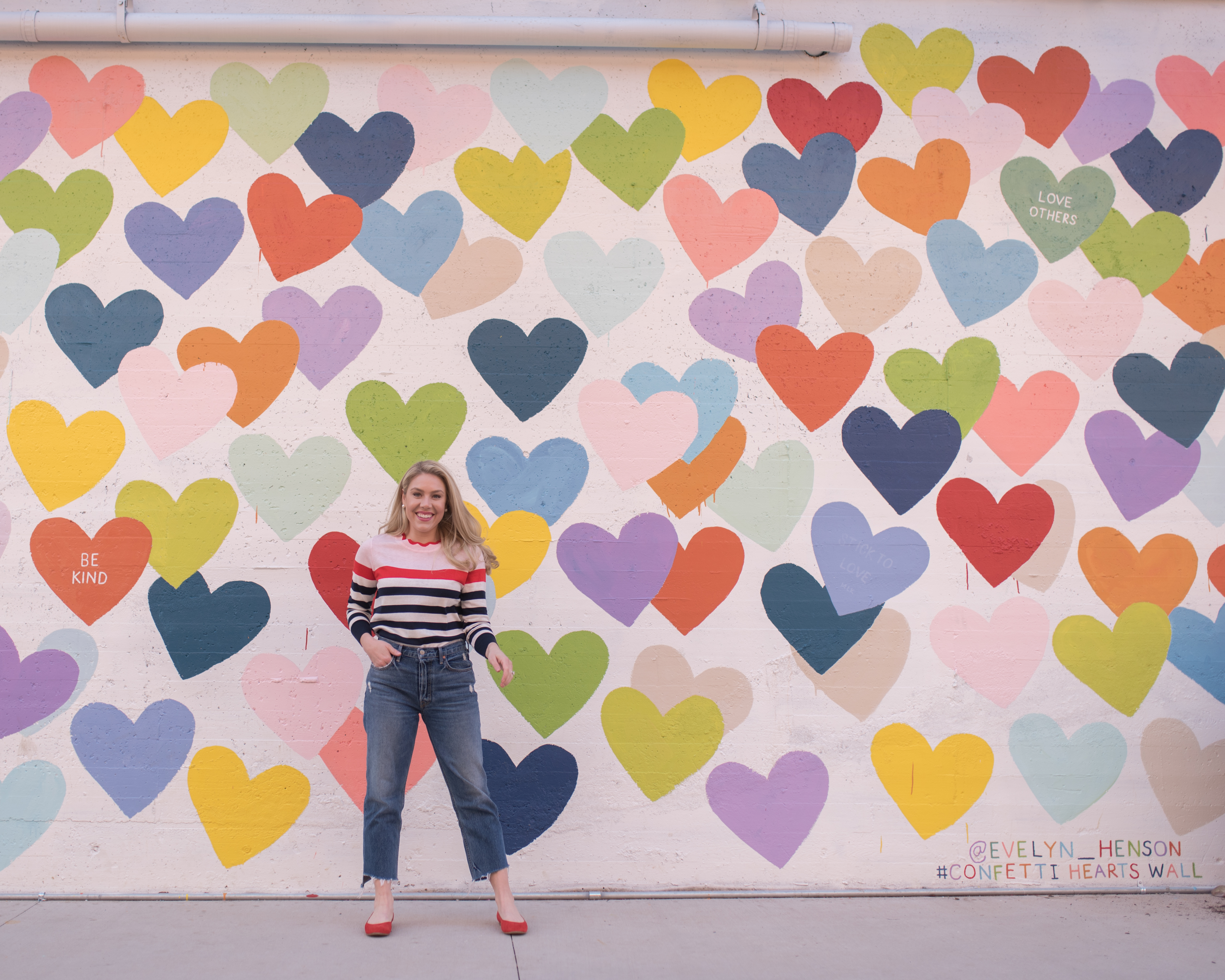 Few things bring me more joy than giving a thoughtful gift. It's a love language of mine, and a special way to let others know how much I appreciate them! Of course, Valentine's Day is no exception! So, if you're anything like me, take a peek at the below gift ideas that are perfect for yourself and/ or others!
Enjoy!