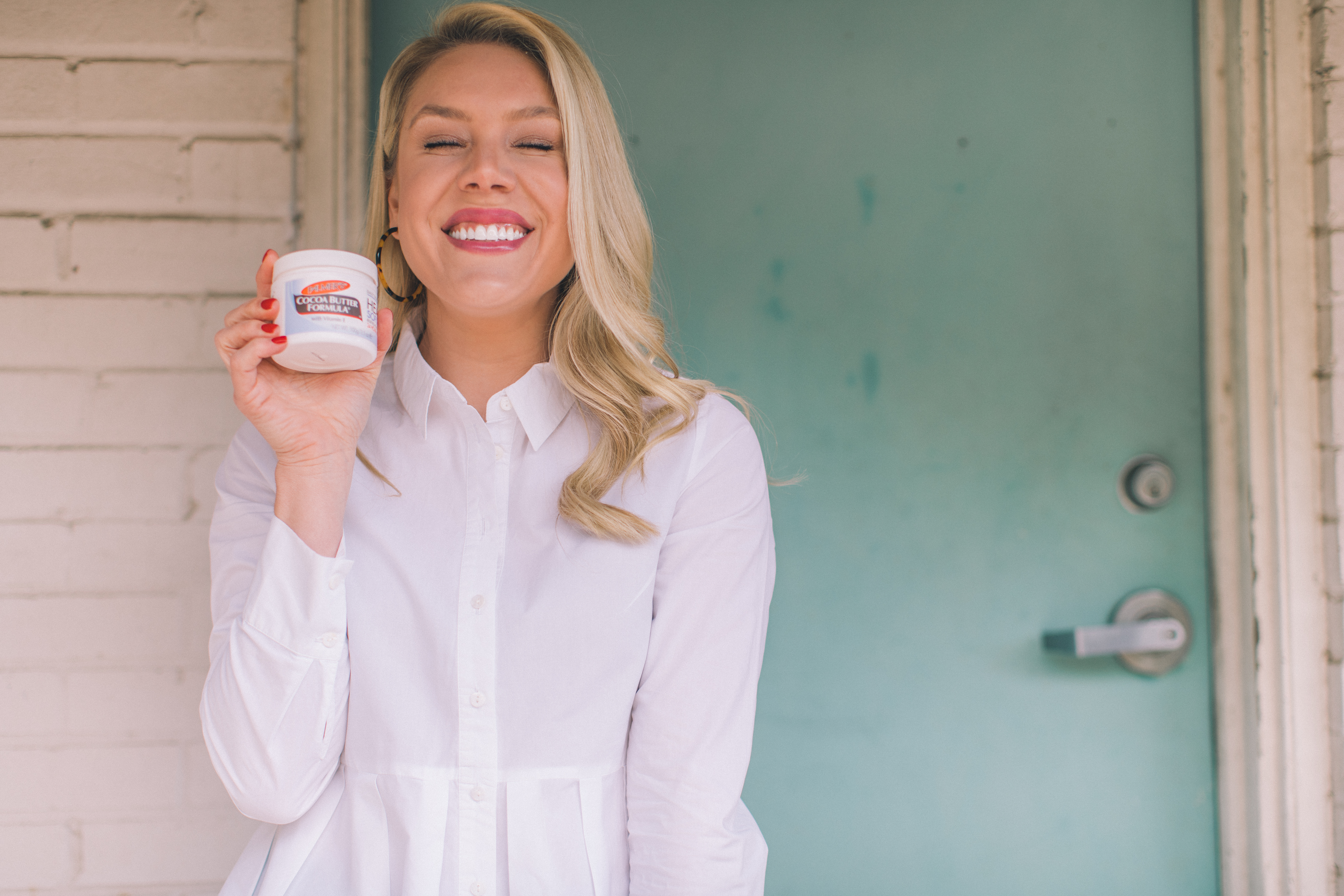 Discovering one cure-all, do-all product seems nearly impossible, right? Well, maybe. But what if I told you there is a multi-purpose product that has over 101 uses? Such thing does exists, and it's Palmer's Cocoa Butter Formula, Jar 101. I'm so thrilled to partner with Palmer's and share the unique ways I use it!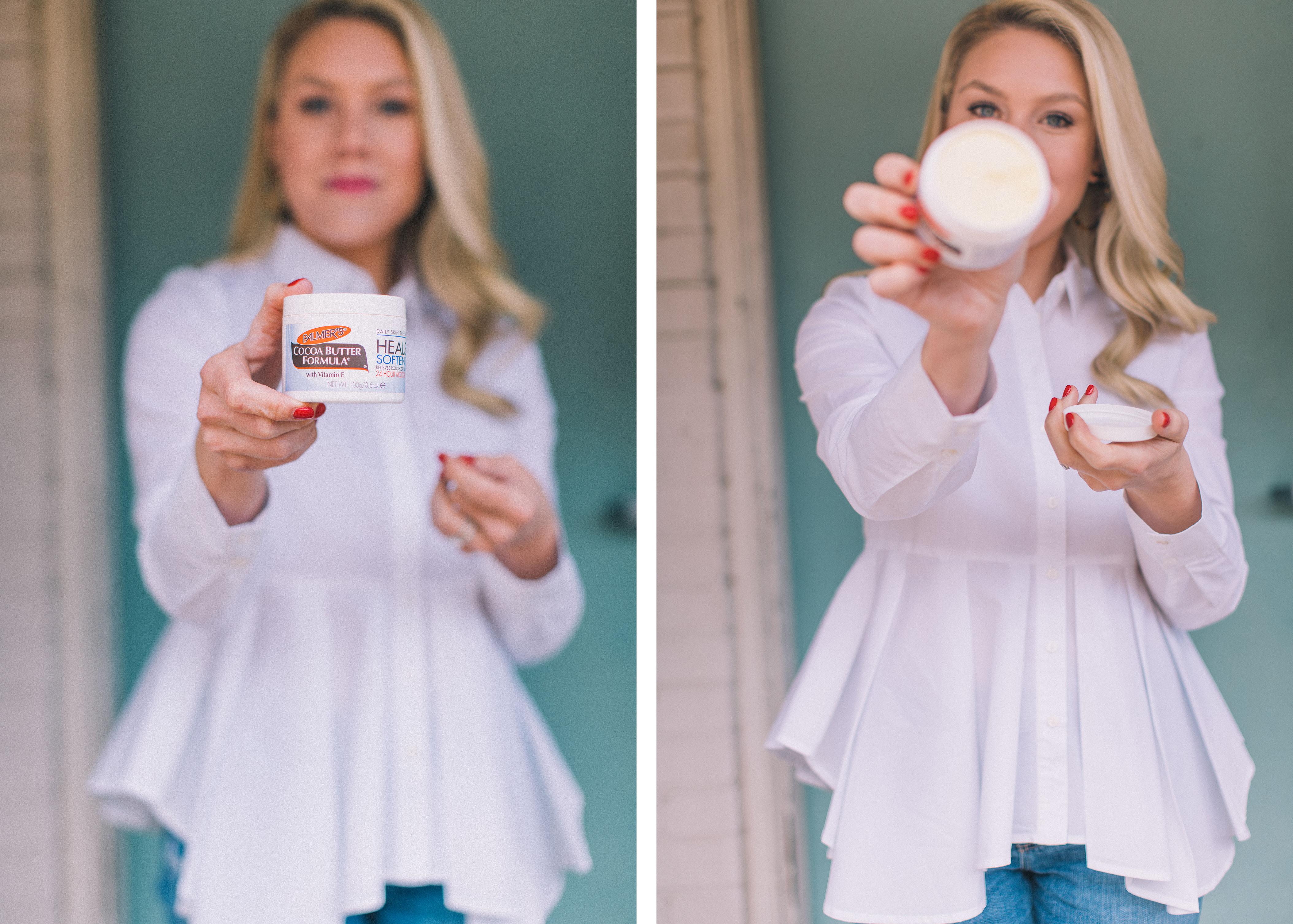 Palmer's is made from two key ingredients: Cocoa Butter and Vitamin E. The cocoa butter is a rich natural moisturizer that leaves skin soft and silky whereas, vitamin E is a powerful antioxidant that helps improve the appearance of scars, stretch marks and imperfections on the skin, giving a more even and toned appearance. Among all the products on the market, both new and old, Palmer's has remained America's #1 Cocoa Butter brand since 1840. The smell certainly reminds me of my childhood: summers at the beach, weekends at the soccer field and winters tubbing with our family. Heck, growing up my mom could hardly keep this stuff stocked.
So, without further adieu, below are my unique uses…
1. Daily Lip Balm
The cocoa butter is high in fatty acids that deeply hydrate and smooth the skin. For this reason, it's also great for skin irritations such as eczema and dermatitis.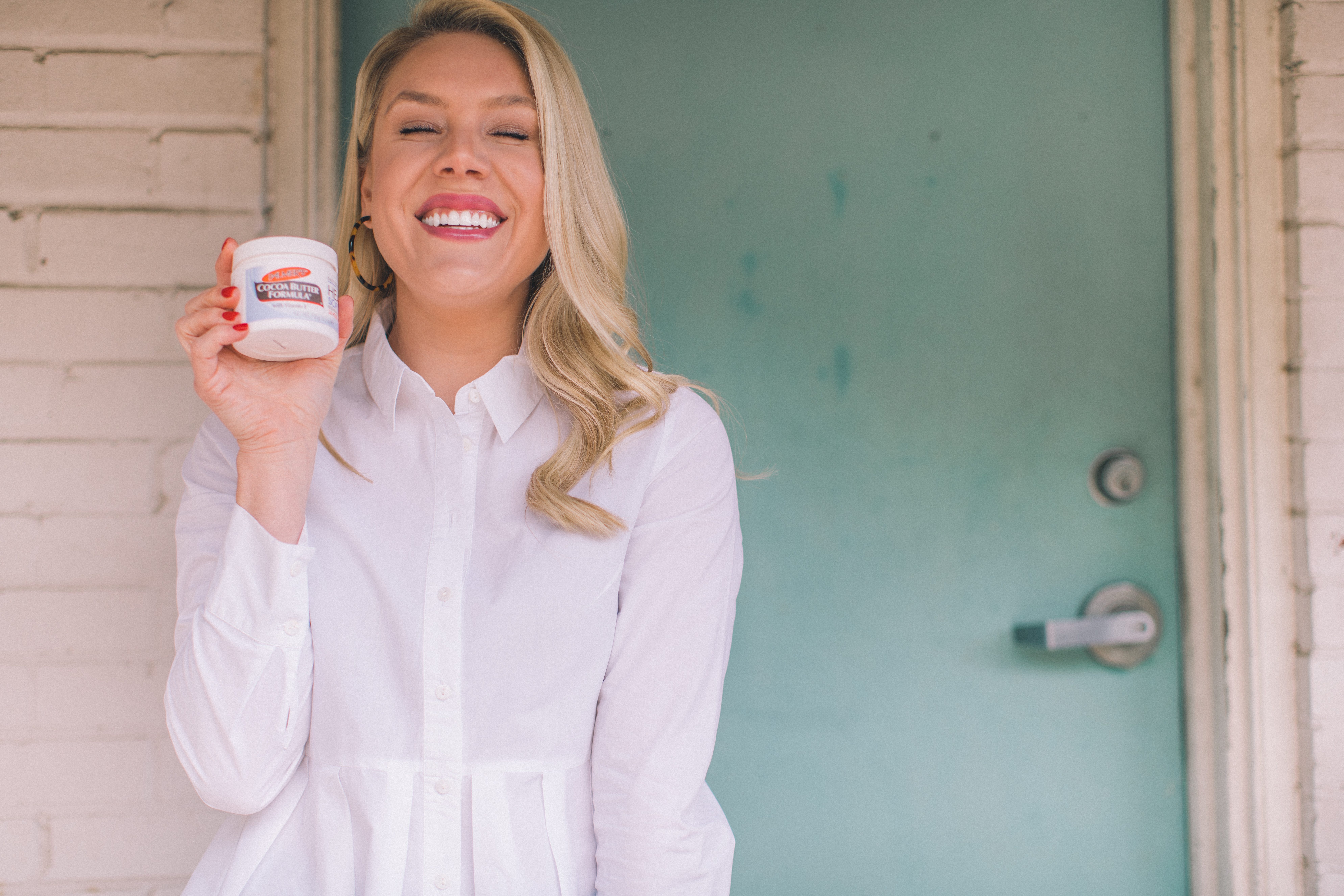 2. Primer for Lipstick
Did you know Palmer's Jar 101 doubles as a wonderful lipstick primer? It's true! Not only does it moisturize the lips, but it helps keep lipstick in place for longer wear!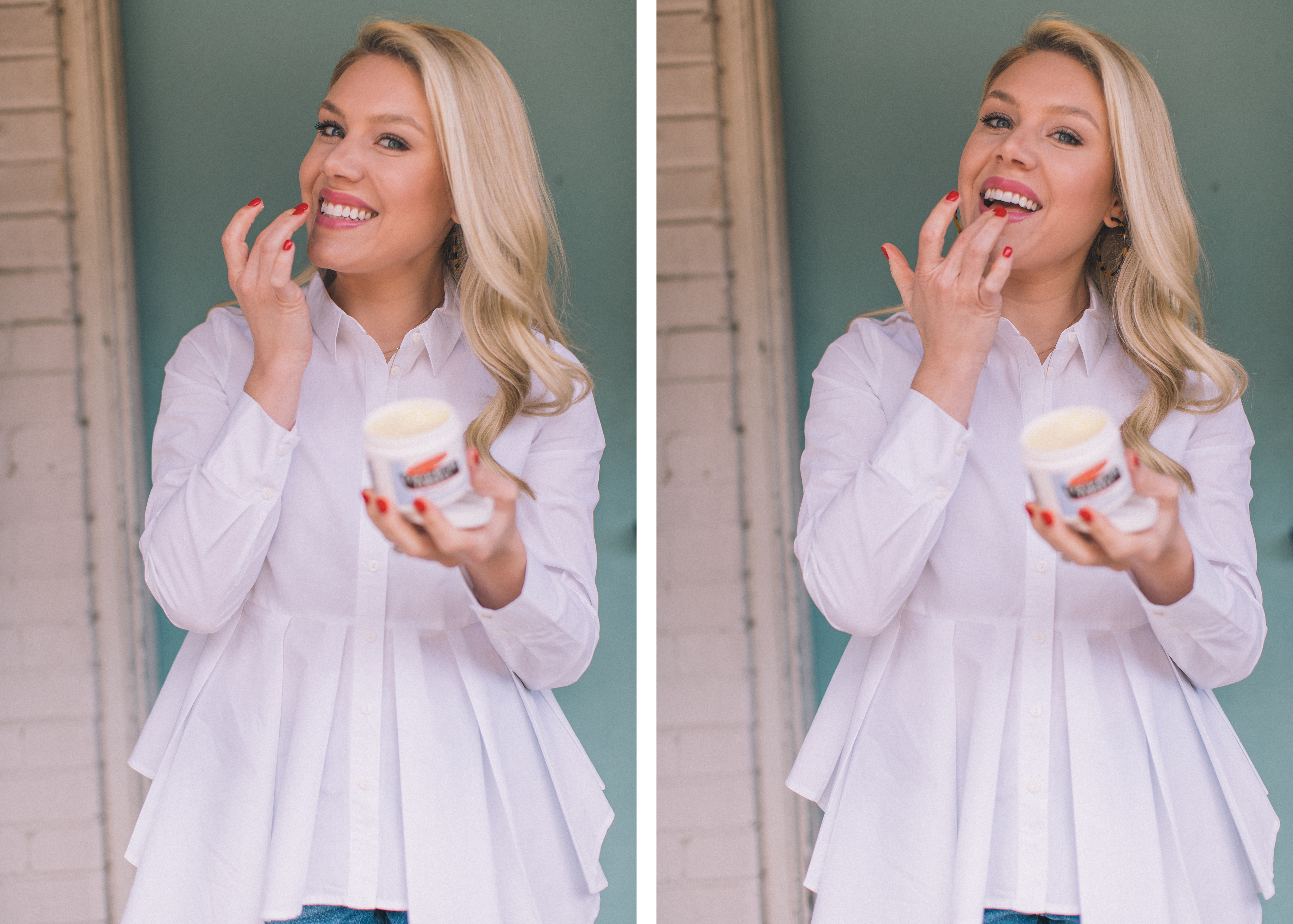 3. Soften Cuticles
To get full bold eyebrows, you can use Palmers Jar 101. It helps speed up the process of hair growth and promotes growth of thick hair. Apply it directly to your brows and leave it overnight.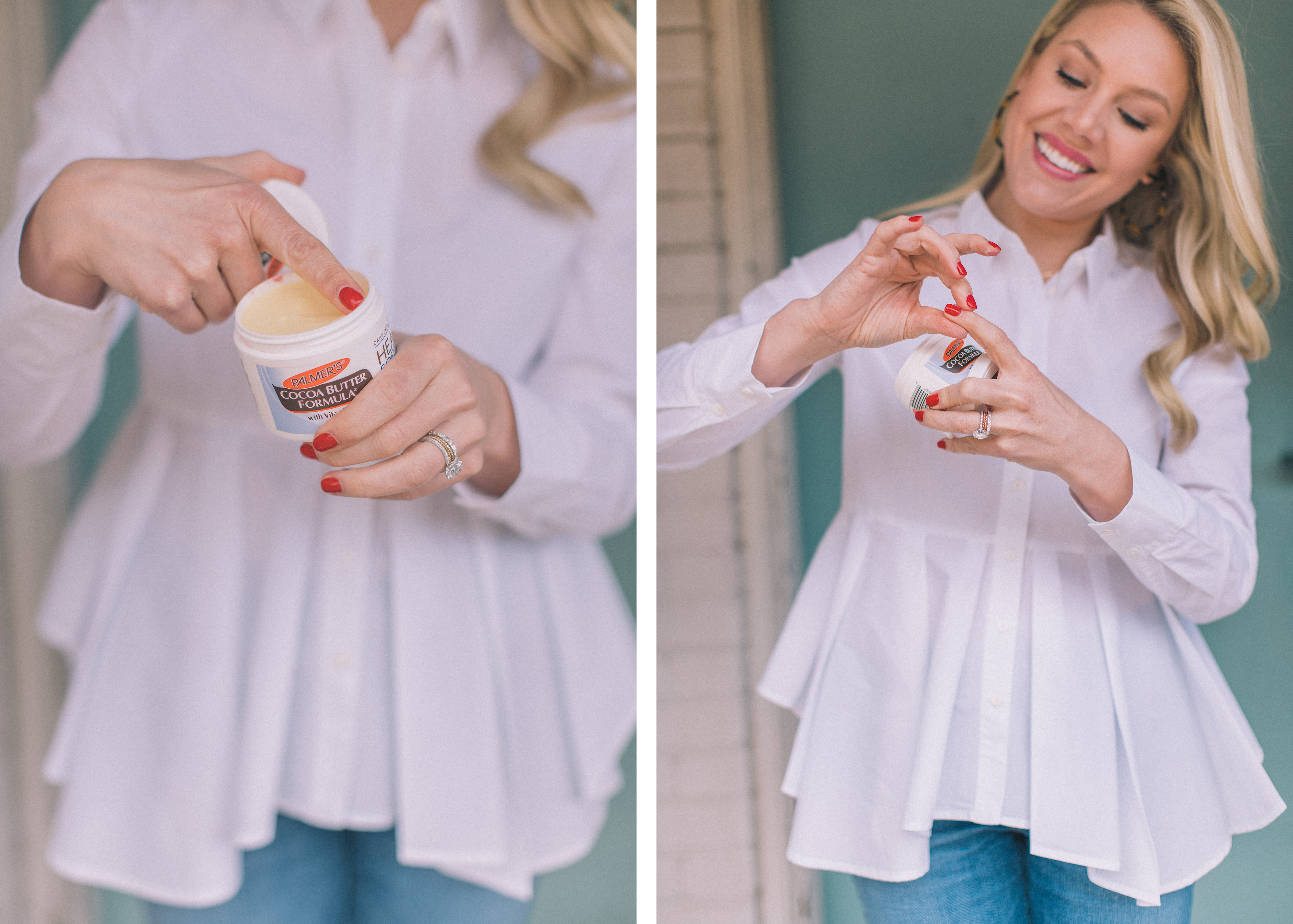 4. Soothes Chapped Nose
Is your skin raw and irritated this cold and flu season? Restore softness and sooth pain and irritation with Palmer's Jar 101.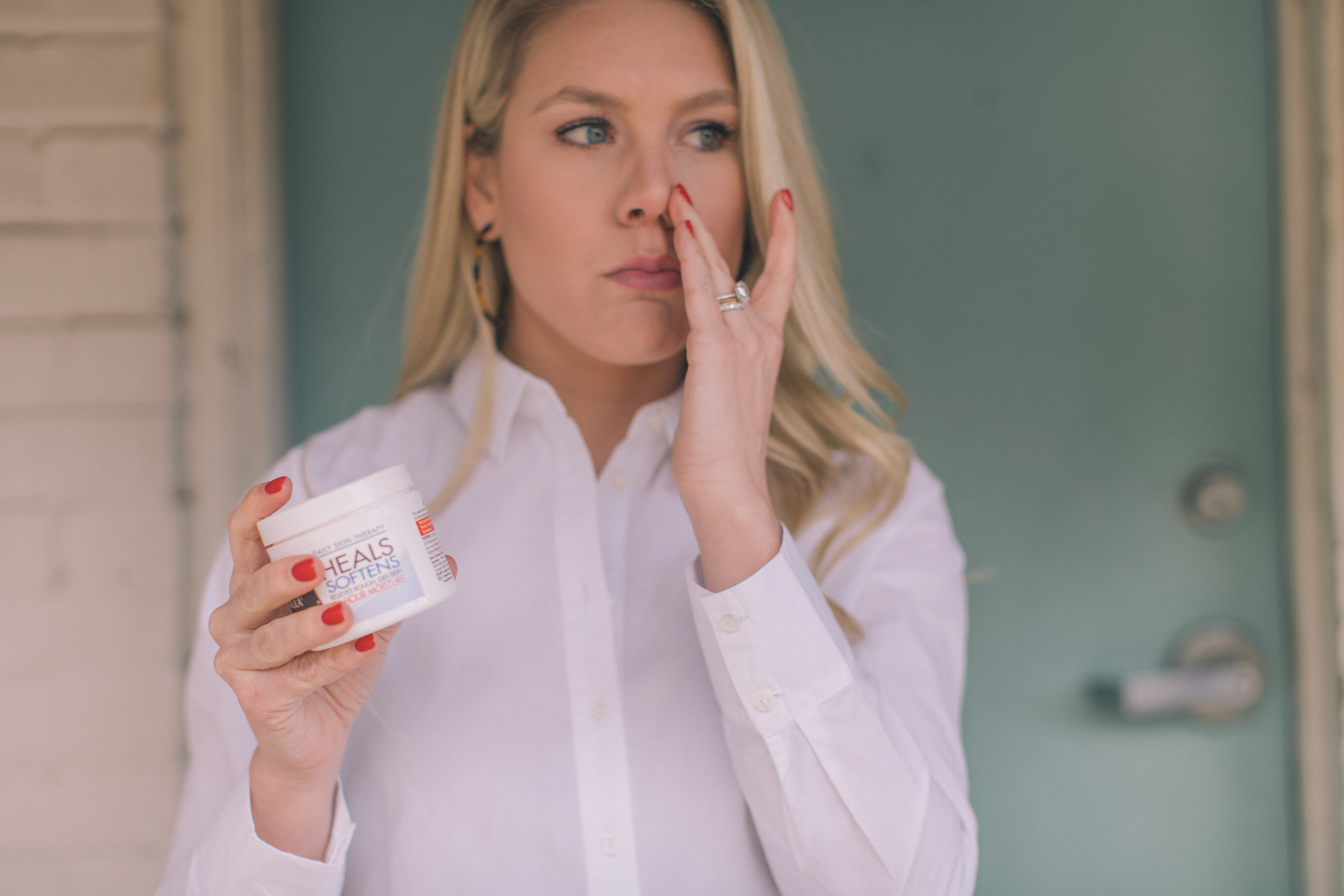 5. Maintain Skin Elasticity
High in antioxidants, Jar 101 helps fight off free-radicals. Free radicals are what cause the break down and aging of our skin. Together cocoa butter extracts and vitamin E help protect skin from free radicals that contribute to wrinkles, stretch marks and scar tissue.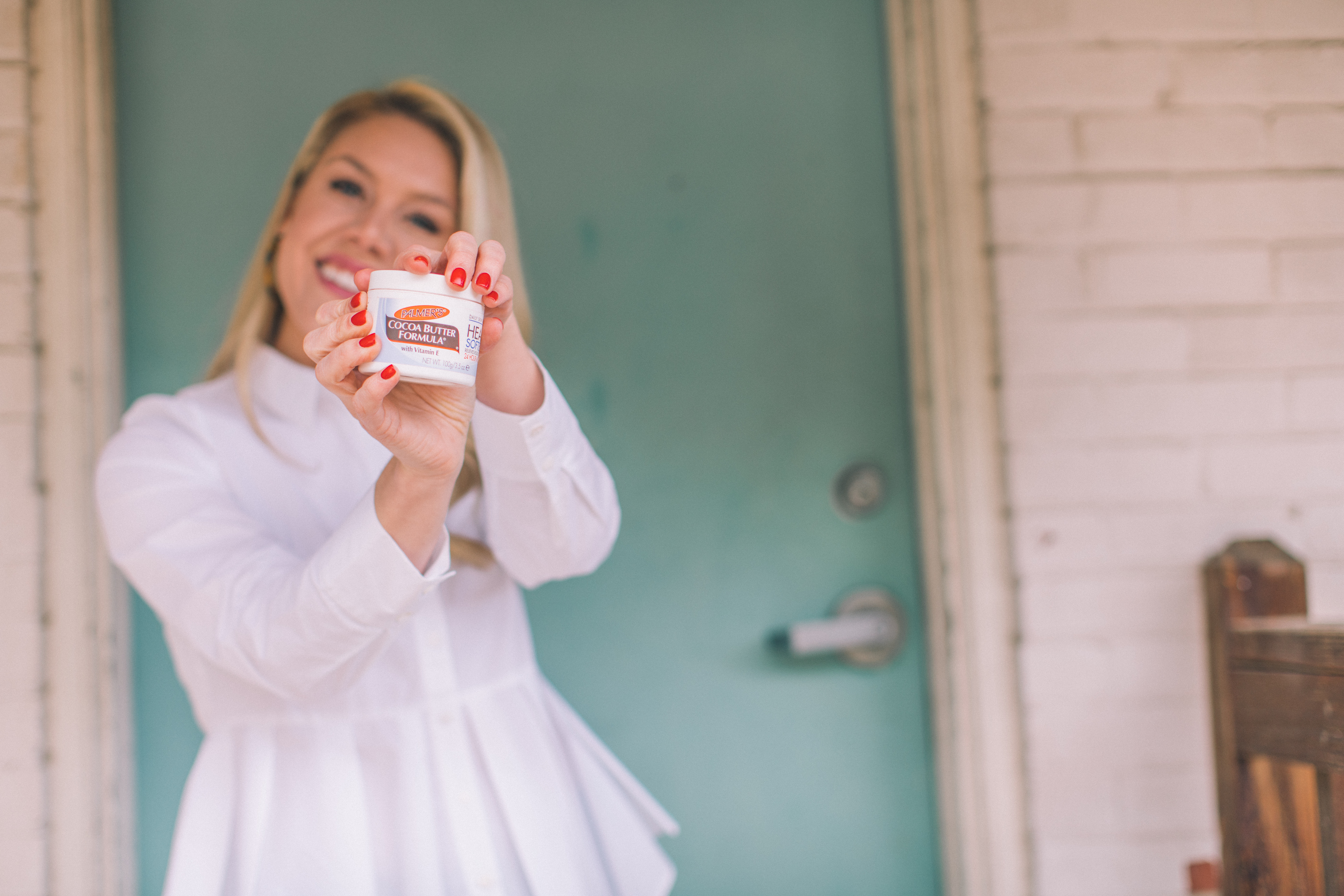 Other unique uses include: removing chewing gum from hair, improves skin elasticity, softens cuticles and calms itchy bug bites.
I'm curious if any of you use Palmer's and how you use it? And, honestly, did you find any of these tips helpful?
Best,
Taylor-Rae
I participated in this sponsored campaign for Palmer's® on behalf of One2One Network. All opinions stated are my own.