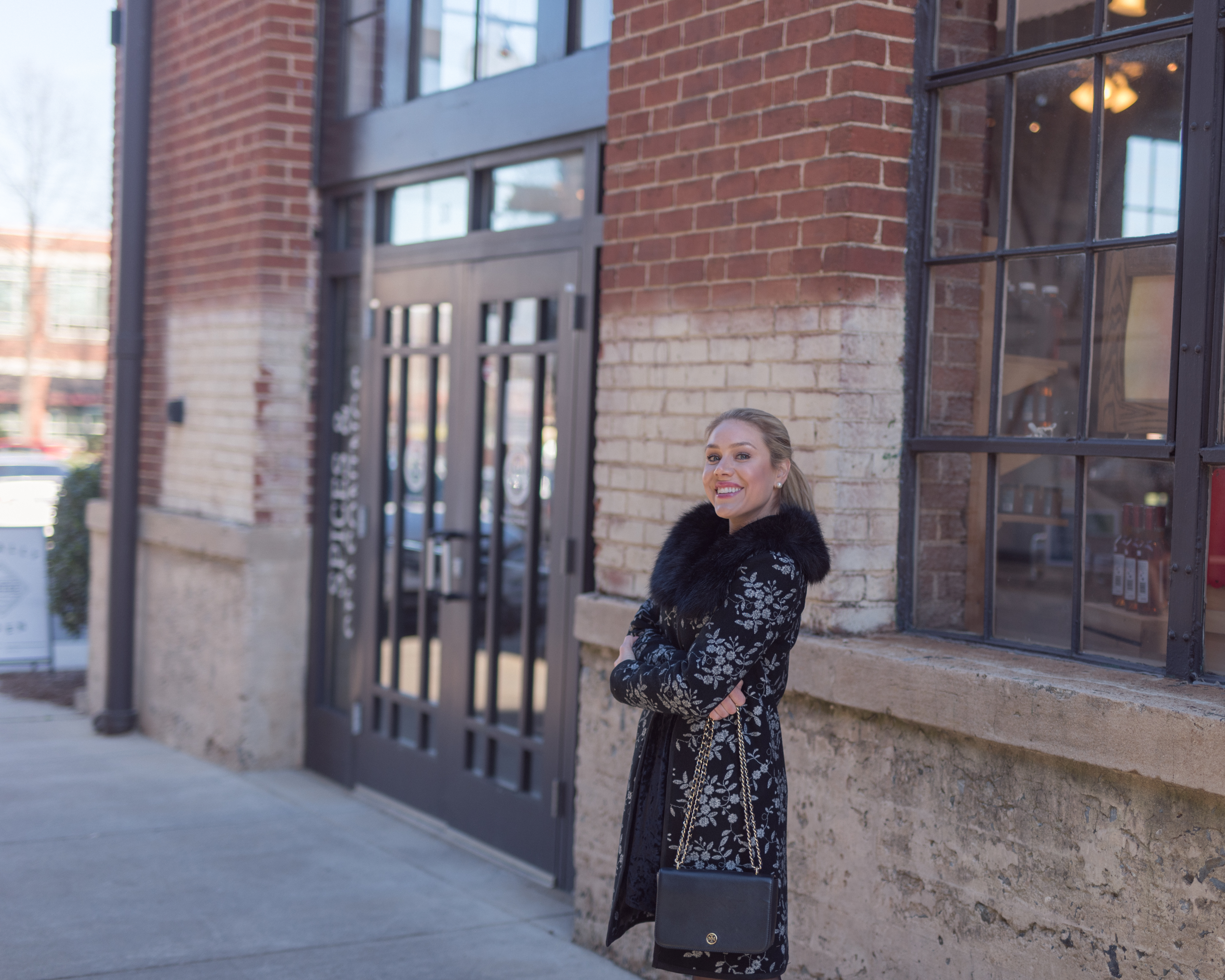 Outfit Details:
Tyler Boe Coat | Tyler Boe Dress  | Nordstrom Pantyhose | Manolo Blahnik Pumps via Neiman Marcus | Tory Burch Shoulder Bag
Last weeks warm weather tease confirmed just how little I care for winter. The time between New Year's and Daylight Saving Time is the worst, in my opinion. I don't like to wish days away, but…  25 days until clocks spring forward! Can I get a hallelujah! Spring is near my friends!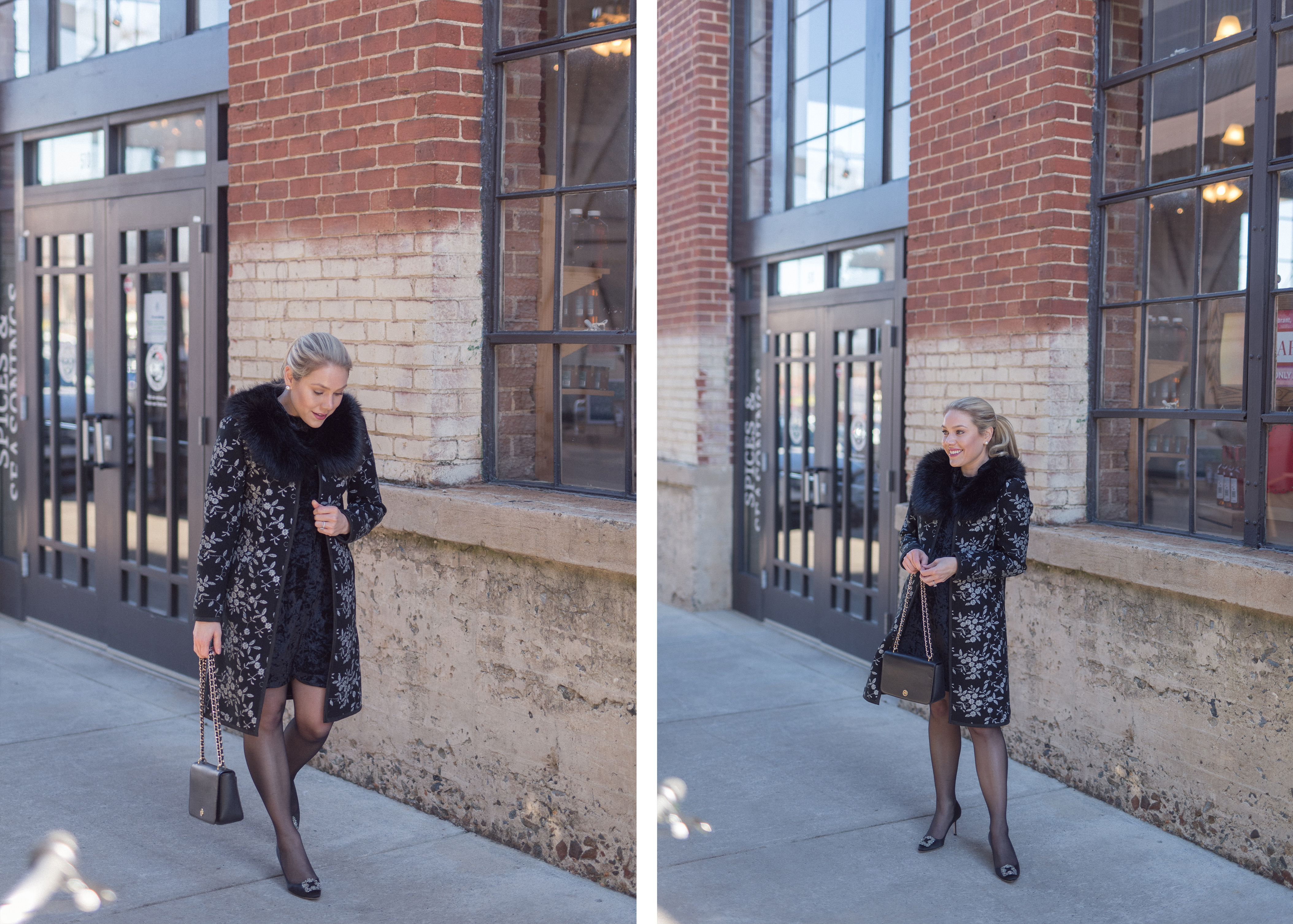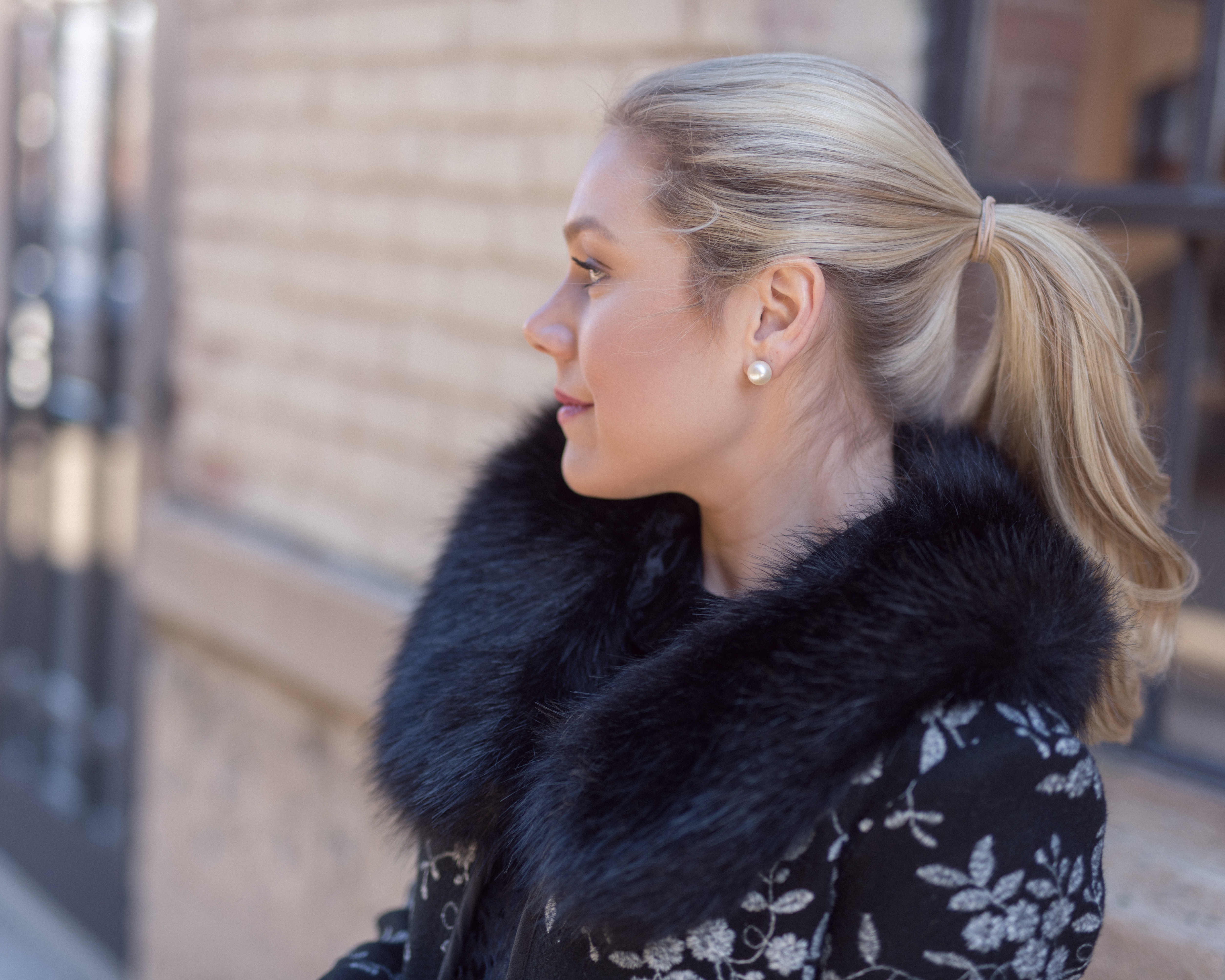 This year I've made it my priority to up our patio situation in time to enjoy springs beautiful weather. I had good intentions to shop for patio furniture during last summers End of Season Sales, but never followed through on that plan. I'm really regretting that decision now. Our patio is somewhat small and sets directly off our kitchen. Therefore, I want to create an outdoor space that is somewhat cohesive to the interior design of our home. I'll keep you updated on what comes of that space.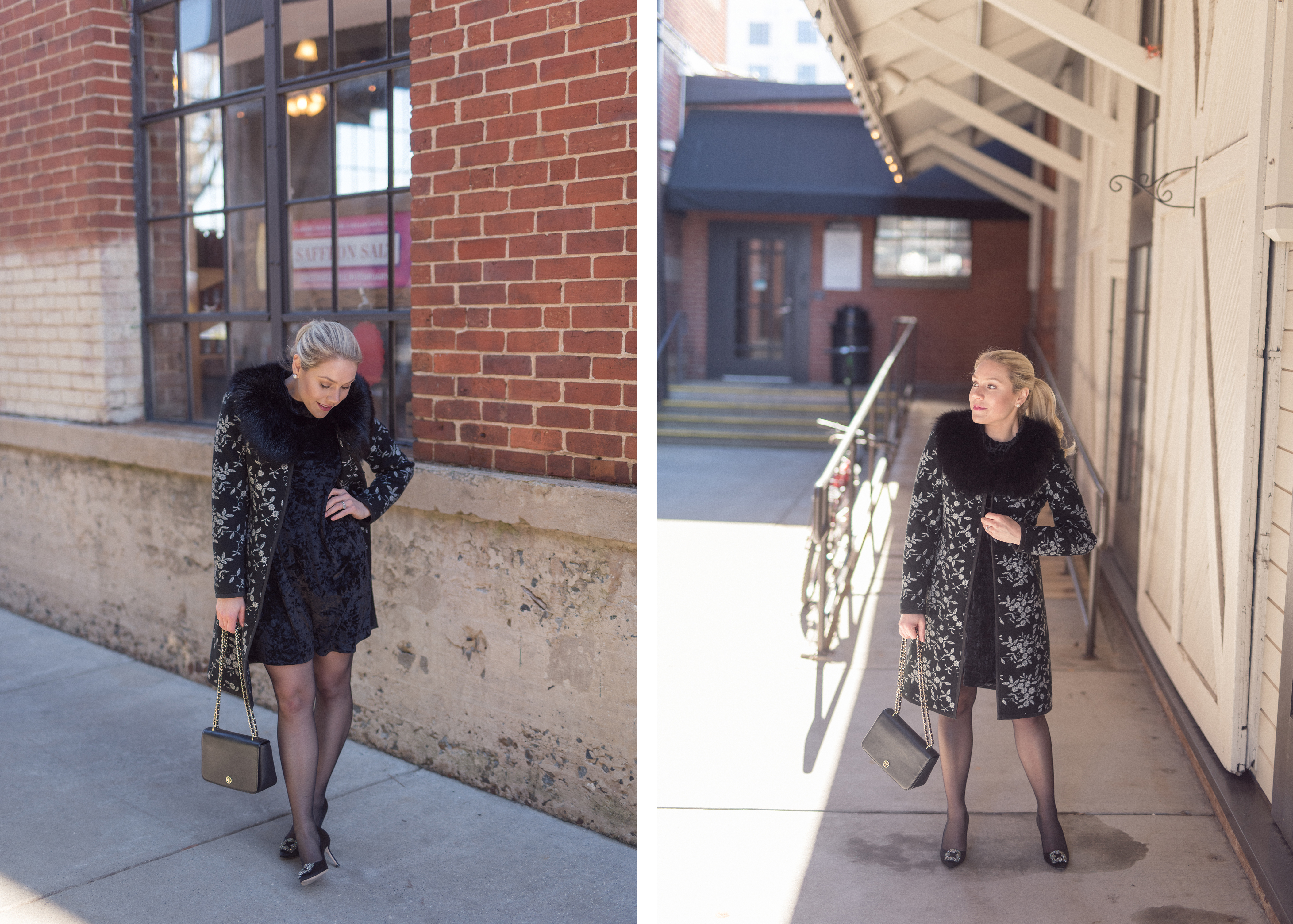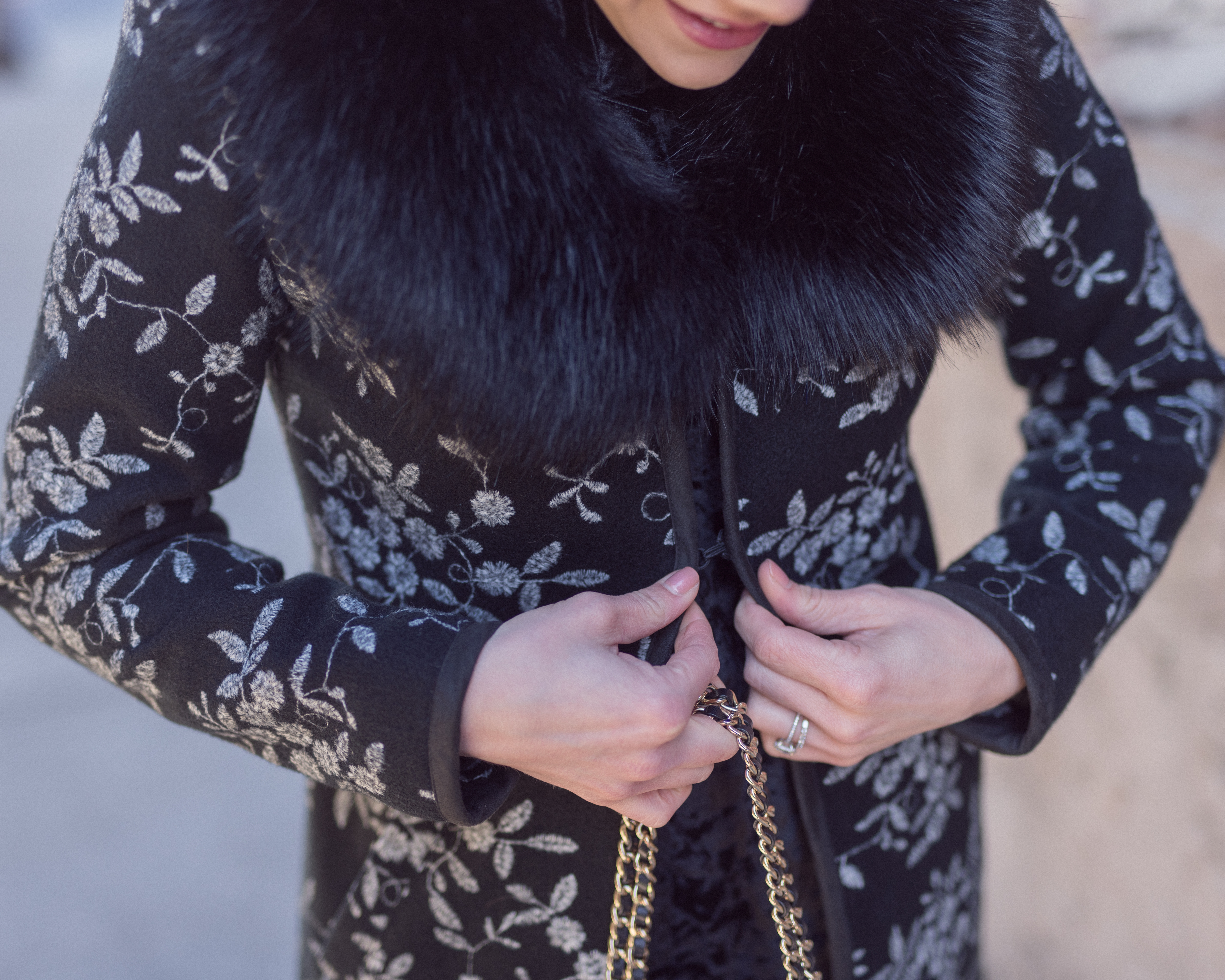 Speaking of End of Season Sales, now is the perfect time to get the most bang for you buck. Though eager for a spring wardrobe refresh, there are a few blouses and sweaters that I am anxiously – and prayerfully – waiting to go on major sale! Generally, stores overhaul their merchandise in-line with the New York Fashion Weeks in September and February, so keep an eye out. You can get excellent deals on summer fashion by shopping in September, and you can snag winter fashion on the cheap in February. I'm currently aboard the "on cheap" in February. This is especially a resourceful way to shop for classic, staple pieces that will be beautiful now and in years to come.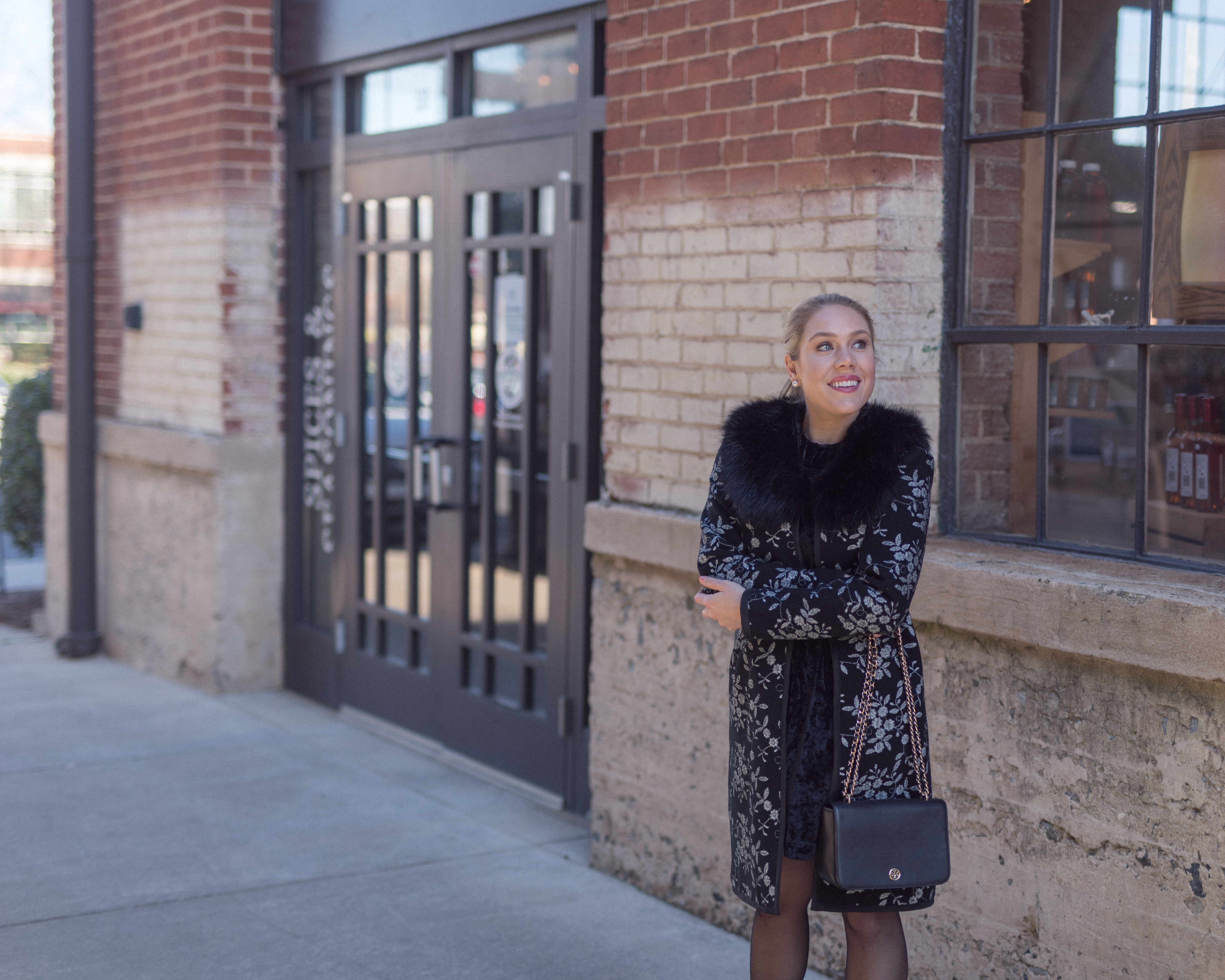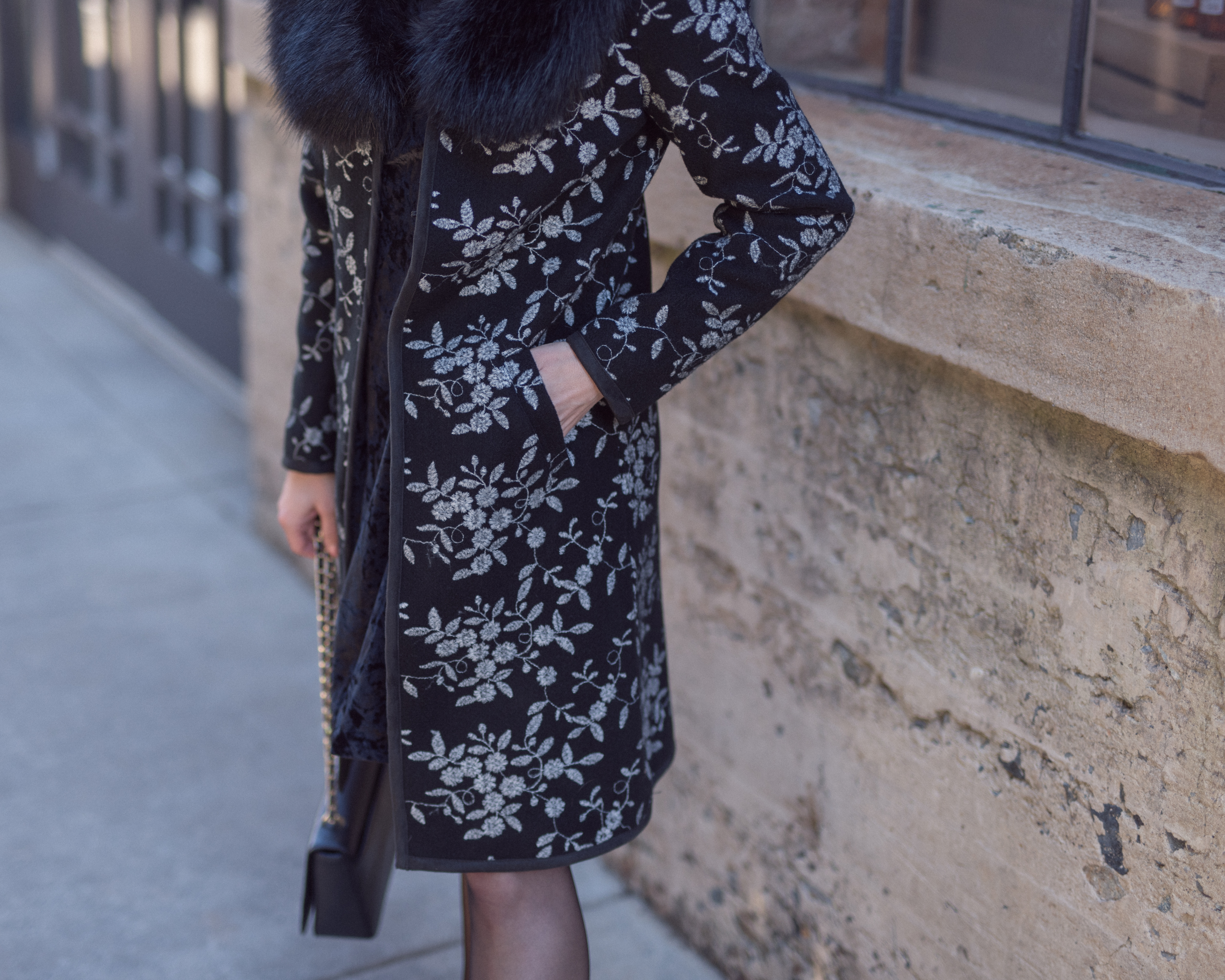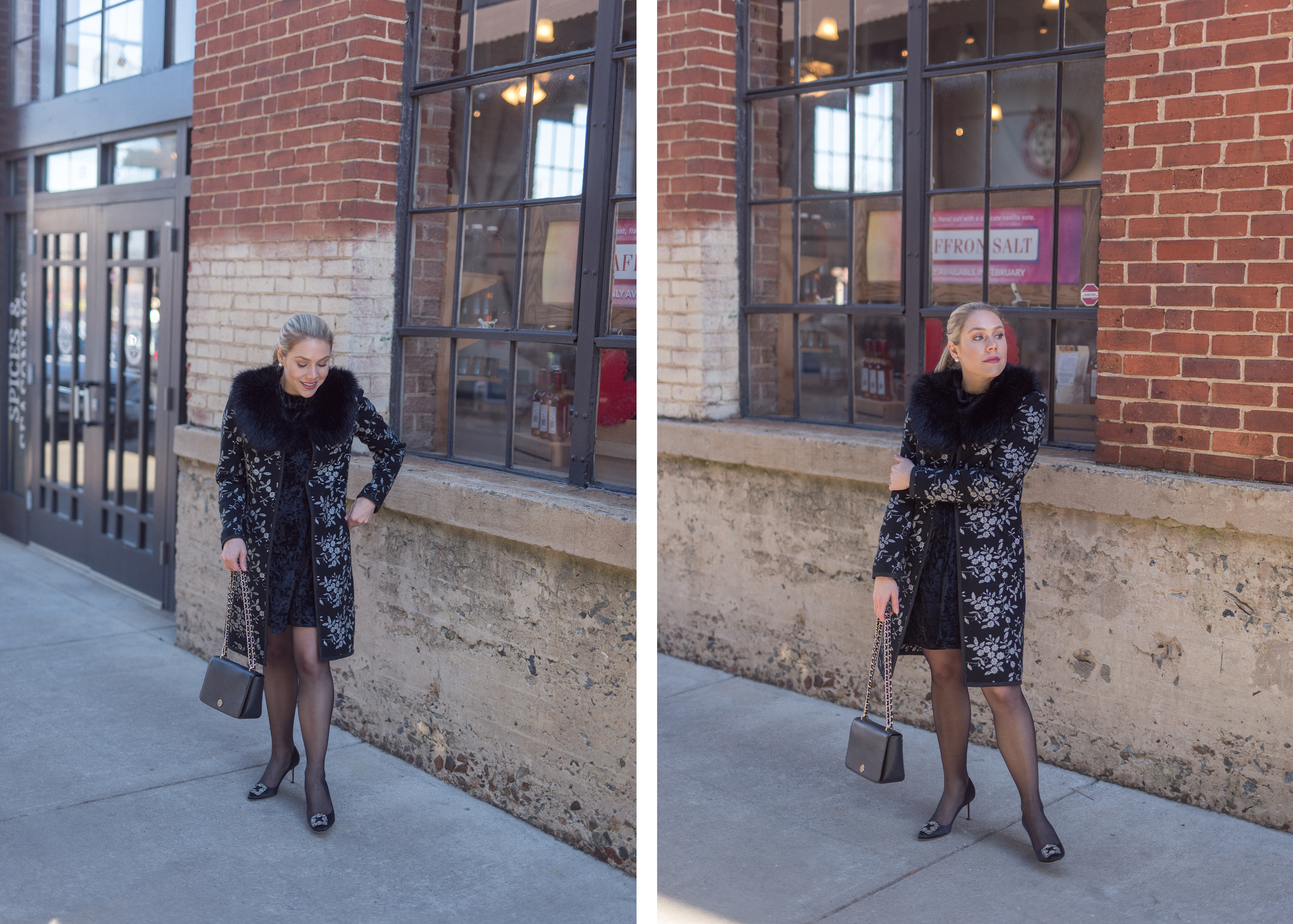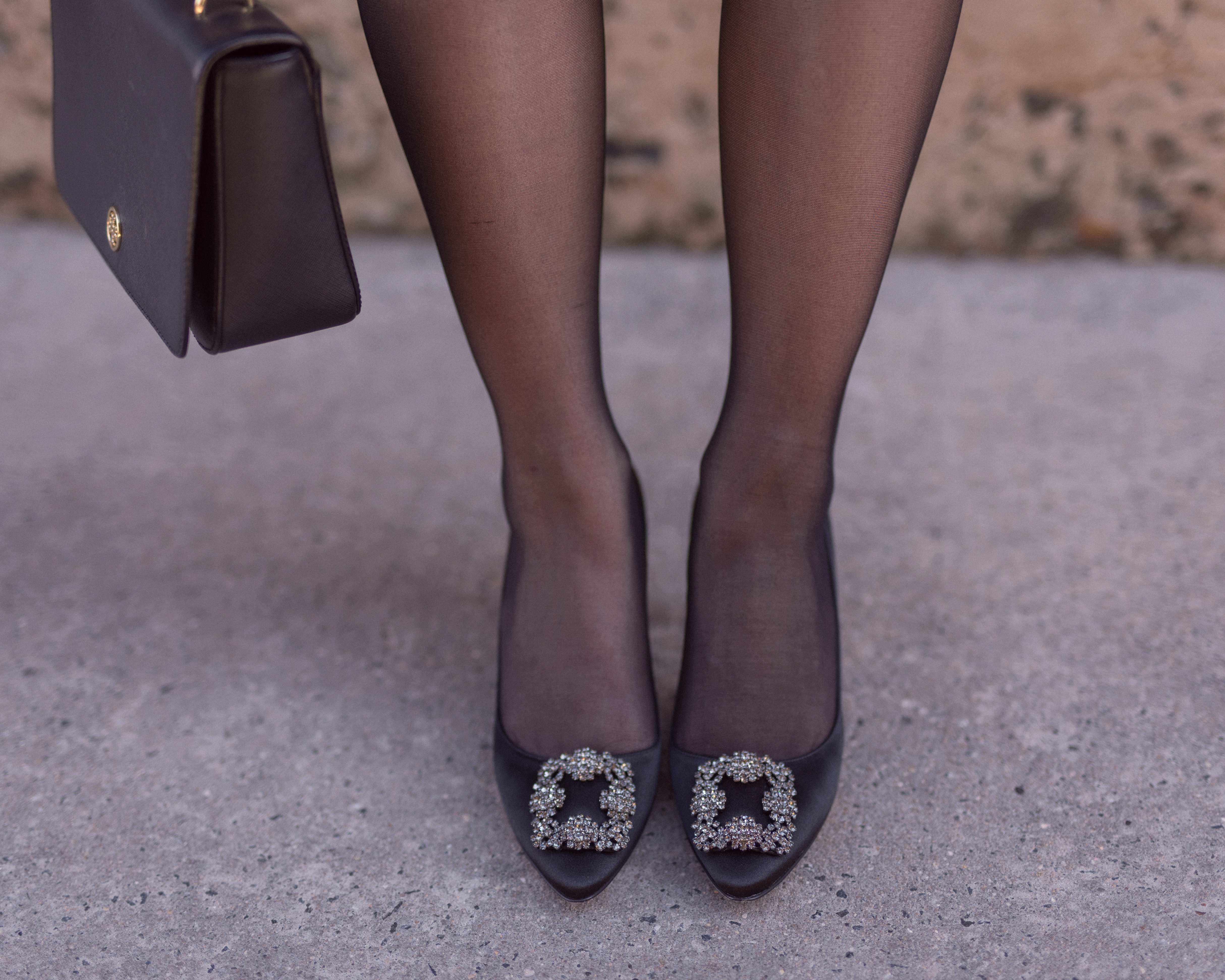 Sadly both my dress and coat are out of stock, but I found a very similar and stunning option, here. My black pumps were a 30th birthday gift from Justin. I love the petite heel and have found them to be incredibly comfortable. I'll continue to share sales finds via Instagram stories, so be sure to follow along there if not already. Also, I'm pulling inspiration for our patio now. Stay tuned for that post soon! 🙂
Best,
Taylor-Rae