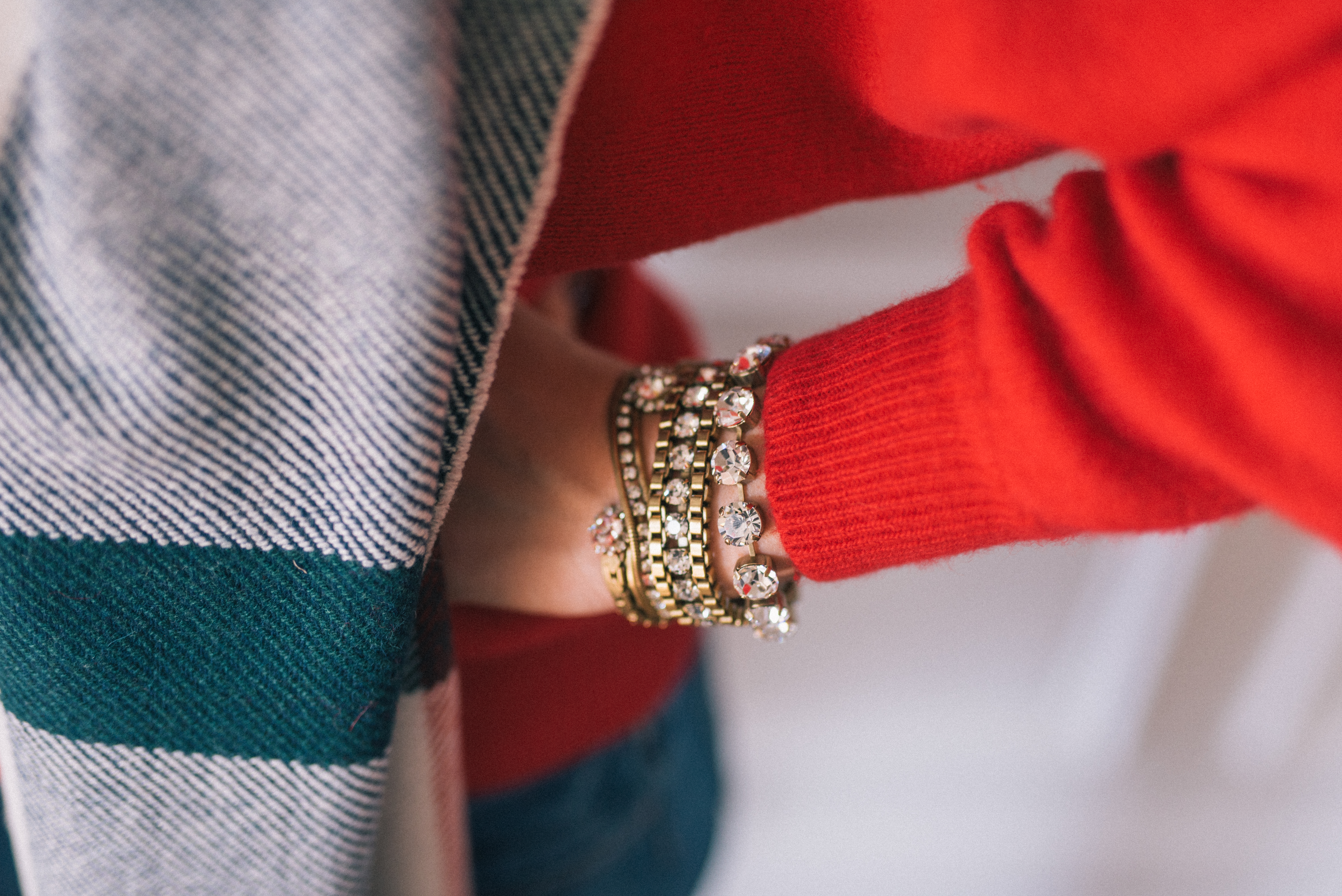 Outfit details:
Top: J.Crew | Jeans: Shopbop | Scarf: J.Crew (old, similar here and here) | Bracelets: c/o Loren Hope | Earrings: c/o Loren Hope | Lips: Charlotte Tilbury | Shoes: J.Crew
With Christmas around the corner, now is the time to scoop up something for that special someone on your list. If there's one gift to give that will have them swooning as if you put months into planning, it's jewelry! From dainty necklaces to statement bracelets, jewelry is a sincere way to show the ones you love that you put thought into selecting a piece they will cherish for years to come. And, might I suggest you consider Loren Hope?!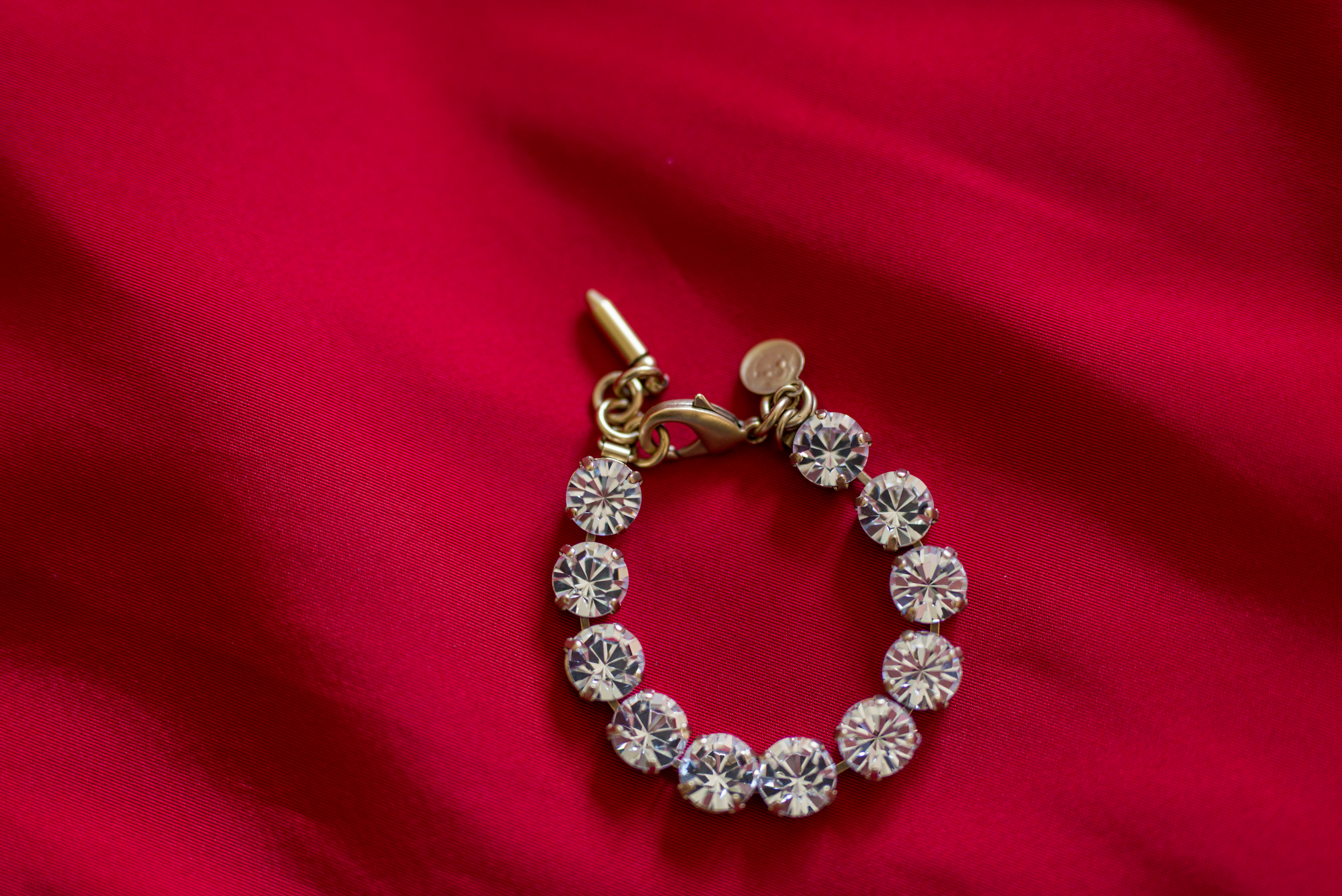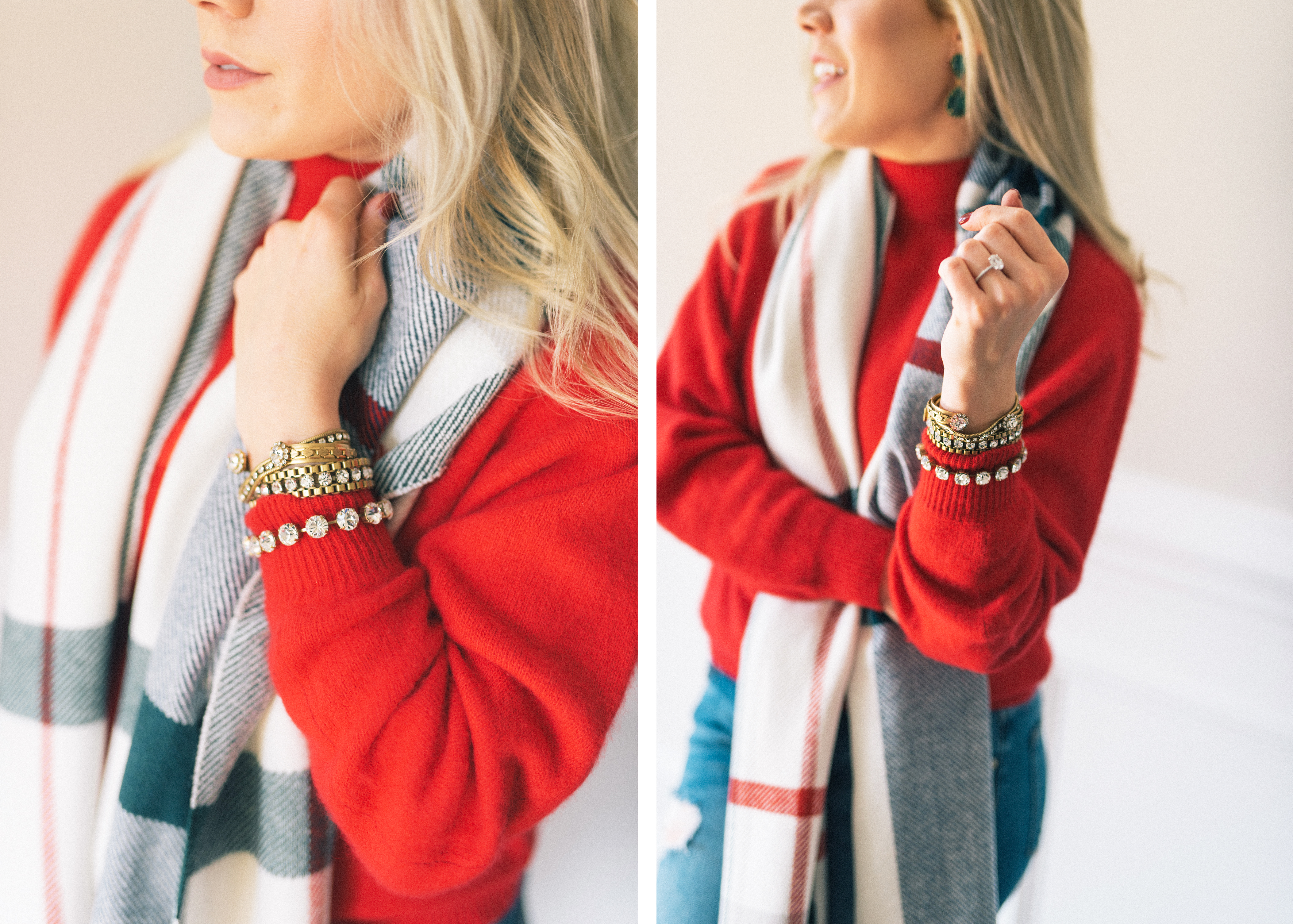 That's right! March your booties over to Loren Hope for an assortment of fun, luxury costume jewels. This family-owned, Rhode Island based brand makes all their pieces right here in the USA. One of the many reasons why I love Loren Hope so much. Every year they create seasonal collections of heirloom quality pieces that are crafted in small batches. Personally, I think this touch of exclusivity makes it that much more special.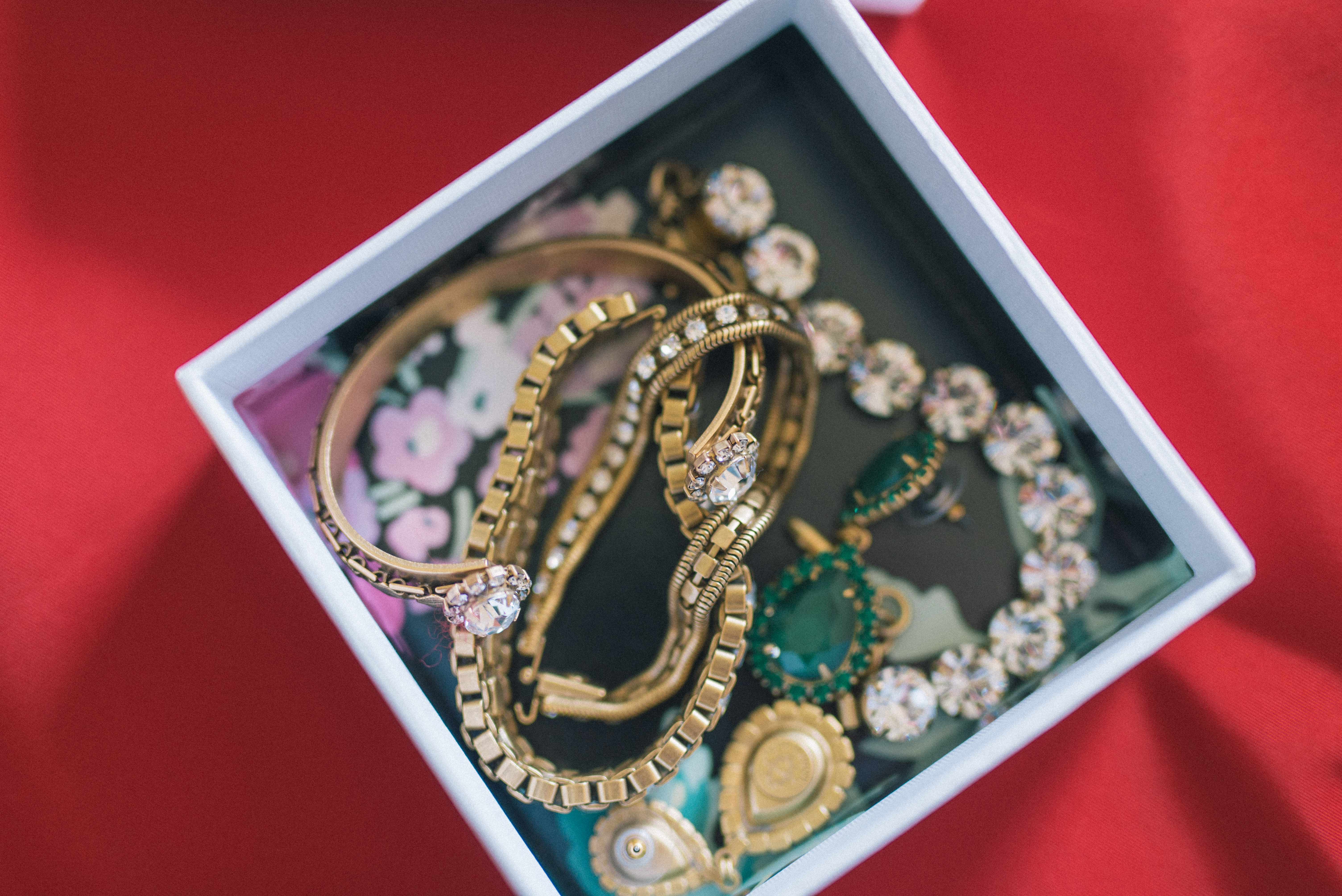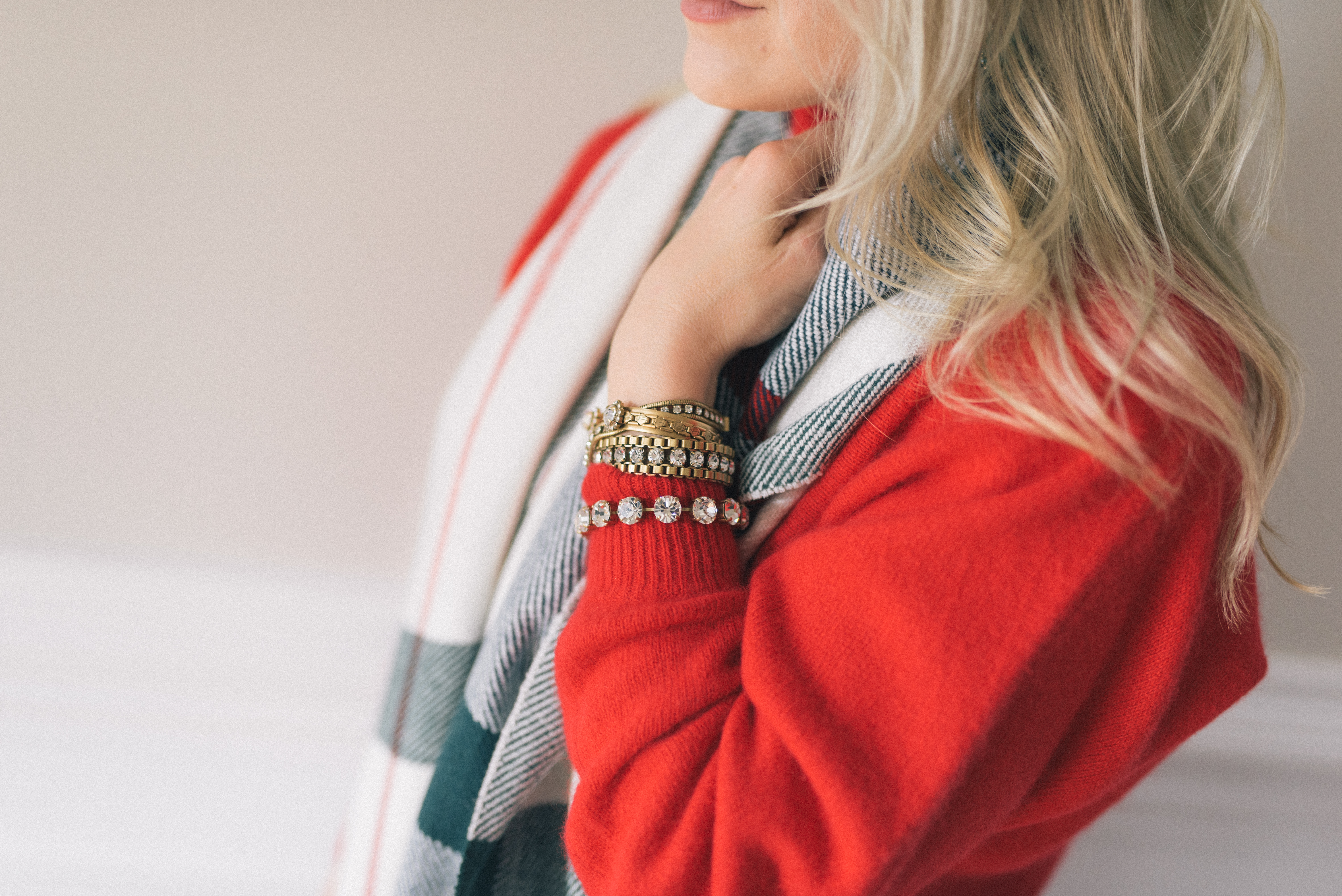 Here I'm wearing a mix of a few pieces from Loren Hopes collection – the Abba earrings in emerald and the Gold Rush Stack bracelets. The bracelets can also be purchased individually, and are included here: Arista bracelet (in crystal), Clara Mini bracelet, Marley Cuff, and the Carly bracelet.The bold jewel tones against the festive reds and greens really got me excited for all to come this season. With the Gold Rush stack, you can wear all four bracelets together or separate. Both ways look so glamorous and refined, which is how I like my jewelry.
Luckily, I am gifting a pair of Abba earrings to one lucky reader. Head over to my Instagram for details on how to enter. Best of luck!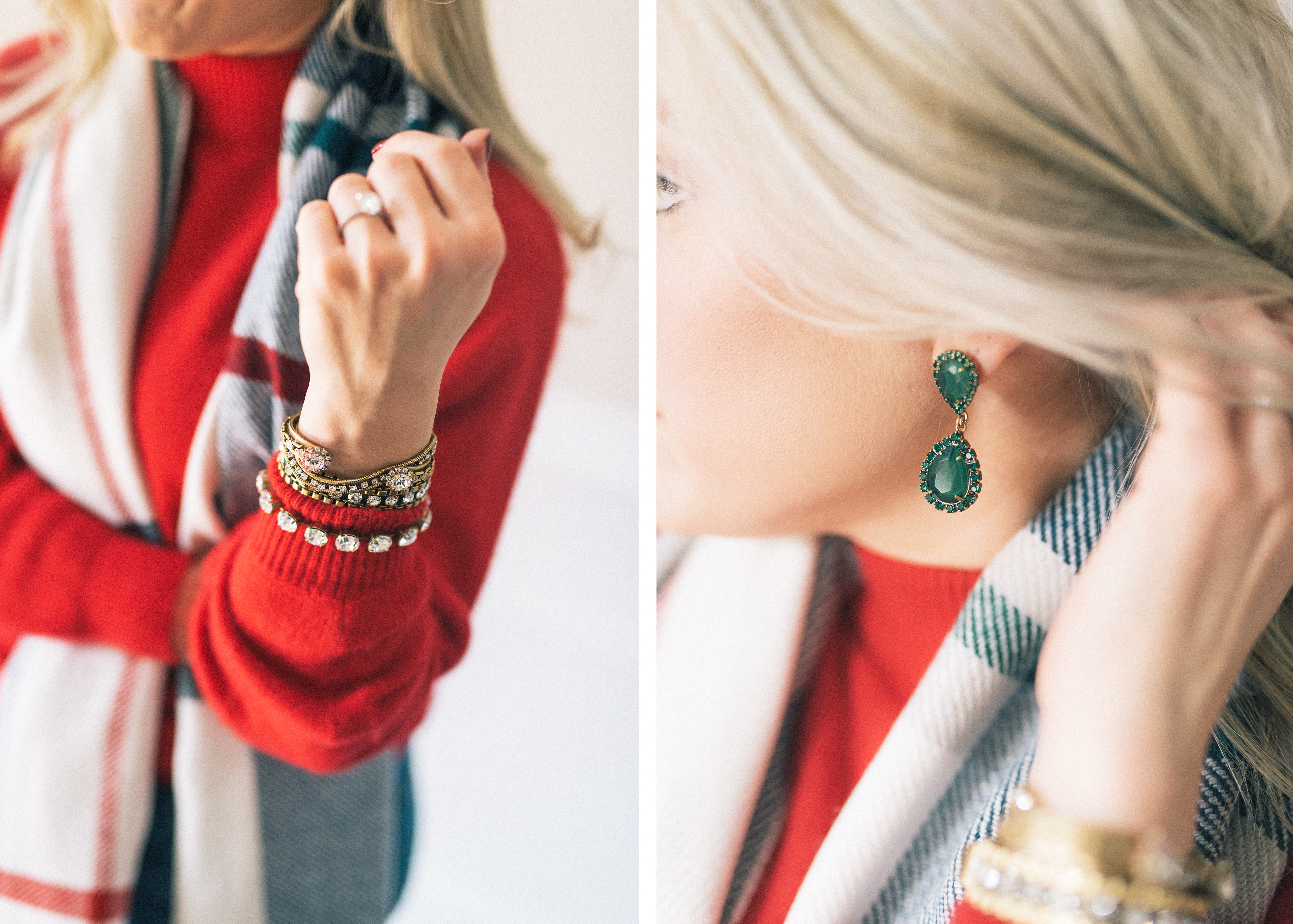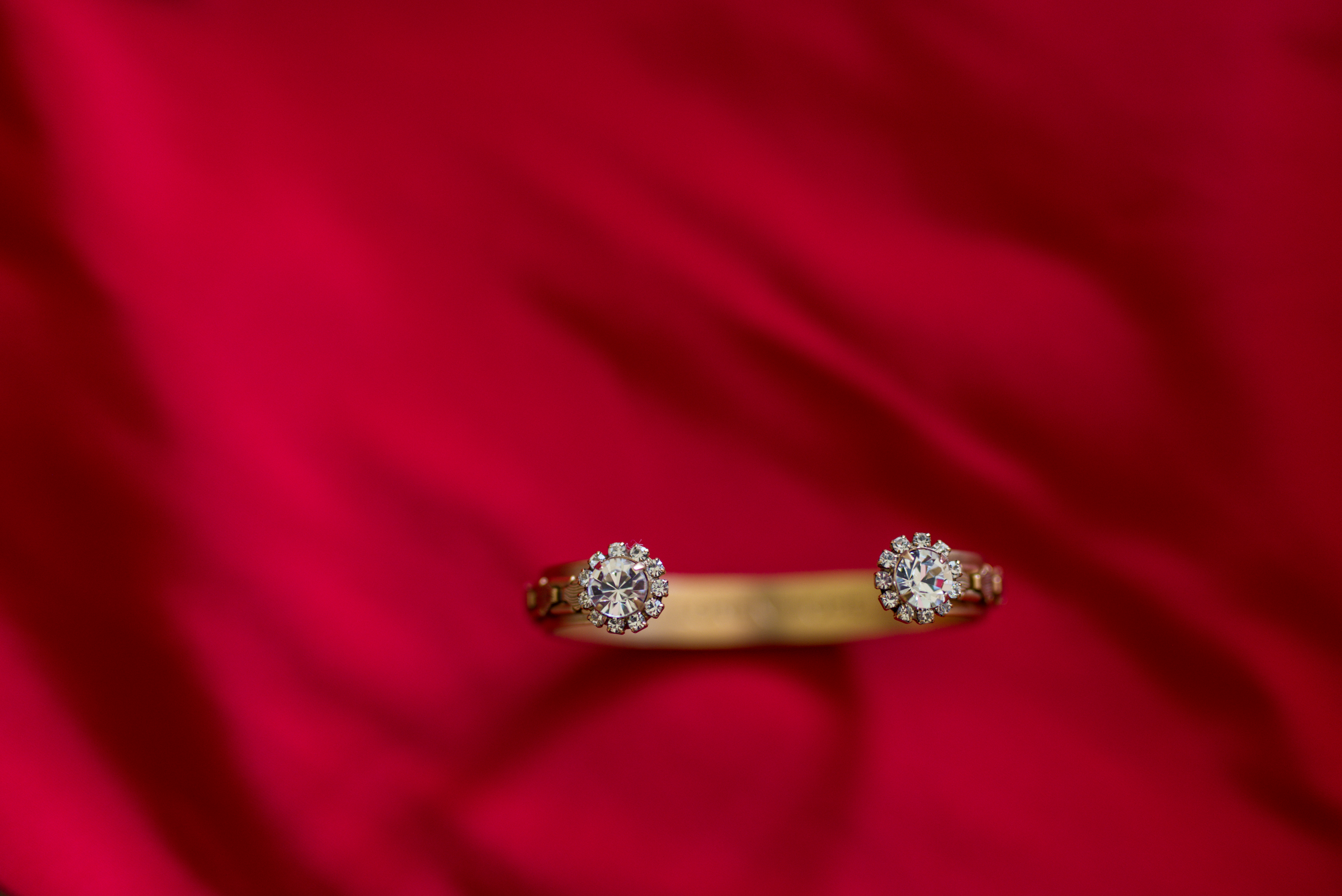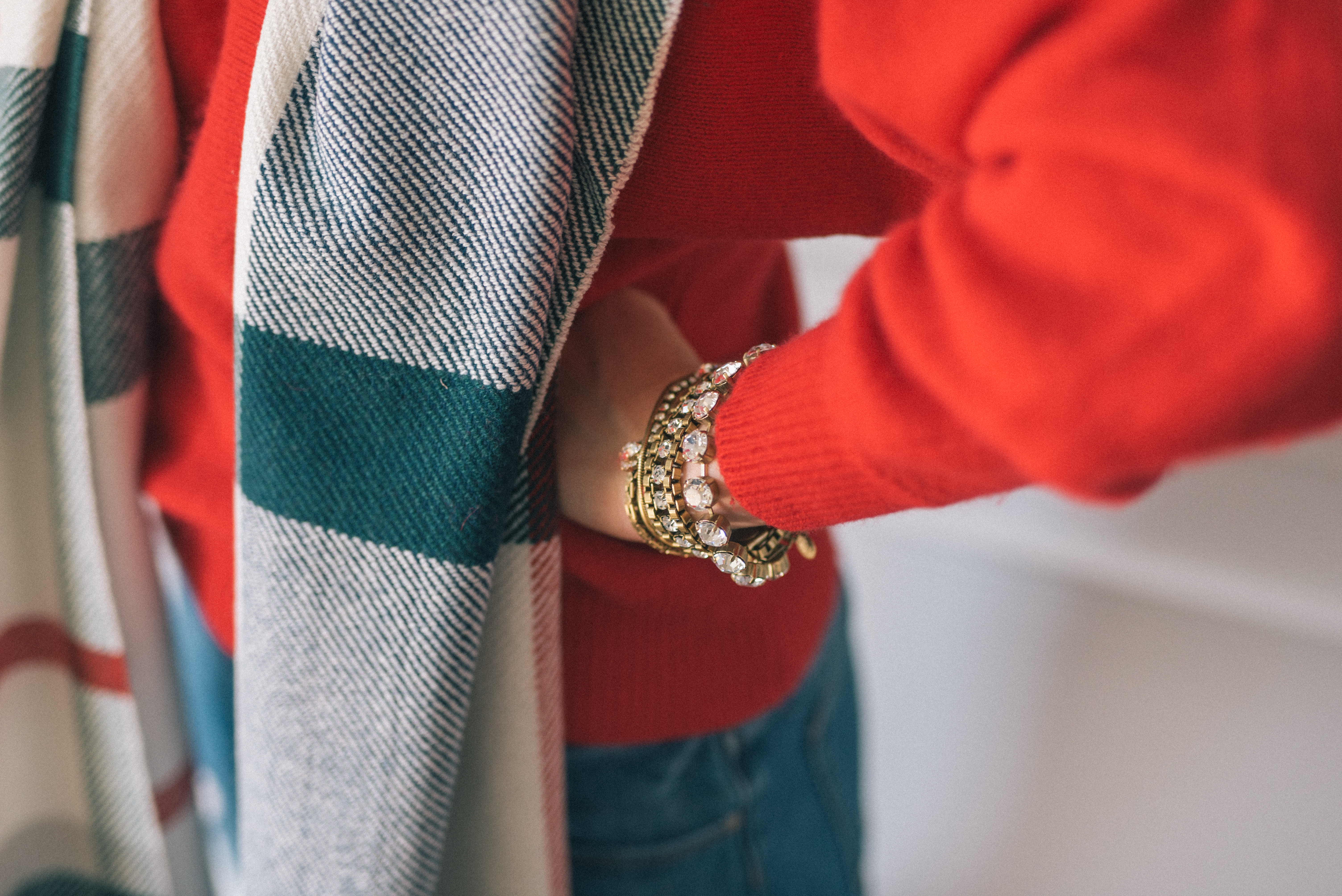 Are you are fan of Loren Hope? Please let me know in the comments below which pieces you own, or those on your wish-list this season!
xx,
Taylor-Rae
– CLICK IMAGE BELOW FOR DETAILS –