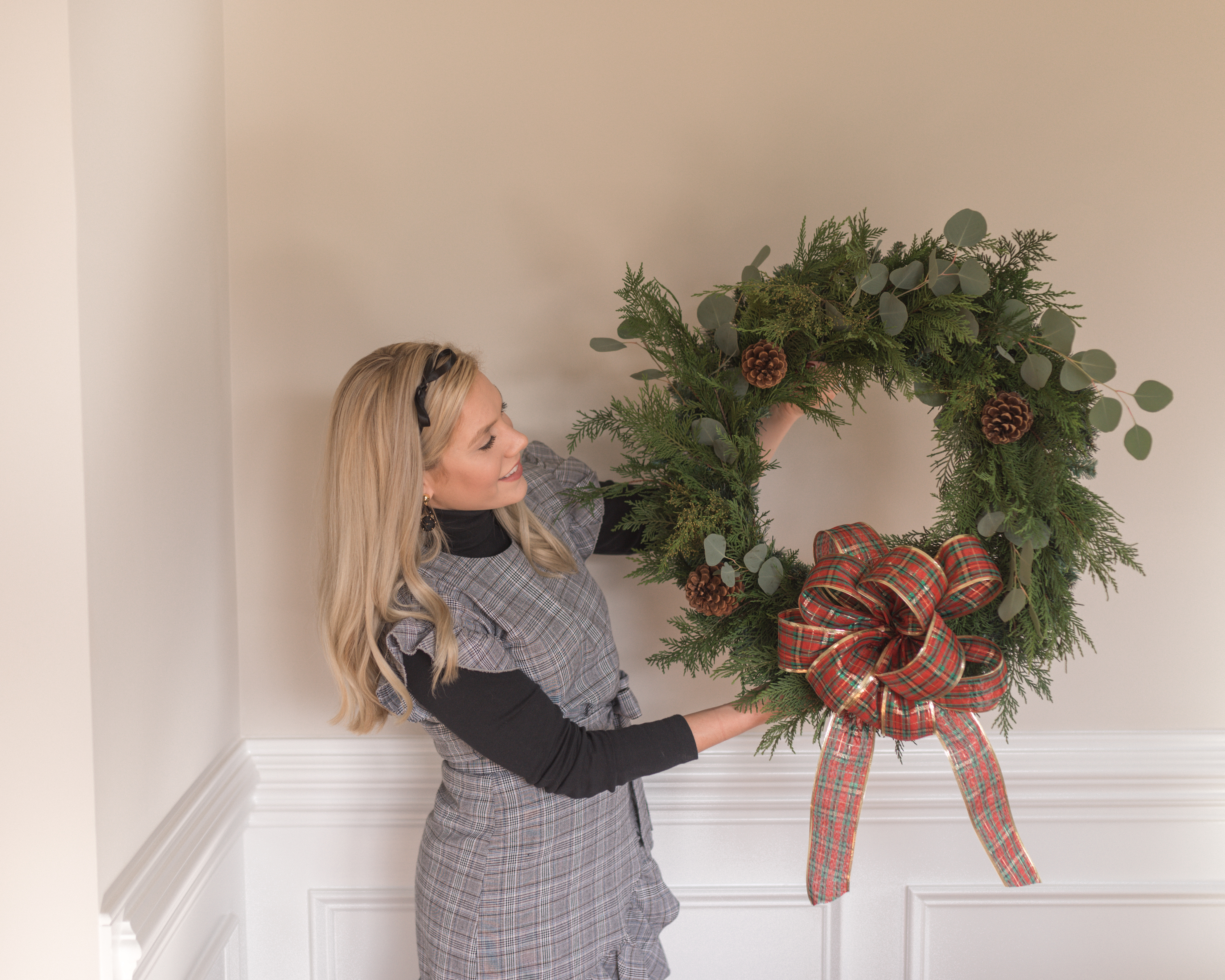 Product Details:
Shop Tahlula Dress | Cashmere Turtleneck (on sale) | Tory Burch Shoes (pink version, heel version) | Hue Hosiery | BaubleBar Earrings (old, similar here, here and here) | Amazon Artificial Wreath | Amazon Plaid Ribbon | Gold Handle Scissors
Everyone has an old artificial wreath out in the garage of attic. If not, you can purchase just about anywhere. In today's post I'm sharing an inexpensive fast way to transform an artificial wreath into a lush beautiful Christmas wreath using real greenery. Below are step-by-step instructions that you can do yourself, quickly, to spruce up your home for the holidays. These don't last too long, so if you're making them to use as Christmas decor, wait until about 1-2 weeks before Christmas to make and hang them. This same tutorial can be used to make garland, arrangements or wraps for glass vases on tablescapes. Let know if this was helpful, and Merry Christmas.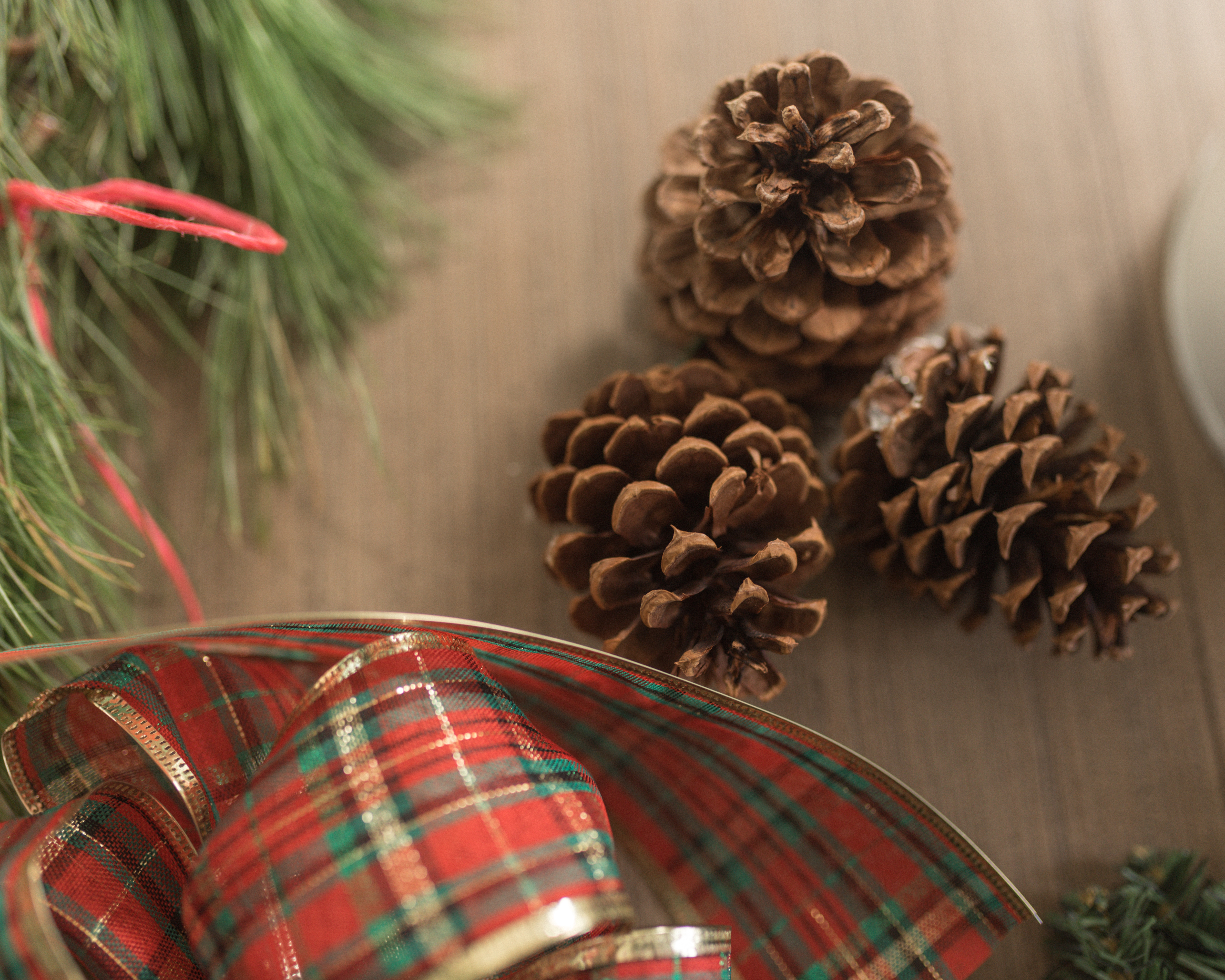 Supplies Needed
Artificial wreath

(the wreath base)

Fresh greenery

Cedar varieties

Pine varieties

Cyprus

Holly

Fir

Magnolia

Eucalyptus
---

Instructions
Step 1:
Consider the size wreath you wish to make. Choose an artificial wreath that same size or within 6-inches in diameter of the desired size. Knowing this will help you determine how much real greenery you need to collect.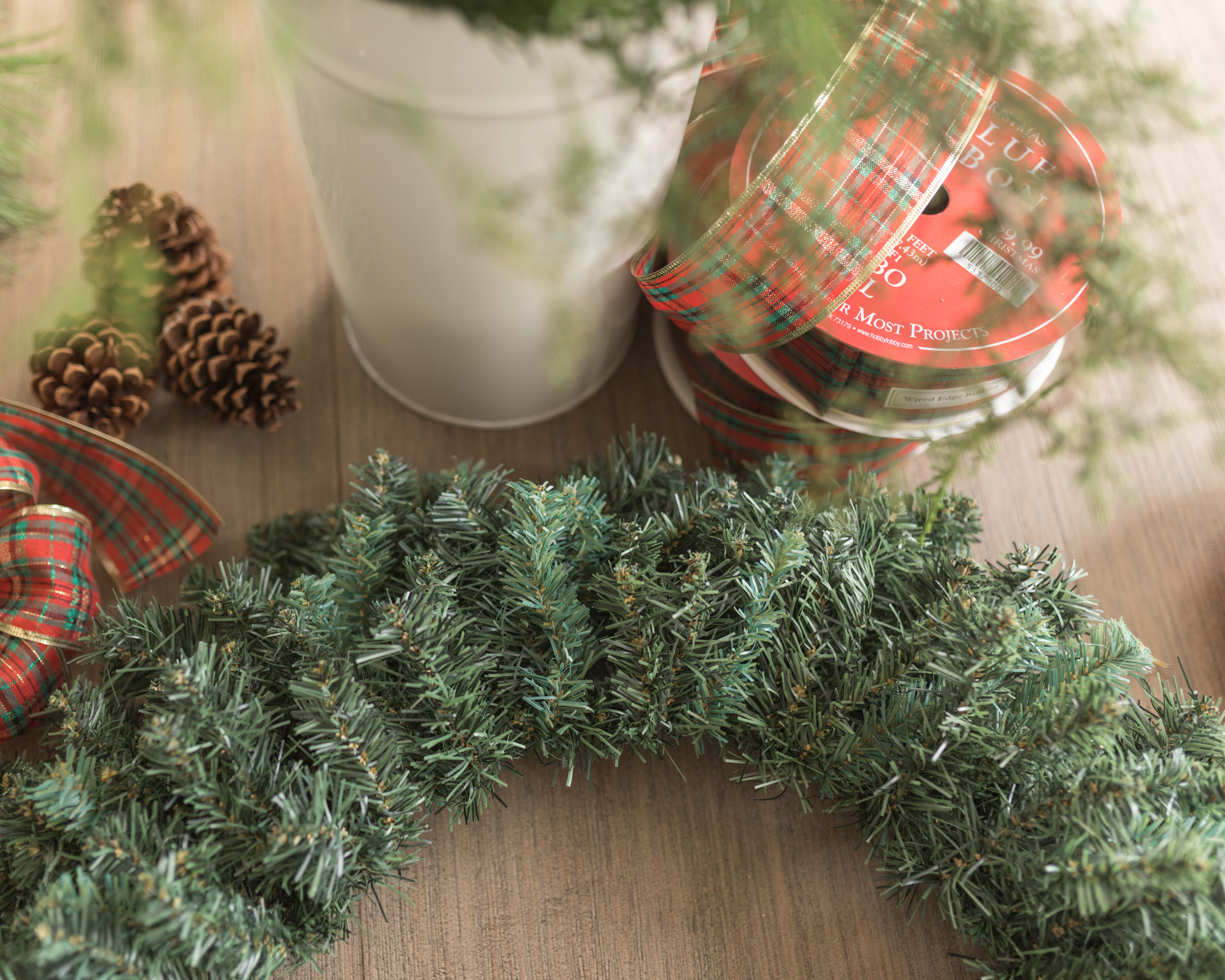 Step 2:
Collect your desired greens. These can be found alongside of the road, at local parks or the nearest Christmas tree lot. Often times, tree lots will gladly give branches that have been cut off sold trees. Your wreath can be all one variety, or a mix of different types of greens for lots of texture.*The fatter the bunches, the fuller your wreath will be. The longer you leave the stems, the bigger your wreath will be in dimension. So decided beforehand what you want your finished wreath to look like.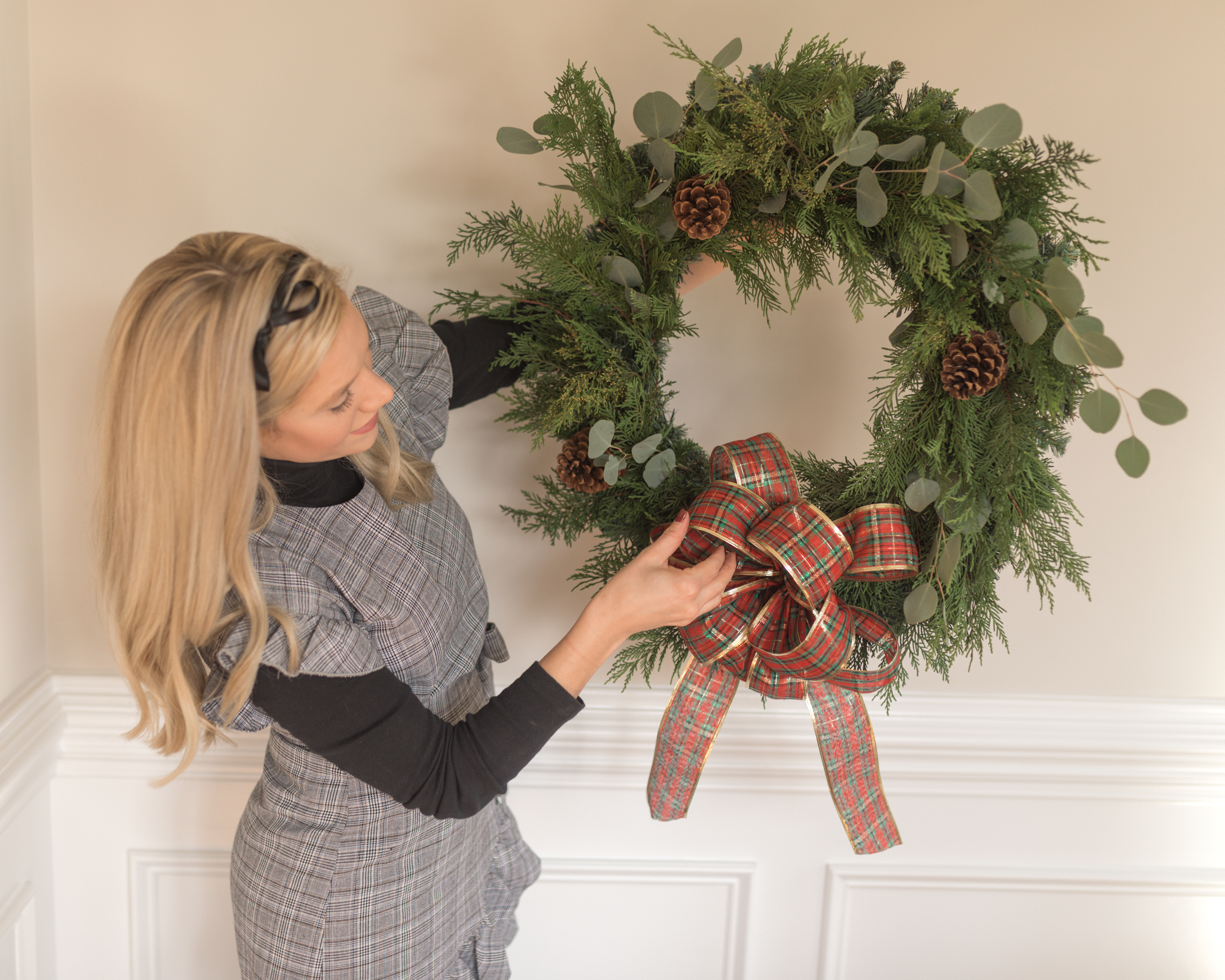 Step 3:
Taking the most stiff or largest stock of greenery, create the wreaths foundation. Florists call this the "anchor" greenery. You'll want to remove any  leaves from the bottom 3 inches of the stems.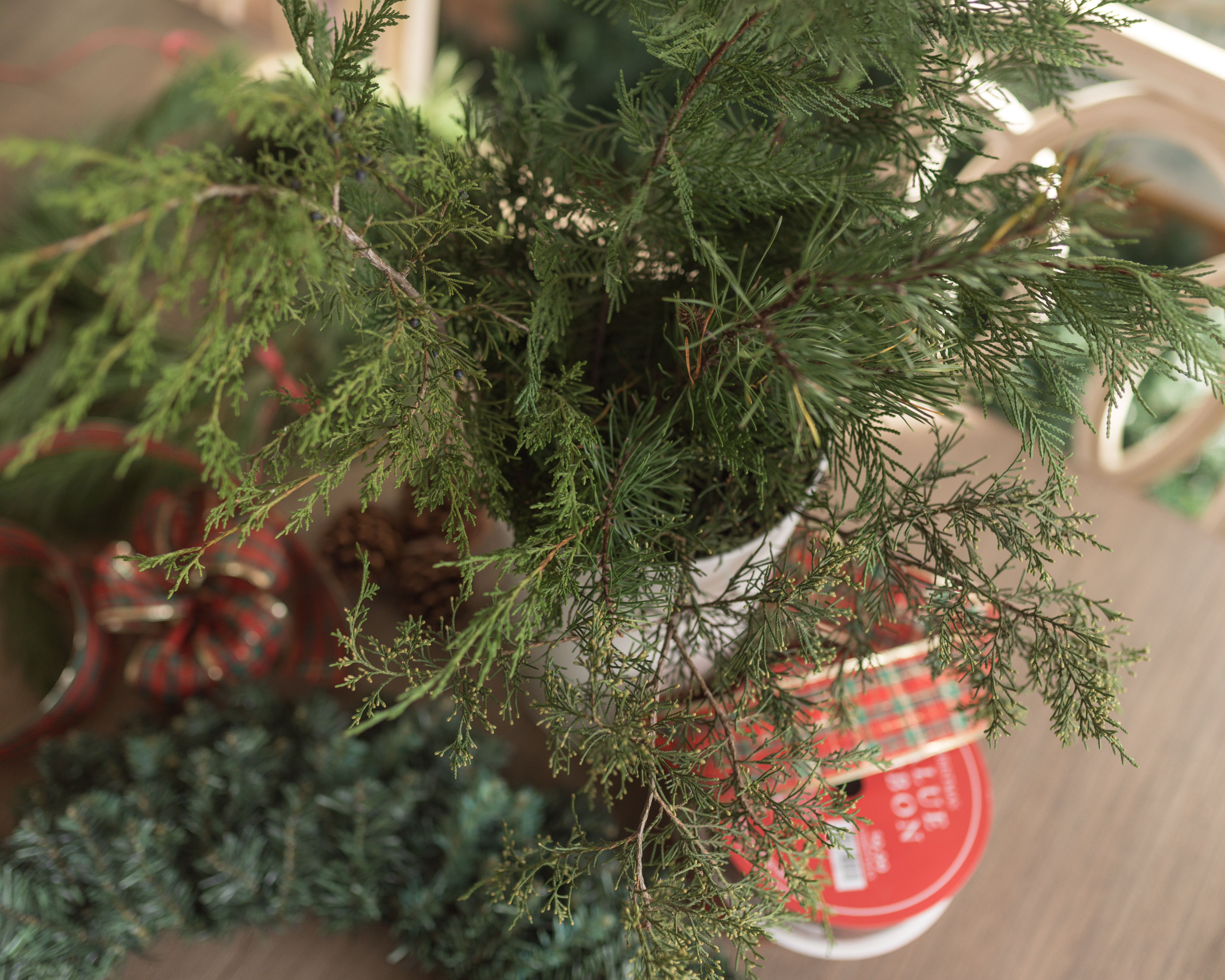 Step 4:
Attach the live branches to the artificial form by wrapping an artificial strand tightly around the real stem.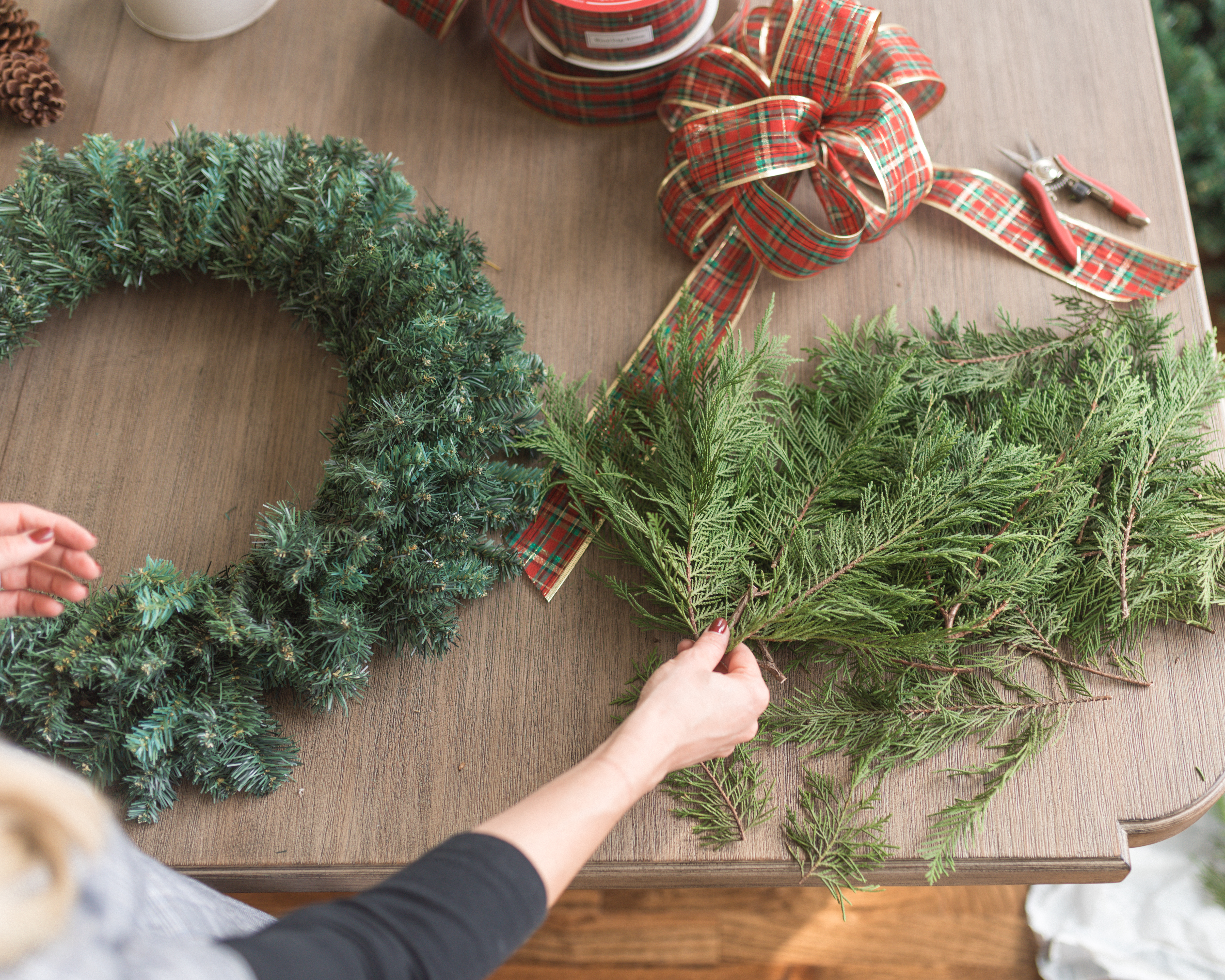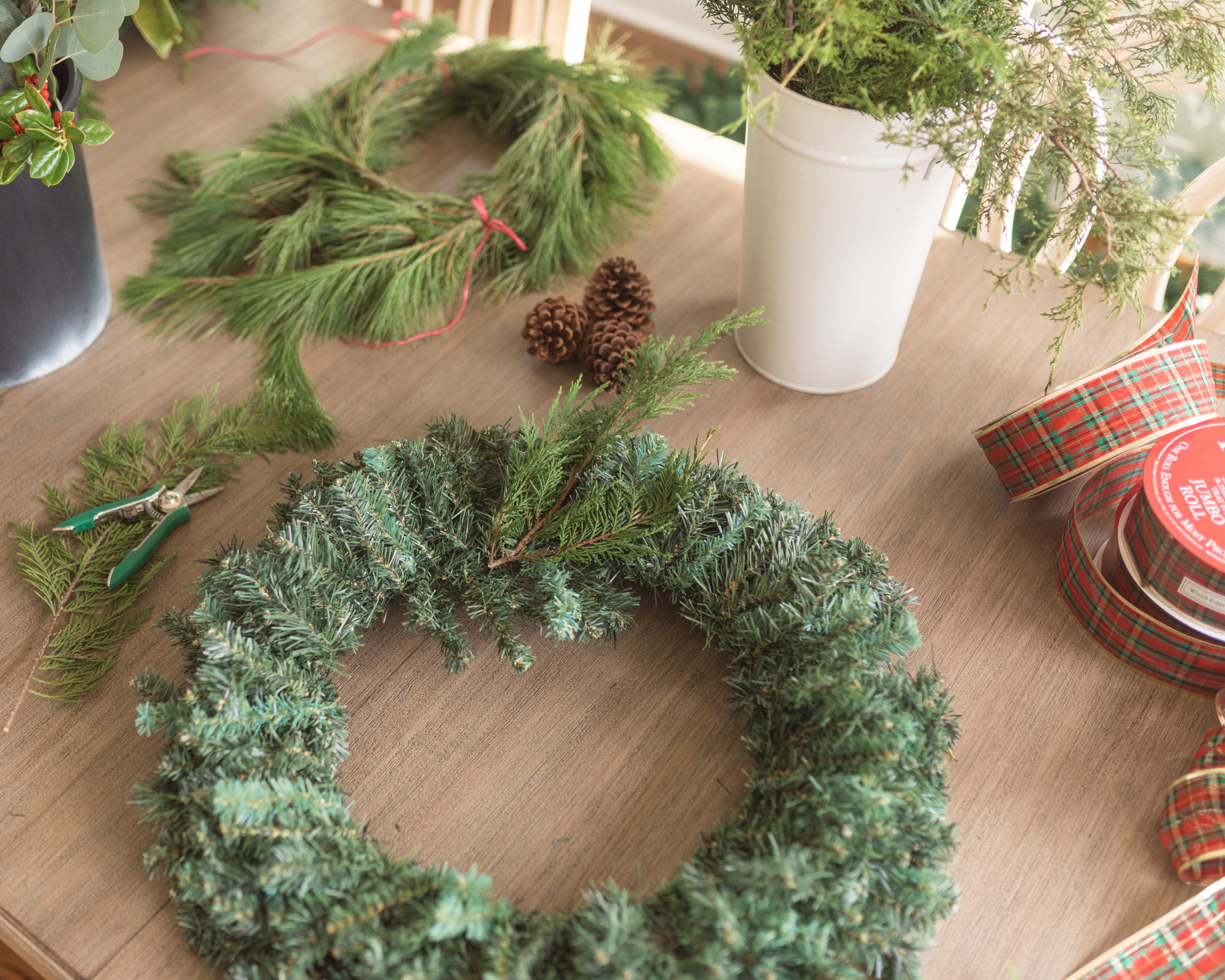 Repeat this at the mid-way point of the newly added strand. This helps to secure it in place.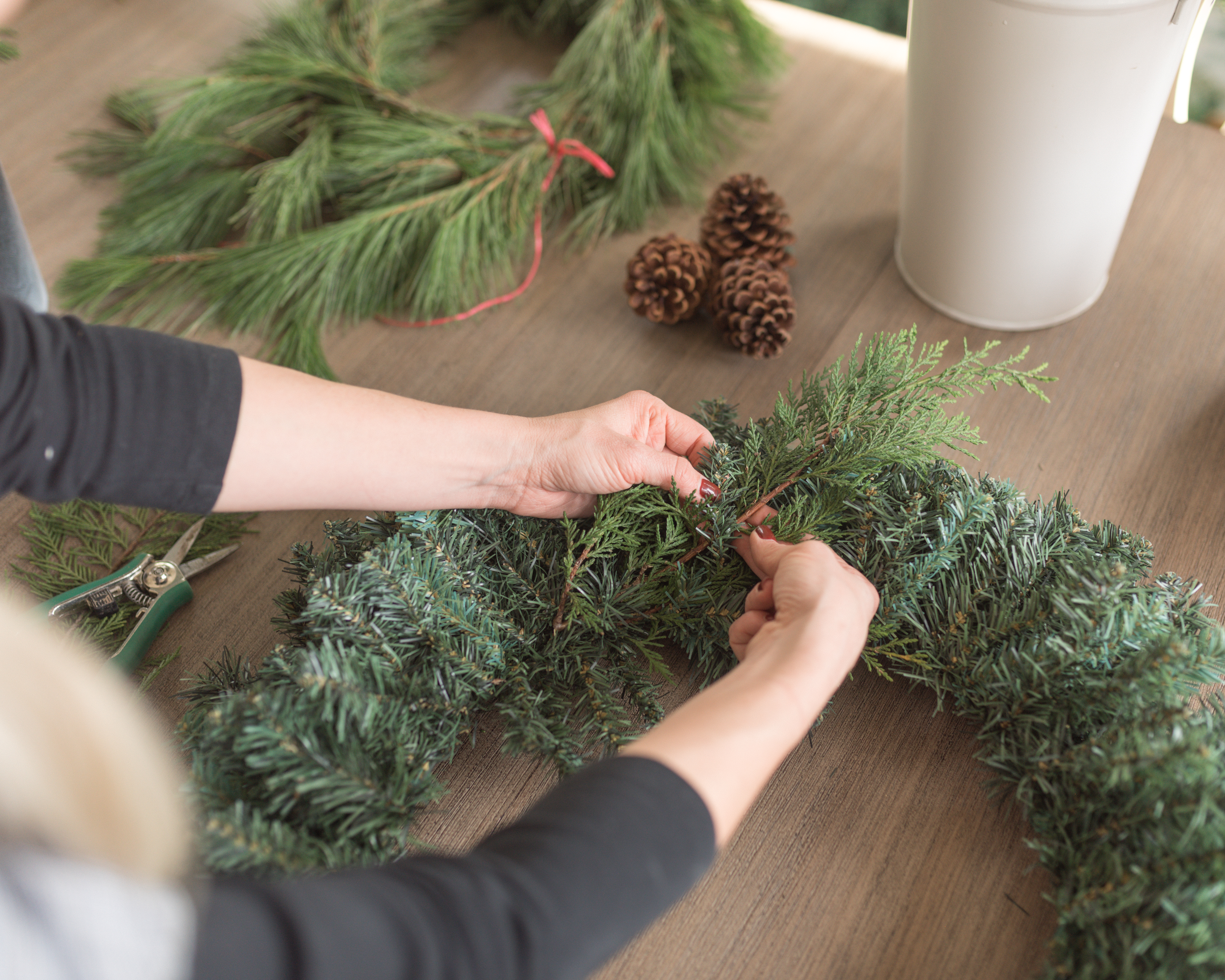 Continue doing this in a clockwise direction, overlapping the top of the new branch over the stems of the previous.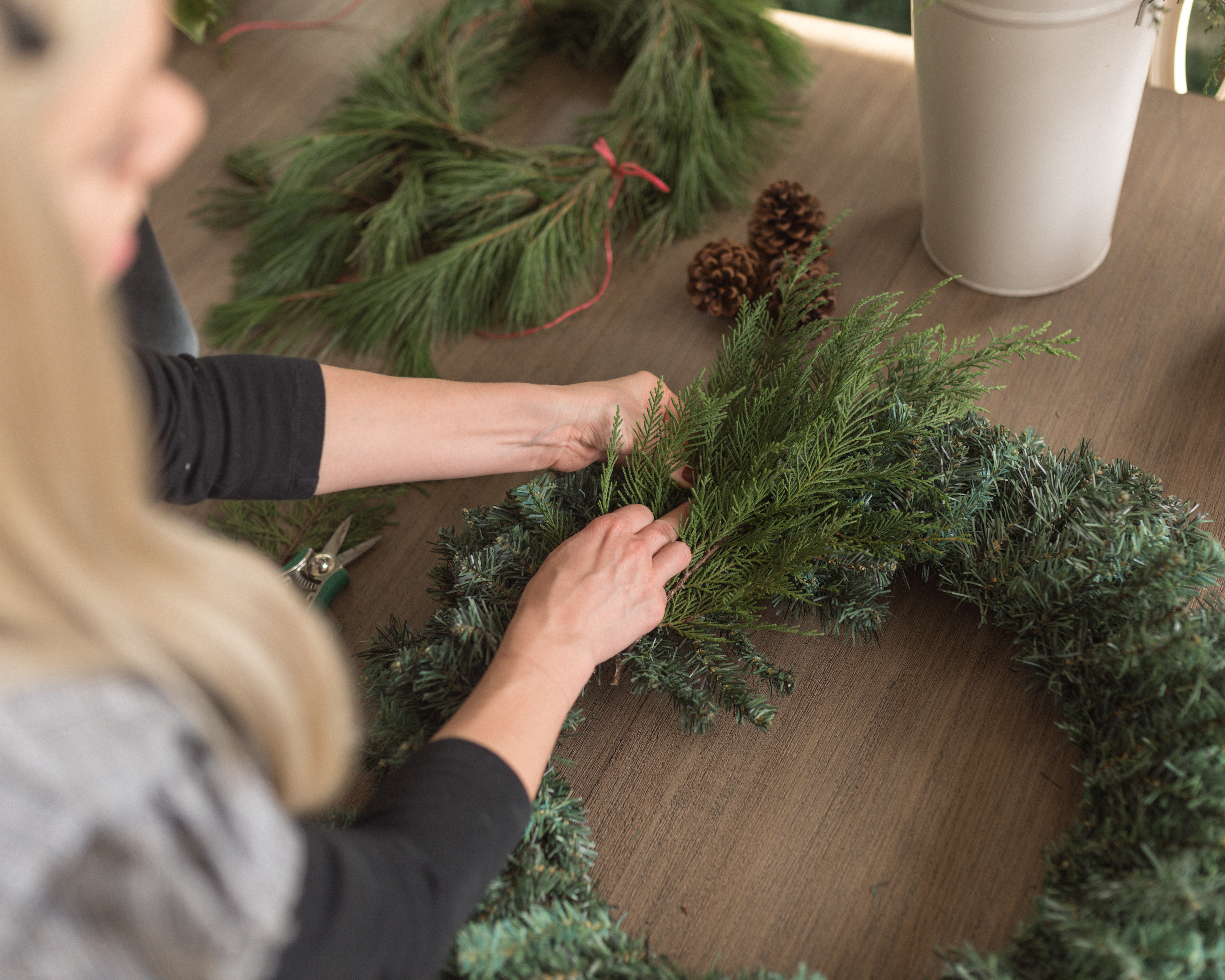 Hold the wreath vertically every five or so pieces to ensure the newly added branches are secure. If any pieces fall forward you can secure them  using green floral wire.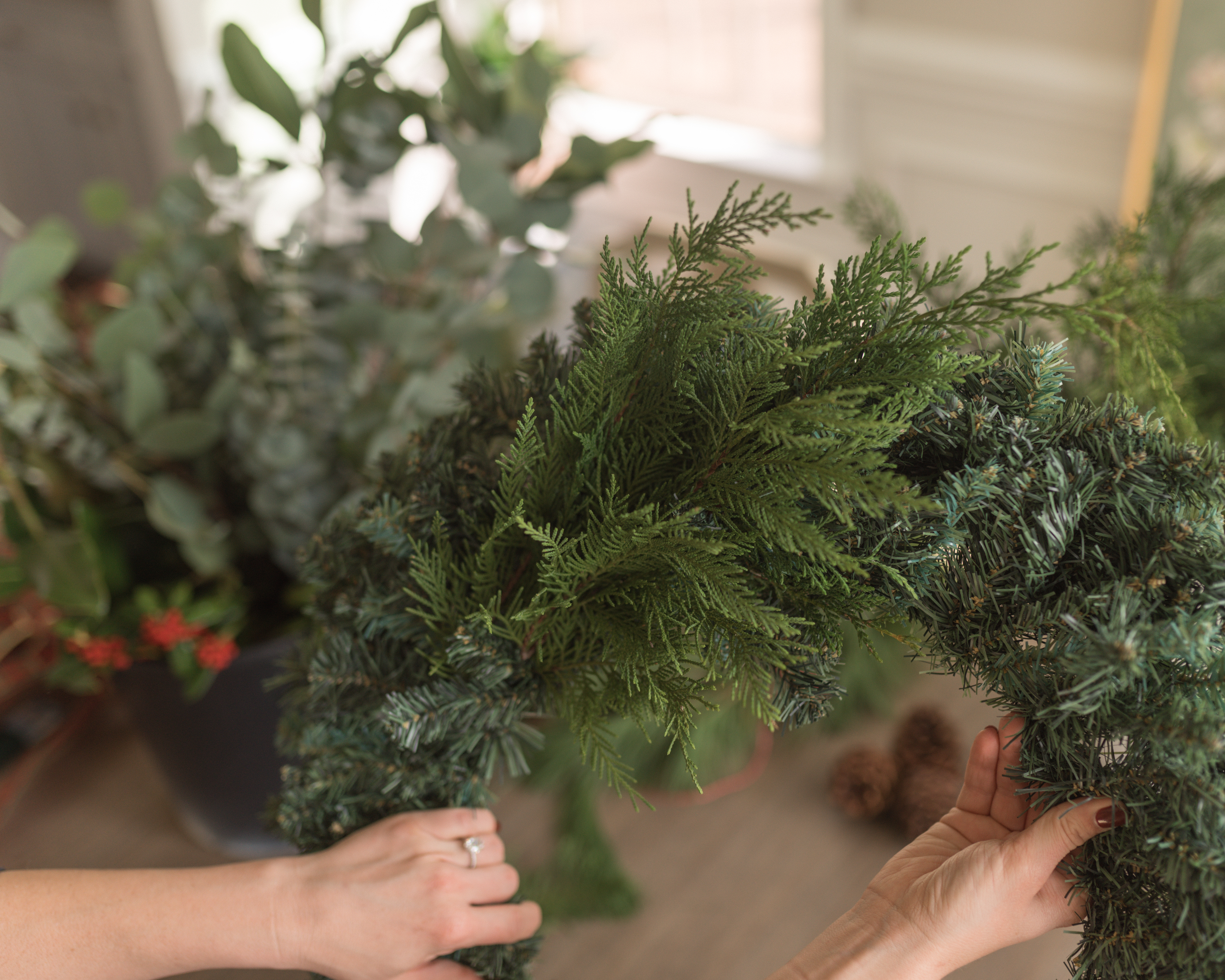 Continue to work your way around the wreath until little, if any, of the artificial pieces is visible.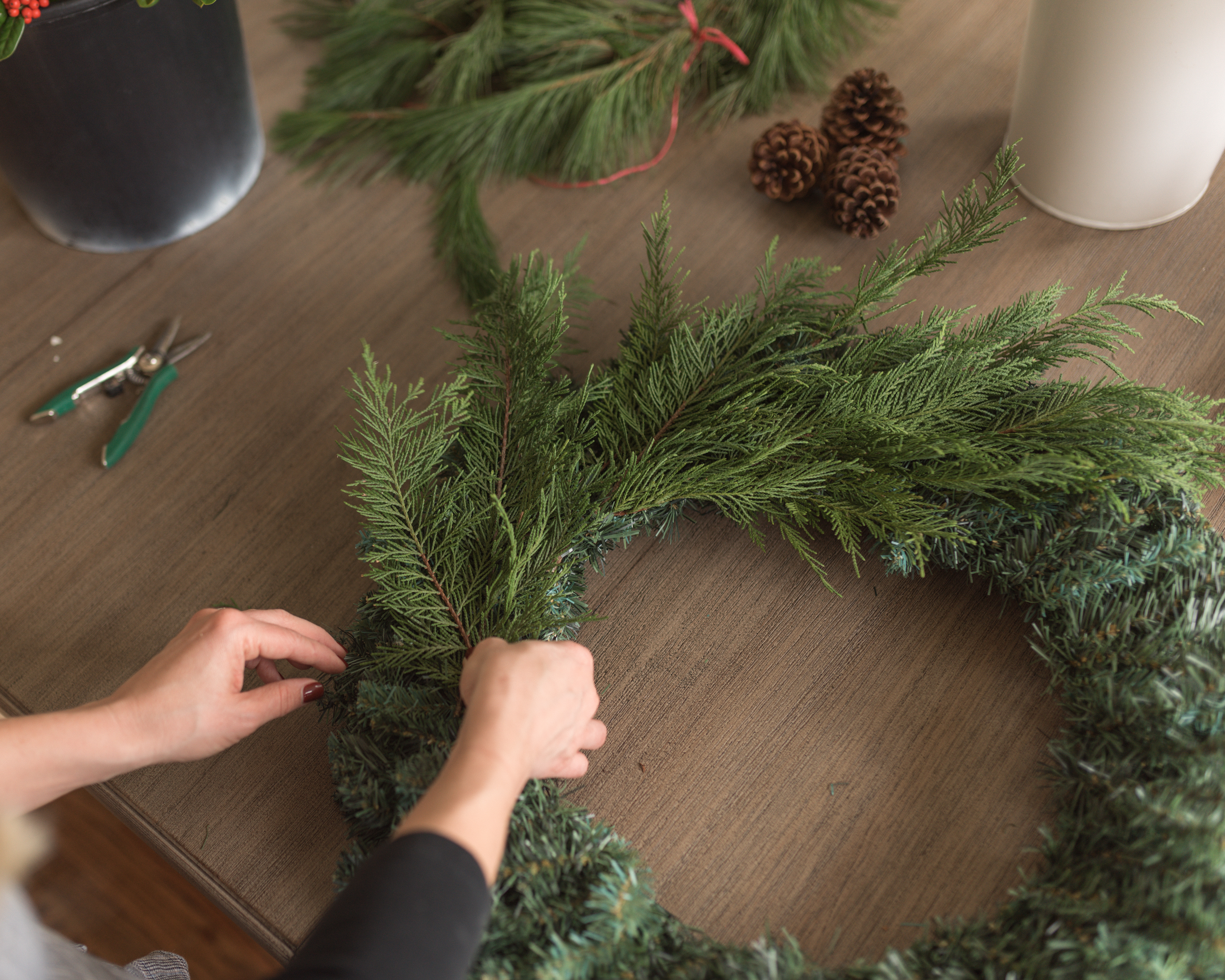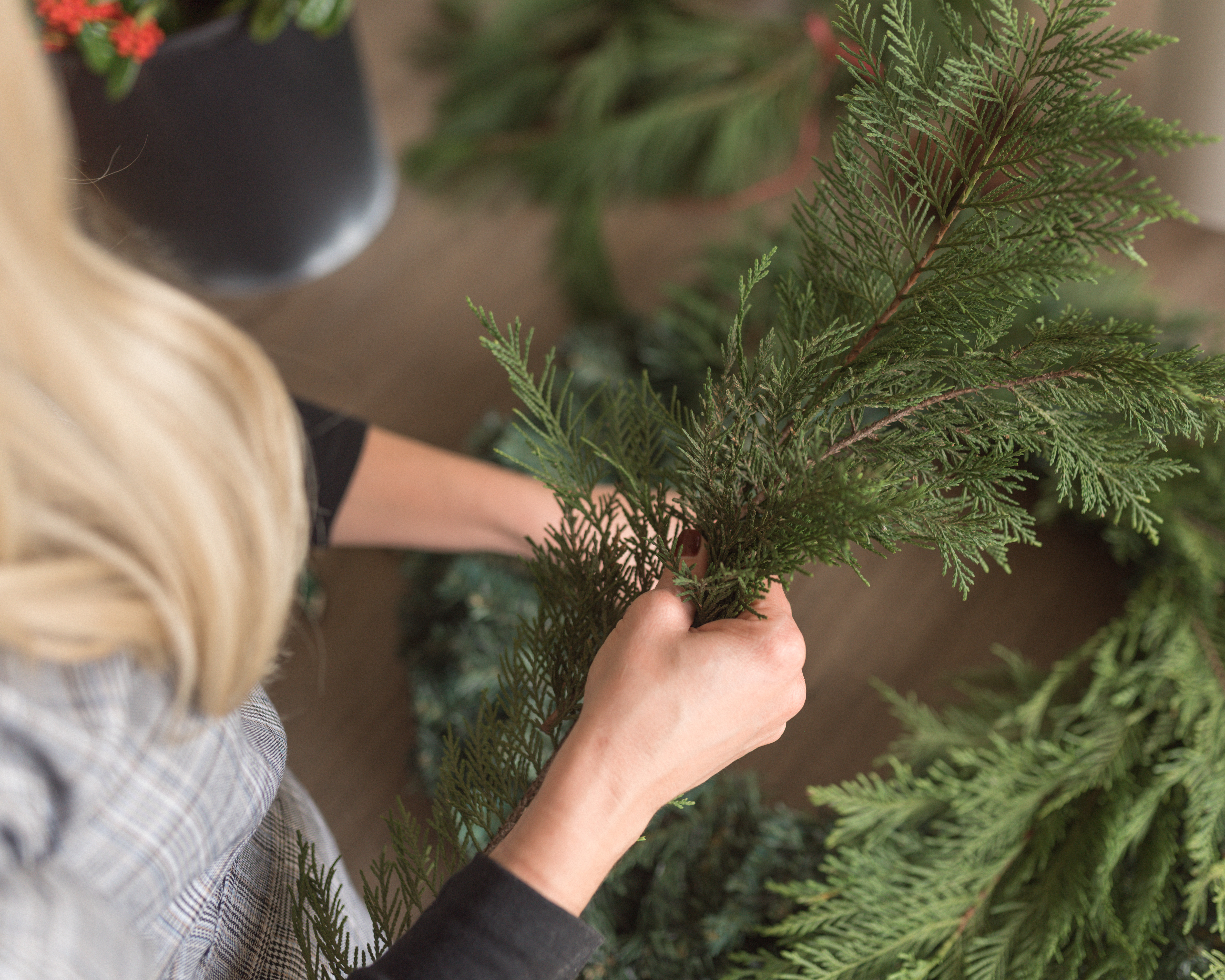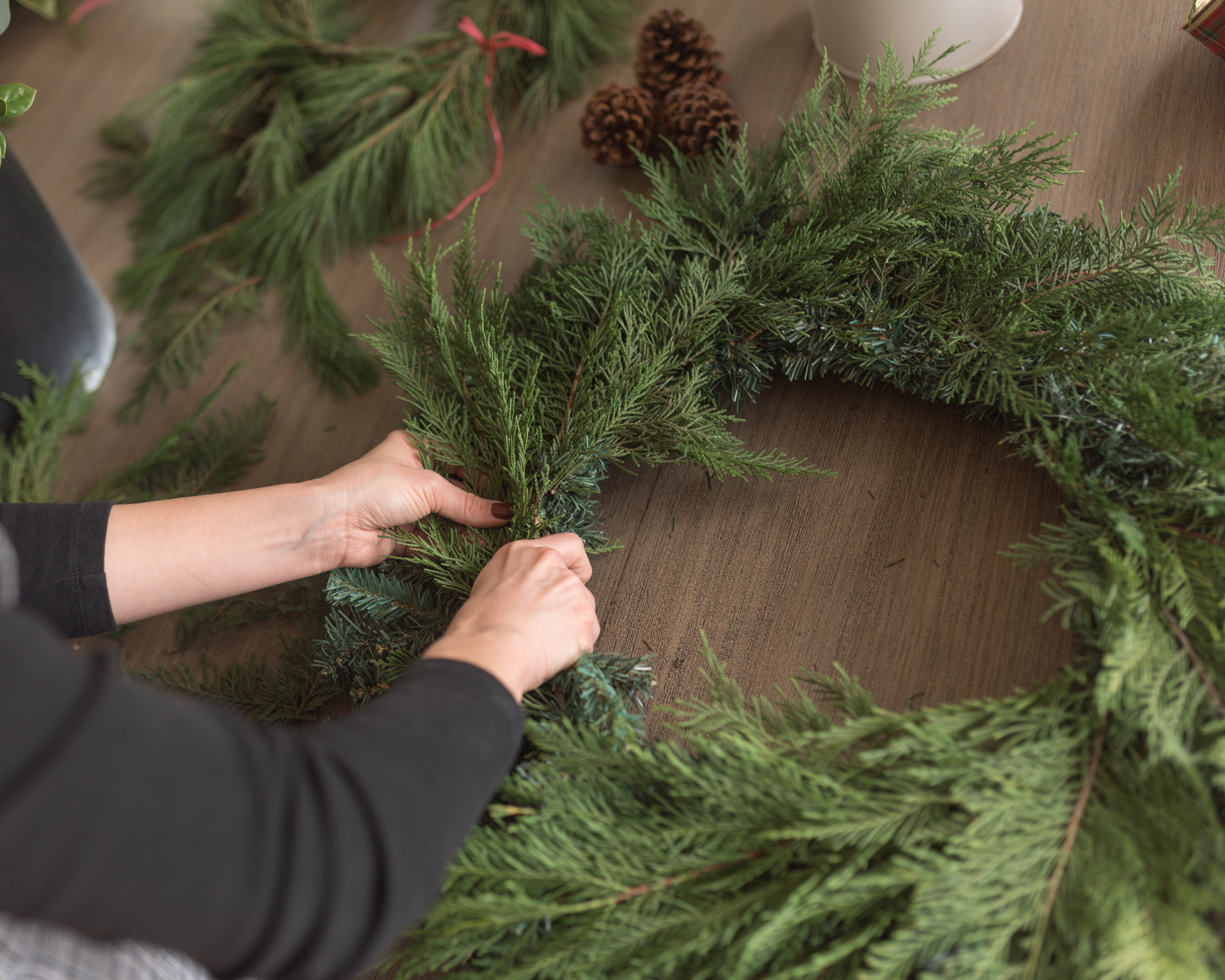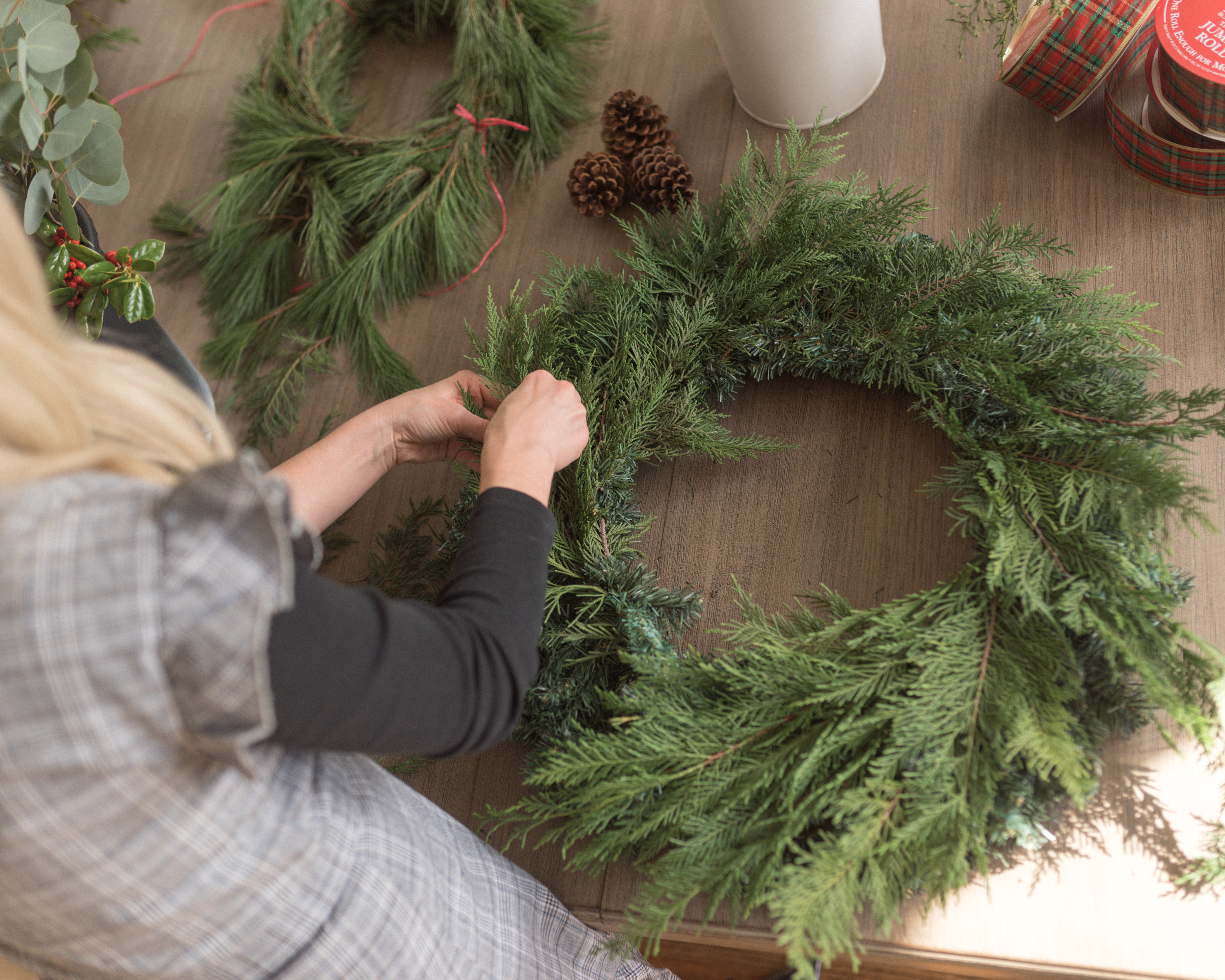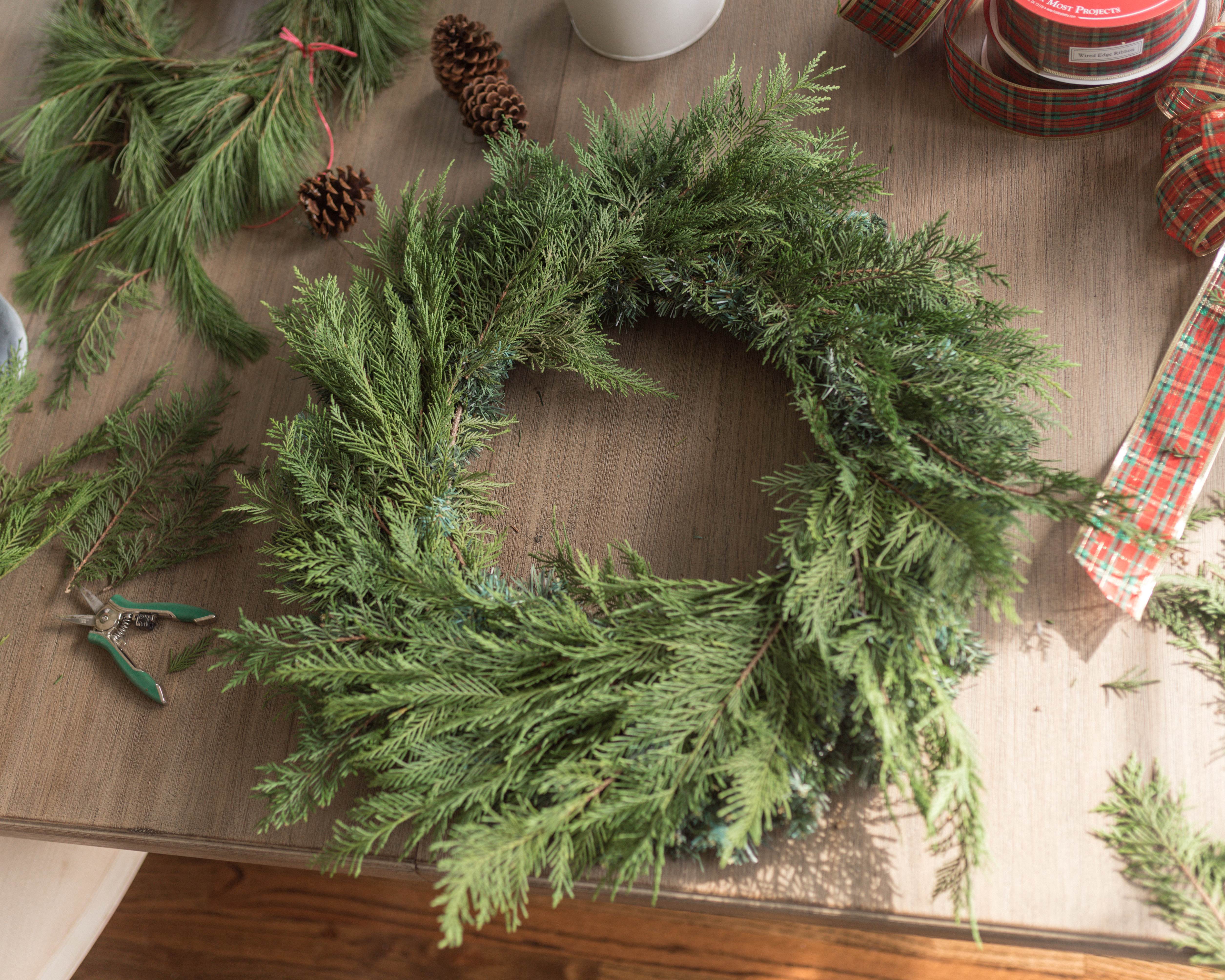 Step 5:
After you've completed the base, switch to a different type of greenery. Add these pieces on-top of the base layer previously added. Alternate varieties (pine, cypress, cedar, etc.) every few inches. This is what creates texture and dimension.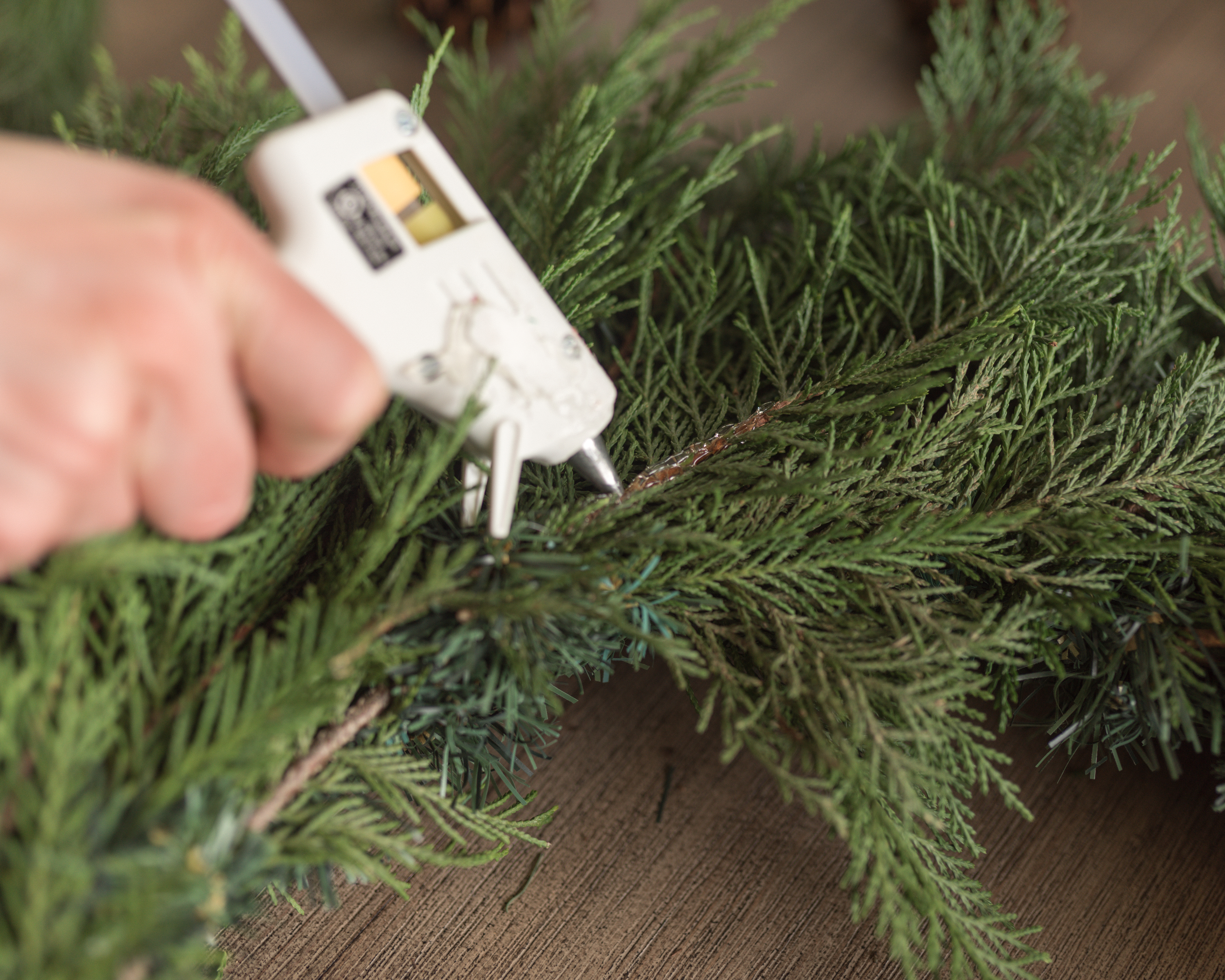 Use a hot glue gun to cover open areas or pieces of the artificial wreath.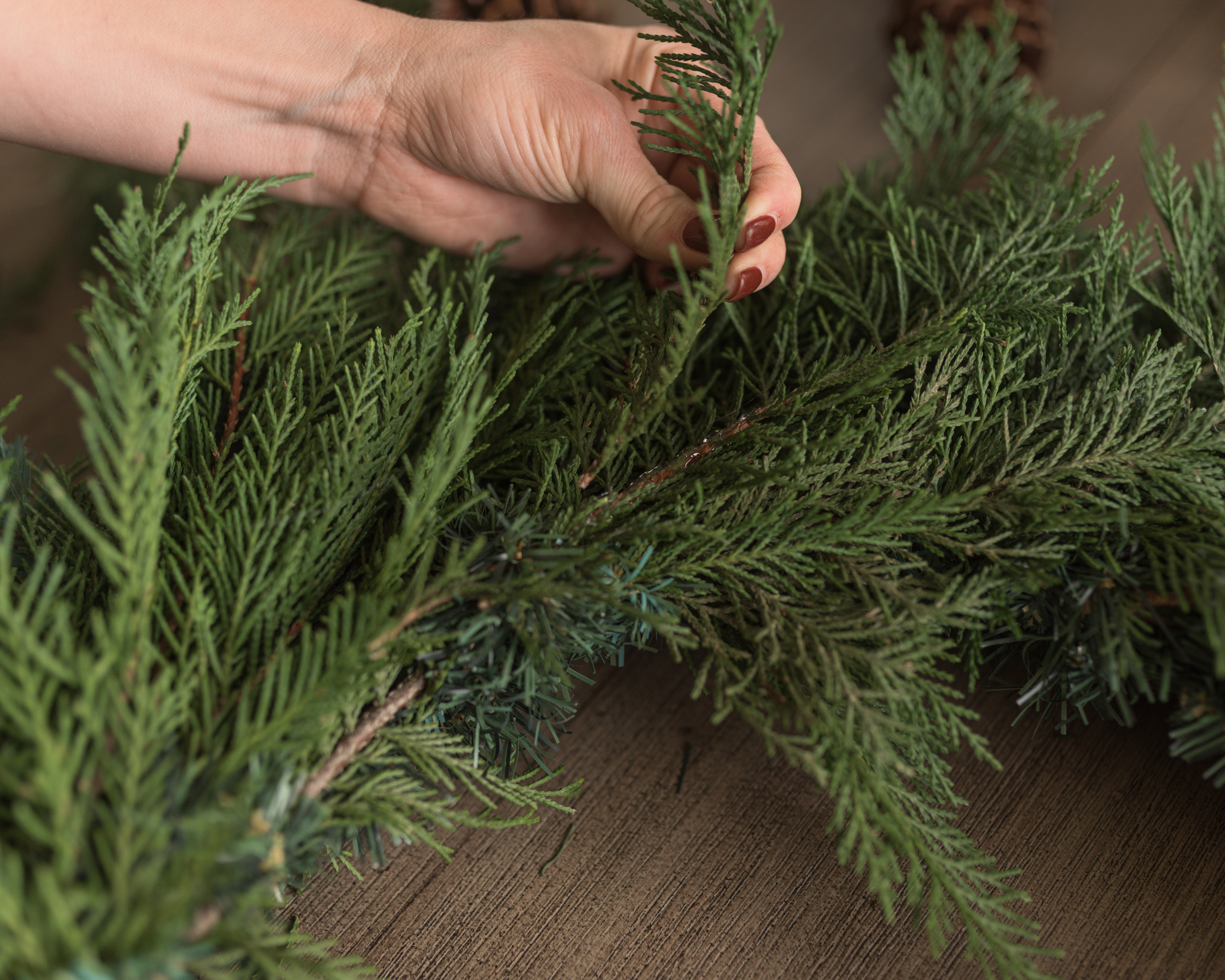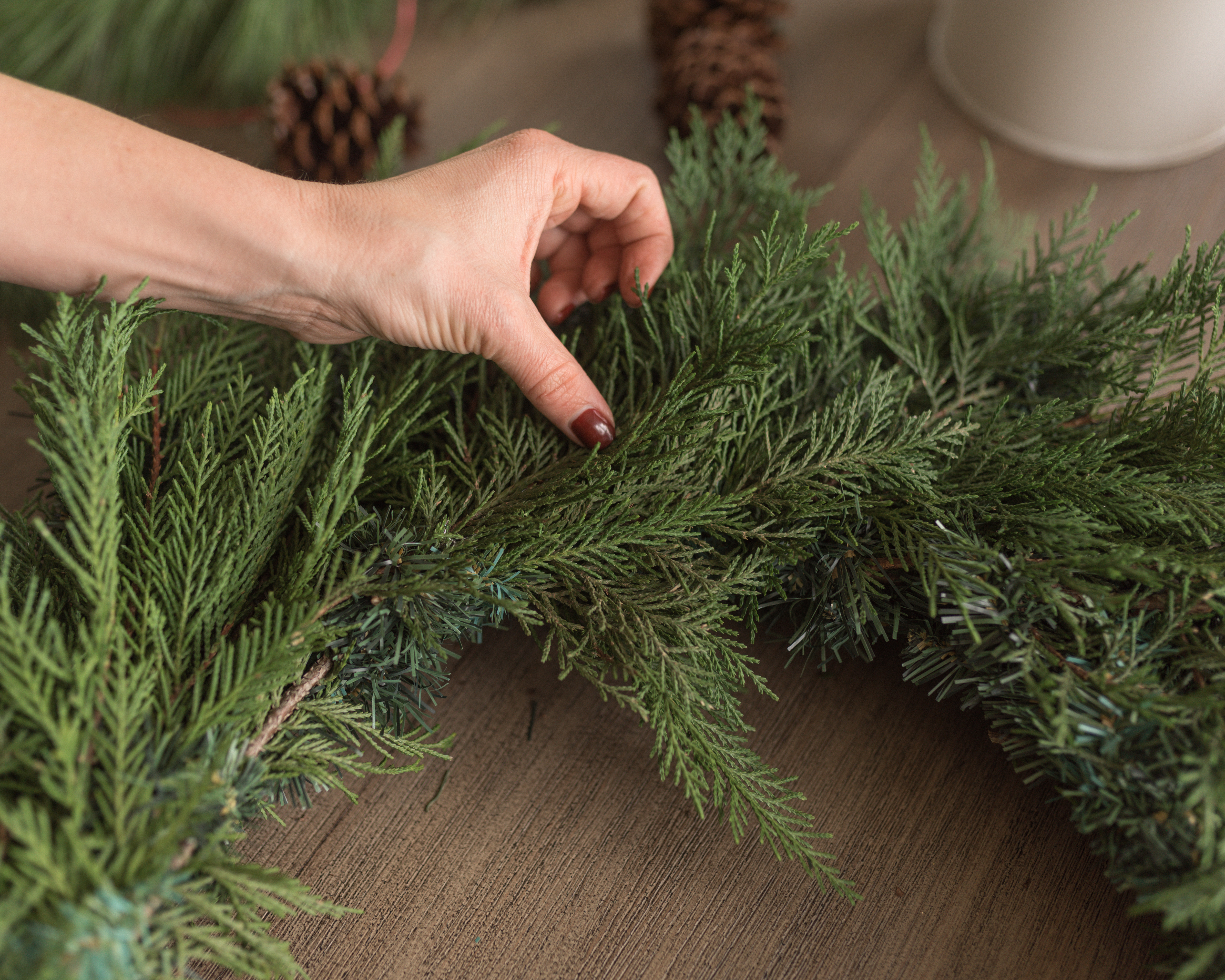 Step 6:
Hang the wreath up and look to see if you like it. Is it even? Do any branches need to be secured? Trimmed? Do you need to add anything? You can add berries, dried fruit, flowers, fresh fruit like apples or lemons, or anything you have on hand. The more variety, the more texture your wreath will have.
Step 7:
Finally, add a bow in the color and ribbon of your choice. You can purchase pre-made bows, or place an order at your local craft store.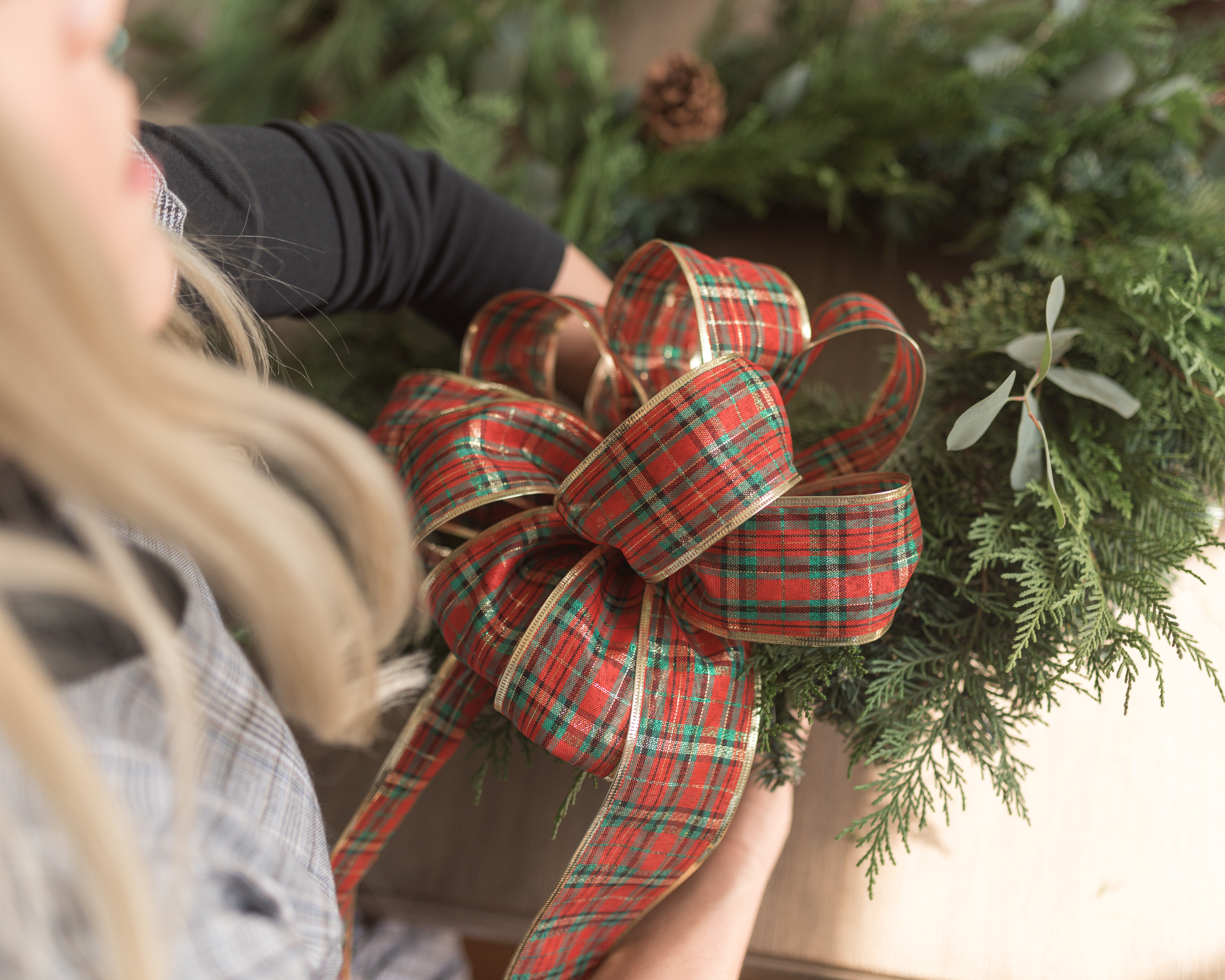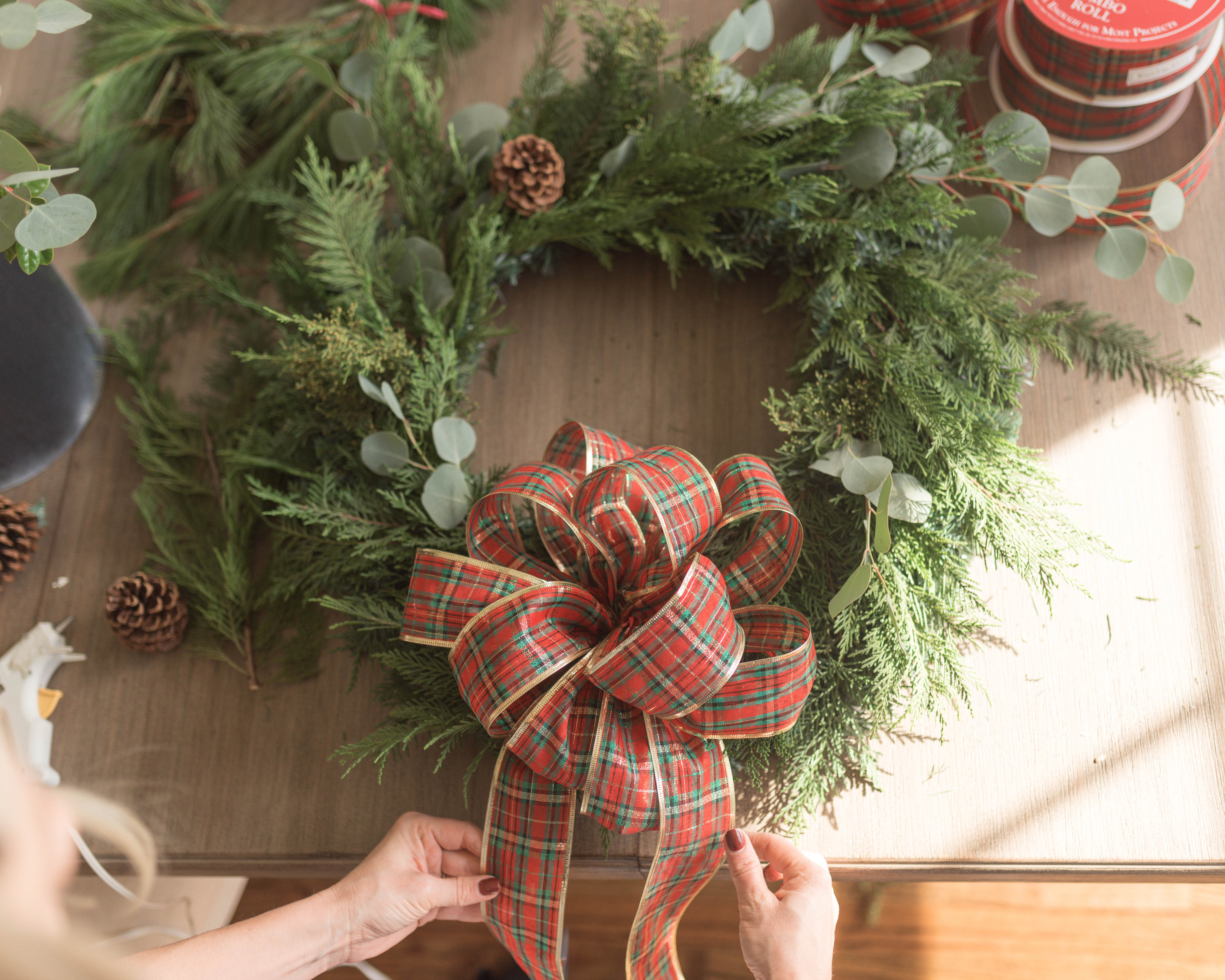 This wreath will last about a month outside and 1-3 weeks indoors. Keep a water spray bottle on hand to spray the leaves as often as you can. Remember, you can change out the green as the holiday nears to keep the wreath looking fresh. And, as mentioned before, these stand steps can be applied to make garland, sprays, swags or decorative runners for tables and consoles.
Please feel free to message any questions you have. Either comment below or email, taylorrae@stylesouffle.com. Also, make sure your following along on Instagram and Pinterest.
Merry Christmas, Taylor-Rae