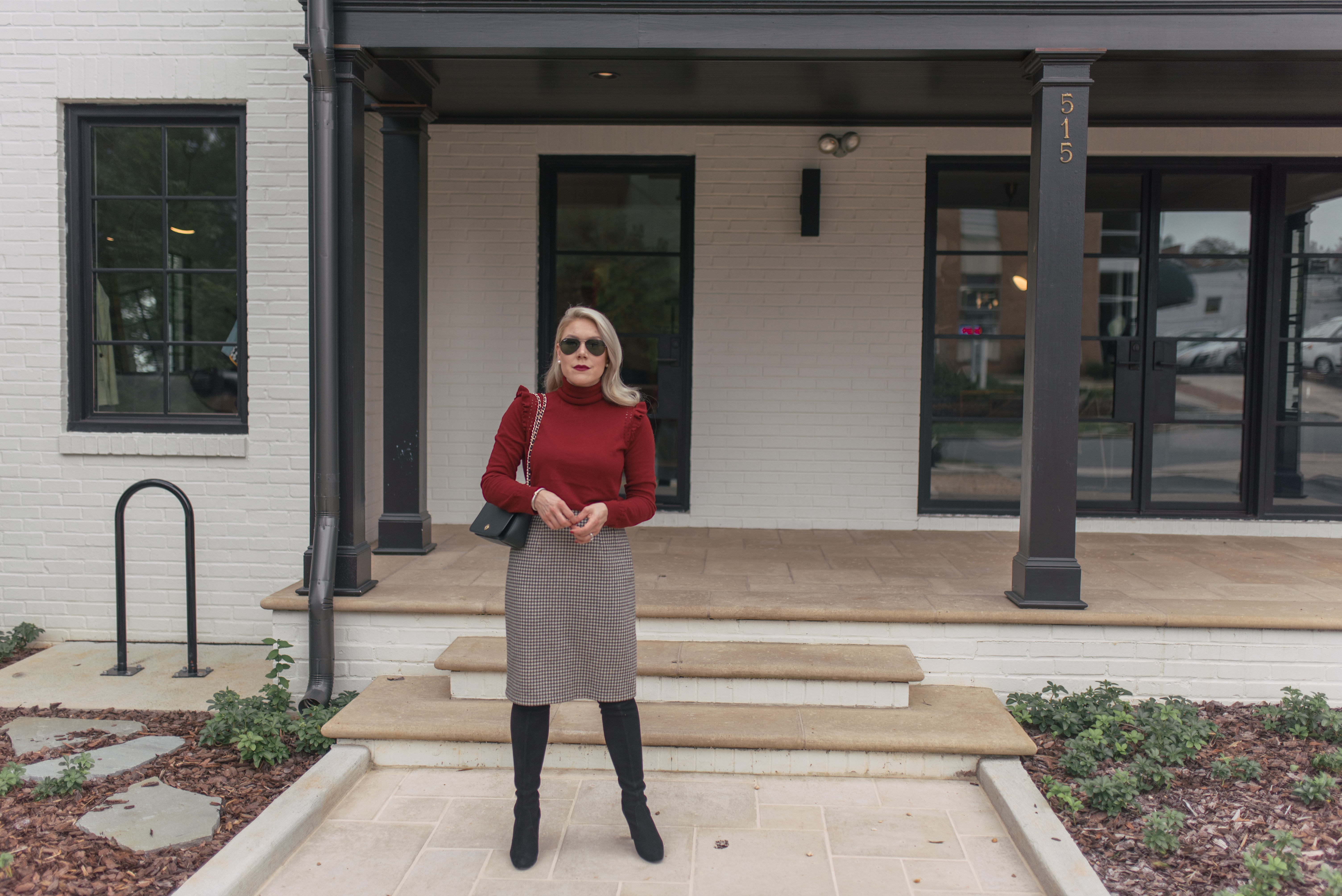 Skirt: Nordstrom (old, similar here and here) | Top: Kate Spade | Boots: Stuart Weitzman (similar and less expensive here, here, here and here)  | Purse: Tory Burch (old, similar here) | Lips: MAC | Sunglasses: Ray Ban
Sure, hemlines rise and fall, and there's a new black every season. But in the fickle world of style, a classic sort of beauty works no matter what the trends. Those pictures of women from the '20s who are still as jaw-droppingly gorgeous as they were when the photos were first snapped prove the point. This kind of beauty is less about fashion and more about spending time putting yourself together, flattering every element of your appearance and feeling confident. The holiday season is the perfect opportunity to up your look with a little razzle-dazzle, Hollywood glam. Here are 12 simple ways to bring some classic beauty into your look.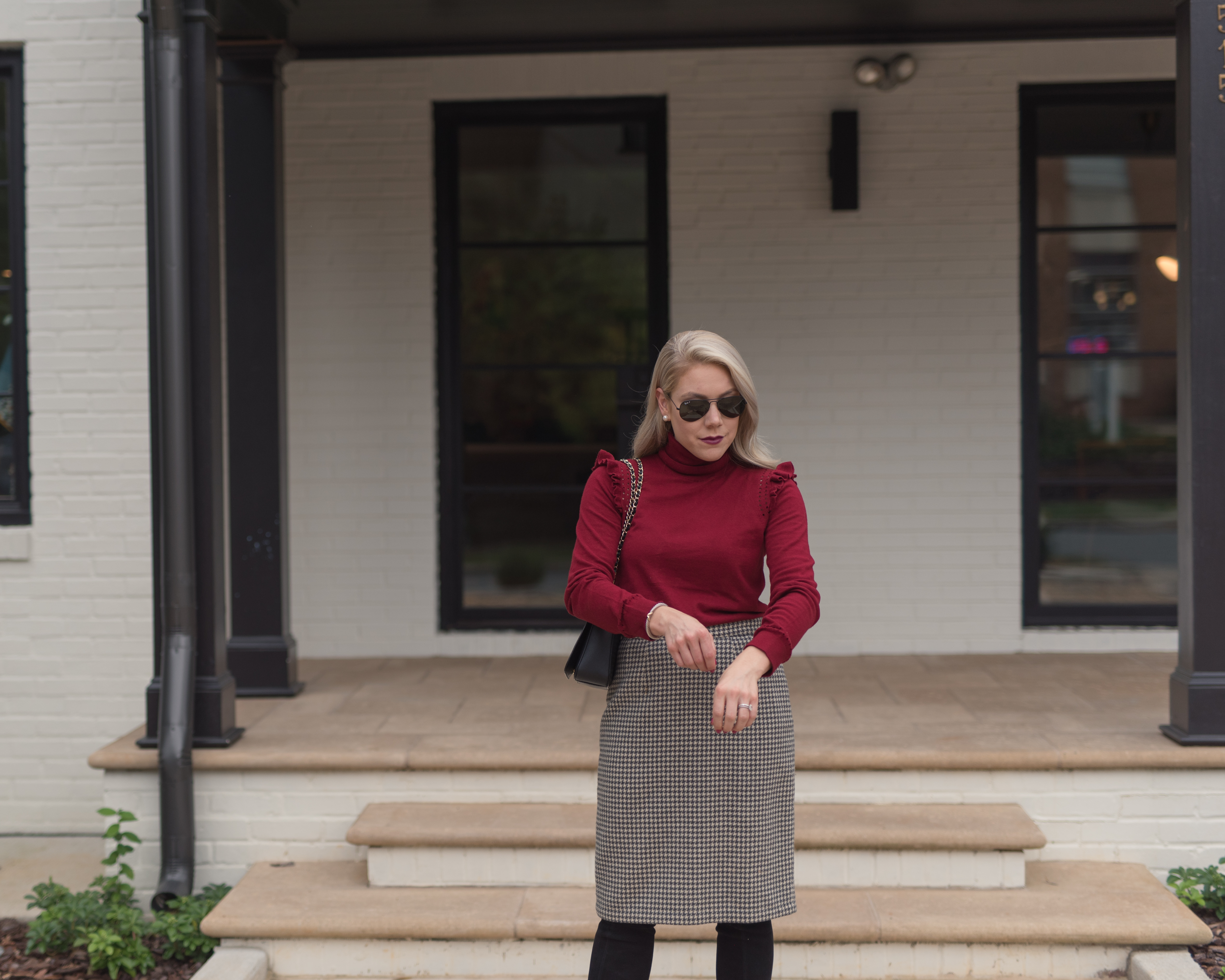 Who has time for the kind of fancy updos that women back in the day wore? Not me, and probably not you, either. A simple way to get a sleek look in a flash is to use bobby pins to secure an otherwise messy bun. They can turn the messiest bun into a formal style fast.
Under-dress
What you wear under you clothes is just as important as the clothes themselves. A fun bra can make you feel like a million bucks, even if you're wearing it under a grungy sweatshirt. A slip will give your skirt a floaty and flirty appeal. Make sure your undergarments fit well and enhance everything you put on top of them. For example, silk atop a lace bra would do a blouse a disservice. And, dare I say shoulder pads? They're not just for football you know! This age old trick helps extend the shoulder line and give tops or blouses shape. This can make all the difference in your look, especially with blouses, sweaters and jackets.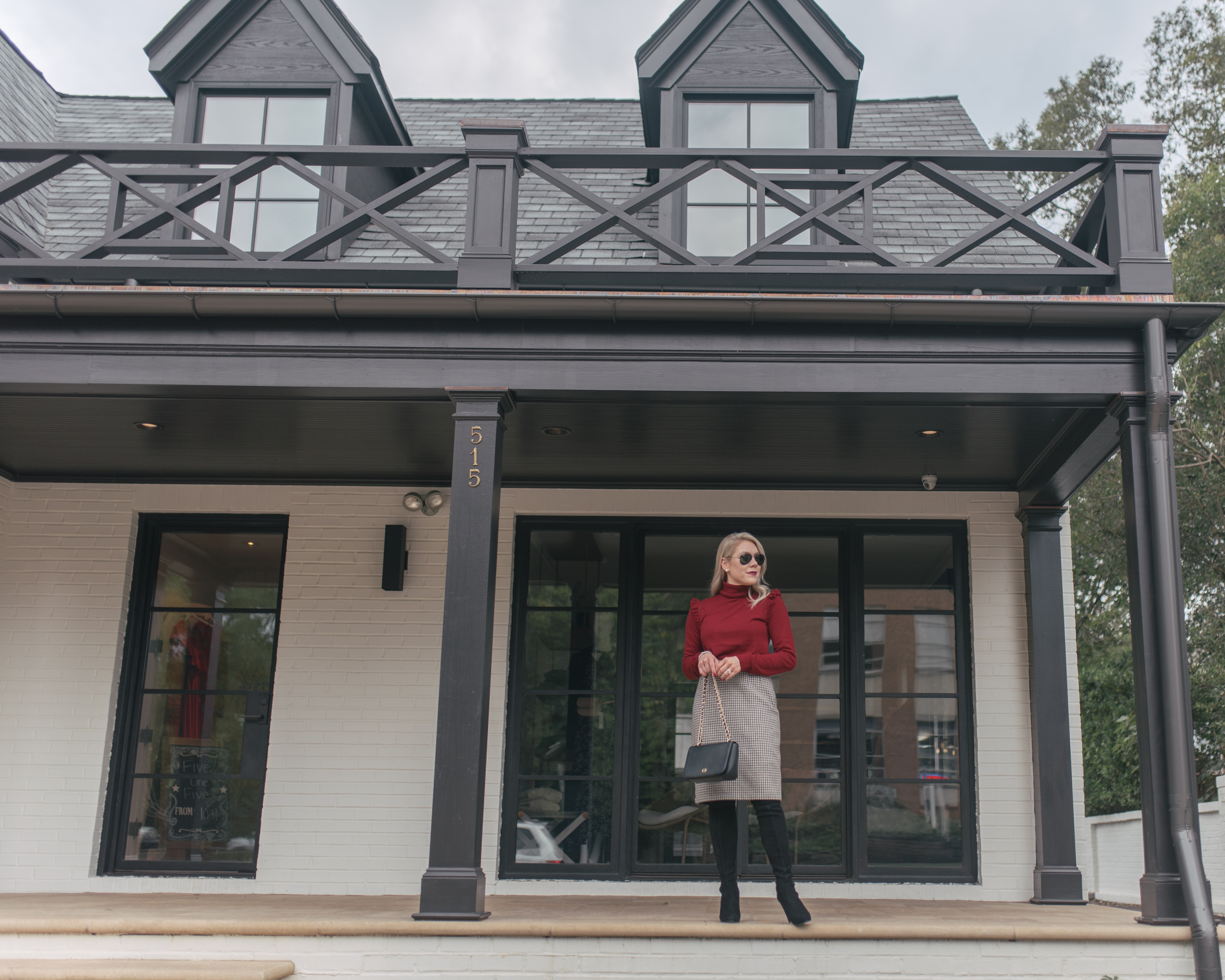 Set it Up
It sounds old school, but rollers give hair the kind of voluminous, moveable hold that a curling iron just can't achieve. Setting your hair is nowhere near as involved as you probably think. Put them in before you get dressed and put on your makeup. By the time your gloss is on, your roots will have lift and your ends will have luscious curls. If you have short to medium length hair, bush through the curls to achieve a subtle flip to the end.
Get Waisted
No matter what your body type, a skirt that hits high on the waist is always flattering. It emphasizes the smallest part of your torso and lengthens your legs. Invest in a simple high-waisted skirt,  that you can pair with shirts you already own. Enjoy your incredibly feminine physique.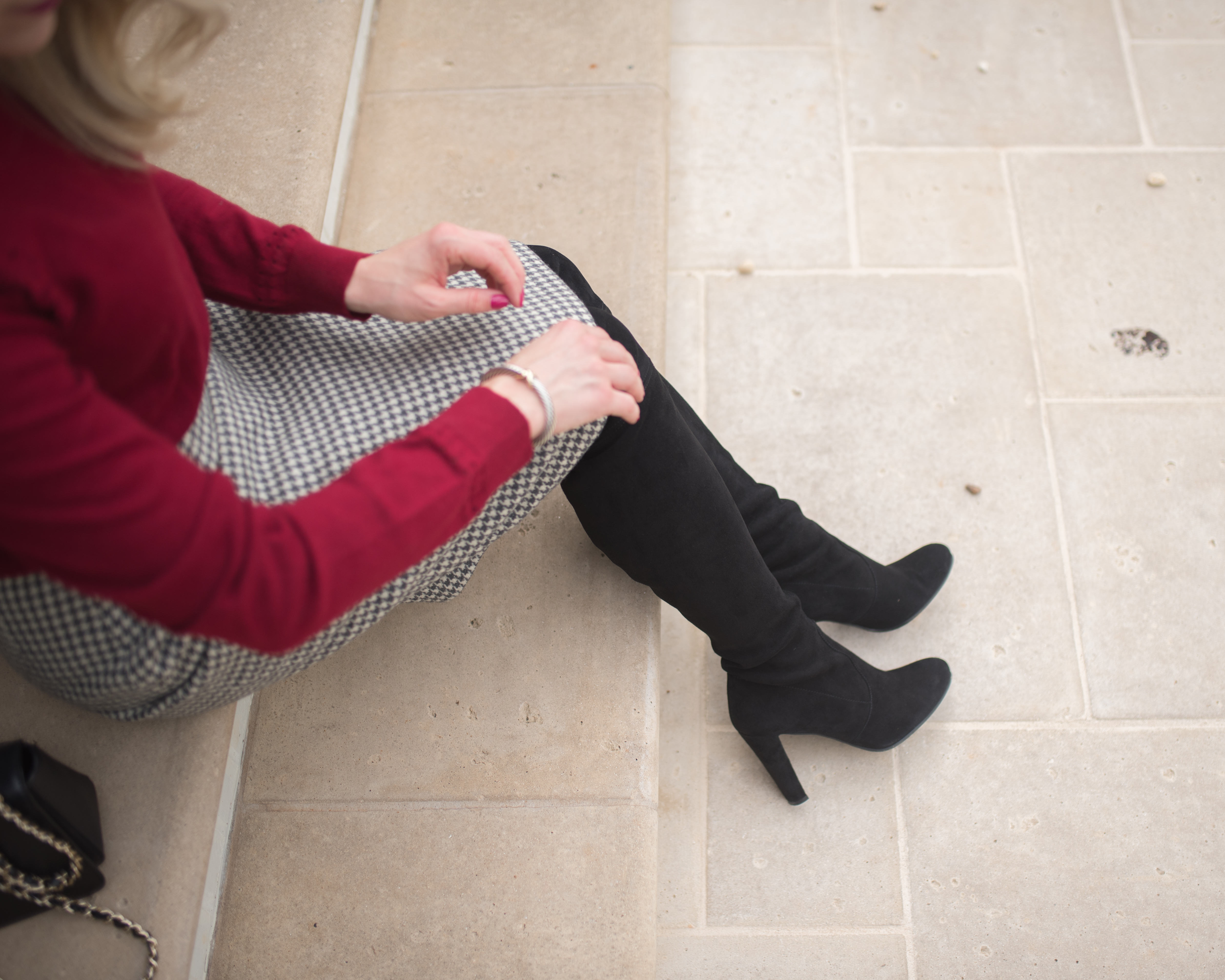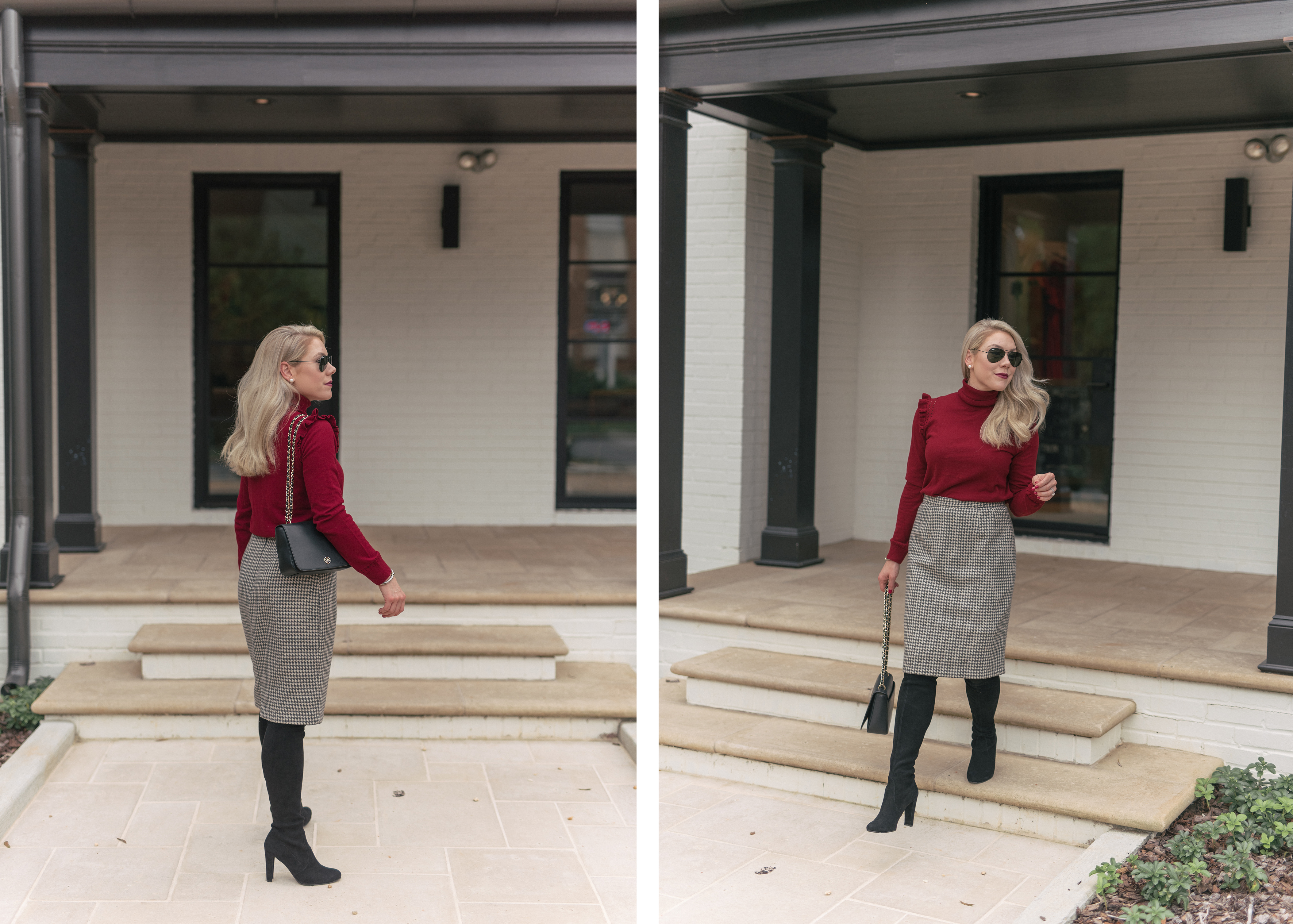 Put on a Smile
Audrey Hepburn said it best, "Happy girls are the prettiest." Think of the women you consider timeless beauties. How do they look in your mind? Happy, right? Joy never goes out of style, so just slapping on a smile keeps you en vogue.
Go Nightie Night
Nothing, and I repeat, nothing, will make you feel more confident about your body than the right night gown. A slinky little negligee beats working out with a personal trainer any day of the week. Even if you're sleeping by yourself, waking up in something that makes you feel sexy will start your day on the right foot.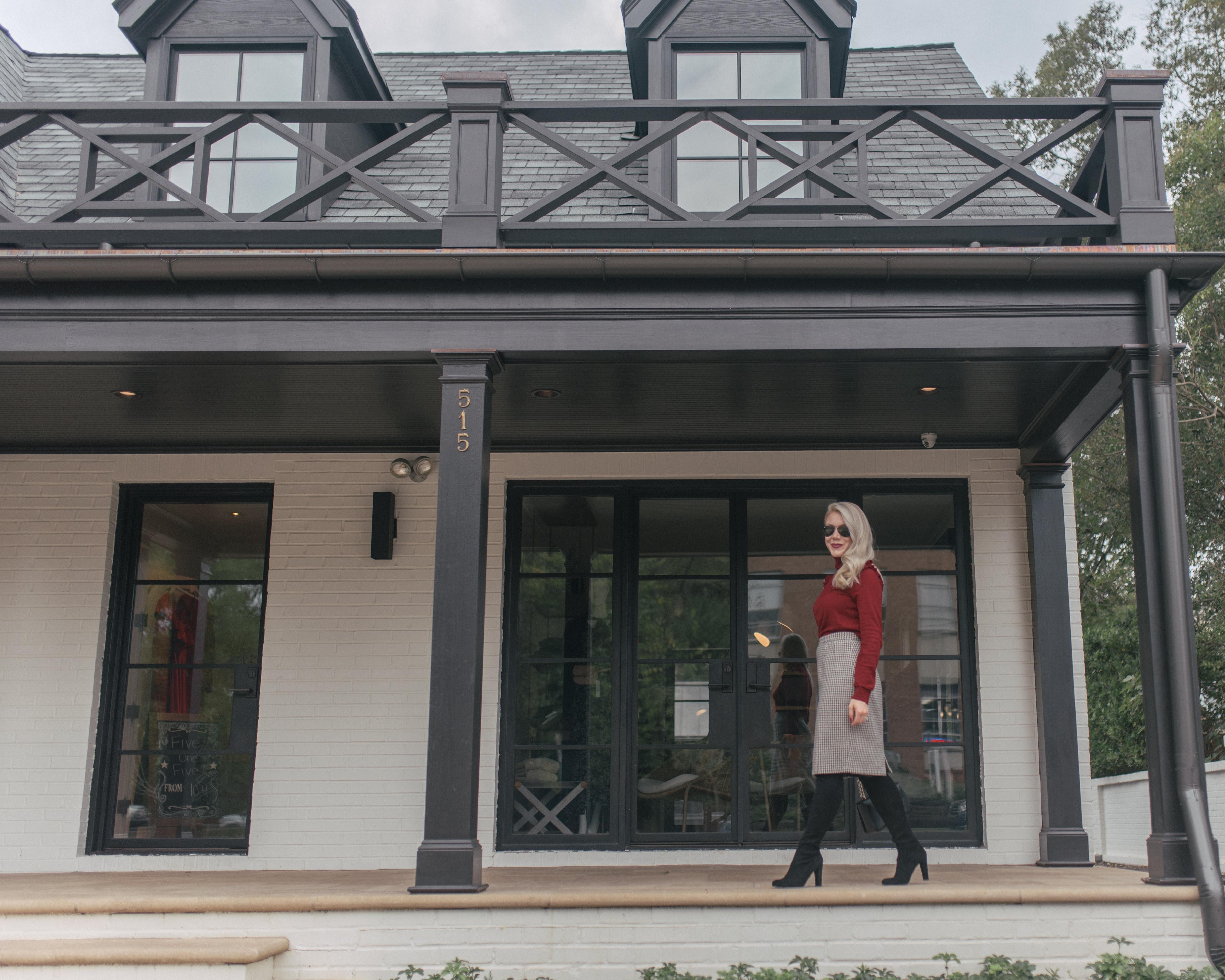 Spritz on Some Glam
Find, even splurge on, a perfume you love and spritz some on every day. Make it your signature sent. Keep it in an old-fashioned bottle like this one to add a bit of glam to your getting-ready space.
Conjure Heeling Powers
High heels do more than make an outfit a little fancier. Your legs look longer and your body slimmer when you wear heels, which also help with upper body posture. Slip on a pair for a few extra inches and a lot of added elegance. They don't have to be sky-high, just something with a little boost. I remember the days I worked in Corporate America. Something about hearing my heels click against the lobby tile set the tone of my day.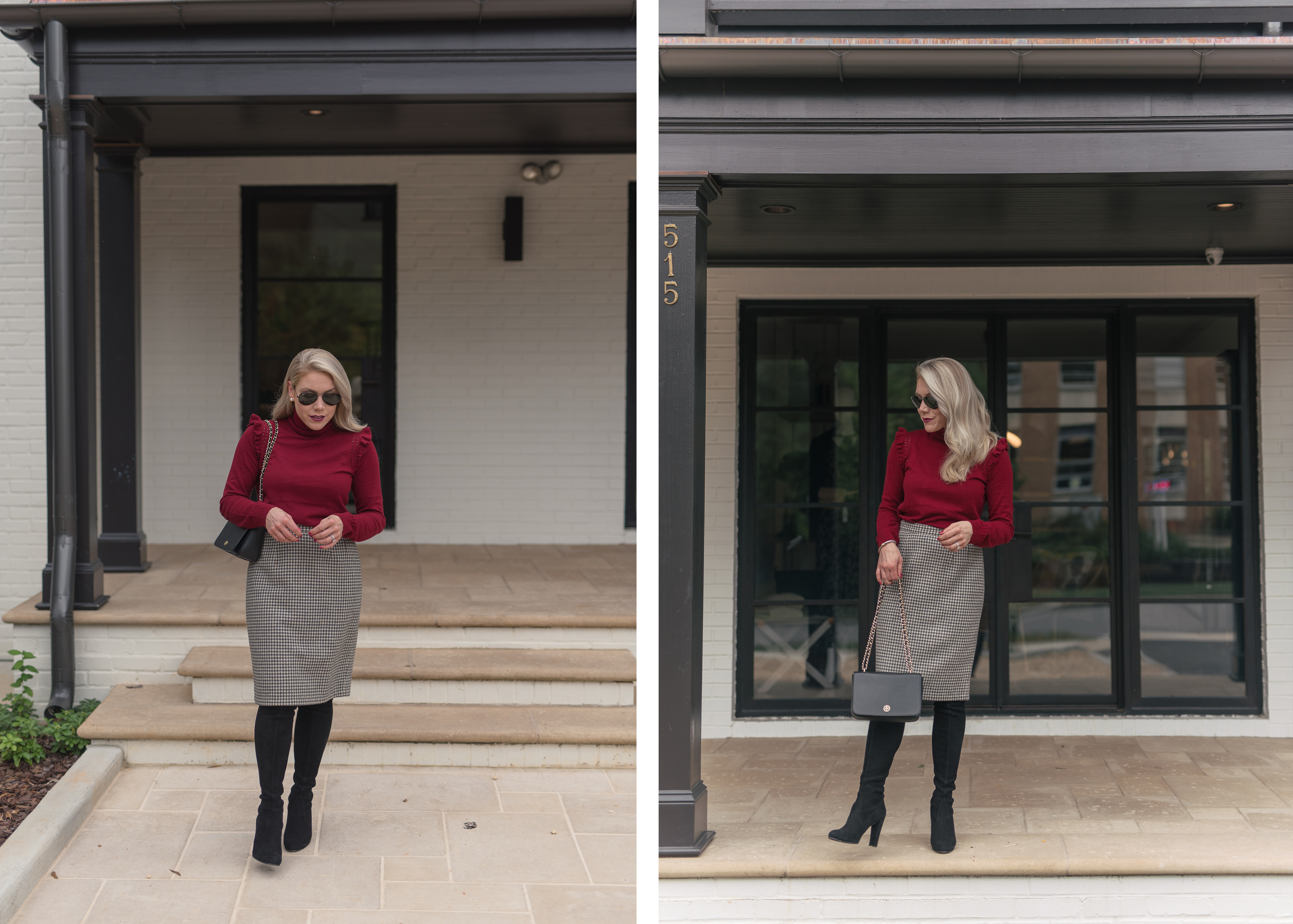 Give Lip Service
There hasn't been a decade that hasn't loved a good matte red lip. It's a classic look, but that doesn't mean that it's easy. Go to a makeup counter and consult a beauty counter professional to find the perfect shade for your complexion. Look for a hue that makes your cheeks go rosy and your eyes bright.
Treat Yourself Right
Inner classic beauty isn't about total indulgence; rather, it's about finding joy at every opportunity. This holiday season, try to enjoy a little of everything with overdoing it!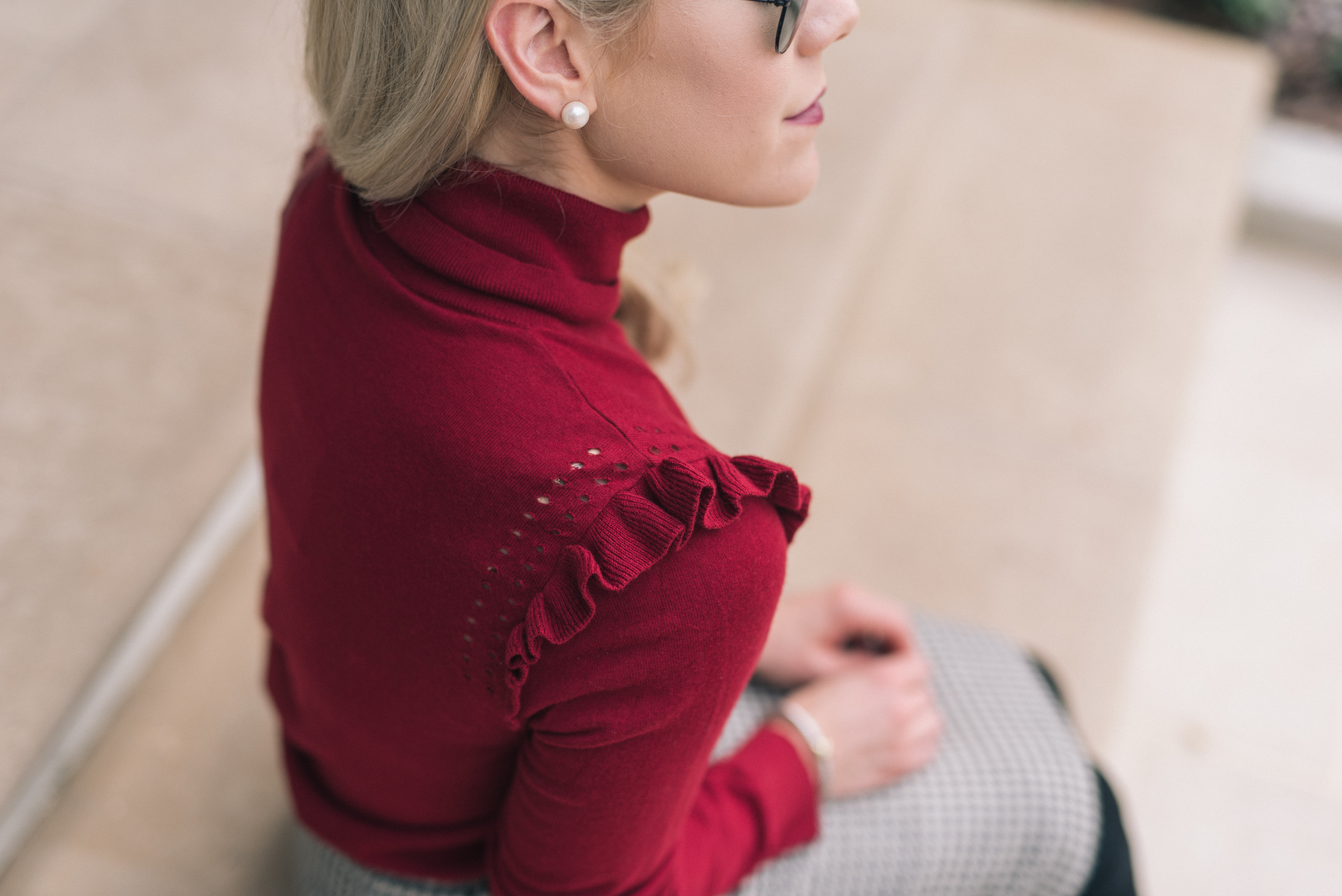 Get Bright & White.
White teeth are always in style — a staple element of classic beauty. Go for professional whitening if you wish; although, I do believe at-home kits offer noticeable results.
Talk to the Woman in the Mirror
Buy a mirror in which you look great, even if it makes you look a little taller than you actually are. Every morning, I try to look into the mirror, look into my own eyes and speak words of confidence to myself. Words are powerful, especially when spoken to yourself. You need confidence to be elegant, and loving your reflection is the first step! Over the summer I wrote a post about self-love titled, "5 Ways to Love Yourself". I think it's so important to practice self-love. Give it a read.
This holiday season let your inner-lady shine with these helpful tips! Spend extra time taking care of you this season!
xx, Taylor-Rae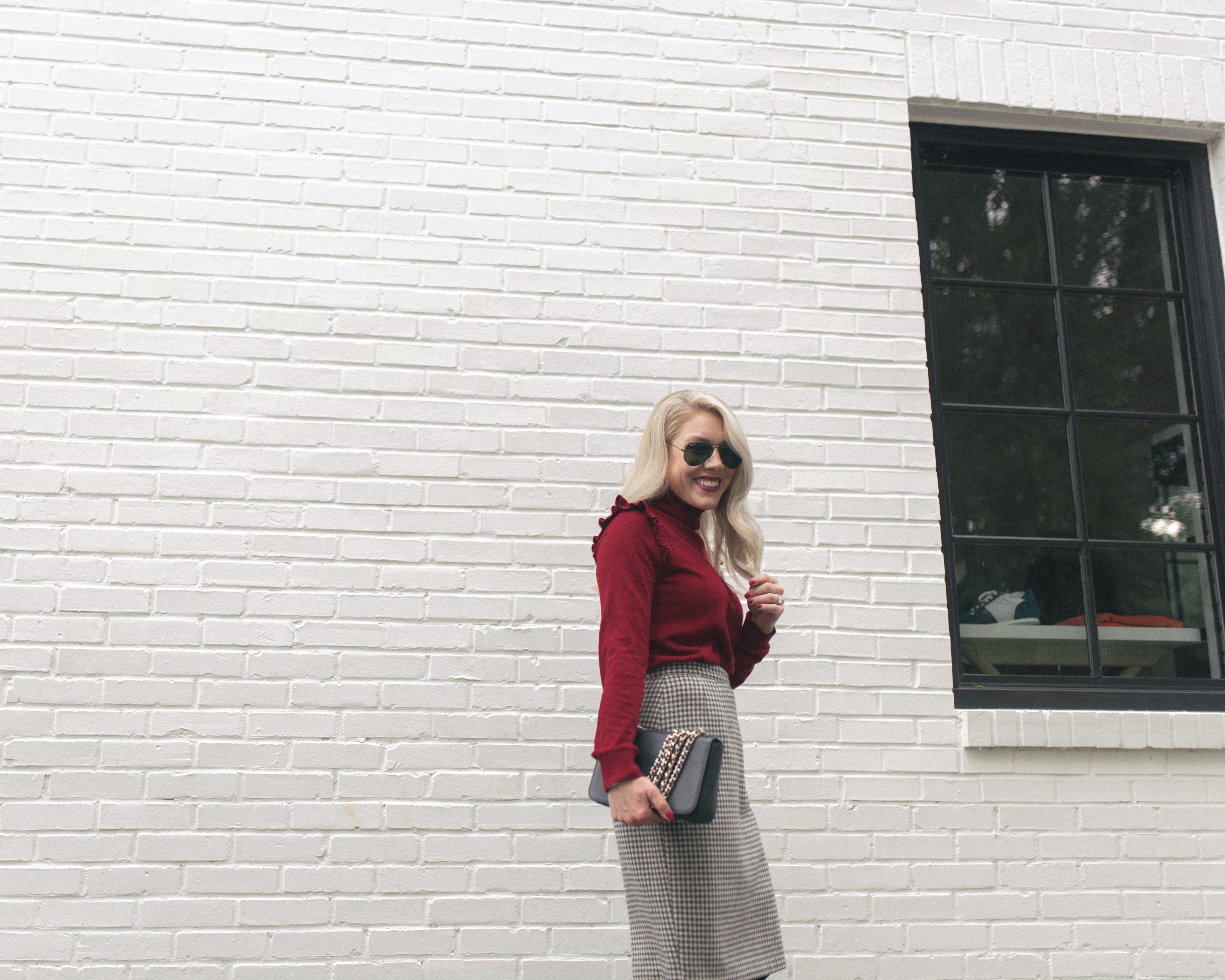 As for today's outfit, this skirt was my moms. I found it in a pile of pieces she was donating and set it aside for myself. I linked a few similar options at the beginning of the post. Also, I found a handful of similar, affordable black velvet over-the-knee boots and have linked them for you below! All run true to size. They're a closet staple and would make a great gift this season!

I've included all of the pieces linked in today's post for you below. I know that for me the scrolling feed is much easier to shop! 🙂