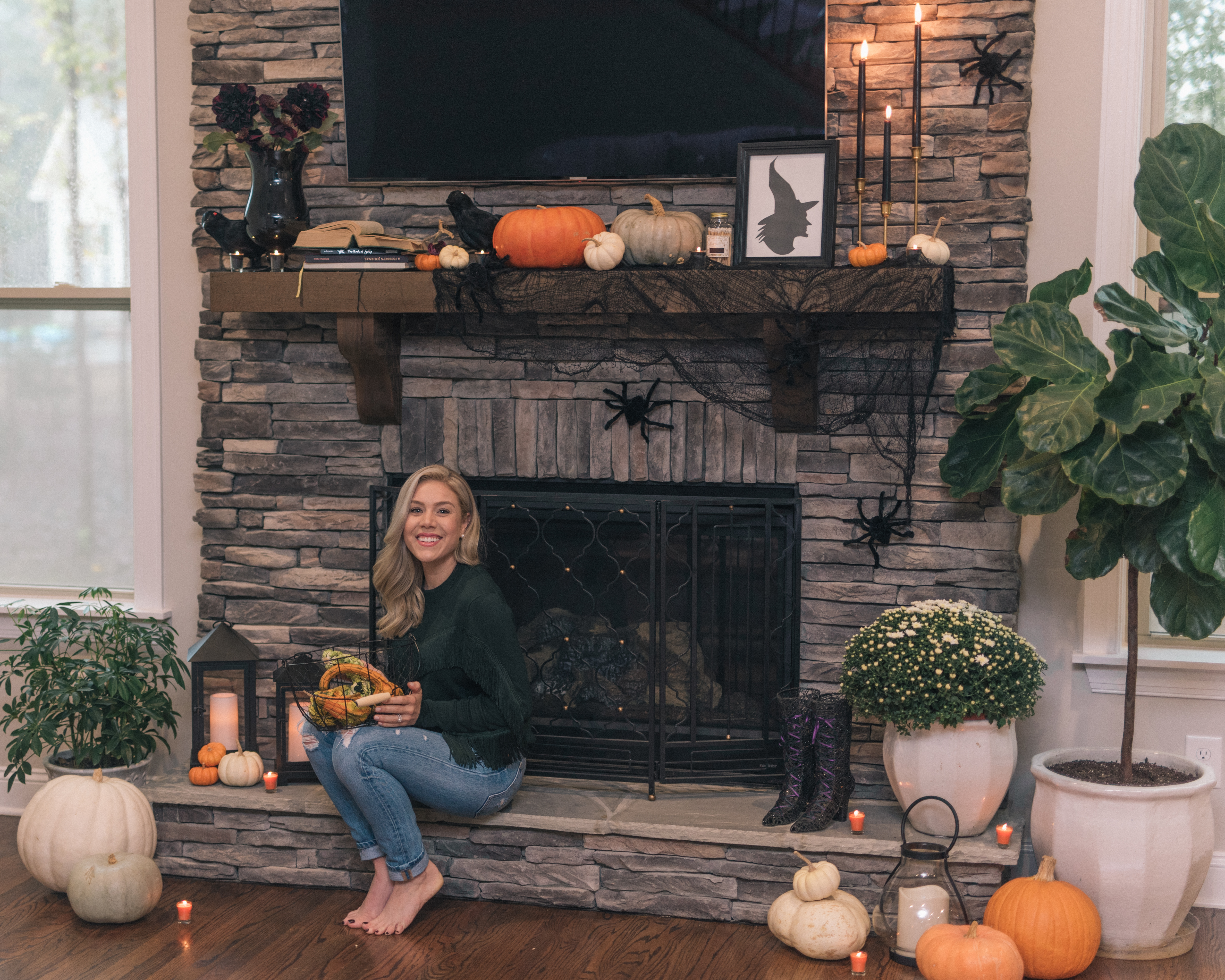 Product Details:
Top | Denim | Lanterns | Candles | Candlesticks | Spiders | Vase | Flowers (small, large) | Witch Silhouette (printable) | Black Frame | Crow | Votives (glass holders, candles) | Matches
Since moving into our new home, I continue looking forward to decorating our mantle for different holidays throughout the year. After having so much fun decorating my porch this autumn, I decided that I wanted to continue the moody, Halloween motif onto the mantle in our living space. Today's post is all about Halloween mantle decorating ideas in addition to a few smaller areas in your living space.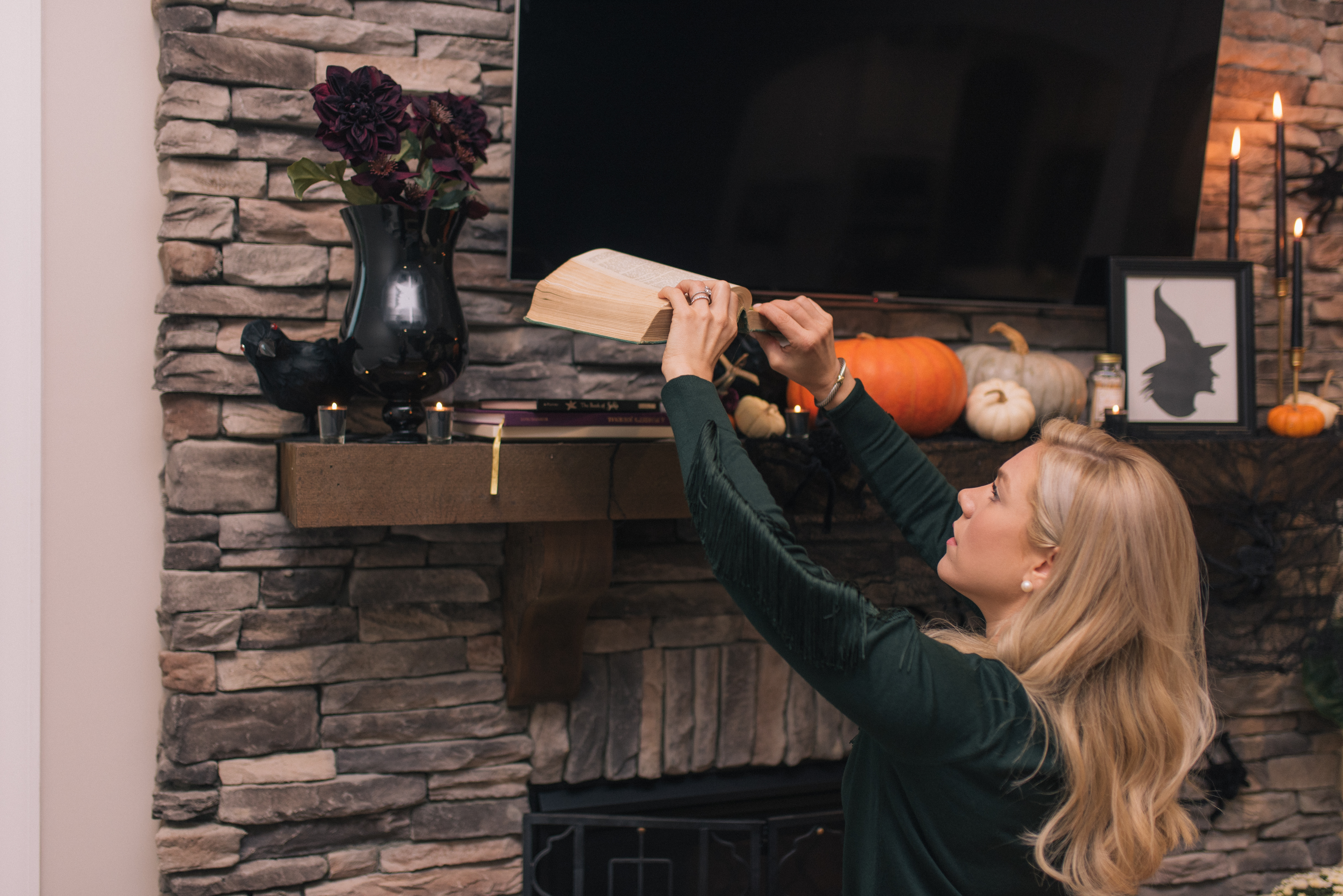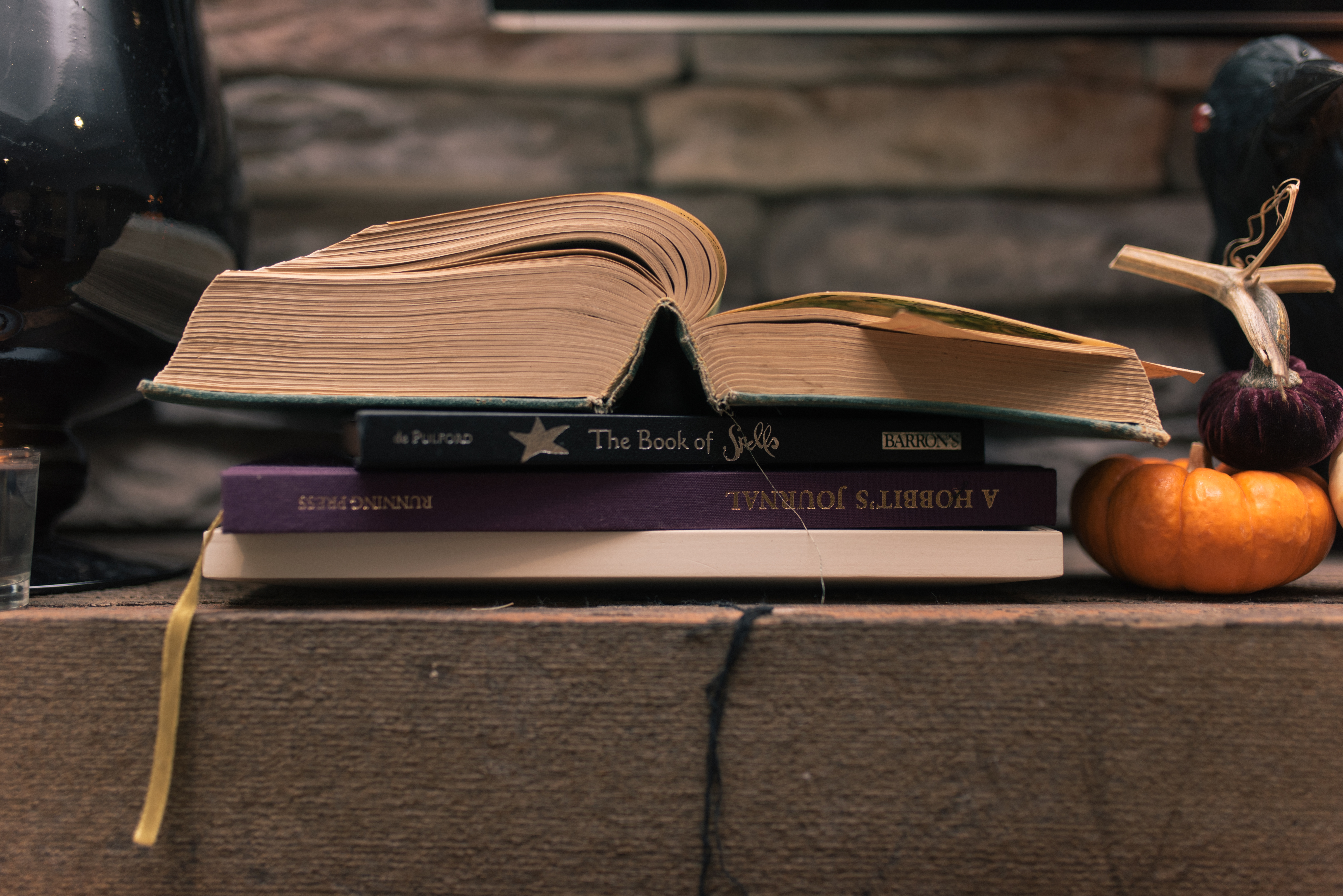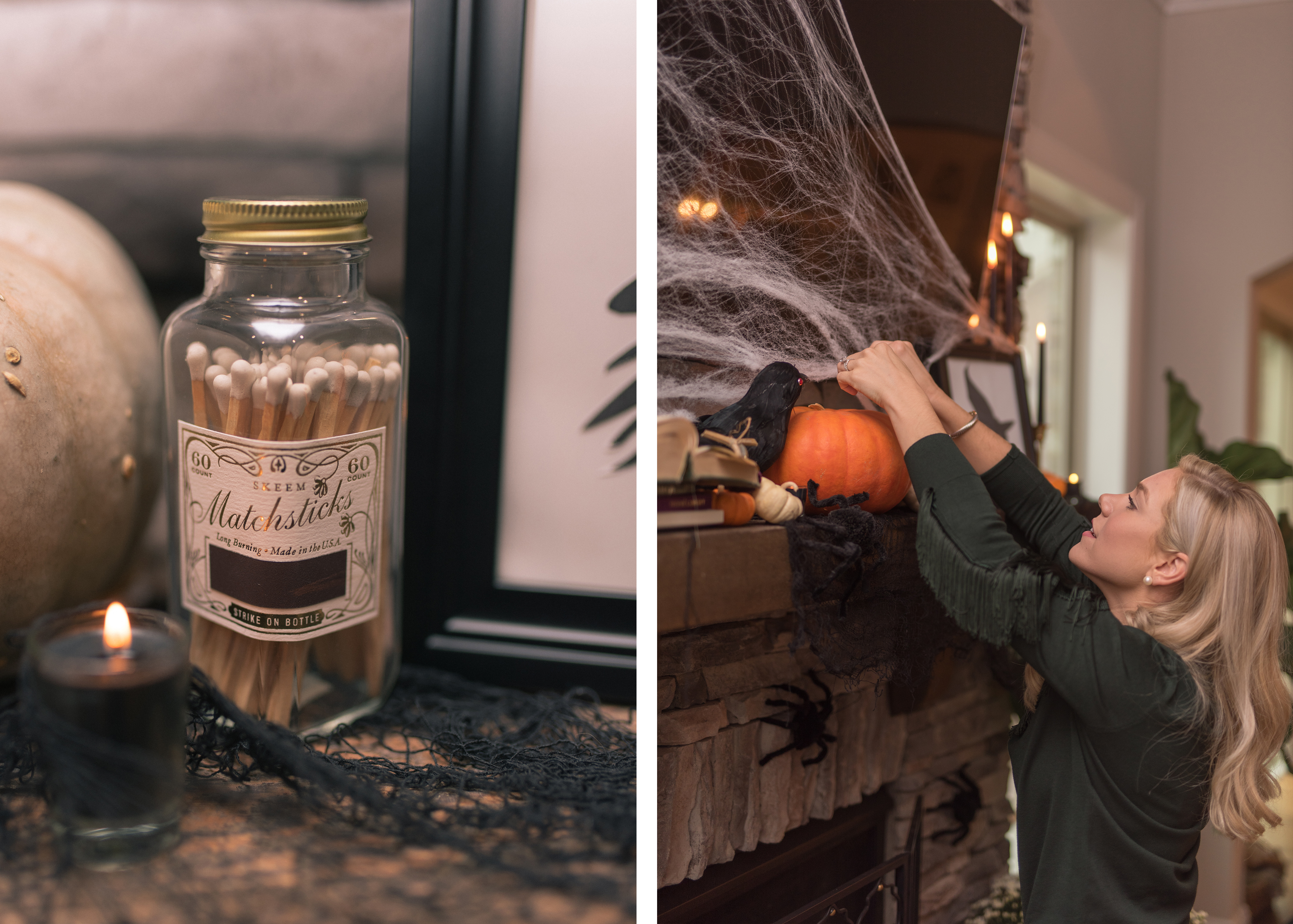 As you know, our home is a work in progress. One of the changes we will be making (eventually) is replacing our stone mantel. Since the stone cast this rustic, eerie vibe, I decided to embrace it head on! Different from my usual taste in decorating, Halloween is opportunity to step out of your comfort zone. And since I had so much fun decorating the porch, I wanted to bring that fun, dramatic spirit into our home.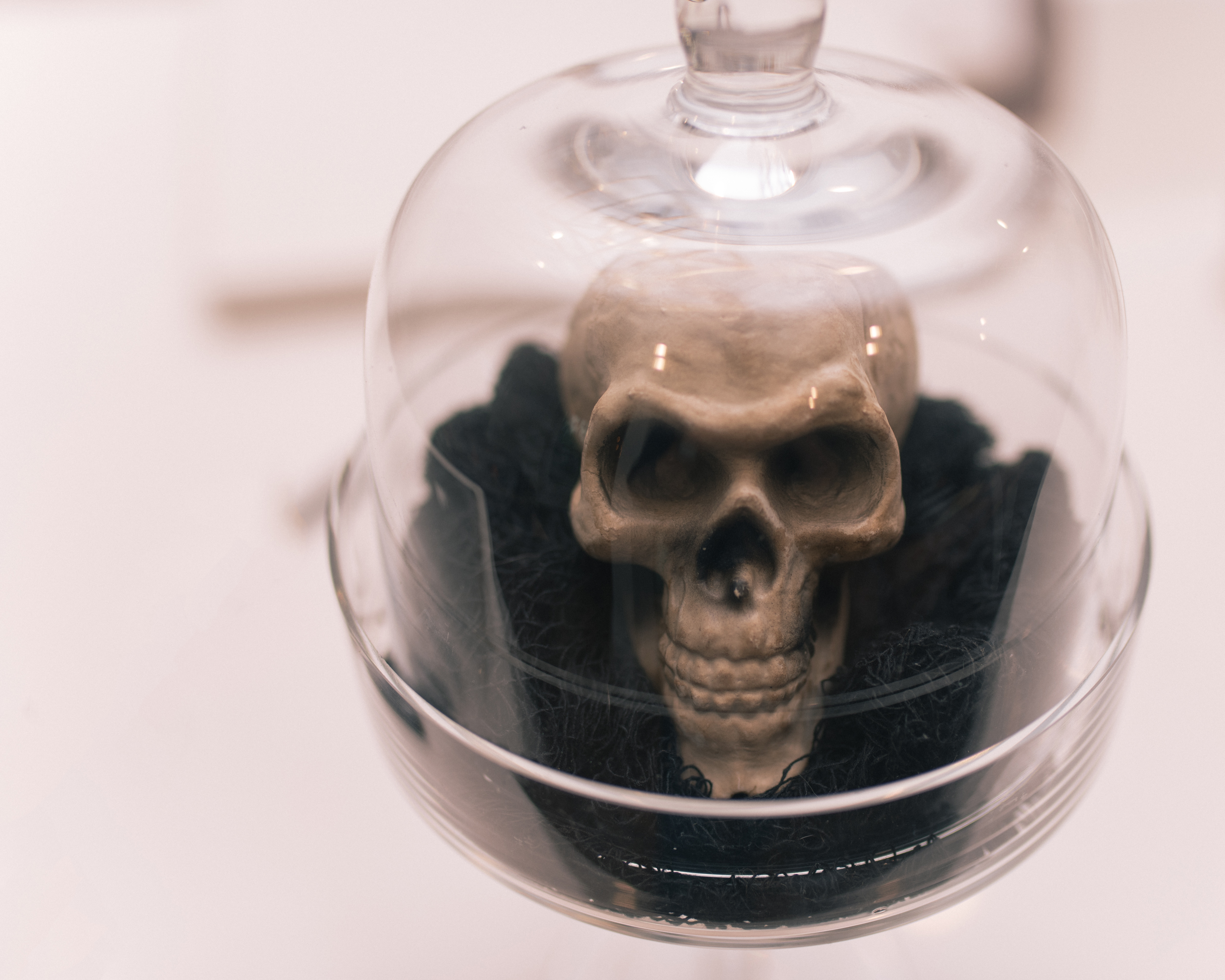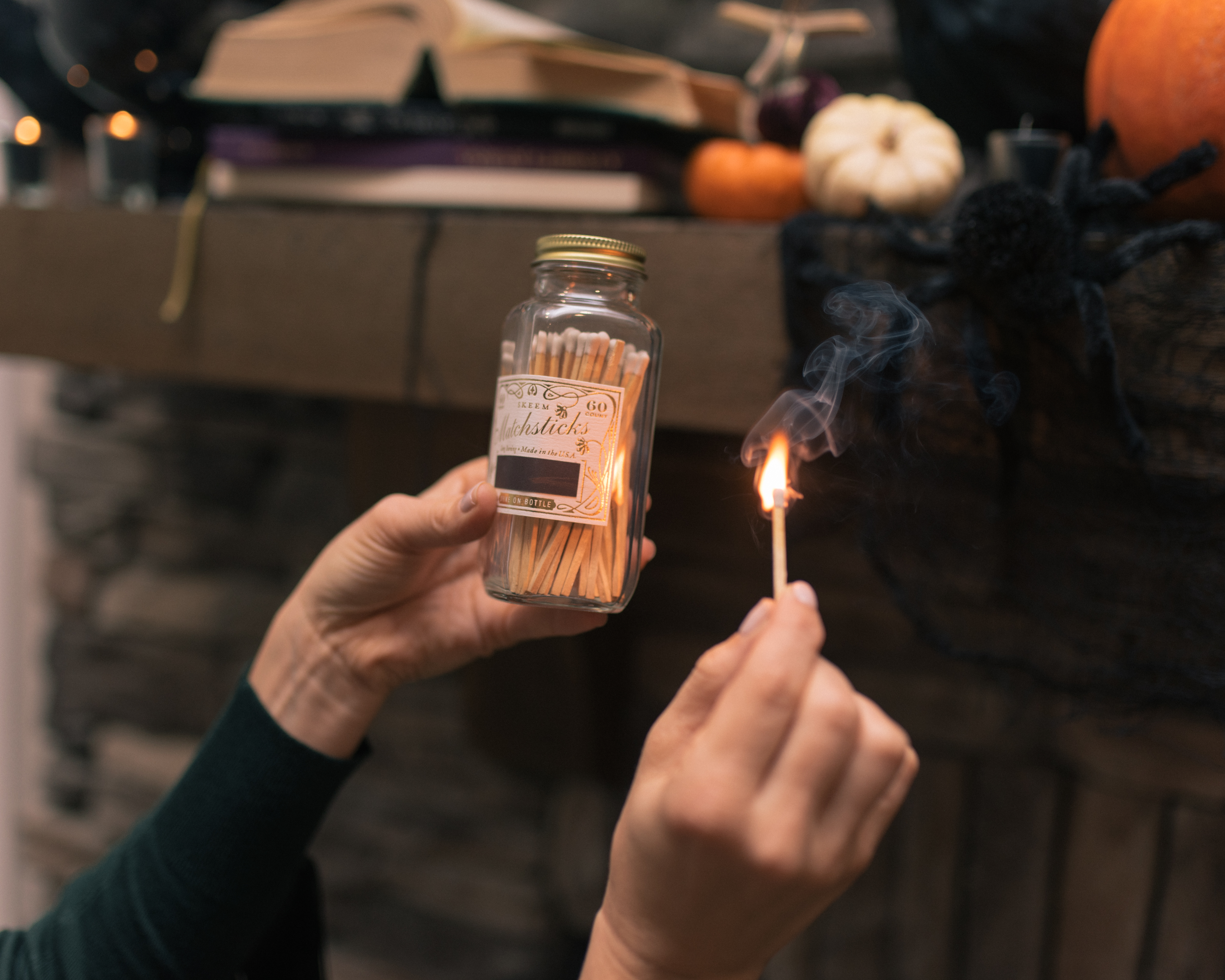 The little bats I created for my doorway inspired me to embrace black details on my mantle this year. Adding the black gauze, lanterns, crows, and oversized spiders helped to build dimension, and add textural variation. Not that the rugged stone needed a dose of texture.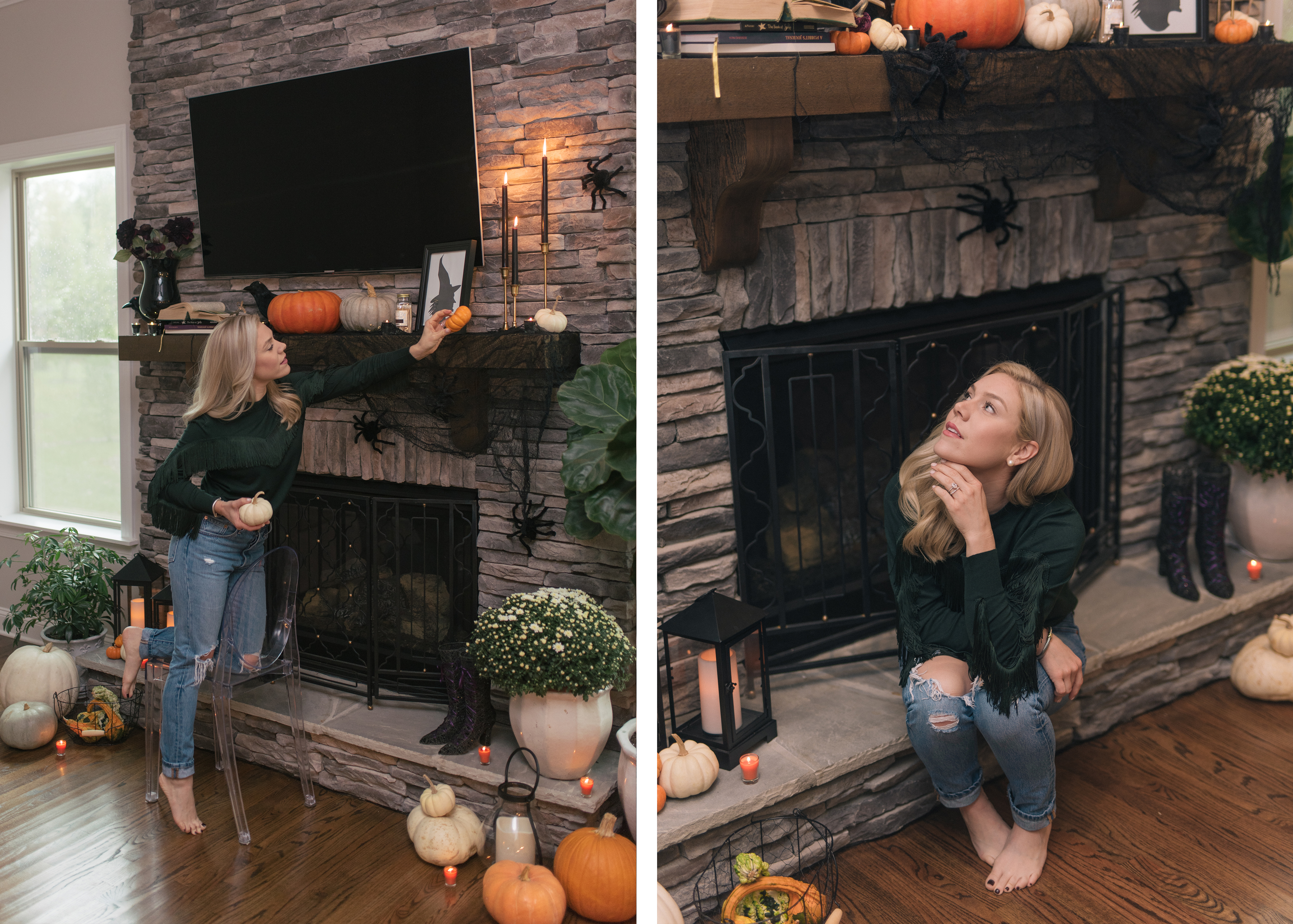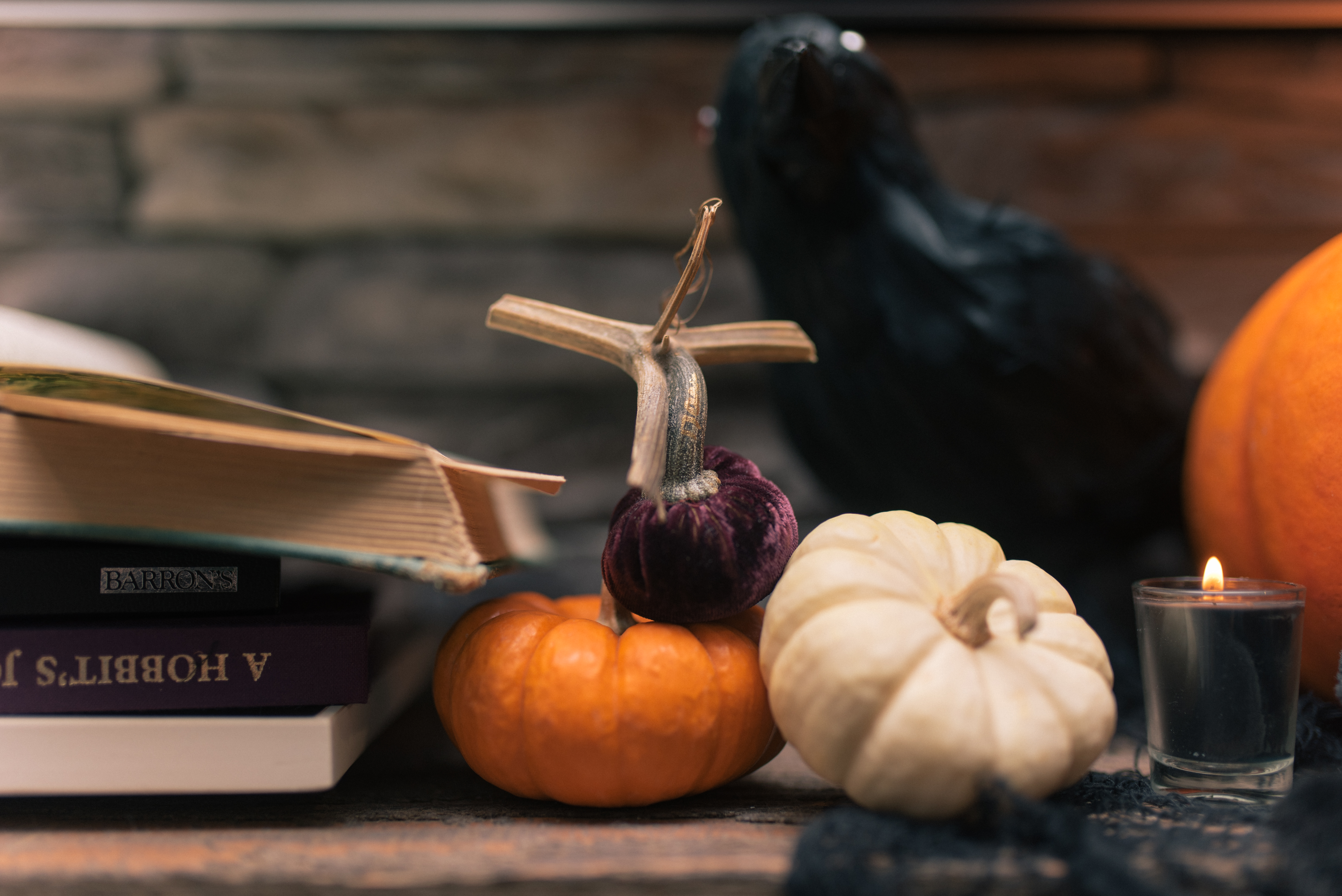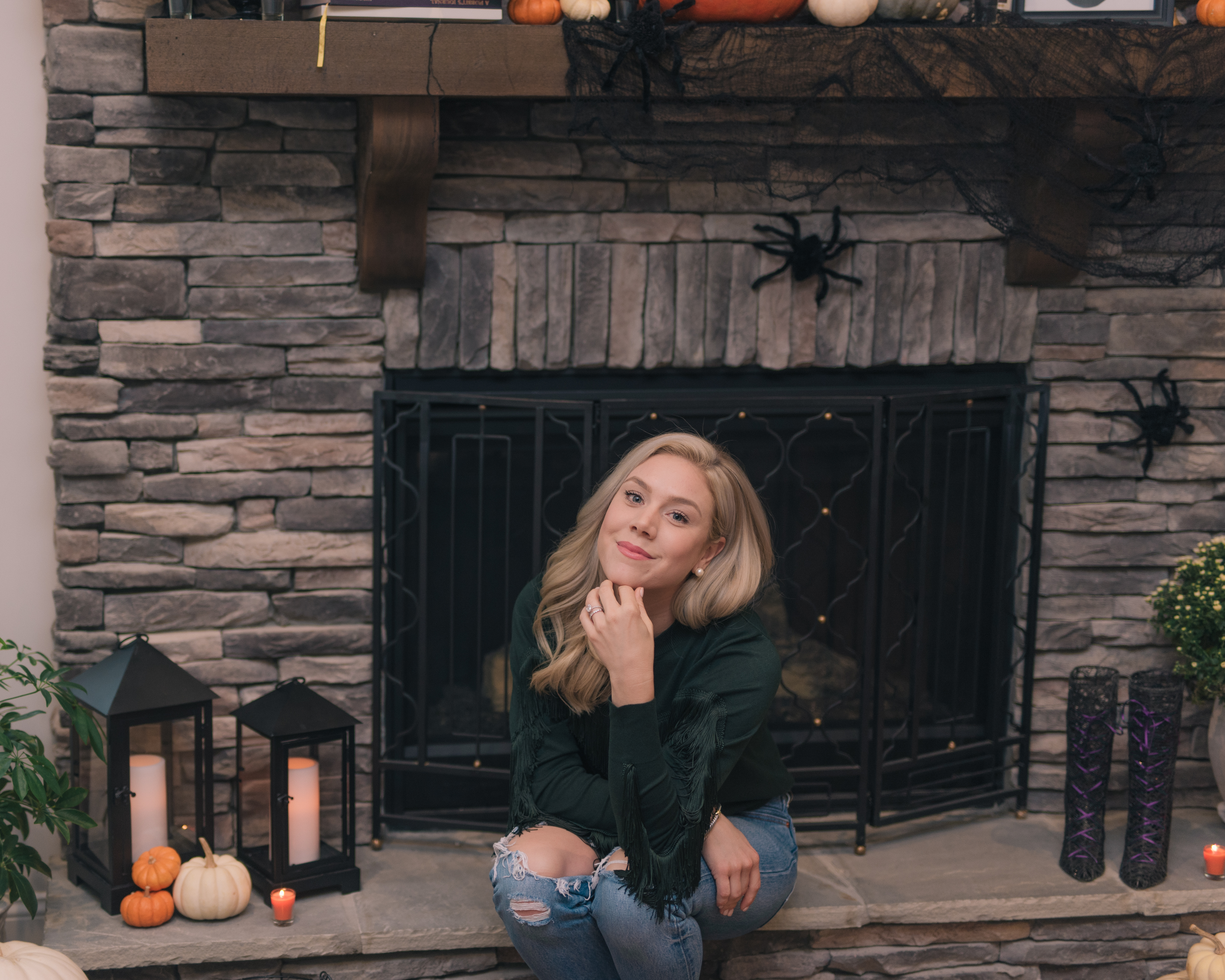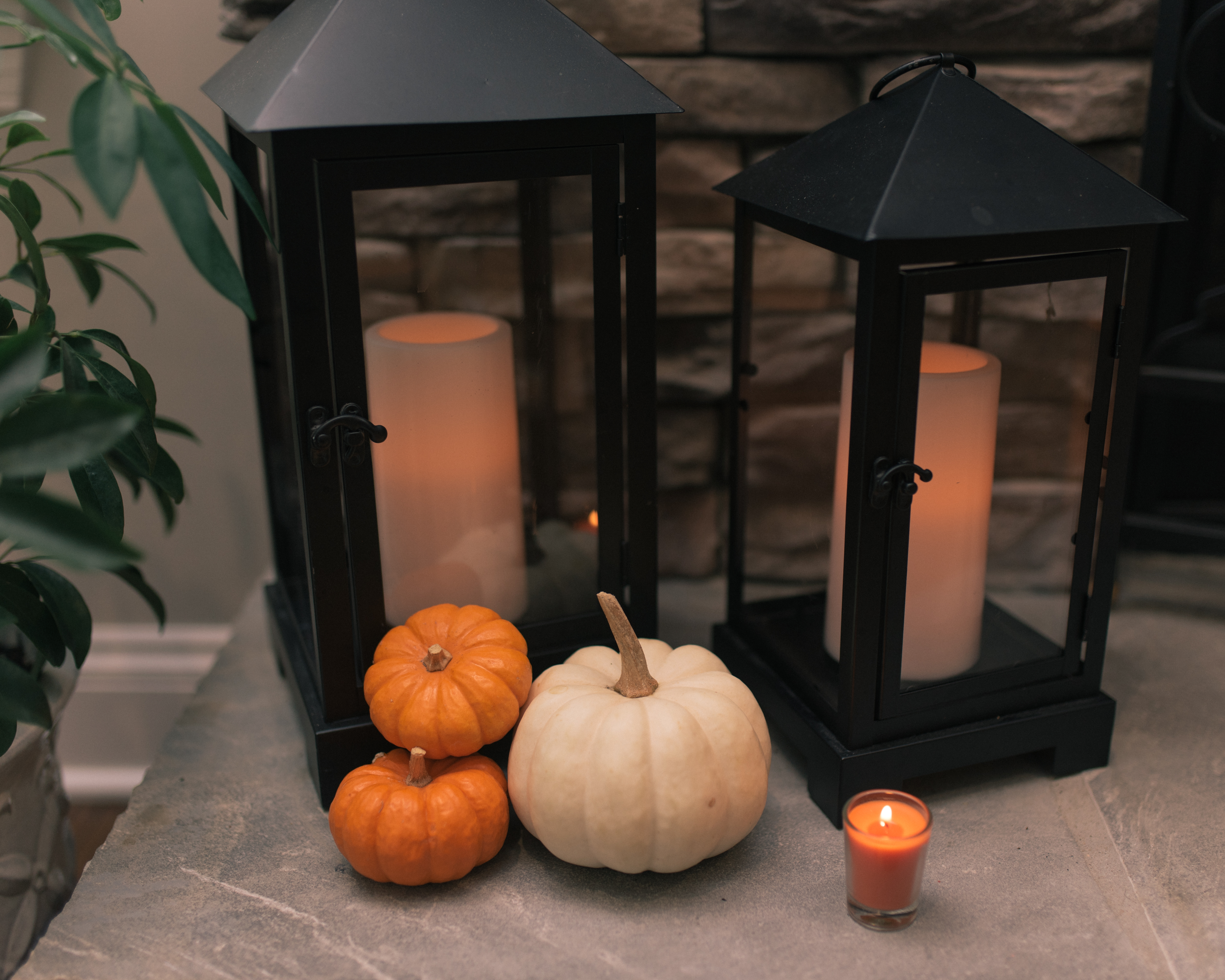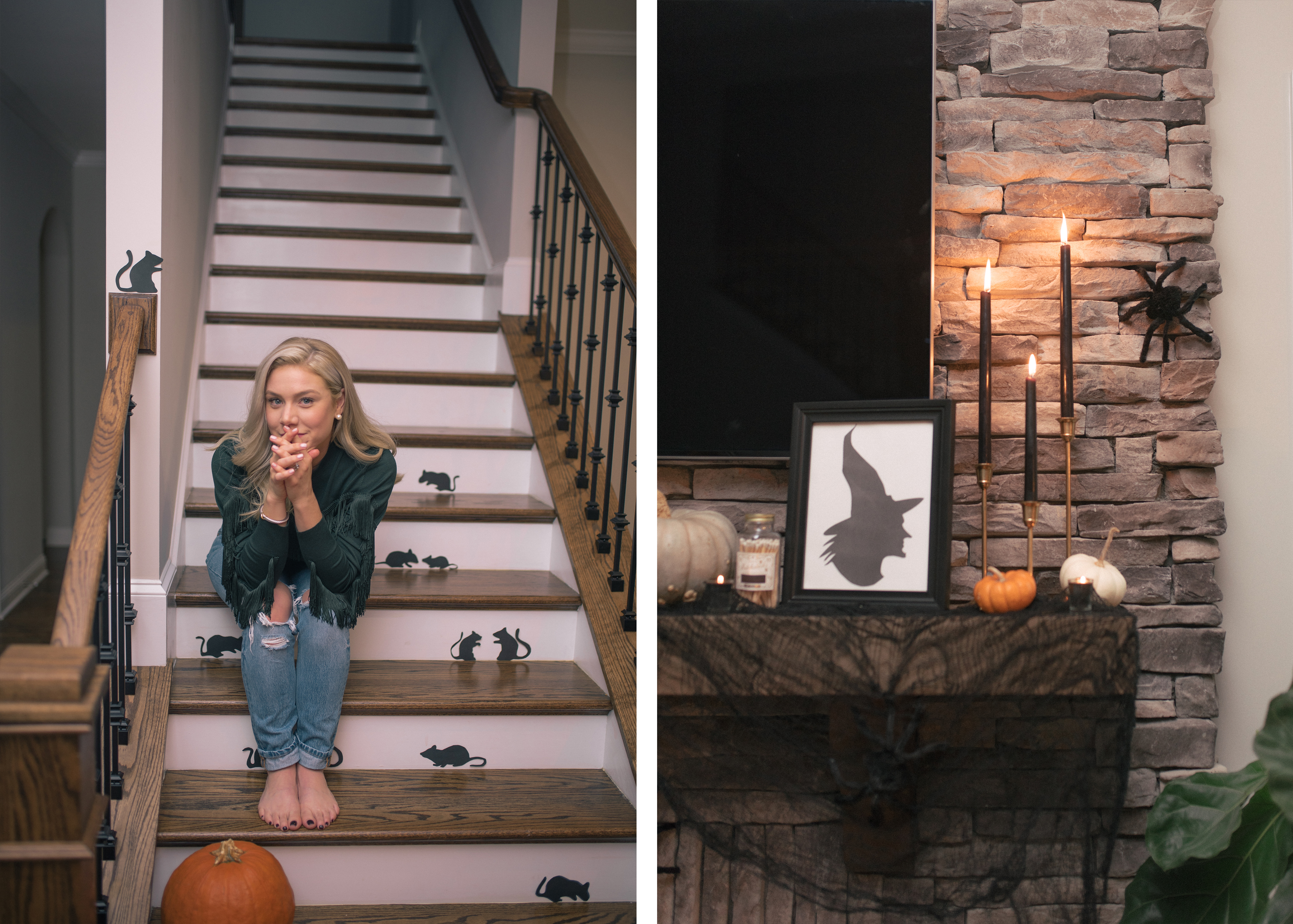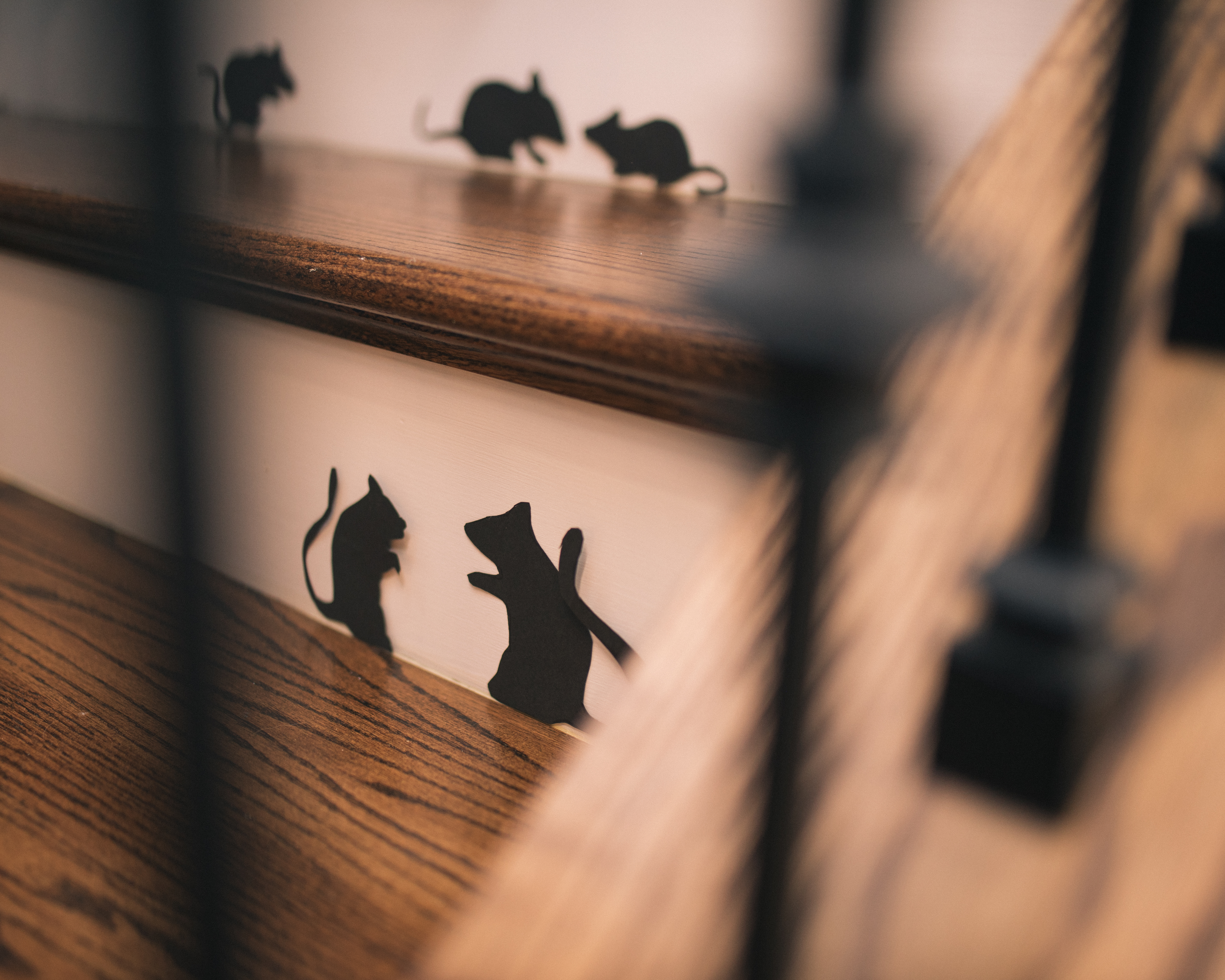 With the extra Cardstock from our bat project, I decided to line my stairs with paper mice. They're another borrowed tradition from my childhood.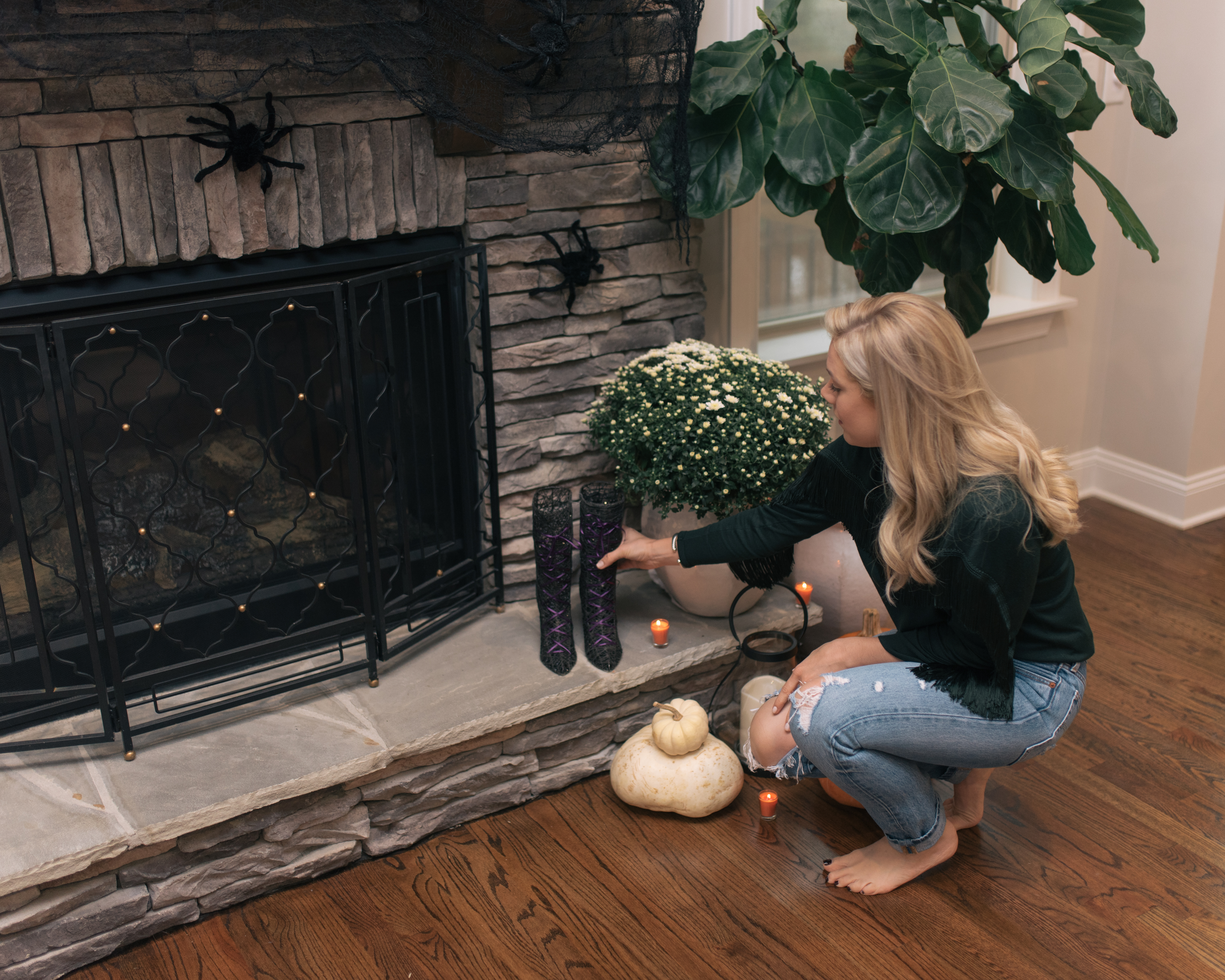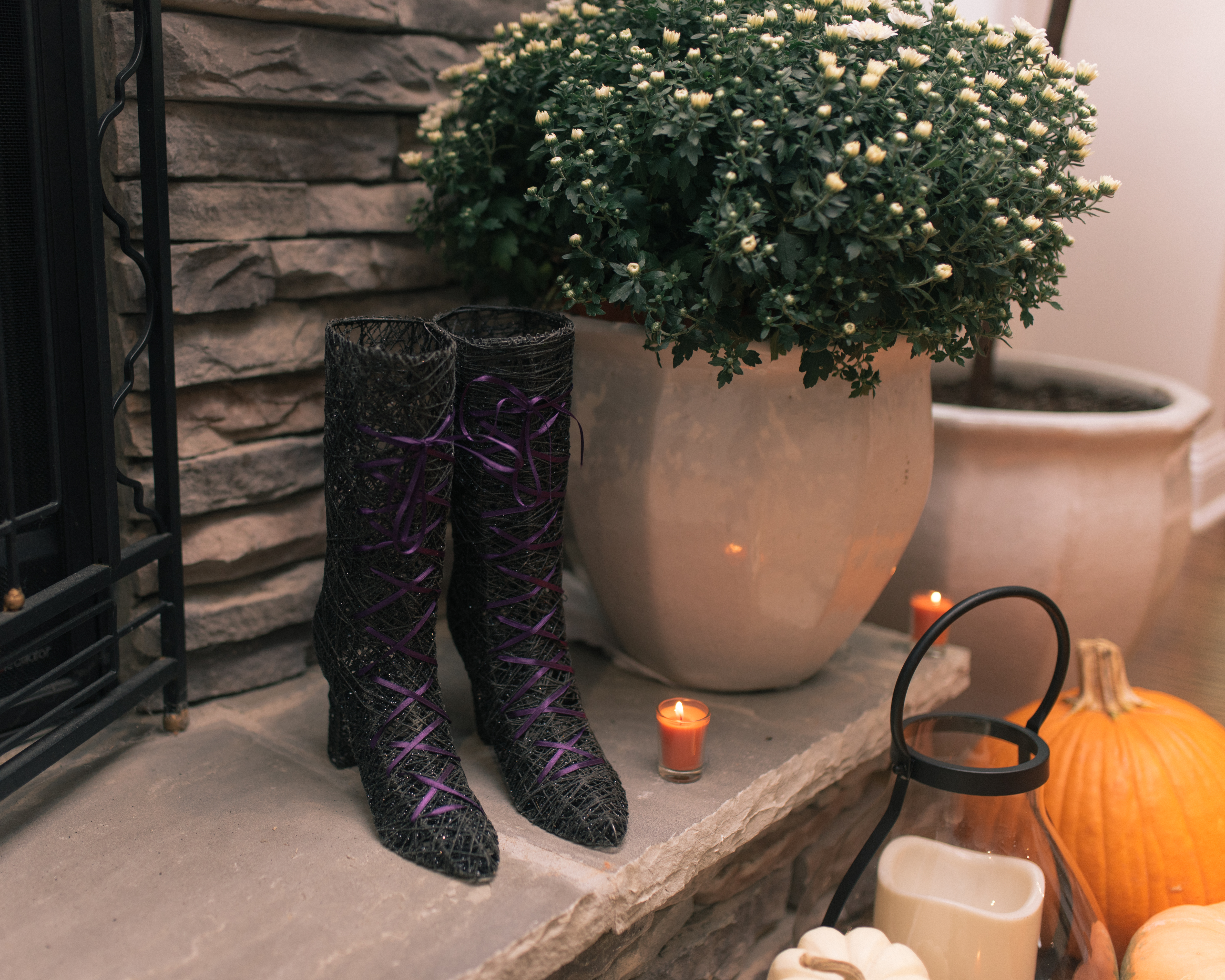 I used tall candlesticks and themed matches to add functionality. These exact matches are not longer available, but I found the perfect all black set! And finally, I added a pair of witch's boots to complement the framed witch silhouette. To make one of your own, simply print out this template (here) and frame it in a black matte 8 x 10 frame.
I'll always remember my mom as being the ultimate decorator when it came to holidays. She gave such care to even the tiniest details, like lining the staircase with mini pumpkins for Halloween each year. The way my family embraced holidays full-on made the occasion all the more special. This is something I want to carry on as Justin and I begin to build our own family traditions.
I hope this inspires you to create a fun and festive mantle this season! I would love to see your re-creations! – Taylor-Rae
Photography by: Will Taylor
– Click Image Below for Product Details –