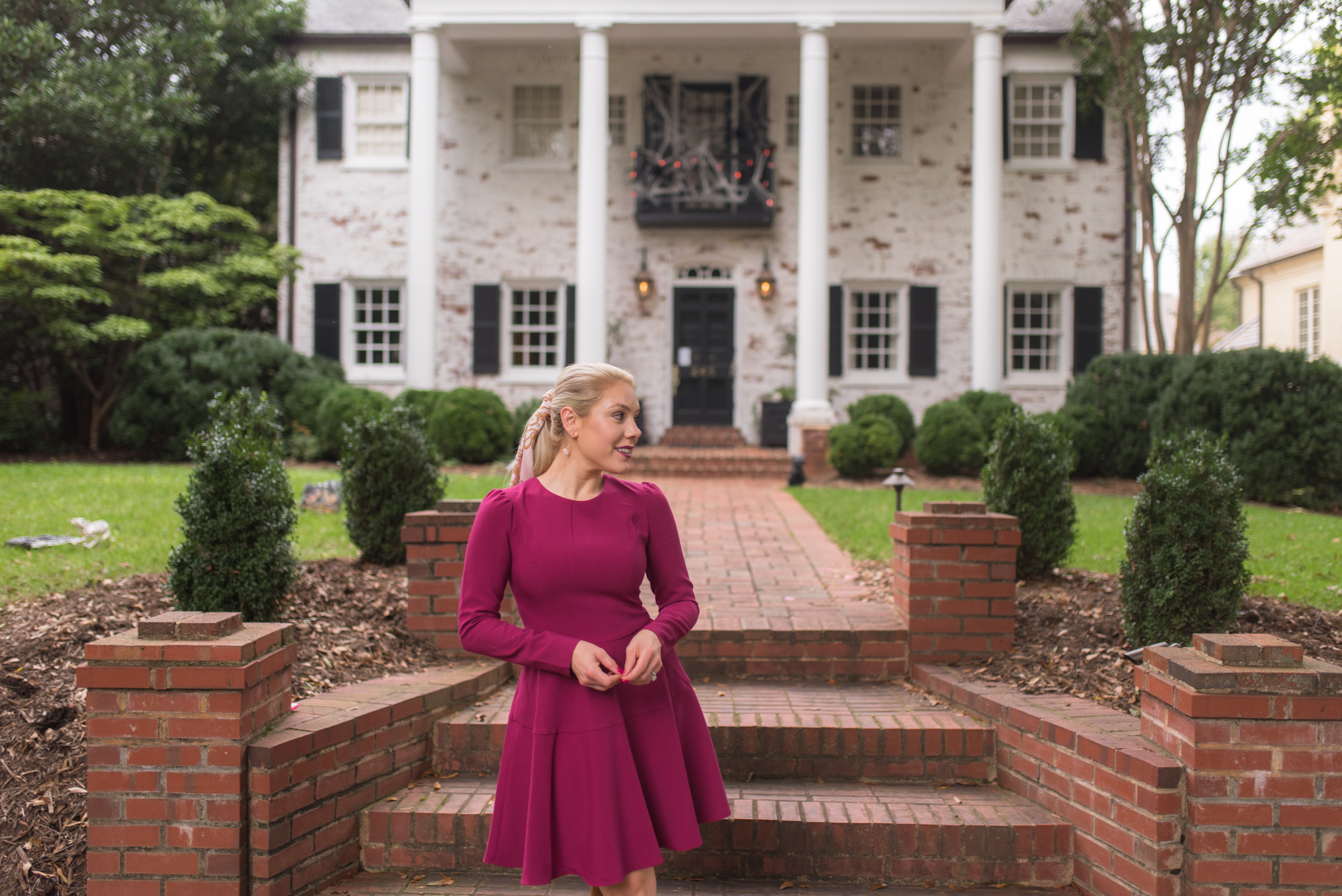 Outfit Details:
Gal Meets Glam Dress (similar here) | Sezane Boots (similar here, here, here and here) | J. McLaughlin Scarf (similar here) | Bracelet | Mac Lipstick (color, Dark Side)
Now that it finally feels like fall, I don't think I'm pushing the envelope when I say, it's fall, yall. Just kidding – I don't say that (out loud). In all seriousness, fall is without a doubt my favorite season! I feel like it's the kick off to the holidays starting with Halloween; the calm before the hustle and bustle when we can all set back and relax. How the calendar has such an effect on my endorphins is beyond me, but so are most of the mechanics behind my hormonal fracases.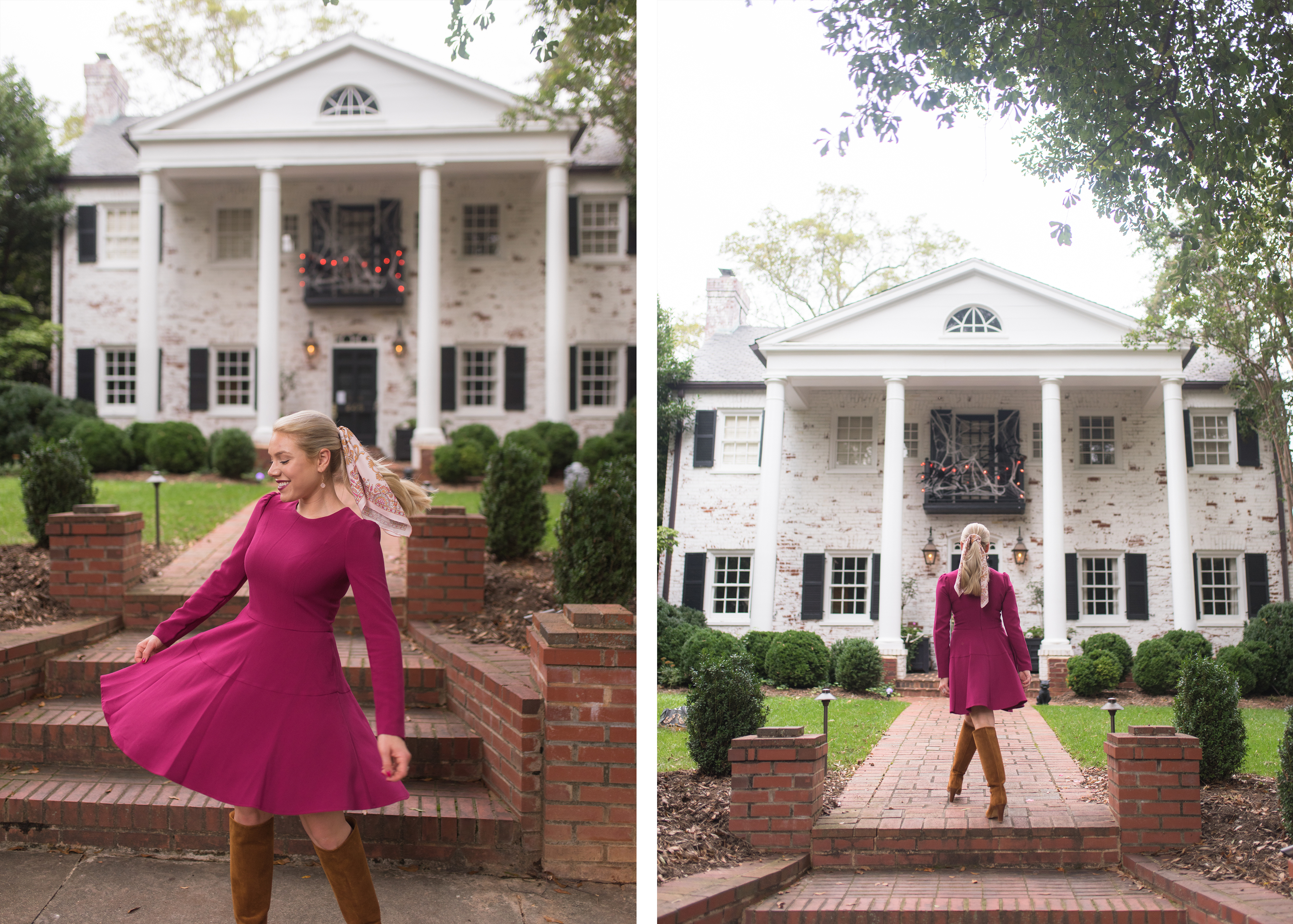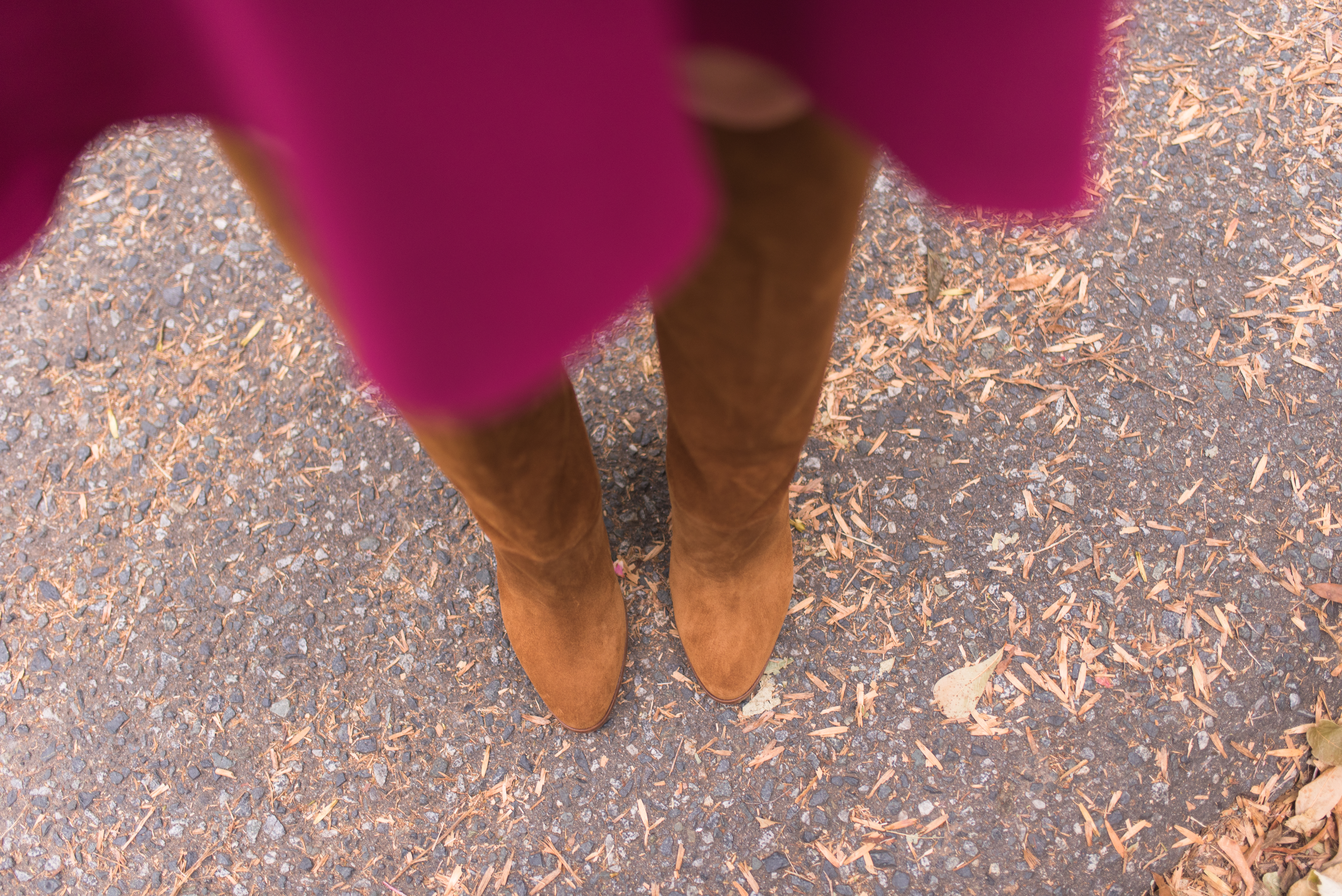 We are experiencing the loveliest fall weather here in the Carolina's. Cool enough for sleeves, but warm enough for shorts and skirts. A flirty fall dress was exactly what my fall wardrobe needed. I can't imagine a more gorgeous one than this long-sleeve Gal Meets Glam dress in this beautiful berry hue!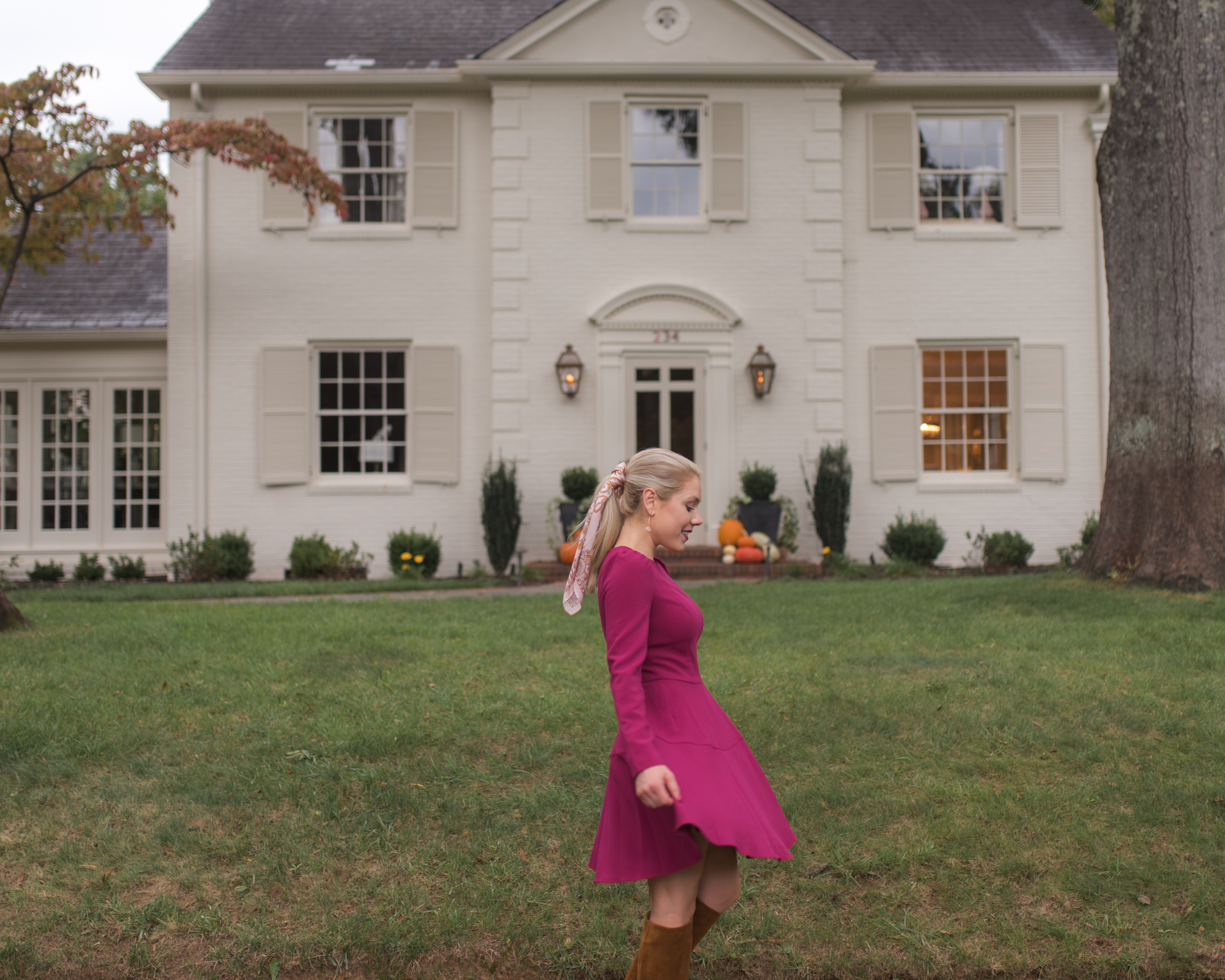 I can't tell you how much I love the Gal Meets Glam Collection by blogger and designer, Julia Engel. Since the fashion lines launch in April, I look forward to the release of new styles month after month. The October collection is among my favorite! It's chock full of classic silhouettes that are tasteful and unapologetically feminine, the very essence of my personal style. If you love the dress I'm wearing in today's post than you will also love the "Maggie" that recently launched. It's a sweater dress, and has the same flouncy skirt and full sleeves.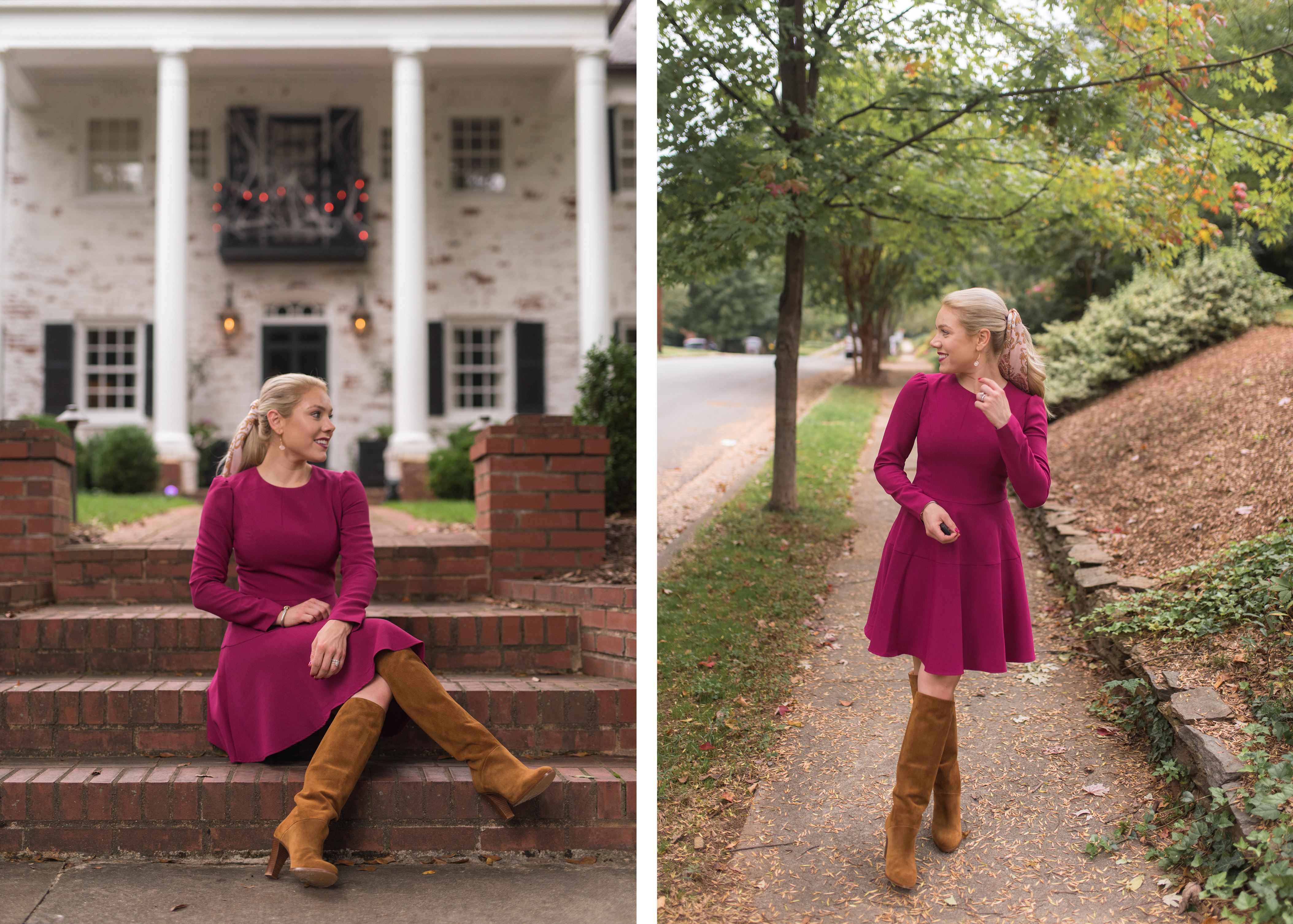 Sadly, these exact boots sold out, and do year after year! I ordered mine in record-breaking time this season, as I missed the opportunity one too many times in the past! However, lucky for you, below are a handful of similar options. Click the images for details!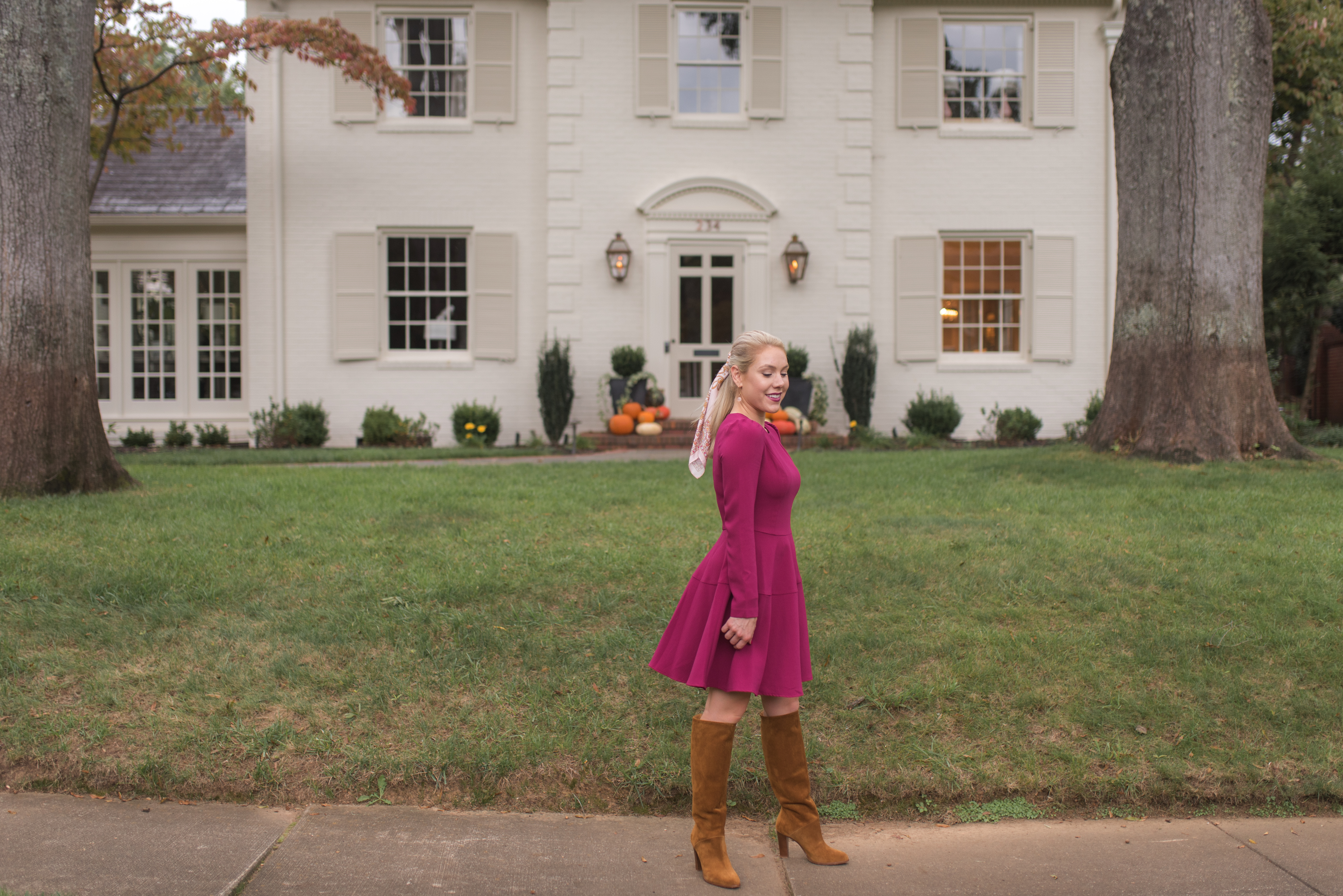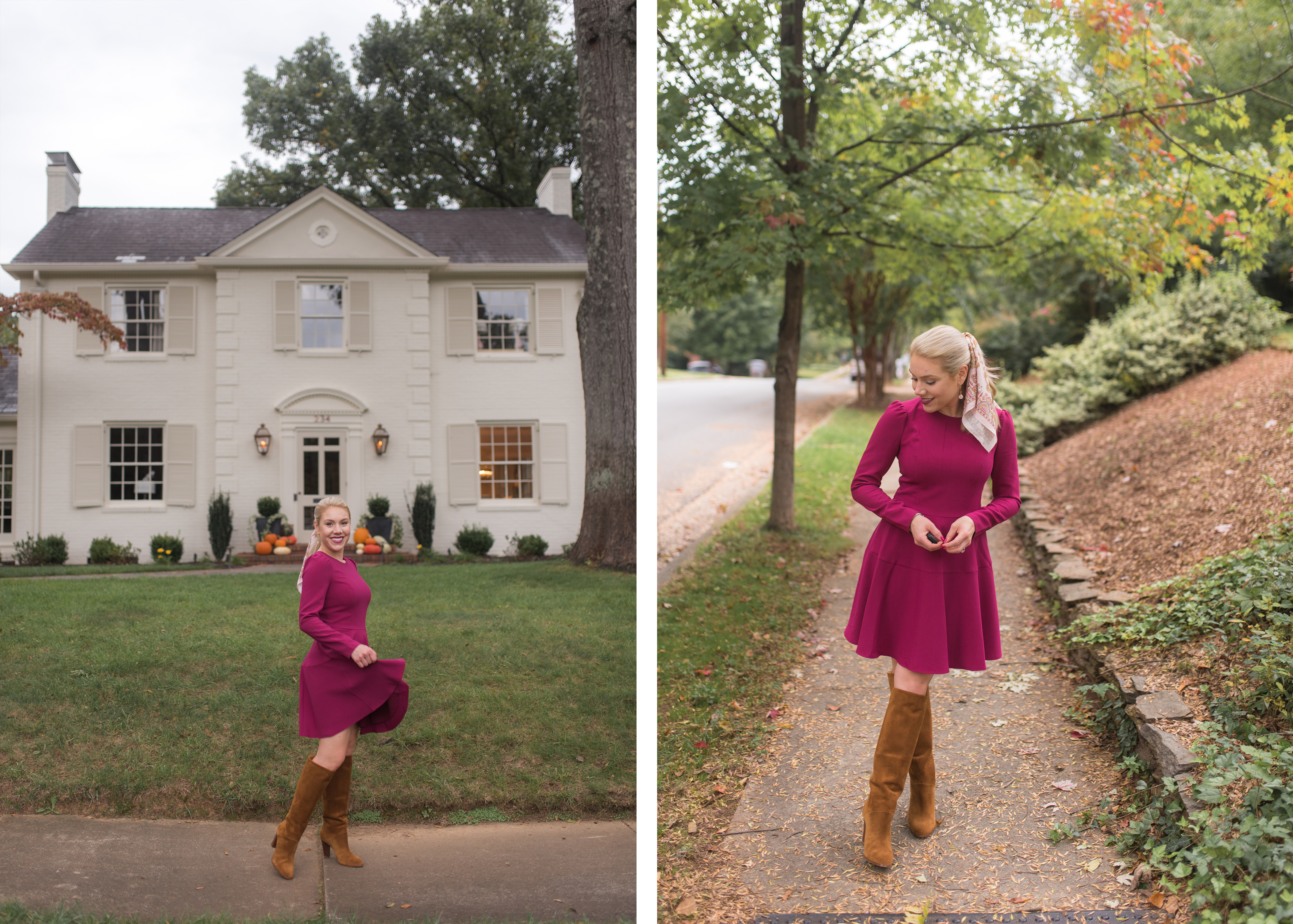 I'm coming around to the skirt and boot trend, not that I was opposed to it, but rather was trend I gave a go! Until now! You'll be seeing more, so stick around if this kind of thing strikes your fancy! I hope everyone had a wonderful weekend. We spent ours relaxing at home and soaking in this beautiful weather.
xx, Taylor-Rae
– Click Image Below for Details –