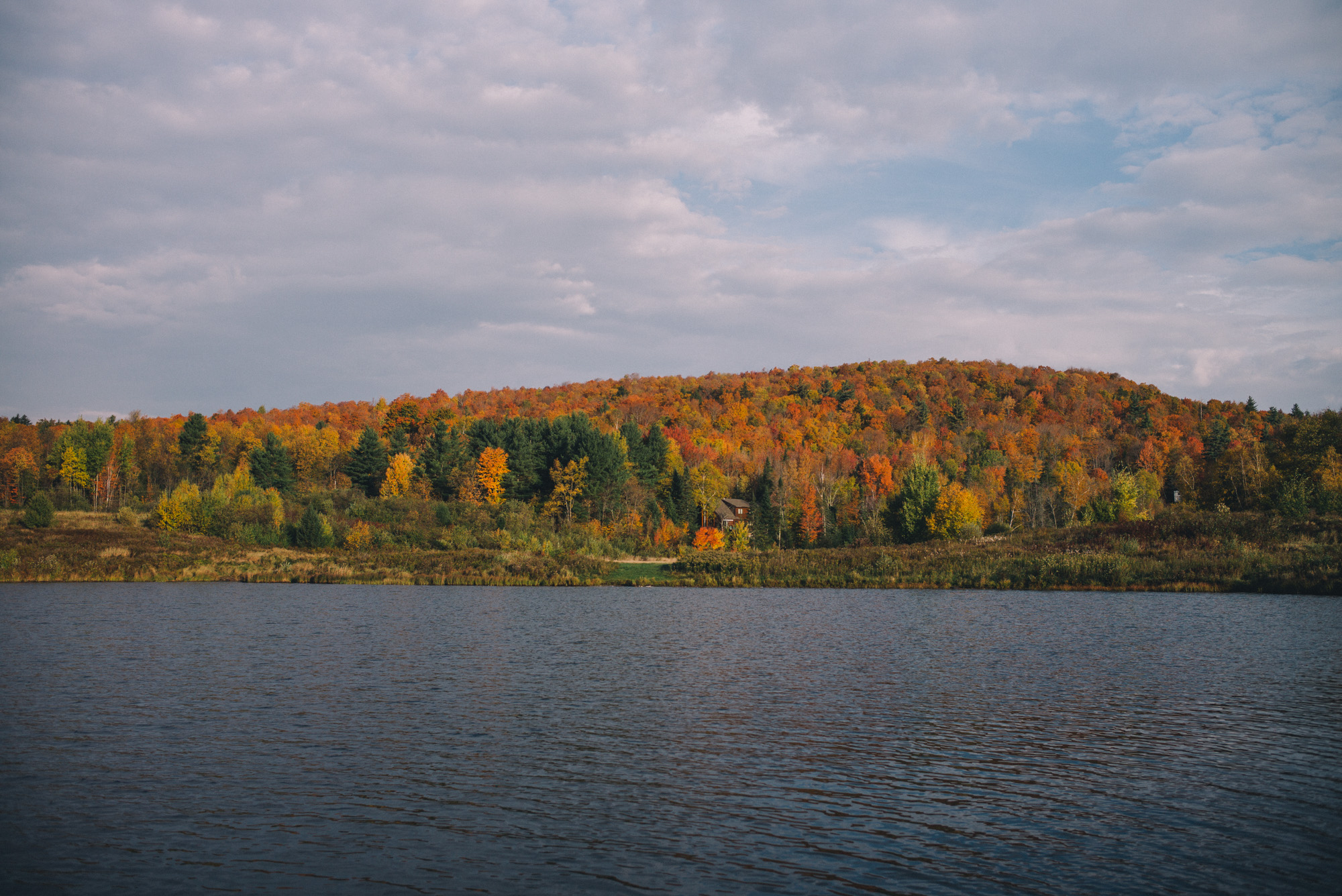 From mountain towns to big cities to quiet coastal getaways, the Carolina's have so much to offer during the fall season. There are a heaping helping of things to experience. It's one of my favorite seasons for this very reason. Since there is so much to see and do, I thought I'd share a list of activities that make fall in the Carolina's so special.
I rounded up the most festive, fun events of the season to get you in the holiday spirit. Enjoy this guide to celebrating fall in the Carolina's. I hope you give one – or a few – of these festivals a go! The list is loosely organized by date, not region.
SCarowinds
Carowinds transforms from "theme park" to "scream park" for its annual SCarowinds Halloween attraction. There are said to be over 500+ monsters, ghosts and goblins roaming the grounds. And if you're up for the thrill, ride one of the 16 haunted attractions. September 14th – October 28th 
Carolina Renaissance Festival
Travel back in time at the Carolina Renaissance Festival. Hundreds of costumed characters bring 16th century history to life with performances, games, demonstrations and hands-on activities. Saturday's and Sunday's September 29th – November 18th
Charleston's Fall Tour of Homes
If you've ever dreamed of entering one of the stunning historic homes in the downtown Charleston historic district, this is the event you must attend. Homeowners are giving a peek into some of the nation's most historic homes and gardens, thanks to the Preservation Society of Charleston. Tickets are limited, so be sure to scoop yours up while they're available! October 4th – 28th
Chihuly at Biltmore
Chihuly at Biltmore showcases breathtaking large-scale glass sculptures in an equally breathtaking setting. This is the first art exhibition in Biltmore's historic gardens. It's also the first garden exhibition of Dale Chihuly's works in North Carolina. Now – October 6th
Hawksnest Ziplining
One way to experience spectacular views of fall foliage in the Blue Ridge Mountains is high above the trees. If you're up for an adrenaline rush, Hawksnest currently has 20 ziplines including 4 mega zips, 2 over 2000 feet long and 2 over 1500 feet long. With 4 miles of zipline riding at heights over 200 feet and speeds up to 50 mph, experience panoramic views on almost every ride. Now – December 1st 
Great Grapes Wine, Arts & Food Festival
Great Grapes! annual casual wine tasting event, at Symphony Park at SouthPark Mall, is a Charlotte favorite! Enjoy live music, festival food, art and sample a selection of wines from 20+ wineries. You'll receive a souvenir tasting glass with admission. Kids and parking are free. October 6th 
Asheville Oktoberfest Beer Festival
If you're into sampling beer, check out Asheville's Oktoberfest Beer Festival. It's said to be a great celebration of the local beer scene, mixing Bavarian traditions with Asheville's eclectic vibe. October 6th
45th Annual Carolina Balloonfest
Watch 50+ hot air balloons take to the sky at the 45th Annual Carolina Balloonfest. You can set and watch or book a private ride. October 19th, 20th and 21st
Great Elizabeth Pumpkin Wall
Join the Elizabeth neighborhood carving party and help fill up the Elizabeth Pumpkin Wall! Follow the Elizabeth Community Instagram for event details like location and ticket purchase. October 19th and 20th 
Visit a Pumpkin Patch
– Below are area farms along with their seasonal openings. See each website for admission and hours of operation –
Bush-N-Vine Farm offers everything from hayrides and hot air balloon rides to live music, food trucks, and bounce houses. Come for a day of fun and pumpkin picking! 1650 Filbert Highway, York, South Carolina; September 29th – October 27th 
Hall Family Farm has a 5-acre corn maze, hayrides and kids' activities like a mini maze, duck race, and bouncy balls.10713 Providence Road West, Charlotte; September 28th – October 31st
Carrigan Farms is a 5th generation farm and fresh market. Come night, the 170-acre farm is transformed into 'SCarrigan' otherwise known as the scariest haunted trail in the region. 1261 Oak Ridge Farm Highway, Mooresville; September 29th – October 31st
Wise Acres is a you-pick organic strawberry and pumpkin farm. Enjoy activities like the corn pit, wagon rides, corn maze, zip lines, barrel train, and the pizza kitchen. 4701 Hartis Road, Indian Trail; September 21st – November 4th 
Apples in an Orchard
– Below are my personal favorite orchards. See each website for admission and hours of operation – 
Skytop Orchards has 22 apple varieties good for picking and is known for absolutely delicious apple cider donuts. 3403 Greenville Highway, Flat Rock; August – October
Grandad's Apples N' Such offers apple picking, treats and a corn maze. Make it a day trip and visit an overlook in Asheville to see sweeping mountain views. 2951 Chimney Rock Road, Hendersonville, NC; August – October
Windy Hill Orchard & Cider Mill, just an hour Southwest of Charlotte, offers apple picking, apple cider, pies, and donuts. 1860 Black Highway, York, S.C; Mid-August – Christmas 
Apple Hill Orchard is best known for its cider mill and country market. After picking apples, you can enjoy a cup of cold cider, a cider slushy, or hot spiced cider while at the orchard, then take home a gallon or half gallon to enjoy later. 2075 Pleasant Hill Ave., Morganton; August 2nd – October 31st 
Wilmington Riverfest
A family favorite each year, the Wilmington Riverfest offers craft vendors, concessions booths, a children's play area, entertainment on various stages, Saturday night fireworks, and more! Due to Hurricane Florence, this year the celebration has been postponed into November, but is expected to be bigger and better than ever! November 17th and 18th 
Book at the Zoo
All day, families can enjoy interactive games and prizes, face painting for kids, animal encounters with zoo educators, giant bubble making, a costume contest and 'Pumpkin Palooza' throughout the Zoo. Please see the North Carolina Zoo website for information on admission, tickets and costume details. October 27th – October 28th 
Pumpkin Flotilla
Set pumpkins sail at Cary's annual Pumpkin Flotilla. Take a carved pumpkin to Bon Park and watch it set sail across the lake in a twilight flotilla. Attendees who enter a pumpkin or dress in costume can enjoy a discounted boat ride prior to the event. Enjoy beer from local craft brewers. October 26th
Peep Fall Foliage
– Based on the annual NC Fall Foliage Prediction Map –
While there are tons (and tons, and tons) of spots you can visit in the North Carolina mountains to get that colorful experience, here are a few of the best:
October 6th – 14th (above 5,000 ft. elevation) – Leaves in the highest mountains North of Asheville turn first. Parkway at Mount Mitchell, Black Balsam and Beech Mountain. Mount Michell is the tallest peek in North Carolina.
October 10th – 18th (4,000 – 5,000 ft. elevation) – Said to be when the best colors really pick up steam, including Mount Pisgah and areas south of the Blue Ridge Parkway. If you're up for a real challenge hike Grandfather Mountain's Profile Trail.
October 17th – 25th (3,000 – 4,000 ft. elevation) –  Is predicted to be the ultimate week for the most color. This includes much of Pisgah National Forest. Top hikes include Looking Glass Rock (also visit Looking Glass Falls) and Cradle of Forestry. Coined "The Grand Canyon of the East", Linville Gorge offers scenic trails along the Blue Ridge Parkway.
October 24th – November 1st (2,000 – 3,000 ft. elevation) – When the City of Asheville and Biltmore Estate show their color. It's a great time for a waterfall hike in DuPoint State Forest.
The temperature hasn't quite dropped, though the porches throughout Charlotte are dressed for the season. Doorsteps are lined with pumpkins, dozens of mums can be seen from miles away and streetlights are wrapped in gauze. Charlotte's next level like that, haha! This past weekend, Justin and I sat down with our calendar and talked about the festivals we wanted to attend. I've never been to SCarowinds (how is that possible?) and would like to go! This year we're attending the 45th Annual Carolina Balloon Fest. I'm curious if any of you have chartered a hot air balloon? If so, would you recommend the experience? You can comment below or message me on Instagram. 🙂 Happy October!
xx – Taylor-Rae