Over the long weekend I shared several recipes on Instagram stories and was blown away by the response! So many of you reached out asking for the full recipes, including the one for this guilt-free Buffalo Chicken Casserole. To be honest, I pulled together ingredients from three different recipes and was a little nervous how things would turn out. Luckily, it was AMAZING. This Buffalo Chicken Casserole dish is compliant with Whole30 and Paleo diets, but can easily be made a hearty dish with the addition of a few simple ingredients.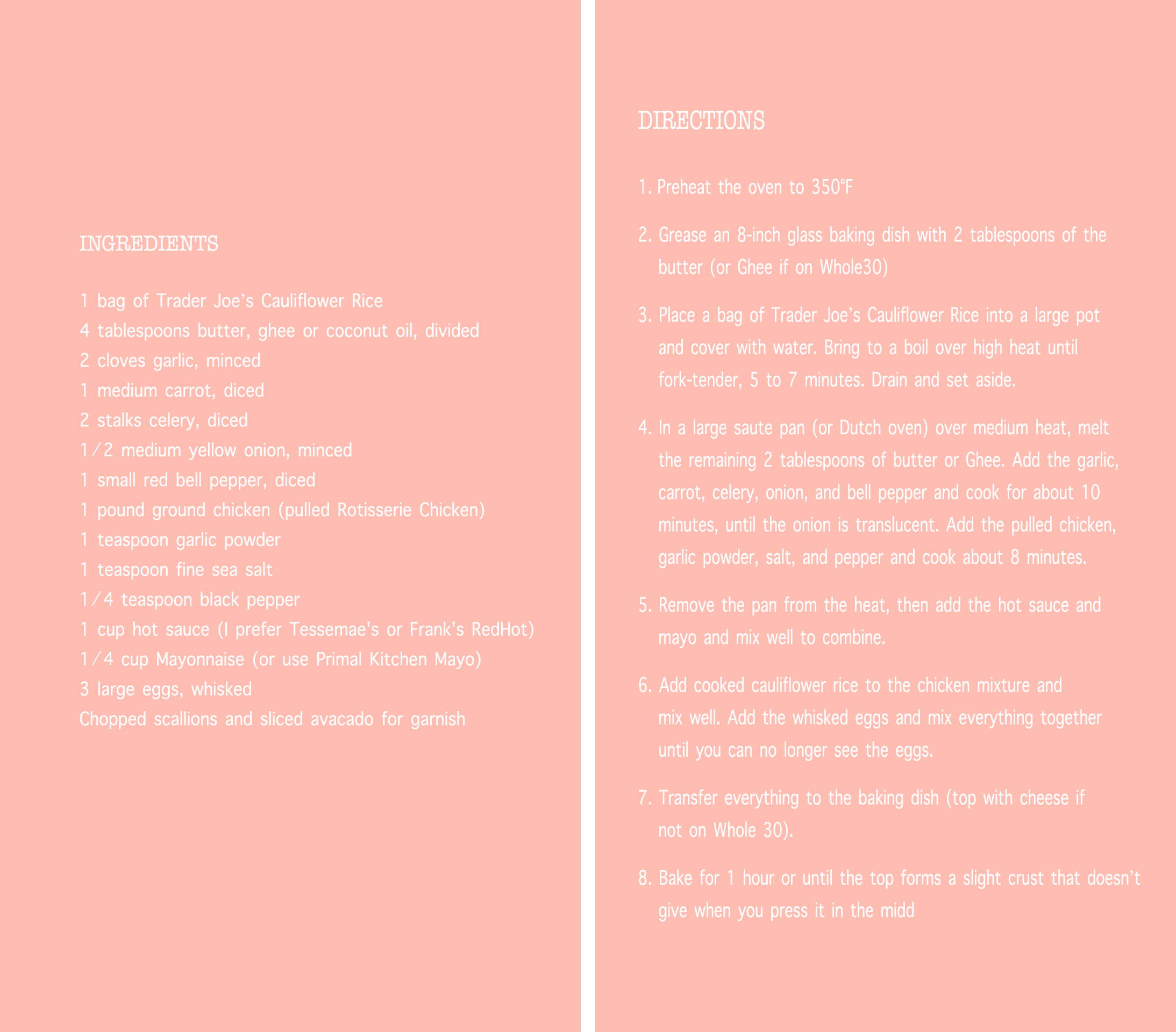 Make this dish hearty by adding the following ingredients:
1 (8 ounce) package cream cheese, softened (beat with a mixer until smooth)

2 cups shredded Colby Jack Cheese
Add these ingredients to 'Step 6' in the directions above. The cream cheese will hold everything together, so it's not necessary to use eggs.
Below are the snippets I shared on Instagram stories. These pictures are a far cry from Food Network, but I was too thrilled by everyone's response to not share. Please let me know what you think! I've decided to make the hashtag #StyleSouffleEats for everyone to follow. Share and tag me in Insta stories if you make. 🙂 I'm interested to know what you think.