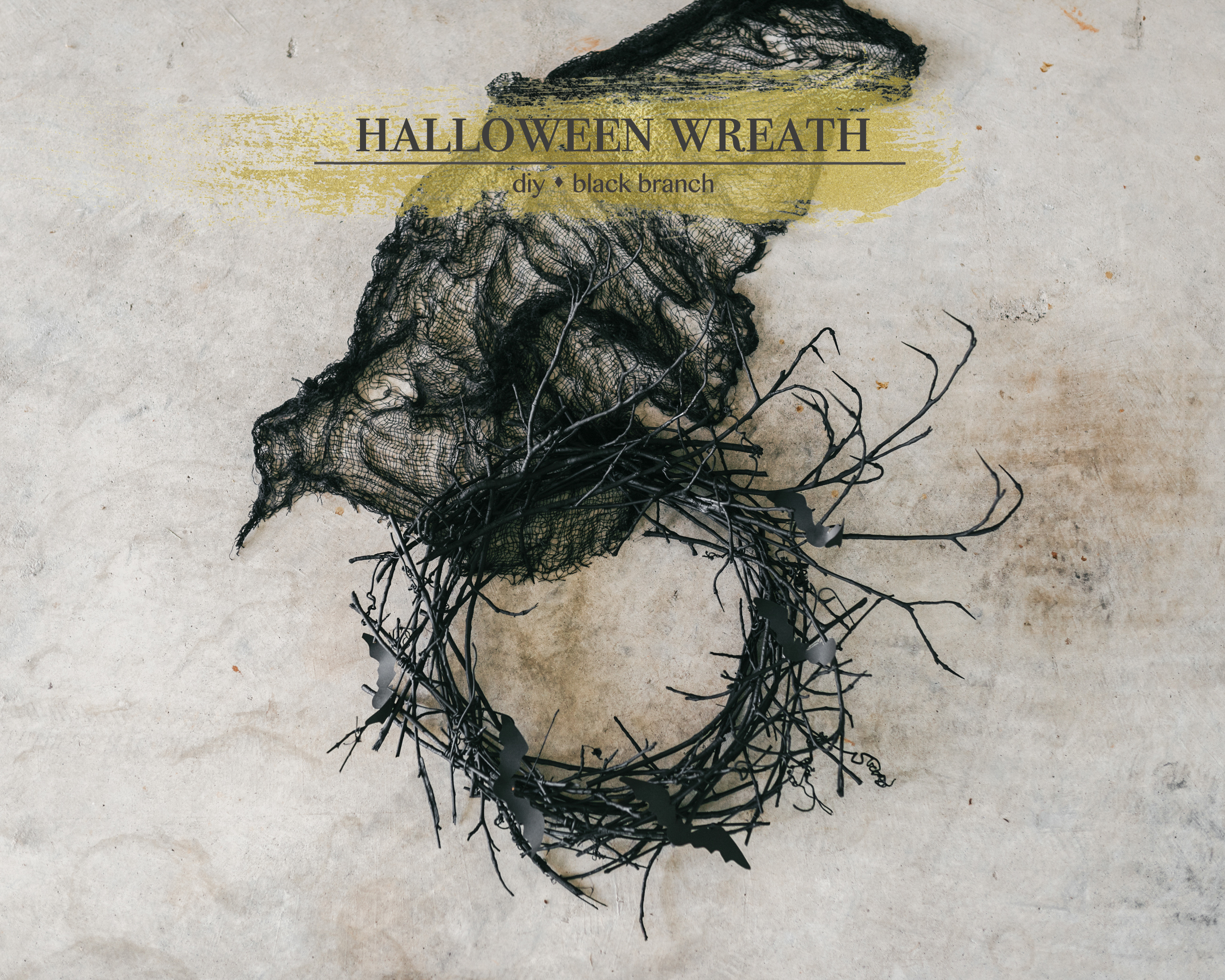 Last month, I was playing on Pinterest when I came across this creepy twig wreath at Crate and Barrel. I loved it, but wondered why it was $50… I mean… it's sticks. So I decided to make one myself, and was surprised at just how easy it was. This 'DIY Halloween Wreath' took me all of 30 minutes and looks great on our front porch. Of course, the sticks are a bit different, but I'm a pretty big fan of how it turned out. It's fun, whimsical and perfect for Halloween. I'm excited to share this easy how-to with you, so keep scrolling for an easy step-by-step guide.
DIY Black Branch Halloween Wreath
Here's what you will need:
sticks (from your yard, in sizes of your choice)
clear plastic/ card board
Instructions:
I started by gathering a few dozen sticks from the wooded areas around our home (about 14″ pieces). I kept the sideway branching pieces in tact as much as possible. I also opted for sticks with character. Then, on a flat surface, I used a hot glue gun to glue four of the heftier sticks together at a 90° – 135° angle, creating a hexagon shape.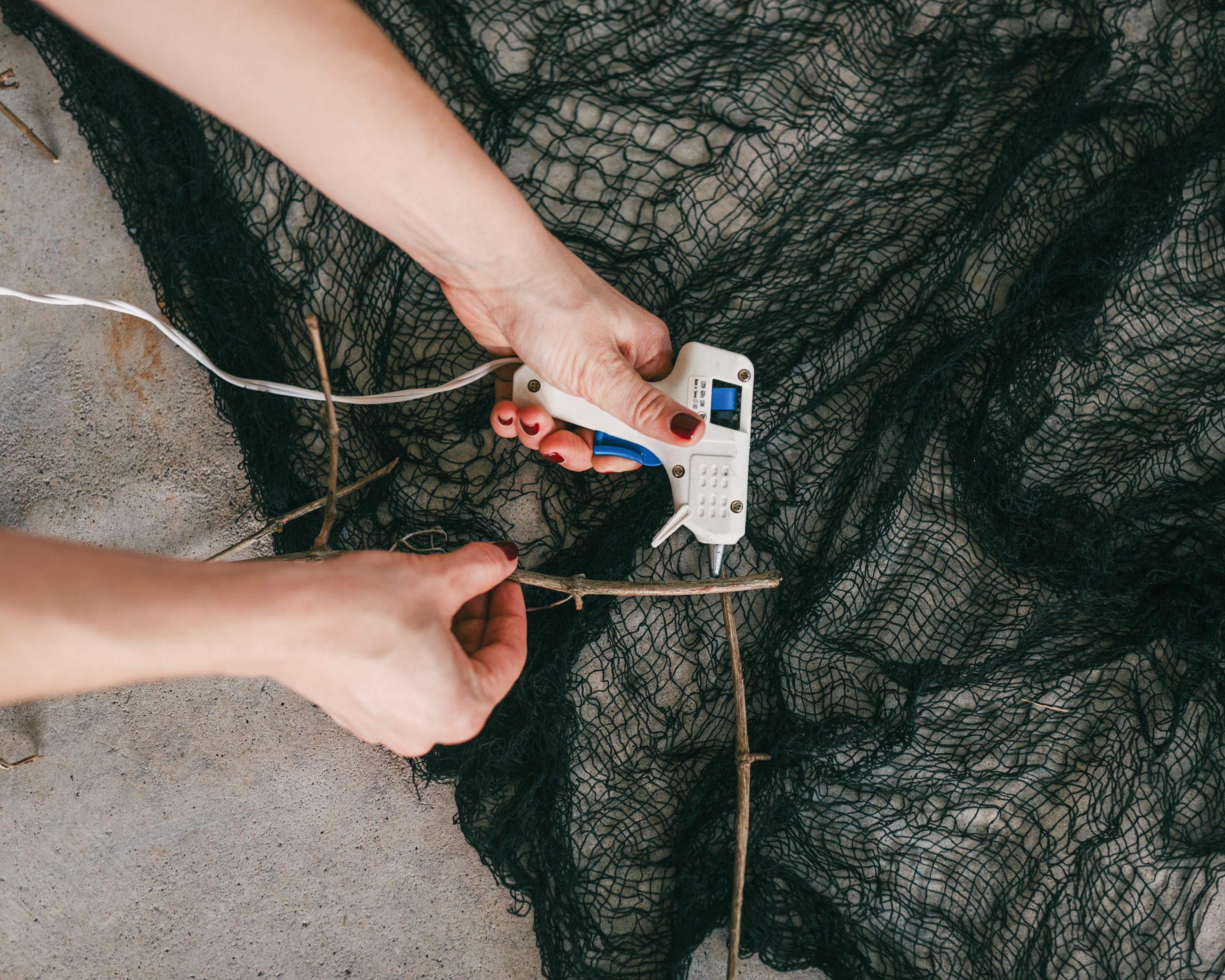 Then, I continued around the circle gluing sticks in each corner and around the frame. If possible, try to choose corner pieces that have a natural curvature to them.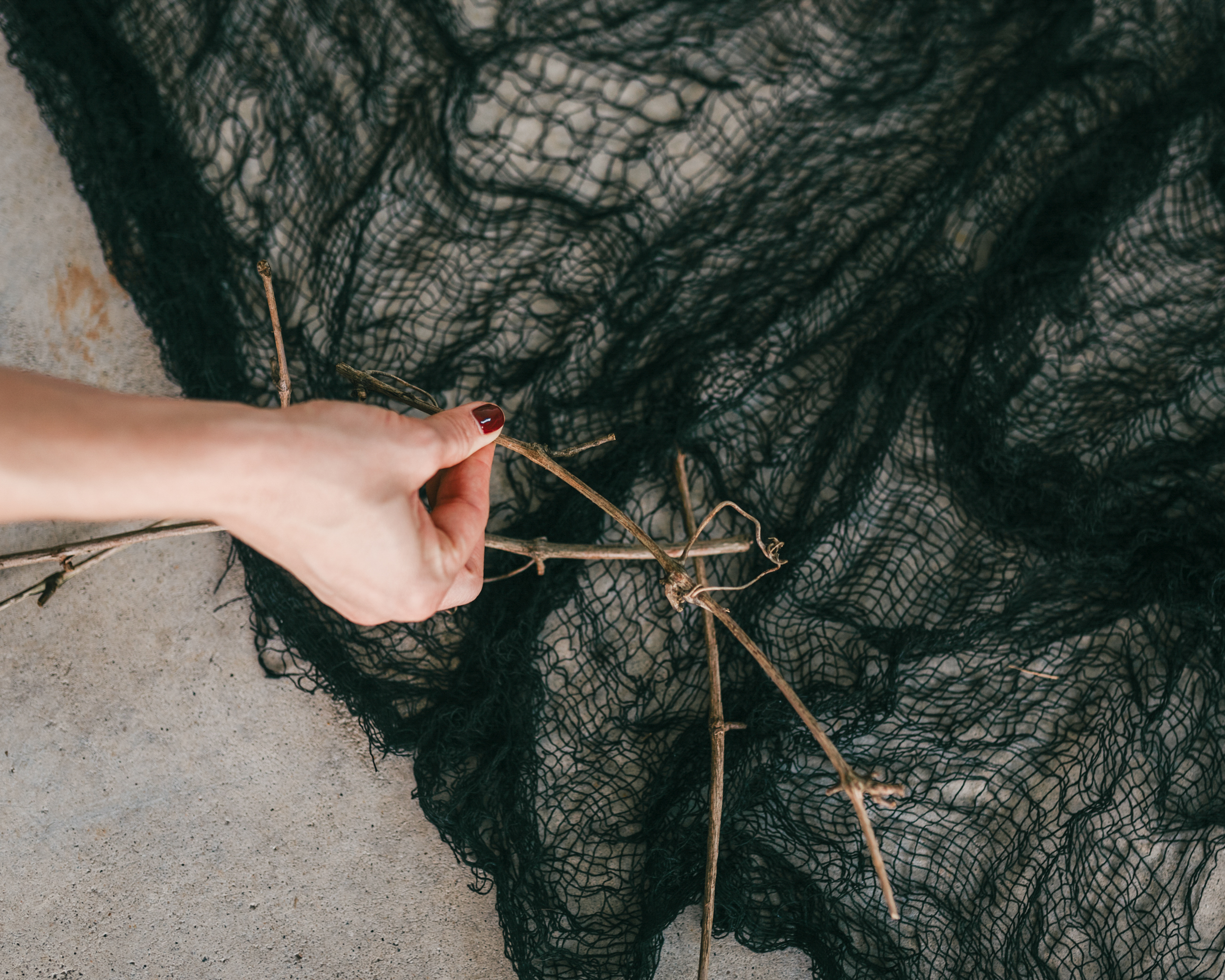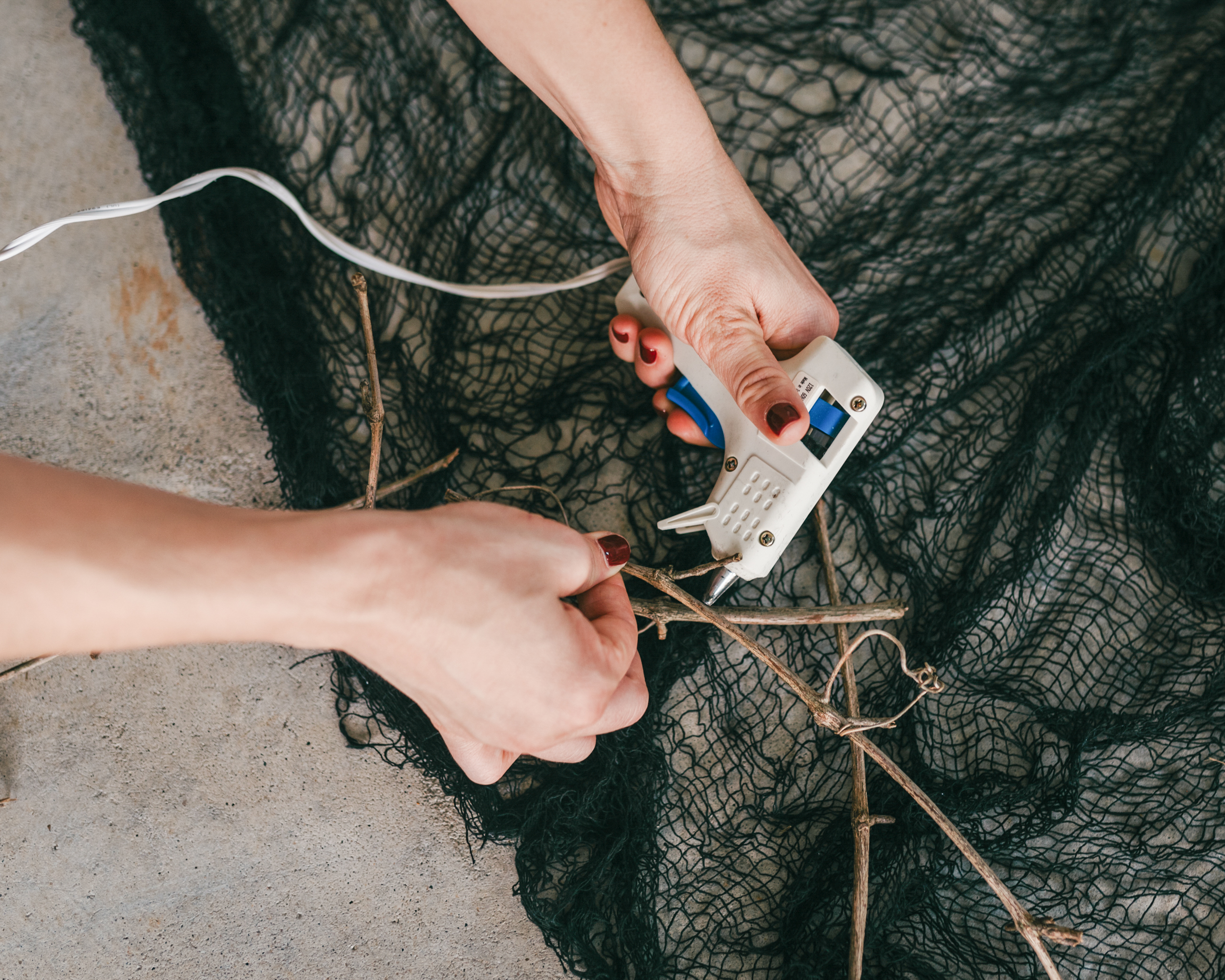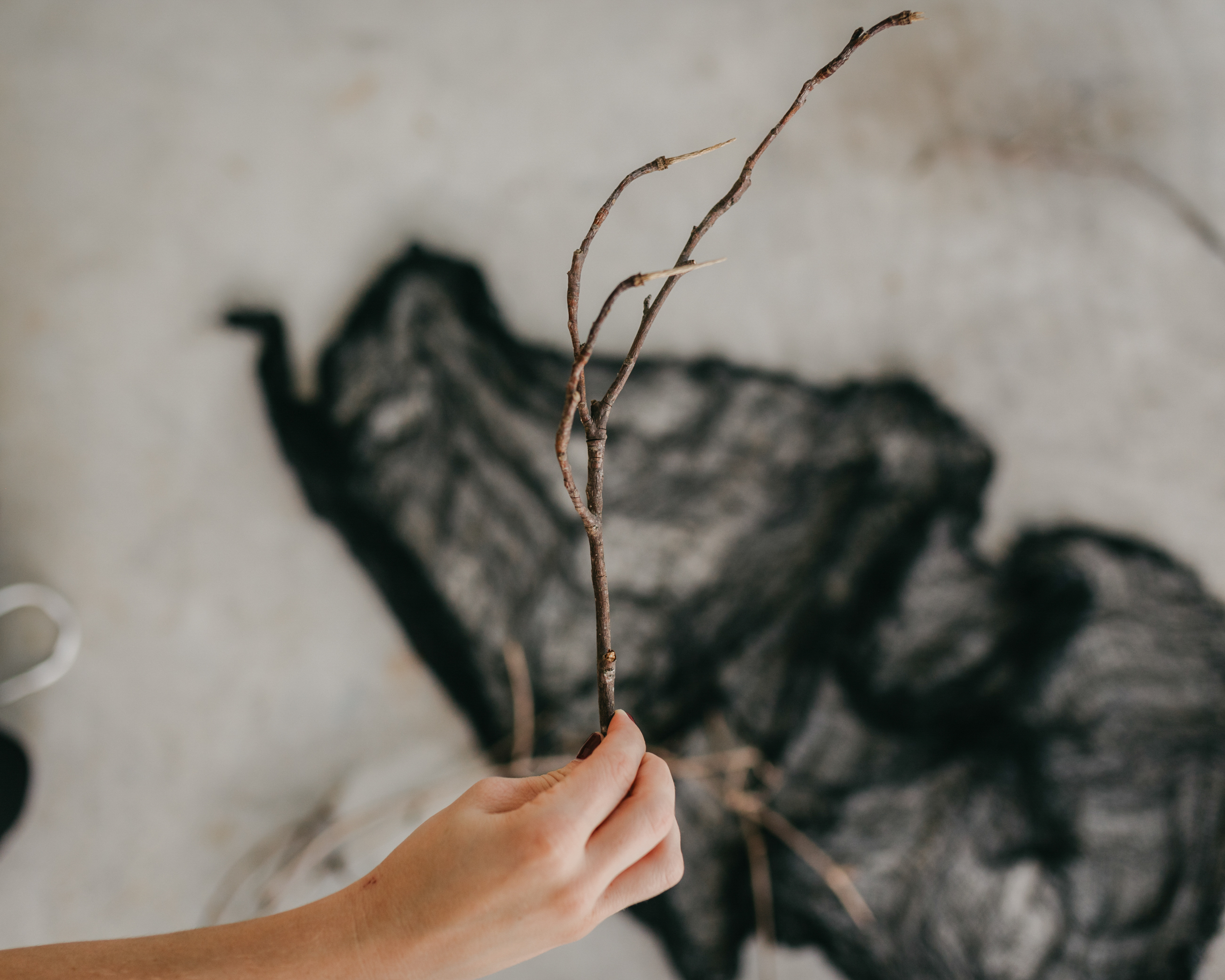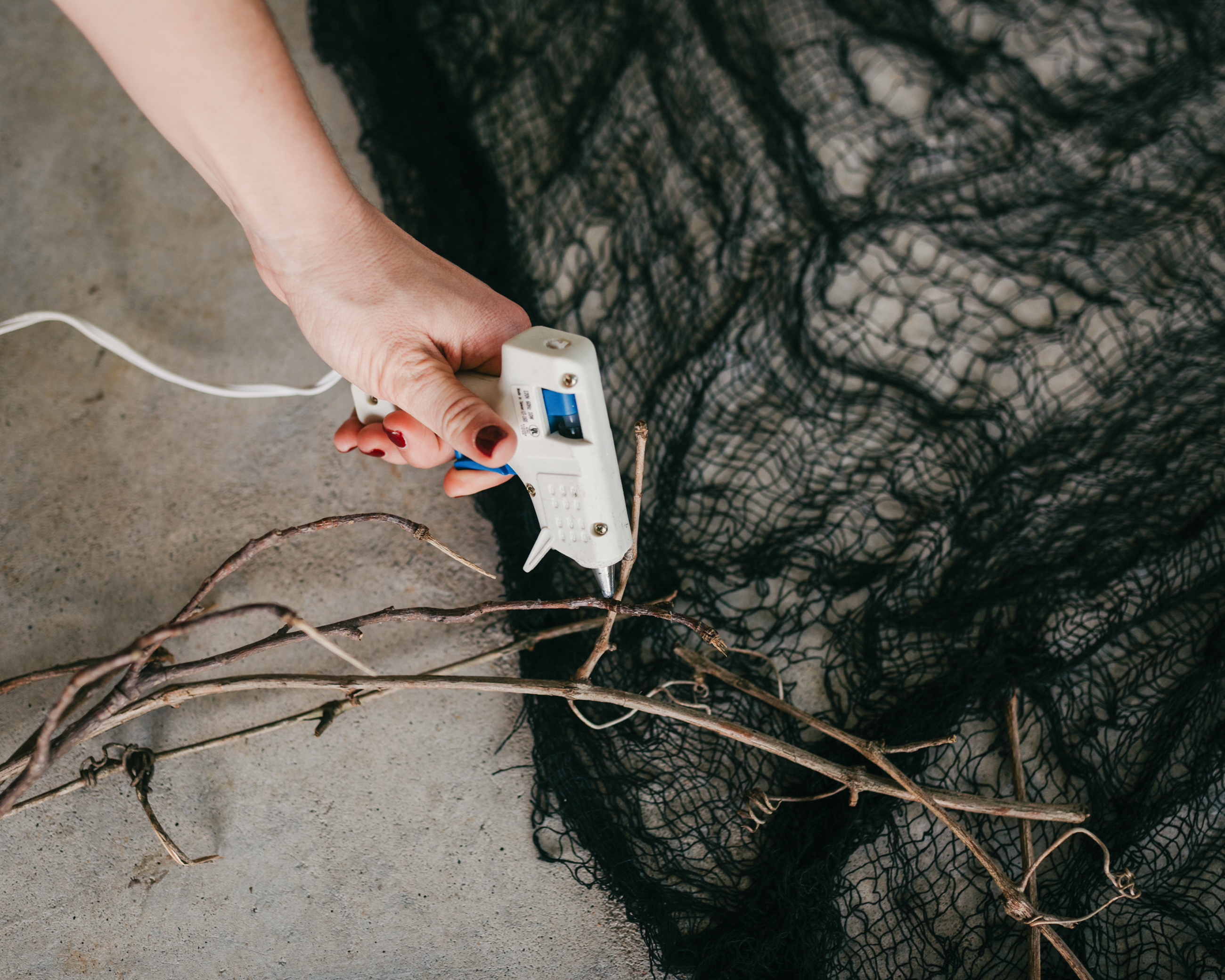 When layering, I would look to see how the pieces fit together before adding them to the structure.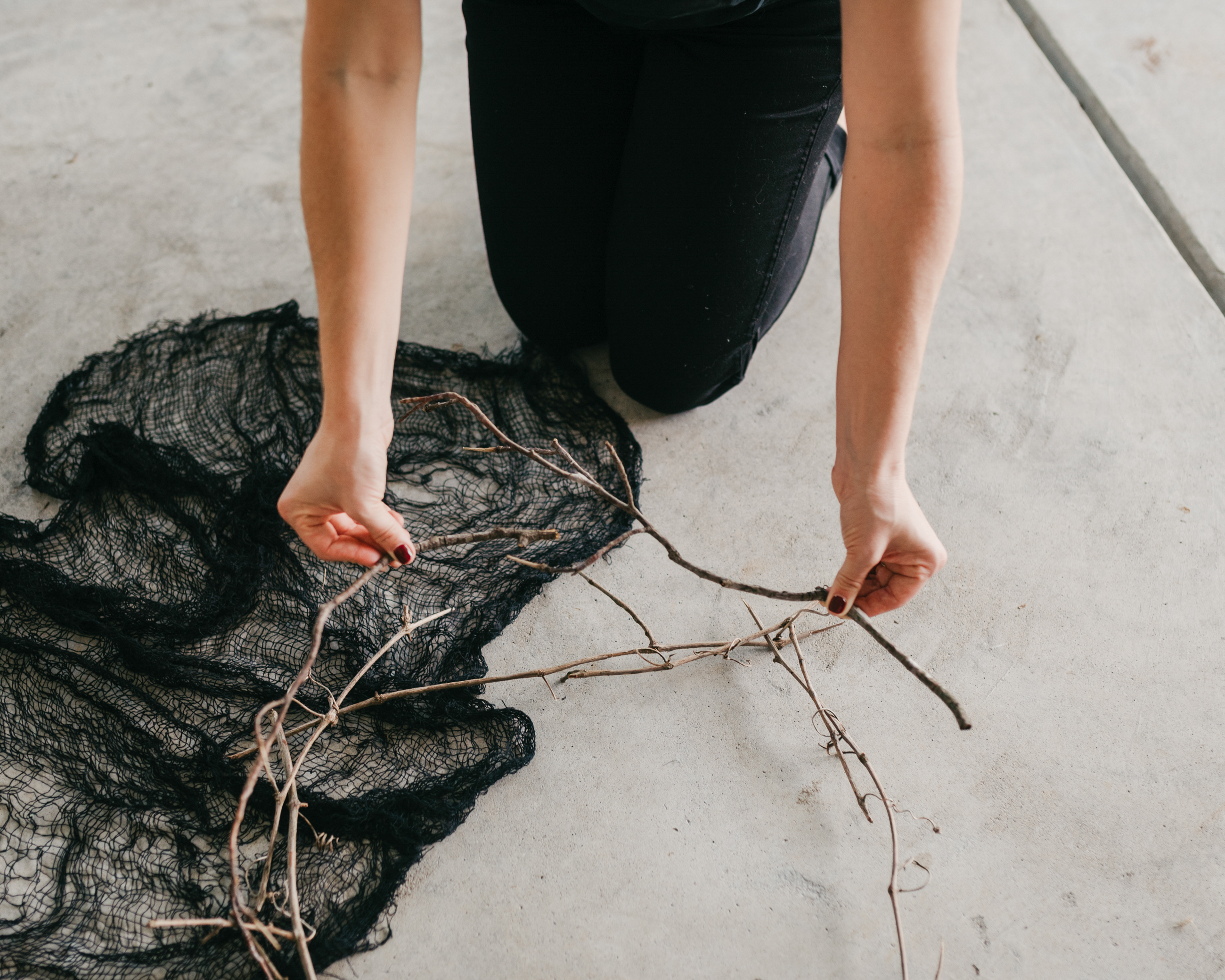 I think that even though the sticks are a little mangy looking, that just adds to the appeal.  As long as the circle is relatively consistent, the sticks can go on in any which way.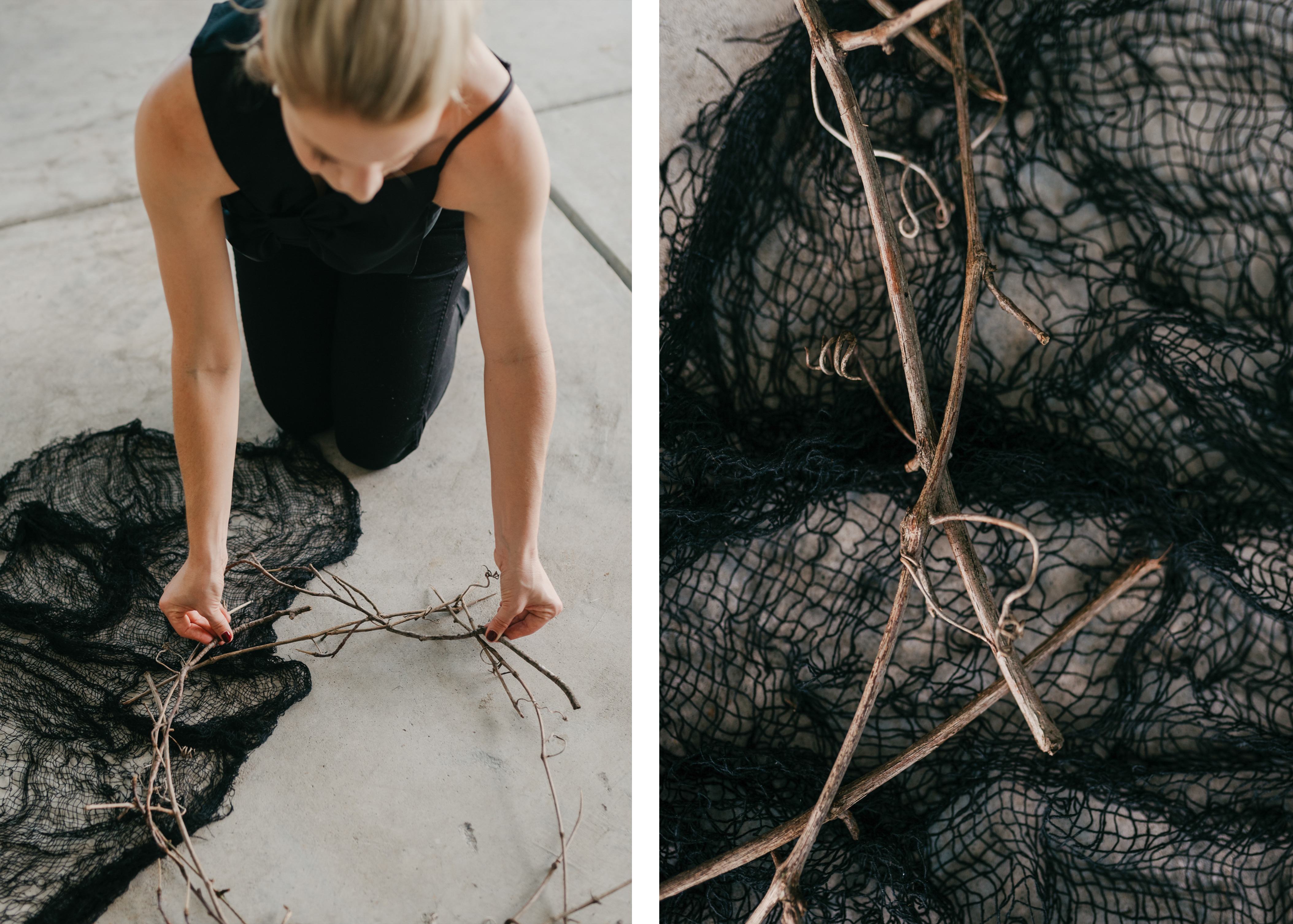 After just a couple minutes of gluing, it started to come together quite nicely!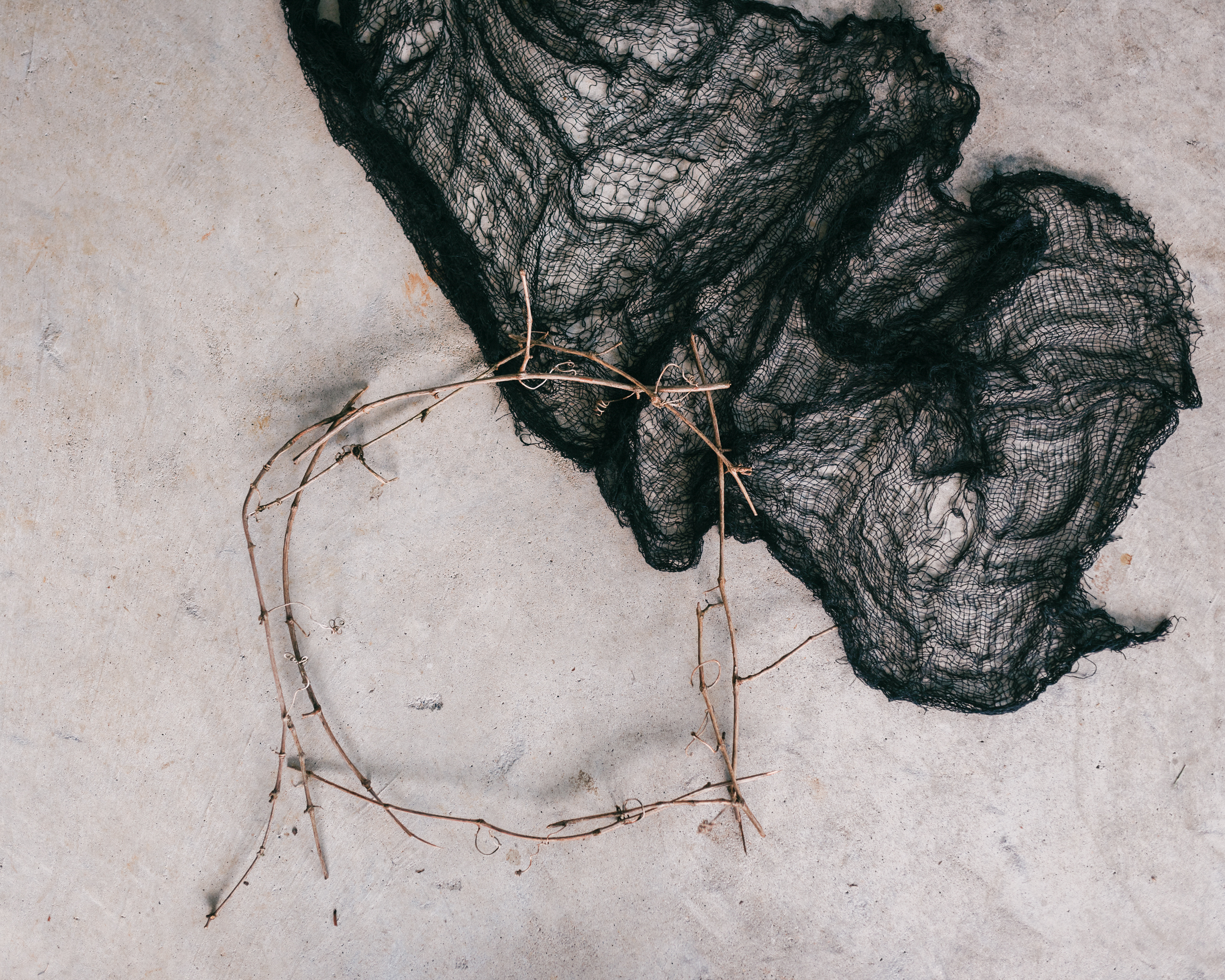 You can make your wreath as thick, thin, round or uneven as you'd like!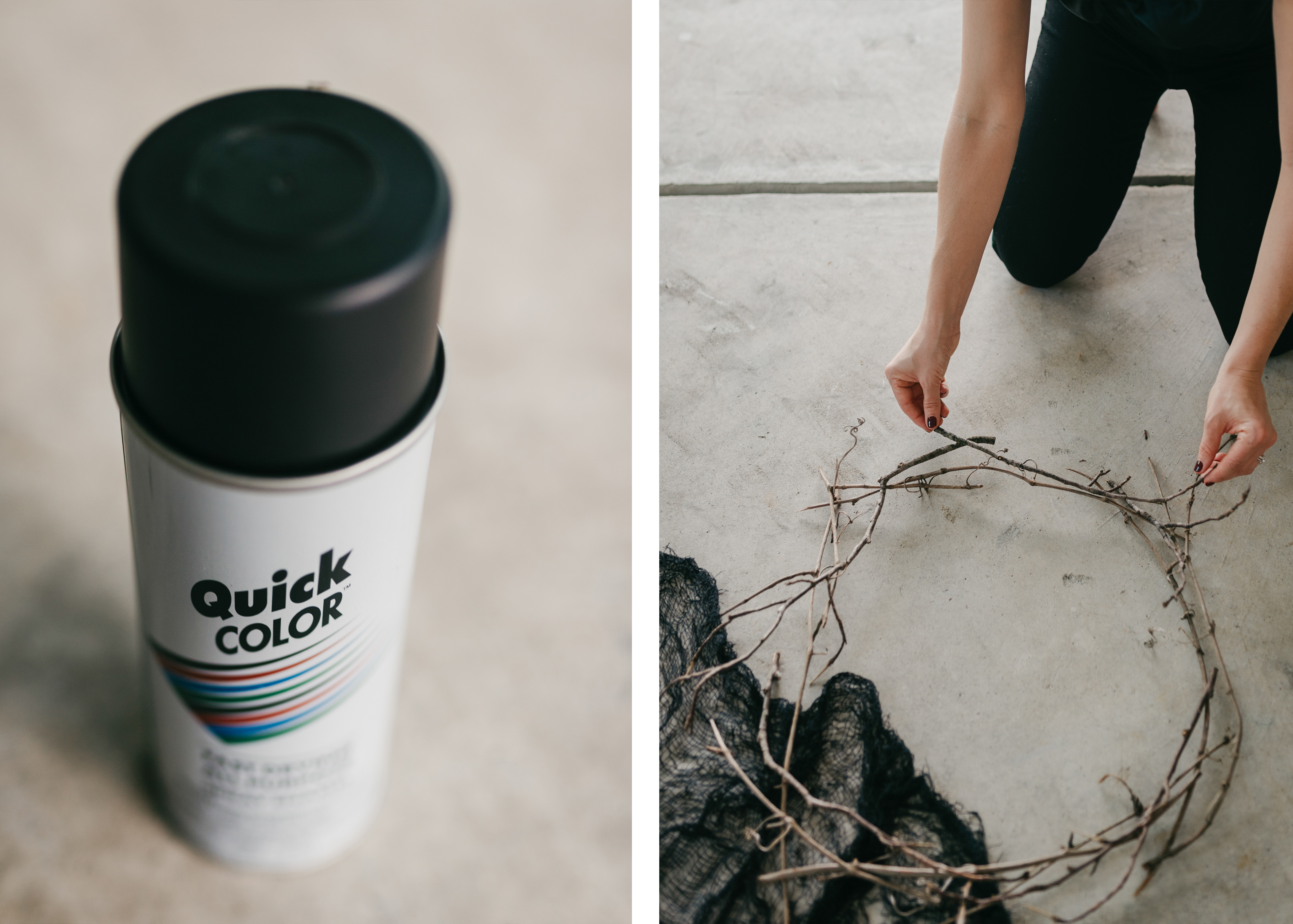 Lastly, spray paint the entire wreath in matte black. It's best to create the wreath before painting it as the glue adheres better to the raw wood.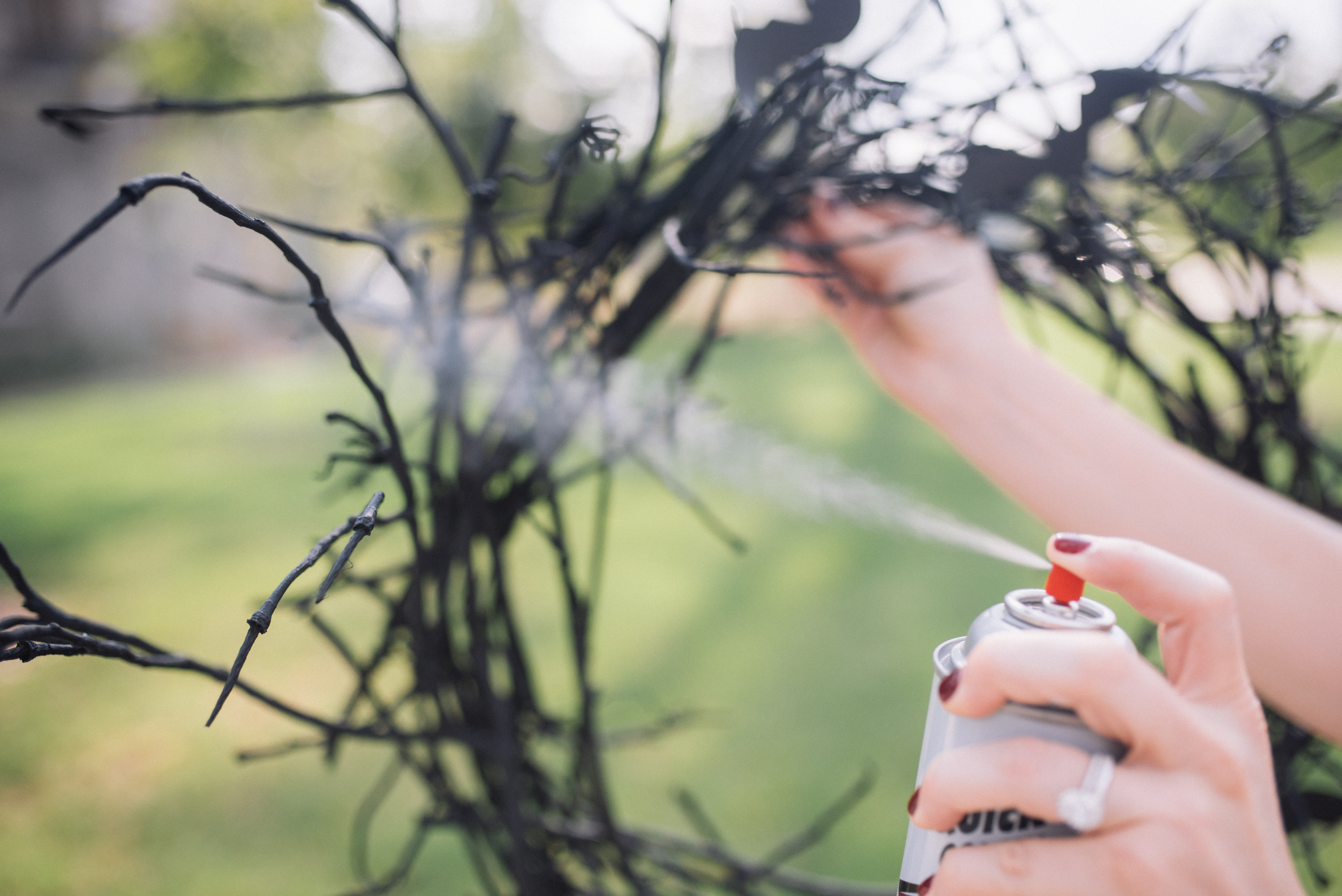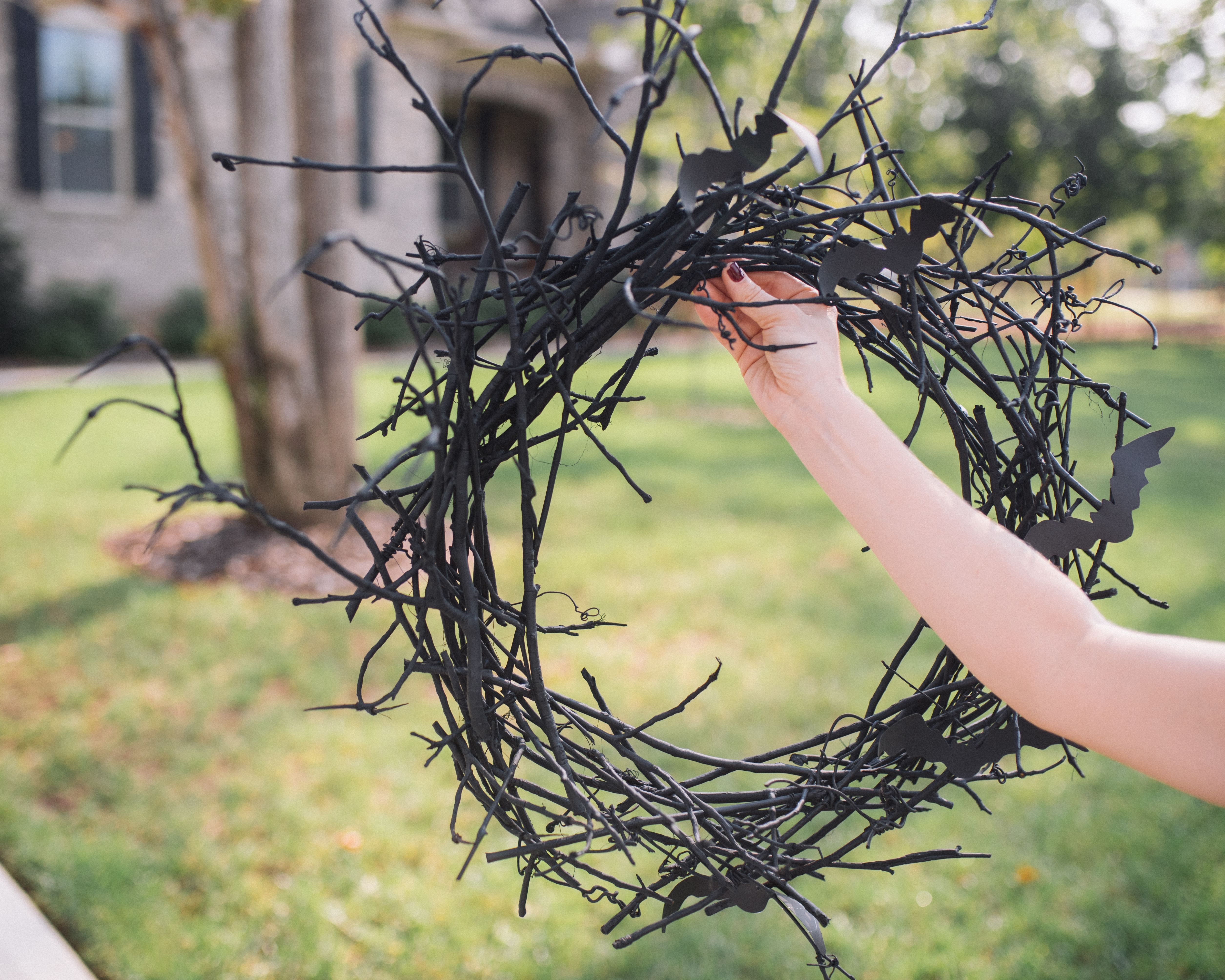 It's a SUPER simple and easy project, but do you love it? Let me know your thoughts!
One of my favorite things about the holidays is how inspired I become to DIY my own holiday decor from scratch. Later in the week I am sharing how I decorated our front porch for fall. This wreath is part of a bigger design that I am so excited to share it with you. Let me know if you found this DIY helpful! If you make one, please send over a pic. I'll be mad if you don't! 🙂
Happy DIY'ing,
Taylor-Rae