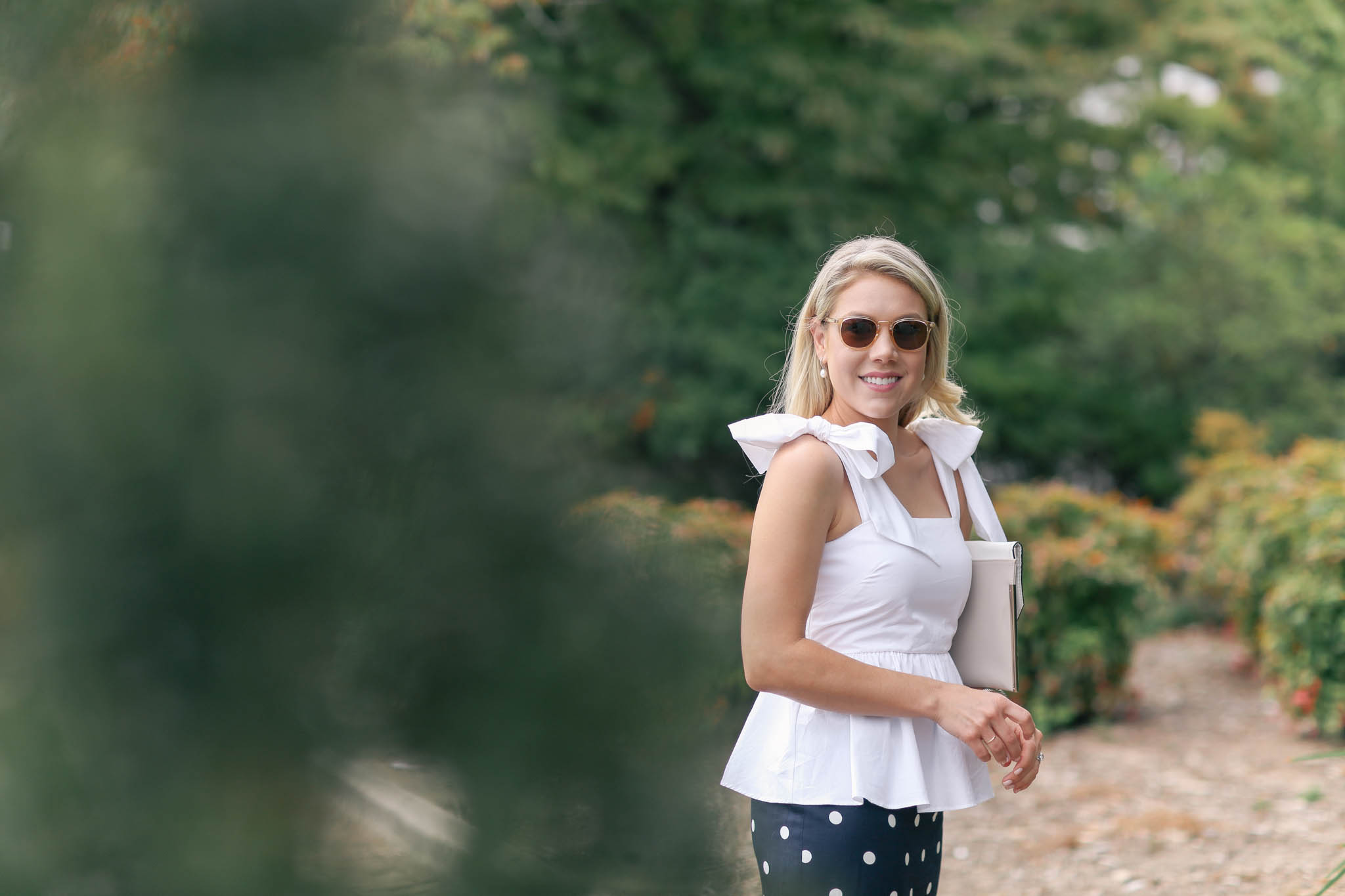 Outfit Details:
Top (old, similar here, here and here) | Skirt (old, here and here) | Shoes | Bracelet | Sunglasses 
I love summer, but this Southern heat and humidity has me craving cooler temperatures and fall-like weather! Knowing that we have at least a solid month to go before we start dressing for transitional weather around here, I've made a conscious effort to only purchase pieces that I can wear now and in the fall. This outfit is a great example. Come fall, this high-waisted, polka dot skirt would be adorable with either a pullover knit sweater or one with a cropped hem. The white camisole can be easily concealed under the sweater should you need to shed layers in the afternoon!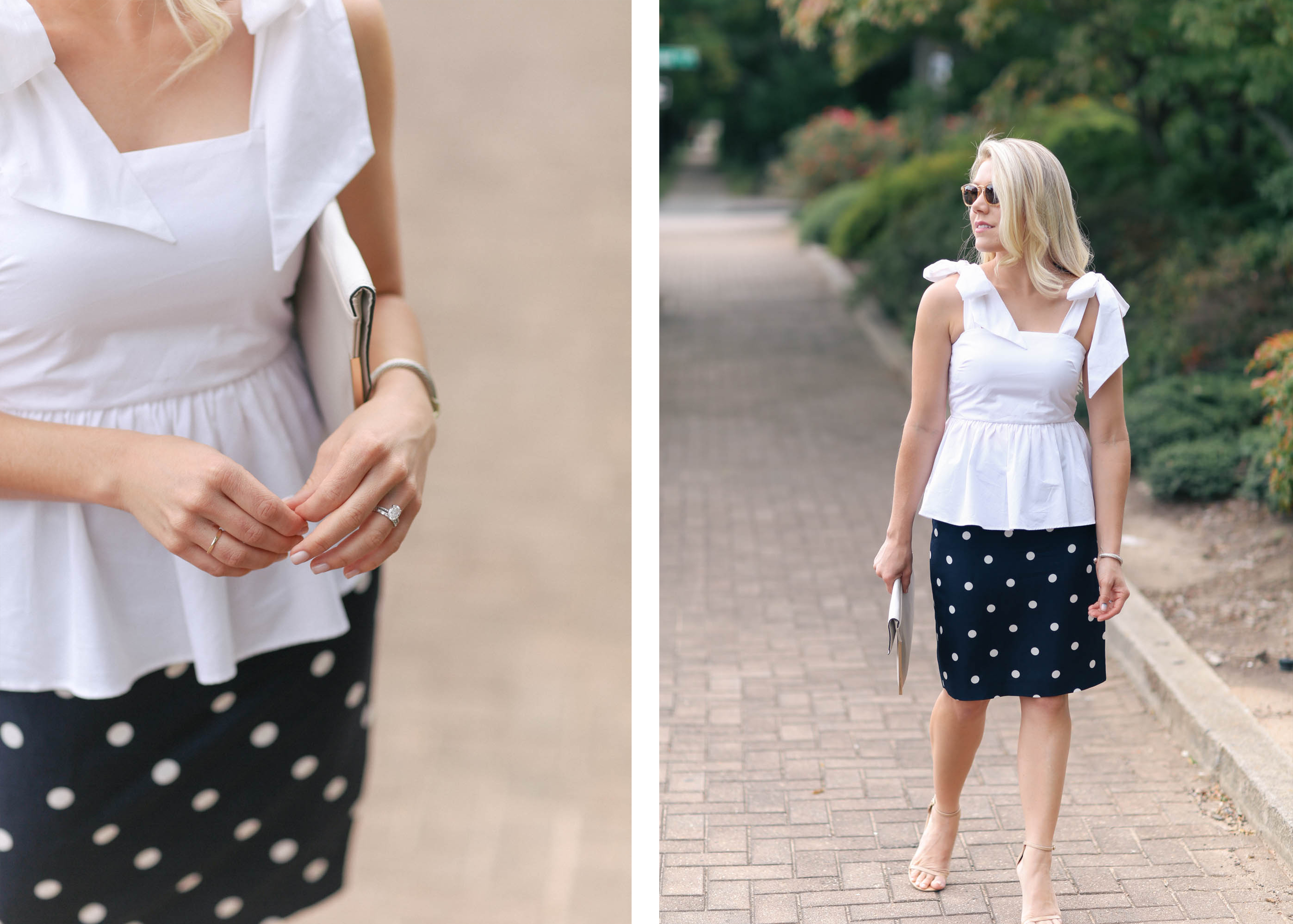 The pieces featured in today's post are older, but I've found so many beautiful alternatives that are more than affordable, ideal to wear now and yet easy to transition come fall. Don't be afraid to get creative with pieces you already own.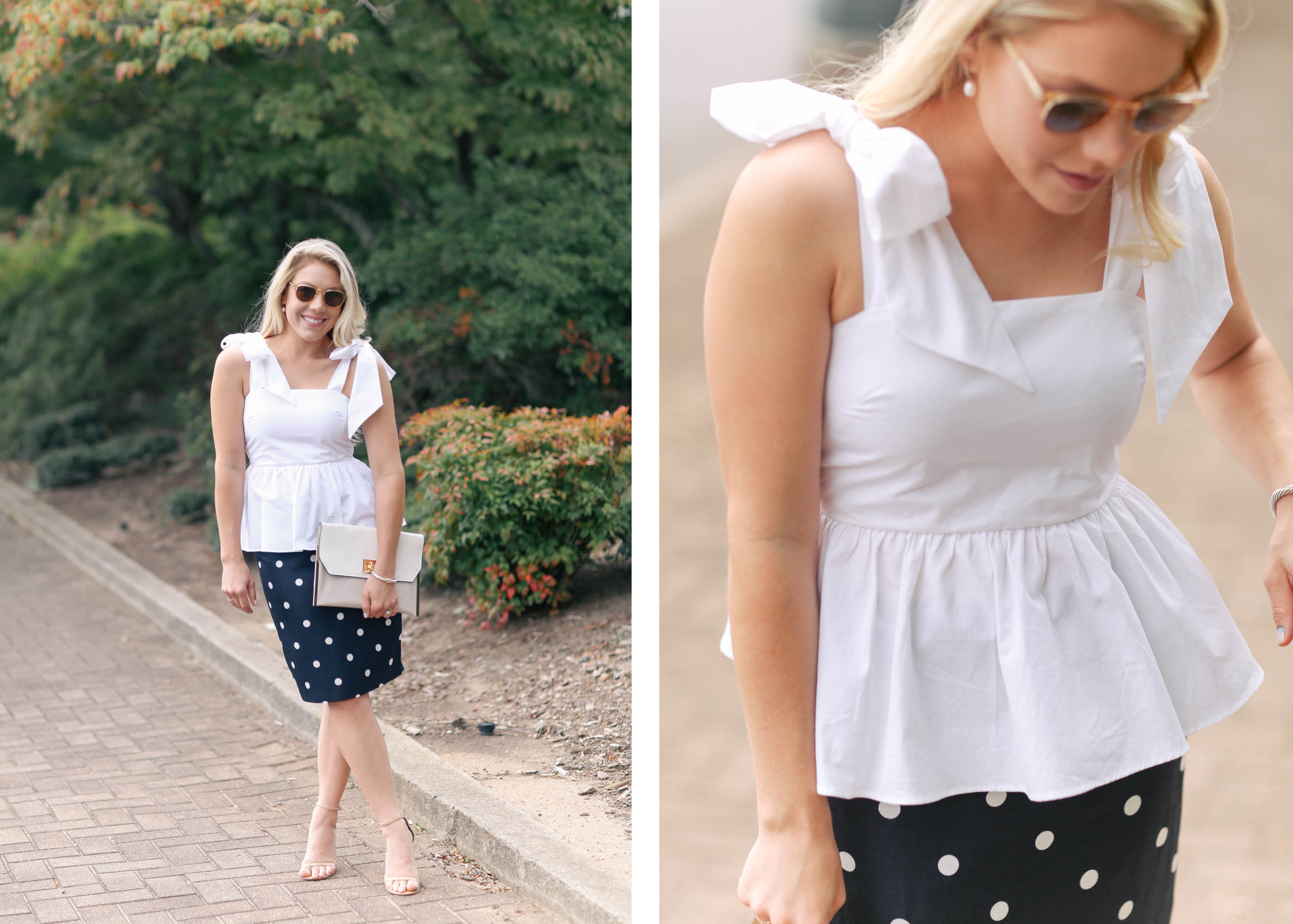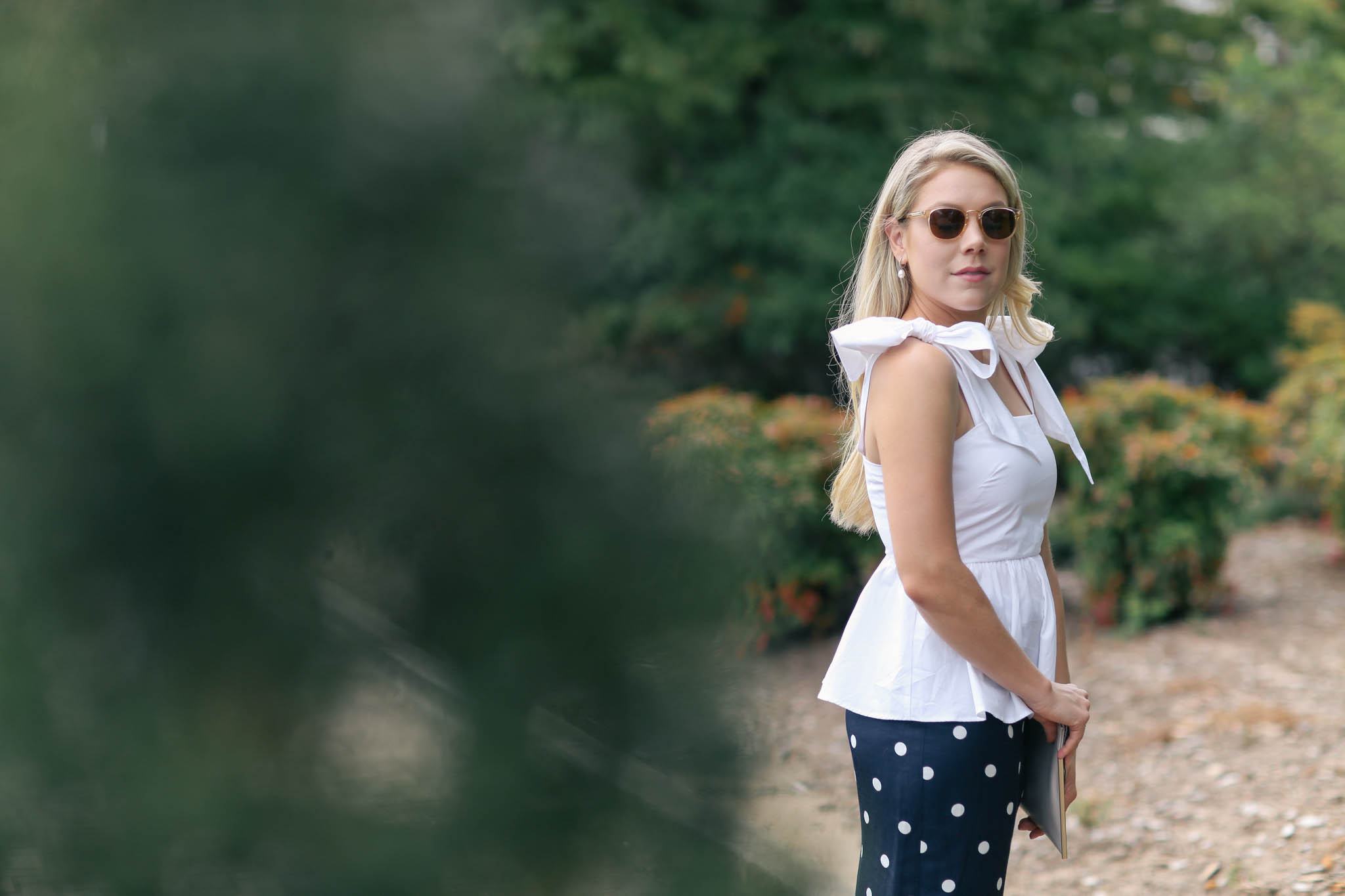 A navy, polka-dot skirt is classy and playful. It's a piece that can be styled a million ways, worn with booties or paired with sheer hosiery and tall boots. I've linked some of my favorite options below!

As I've gotten older, I've found that less is sometimes so much more. Less for me is a simple white camisole. They are SO easy to style and go with just about anything – jeans, skirts, shorts, crops. I purchased the one featured in today's post from H & M last summer, but below are very similar options!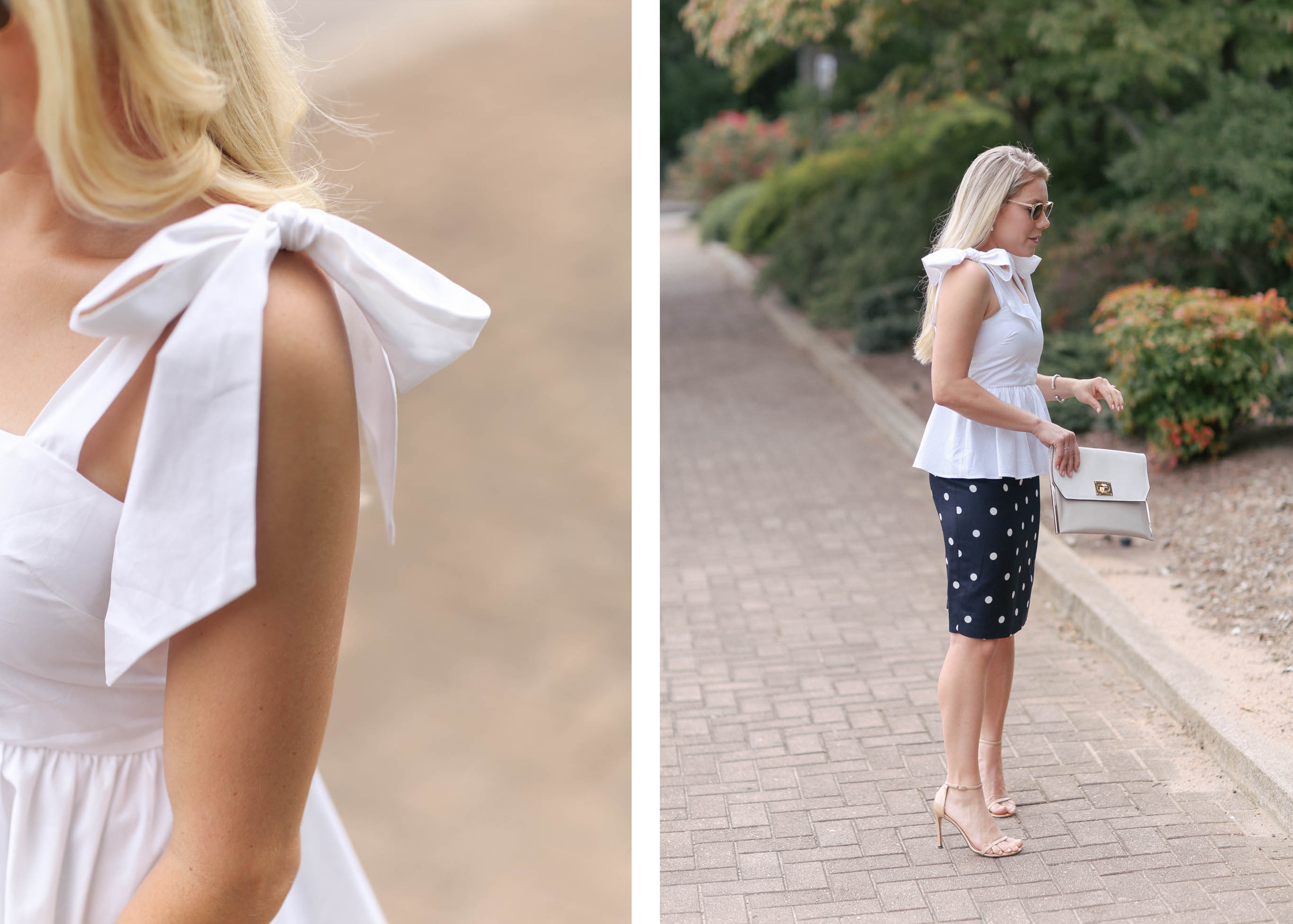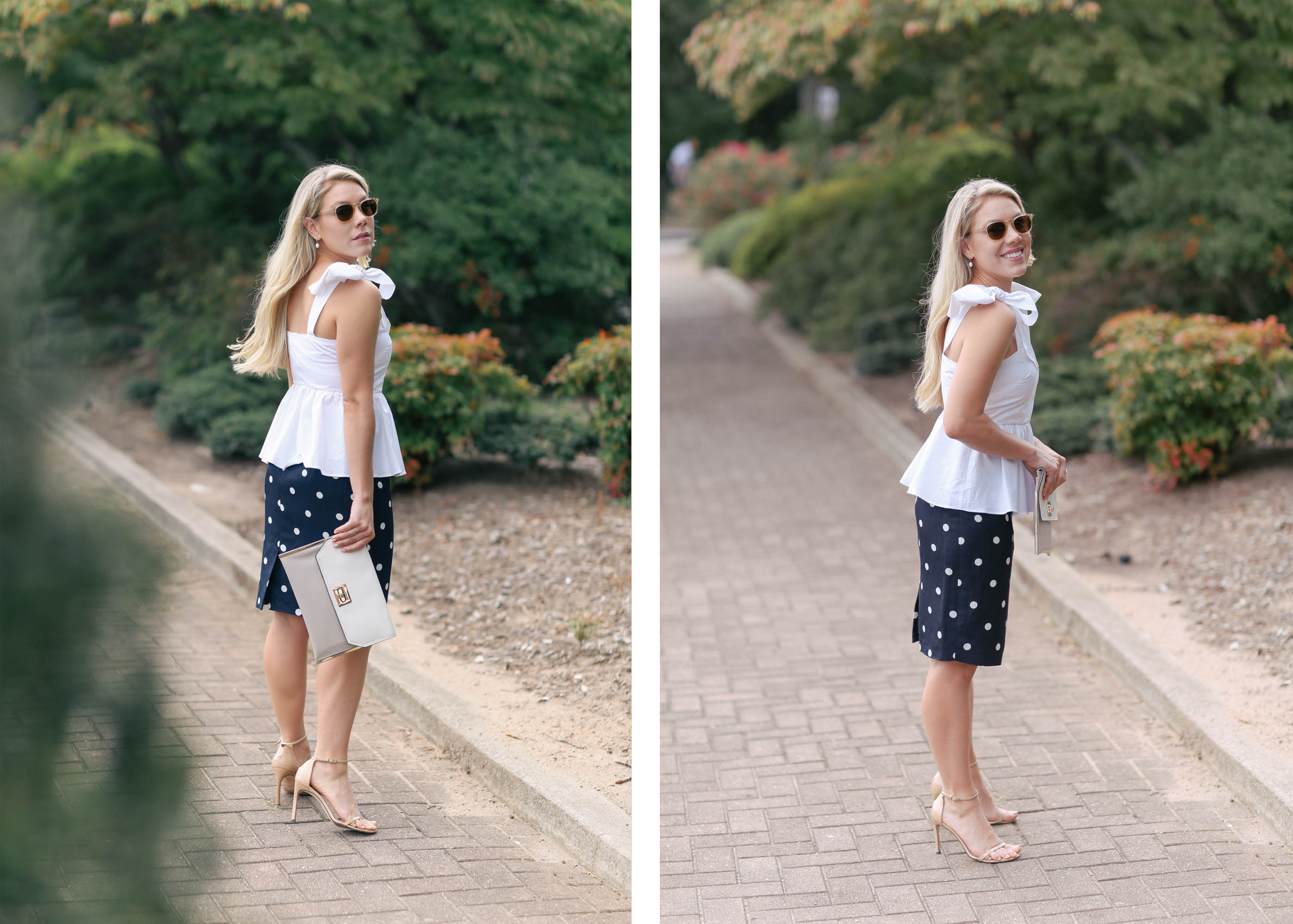 I am so excited for fall! There are so many things I am excited to do! I started making a fall bucket list, as cliche as that sounds, and would love to hear your favorite things to do come fall!
Love ya, TR!