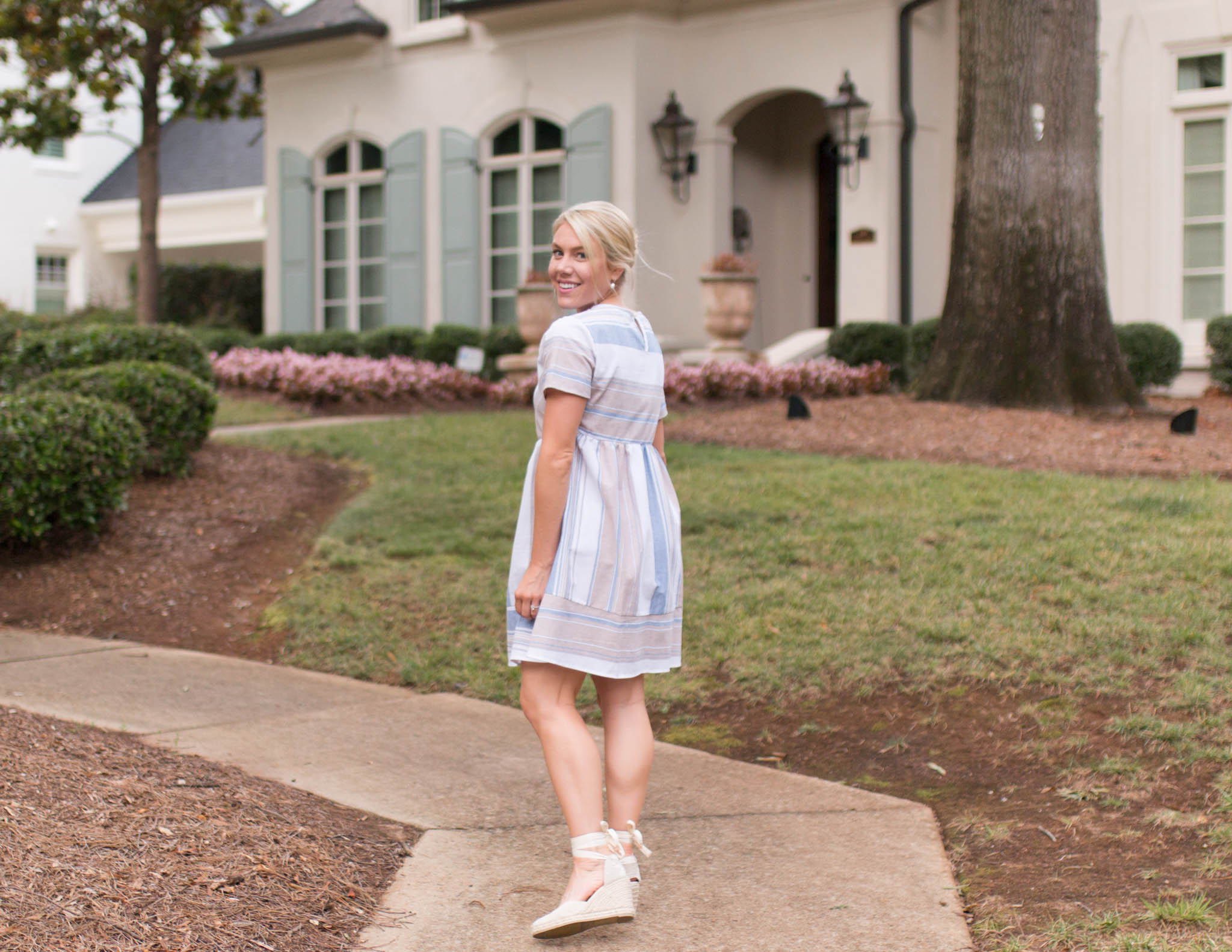 Dress | Shoes (similar here) | Purse | Sunglasses | Bracelets
Imagine how you treat yourself on a daily basis as if you were another person, in a relationship with you. Are you kind to you? I've had several "love yourself" conversations with close friends recently that left me inspired to explain what it means to me to truly love yourself. You can (and should) love yourself whether you're a caregiver, parent, single or in a relationship. Here are the top five ways I practice self-love. I hope one or all of these resonate with you today!
1. Daily Words of Affirmation: Words are powerful, especially when spoken to yourself. I try everyday to wake up, look in the mirror, look in my own eyes and tell myself out loud, "I am strong, I am capable, I am smart, I am beautiful, I believe in me." I don't always repeat the same affirmations, but if that works for you then go for it! Changing how you talk to yourself (and ultimately believing what you say) will open your mind to new possibilities, set your mood for the day and leave you feeling optimistic and happy. You should try it!
2. Make Time for Yourself: It's so important that we make time to care for our minds and our bodies. It doesn't have to be time consuming, but it needs to be done! Stop making excuses and saying "I can't" or "I don't have time" because the truth is, you DO! Keeping up with your personal health and well-being is the key to living well.
Enjoy your favorite hobbies.
Don't over-schedule or over-commit. Your life is worth more than being a gerbil on a wheel.
Set an alarm for 5 minutes, close your eyes, and breathe.
Get lost in a good book, if even a half-hour to spare.
Prioritize sleep and exercise.
Listen to your favorite song and sing your heart out!
Apply a face mask that sits for 10-15 minute and enjoy every single minute of that short time.
Take time to put yourself together so that you feel like the beautiful person that you are.
Put effort into meal preparation even if it means cooking from a box or spending an extra few dollars on grocery pick-up/ drop-off.
Stretch your muscles.
Schedule regular health check-ups and address any health concerns in a timely manner if they arise. Without your health, you have nothing.
Pamper yourself with the occasional massage, facial or pedicure. You're worth the extraordinary care!
Congratulate yourself for getting through a tough week, completing a to-do list, getting a promotion, anything! Take yourself out and enjoy an extra glass of wine without any guilt! You deserve it!
3. Set Goals: I've always been a goal-oriented person! I set daily, monthly, and yearly goals for myself! I try to set myself up for success by setting realistic and attainable goals. You increase your chances of doing things that you write down than those you don't. So write your goals down, get pumped, repeat those self-affirmations and GET IT DONE!
4. Show Yourself Grace: We all make mistakes. To expect perfection of yourself or anyone else is unrealistic! Accept your humanness and practice being less hard on yourself when you make a mistake. Remember, there are no failures if you have learned and grown from a situation. Love yourself for having the courage to put yourself out there even if things didn't go as planned.
5. Don't Let Comparison Rob You of Joy: The reality is, people are constantly showcasing the best aspects of their life on social media making it easy to compare that to the scary, stressful things we're going through. We've all done it. Don't let a strangers highlight reel rob you of the joy that you deserve. Instead, immerse yourself in relationships and activities that leave you feeling better for having engaged in them. Put a higher value on the people and things that you enjoy, and be grateful for the many blessings you do have. When you're grateful, your heart and mind are open to everything! Your perspective changes, and you become filled with positivity! No one can (or should) take that away from you!
Self-love is a journey, friends! It's so easy to get down on ourselves these days, but always remember you are beautiful, you are enough, you are the only YOU! When doubts fill your mind it's easy to start believing them –  make sure you stop, reflect and move on! Feed your heart and soul with positive self-talk (and a whole lot of faith) each and everyday, and watch your best-self blossom and your greatest life unfold!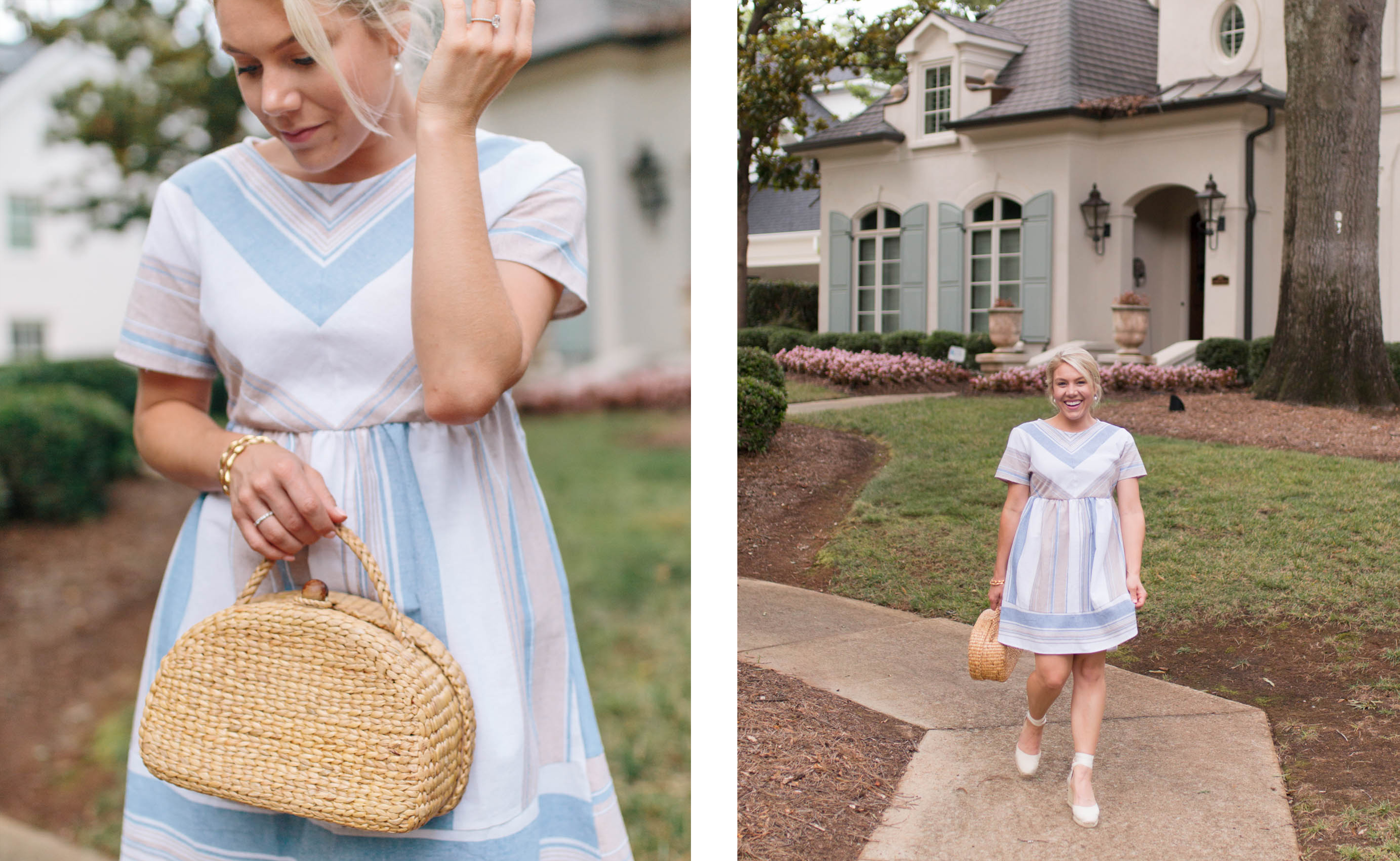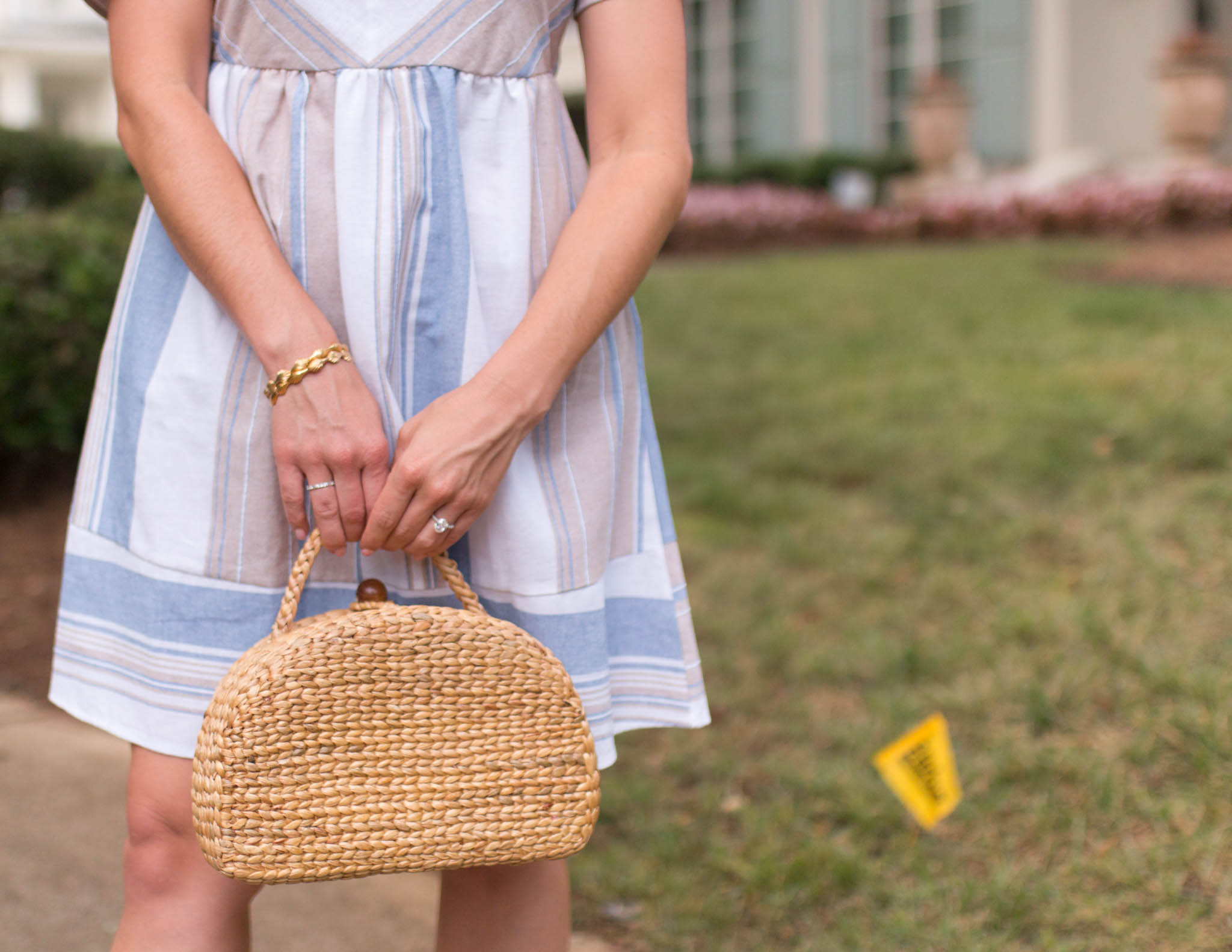 TODAY'S LOOK
Today's look features a dress from Red Dress Boutique, a favorite of mine. You can always shop my look in the LIKEtoKNOW.IT App, but I also link them here! Come summer, I practically live in a dress. It's the best solution to beat the heat and humidity here in the South. 🙂 I purchased these wedge sandals prior to our trip to Nantucket and haven't taken them off.

I hope you enjoyed today's post on self-love. It's a topic that's been on my heart lately! It's so important that we take care of and love on ourselves. For if we can't love ourselves, how can we love anyone else?
xx,
Taylor-Rae