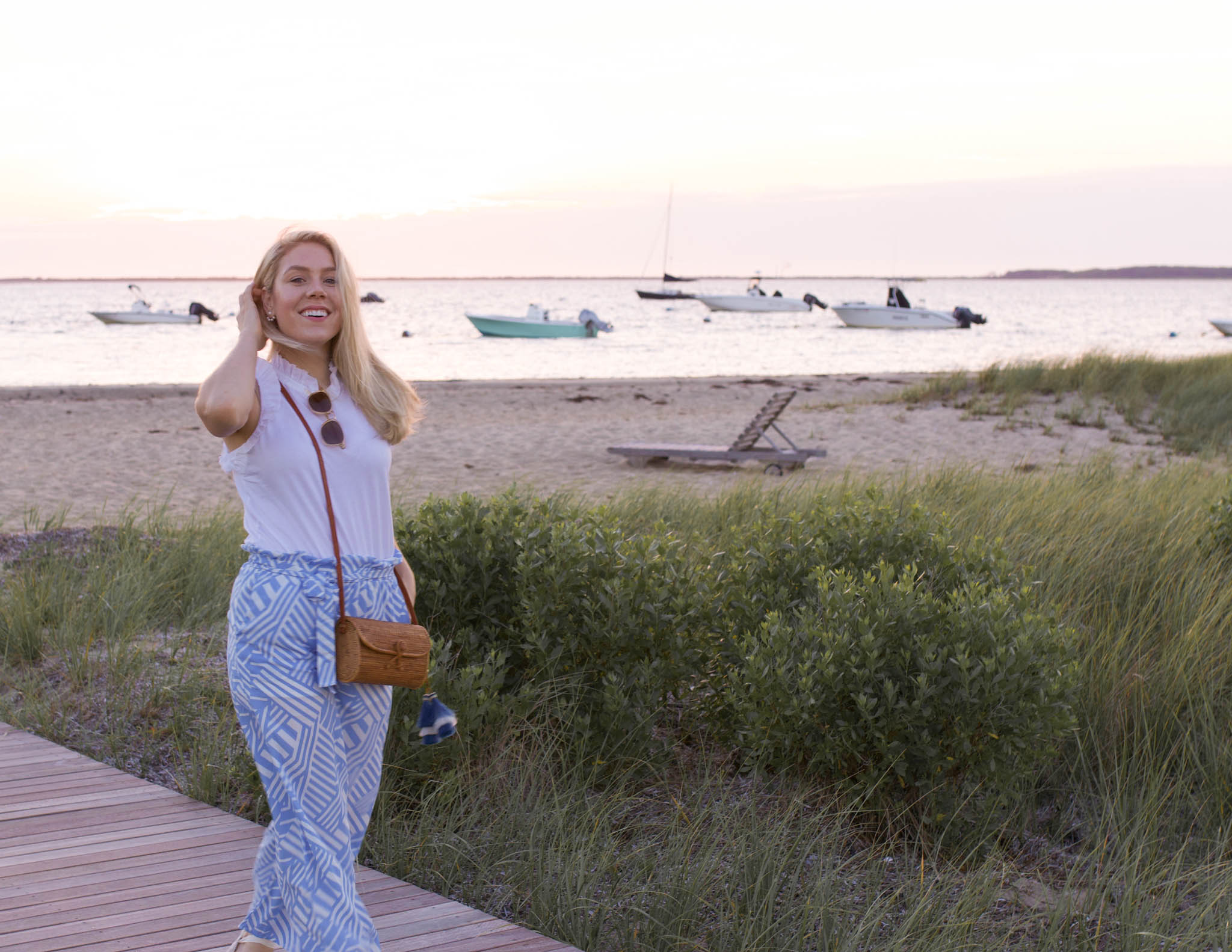 Outfit Details:
PANTS | TOP (sold out online, similar style here and here)  | SHOES | BAG | SUNNIES
Last week Justin and I traveled to the oh-so-charming island of Nantucket, a summer destination we had dreamt of one day visiting. In many ways, the whole experience felt like a dream. From sailing the sound, long bike rides to the beach, breathtaking skies, the more than ideal weather and discovering hidden, lesser known gems home to the New England island, everything was quite literally perfect! In many ways it's old world charm is very reminiscent of Charleston, perhaps making us feel a bit at home. We both would agree that it exceeded all of our expectations and then some, leaving quite the impression on our hearts.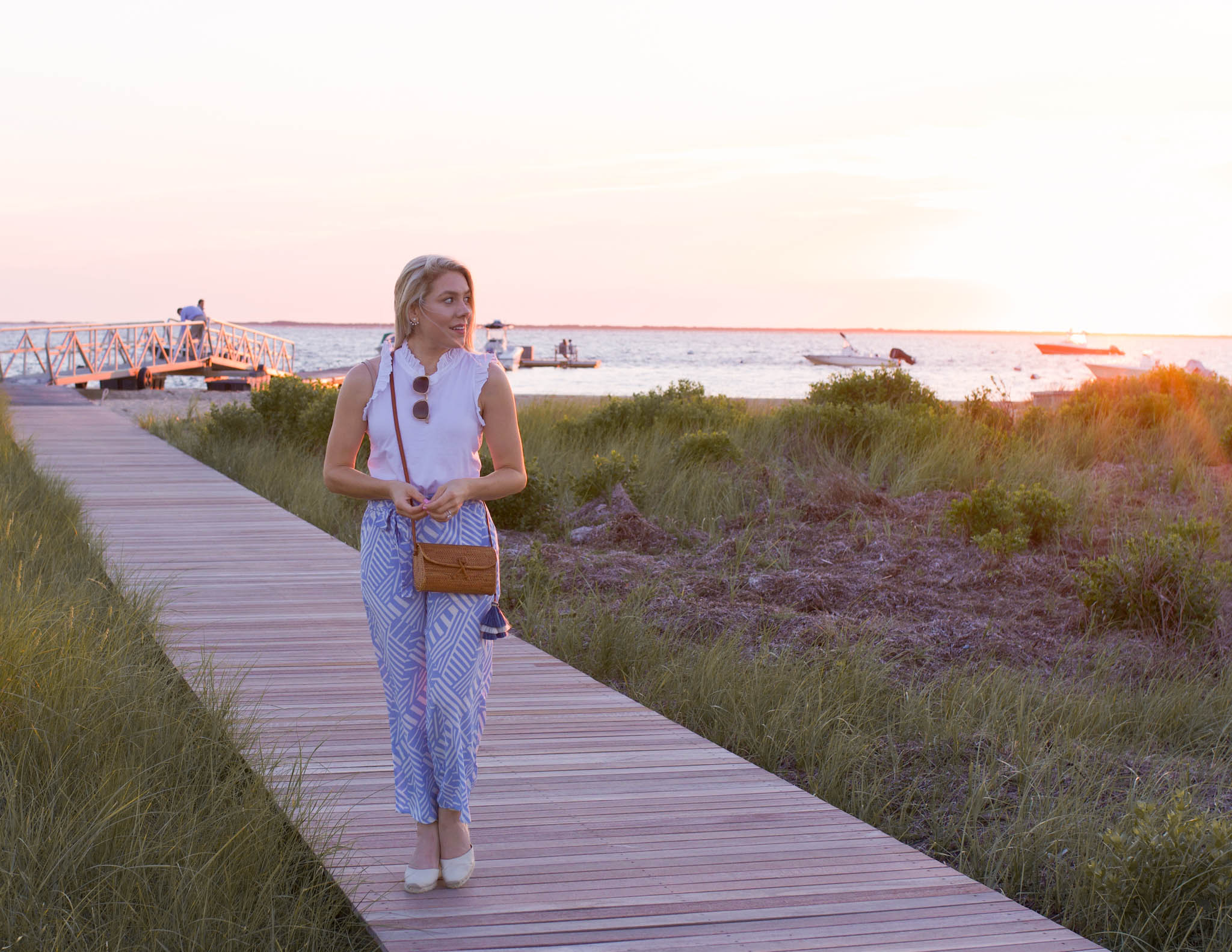 Never have I been more excited (nor received more requests) to share a travel guide! That will go live next week! Please let me know if you have any questions on restaurants, transportation to and on the island, etc. I'd love to answer any and all of your questions – chances are someone has the same question as you. 🙂
In today's post I am sharing what I wore when traveling to the island. I'm not someone who wears sweats while traveling but you'll also never find me in heels. I've found that a good balance of comfort and simplicity is best while on the go, whether you're gearing up for a long flight, car ride or whatever form of transportation you may be taking to your destination. These pants from Red Dress Boutique were perfect, and I personally feel that the print adds a very nautical touch. Don't you think? They are incredibly well made, have an elastic waist and are lined, and for a more than affordable price!!!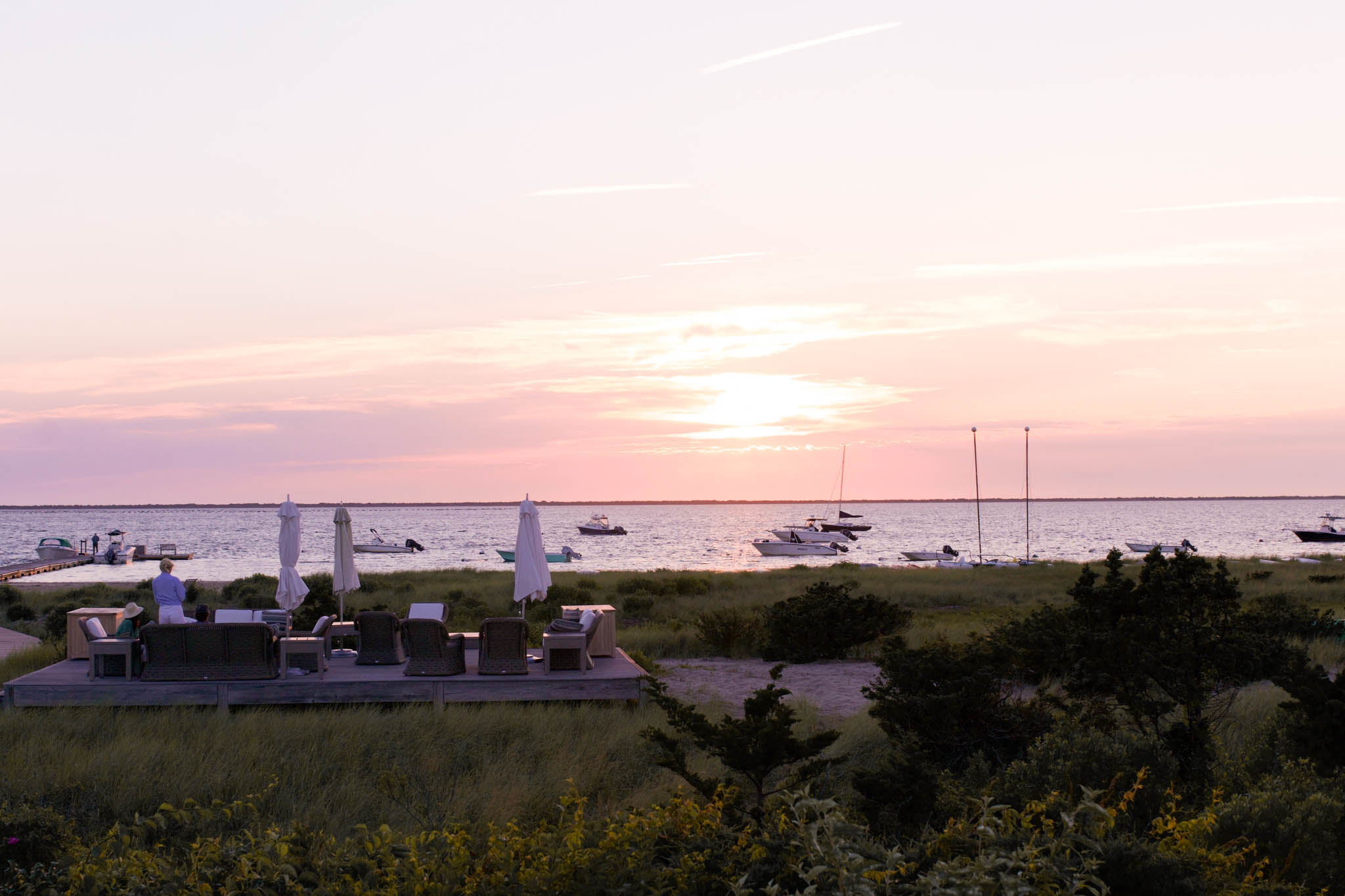 We've never been good a staying put whether we're at home or many miles away. This trip being no different, we were off exploring the minute we stepped foot off the plane. This outfit was ideal for traveling, strolling the shops on main street and evening cocktails on the lawn. For traveling, I wore my favorite summer flats (linked here) and quickly changed into a pair of comfortable wedges as soon as we got to our hotel. The evenings are chilly on Nantucket, so I brought along my white cropped denim jacket to drape over my shoulders .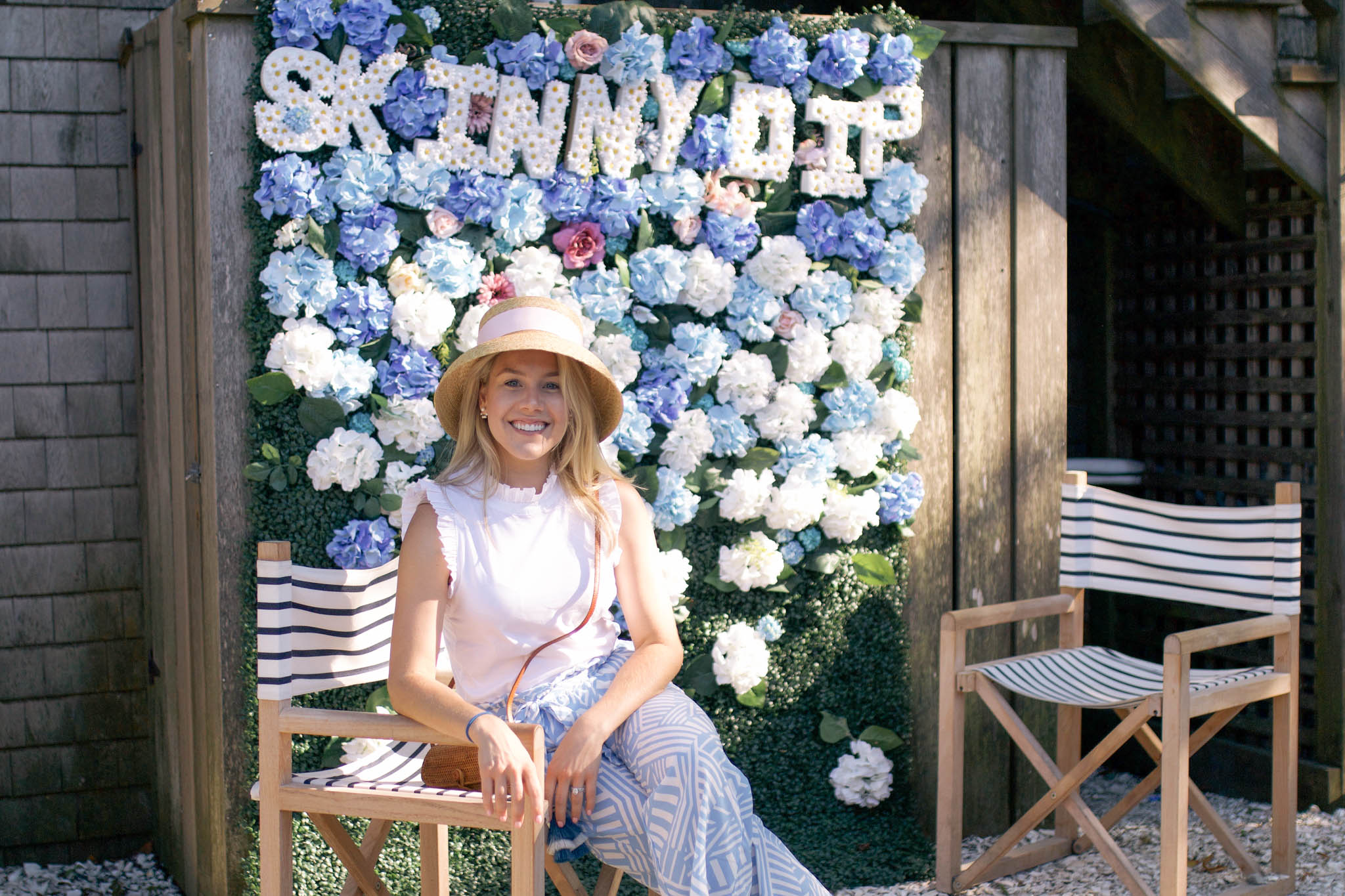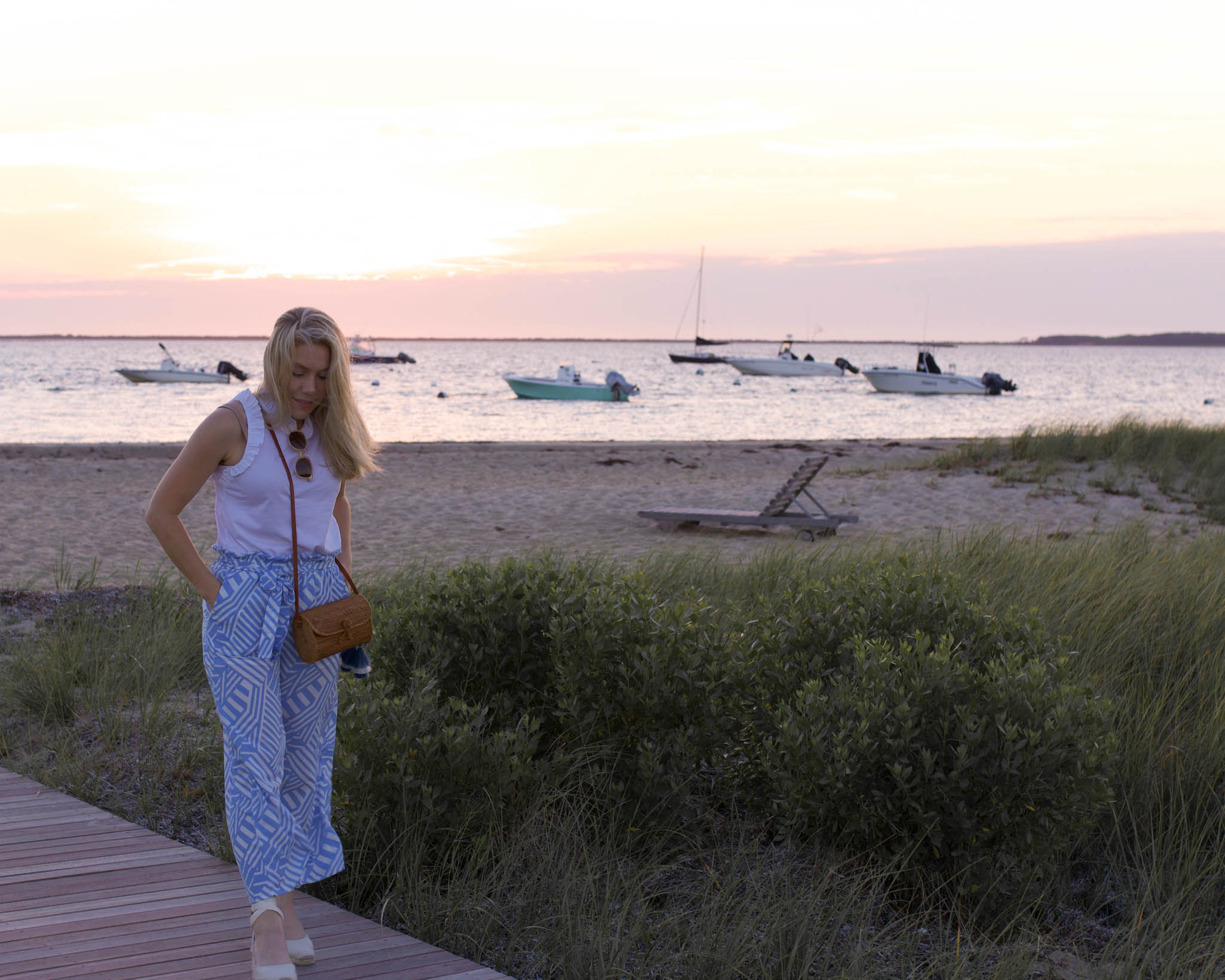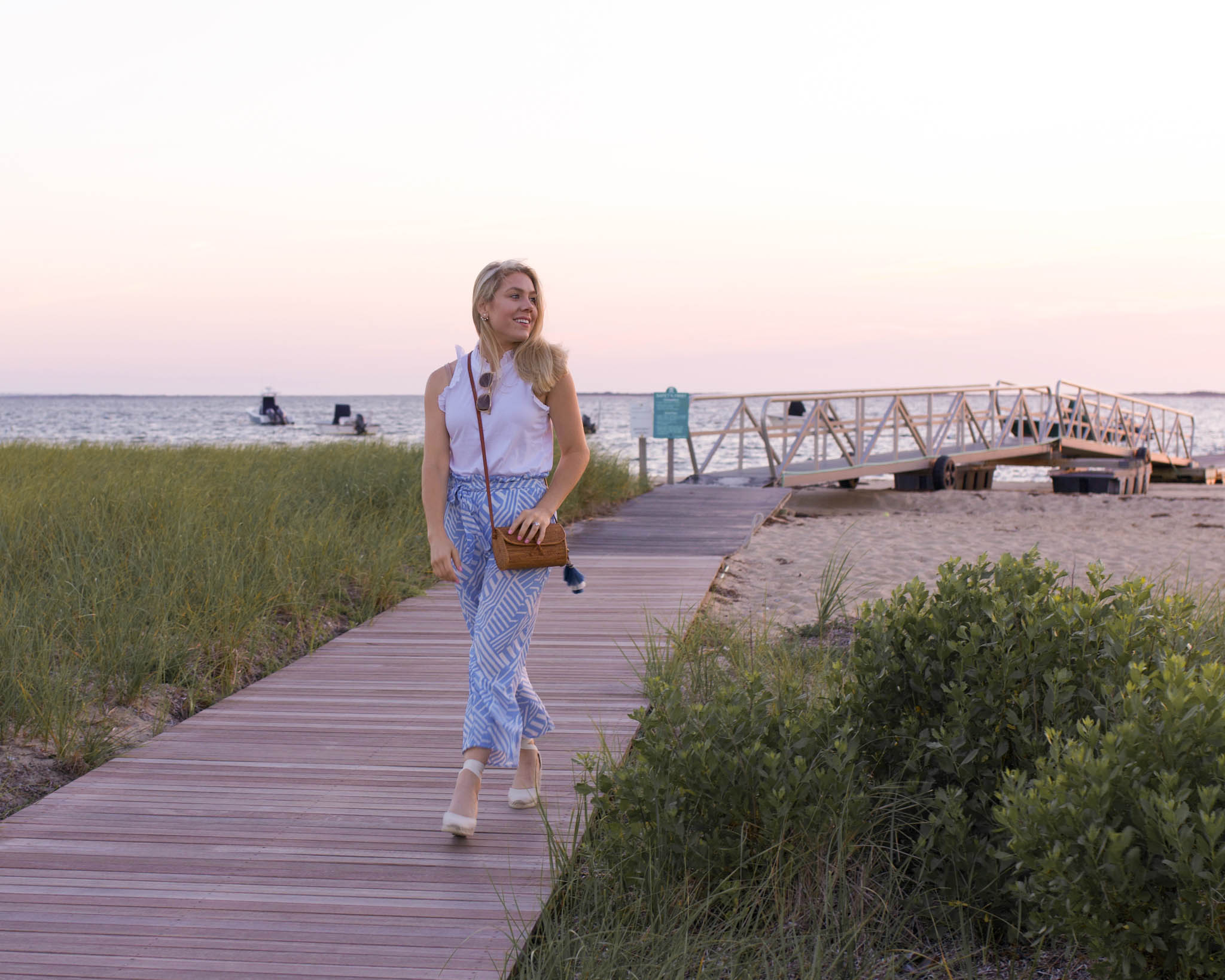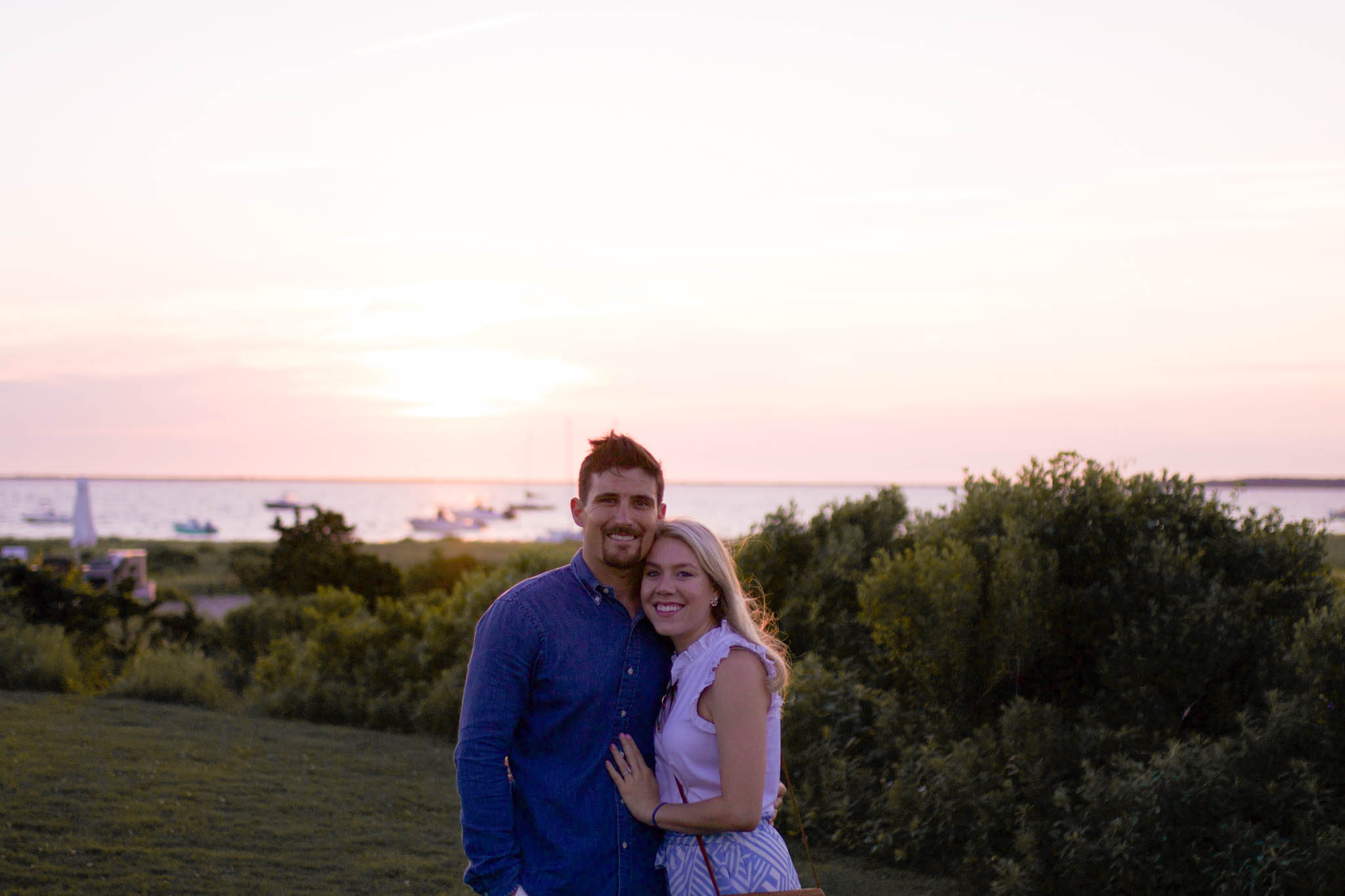 Next week I will be sharing all the details of our trip. I had read so many travel guides prior to our trip, but I like to think we carved our own path. 🙂 We discovered so many wonderful things off the beaten path that I feel are worth experiencing… and that certainly made our trip more memorable! I've always said, you're not traveling until you're lost! The best moments are those that happen by pure accident!
Have a wonderful weekend! xx Taylor-Rae