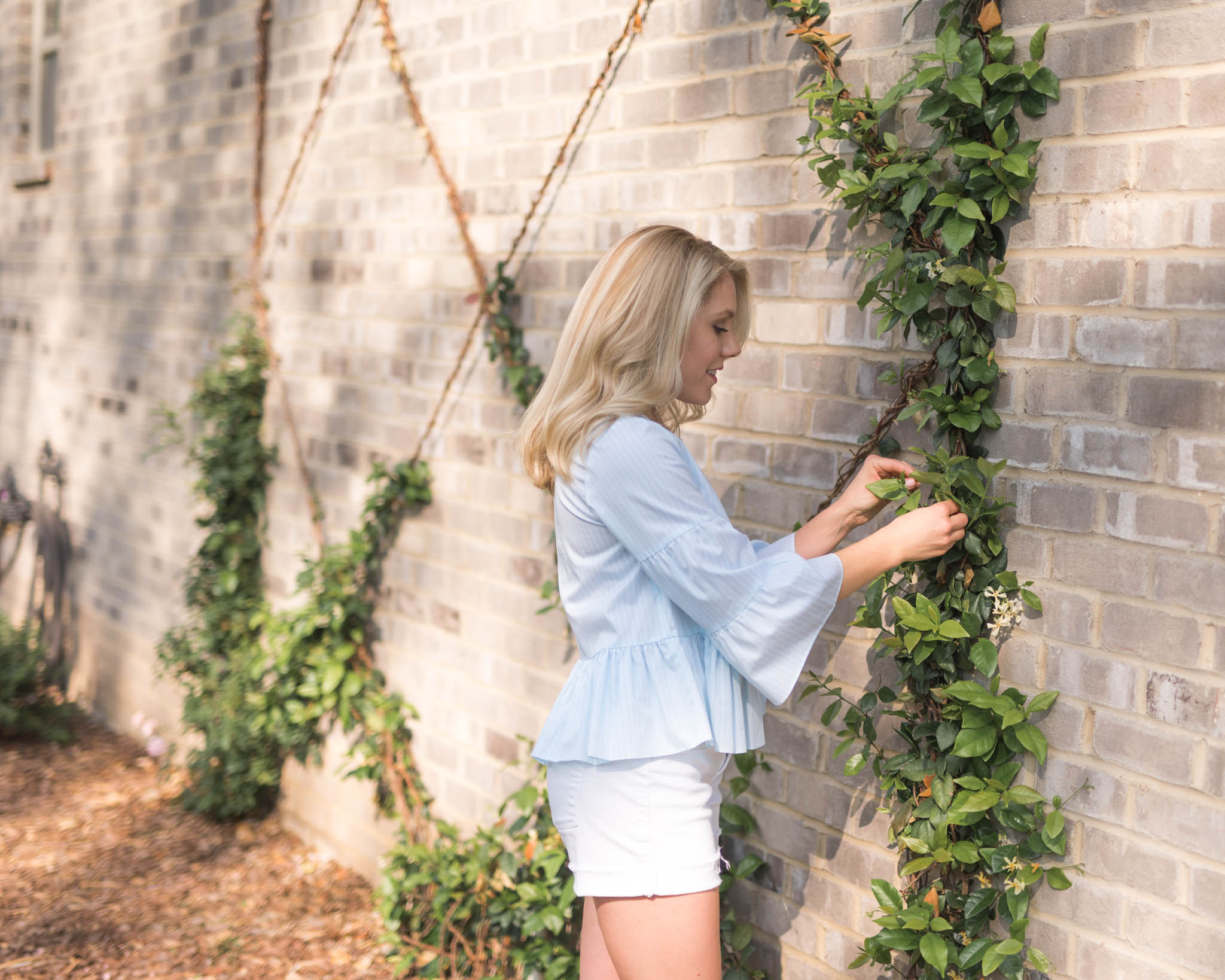 Outfit Details:
TOP (similar here) | SHORTS | SANDALS | EARRINGS
Hi friends! How it is already June? Without getting into too much detail, 2018 is summing up to be an odd year for my little family. I'm reminded now more than ever how important it is to slow down and soak up the small, fleeting moments that make life so sweet, and meaningful. Heck, the other day I caught myself dating a document 2016, ha!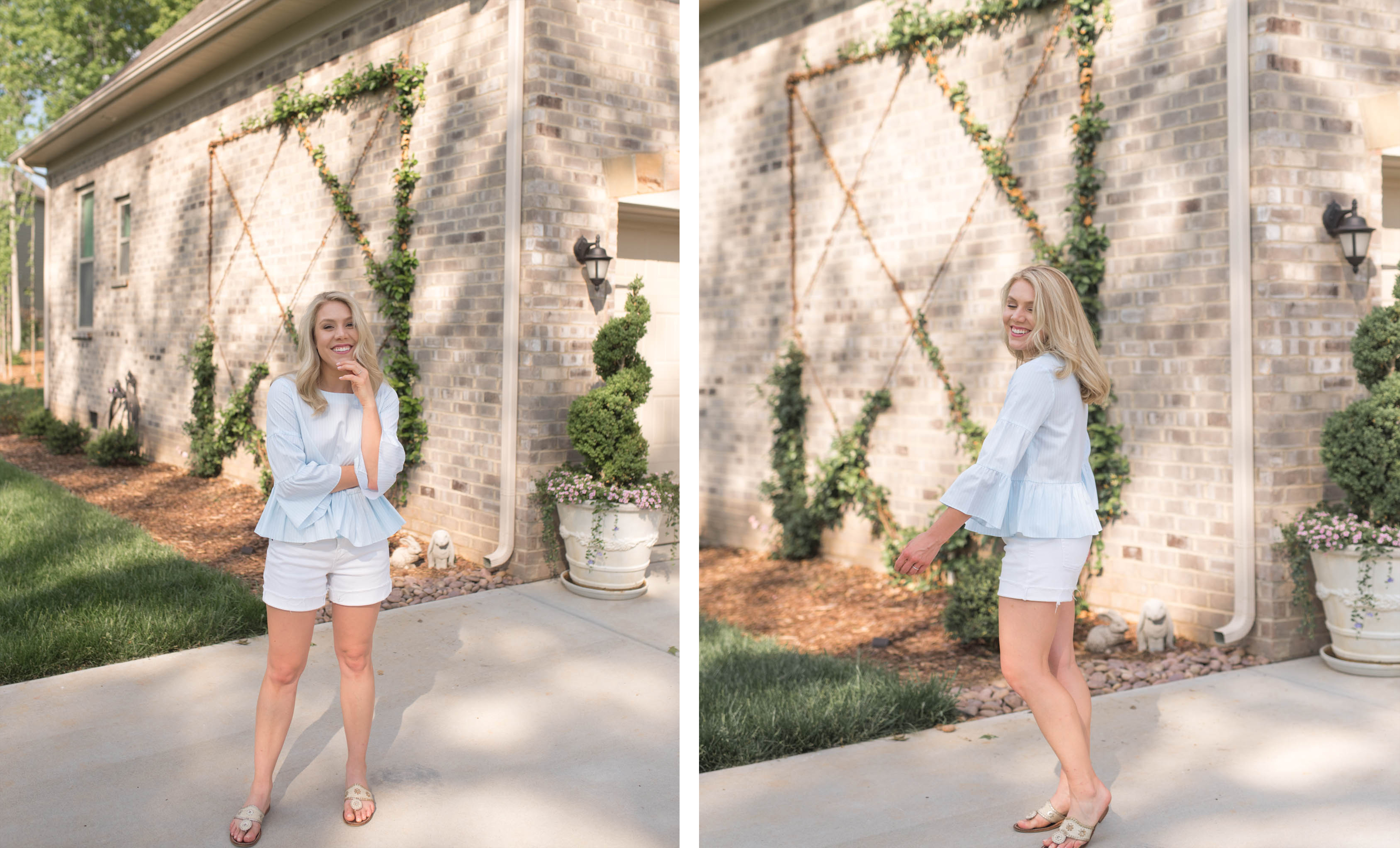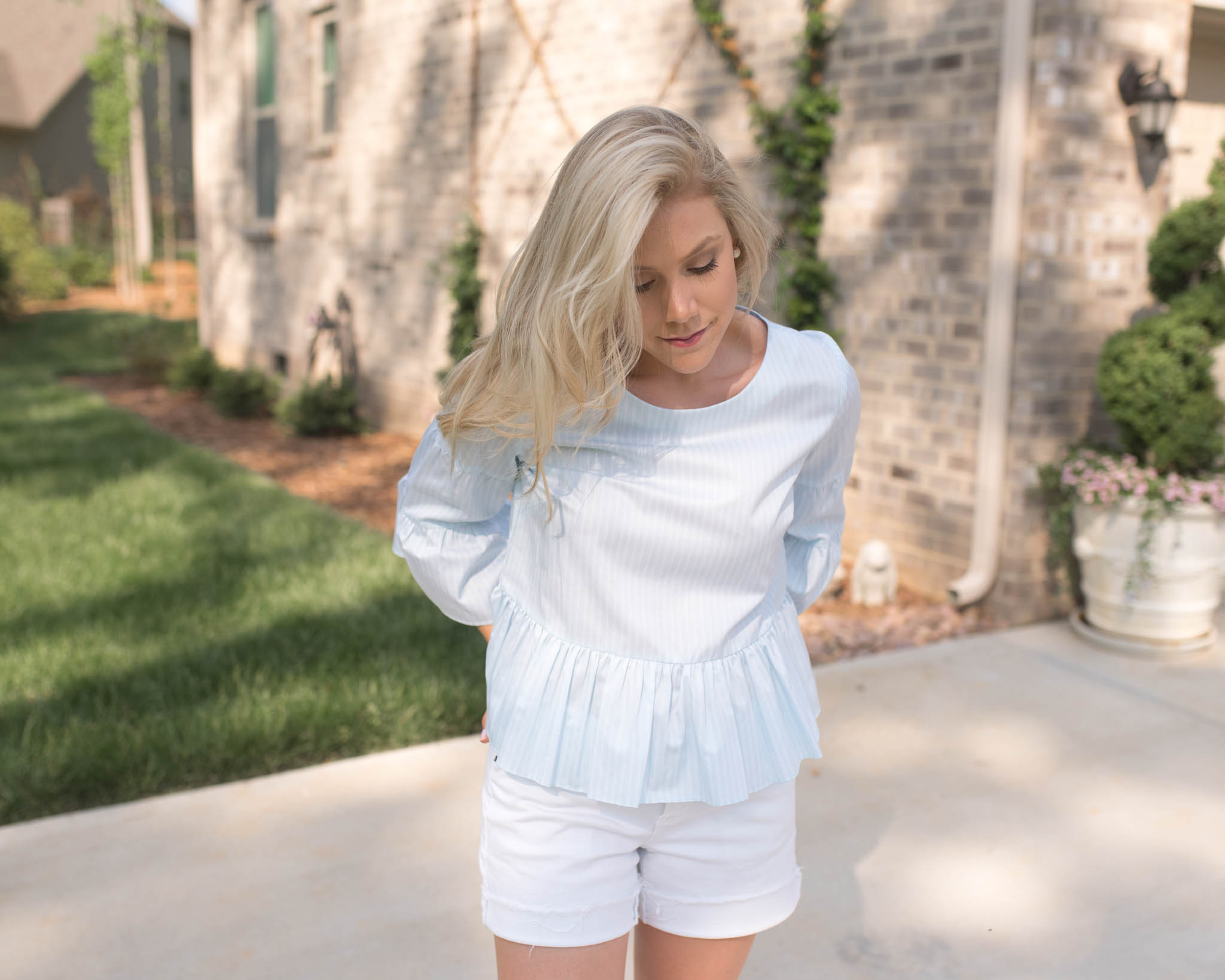 On an unrelated topic, I've had a lot of people ask about our house and I fully plan to share an in-depth post on that progress soon. Though super eager, I'm unable to share the completed spaces for a few more months and appreciate you being patient. 🙂 Our master bathroom is so stunning! It's modern-traditional in design with colored vanities and mixed-metals throughout. I have a feeling you'll love it. Our kitchen merely got a facelift. We kept with the same white theme, but incorporated mixed metals to add a touch of warmth. I will share a more in depth post in the coming weeks, promise! I've included links to a handful of older home-related posts in case you missed those (here, here and here).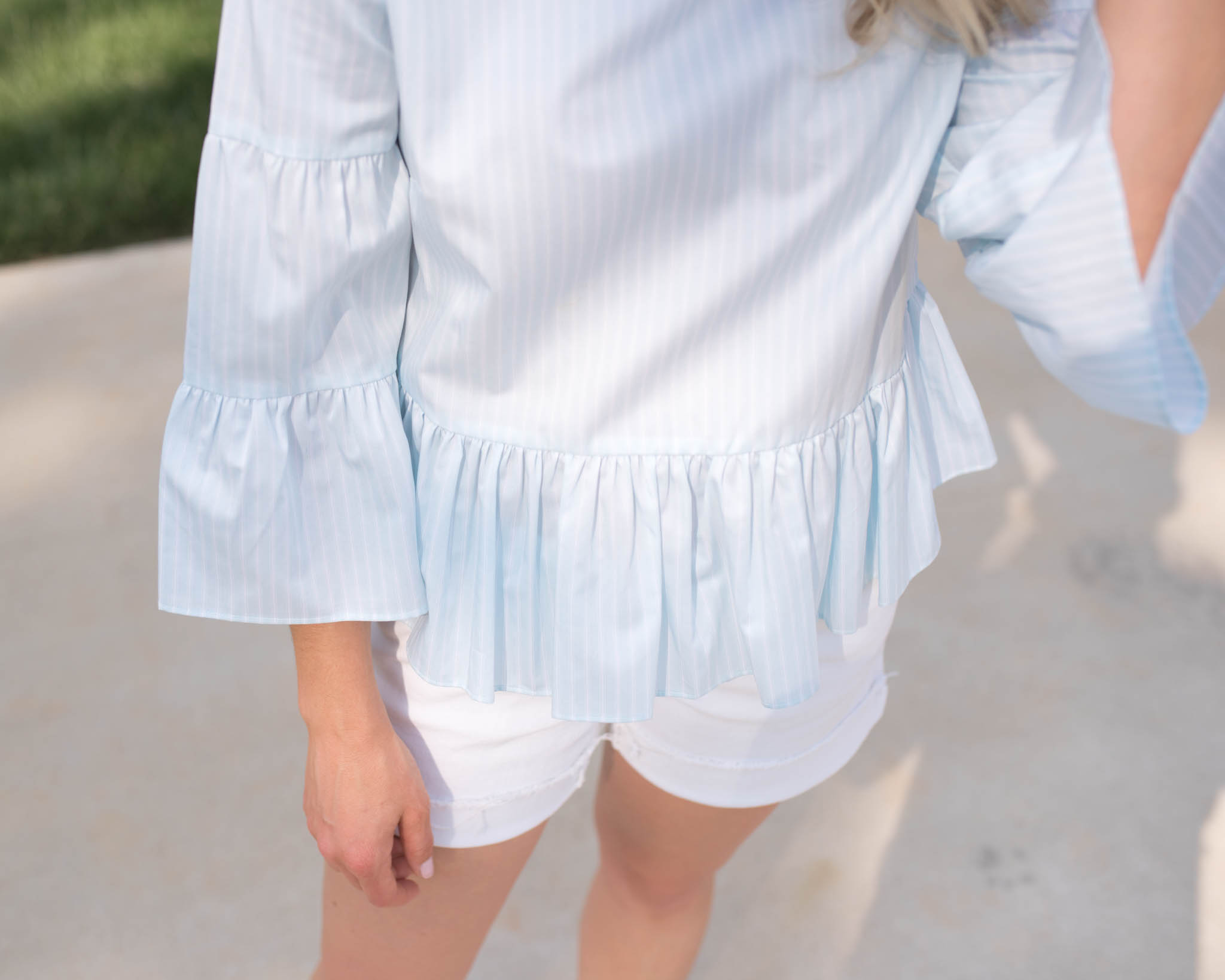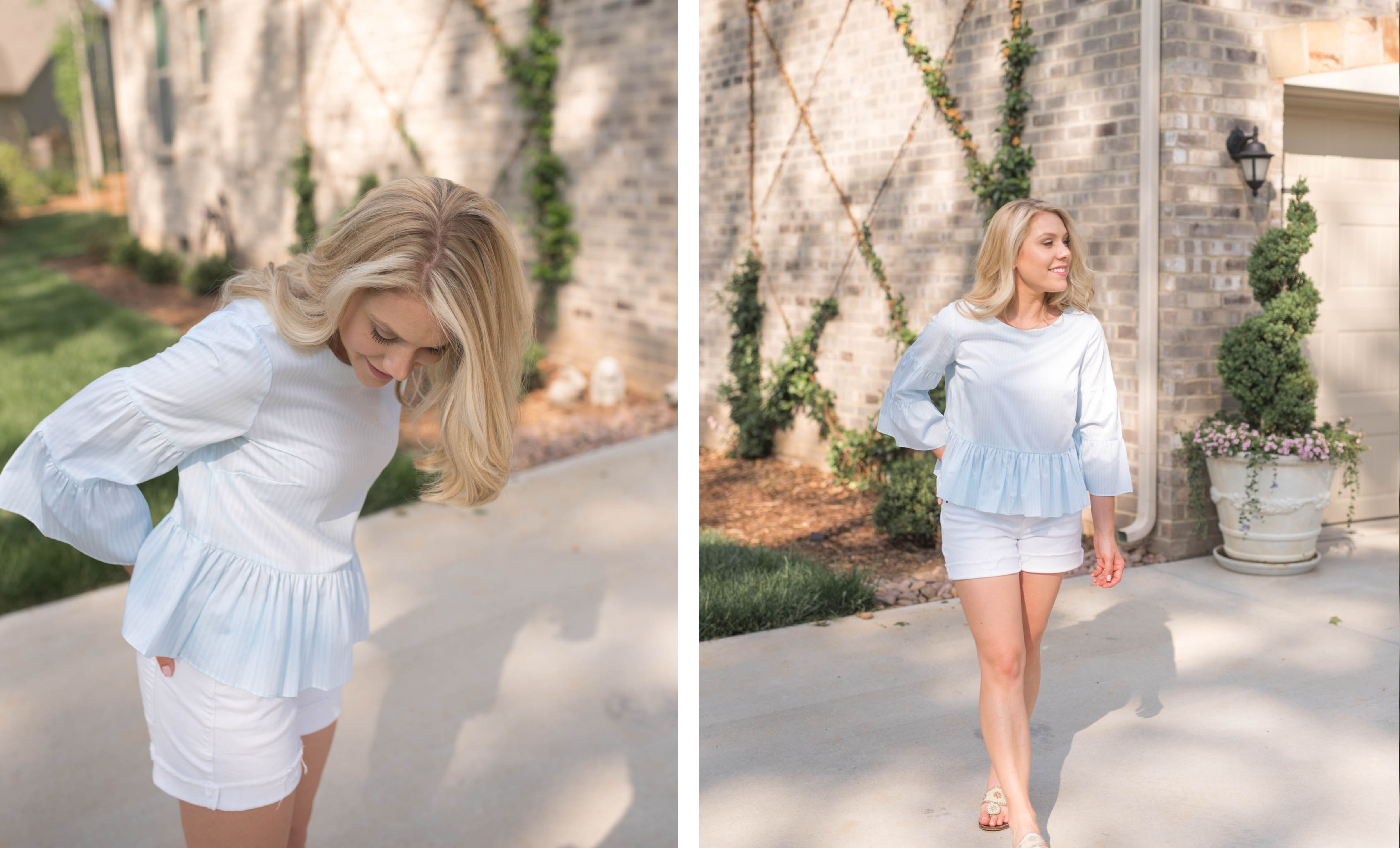 A few weeks back I randomly decided to cut my hair. It's never been this short in my life, but I have found it's much easier to style and maintain. It's a lot cooler too – especially in the South. I've received so many questions about the color, treatments and products that I use – would you be interested in seeing a hair post? I'd love to put one together if you're interested. Feel free to send over any questions you have. 🙂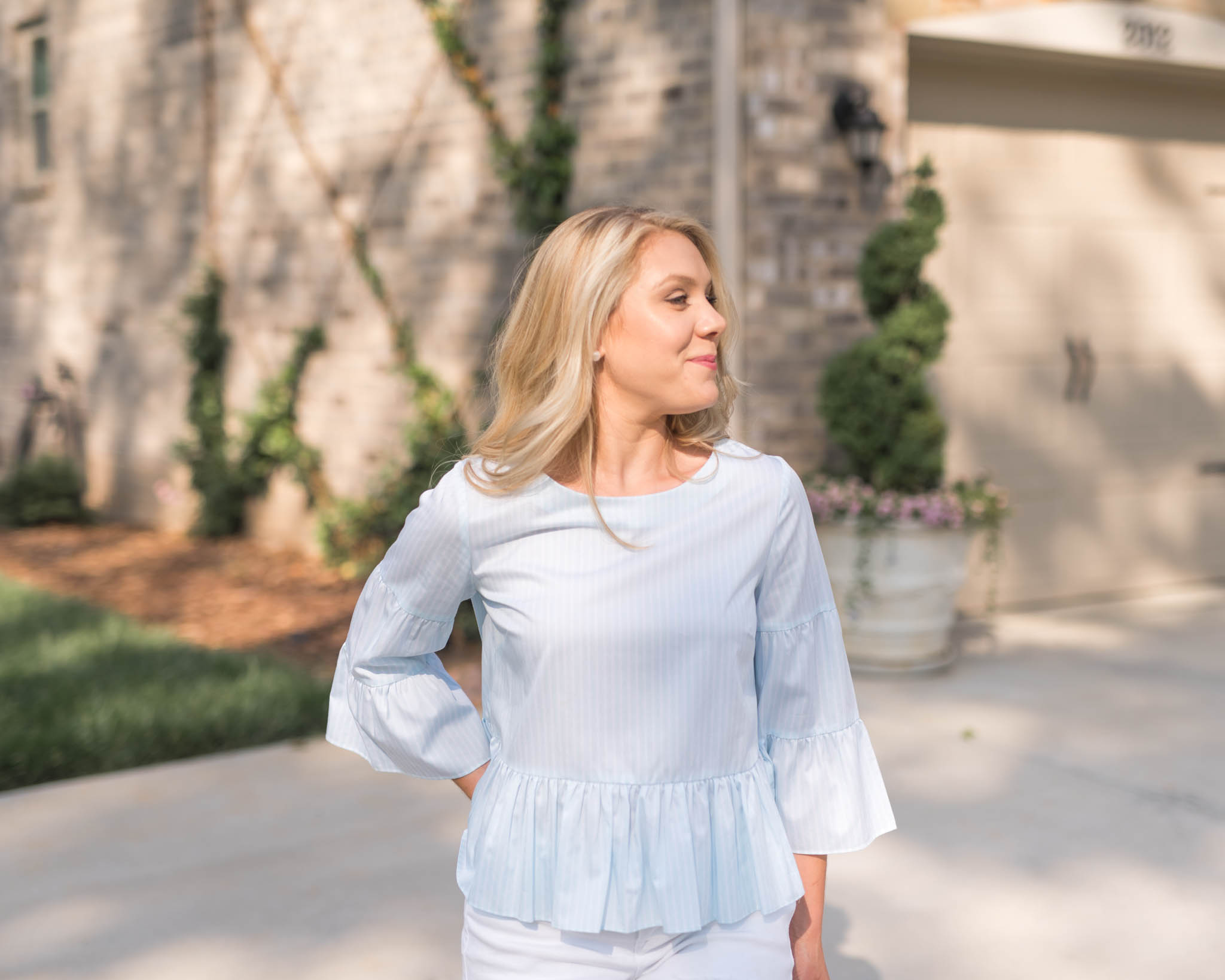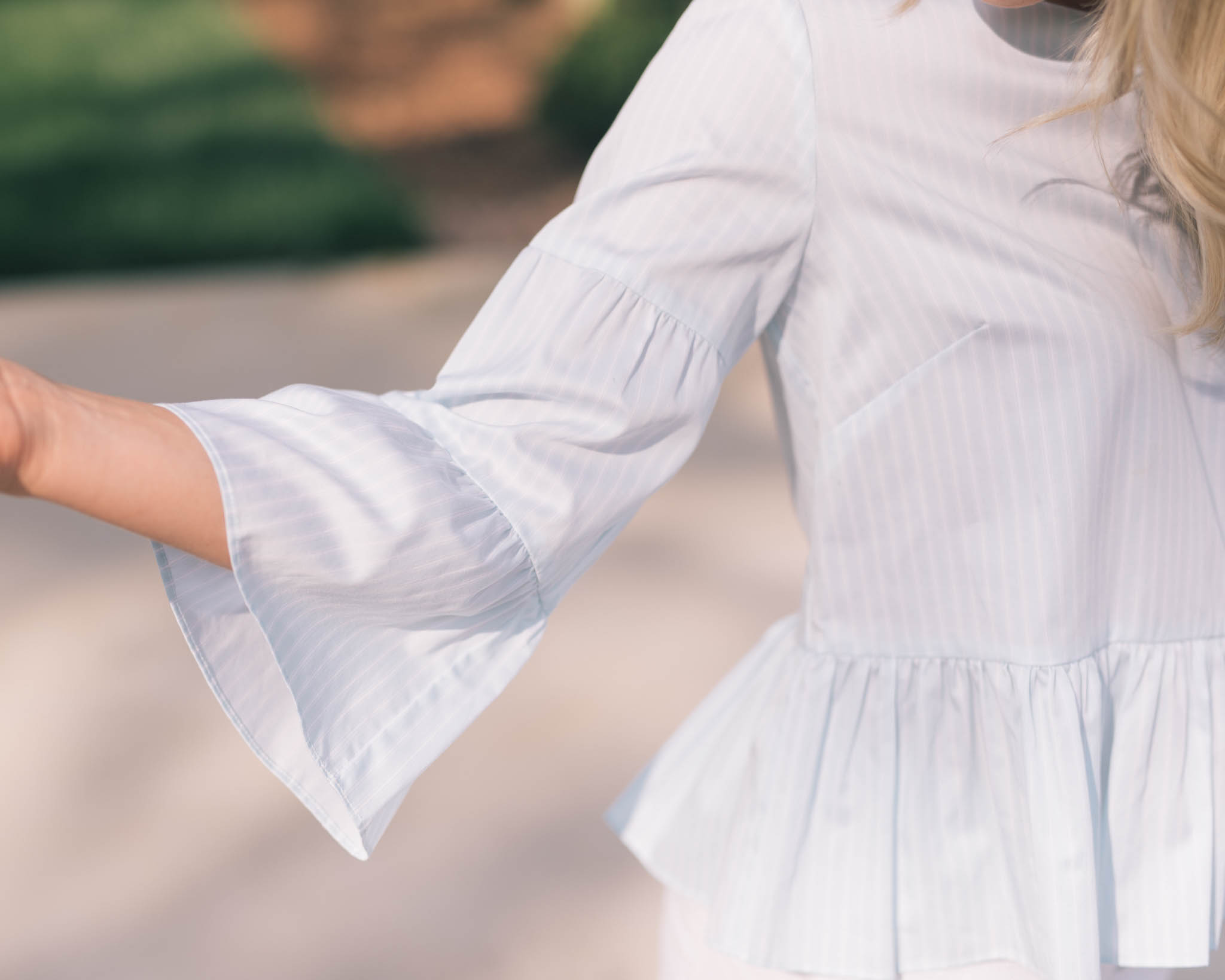 Isn't today's outfit post darling? These crisp white shorts and soft blue top are such a clean duo. This top is from a favorite retailer of mine – Tyler Boe. I'm wearing the color Blue Crystal in a size small for reference. Last month, I shared two posts featuring pieces from their most recent collection here and here. If something is sold out online, chances are it is available in one of their three boutiques. Just give them a call! 🙂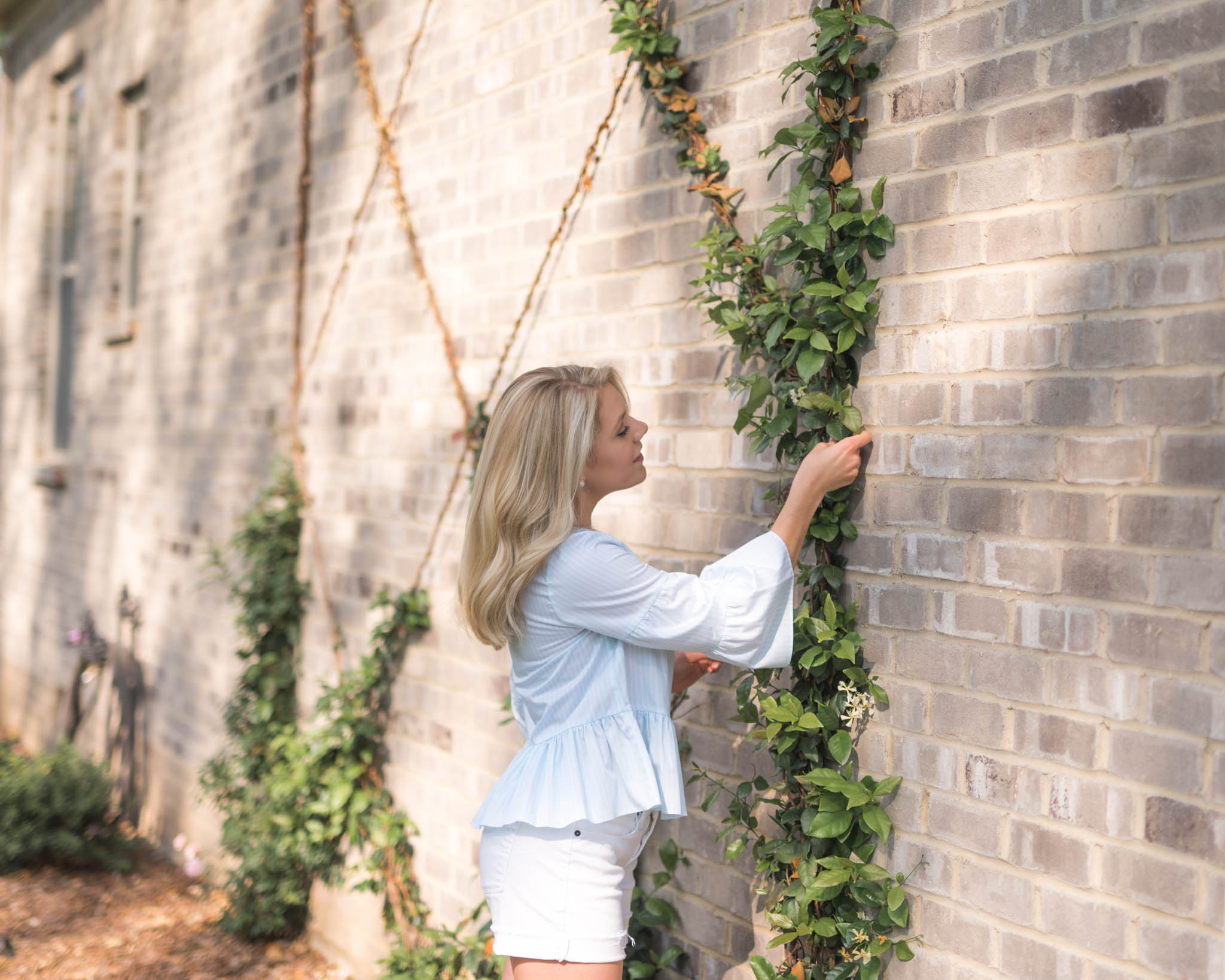 I hope you all have a great rest of you week! This week involves a lot of editing and wrapping up a few projects/ deadlines. Oh, and let me know if you would like for me to share an in-depth hair post! I'm happy to!
Today's post was a ramble of thoughts, but it's nice to set back and connect with y'all on a personal level. Kind of like chatting over coffee together, yeah know? Ha! xx, Taylor-Rae
– CLICK IMAGE BELOW FOR DETAILS –