Outfit Details:
TOP | SKIRT (size up) | SHOES (old, similar less expensive here & here) | BAG (similar less expensive here) | EARRINGS (old, similar option here)
This past weekend was a rather slow one for me; allowing for much needed time to reflect, recharge and realign for the projects and weeks ahead. It mostly consisted of cleaning out, catching up and a whole lot of royal wedding bliss! I have to admit that watching the royal celebration unfold was some kind of magic. The tradition, elegance and pageantry of it all was so beautiful to witness, and how refreshing was it to see something positive and hopeful headline the news?!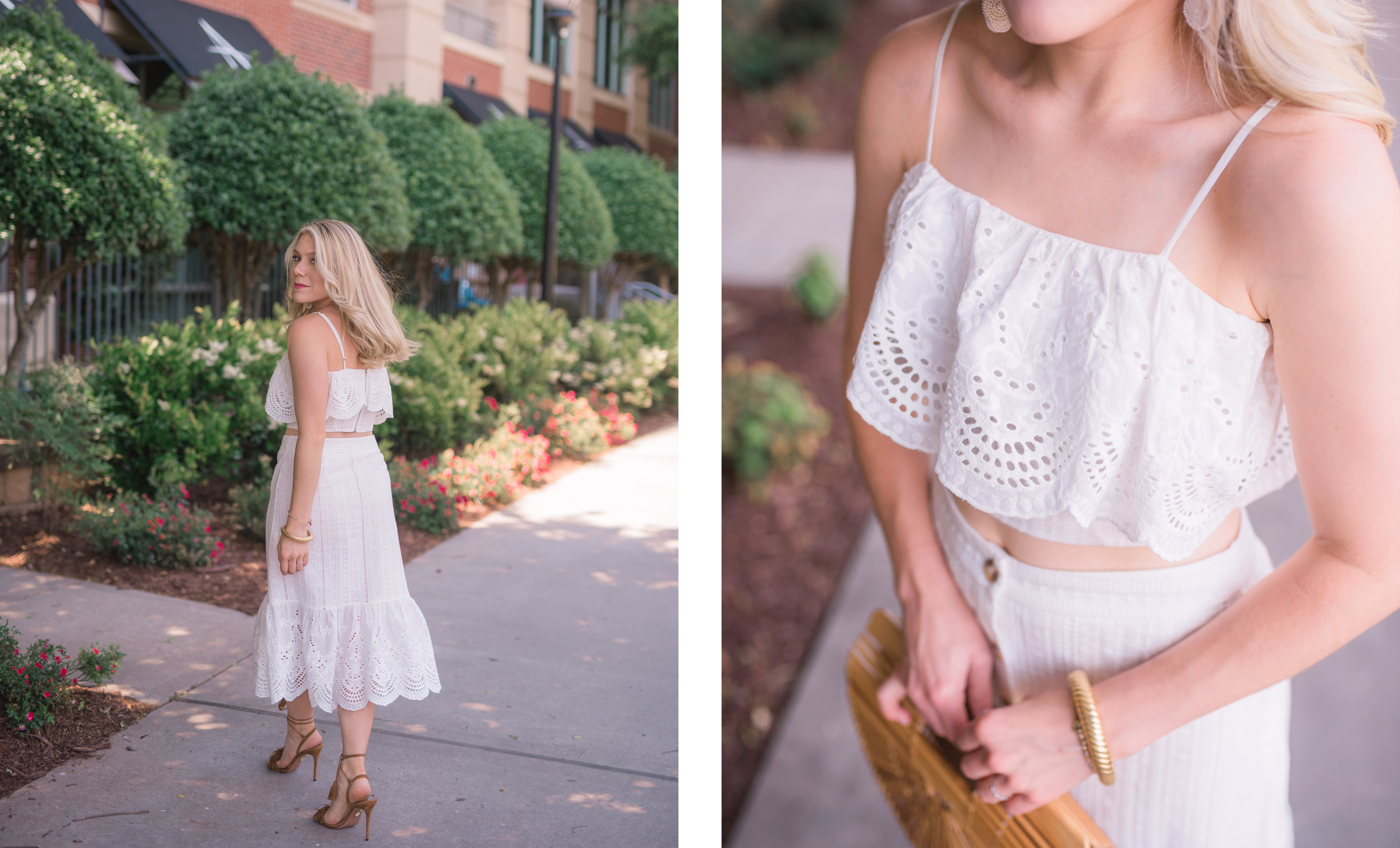 It just so happened that today's post is featuring this adorable white eyelet crop set from one of my favorite online retailers. When I first saw it online, I couldn't get over how closely it resembled something of LOVESHACKFANCY, Petersyn, Miguelina and dare I say, Zimmermann?! For less than $70 you can easily achieve a high-end look with this adorable, well-made crop set!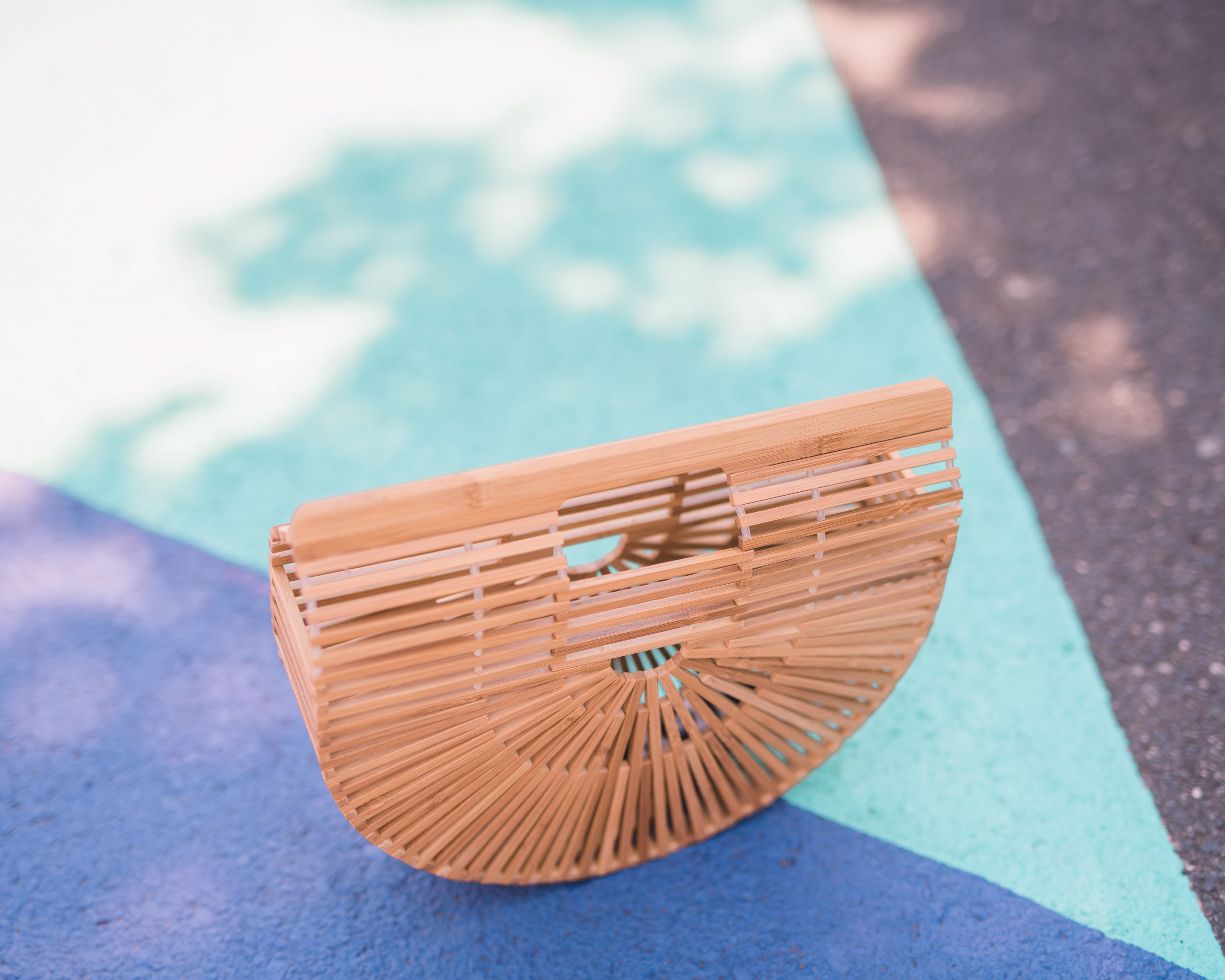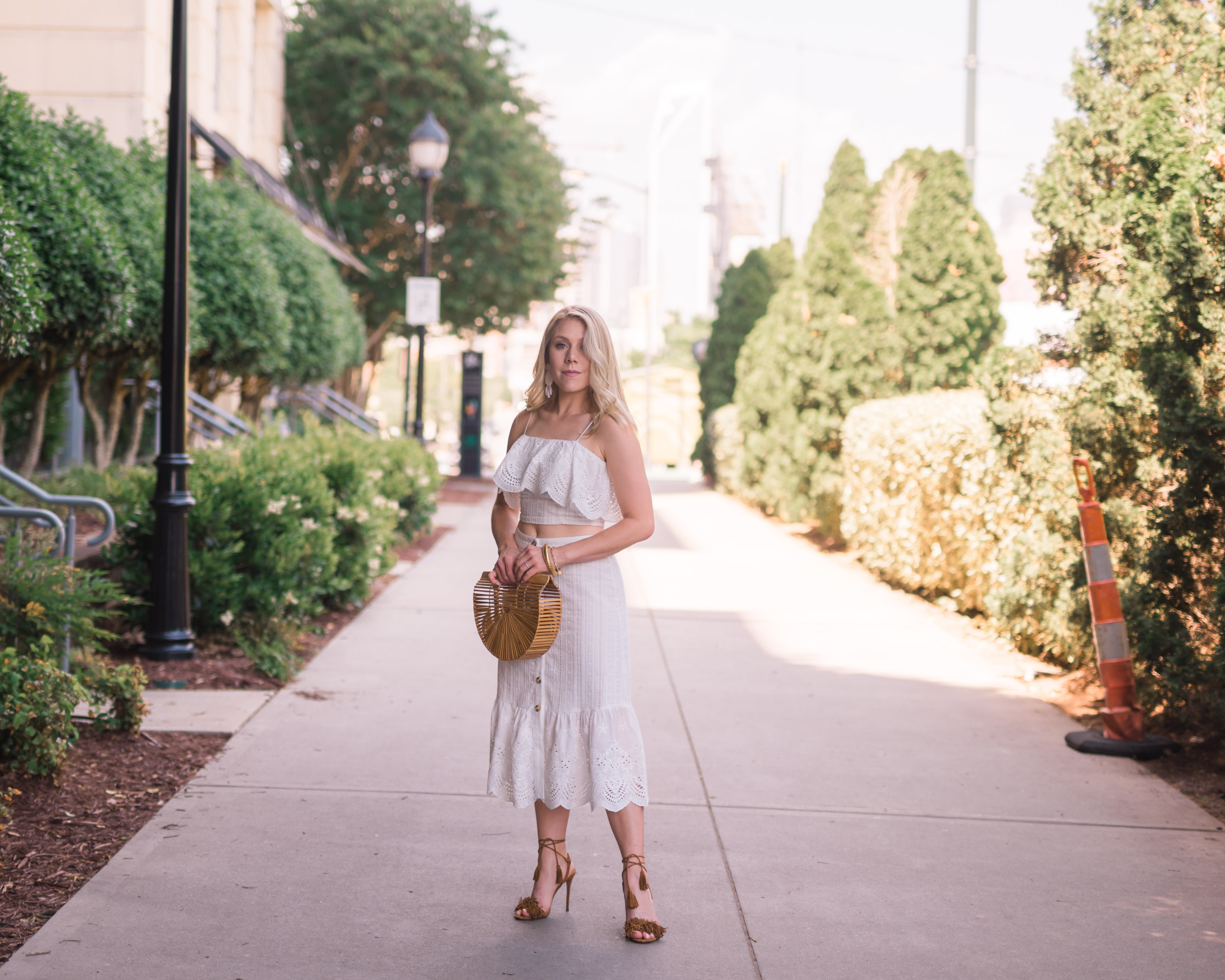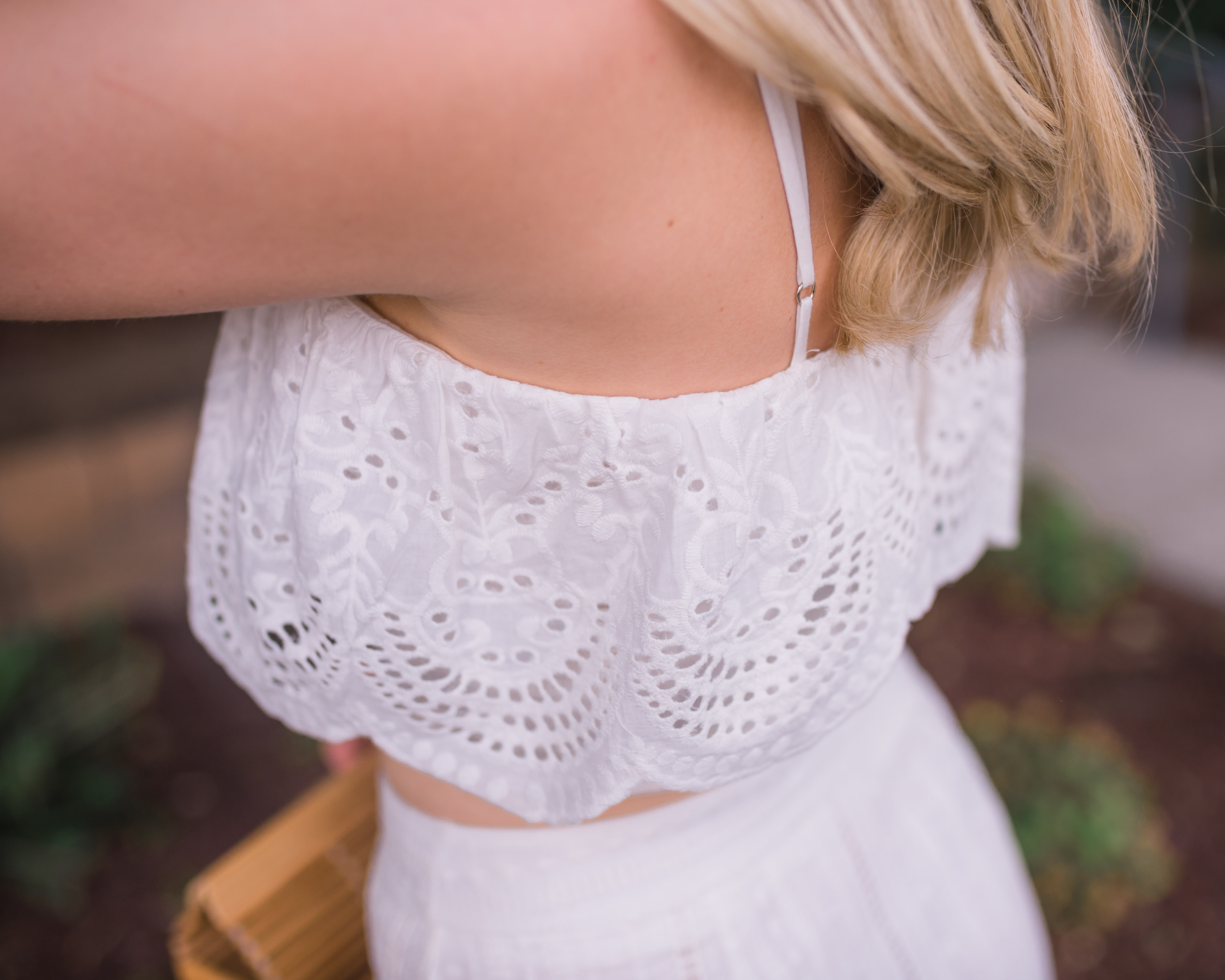 For sizing, I would encourage you size up in the skirt. For reference, I am a true size 26 pant and went with a size medium. If you are a bit more busty you may want to also size up in the top. I chose a small and found it to be very comfortable. The size charts at Red Dress Boutique are very accurate and resourceful.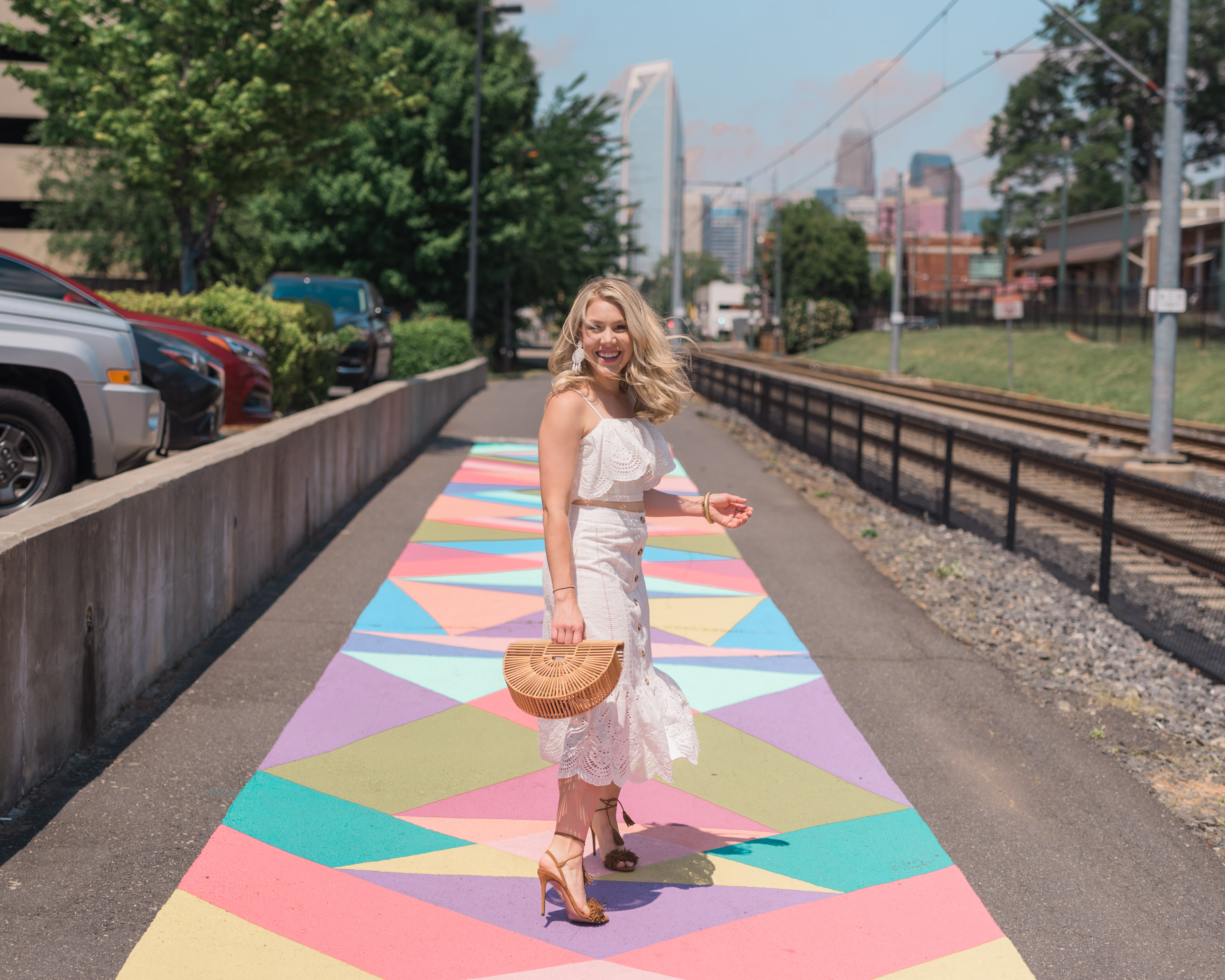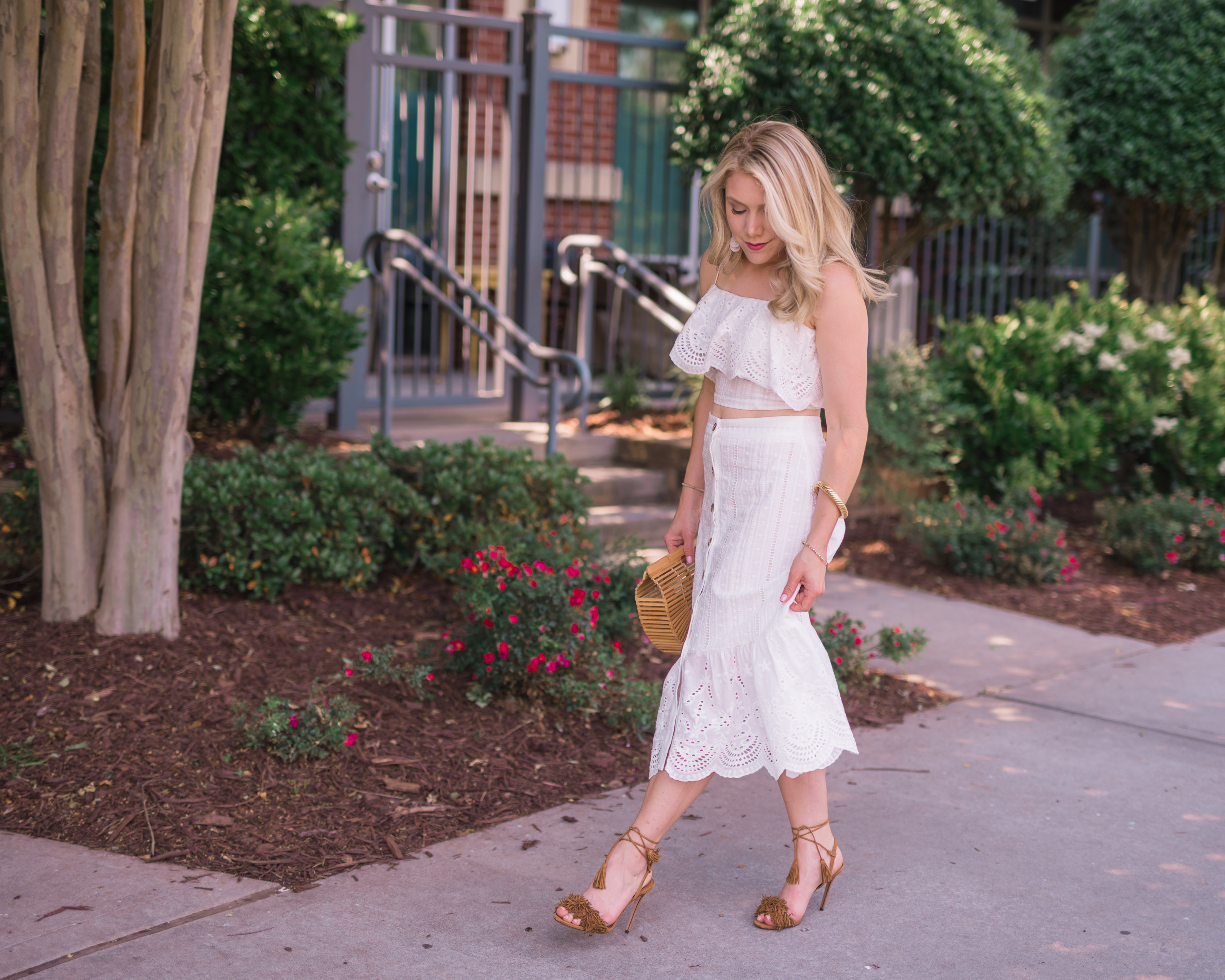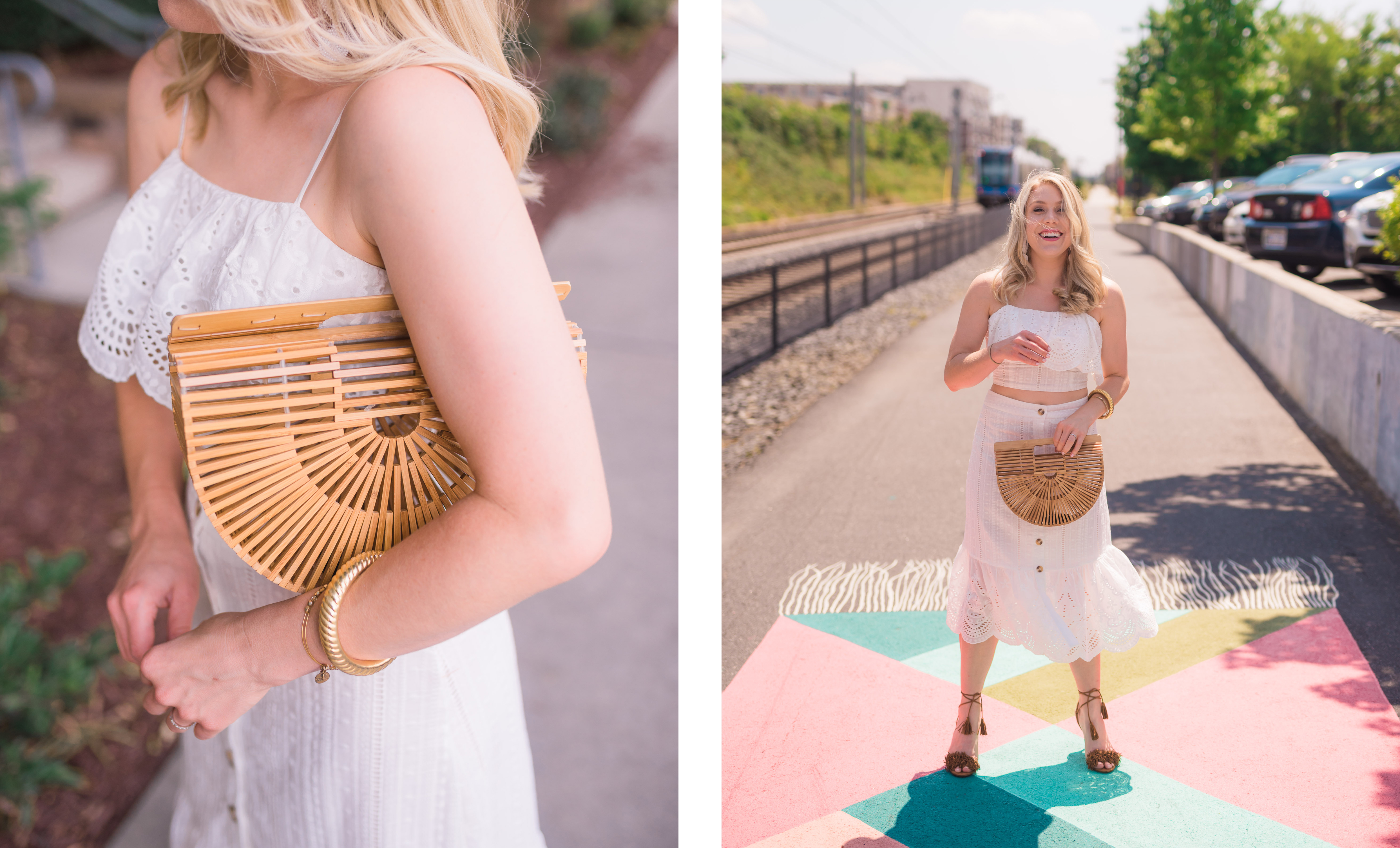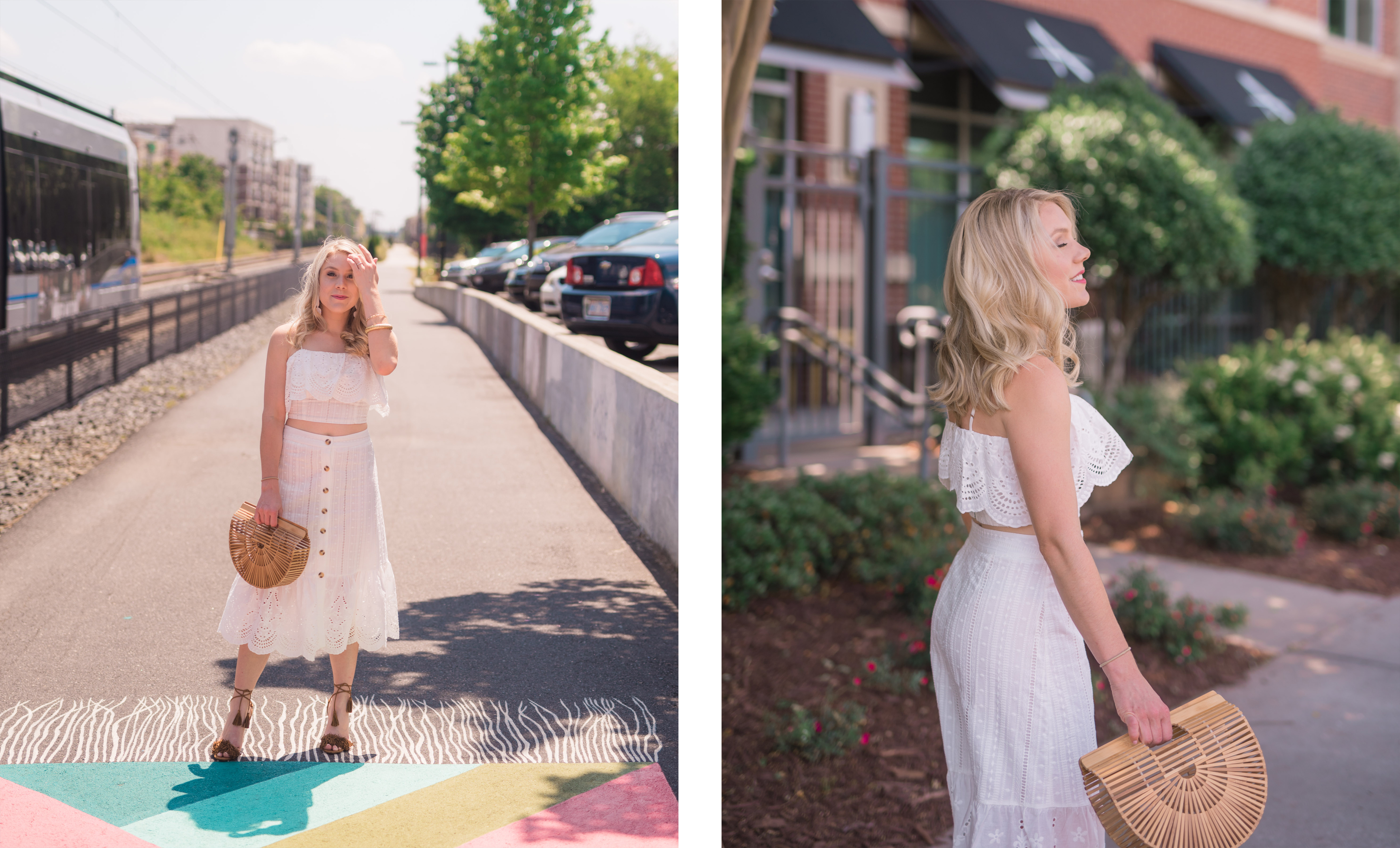 For shoes, I chose to go with a neutral pump with fun fringe details. I purchased them on clearance years ago at a local boutique in Charlotte for nearly 60% off. These are the same "Wild Thing" sandals that took over the fashion scene years ago. Aquazzura was the first to design the shoe, and there was quite a debate (and I believe lawsuits filed) against smaller labels copying the trademarked fringe design.
Aquazzura is one of my favorite designers! For a designer shoe, they are unmatched in the category of comfort! He recently partnered with luxury interiors brand de Gourney for an exclusive capsule collection that was simply divine! And, ironically enough, Edgardo also designed the Duchess of Sussex shoes for her royal day (again, can't steer away). These shoes are no longer available, but I found a great selection of look-a-like options that I have included in a scroll bar below.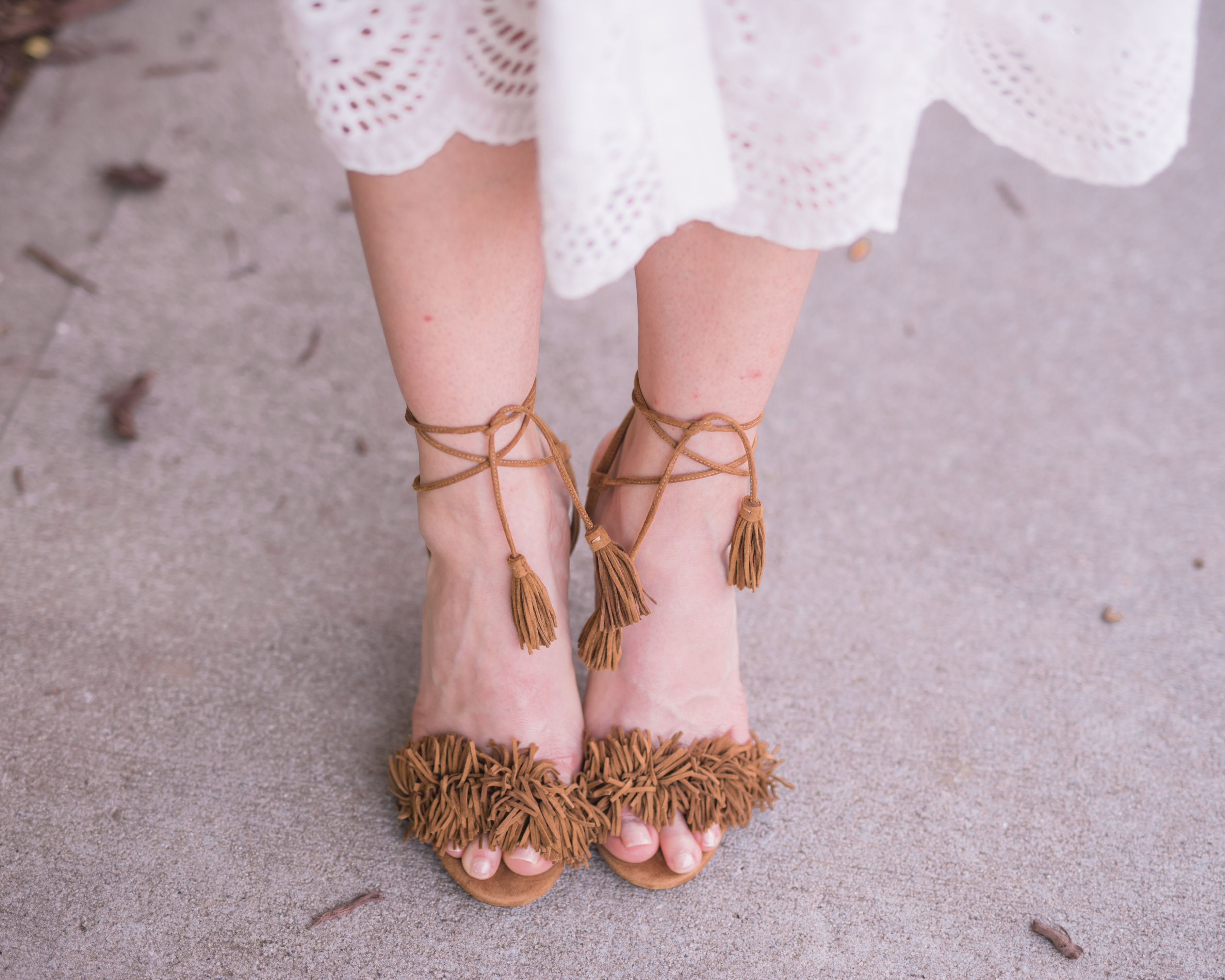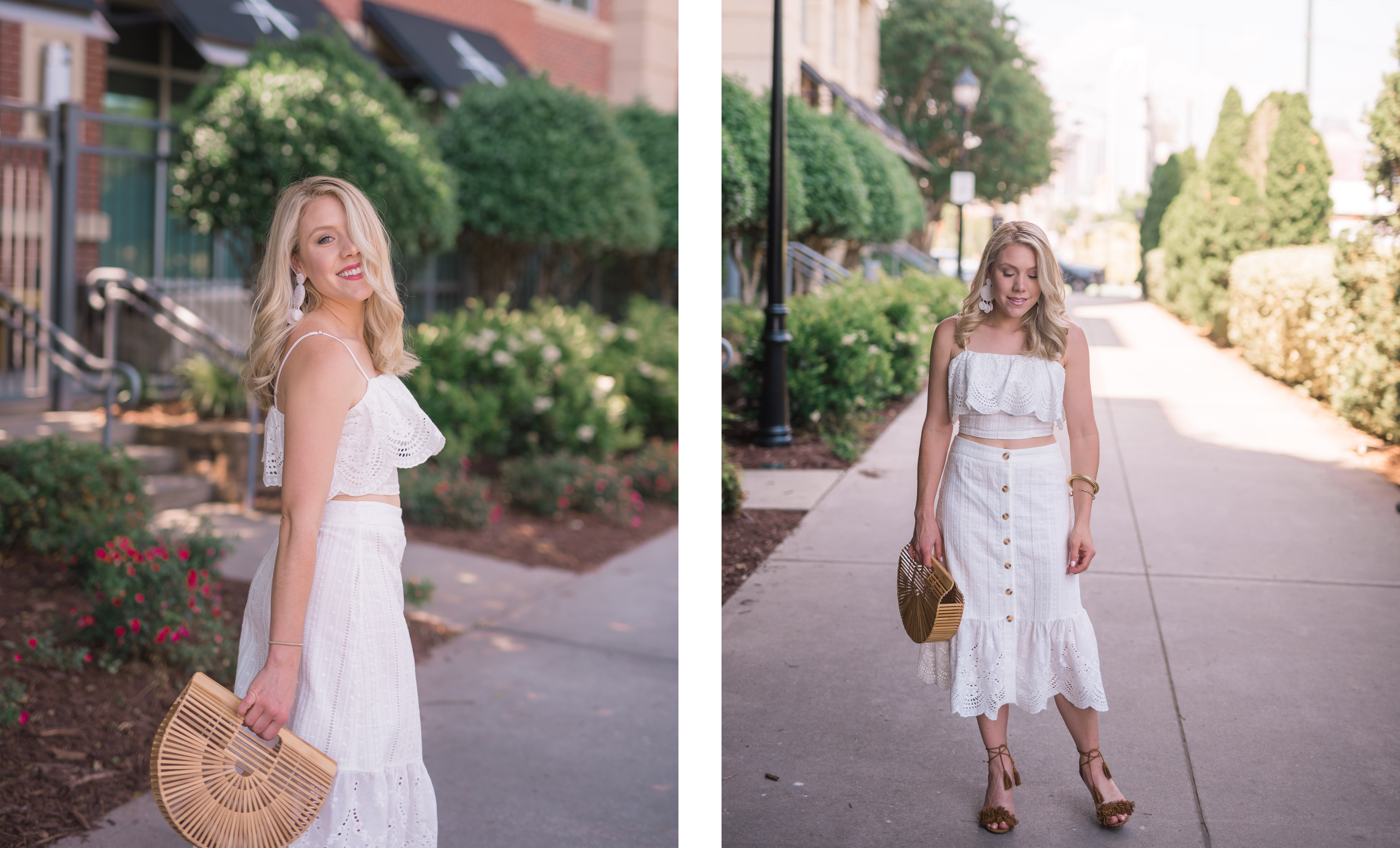 On Friday I am sharing a post on the power of saying 'NO'. Being a people pleaser, it's something I have struggled with and continue to today. It's a tricky thing in this business to know when an opportunity is worth your time and smart for you brand overall, but hopefully by shedding light on my experience it can offer advice that you find helpful!
– Click Image Below For Product Details –