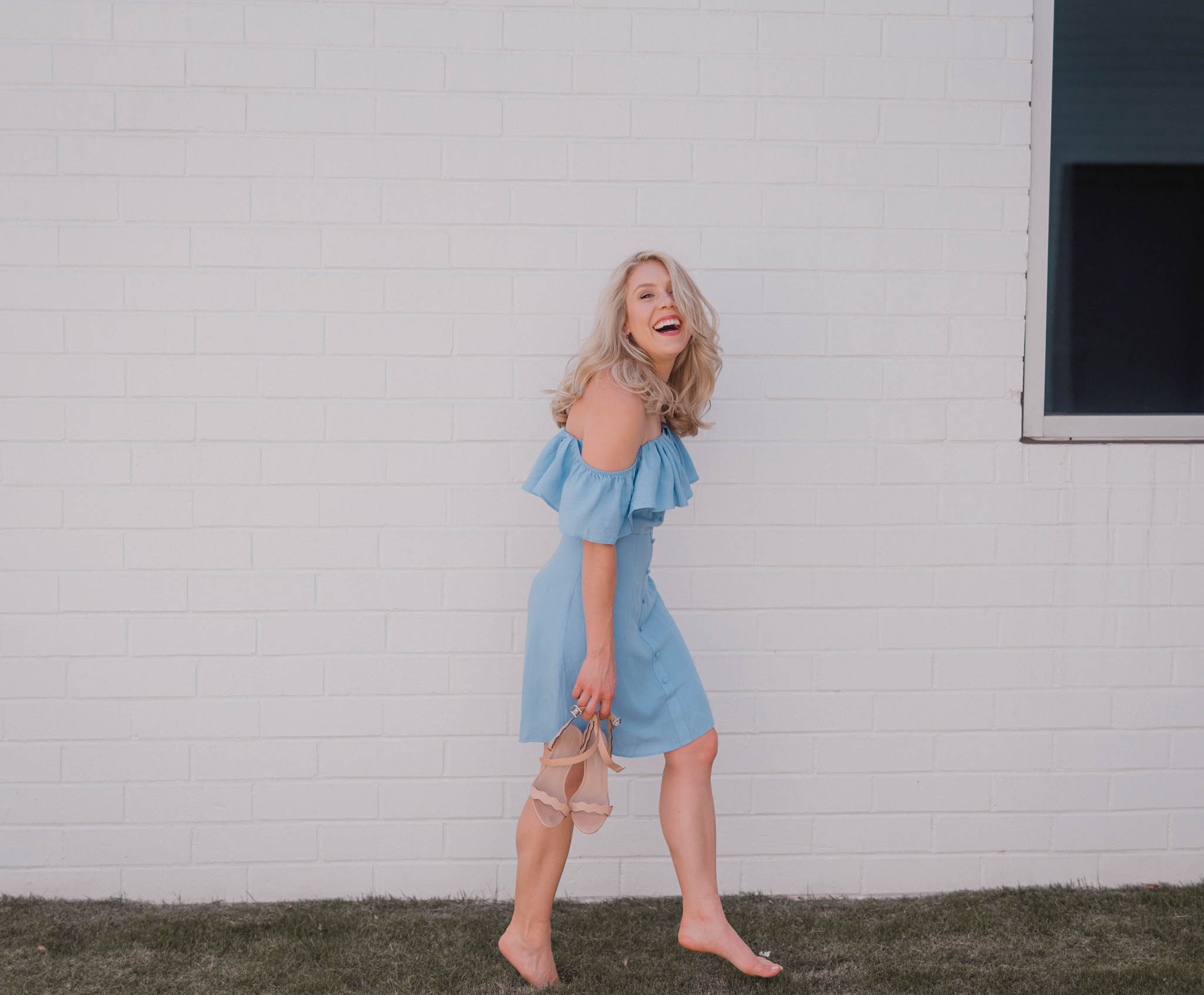 Dress | Shoes (more sizes) | Sunglasses | Earrings
– The above dress can be purchased at Red Dress Boutique –

Goodness, let me start with this: Red Dress Boutique has got it going on! For years, RDB has been one of my all-time favorite online destinations to shop, and is often times the first place I look when shopping for something specific. They are always adding new arrivals, like the beautiful off-the-shoulder linen dress worn in today's post, and offer a wide variety of well-made, tasteful and trend forward pieces that I truly feel can stand alone when put beside higher-end, designer collections.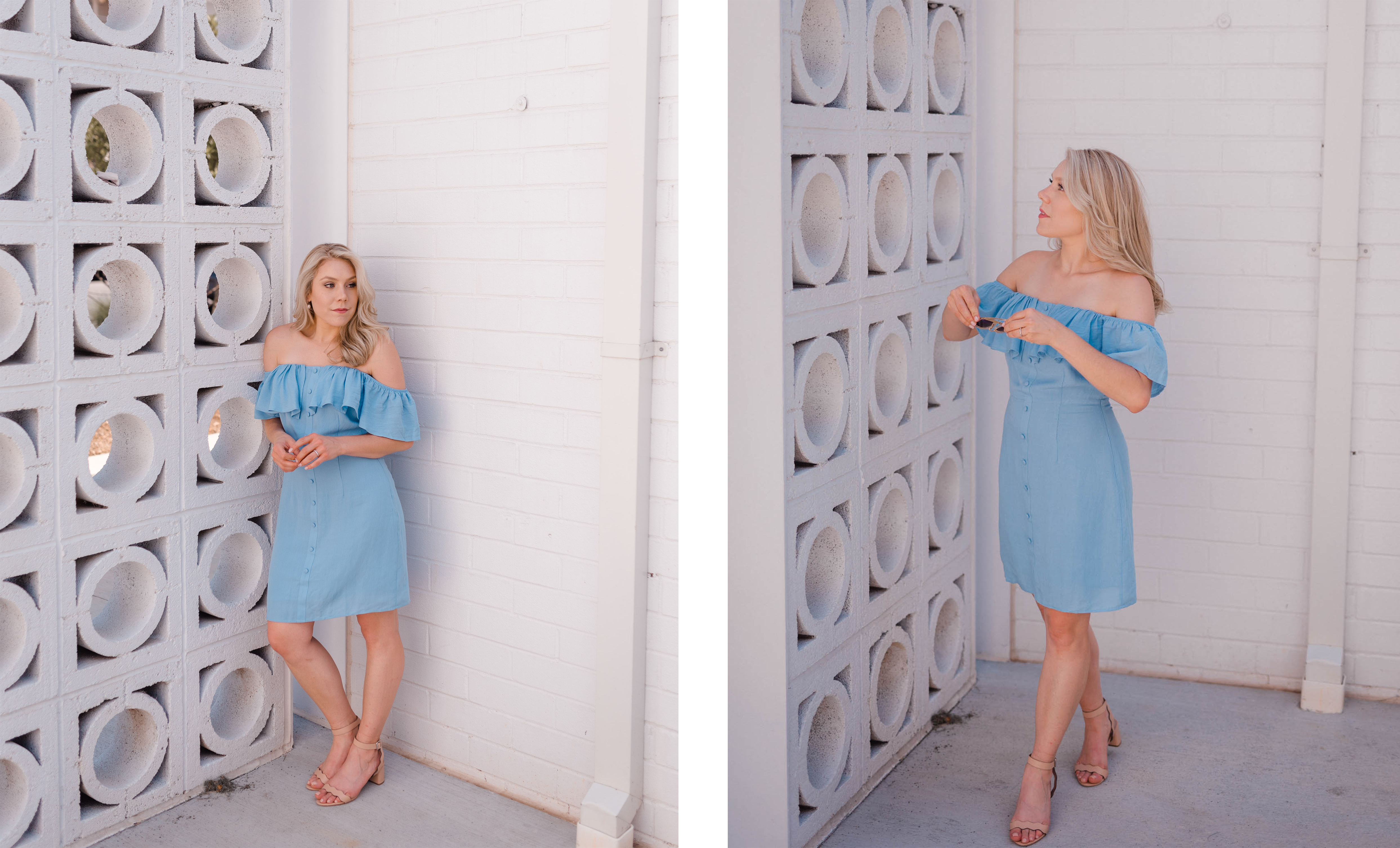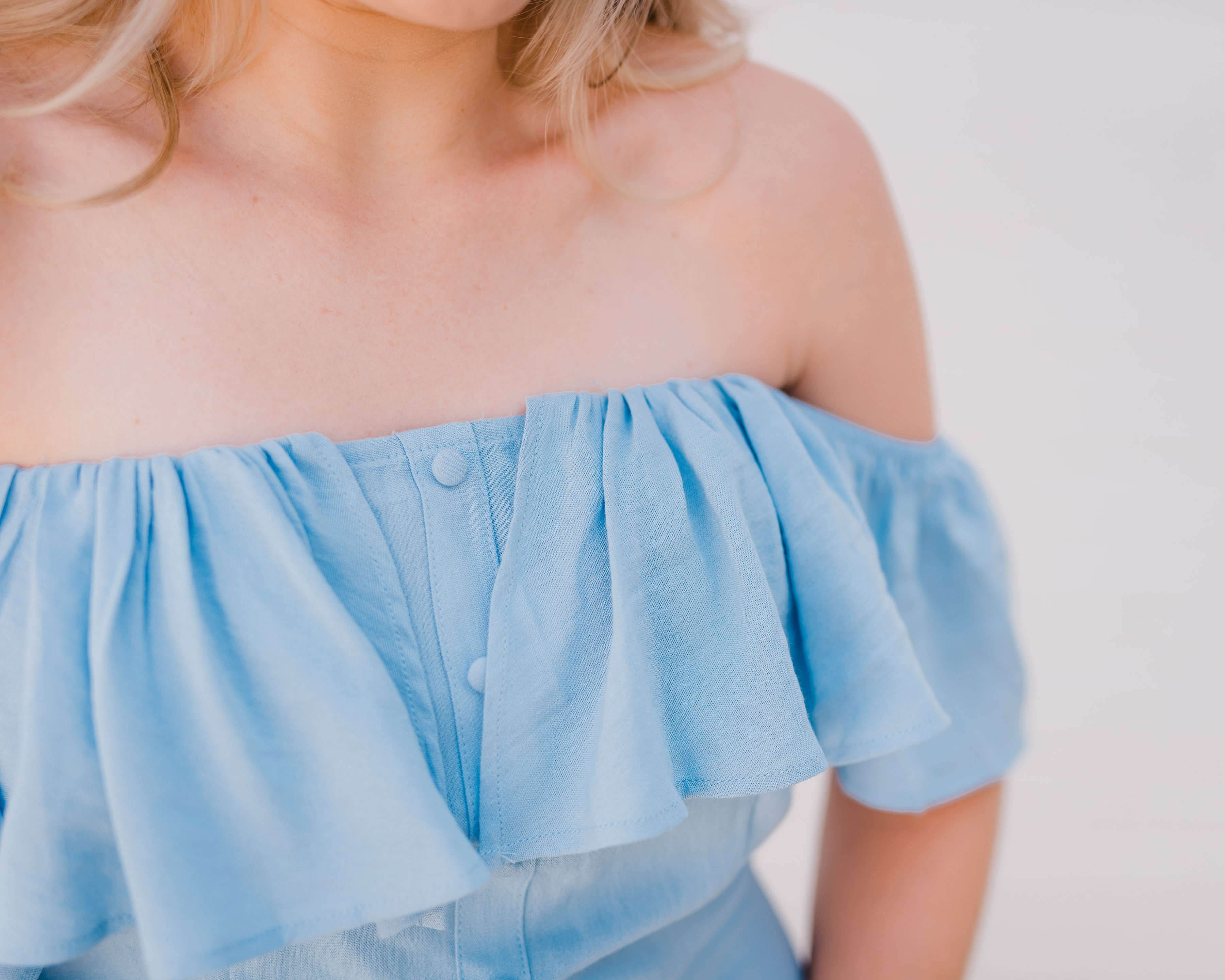 I first learned of the boutique when they appeared on Season 6 of Shark Thank (Justin and I are huge fans of the show – it's the highlight of our Friday night, we're kind of boring like that) where they landed a deal with both Mark Cuban and Robert Herjavec (!!!) So when asked to work with a company that I genuinely love and admire, I nearly fell out of my chair!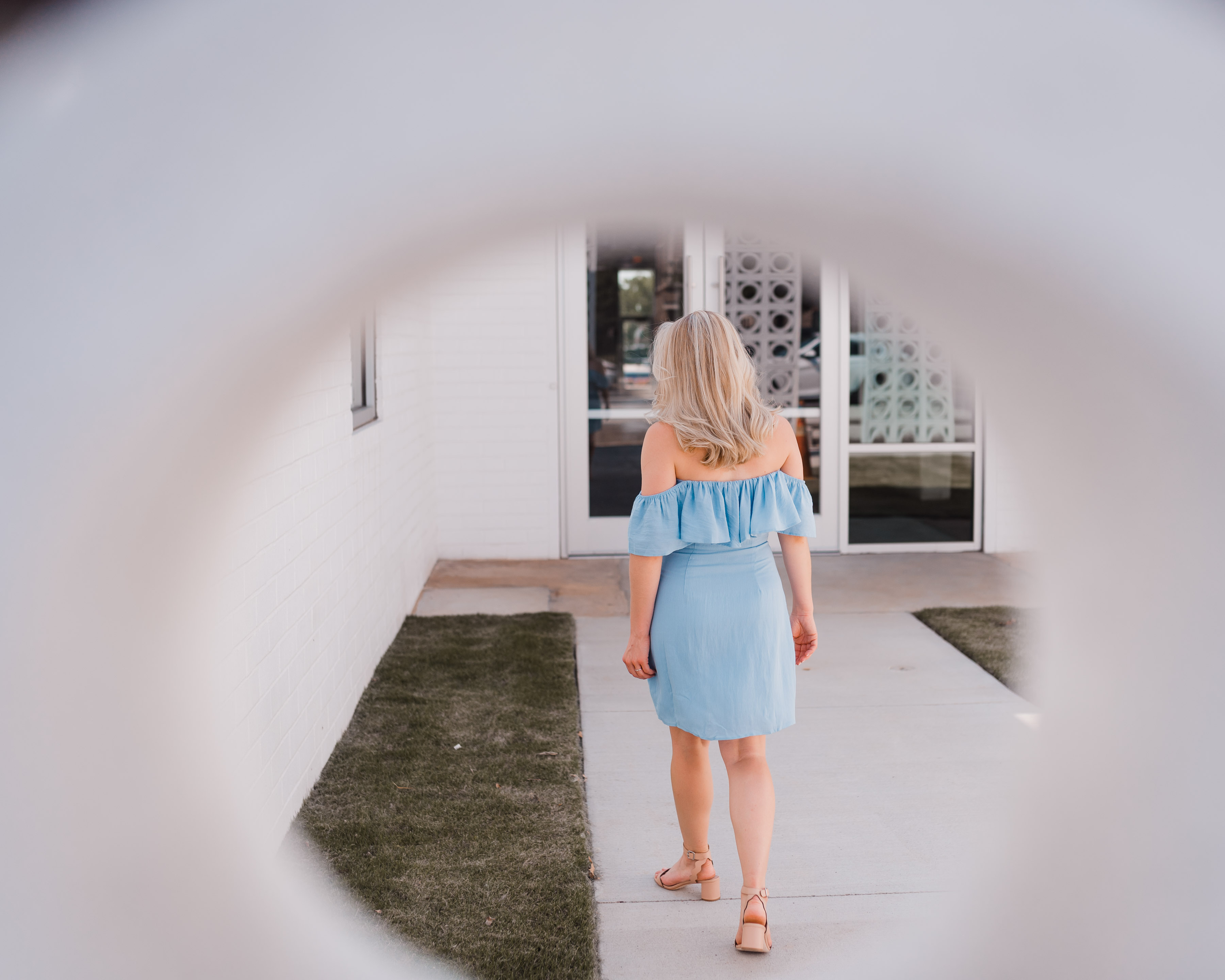 I wouldn't really describe myself as a "boutique" girl, but there selection is out of this world. I wholeheartily mean it when I say it's truly like non-other! Everything is so tastefully and delicately made, and for such an unbelievably AFFORDABLE price! When I went to their site to pull the link for the soft blue dress worn in today's post I was blown away by all of the new arrivals that have launched since perusing the site last Friday. And, what's better (yeah, crazy enough, it does get better) is that they are great at quickly restocking sold out sizes and waitlisted pieces. So, if you see something you love I highly recommend you register your email address for that piece to receive an email as soon as this becomes available again!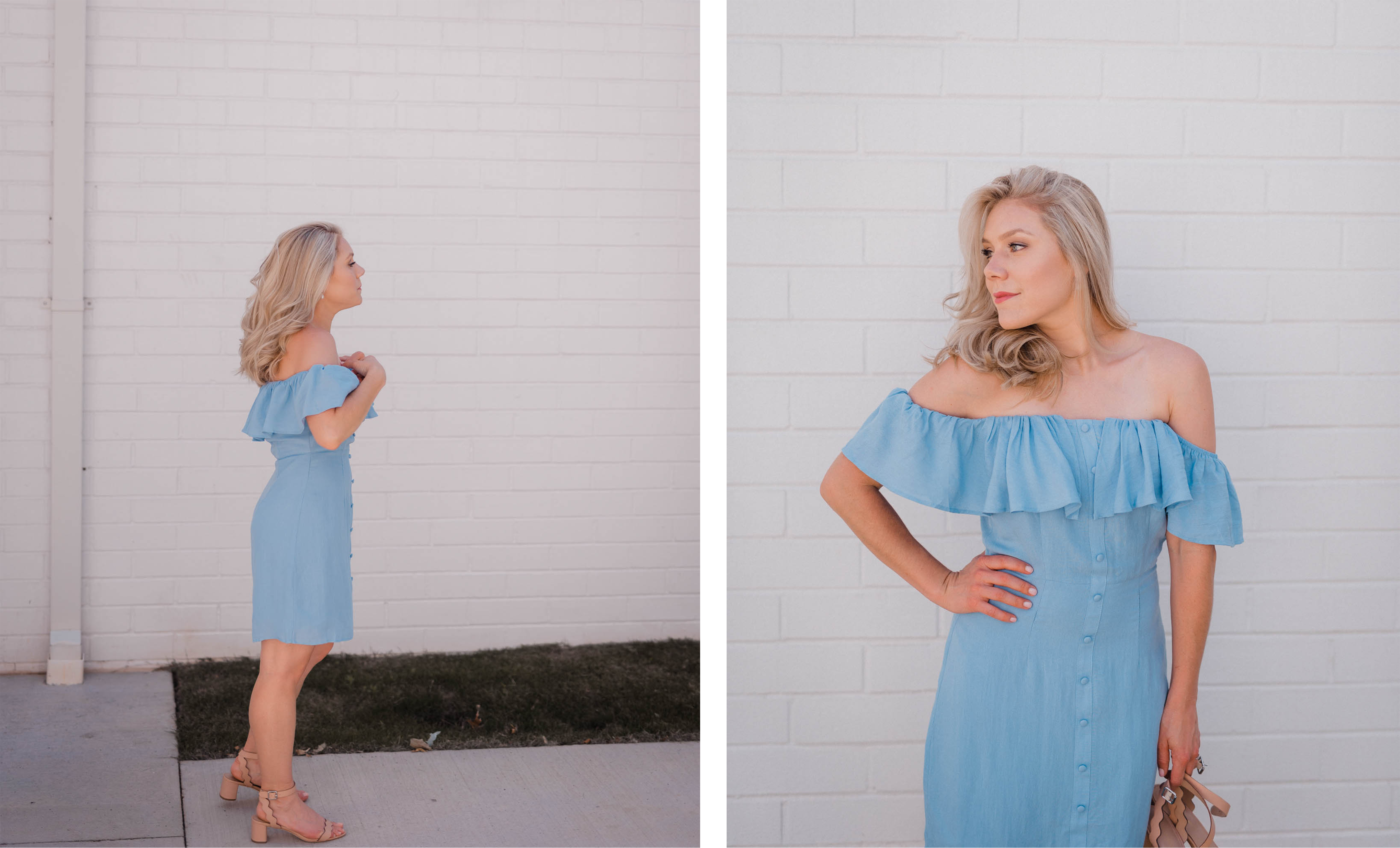 This darling off-the-shoulder dress is even more stunning in person. How sweet are the buttons down the front and the ruffled hem? They add such a simple, delicate touch. Summertime brings some serious heat to the Carolina's. During this time of year, I like to wear fabrics that allow for more airflow and coolness. The dresses material is breathable, durable and also easy to clean. Perfect for summer! It runs true to size, maybe even the slightest bit large, so keep that in mind when referencing the size guide. Below I've included a handful of other blue dress available as well.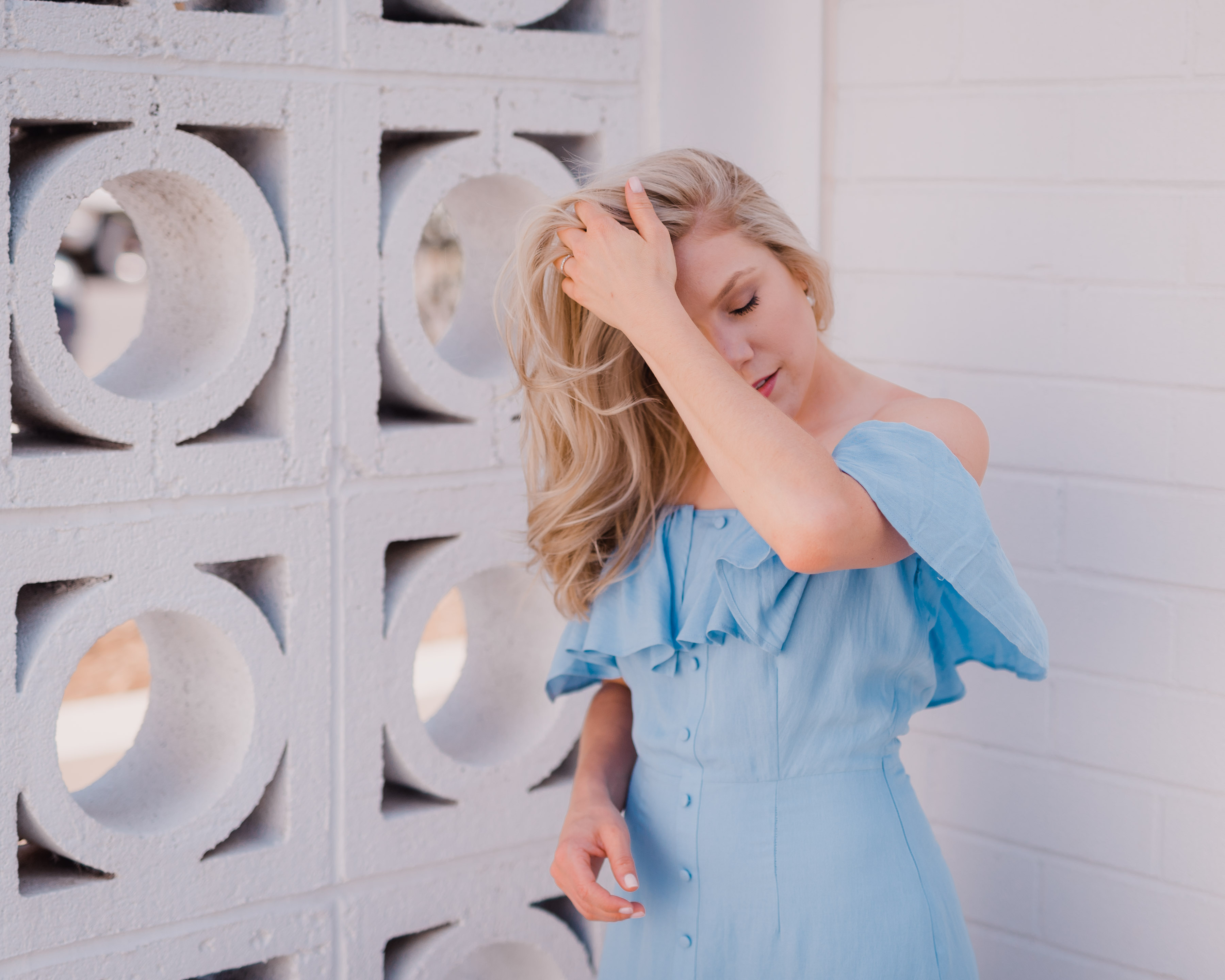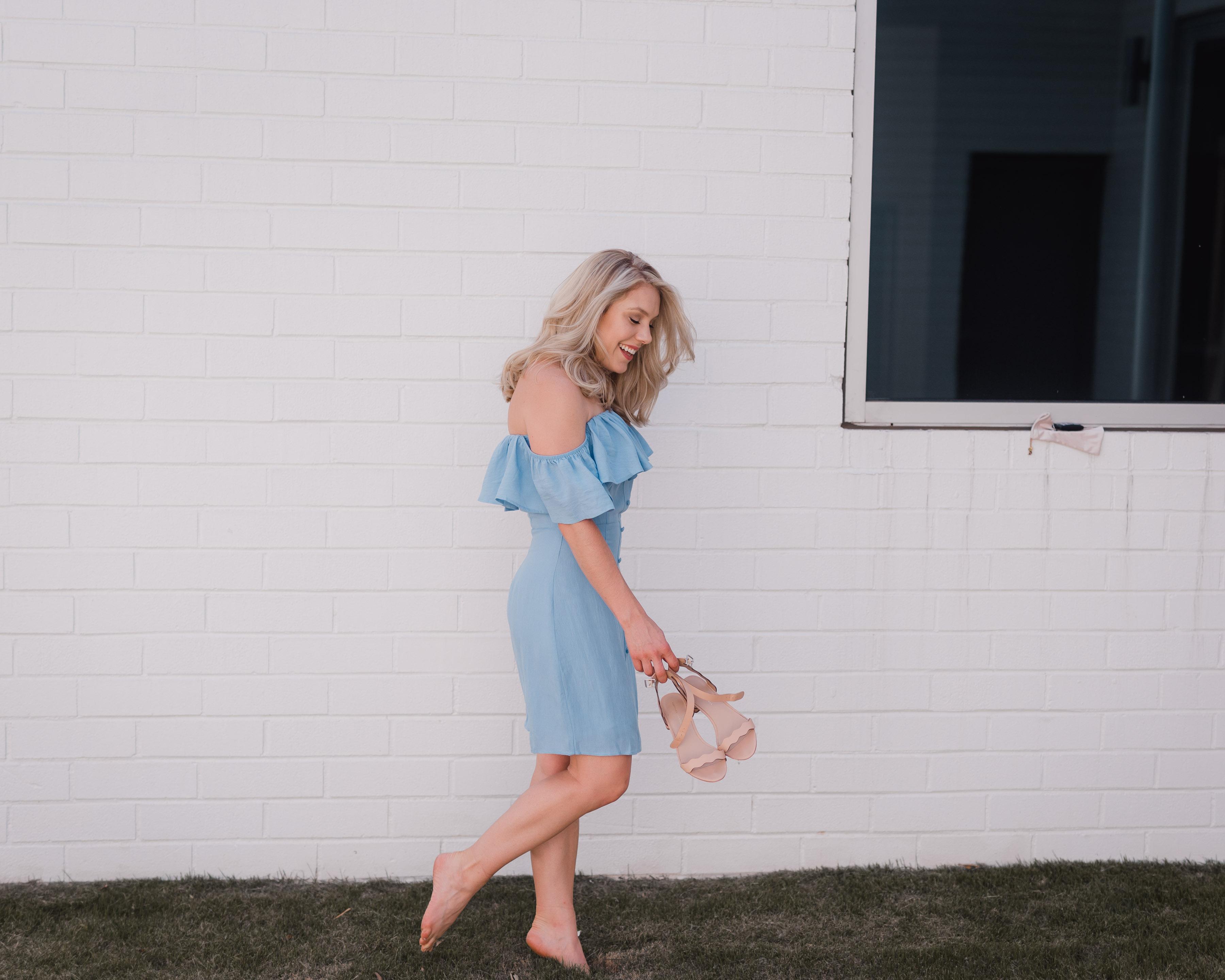 Red Dress Boutique has so many adorable pieces available right now for quite literally every occasion imaginable: bridal showers, graduations, weddings, vacation and everyday. I was a bit overwhelmed (in the best possible way) when looking through the new arrivals yesterday evening. There were so many beautiful things that I just felt the need to share them all. Below are a few (well, maybe a few dozen) of my favorites.

Have fun shopping around, and please let me know if you have any questions on sizing, shipping, etc. I'm always happy to help in any way!
Lots of love,
TR