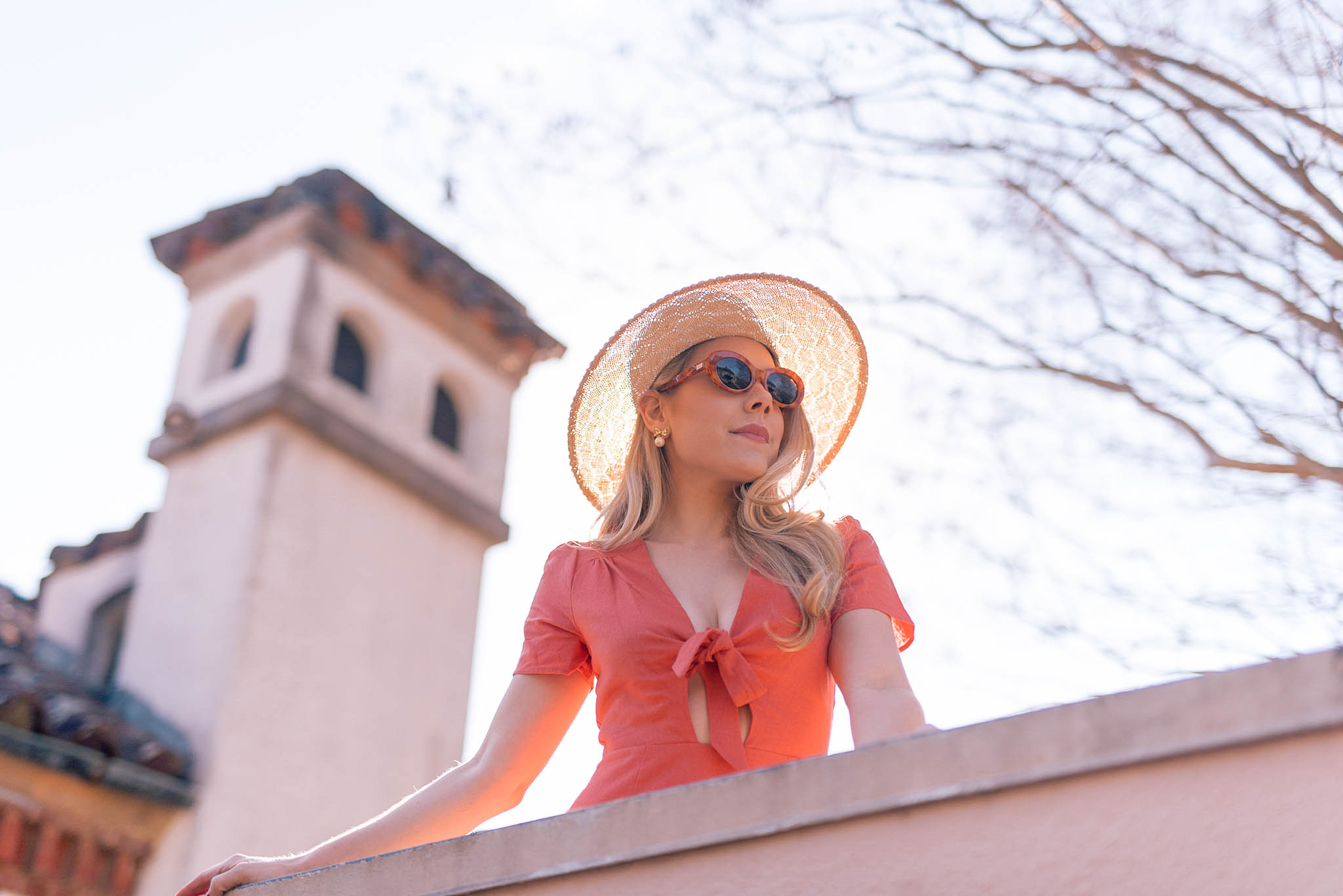 Outfit details:
Dress | Hat | Sunnies | Earrings | Purse | Shoes (also here) | Lips

This week we receive our cabinetry, countertops, fixtures, and the other remaining pieces needed to wrap up our kitchen renovation. We're so excited to see everything come together and to finally start sourcing fabric, furniture and decor for our main living spaces. I'm a bit embarrassed to admit that much of our home is still unfurnished. Justin and I have purchased a few things here and there, mainly antiques and one-of-a-kind pieces, but ultimately decided to wait until construction was completed before filling our home with furniture. We sold most everything we owned, or the larger pieces, prior to moving out of our town house last March, so we feel as though we've been camping out in our house for the past year. That may be a bit of an exaggeration, but close enough. 🙂  It's been nice to take our time and invest in pieces that we truly love. My new kick is textiles, specifically floral print, but today's post is about this beautiful dress that is under $50!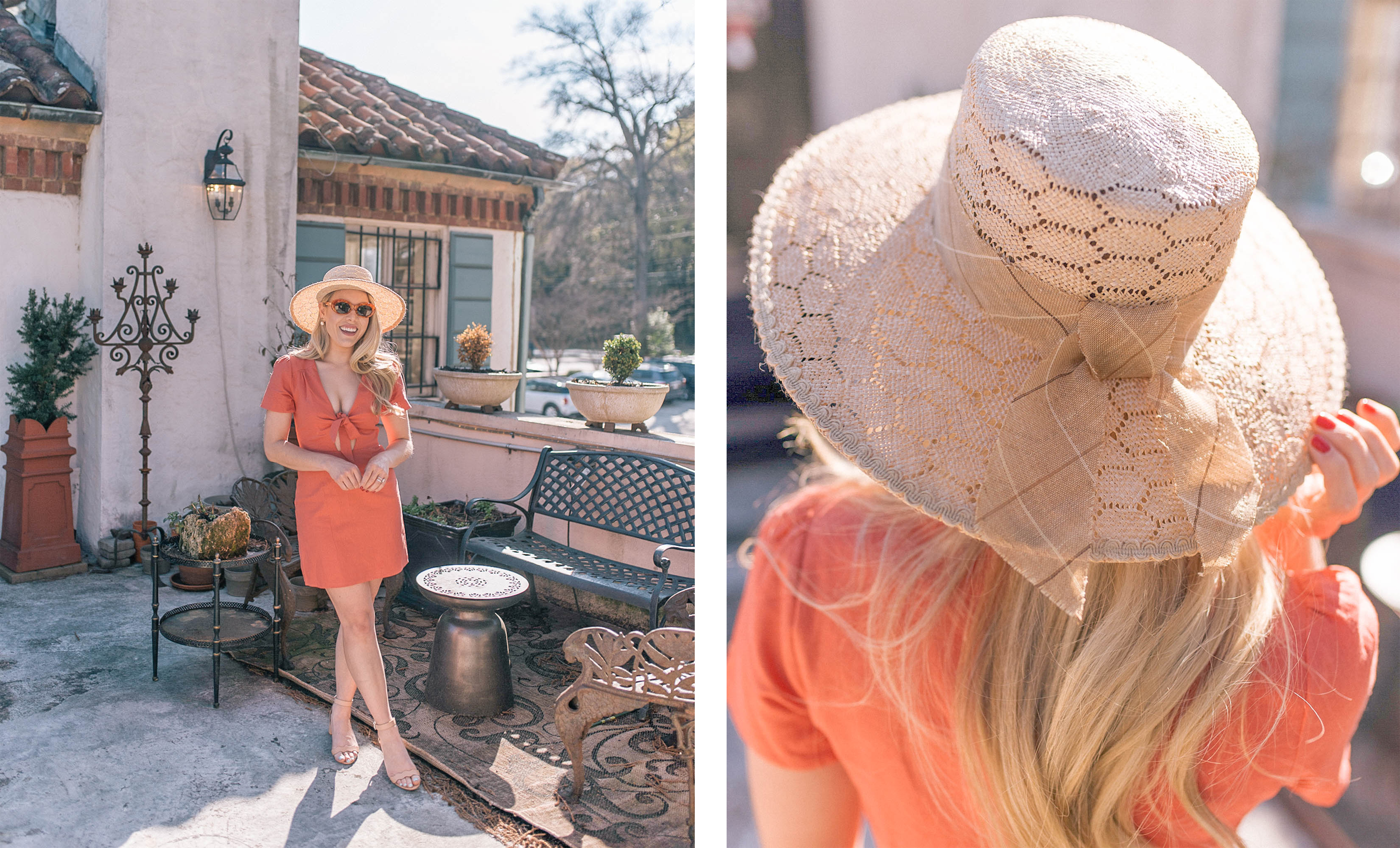 In the Spring and Summer there is nothing I love more than a good dress! It's the key to survival on a warm, humid day in the South. Linen, lace, cotton, silk – I love them all! This little mini dress immediately caught my attention; the bright color and fun detail in the front were hard to pass up! It also comes in yellow! My style tends to be a bit more conservative, but there is also no harm in wearing pieces that accentuate your femininity.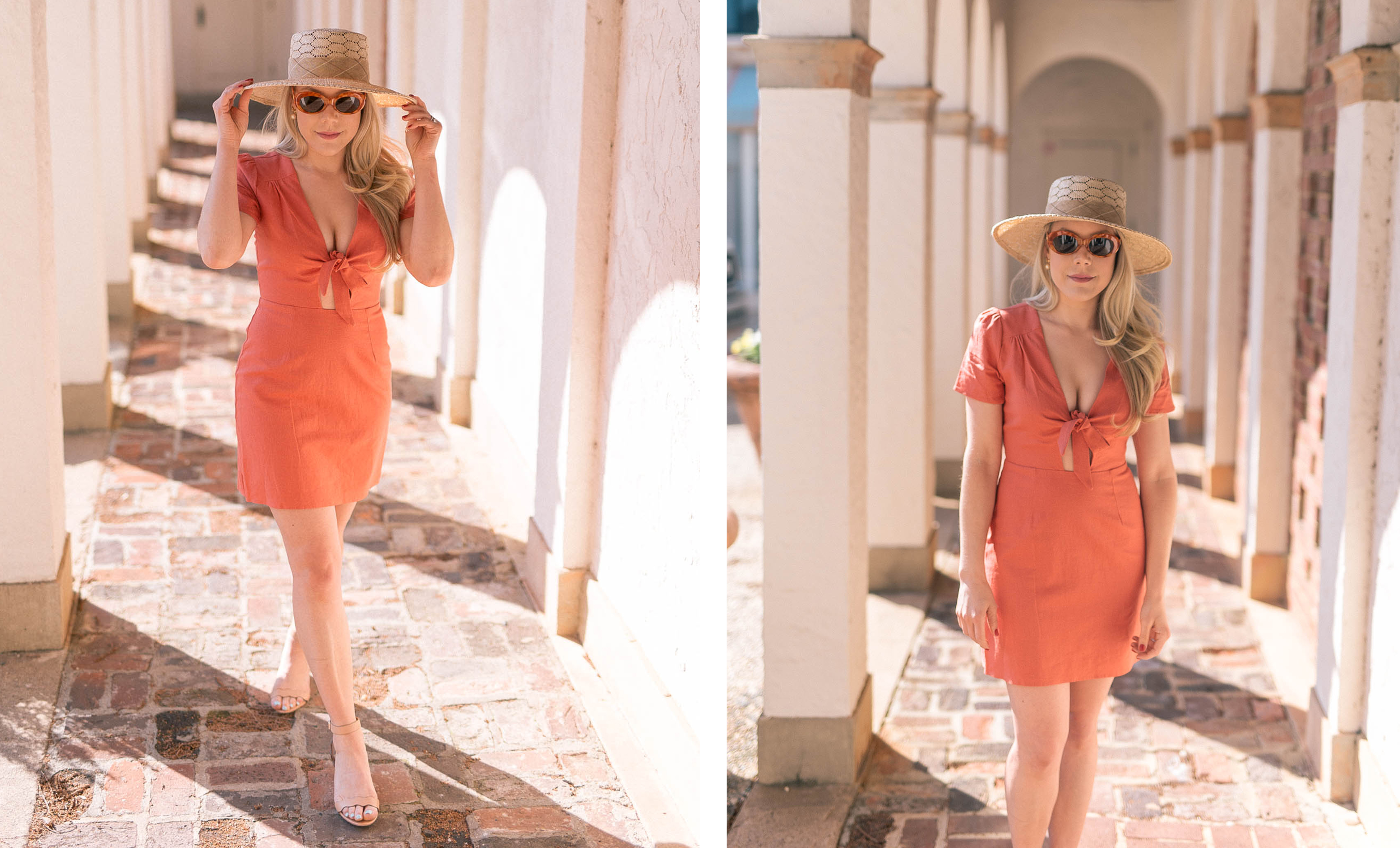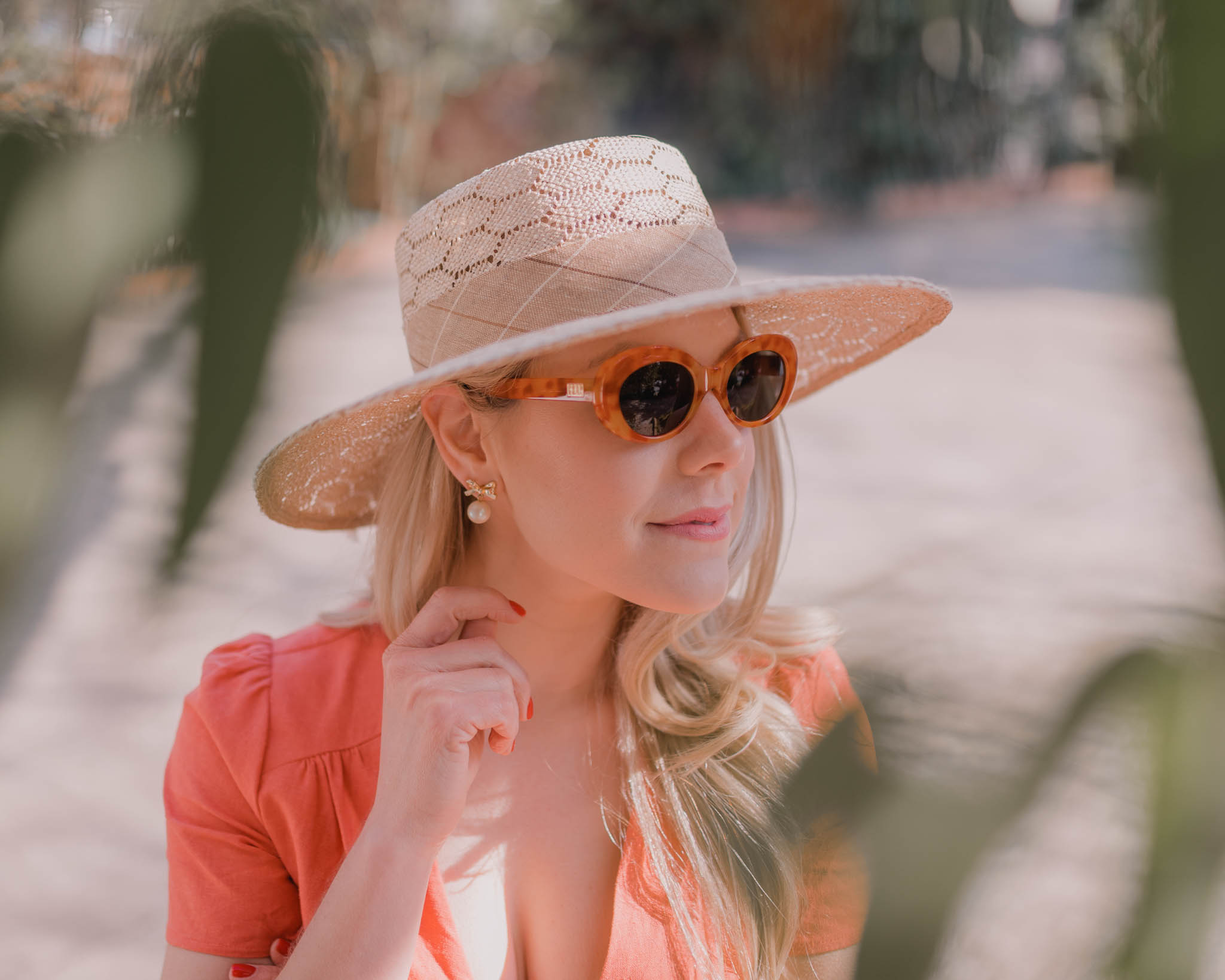 Arn't these sunglasses fun? I've wanted a pair of oval frame glasses for some time and felt the tortoise would be the most versatile option. They are great price and really comfortable to wear! I also couldn't get over how well they matched this dress. Below are a few other favorites of mine – all really reasonable in price.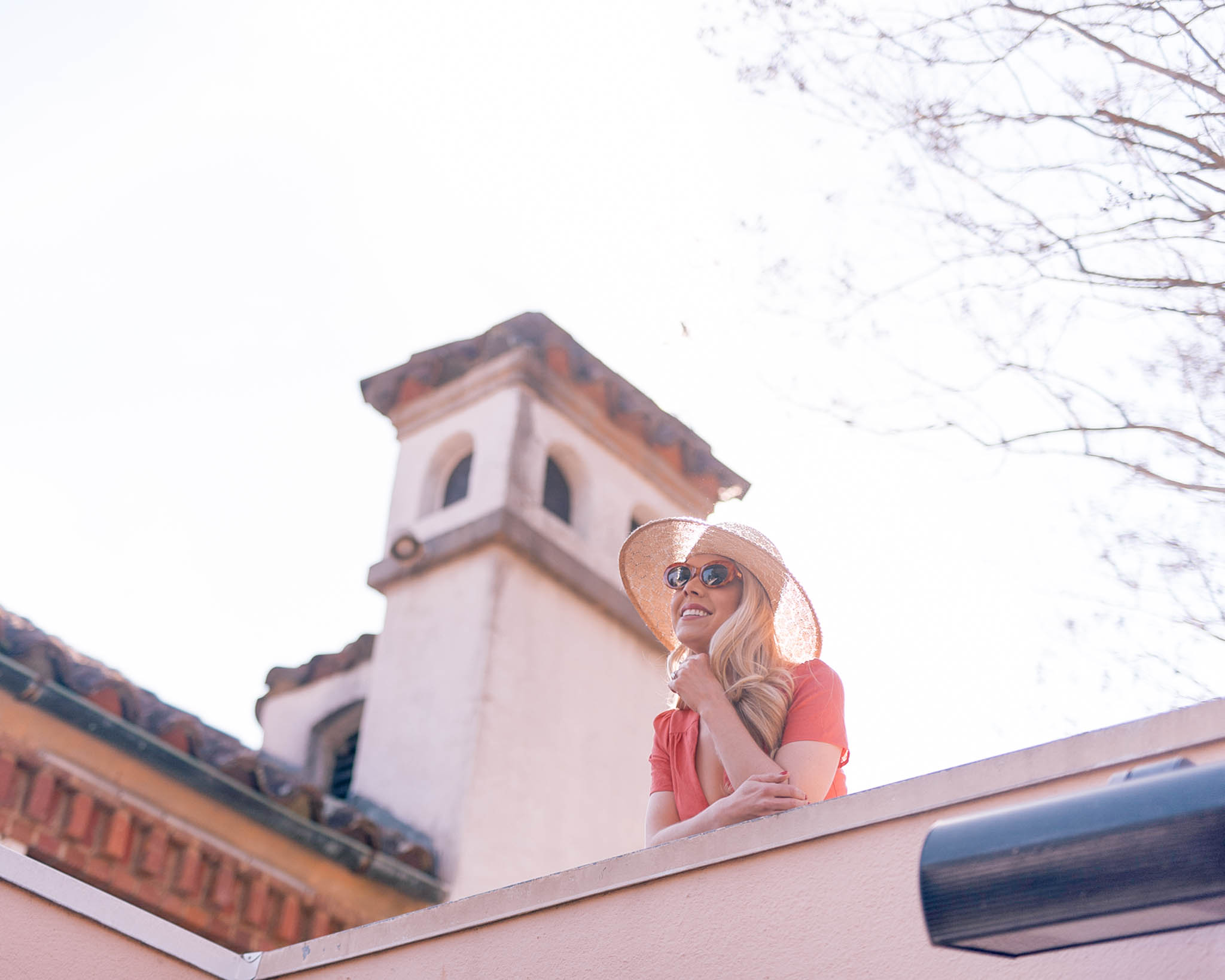 This hat was a birthday gift from my mom! I had secretly, or so I thought, wanted it for a little over a year. It was such a special surprise; I had no idea she knew! I'm a crazy hat lady come Spring/ Summer and feel that make such a statement. My favorite hat is probably one that I purchased last summer from a boutique in Palm Beach that I still love and wear often. You may remember it from this post here.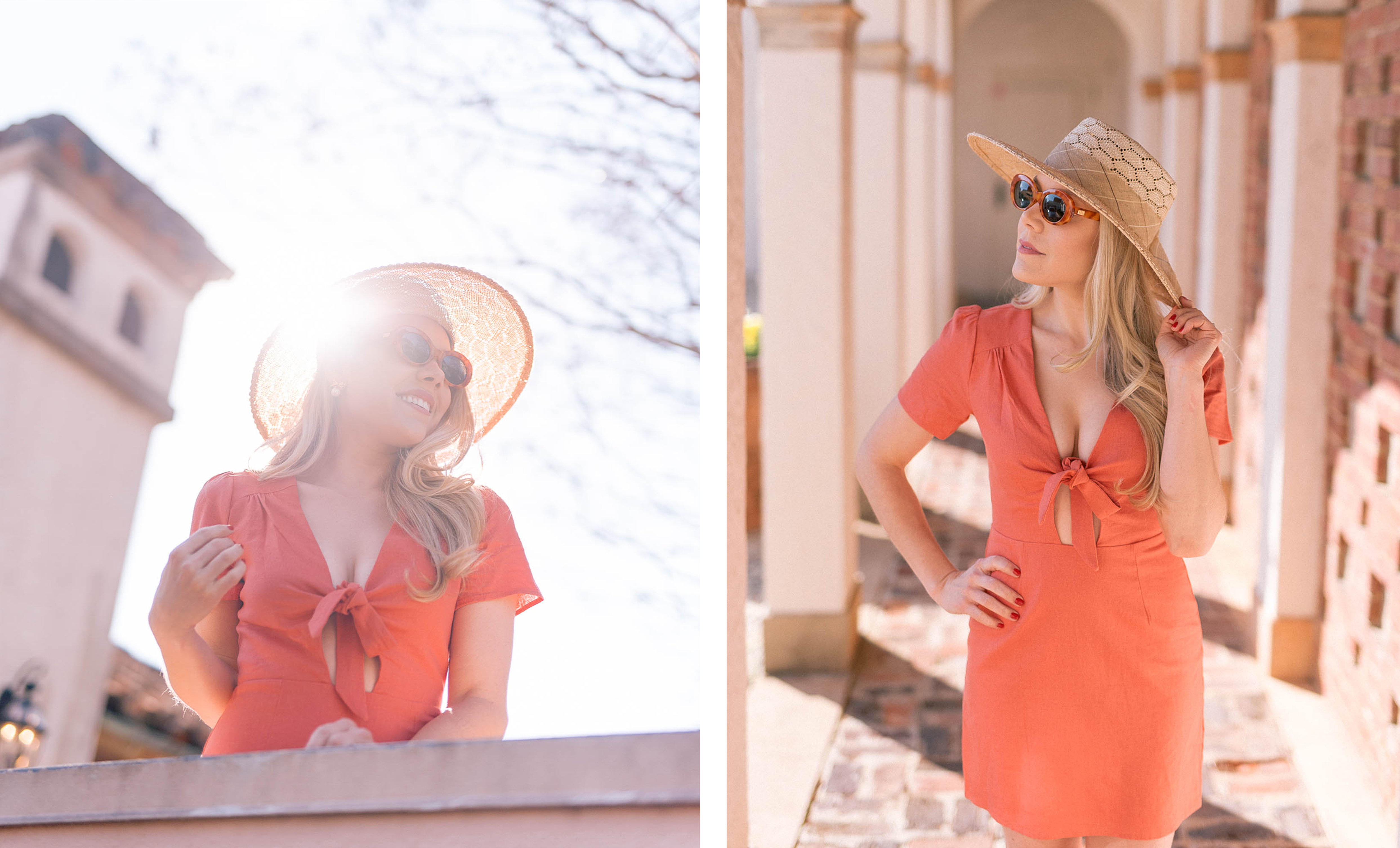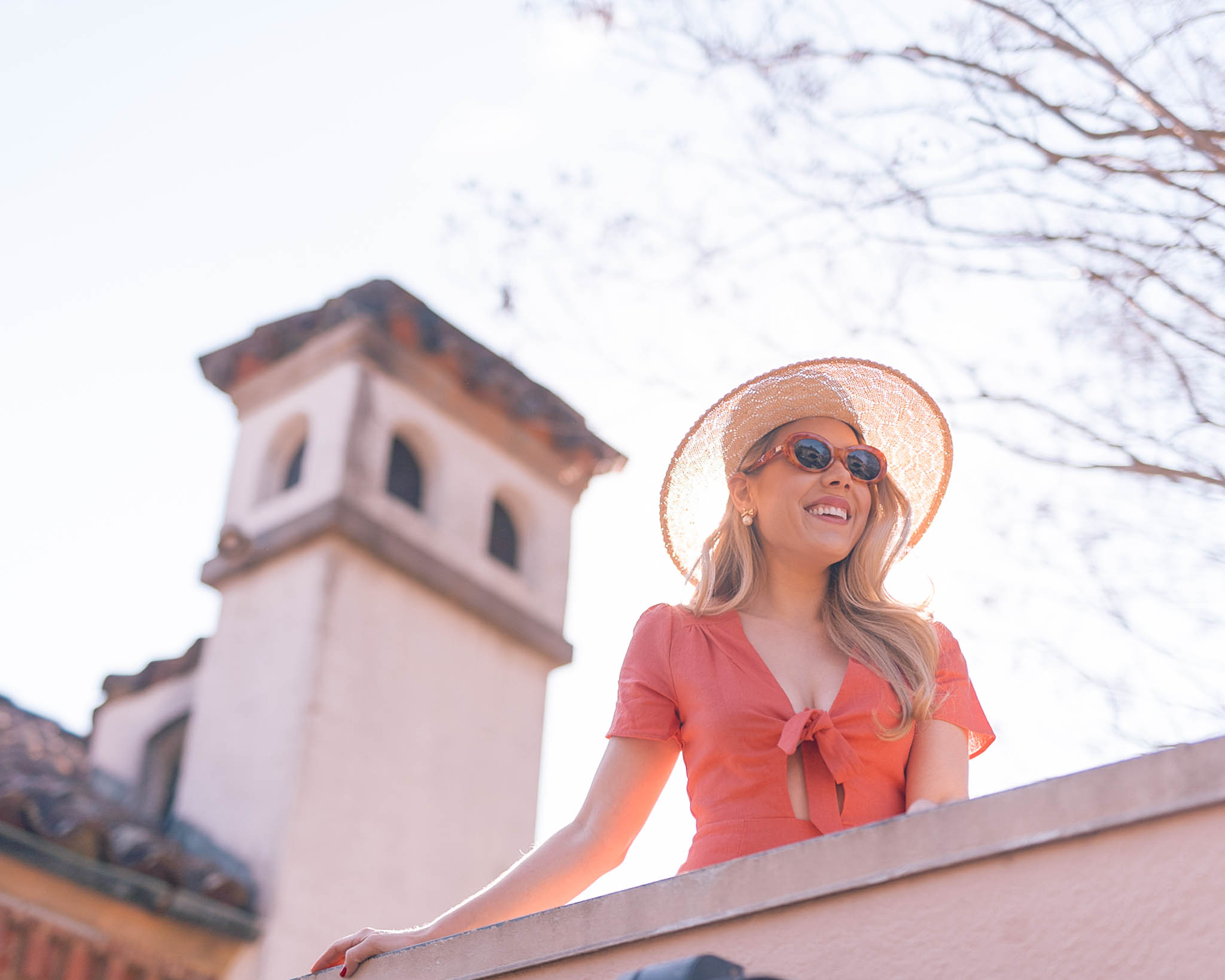 I hope everyone is having a wonderful week. I'm trying to soak in this beautiful spring weather and find myself working outside as often as I can. My computer screen has been covered in pollen, but I'm not complaining! Take care friends, love y'all!
xxo | Taylor-Rae