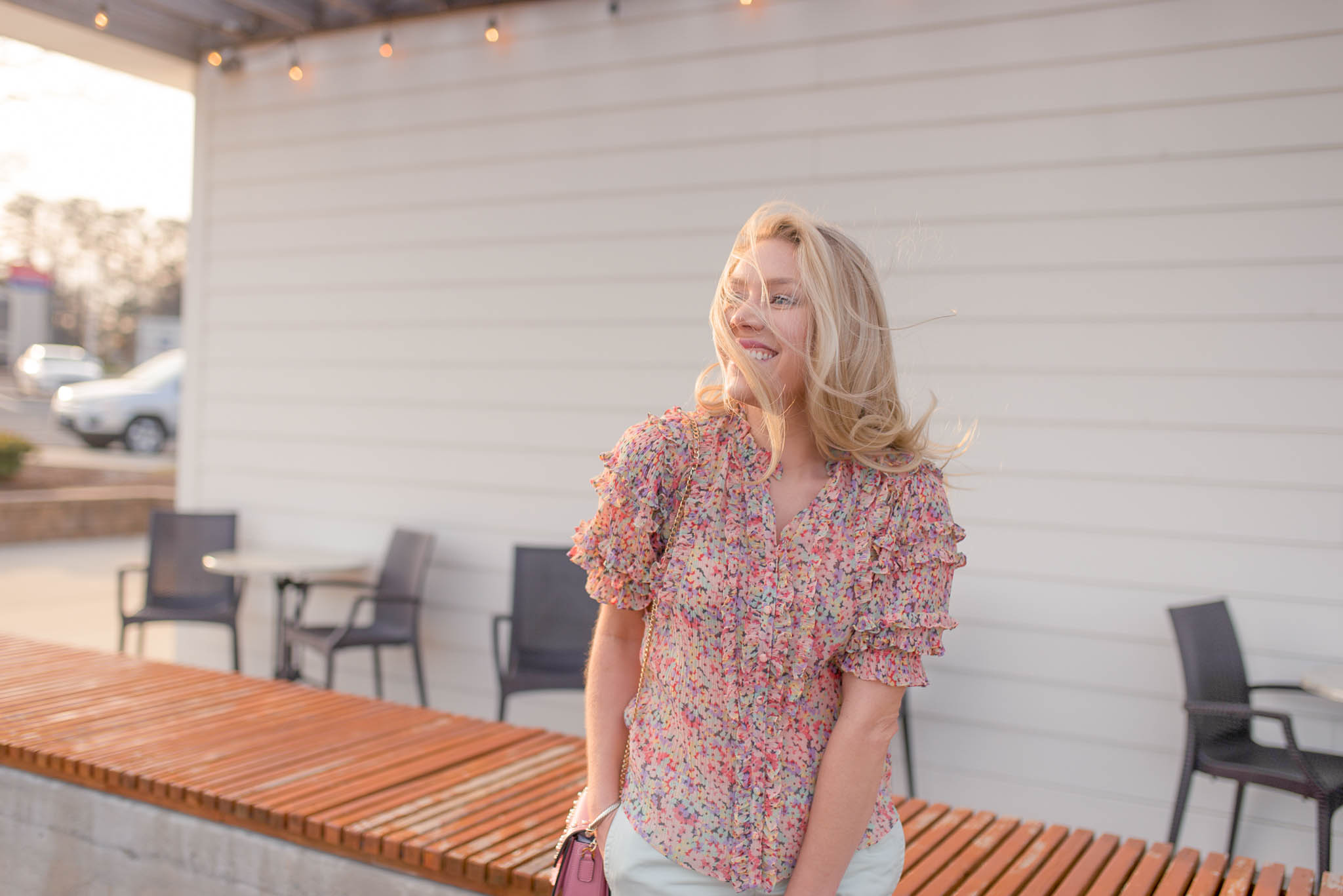 Outfit details:
TOP | PANTS | PURSE | EARRINGS | SHOES | LIPS
Happy Friday, friends! First, I want to thank everyone for their encouragement and support on the launch of, In Full Bloom, a new garden series that my husband and I are writing together throughout the month of April. This is my first time sharing a series on Style Souffle, so I was a bit nervous, but having Justin part of it has been a lot of fun. If you missed Monday's post, I've linked it for you here.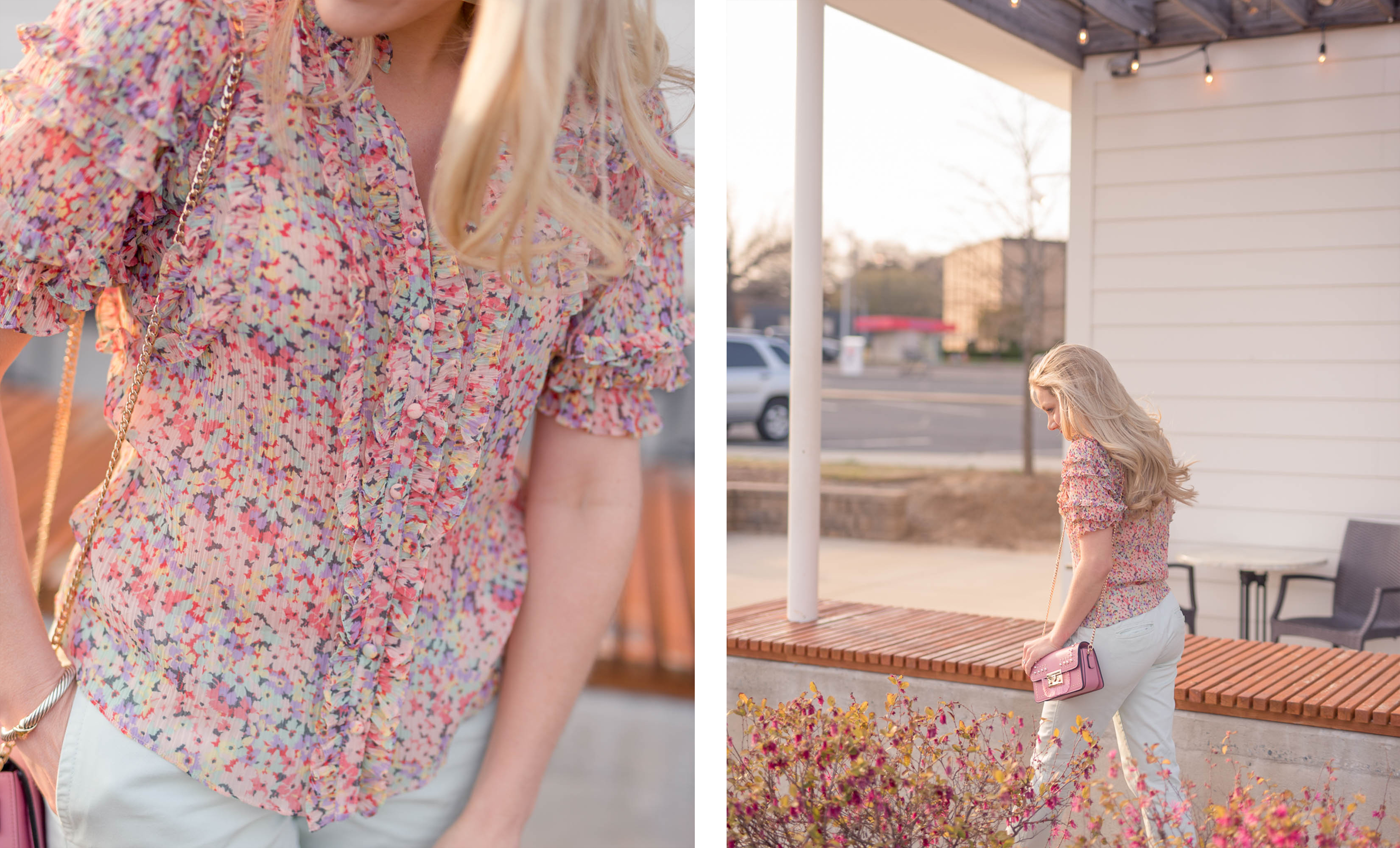 This weekend we forewent playing in our yard for a quick getaway to Savannah, Georgia. I visited Savannah for the first time (that I can remember) last summer and have since wanted to go back. Savannah is only a few hours drive from Charlotte, so when my husband proposed we take a day trip to the low-country I knew just the place to go! He has never visited Savannah, shocking considering how often we visit Charleston, so it will be fun exploring the Southern city hand-in-hand with him. We're excited to see all the beautiful homes and flowers; we hear they're in full-bloom and something magical!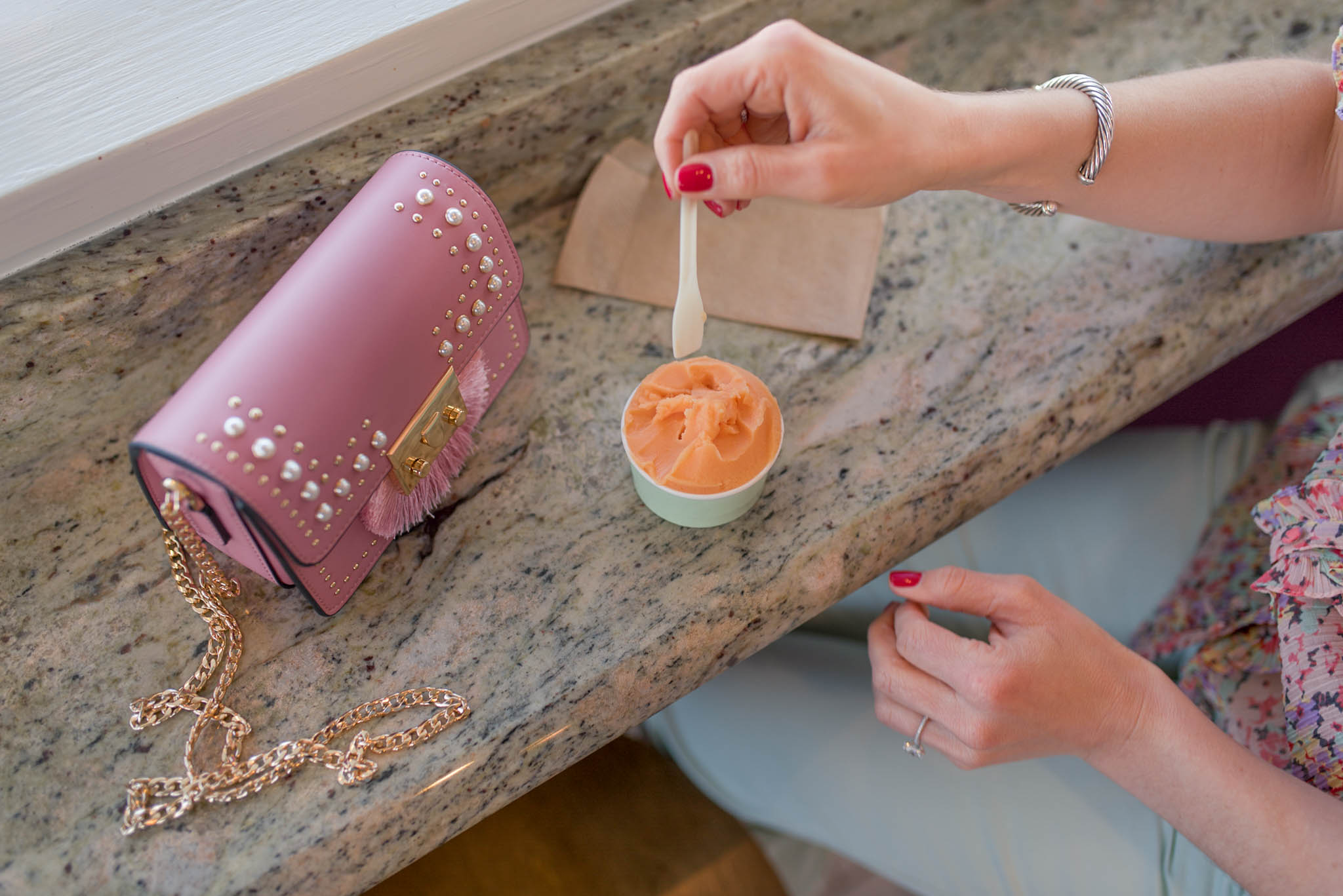 Speaking of Southern cities, there are so many new places right here in Charlotte that I want to frequent this spring and summer! Va da Vie Gelato, which loosely translates to "the road of life," in Charlotte is one of those places! Did you know their seasonal sorbets are made with fruit from local and regional farms? They also import traditional ingredients like Bronte pistachios from Sicily for the pistachio gelato. Basically, it's like having a slice of Italy right here in Charlotte! Yes and yes! I highly recommend you try the blood orange sorbet if you live in, or are planning a visit to, the Queen City!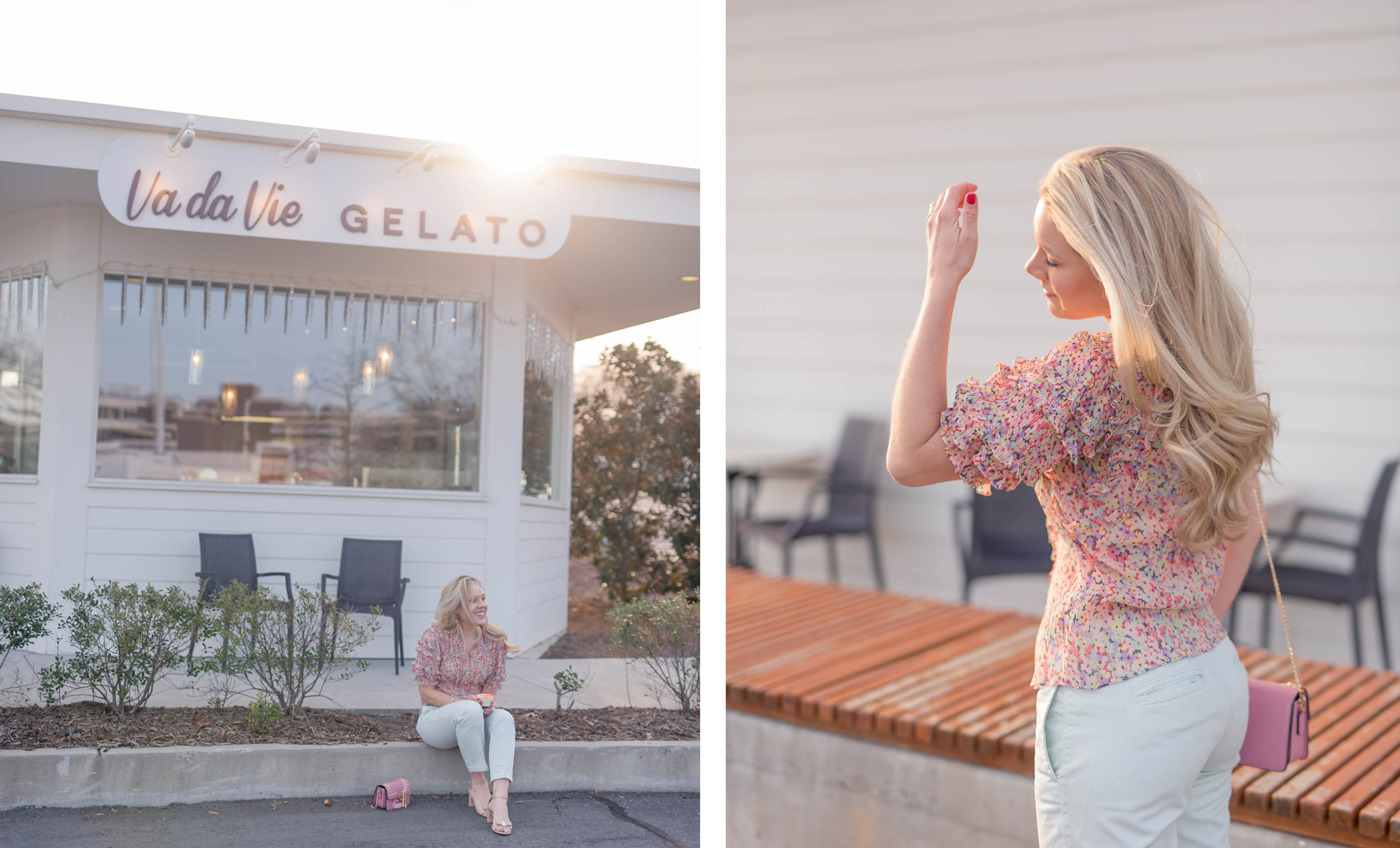 In today's post I'm wearing the most darling Rebecca Taylor floral blouse. It's 25% off now through Monday too! Are few others on sale include: the darling white blouse with billowed sleeves (40% off) that I shared in this post weeks ago and the floral, ruffle blouse (25% off) from this look that was featured in Lauren Conrad's April Style Tips! I'm such a fan of Rebecca Taylor pieces.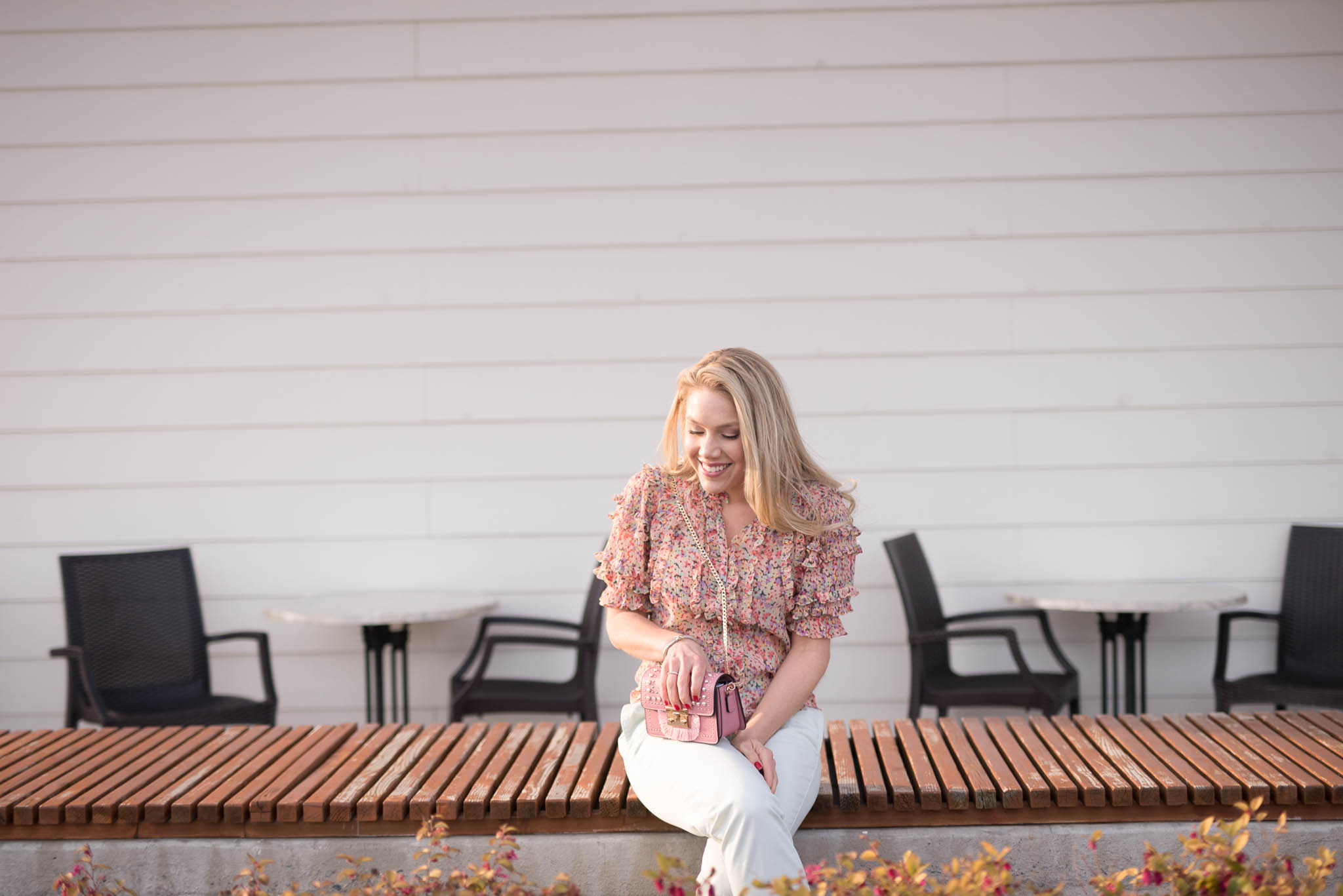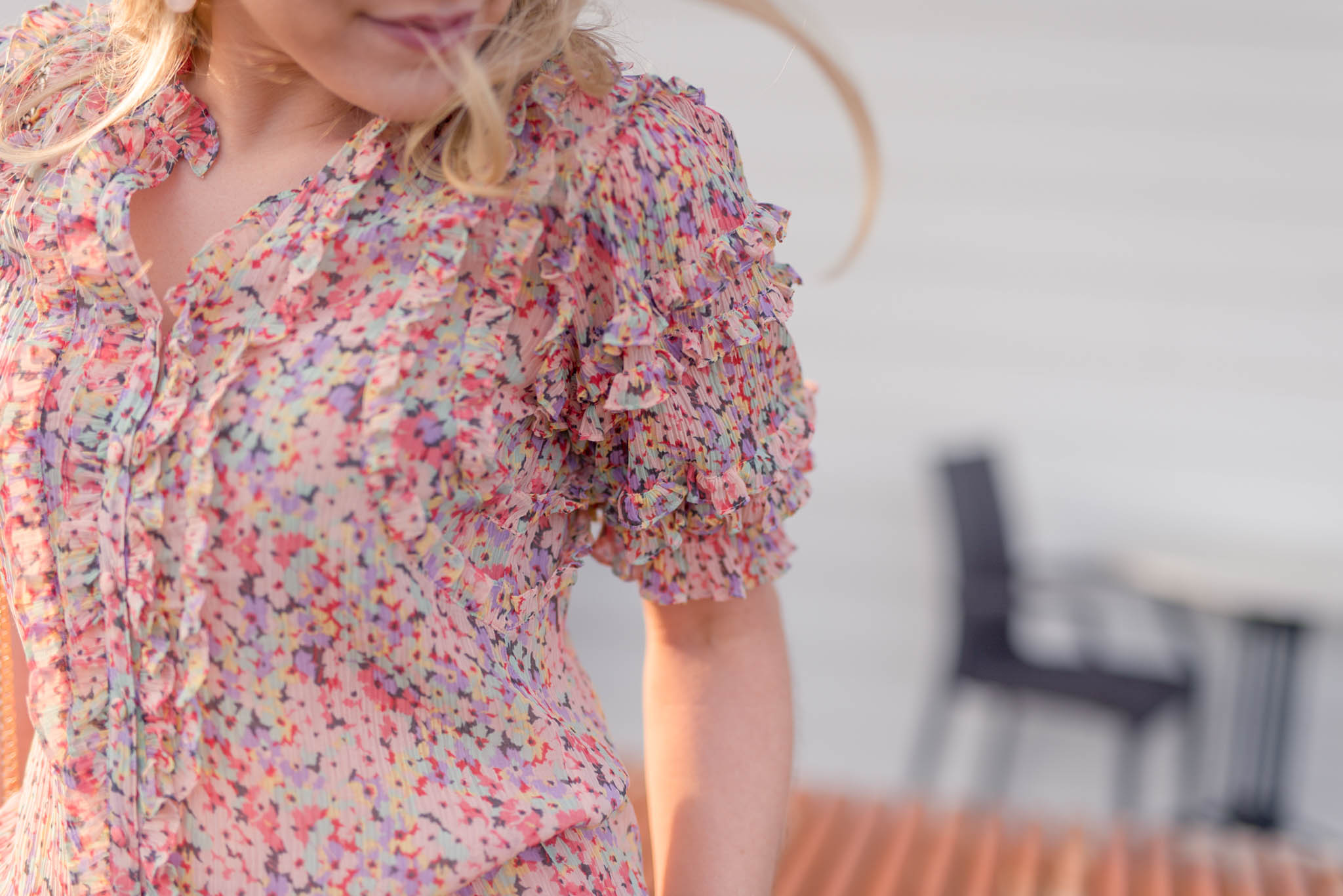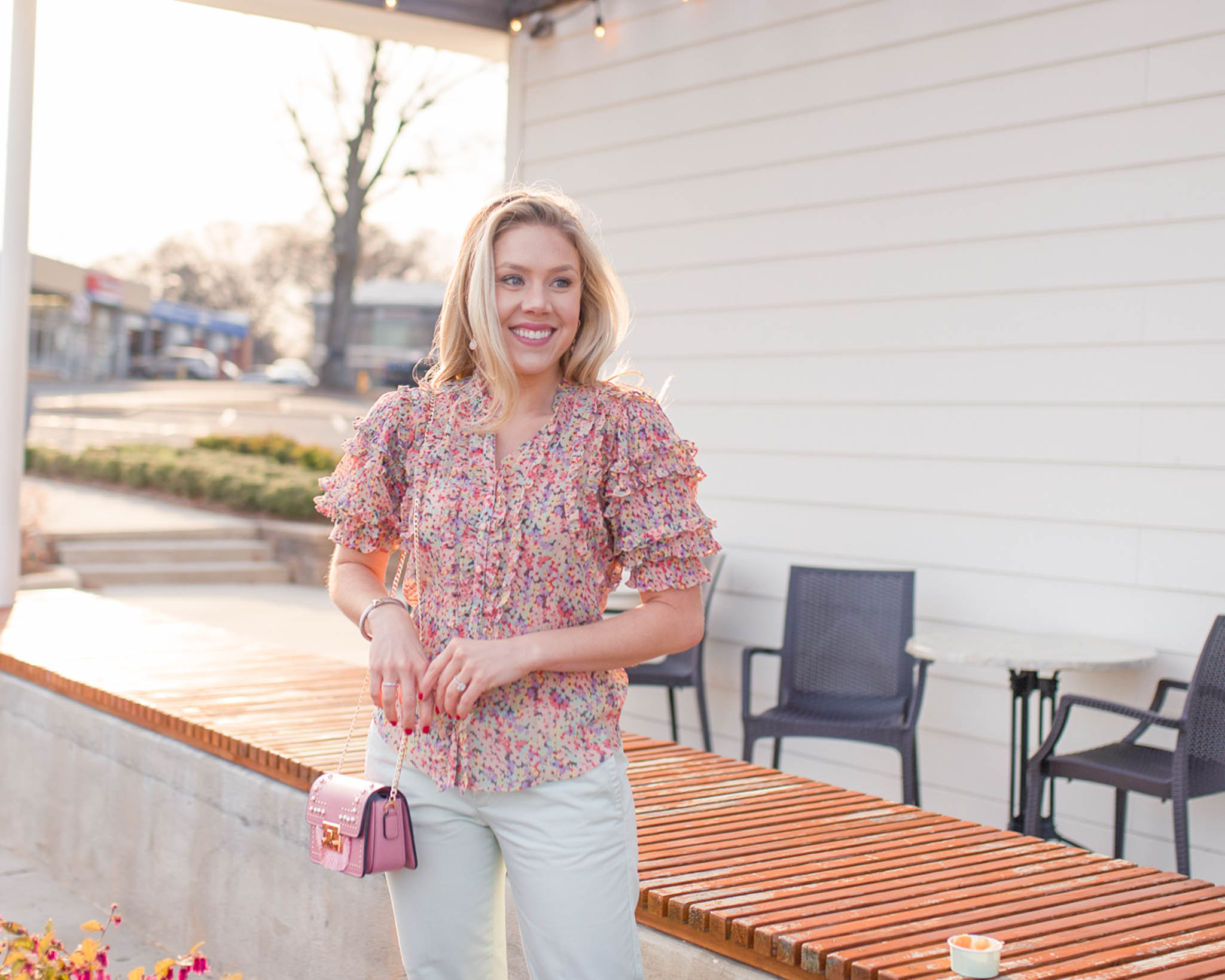 My closet is filled with pastel pants, jeans and chinos in a sea of pastel hues! They're the perfect neutral pant and can be warn in the spring or winter with thicker materials and layers. The mint chinos worn in today's post are $20 and from a retailer everybody loves! I've linked them, here. They're the comfiest pants!
Have a wonderful weekend, and make sure you tune into Monday's post for more on how we create balanced planters and go about filling them with beautiful blooms as season long!
xx,
Taylor-Rae