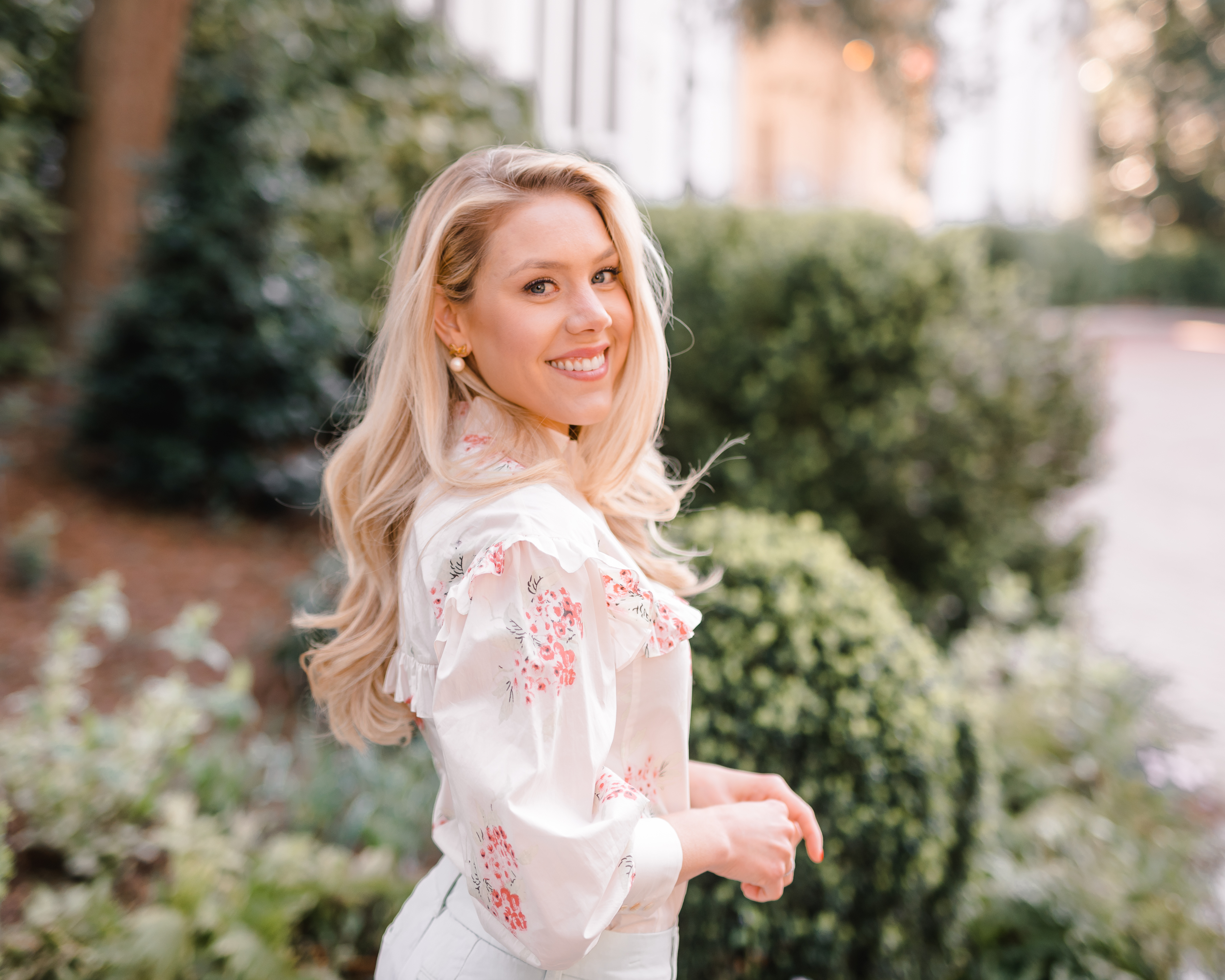 Outfit details:
TOP | PANTS (Old, Identical Pair) | SHOES (in Nude Suede) | BAG | EARRINGS (Sold Out, Similar) | LIPS 

Today is officially the first day of Spring! Let's all take a moment to let that soak in. 🙂 Though there may be snow in the forecast in parts of the Carolina's, I'm holding tight to the thought of warmer weather, longer days and spending every possible moment outside. This Spring is especially exciting for us, because it's the first time that we get to see all of the trees and shrubs that we planted last year go through a full blooming season. Having recently celebrated our first year of owning our first home, Justin and I both agree that having a yard to landscape and grow flowers in has been one of our favorite parts of homeownership. I'll never forget the day we closed. We went straight to Lowe's, purchased a handful of garden tools and that afternoon planted a rose bush. Fast forward one year, we can't wait to smell the sweet aroma of our jasmine wall, watch our Hydrangea's come back to life and see our beautiful oak trees grow taller and fuller.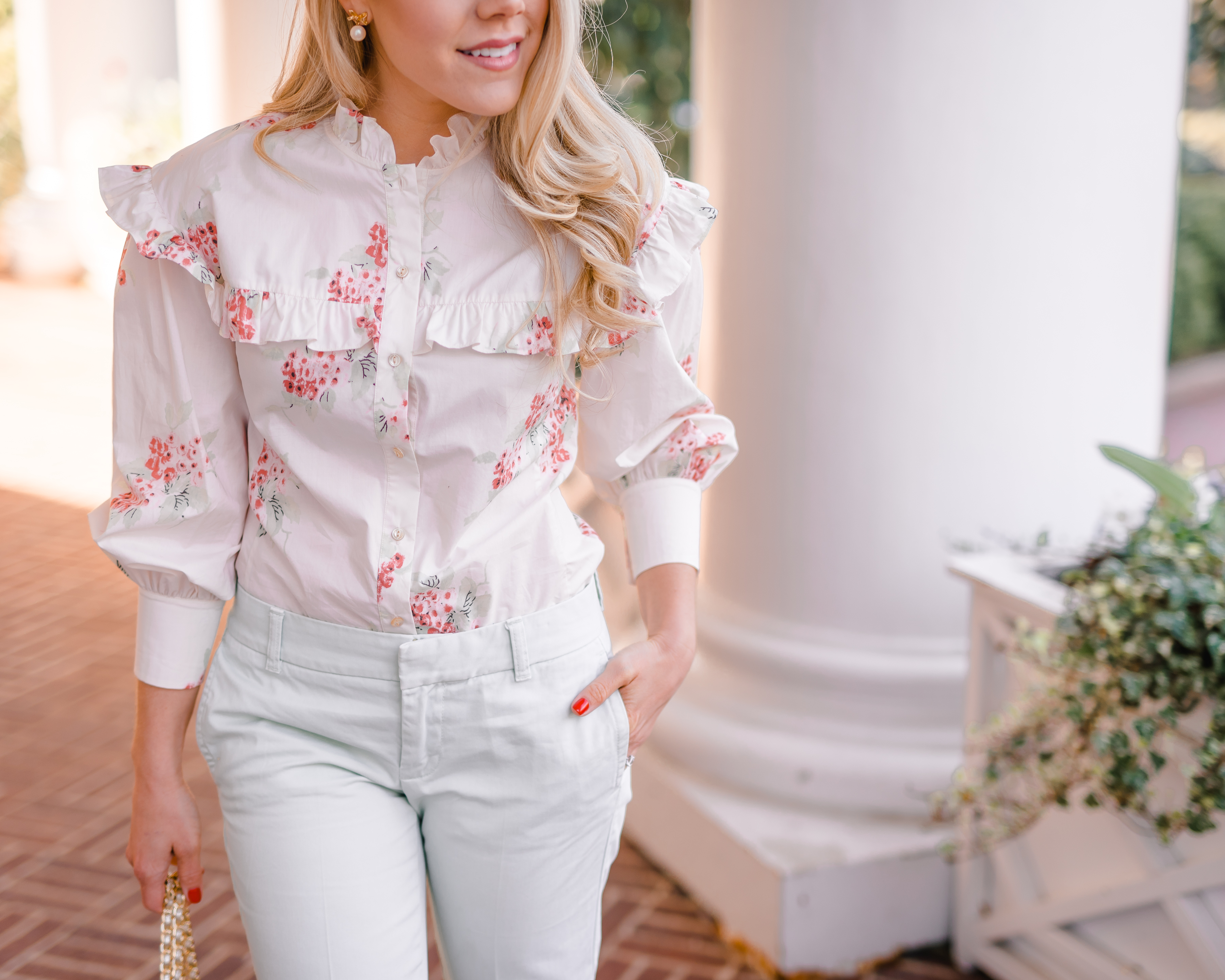 Nothing is more quintessential Spring than floral print pieces like this beautiful Rebecca Taylor blouse. After adding it to my shopping cart nearly a dozen times, I finally pulled the trigger. It's soft pink tones are beautiful in person and the crisp ruffles add such a delicate detail. This season is all about the vintage-inspired look of billowed sleeves. Regardless if it's a dress or blouse, the bigger the sleeve, the better. And as someone who has an affinity for unapologetically feminine things, I'm practically drooling over this seasons selection! I always love when quote-on-quote classics are trending… it helps me validate the splurge.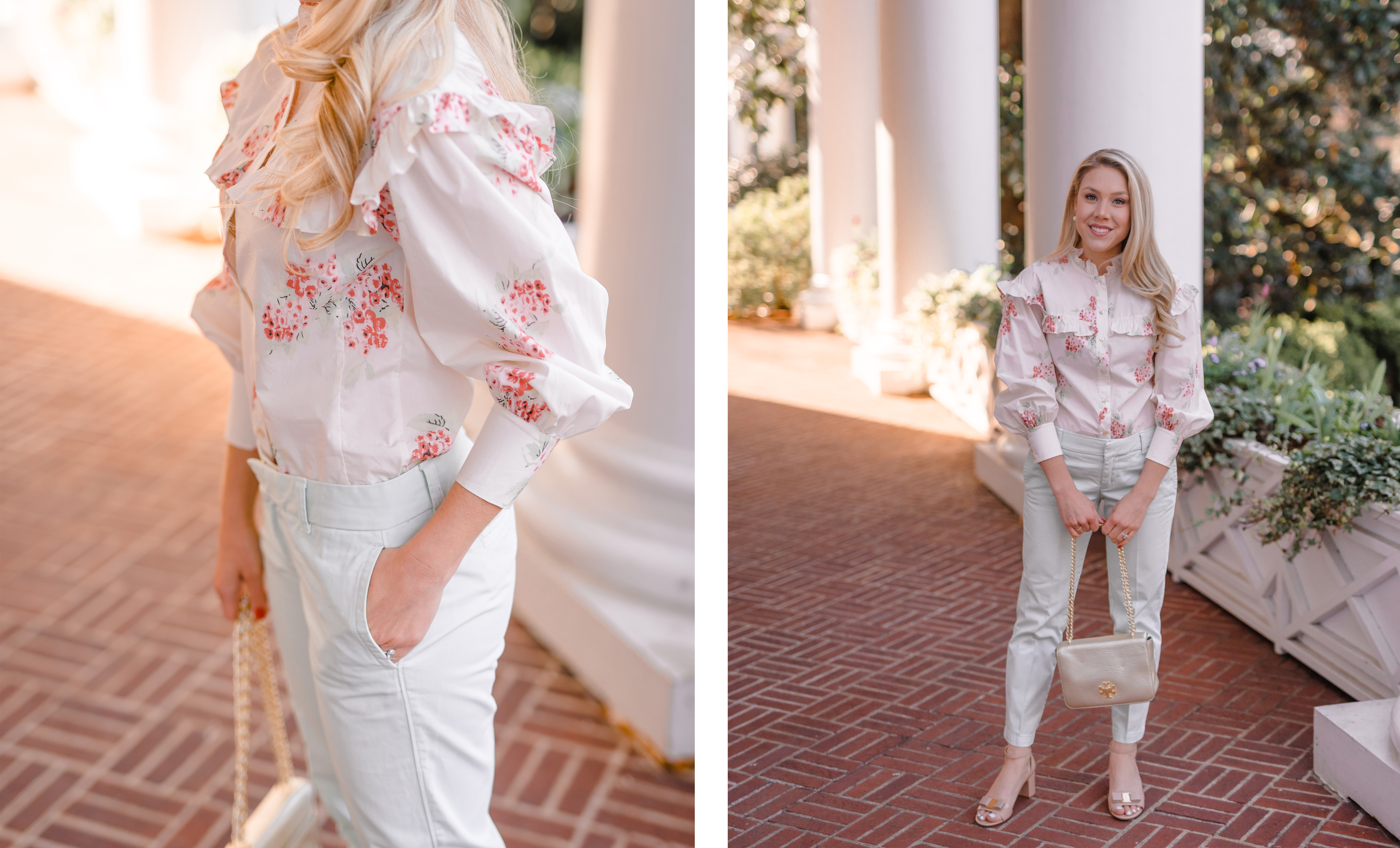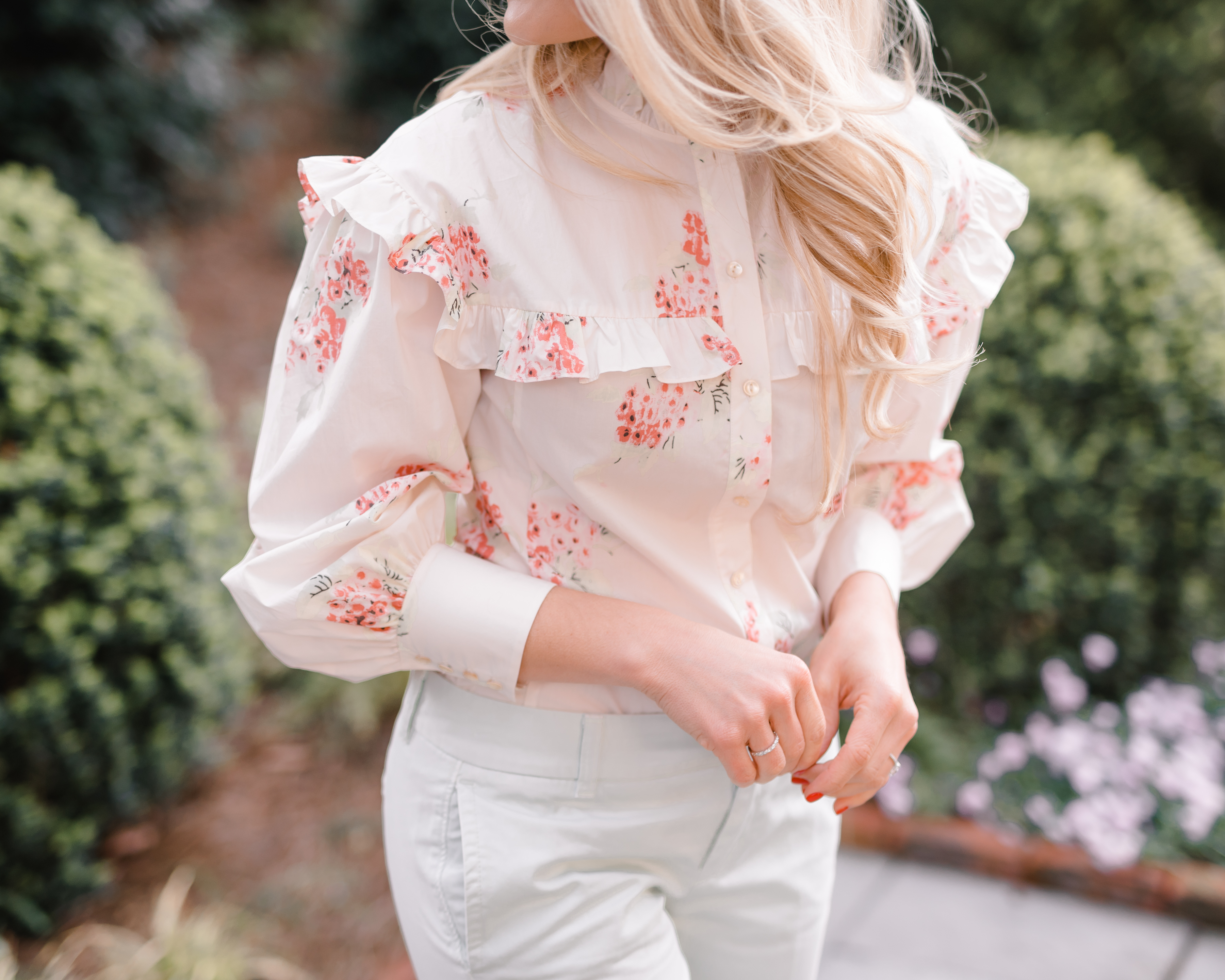 With so many outfit options in mind – pink cargo crops, this denim skirt, these distressed jeans or mint chinos – I knew this top would be worn often and well worth the investment. I ultimately decided on mint chinos to beat the early Spring chill. The mint chinos worn in today's post date back to my college days, but luckily I found an identical pair at Target for $20.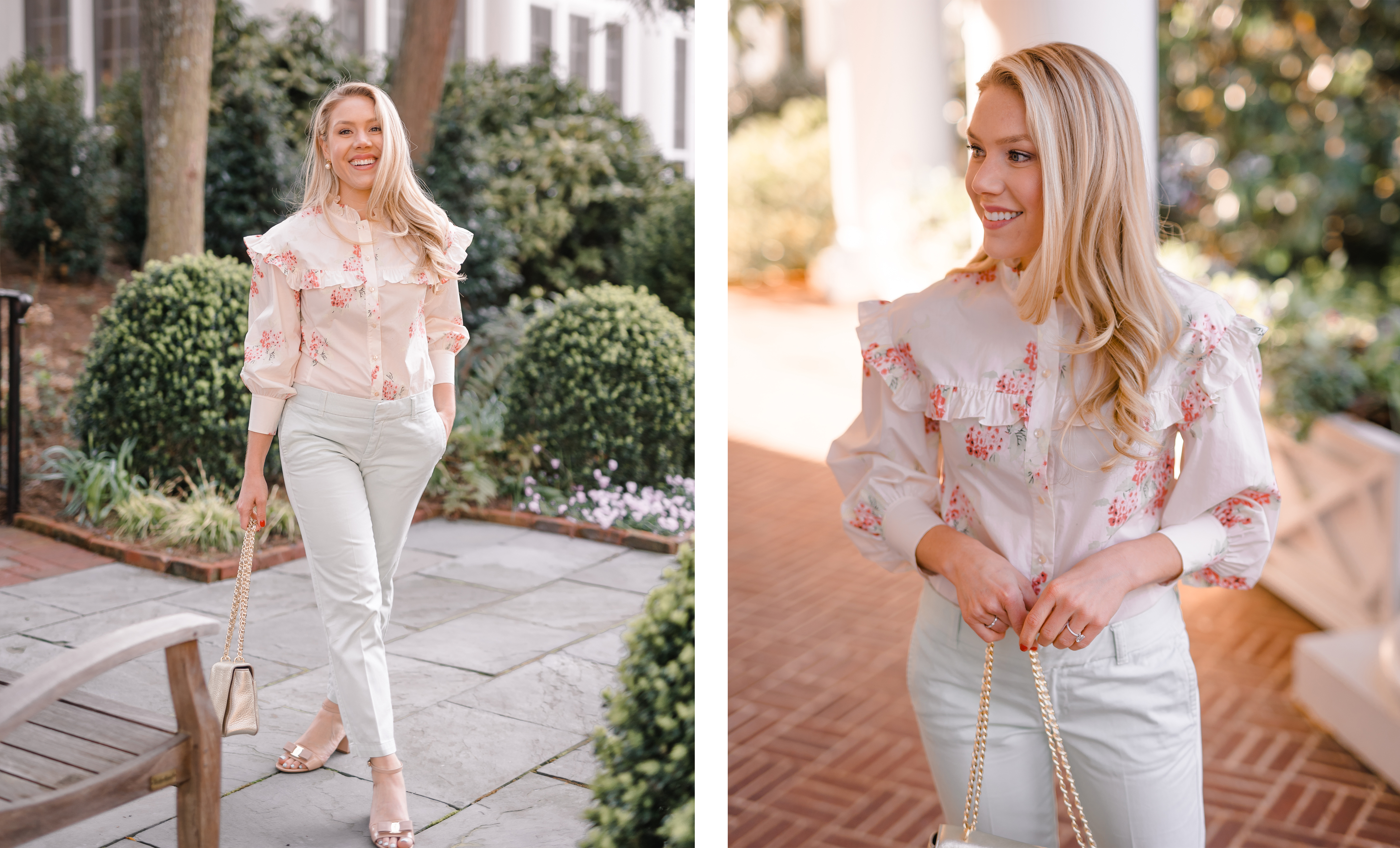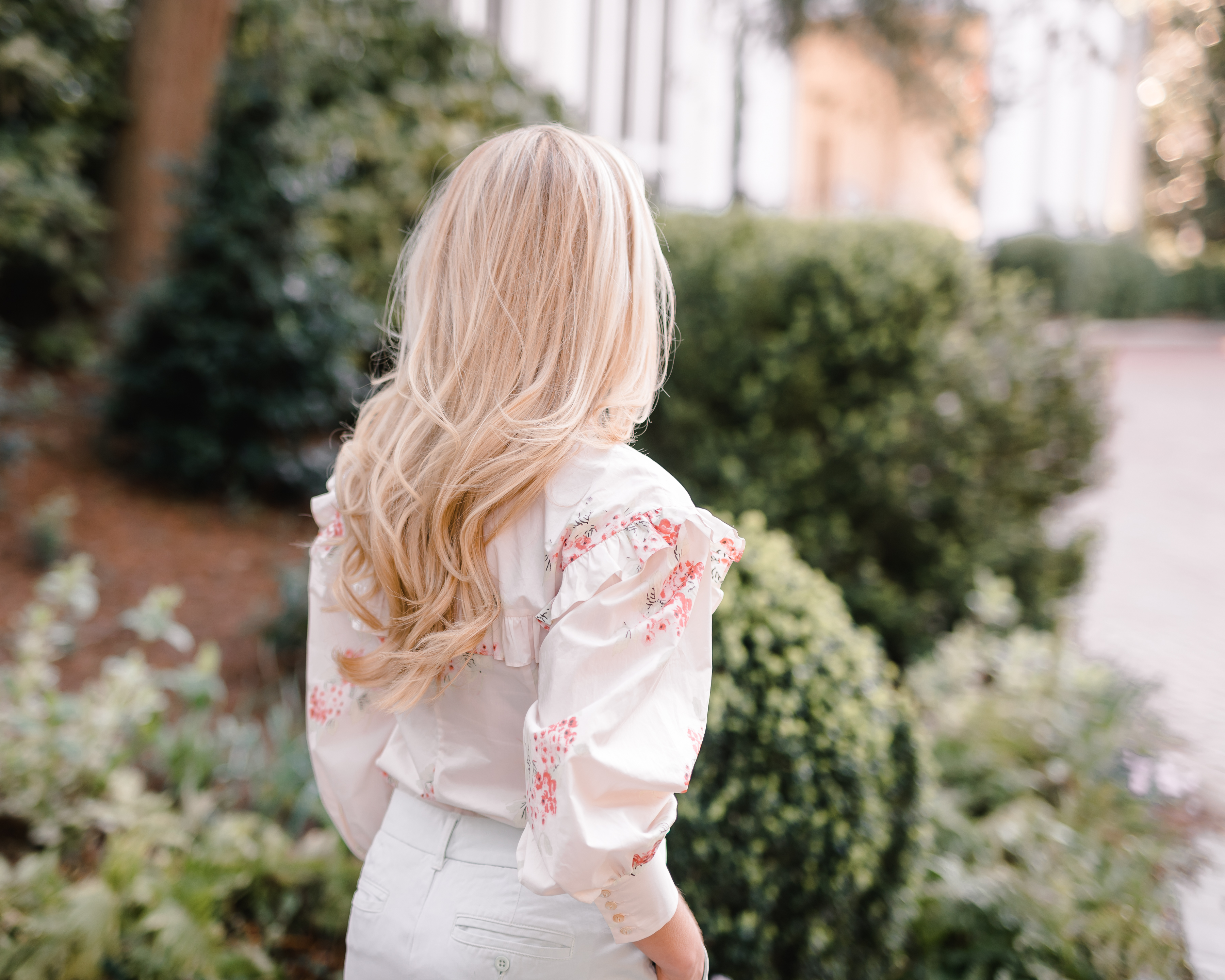 When it comes to Spring accessories, it's hard to overlook a neutral sandal, simple bag and classic pair of pearls. I've always had a penchant for straw bags (even before they became a mainstream trend), but decided to switch things up with this fun, Gucci inspired dupe from TopShop. At only $52, it's such a steal!  My pearl earrings from Kate Spade were a Christmas gift from my sister-in-law. Though unavailable, I uncovered so many beautiful options. Full-flower earrings are making a statement this season and my jaw dropped when I saw all the beautiful options available. They would make a great gift for Mother's Day too!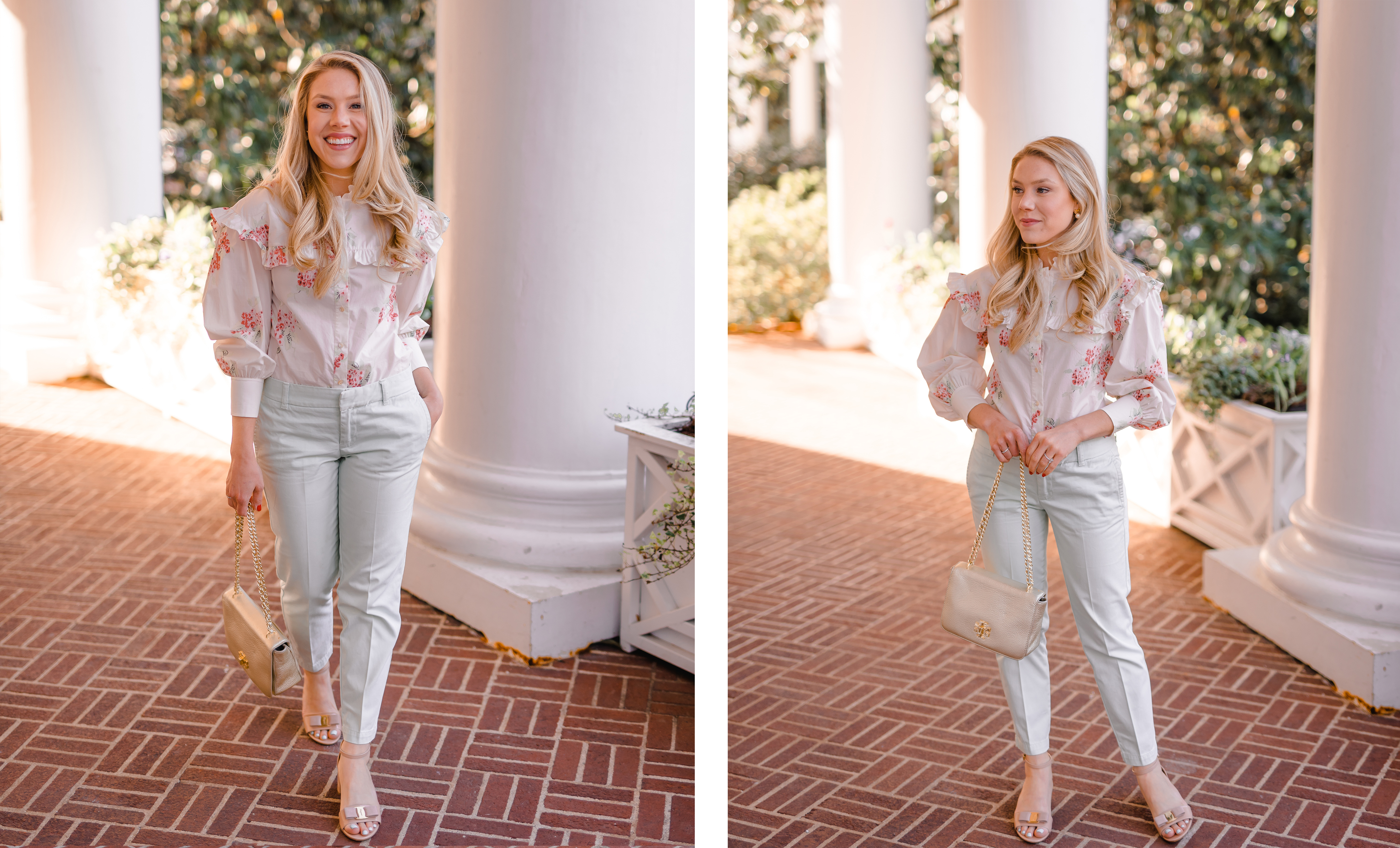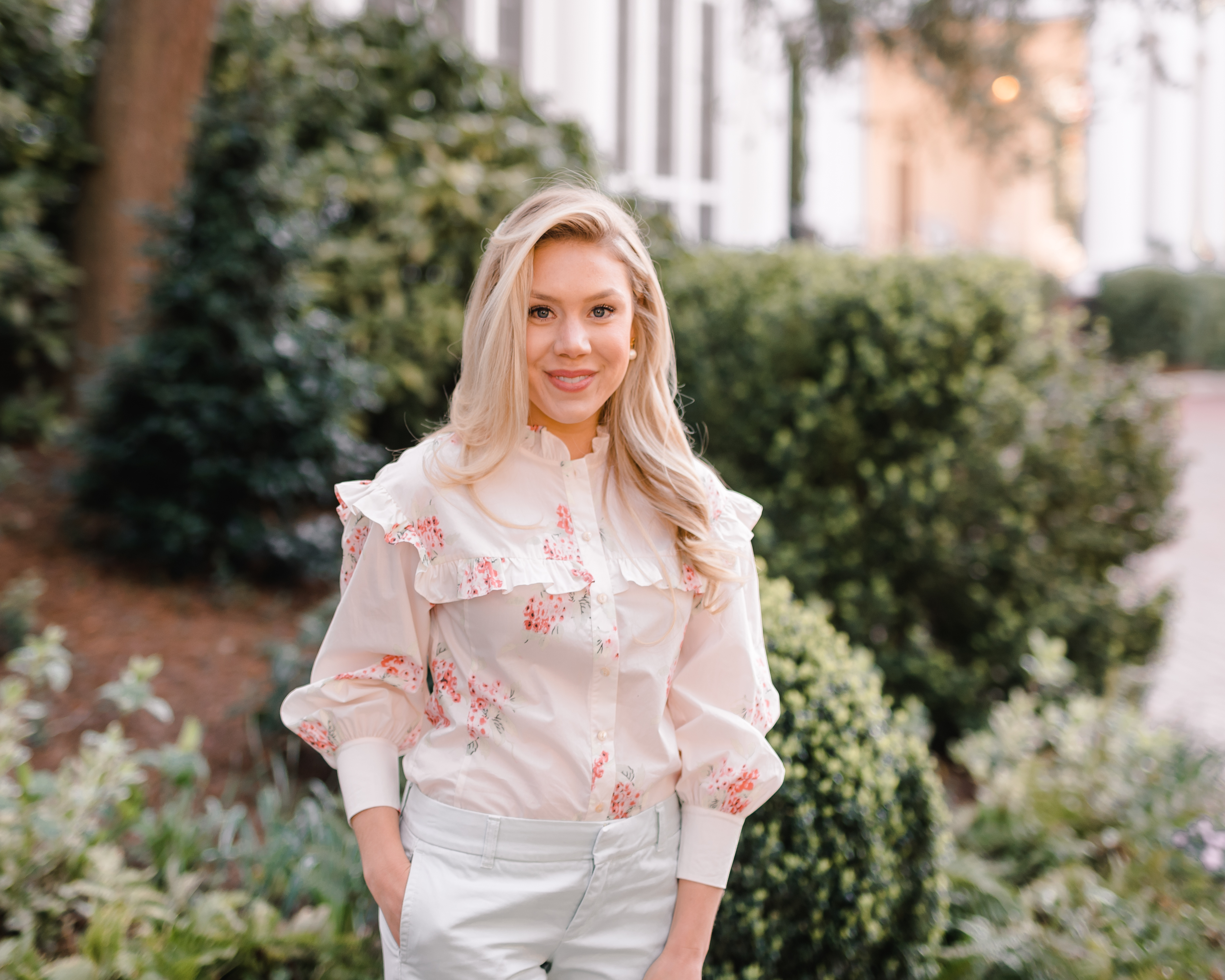 I hope everyone's week if off to a wonderful start! Lately I've felt so inspired, my mind racing with ideas, that I can't type them out fast enough. I'm currently working on a new series that husband will co-write, and I've more vision than ever for this little space of mine. If Style Souffle inspires one person, I've done my job! 🙂 Celebrate the small milestones, find joy in life's simple moments and never settle! That's all for today!
xx,
Taylor-Rae