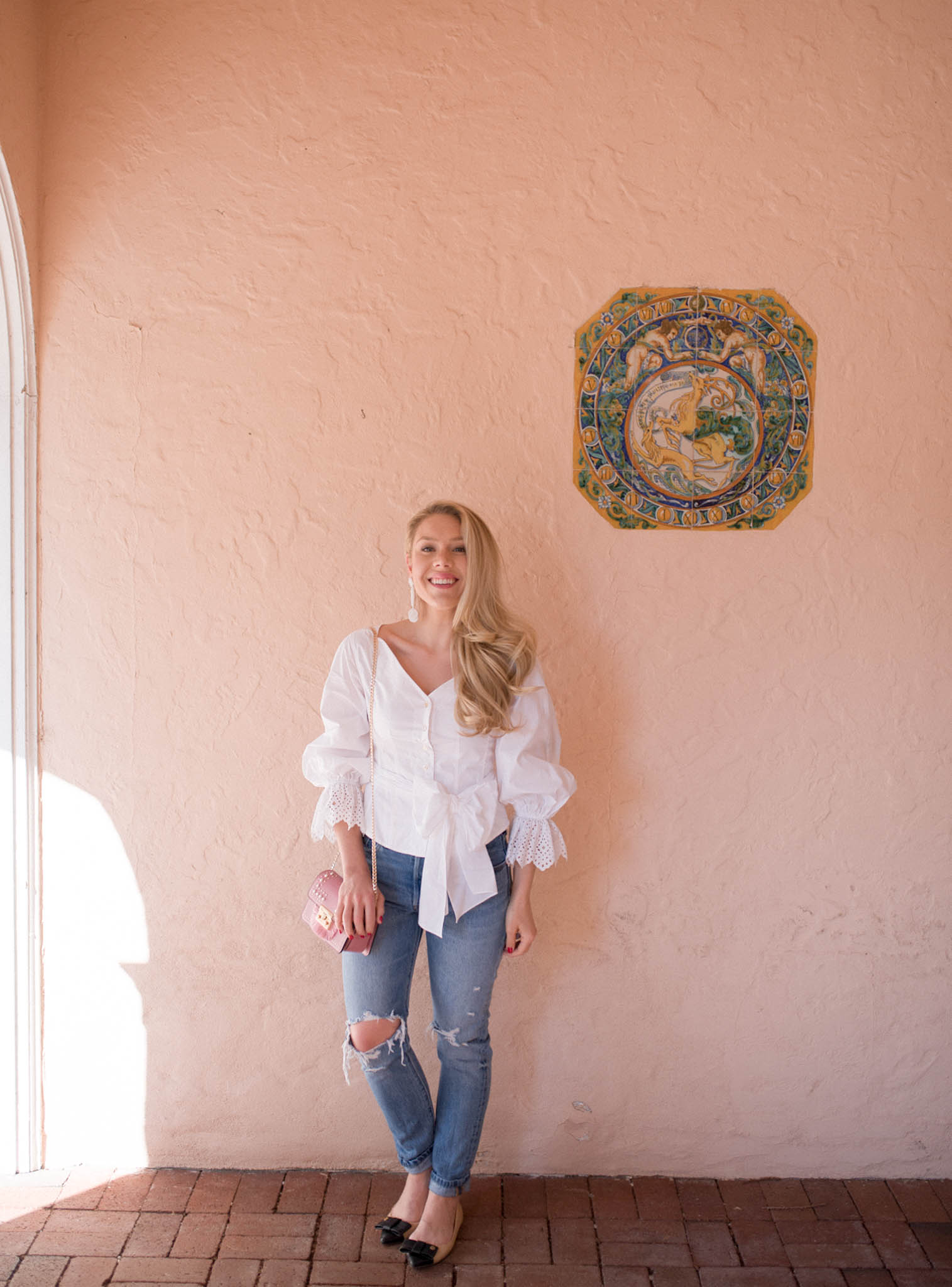 Outfit Details:
TOP | JEANS | SHOES (Tory Bruch – old; similar) | BAG | EARRINGS (All Things Mochi – old; similar ) | LIPS
I've never been one to turn down a large bow, full-sleeves or over sized ruffles, even it means being over dressed (which I am 99% of the time).  Luckily there are so many beautiful options available this season, like the pink seersucker top that I share several weeks ago (I've linked that post for you, here) and the crisp white blouse featured in today's post.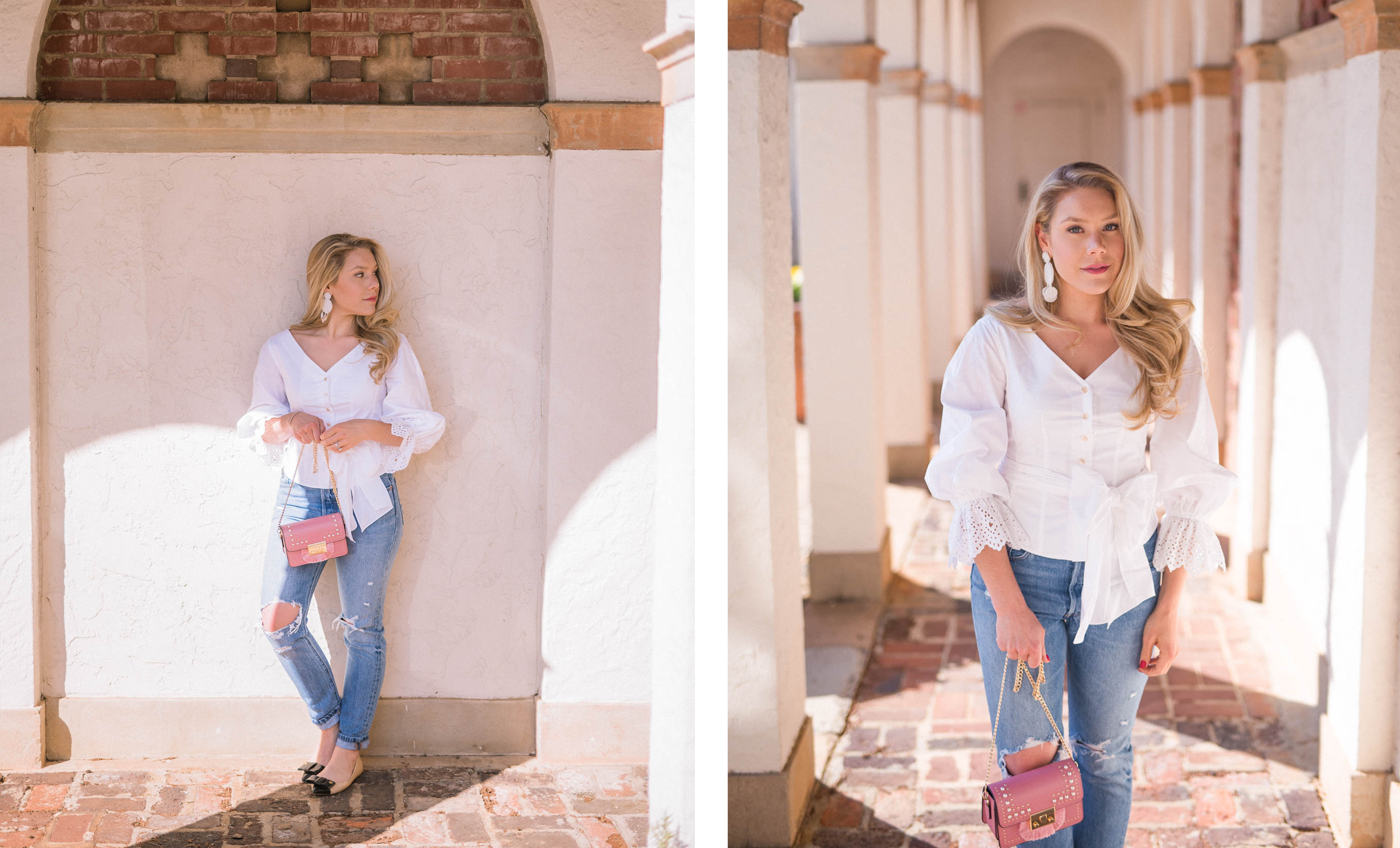 Though the calendar says Spring, mother nature is apparently still clinging tight to Winter. At this point, I've decided I'm packing away Winter coats for good and will brave the cold in crepe tops and pleated skirts, haha! One piece that I keep on hand all year long are my favorite pair of Levi's. These high-waisted beauties never let me down! If you don't own a pair, buy them and thank me later! 🙂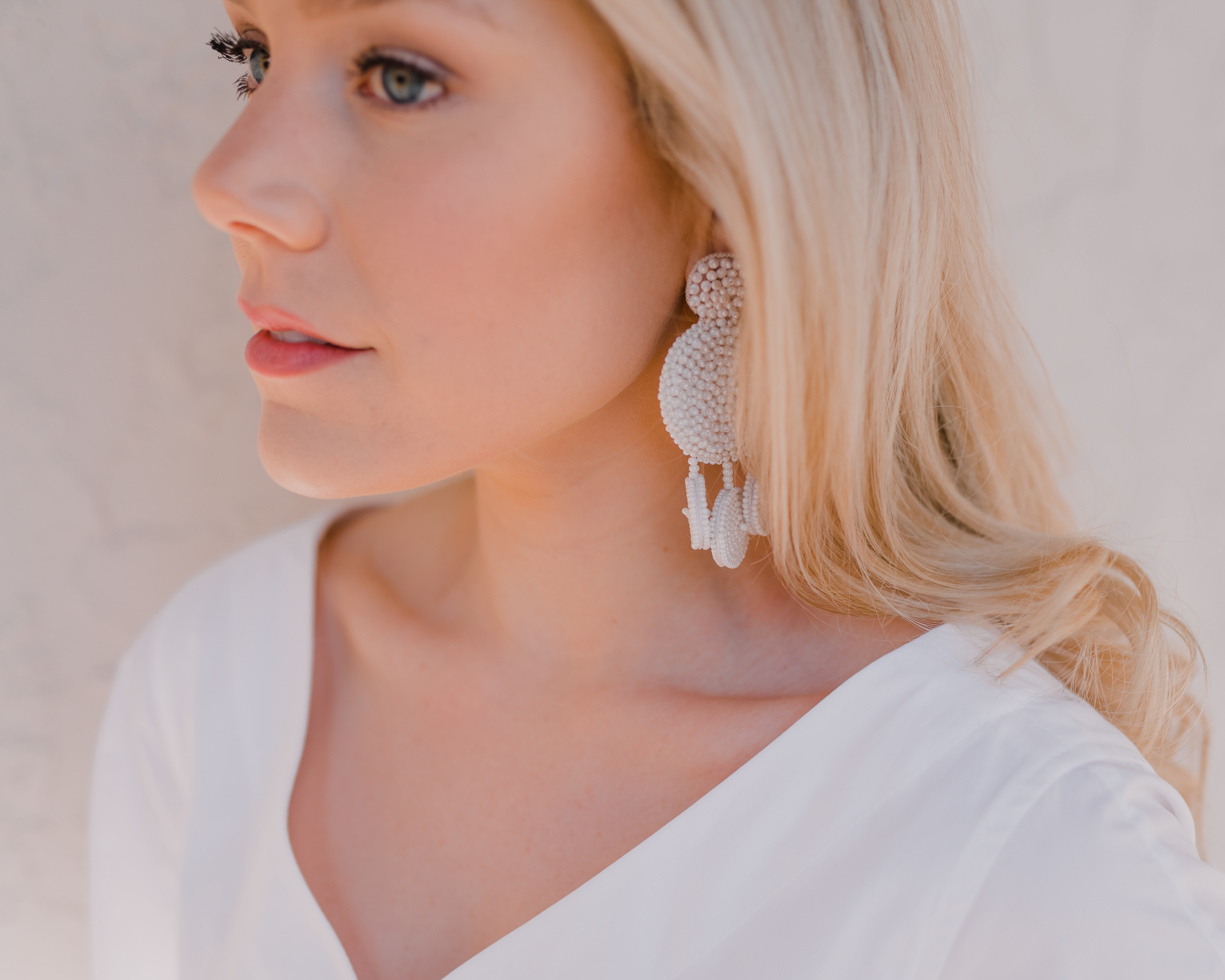 Let's talk about these earrings! I purchased these last year for half price during the Shopbop sale and have looked for them ever since. They are the brand "All Things Mochi" and though I couldn't find these exact ones, I was so happy to find so many similar, and affordable options. If you keep scrolling below, I snuck in a pair of beaded lemon earrings…. HOW ADORABLE?!  They'd would be so fun to wear with this top!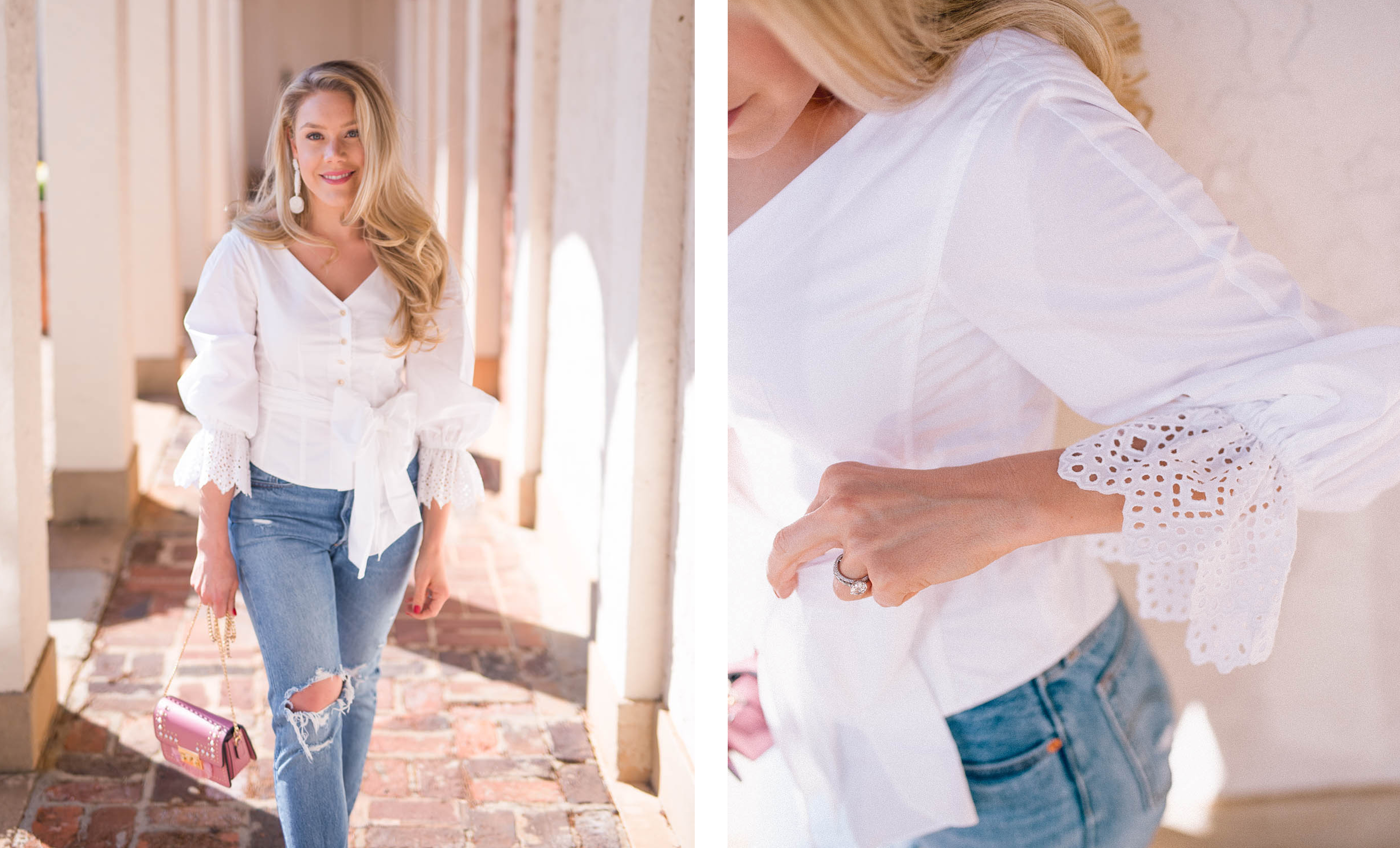 I fell in love with this blouse almost immediately. The vintage sleeves, flouncy cuffs and bodice fit practically screamed my name… across Nordstrom! It can be worn off the shoulder too, making it a great transition piece for day-to-night!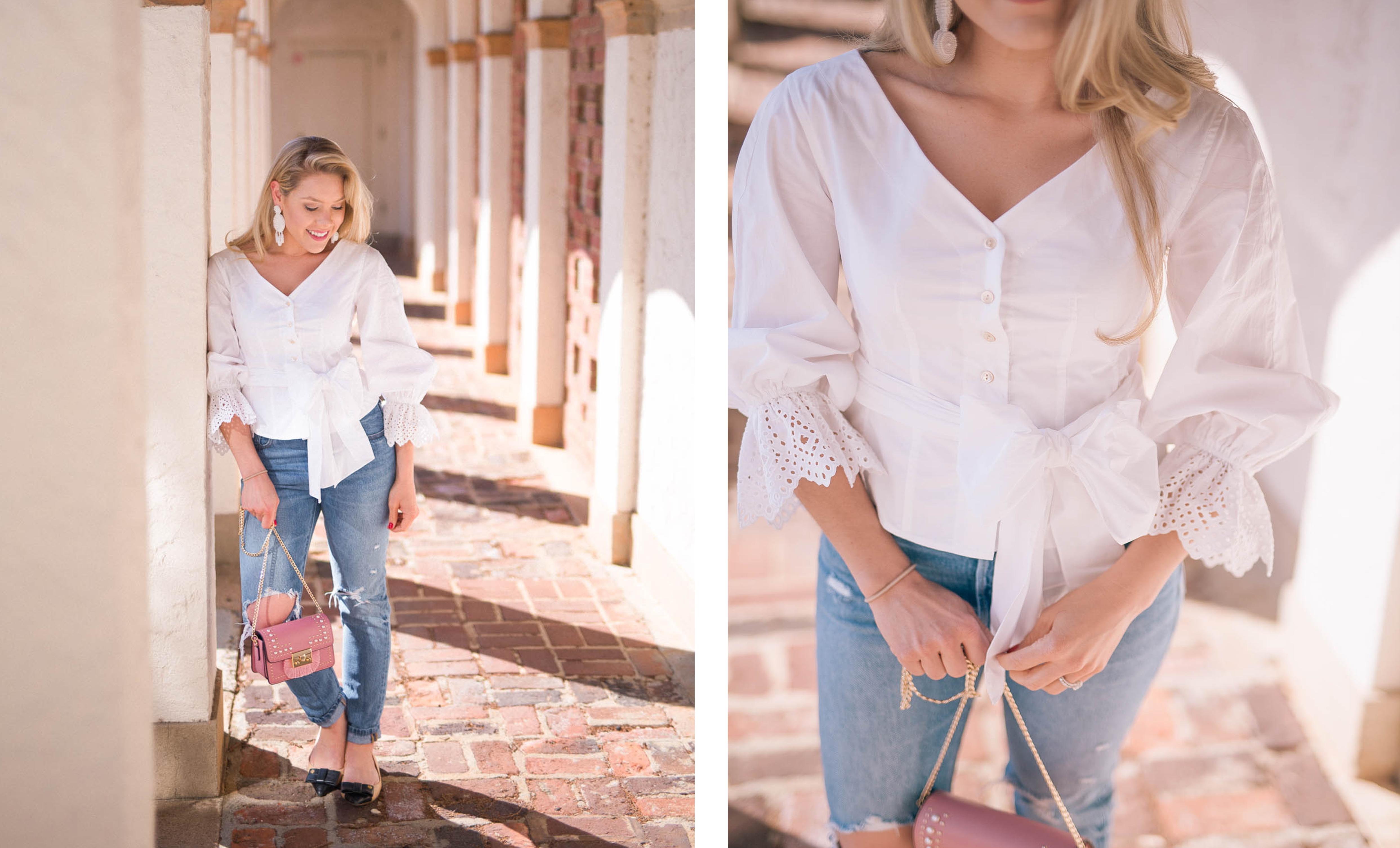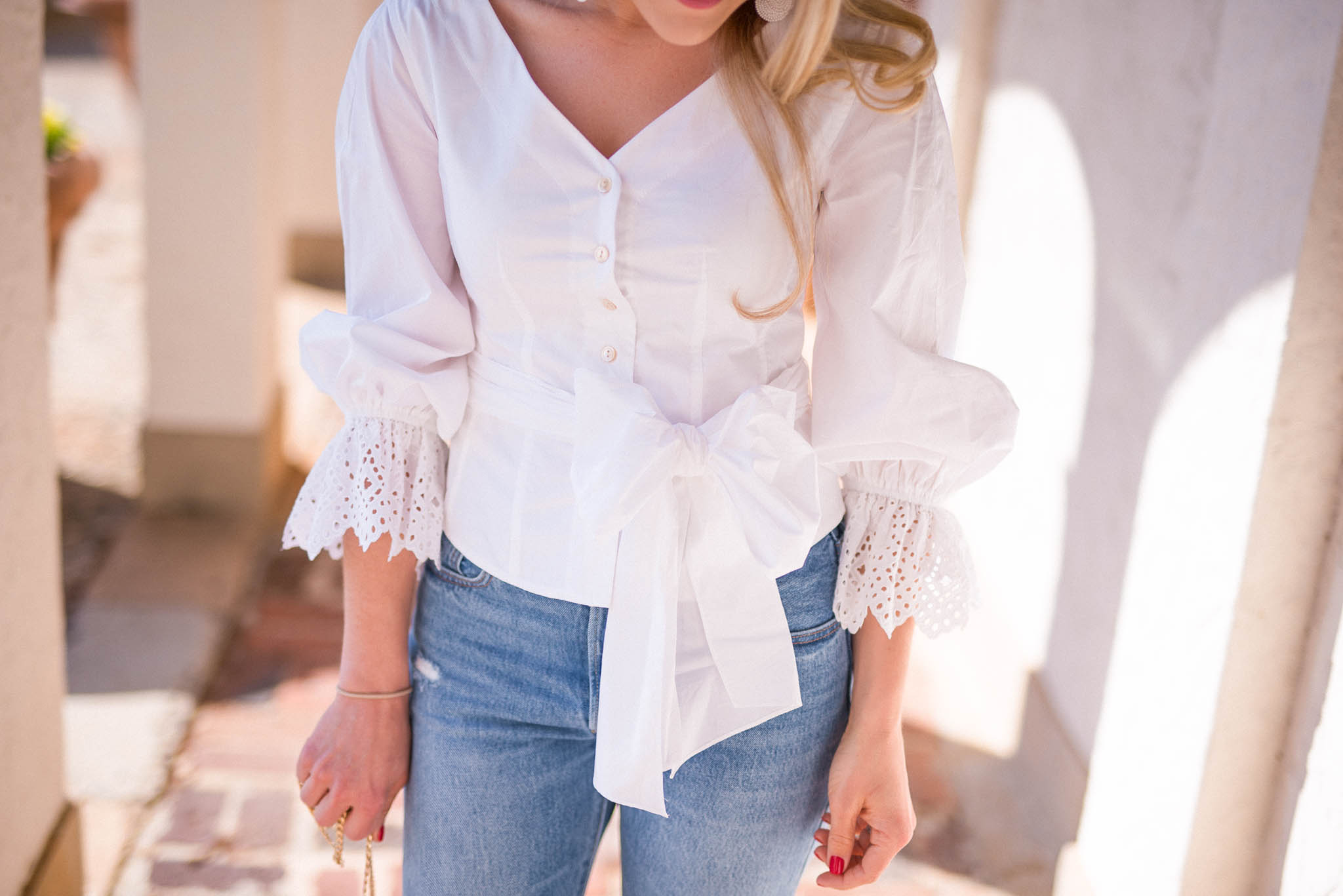 I hope everyone is having a wonderful week thus far! Earlier in the week I shared that my husband and I are co-writting a new series that will launch Monday, so we've been pretty consumed in that! It has been so much fun to work with Bubba (that's what everyone calls my husband, I'm into it) on something that we're both so passionate about! Be sure to check back Monday for more! 🙂
xx,
Taylor-Rae