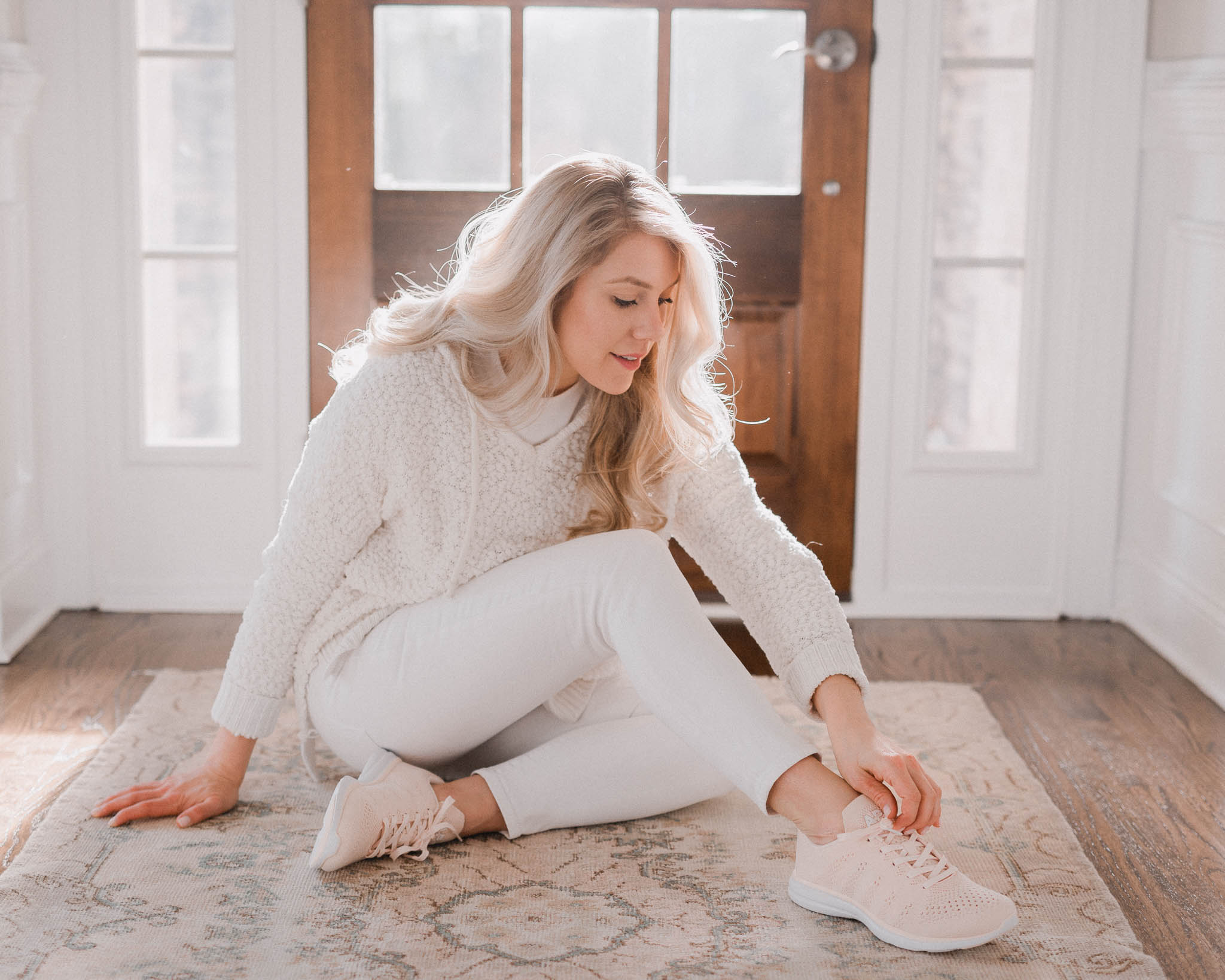 Outfit Details:
TOP | PULLOVER (c/o Red Dress Boutique) | PANTS (more recommendation, here) | SHOES
I've never received more compliments or questions about a single pair of shoes than I have these blush APL sneakers that I shared on Instagram last week. I'm thrilled to see that so many of you love them too! Though I'm a bit late on the "athleisure" trend, there is something to be said about looking stylish without having to sacrifice comfort, and luckily you don't have to thanks to brands like APL (Athletic Propulsion Labs). Not only is the shoe taking over Instagram, but it landed itself on Oprah's Favorite Things list.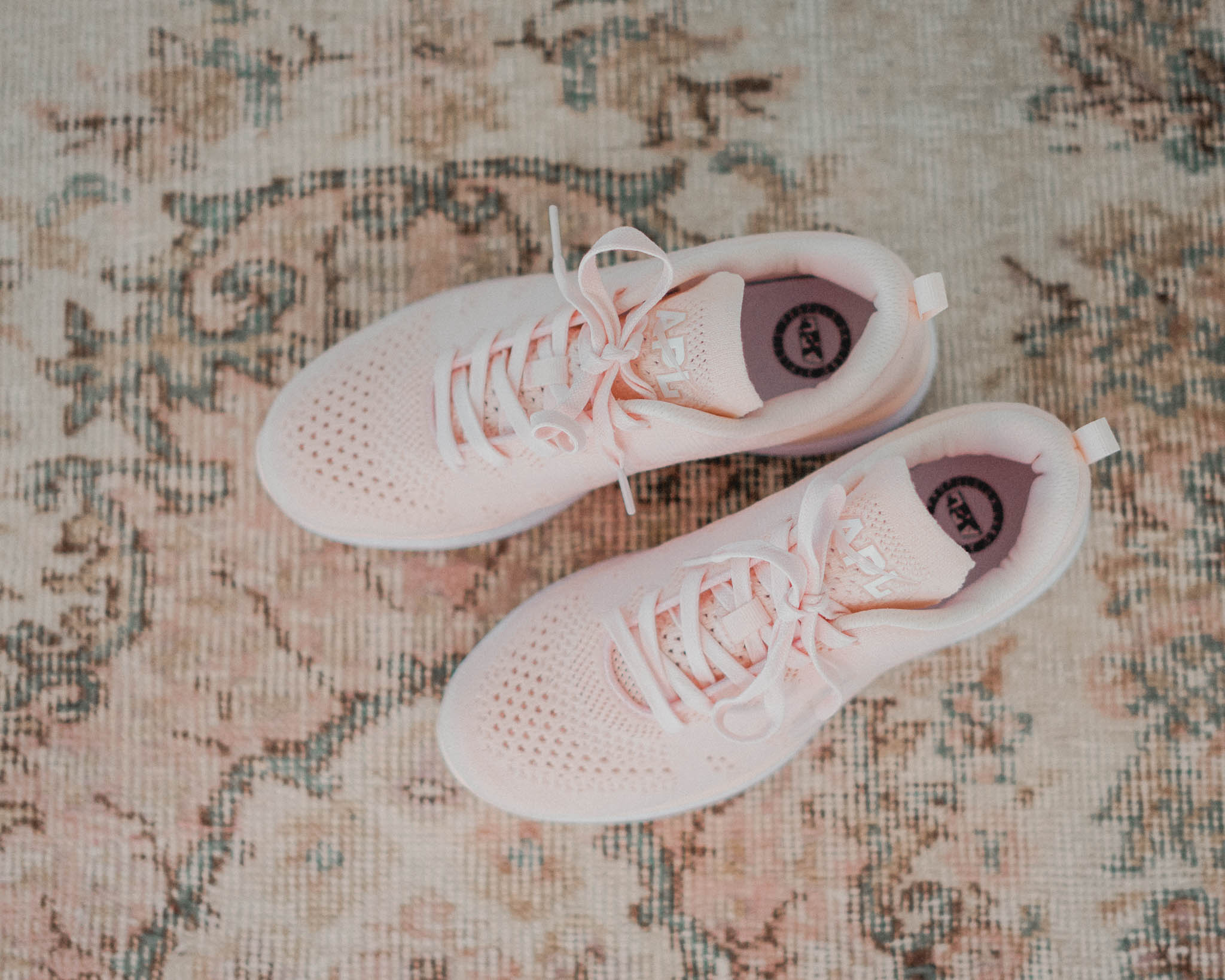 On a pastel (read: neutral) sneaker kit, I was searching online for an everyday, yet fashion-forward shoe when I discovered the blush sneakers worn in today's post. The shoe had great online reviews, and the color was beyond beautiful and something that would work well with my wardrobe (while also satisfying my pastel sneaker craving, haha). Thinking I had scored a unique find, I later learned APL sneakers were all the rage and quickly taking over the social seen! After purchasing my second pair last week, it's safe to say the brand definitely lives up to its hype.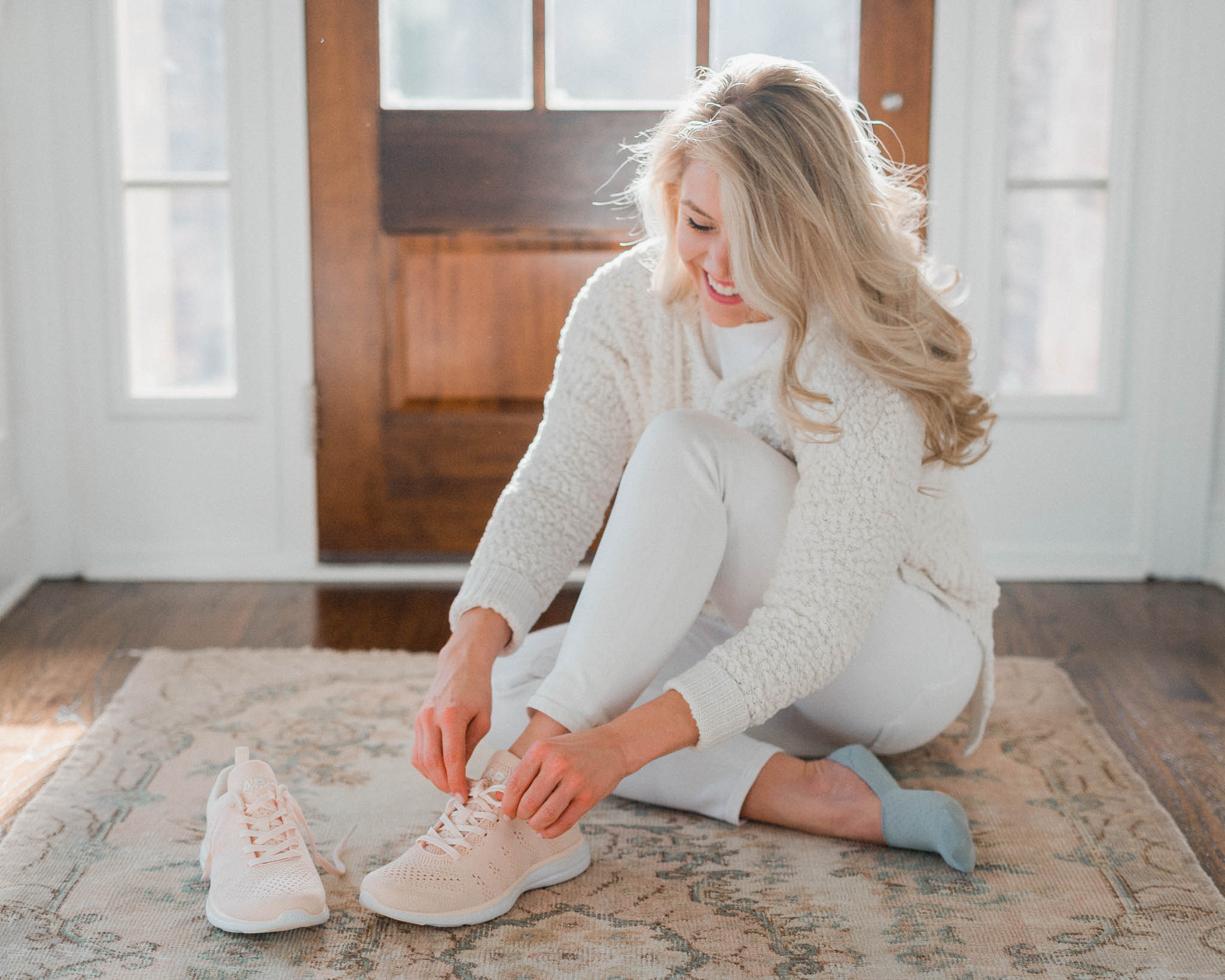 While APL's are designed for performance, I think they're too pretty to sweet in (lol) and can vouch that they make a comfortable everyday shoe. I'm such a sucker for subtle hues, something very few brands have to offer in an athletic shoe. I've included a few of my favorite options below.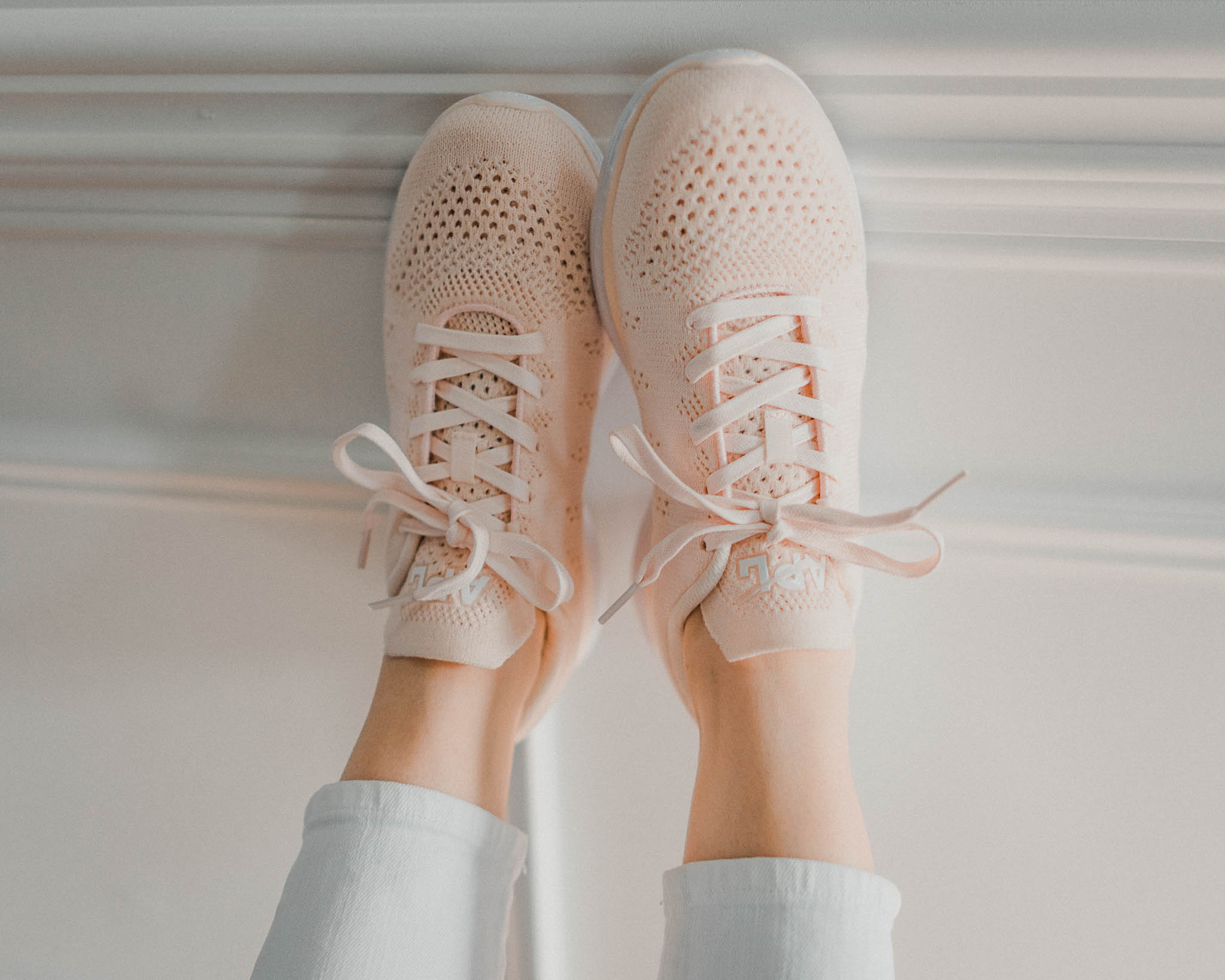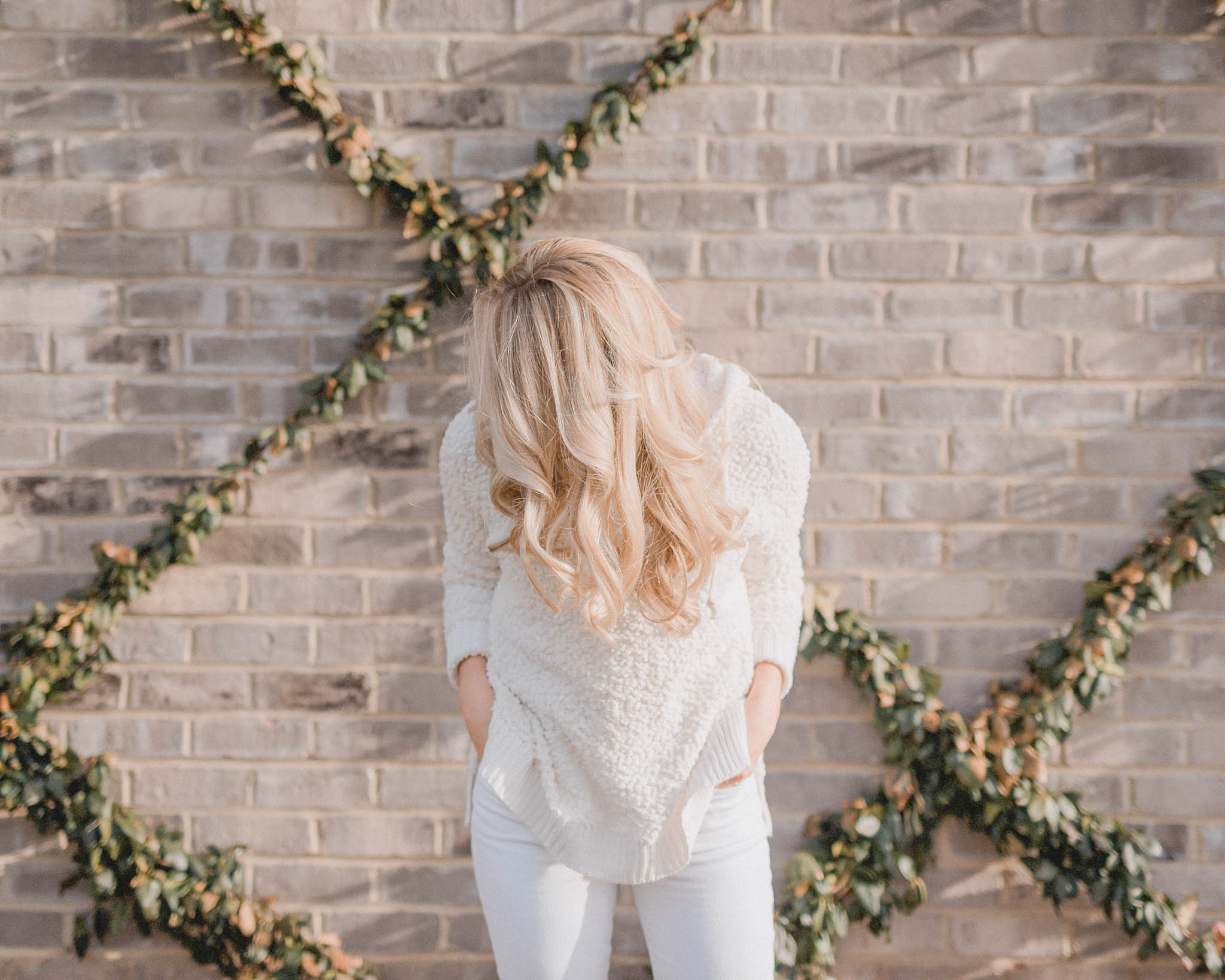 Whether it's a pair of slacks and a sweater in the Winter, shorts and a blouse in the Summer or a pullover and jeans in early Spring, I love the look of an all-white ensemble. And today's post features some of my favorite all-white pieces. This pullover is one of the softest pieces I own, and at only $44 it's available in powdery blush, canary yellow, pale blue and mint – all perfect colors for Spring! It's also lightweight making it perfect for Spring's cool mornings and evenings.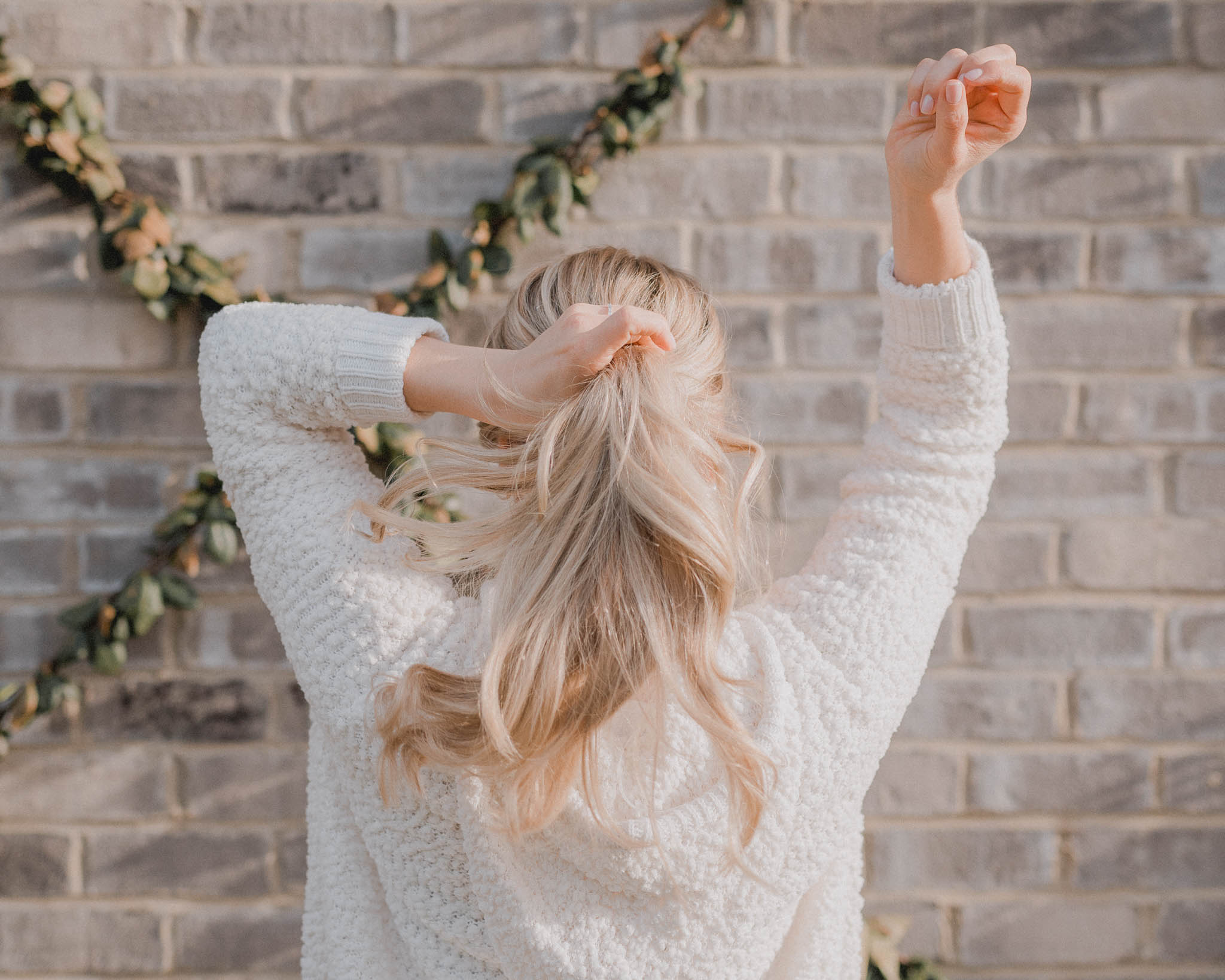 Earlier in the week I shared a post about what I look for when purchasing white denim. I've linked that post for you, here. These are hands down my favorite pair of white denim, and luckily they're less than $70 and comparable to designer brands.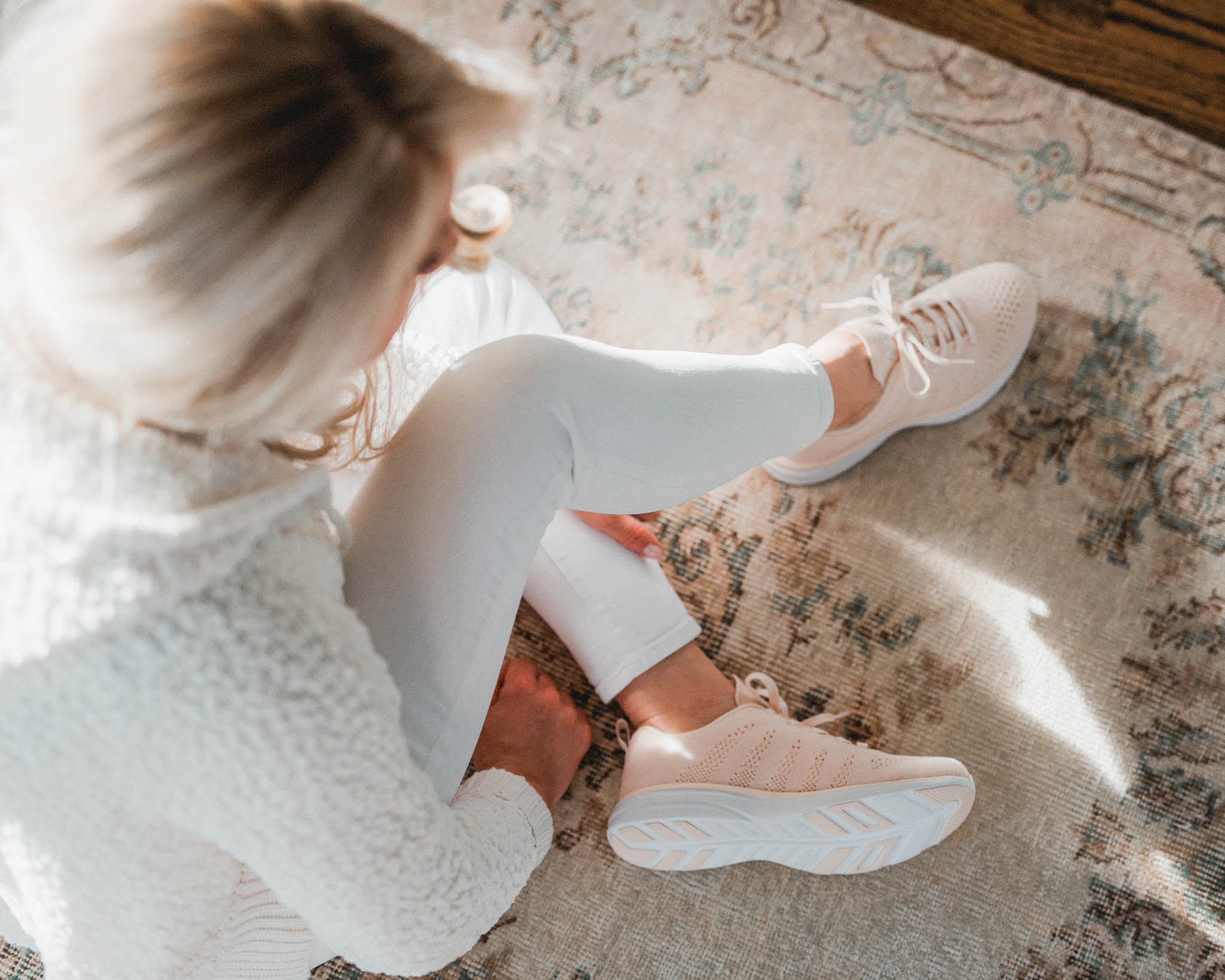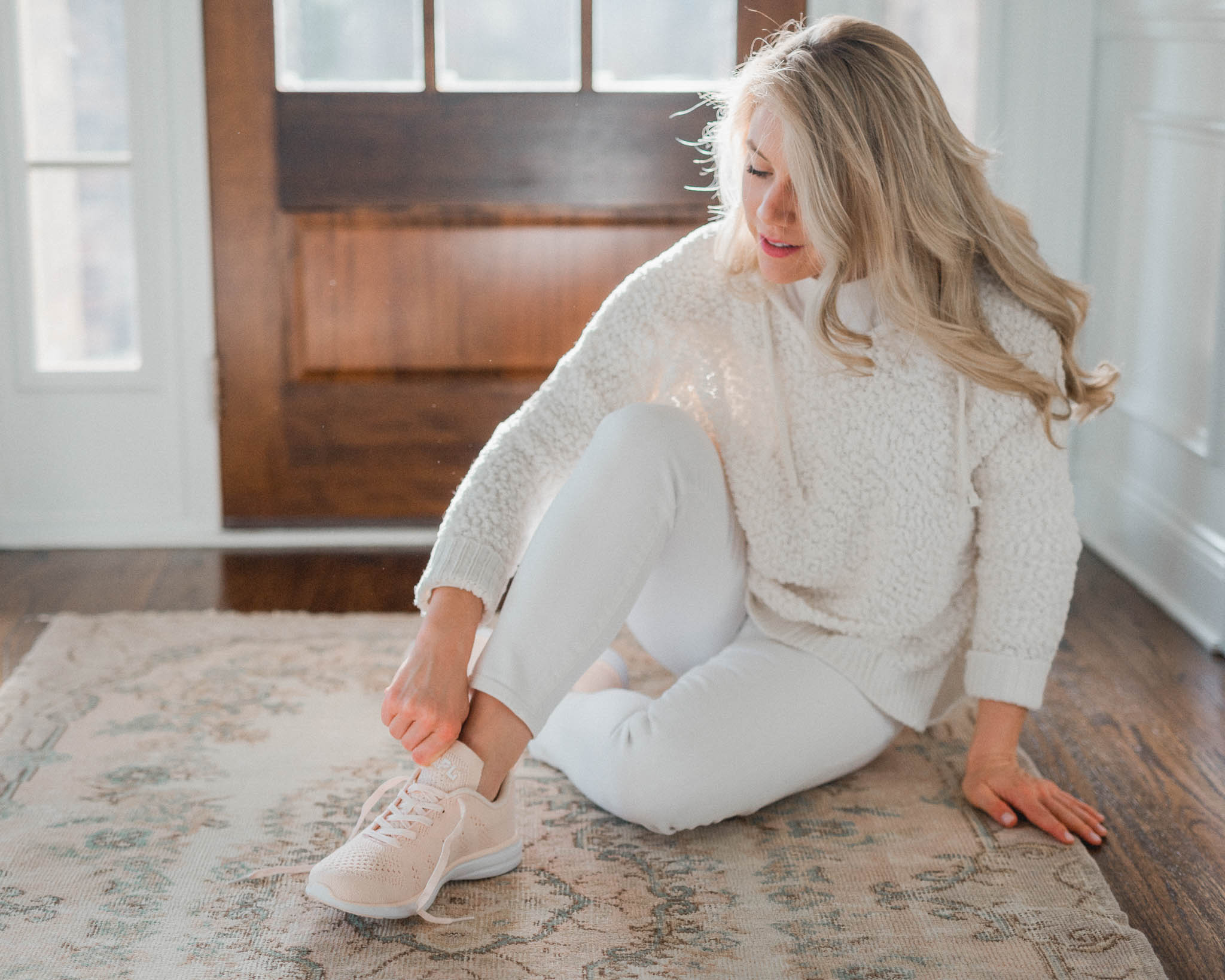 If you have any specific questions about APL's or my experience with running shoes (I'm an avid runner and have gravitated towards the same brands for years), feel free to reach out on Instagram, via email (taylorrae@stylesouffle.com) or in the comments below. I hope everyone has a wonderful weekend; the weather is said to be gorgeous here in the Carolina's. Also, I wanted to share a little update on our house, as I receive a good bit of questions regarding the renovation process. We begin on the kitchen next and are working with the incredibly talented, Mia Malcom on the interior/ furnishing of our home. Mia and I met this week and began putting together a preliminary vision board that I look forward to sharing soon on Style Souffle.
Have a lovely and safe weekend!
xx -Taylor-Rae