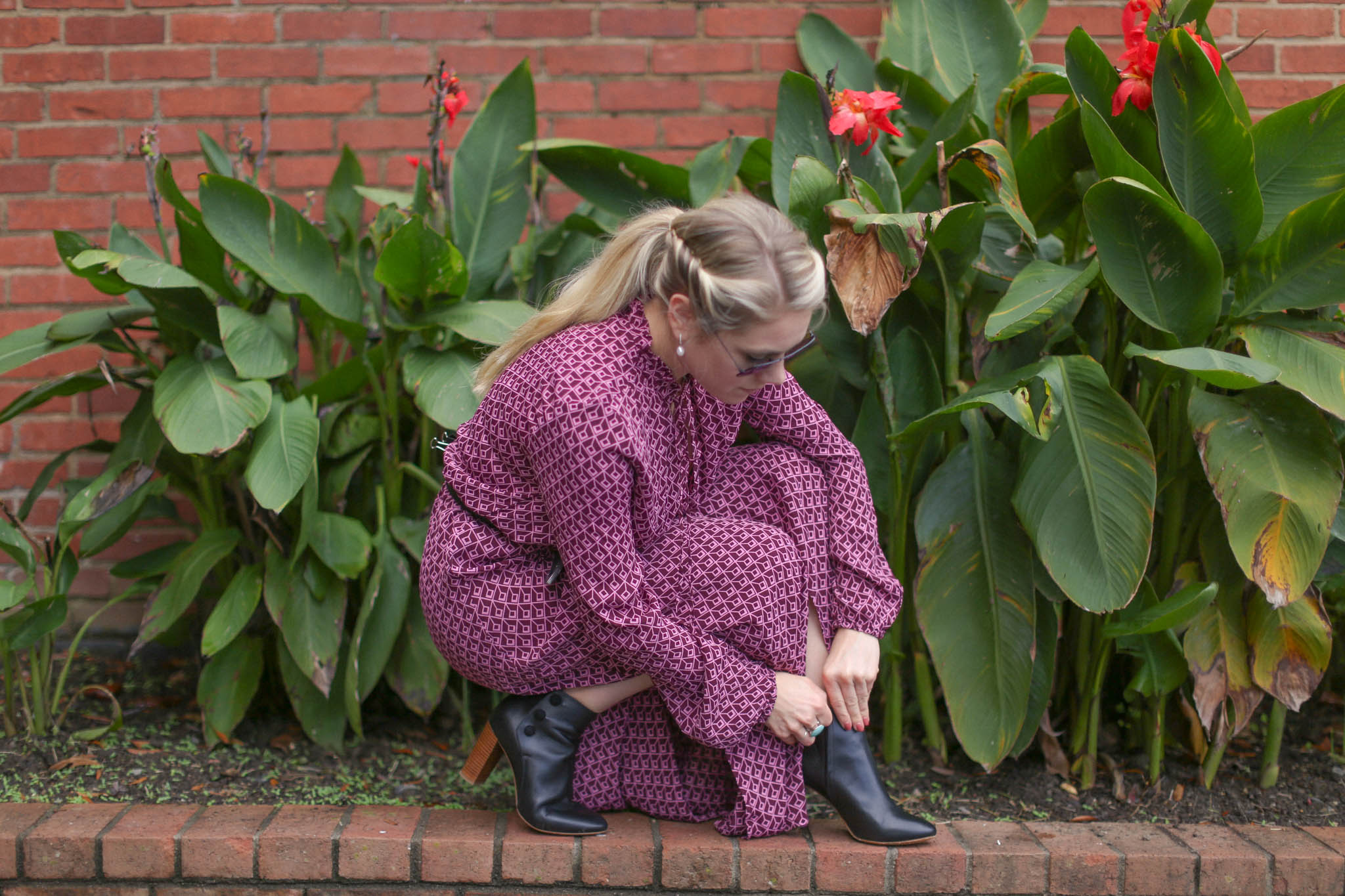 Outfit details:
DRESS | BOOTS | BELT | GLASSES
Happy Monday, everyone! I hope you all had a wonderful weekend. 🙂 For the first time in weeks the temperatures are forecast to be above freezing in the Carolina's, giving me all kinds of hope as we head into the week.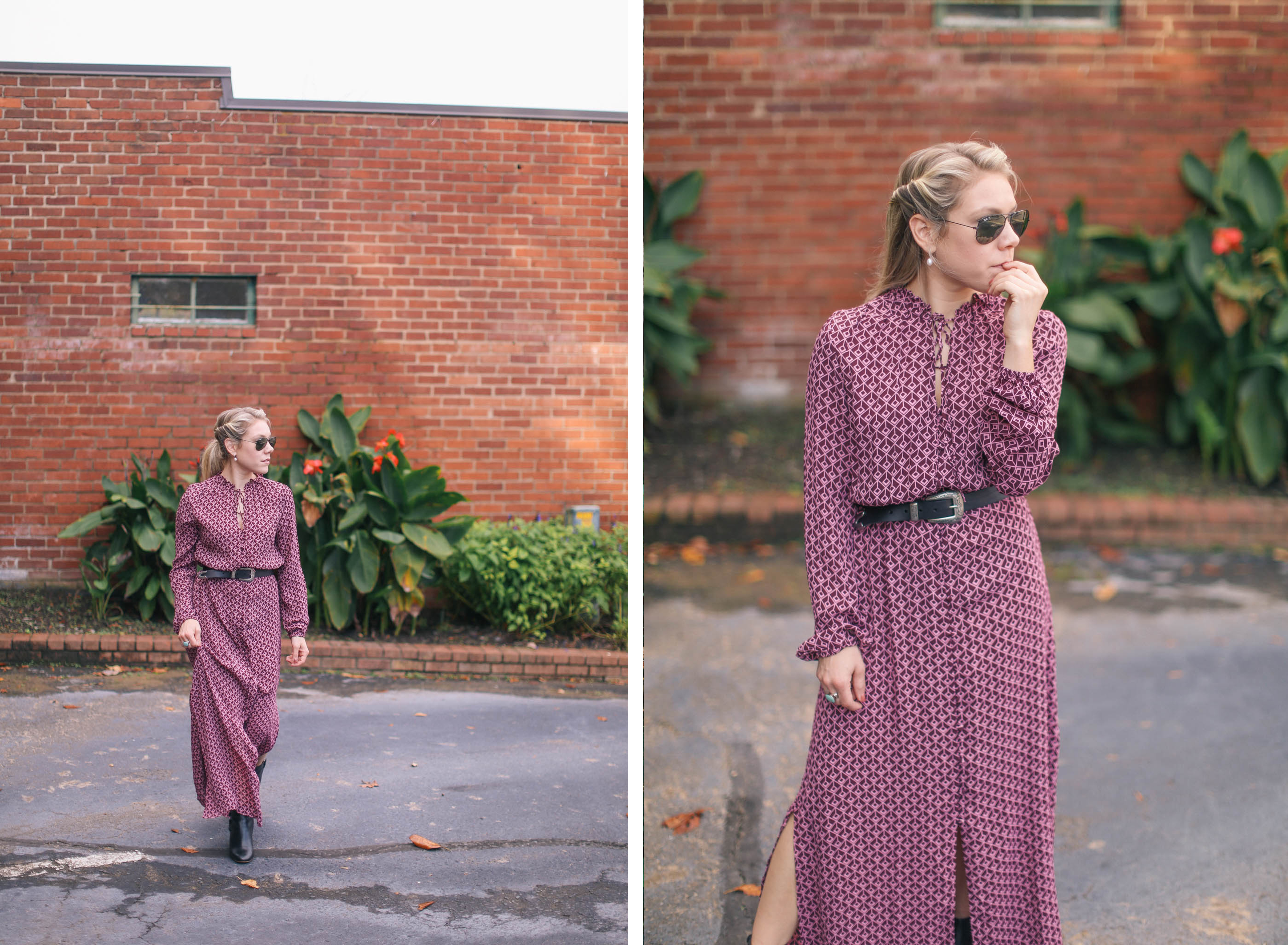 Often times you have to choose between comfort and style, but not in this case. This dress from ASOS is so loose, flowy and easy to move around in. It comes without the belt, but I like to cinch my waist to add some definition with longer garments. This particular belt is really affordable and looks great with a pair of high-waisted denim and a blouse or sweater.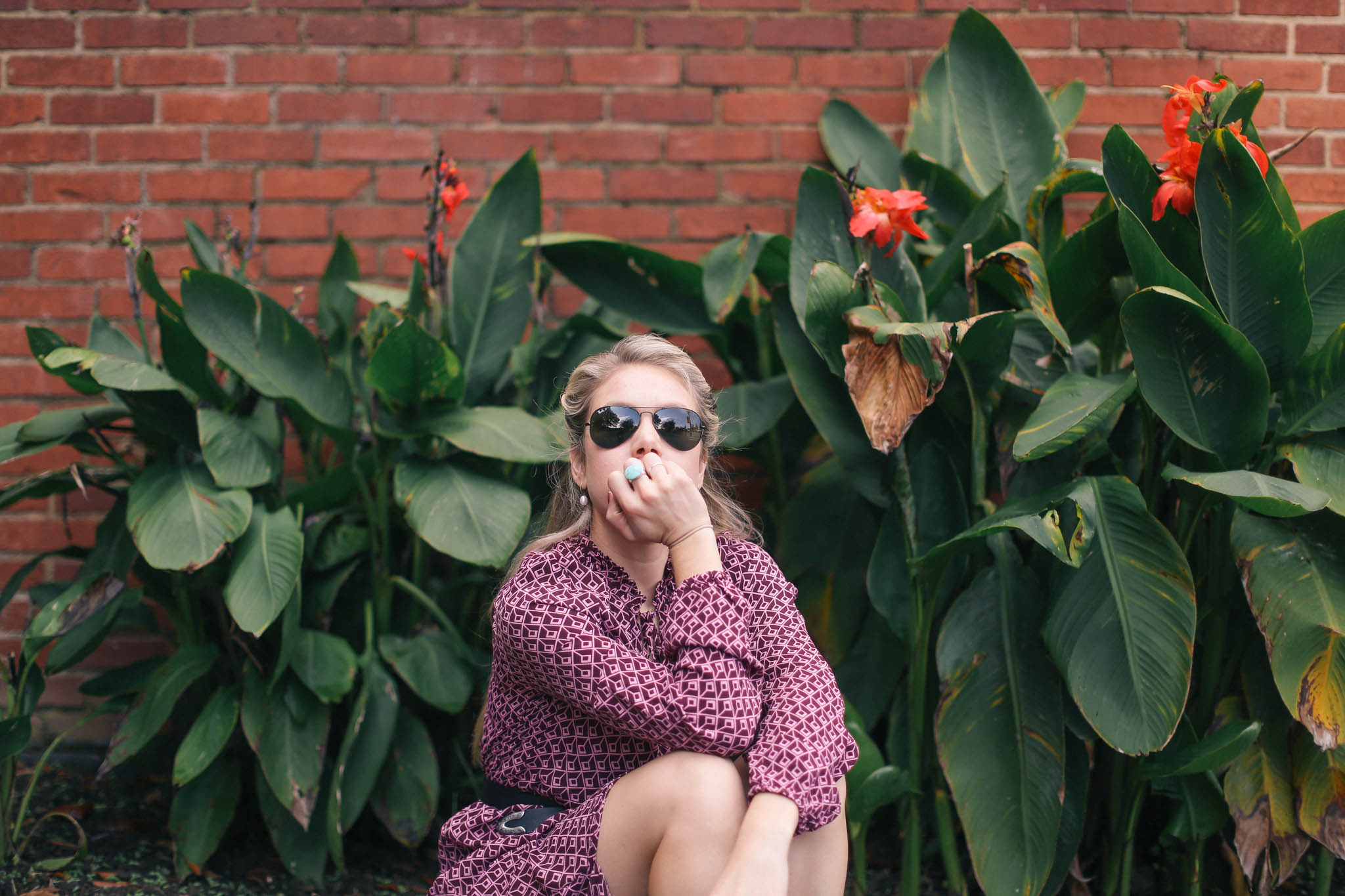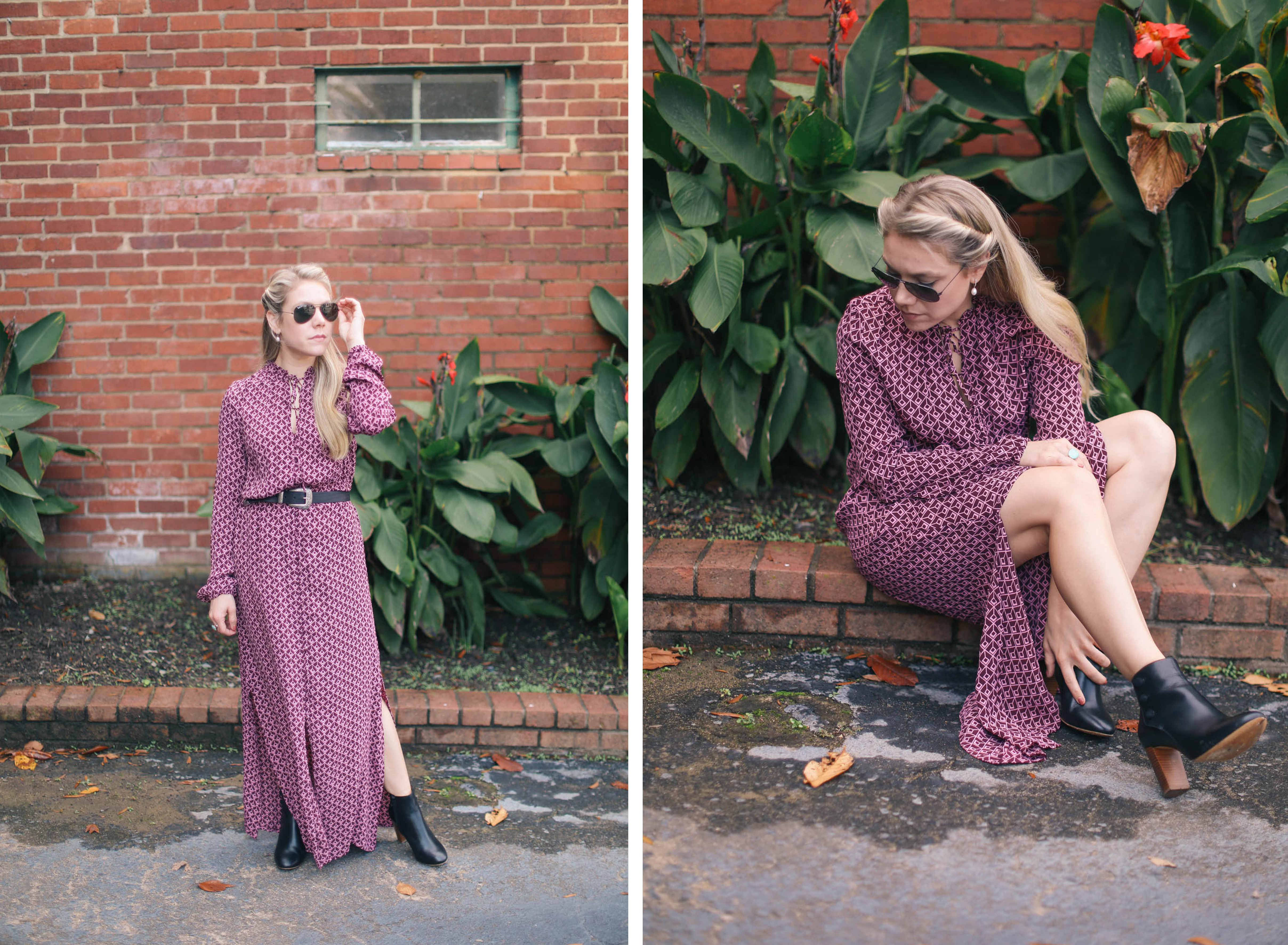 ASOS has always been one of my favorite sites for finding pretty pieces that don't break the bank. I can easily get lost on their site and wind up with 20 things in my cart, which from there, I'll narrow down to my absolute favorites. Lately they've had the best selection of dresses and sweaters. Similar to ZARA, they always have the most unique, one-of-kind pieces that are wallet friendly. It's always a go-to of mine. Sadly, things rarely restock on ASOS, so if something strikes your fancy I recommend purchasing it before it's too late. After all, you can always return unwanted items. This exact dress has sold out in a handful of sizes since purchasing it last week however, I've linked a few others below that would be adorable paired with these leather booties (more on those later in the post). Below are a handful of the dresses I have my eye on… I love the idea of a midi sweater dress with booties. It's both casual and really chic (great for the office too). Click on the image for details.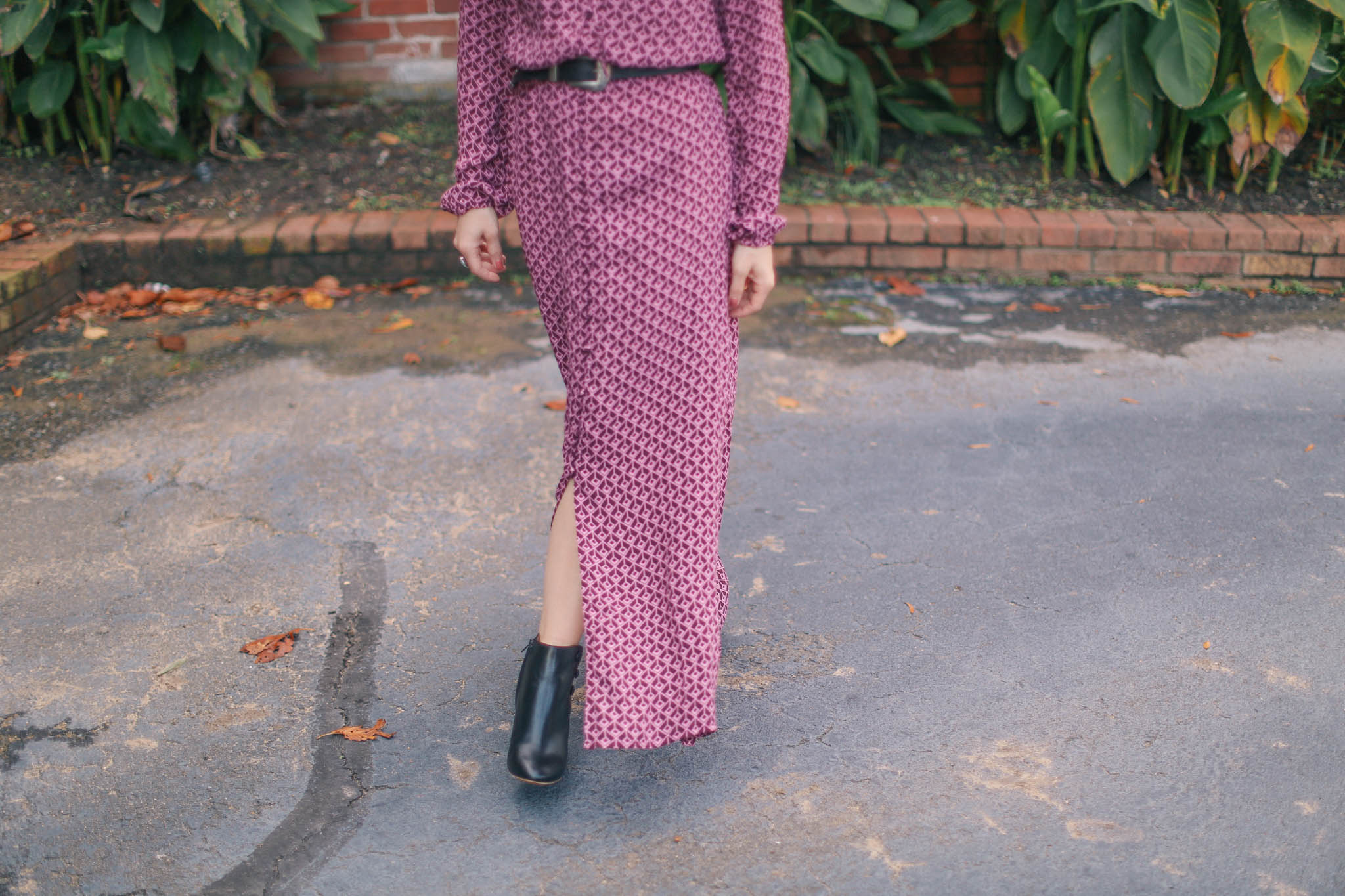 For those unfamiliar with Sezane, it's a french-based online retailer for women's clothing that recently opened a brick and mortar in New York City. I purchased these black booties online during the time of NYC's Grand Opening and haven't taken them off since. In fact, my husband always jokes, "The black boots again?". They're incredibly comfortable, well-made and a great price for the quality of the shoe. I recommend going a half-size up in all shoes. Here are few of my favorites: here, here, here and here.
I hope you all had a great weekend. To those of you who passed along words of encouragement regarding Friday's post – THANK YOU! I'm especially excited to share my food (or rather elimination thereof, lol) journey with you. Yesterday evening my excitement got the best of me and I began mapping out a post & plan on how I want to document this process (recipes, routines, feelings, struggles, grocery lists, etc). If you have any questions or wish to know more about specific things, please let me know!
x, Taylor-Rae
– CLICK IMAGE FOR DETAILS –