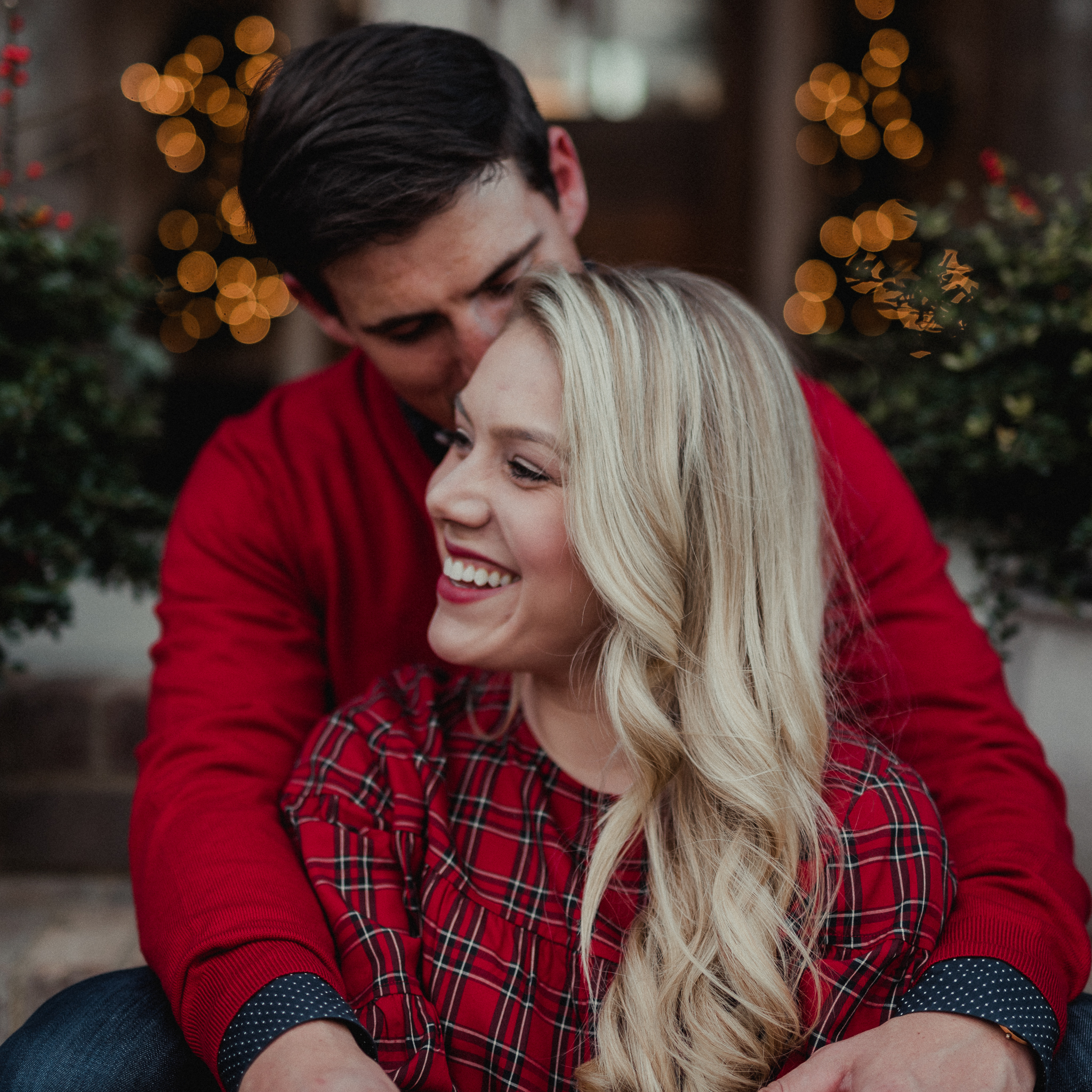 Outfit details:
Hers: Top | Jeans | Boots (similar) | Earrings 
His: Shirt | Sweater | Jeans | Watch 
Today's holiday post is extra special! I'm pressing pause on gift guides to share a handful of the photos we took for this years Christmas card, a tradition we started the year we got engaged. So sappy, I know! This being our first Christmas in our first home, we thought it would be special for the setting of this years photos to be our front porch and lawn. We really enjoyed decorating the exterior of our home this year (and may have gotten a little carried away) and will always cherish these photos in looking back on this season of our lives.
Overall 2017 has been an incredible year; it's hard to believe it's in its final weeks, actually. Justin and I have grown so much in our marriage and have found that homeownership and landscaping is kinda our thing! 🙂 The thing we love tackling together! While this year has brought about it's fair share of challenges, we are incredibly blessed to have one another, our health and the four-legged fella in these photos, who happens to be the apple of my eye!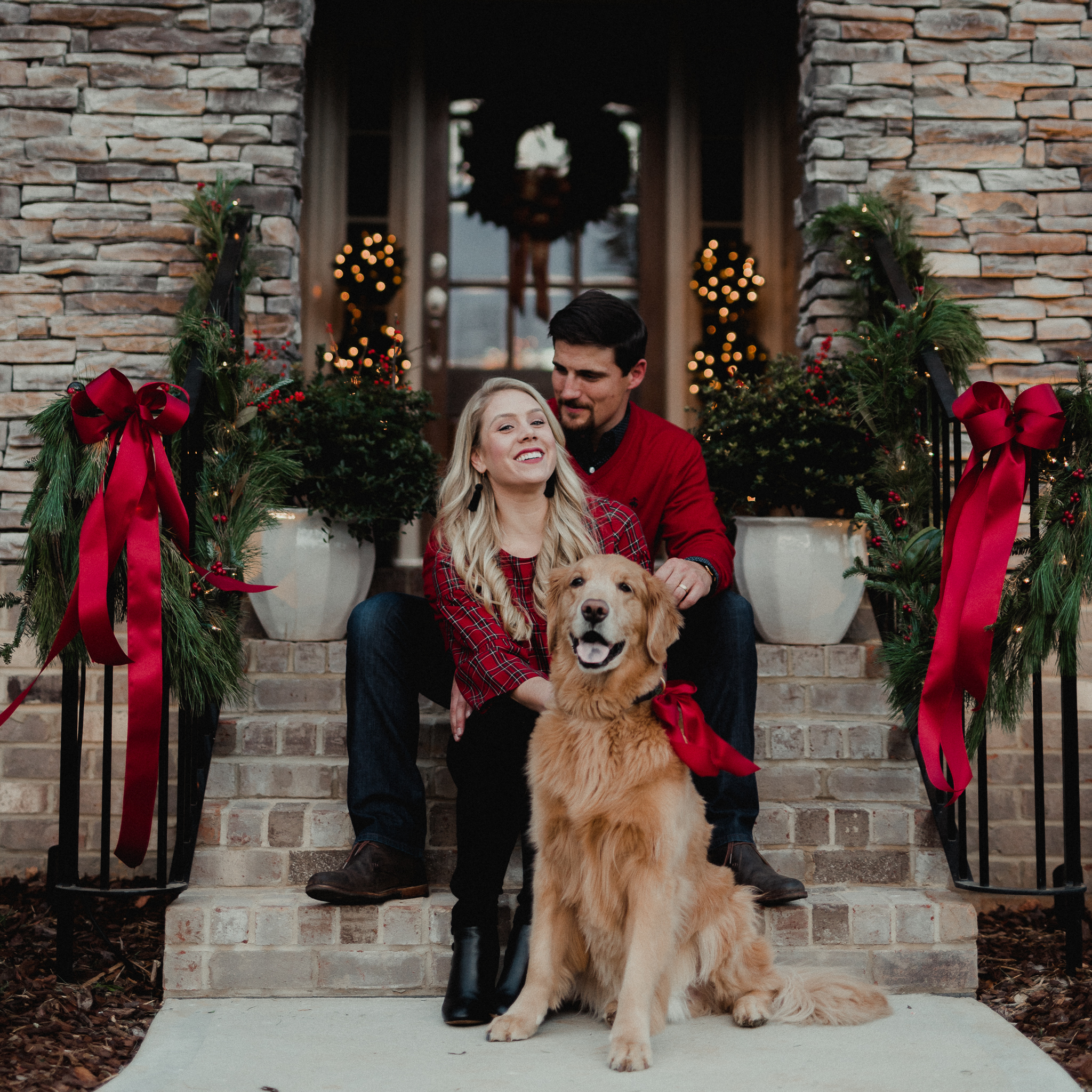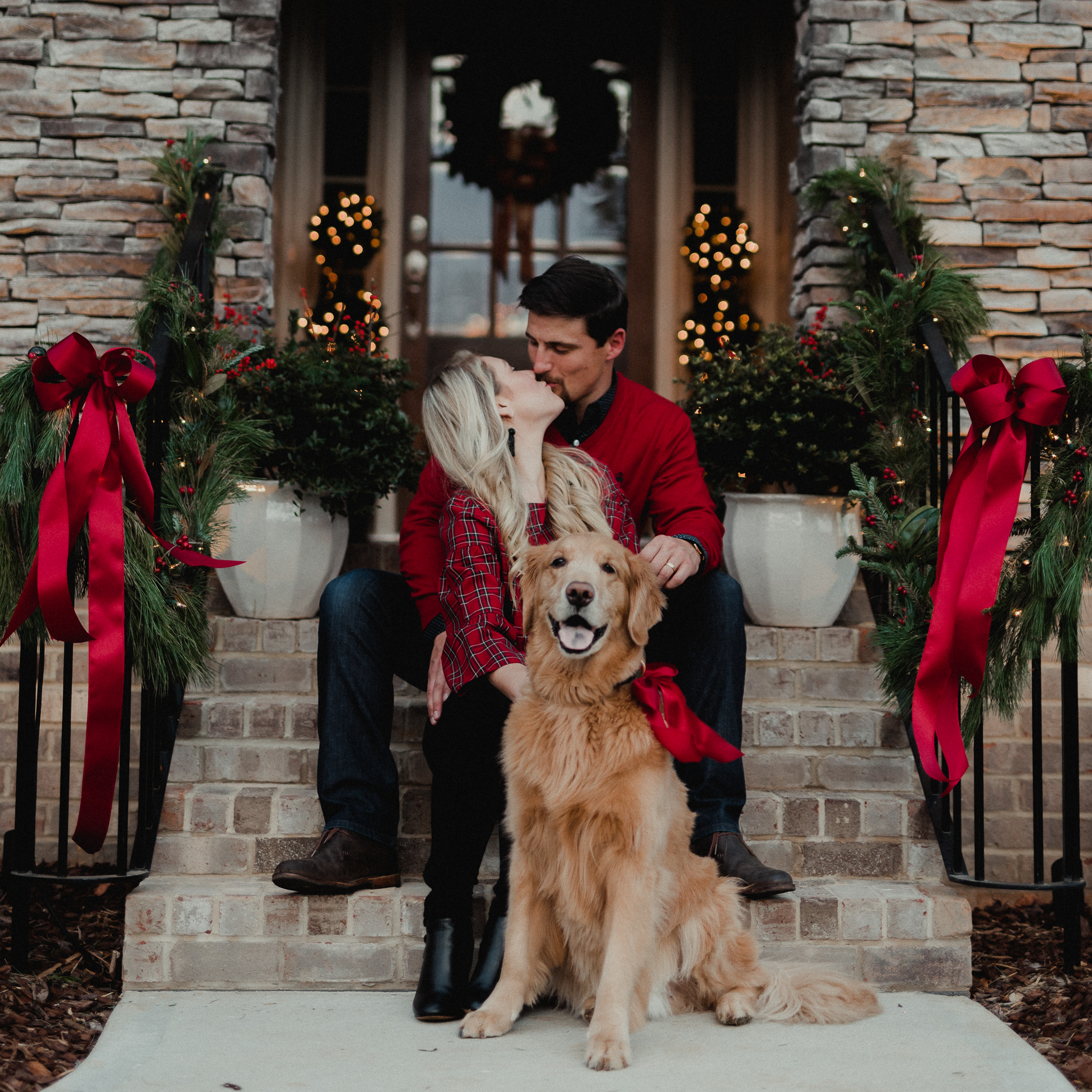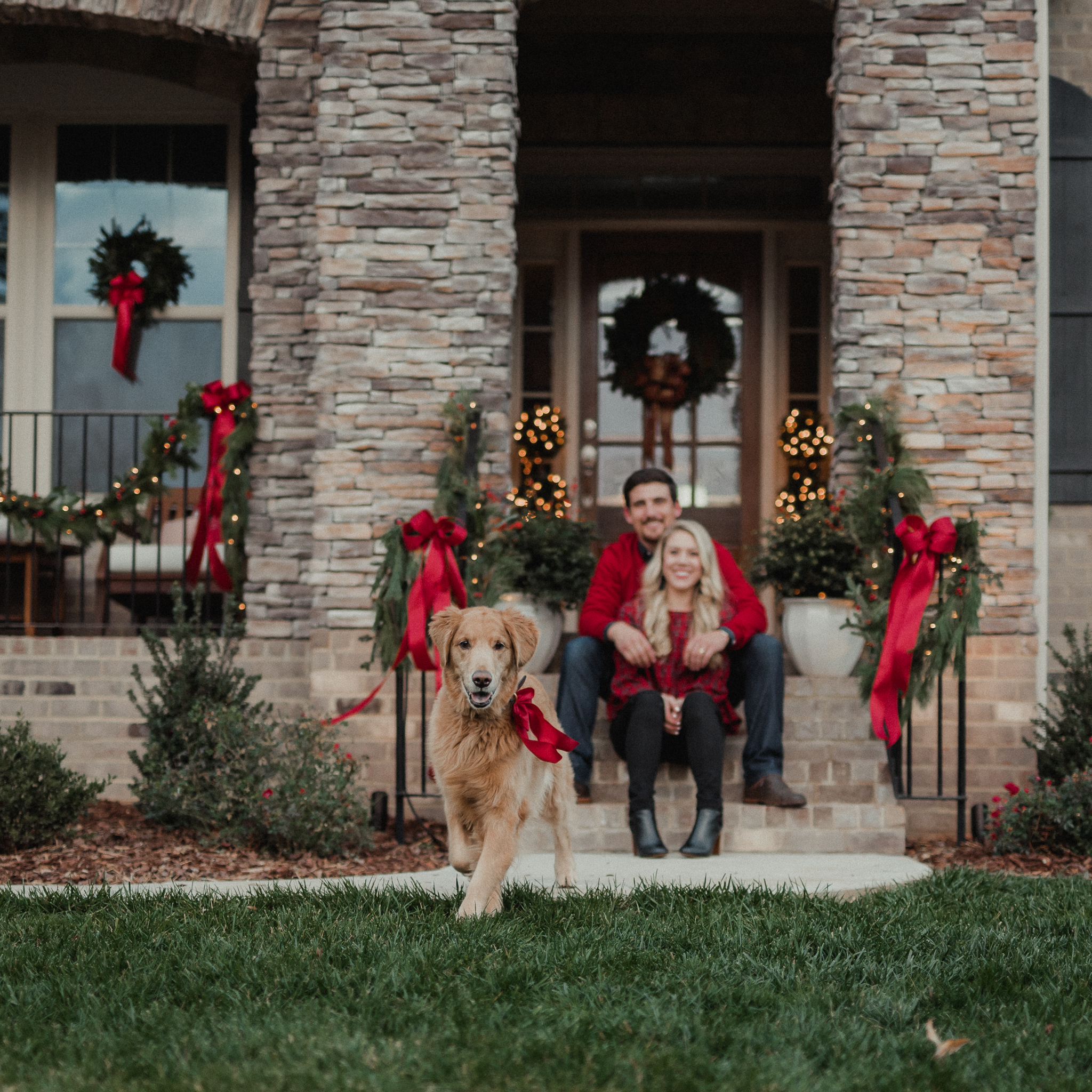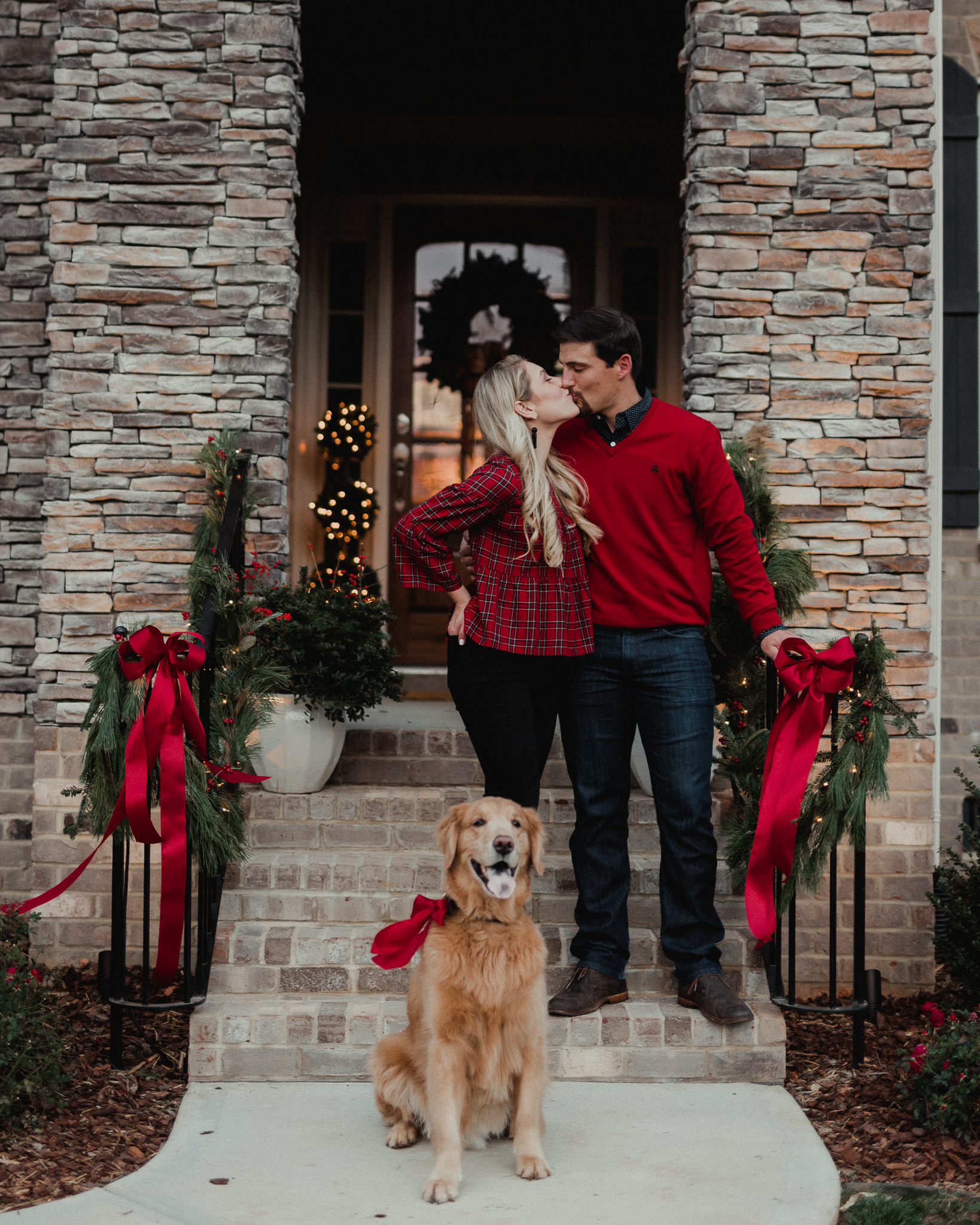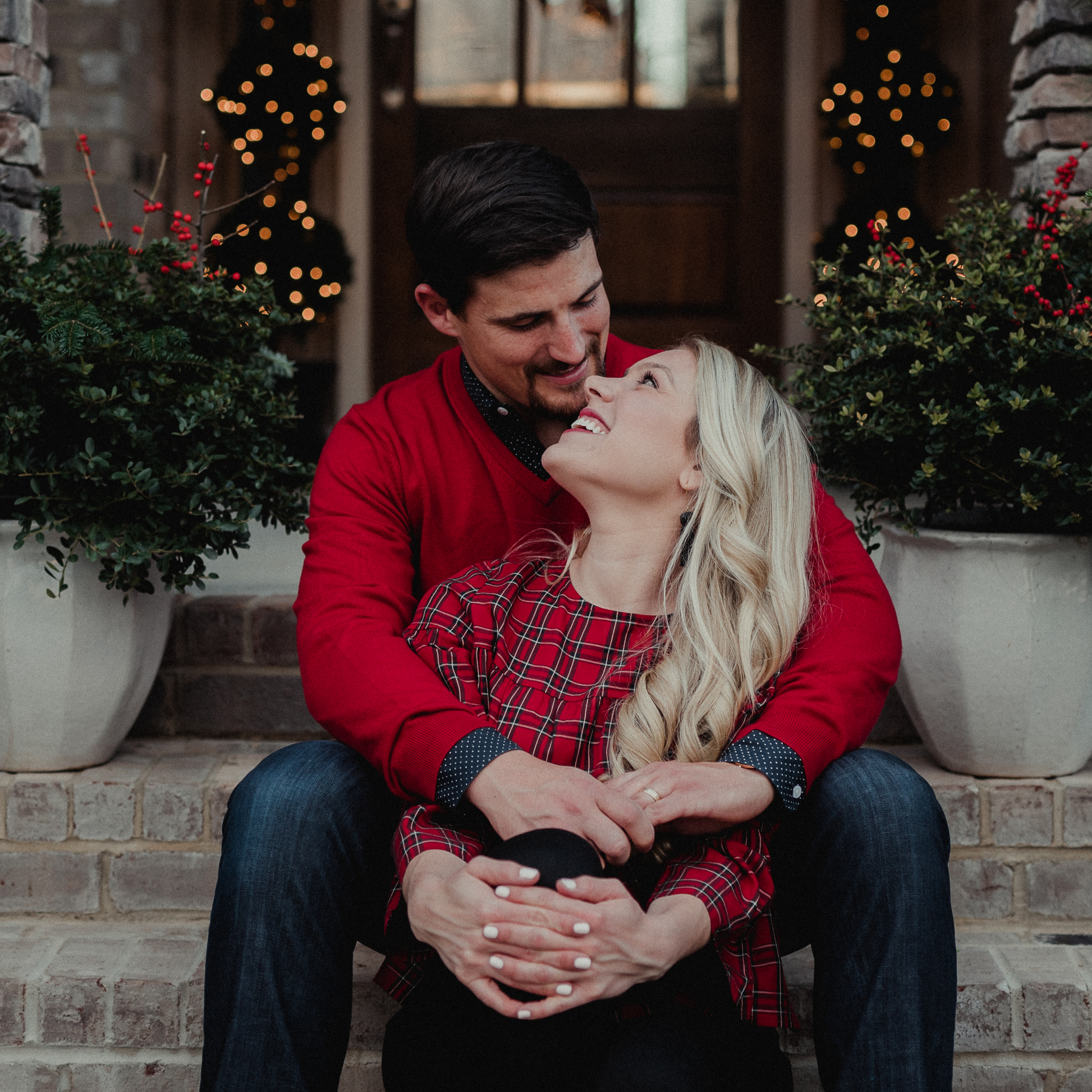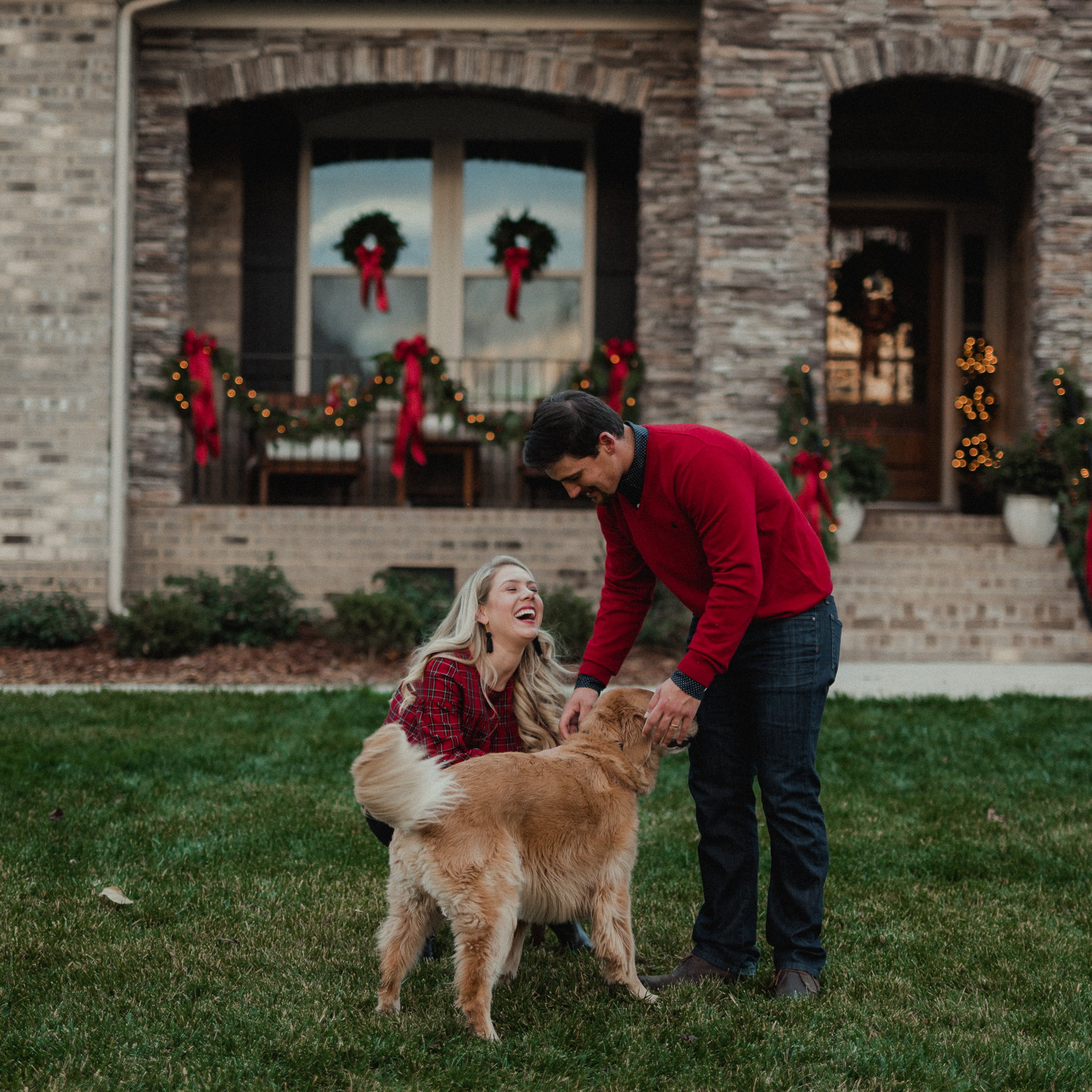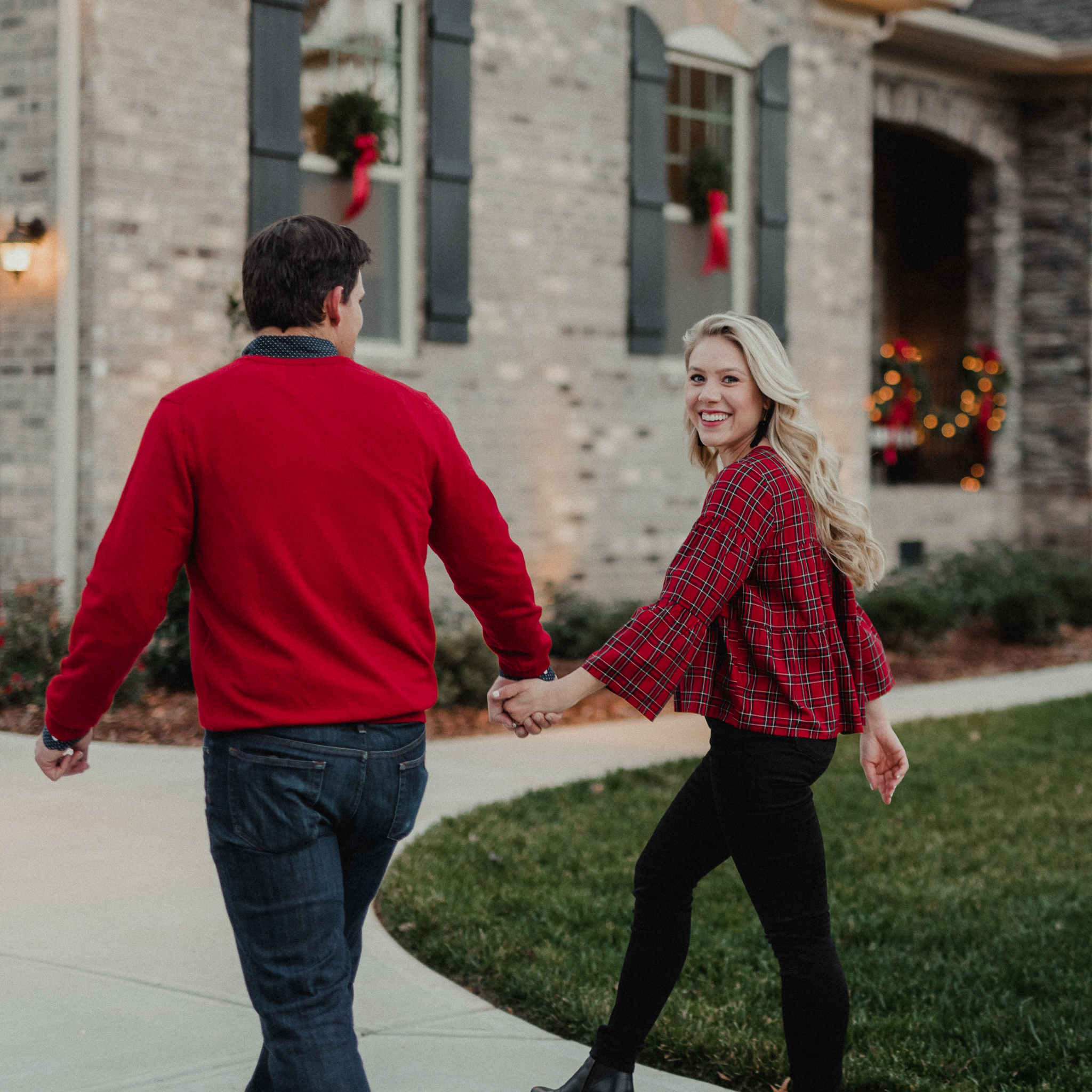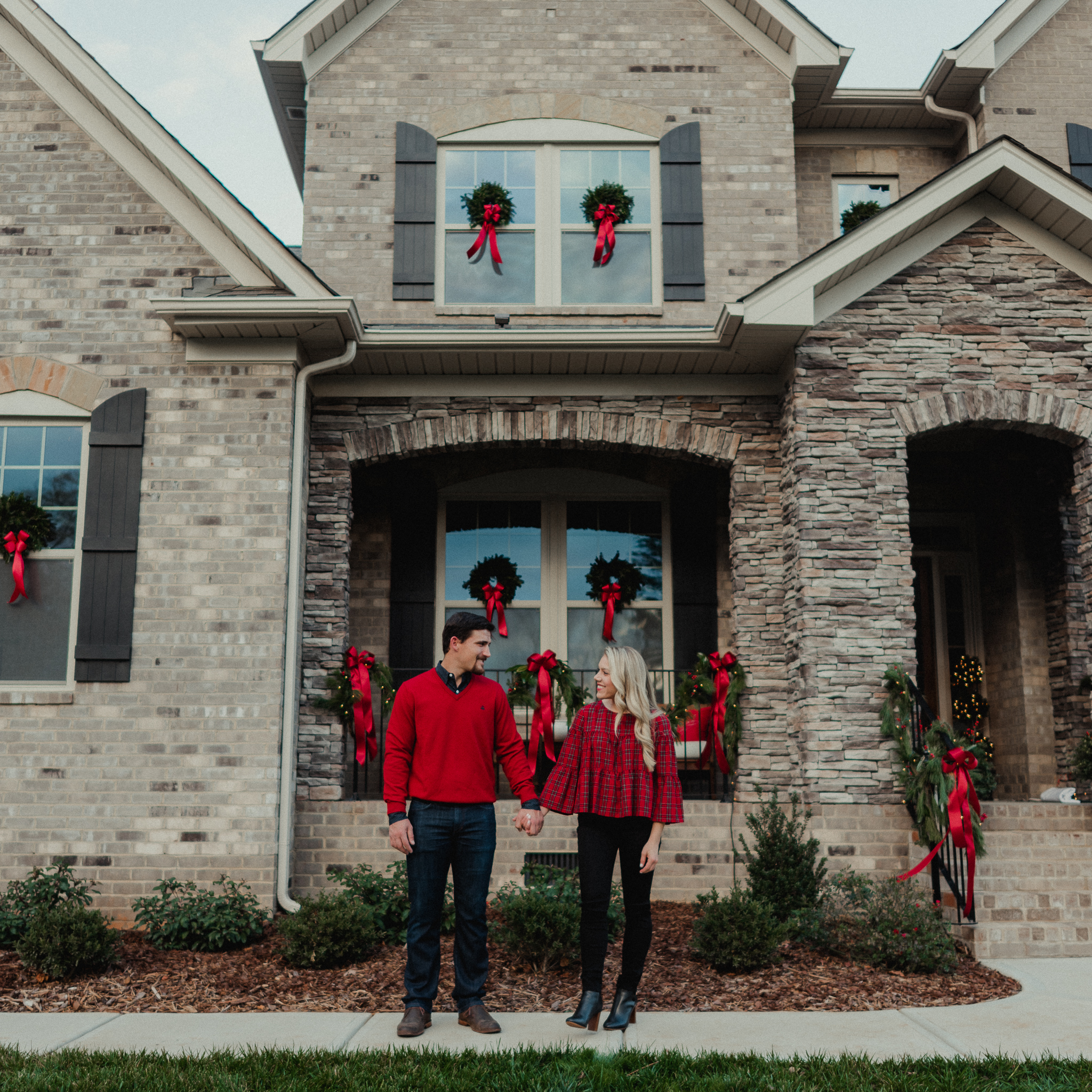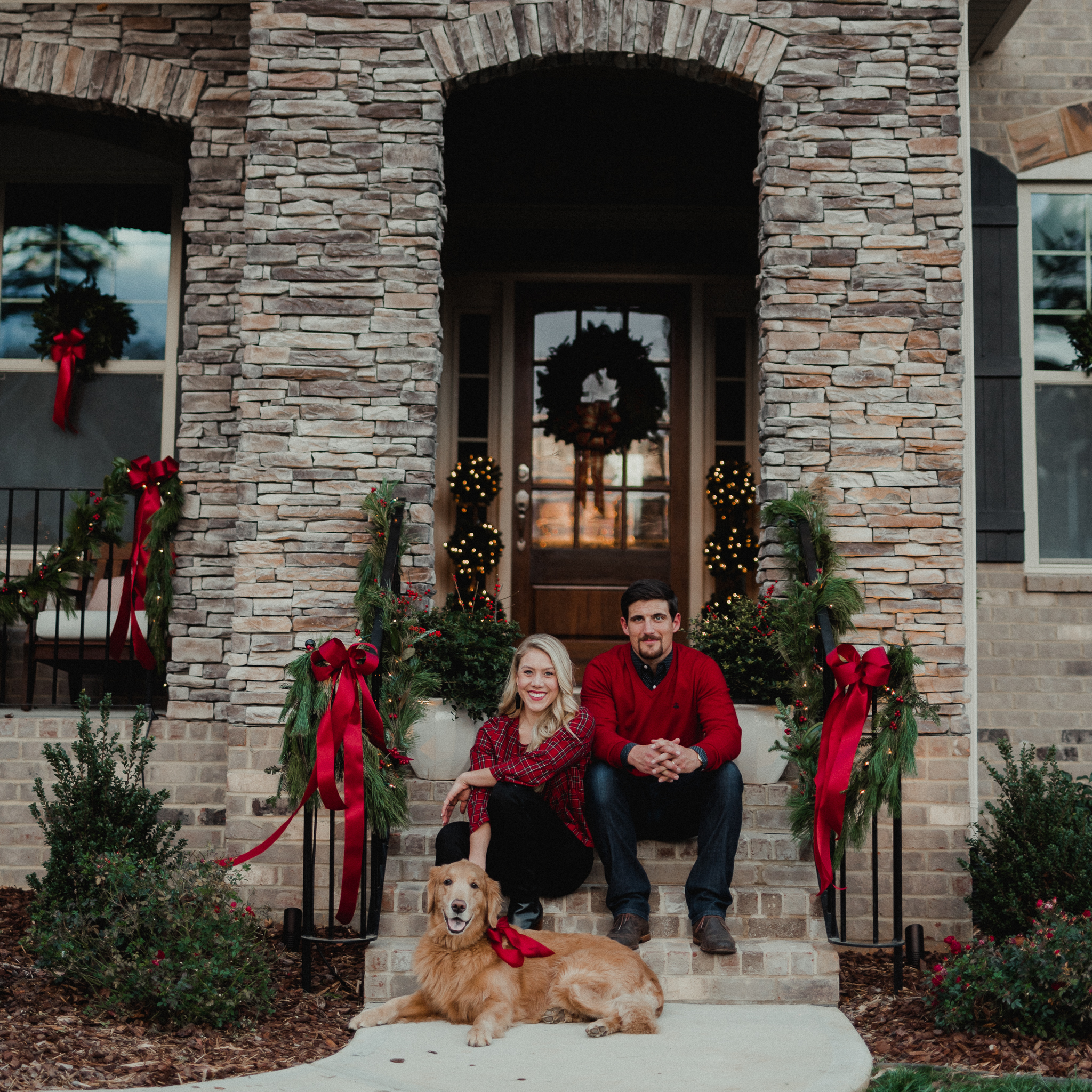 Do any of you send out holiday cards? Receiving cards in the mail is something we always look most forward to each year! 🙂 We've saved a few over the years and always look back at them when pulling out Christmas decorations. This weekend is Justin's birthday, although we have no real plans other than laying low. Have a wonderful weekend and check back later this afternoon for a fun gift guide!
xx,
THE DRAKES