The other day I was cleaning photos off my phone (making room for new ones) when I realized I hadn't shared anything about our home since announcing our move in March. March!  It's hard to believe we have lived here almost six months now.
We loved this house the moment we stepped foot inside. It's a new construction home located in a growing area outside of Charlotte with a floor plan that's perfect for our lifestyle. And although no changes were needed, we purchased this house knowing there was room in our budget to customize a few areas to our liking that we felt were a bit dated and of builder grade. Having been the spec for a new design within the builders collection, it was obvious which areas of the house weren't as carefully planned as others. We felt updating those areas would be well-worth the investment in the long run and also knew that once we were settled in we would likely never follow through in making any changes. So prior to moving in and shortly thereafter, we hit the ground running in an effort to get renovations underway. Little did we know at the time just how long this process would take. Prior to moving out of the townhouse we sold most of what little furniture we owned, and have been working closely with Traci Zeller, an interior designer here in Charlotte, to carefully select pieces and furnishing to fill one space at a time. It's really easy to get overwhelmed. At first it seemed as though we were on a race for time, but these things don't happen over night and realizing that is half the battle; for me anyway. Having Traci has helped give us a piece of mind and make financially smart decisions that we will love now and in years down the road.
Our house has so much character and offered a lot of the features we intially wanted in a home: wooded lot, master down, coffered, 10-foot ceilings, 8-foot doors, an open floor plan, lofted entryway and a private master suite. We felt a bit spoiled to find all of these things in a home. We had casually been researching the market for almost a year, carefully considering our options and a handful of hopeful properties, but this house was different. It's perfect for where we are in lives and in our marriage.
I hesitated to share today's post, as I felt a bit ashamed knowing that so many people in areas devastated by natural disasters are having to re-build, and not by choice, everything they have worked so hard for. My heart goes out to everyone and I encourage you to join me in making a donation to the Red Cross , Best Friends Animal Relief, and Global Giving. If you are reading this and happen to live in an area impacted by these storms, please know that you are in my thoughts and prayers.
Hardwoods
One of the initial things we loved about this house was the site-finished hardwood floors; the dark walnut stain brings out the grain patterns in the red oak so beautifully. 🙂 The builder had installed carpet in the master suite and throughout the entire second story. Having had carpet in those same areas of our townhouse we knew we didn't want the up-keep, especially with Tucker. Prior to moving in we had hardwoods installed in place of the carpet, leaving carpet only in the upstairs bedrooms and the master bedroom closet. This made the biggest difference in my opinion. I was surprised to learn that they stain hardwoods by hand. Who knew?! For now, here are a few photos I shared on Instagram stories. We'll be sharing a full reveal of those spaces soon (there are boxes and pieces of furniture scattered throughout now).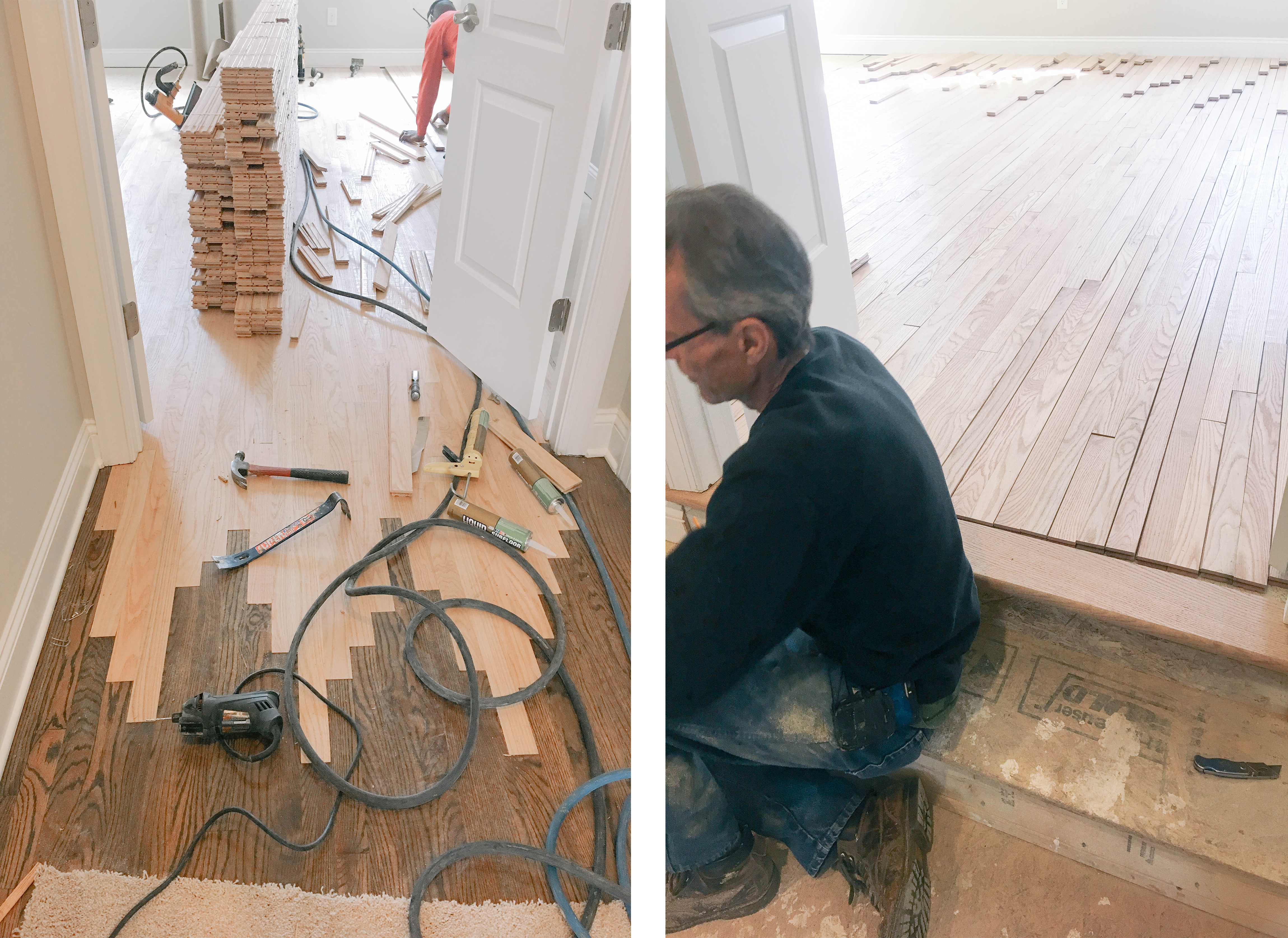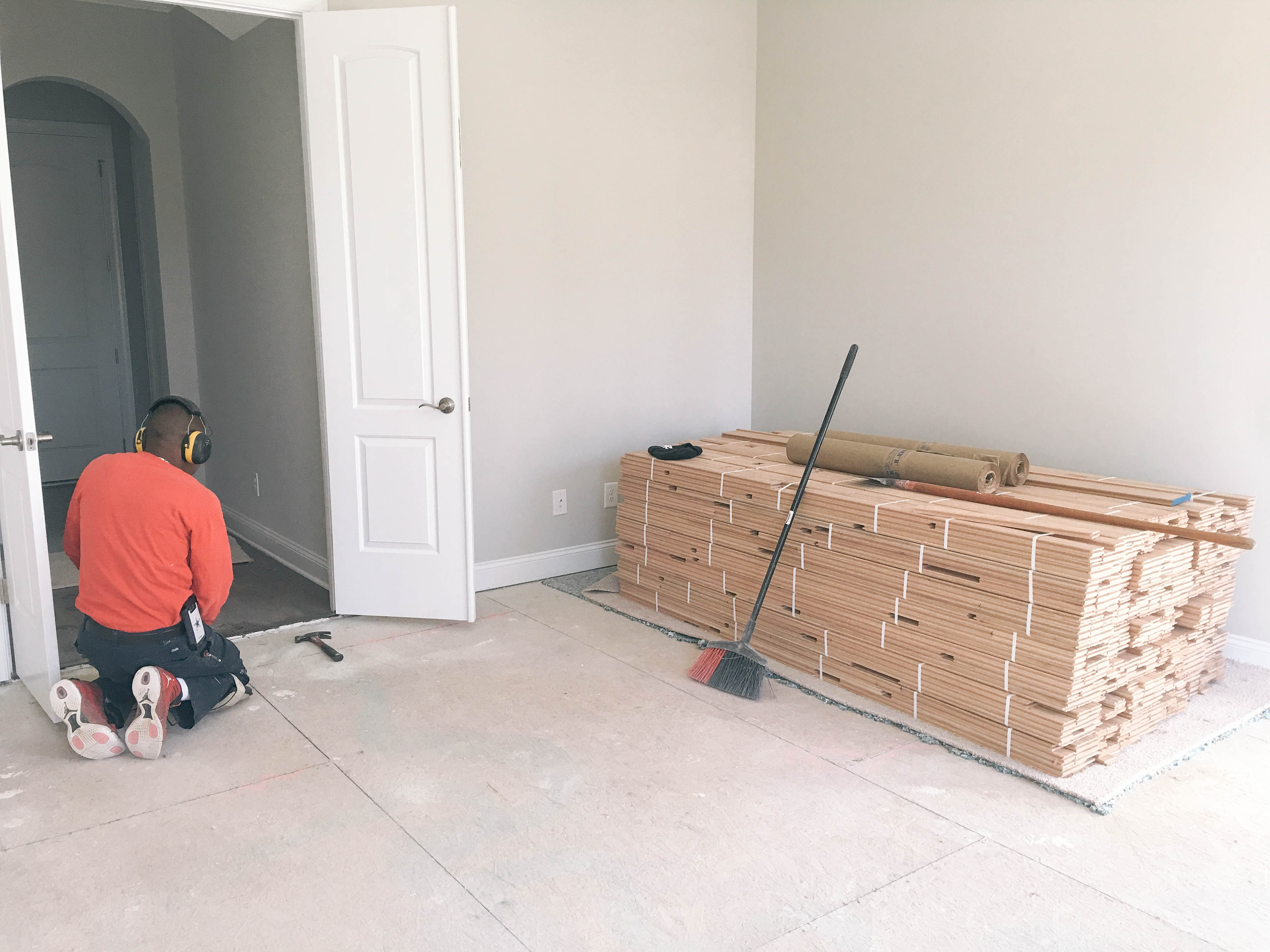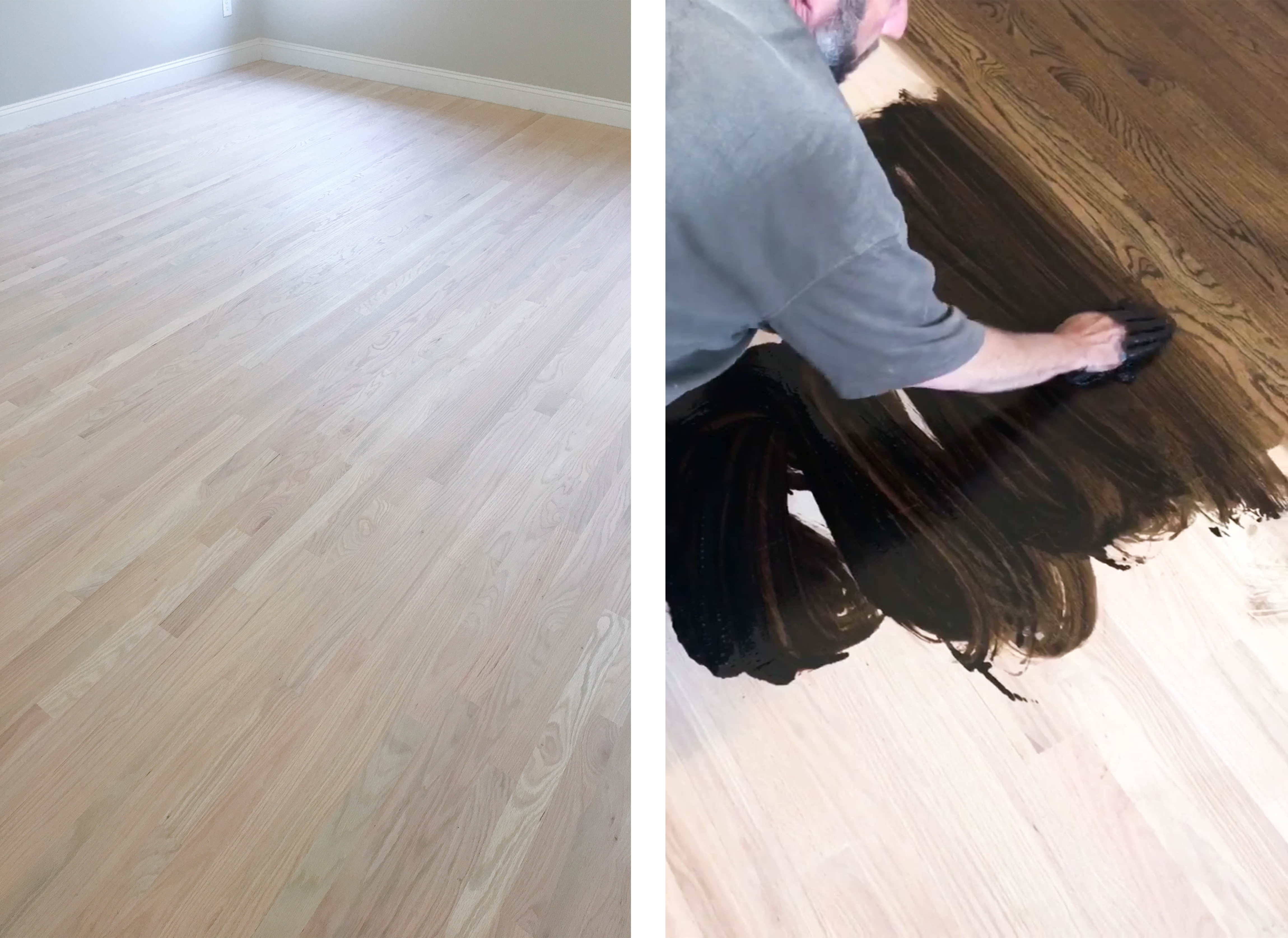 Landscaping
One of the most beautiful features about our home is its crocked position on our pie shaped lot (think of a piece of pizza with the widest end being our front yard). It's stunning from the road and is situated among two heavily wooded areas lending privacy around our home. Shortly after moving in we had the back half of our property landscaped and created natural borders in open areas using Nellie R. Stevens and other fast growing evergreens. If you have any questions about different plants, trees or shrubs, I am happy to recommend options suitable for your area. 🙂 I've learned more about different plant species in the past six months than I ever imagined and would love to help you in any way I can. One of our favorite things about home ownership is having a yard to play in, maintain and grow flowers. Last month, I shared a step-by-step guide on how we created a 10-foot jasmine lattice on the exterior of our home. I've linked that post for you, here.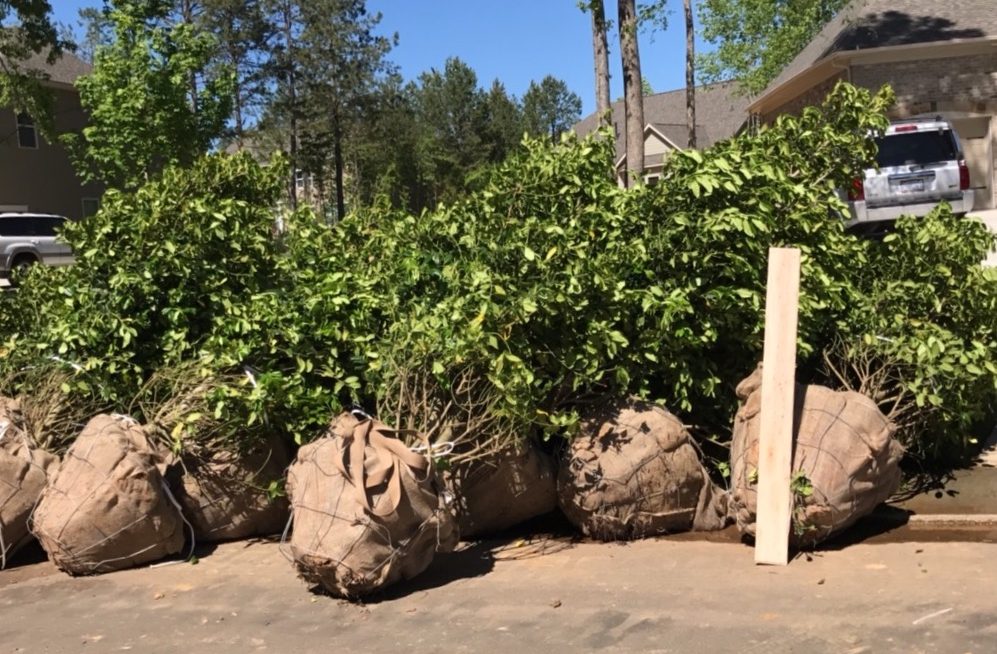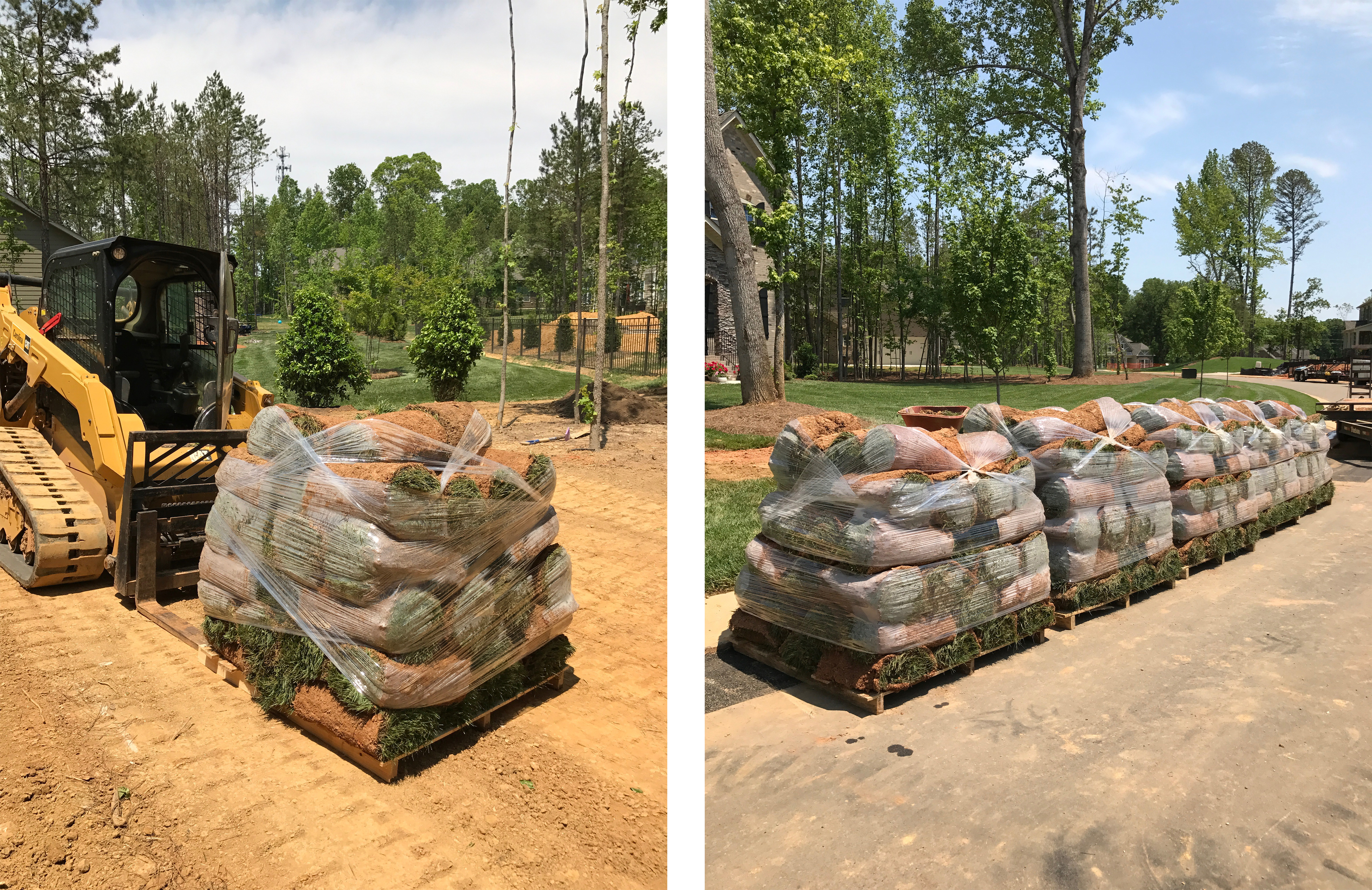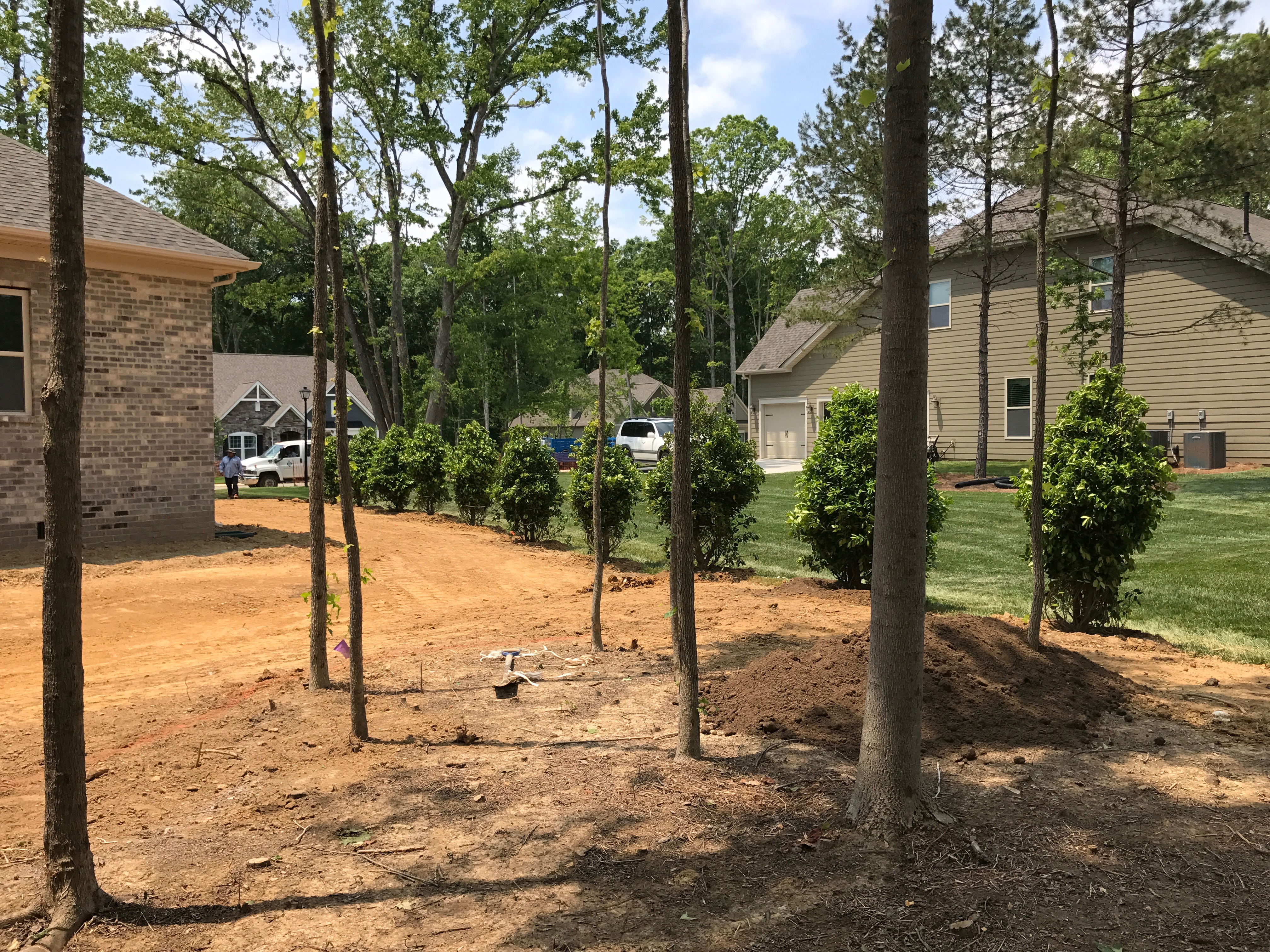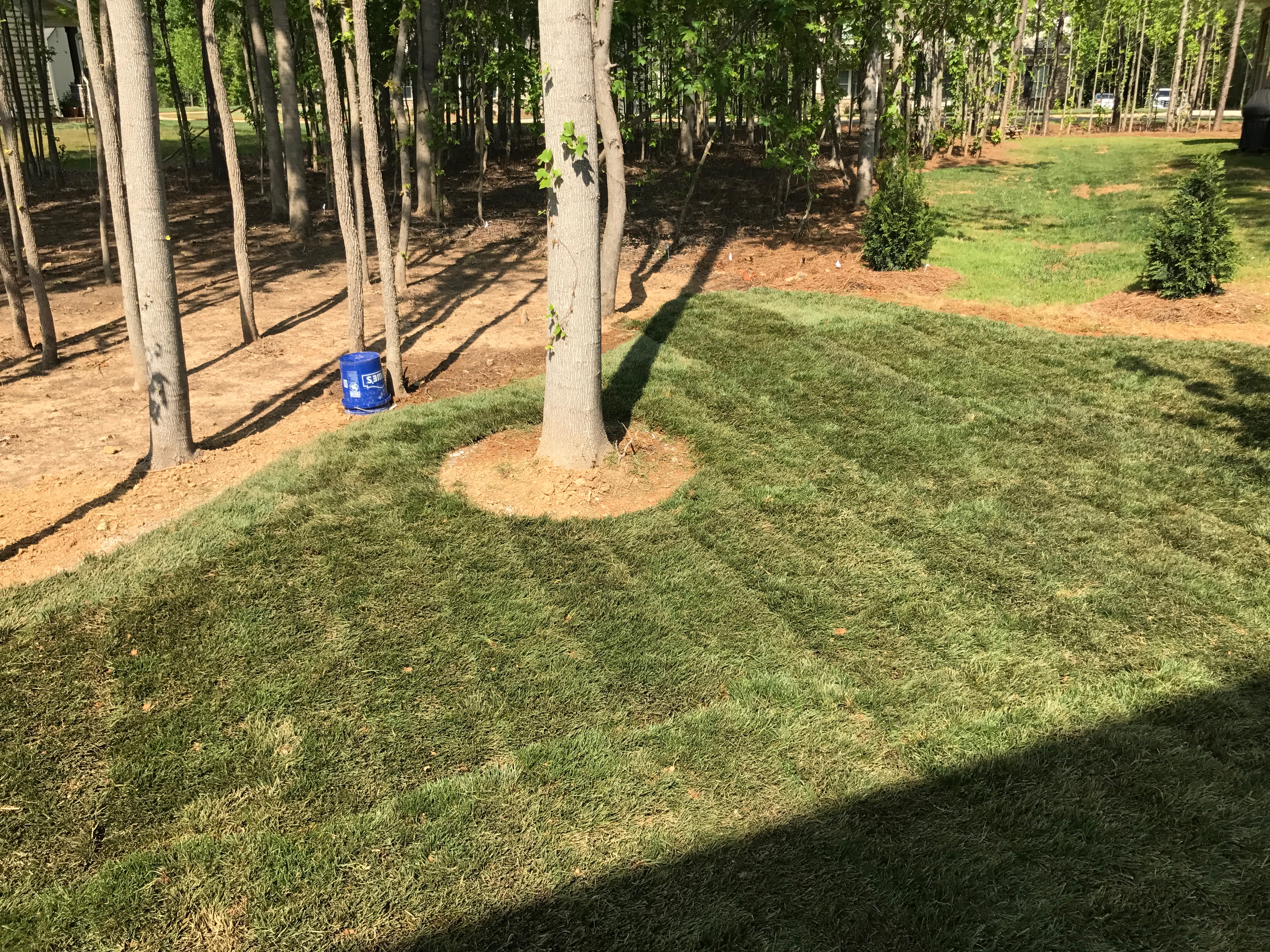 Master Bathroom
The master bathroom was one of the areas we least liked about this house. It was very dated in comparison to the rest of the houses design. So much, that the bathroom looked as if it was part of an entirely different house!
Prior to submitting an offer, Justin and I met with a handful of contractors to get a general idea of what it would cost to renovate that space. Finding a good and dependable general contractor is half the battle, and I shared tips on how to approach that process in a detailed post linked, here.
We had a relatively clear idea of what we wanted to achieve (materials, etc.). We loved the overall layout and saw no reason to make any major structural changes. We had an additional waterline installed for a second shower head, reworked plumbing for the new tub and did a bit of additional electrical work, all of which our contractor was capable of doing himself. To save money, Justin and I took on the taste of deconstructing that space ourselves. It took two full days to strip it down to the studs, backer board and drywall. I can't express how much I loved the construction part of this project! I thoroughly enjoyed learning various tricks of the trade: mapping marble, cutting tile, mixing grout, plumbing faucets and all the many (small) details that are necessary to consider when redesigning a space. I never realized how much I loved hands-on, labor intensive projects until we purchased this house and began renovations. My husband LOVES to tell everyone how "good" I am at manual labor, and jokingly volunteers my time on the weekends when chatting with our neighbors. ?
Additionally, we are very excited to share that we have been working closely with BRIZO, a luxury faucet manufacturer, who is the exclusive provider of fixtures throughout our home! BRIZO has been an absolute pleasure to work with and their craftsmanship is unmatched. We are itching to share which collections and finishes we are incorporating throughout our home.
I'll be sharing more details in a separate post for any of you who are currently renovating a space in your home or are in search of answers to questions similar to those we had throughout this process. We will also be sharing a full reveal of our new master bathroom within the coming month, including a before and after comparison.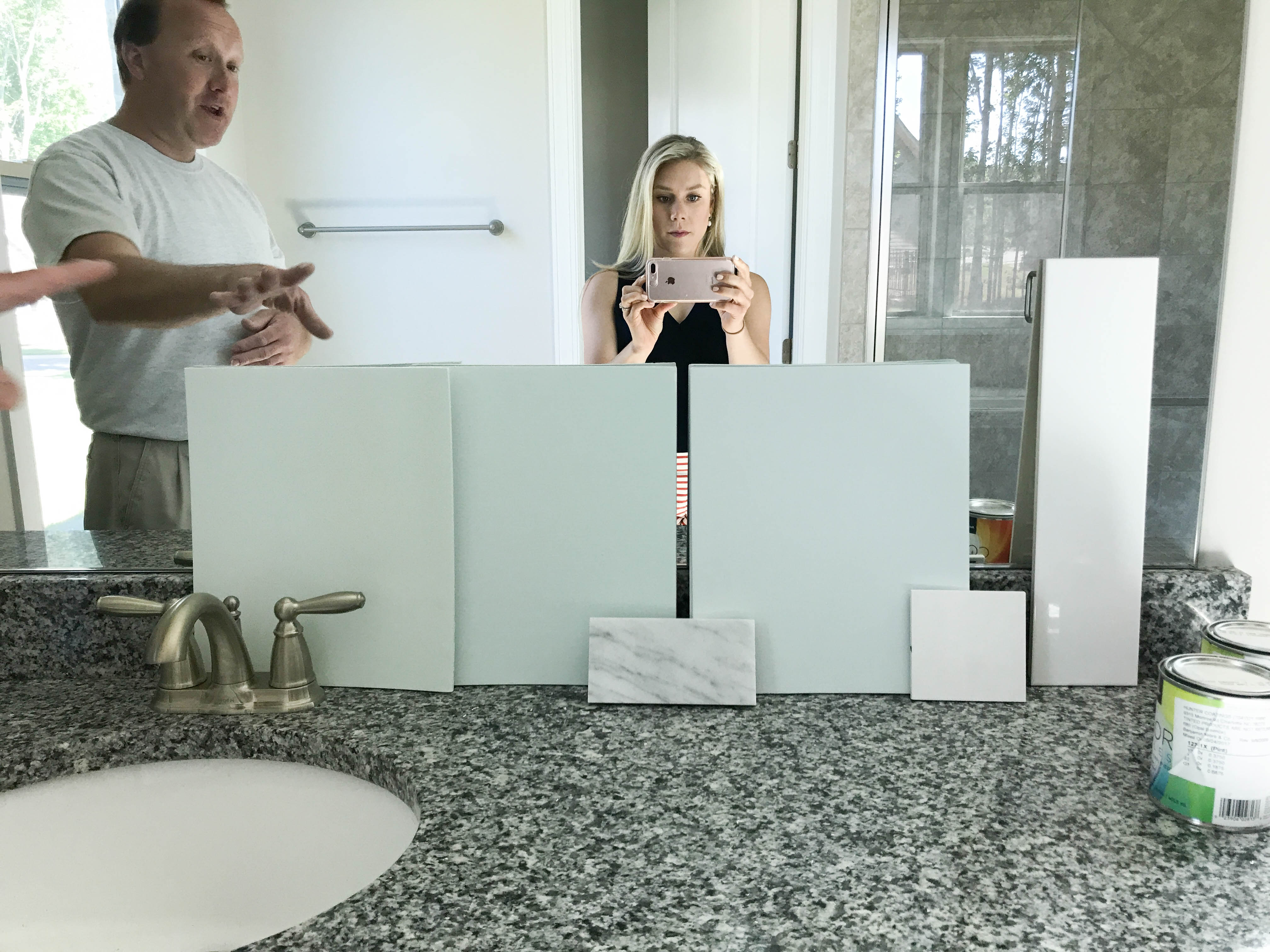 Above: The day we filmed the introductory segment for the Master Bathroom Renovation.
Above: The day we began deconstructing that space. Removal of the tub and floor tile.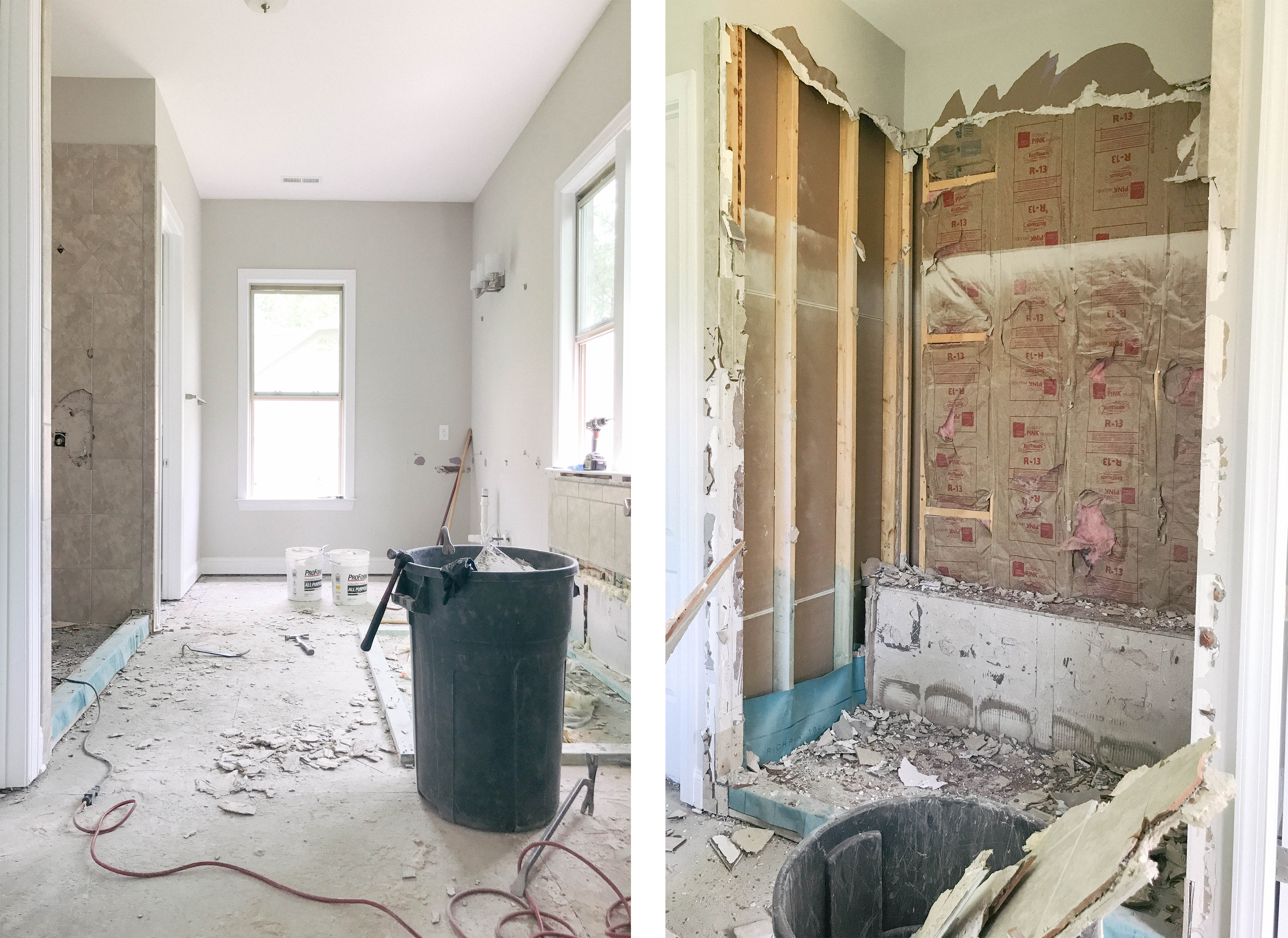 Above: View from our Master Bedroom; the shower tile and floorpan had been removed in the photo on the right.
Powder Room
This is an area of our home where we wanted to have a little fun and flex our creative muscles. Powder rooms are excellent for this, right?! My taste, for the most part, is very polished and traditional with a heavy focus on natural hues, so to break things up I knew I wanted to go with either a beautiful patterned or textured wall covering, or perhaps a fun sink.
This is still a work in progress, but I will be sharing more in the coming month – what we considered and why we made the decisions/ selections that we did for that space.
Home Audio
I feel a bit silly including this, but also wanted to mention how much we love having our home audio system in case any of you are the fence about having one installed. It required cutting holes in our ceilings and walls, which sent my OCD heart in a frenzy, but once patched you'd never know they were made. Hire a skilled painter to make things as good as new! 🙂
We had the system installed throughout the first story and back exterior of our home shortly after moving in. This has been so nice to have when working around the yard and enjoying dinner on our patio. I'm most excited to blast Christmas jams in a few months (more like the day after Halloween, hahaha).
Overall, Justin and I love our new home. It was the right decision for where we are in our lives and also gave us the opportunity to carry out home projects, something we love doing together. We do miss living so close to the city and every now and then will drive past our old townhouse when visiting that side of town. We're much closer to our loved ones now and J's commute to work is nearly a quarter of what it used to be. If I had to pick one thing that I love most about our new home, it would be having a yard to play in and plant flowers. Some of you may have noticed I'm rather quit on social media when the weekends roll around and I'd say our yard's to blame. There is something so soothing about spending time outdoors and I look forward to days when the weather is nice enough to work out back on the patio (the wooded areas around our house keep it cool and shaded in the afternoon too). Thank you for sticking around and making it this far in the post. It was a long one, I know (my apologies for the poor photo quality too; they're the only ones I could get my hands on at this time)!
I'm so proud of our home and the life that Justin and I have built, and enjoy being able to share this journey with you. Love you all and please let me know if you have any questions about landscaping, ha!
-TR