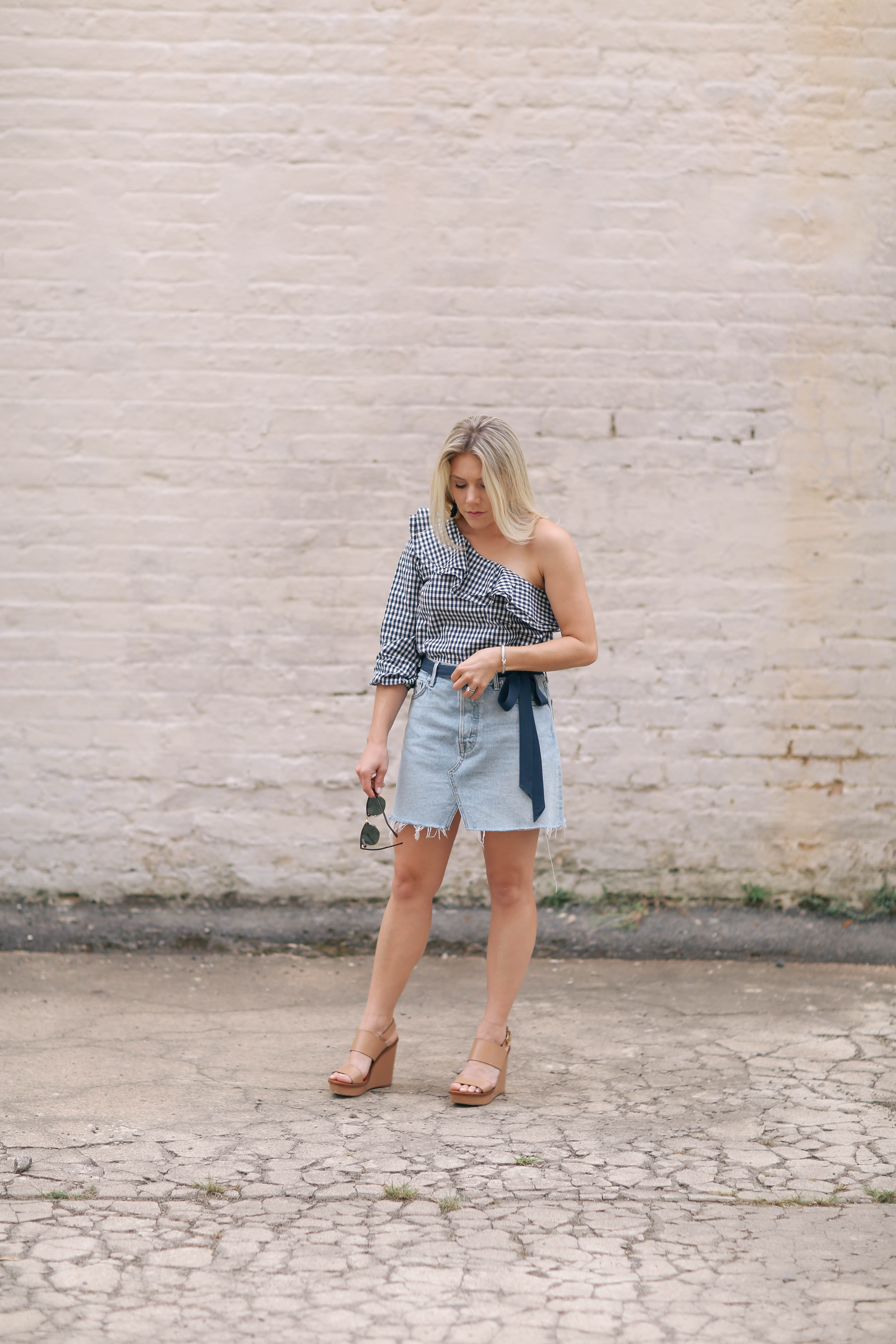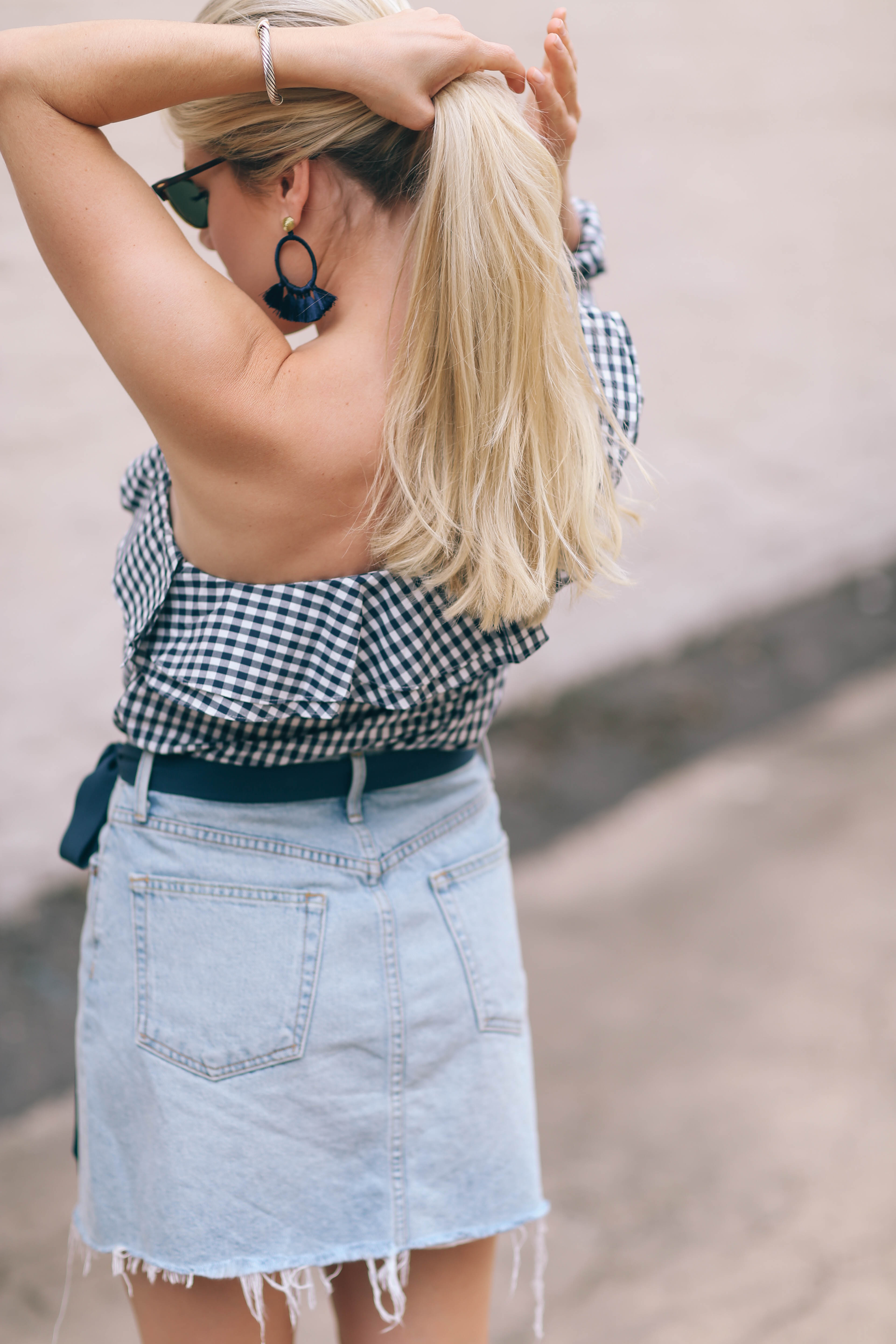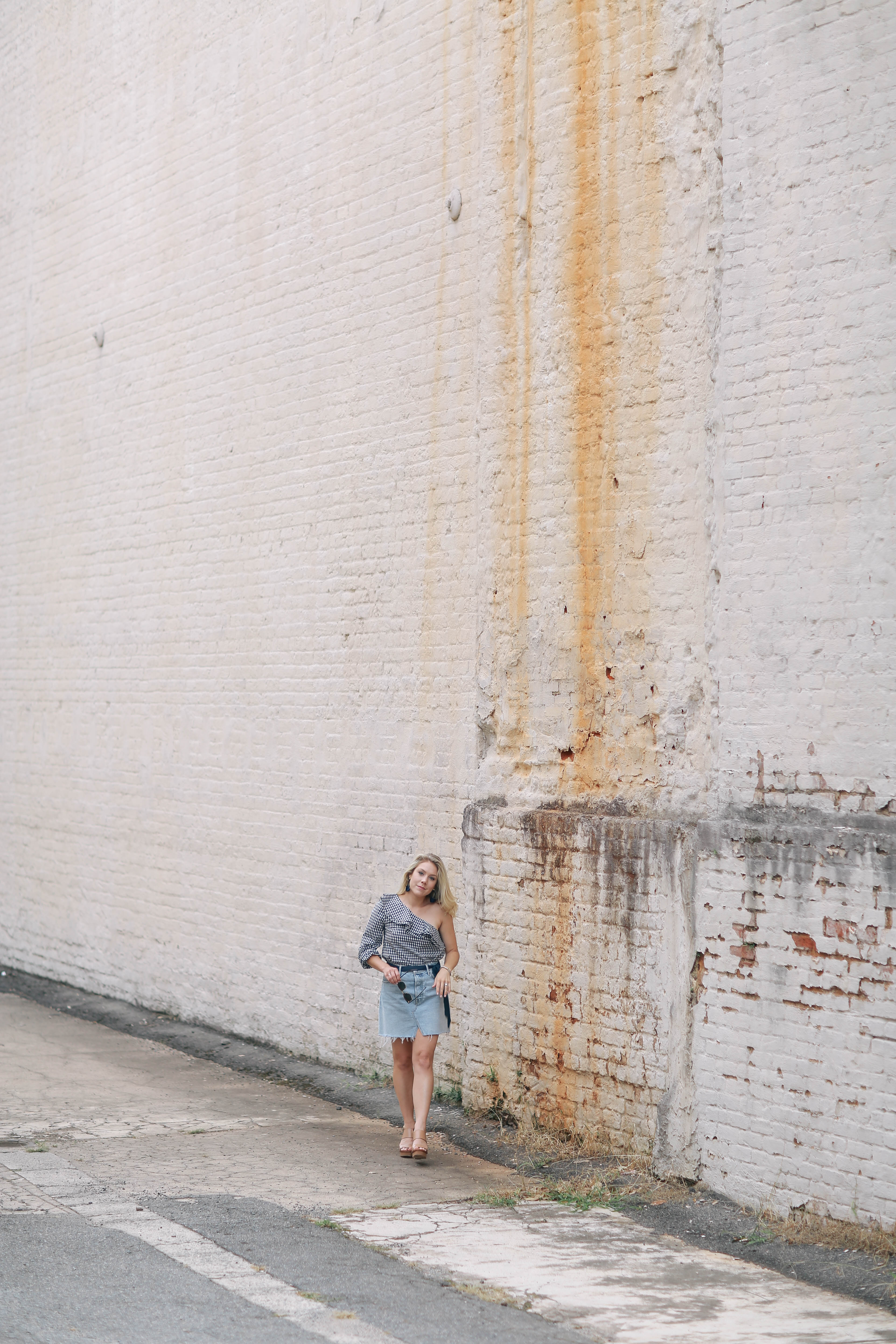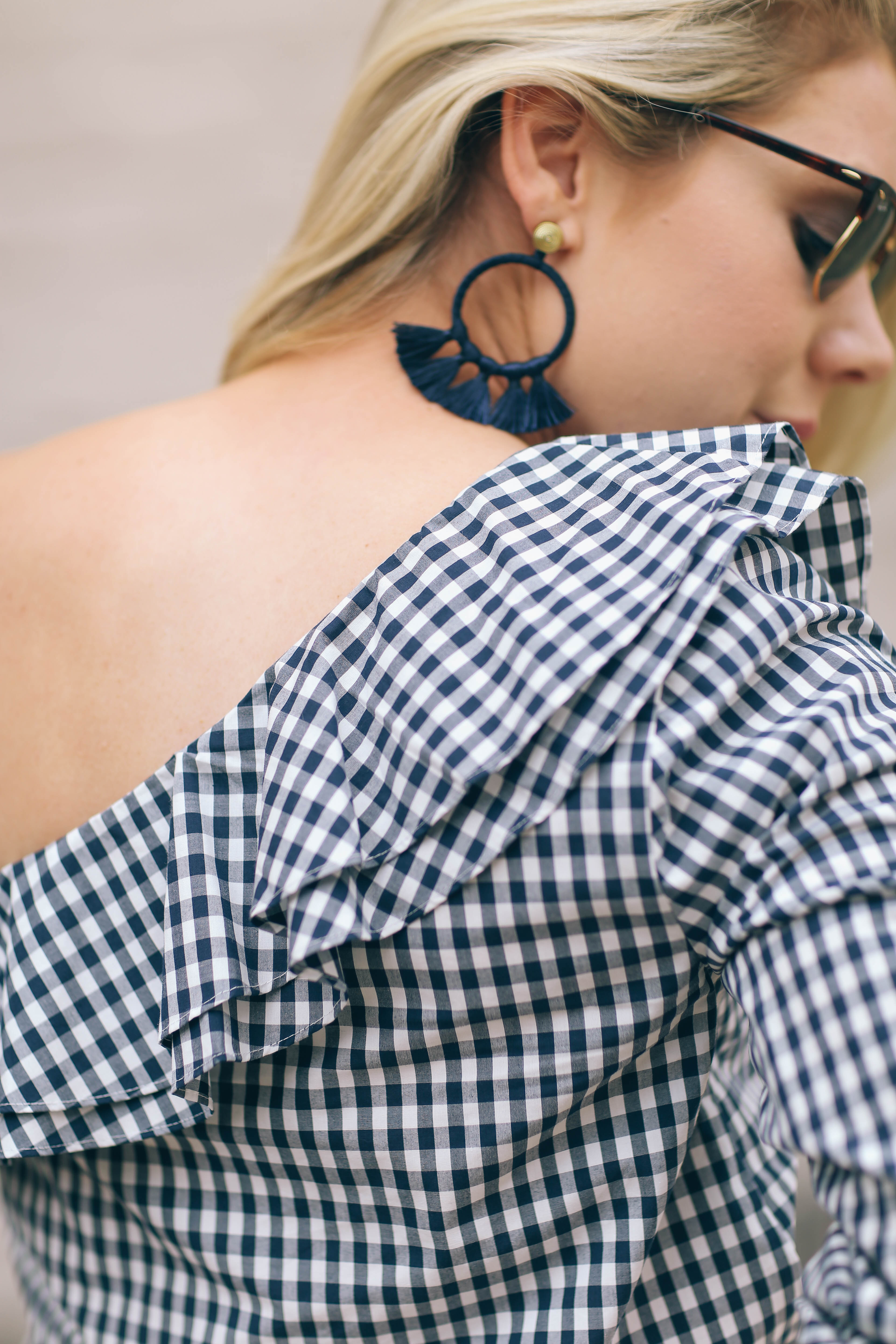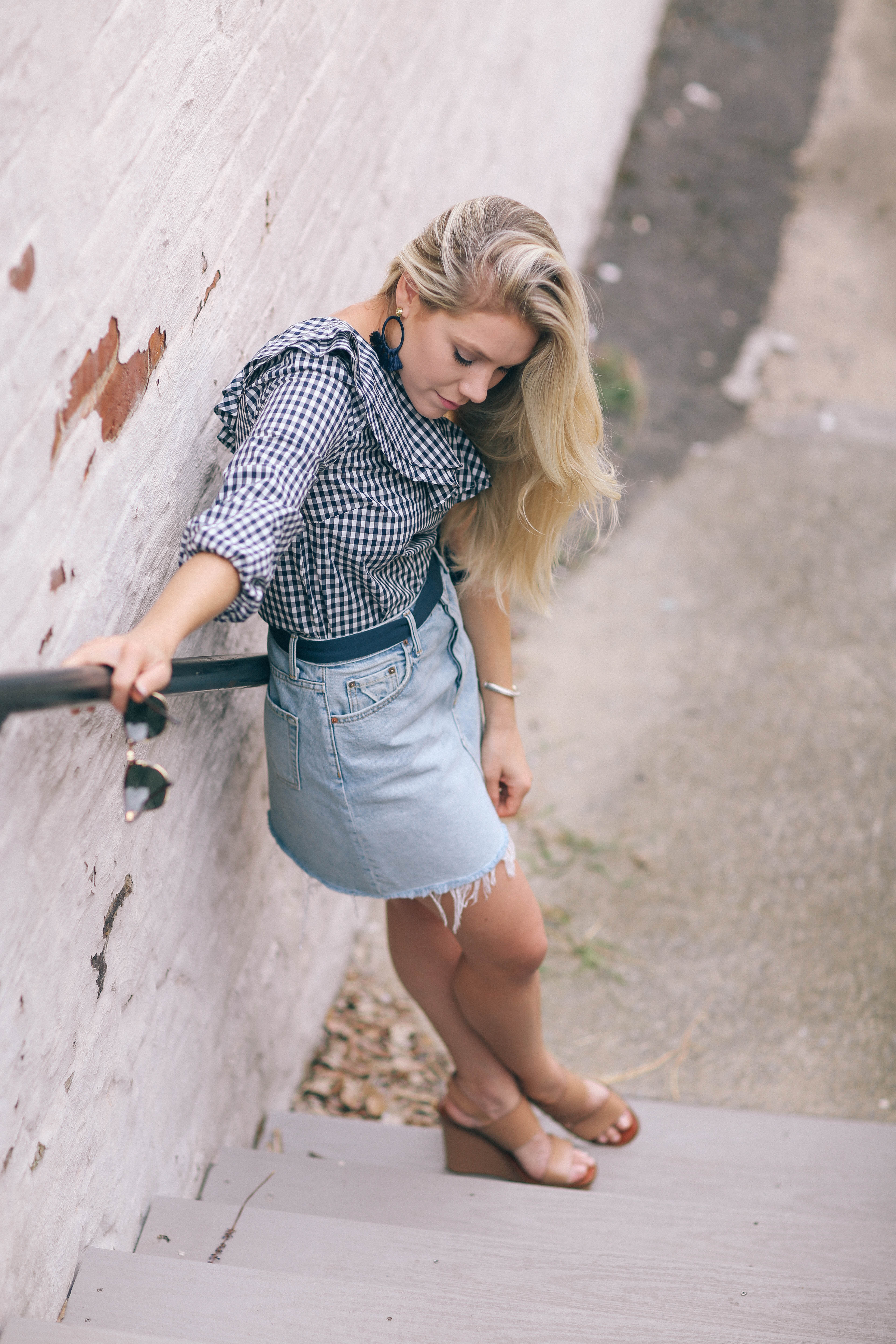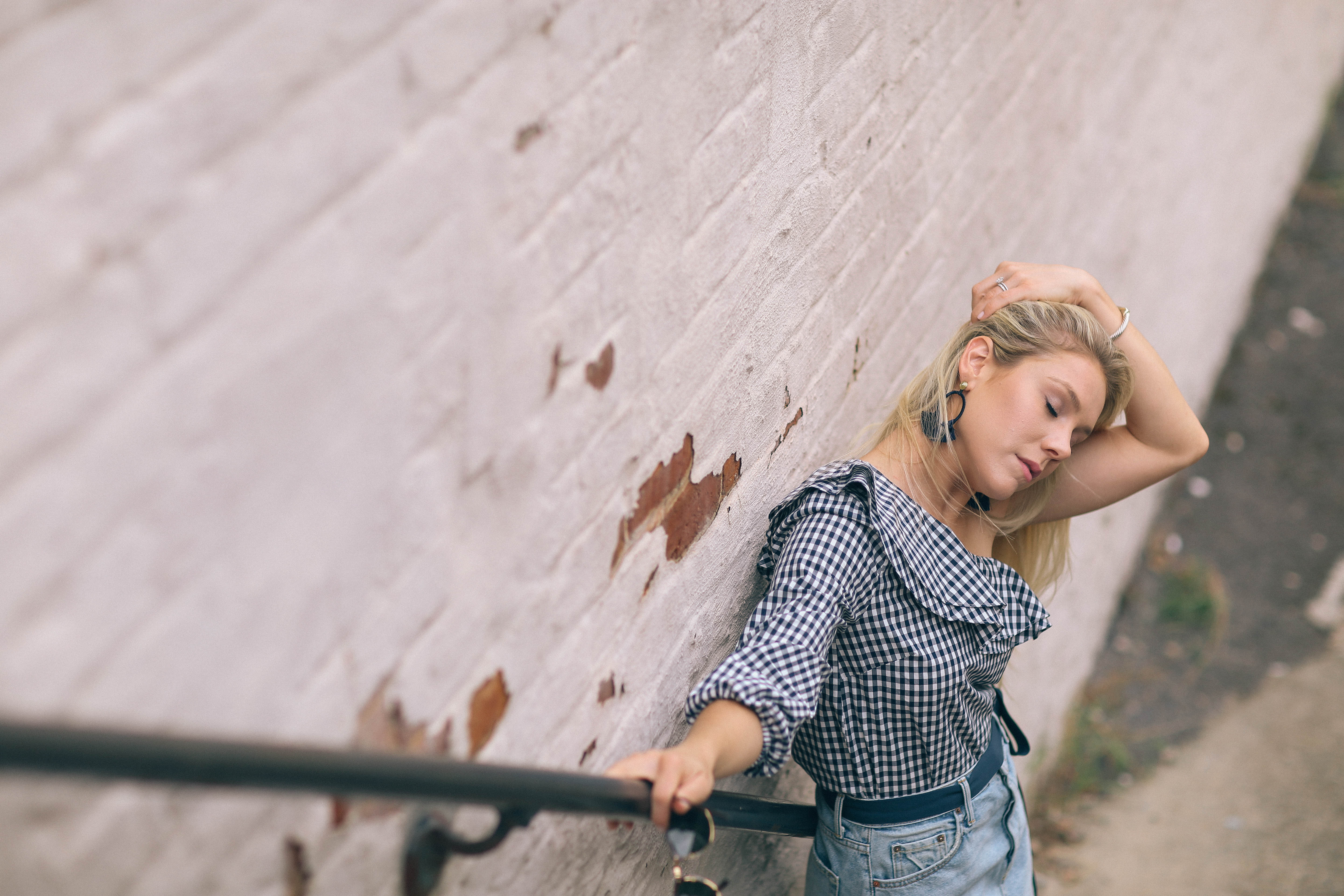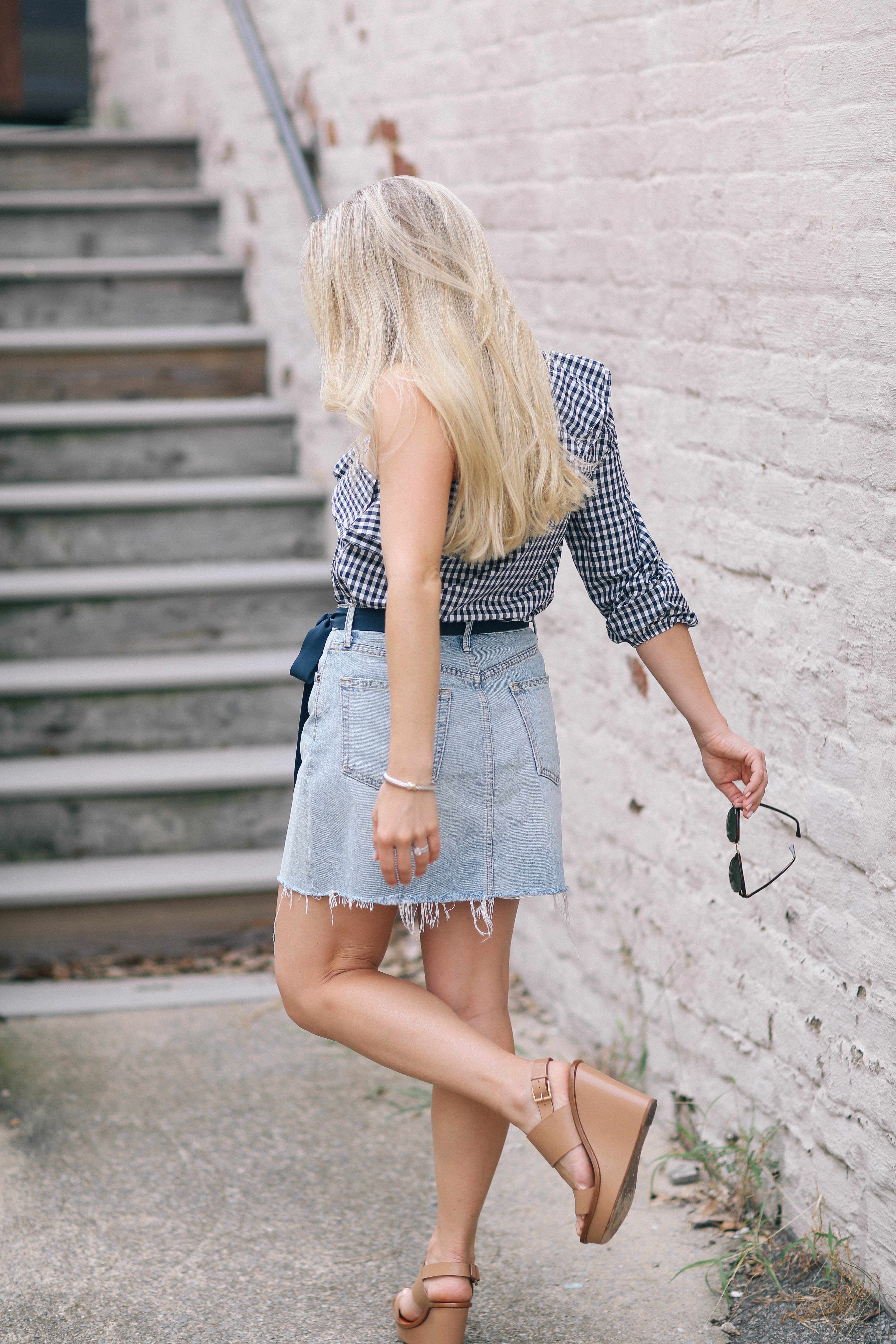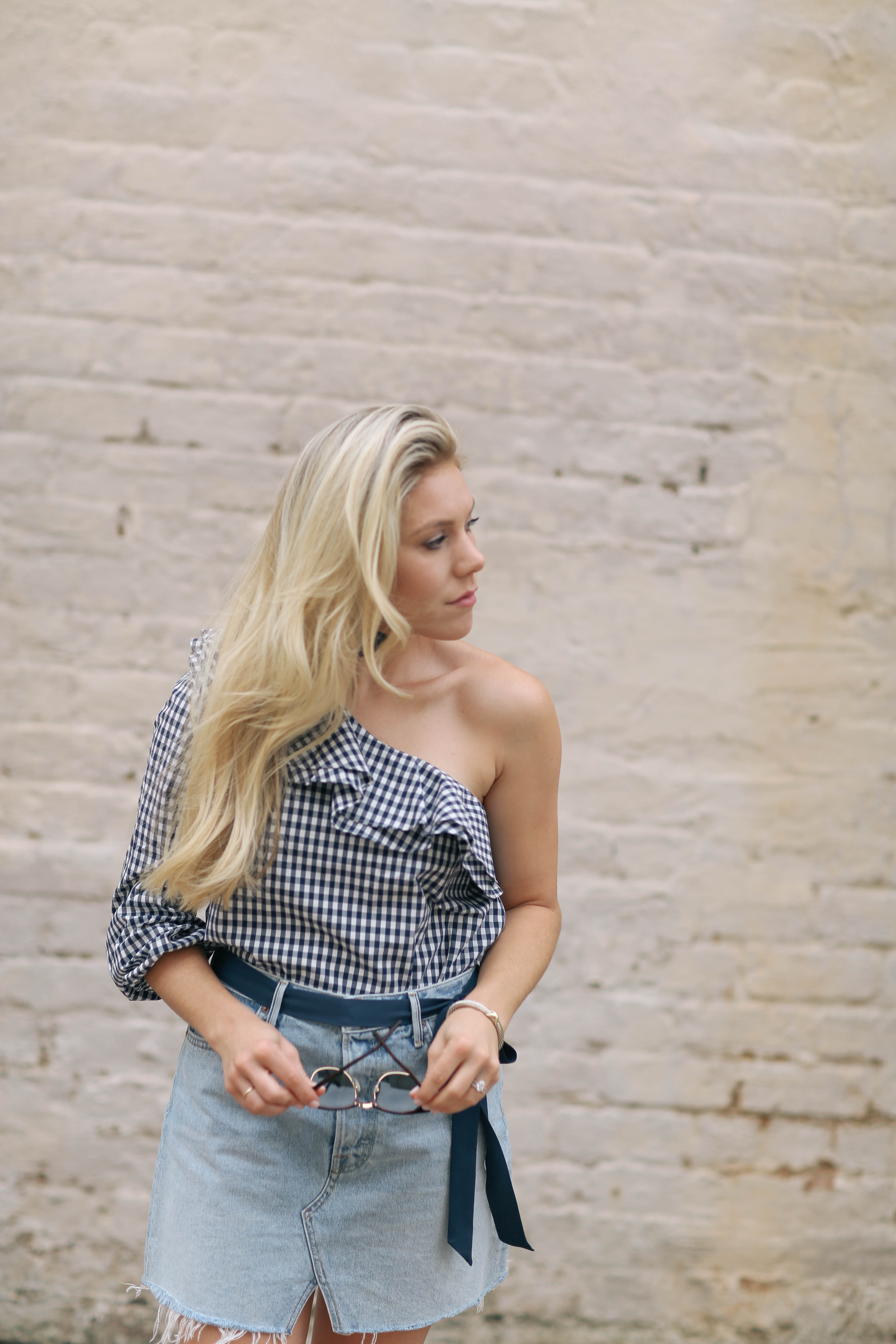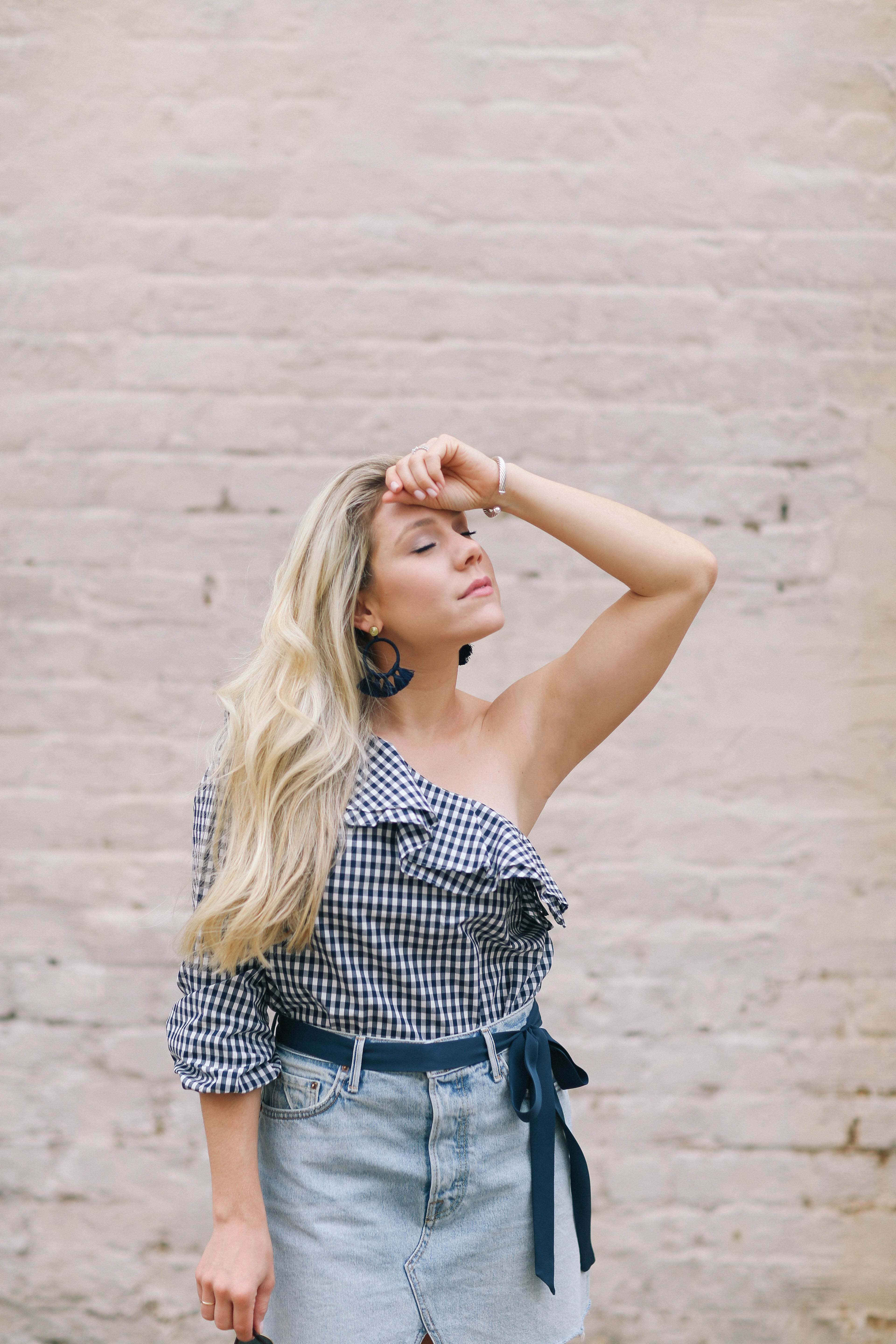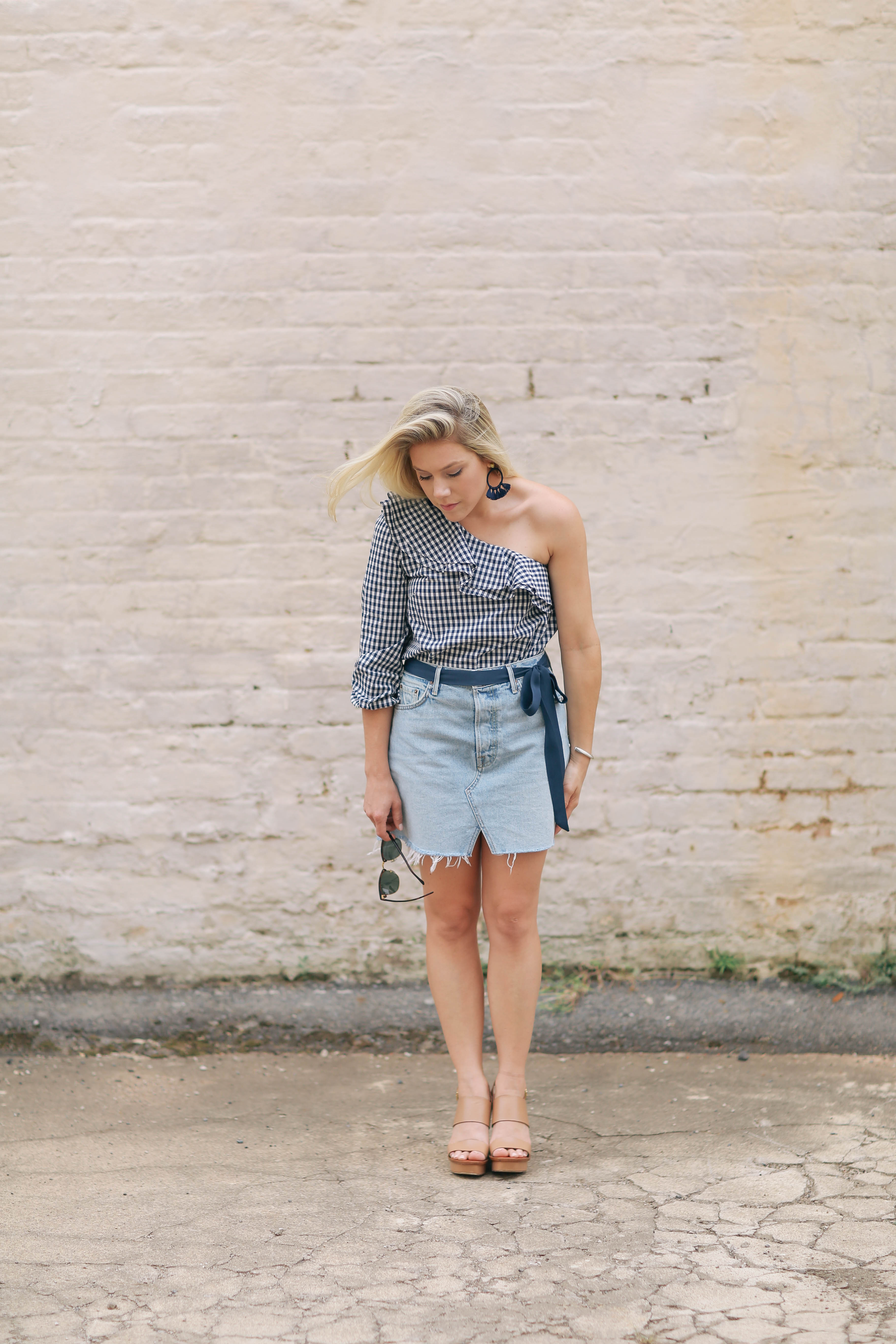 Top | Skirt (similar: here, here) | Sunglasses | Shoes | Bracelet
Photography: Garrett Price
Last week I shared a peek of this outfit on Instagram featuring this one-shoulder gingham blouse. It's one of the many pieces I purchased during a J.Crew haul several weeks ago. They have the most beautiful new arrivals, and though it may sound silly I found it difficult to stay focused and narrow down my favorites. Something about J.Crew really brings out my most ADD self, haha. Last week I shared this look featuring their beautiful stripe midi. It would pair beautifully with a cream sweater for Fall.
Also, I want to apologize for my absence on Style Soufflé as of late. We have three major projects – home, travel and beauty – in the pipeline that have left little spare time in my day. And, sadly, preparing daily content for my blog has taken the hit; seems ridiculous right? There is a lot my creative heart wants to achieve and yet little time to do it all. So much goes into planning and executing ideas that they can easily become all-comsuming. Balance is something this one women show is slowly mastering. 🙂
As many of you know, my husband and I purchased a home in March of this year and have spent the past five months renovating various spaces throughout. Wow… it's hard to believe it's been five months! Thankfully, I've been able to be present to oversee the renovations taking place. One of the perks of being your own boss I guess. I'm itching to share all that I have learned about renovations, what to look for when making tile/ material selections and even tips on how to go about selecting art, textiles and furniture – what's worth investing in and which retailers are not all they're hyped to be. Tomorrow I am sharing a quick run-down of everything we've done throughout the house thus far, so be sure and check back. Thank you, friends, for your continued support! I truly appreciate you all more than you know.
xx, TR

Now…it's time for a fabulous giveaway!
I've teamed up with an amazing group of bloggers
to give YOU a chance to win:
a $600 Nordstrom Gift Card, just in time for some fall shopping!
Simply enter below by completing the rafflecopter.
You'll receive one entry per completion.
This giveaway is open internationally and runs until 9/20.
Winner will be announced here. Good Luck!