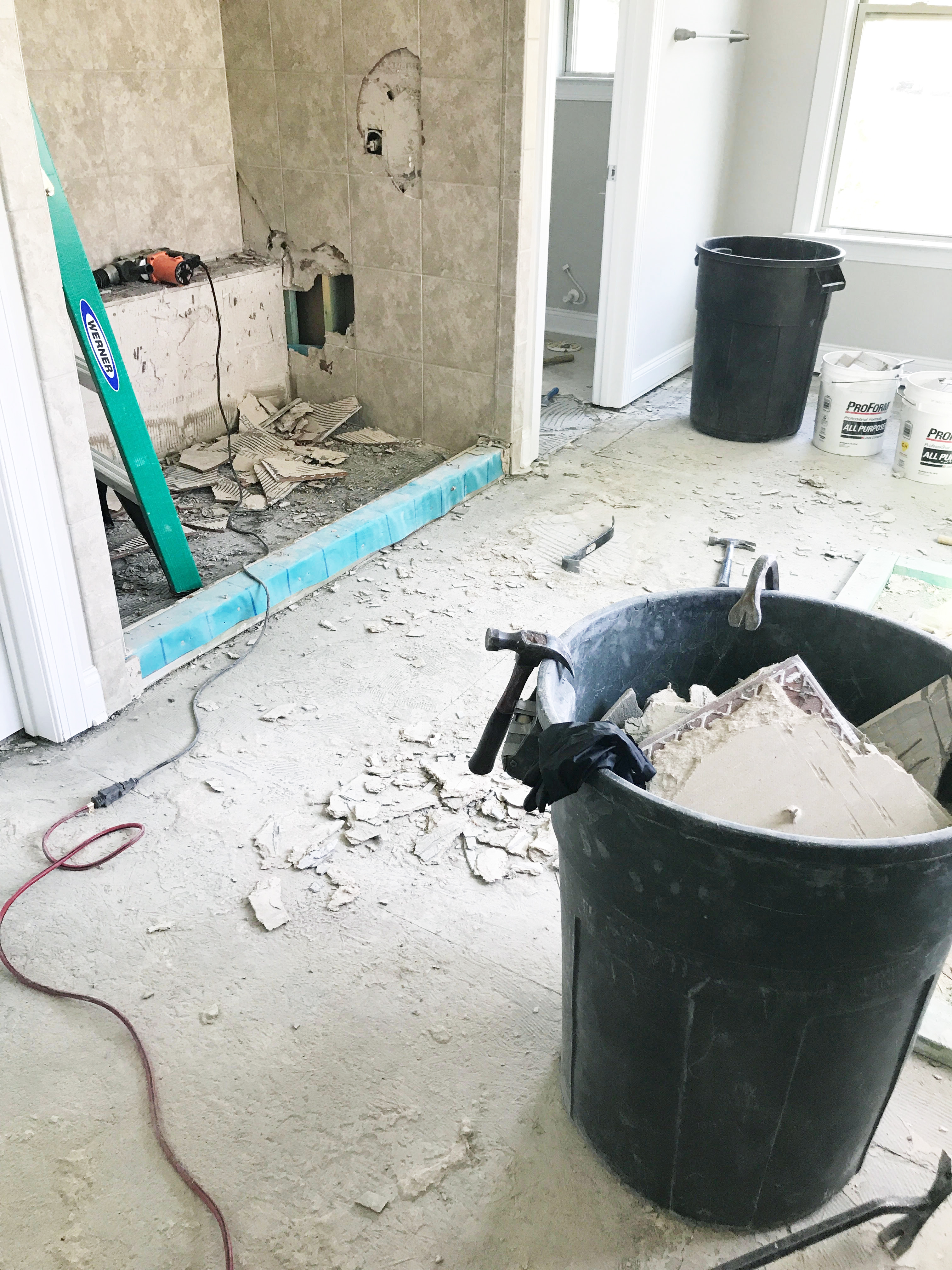 Disclaimer: For those of you that are regular readers of Style Soufflé, I realize that this post is out of the ordinary. But, as I have been adventuring through this home renovation I have found tips and tricks I believe are truly helpful to someone going through the same process. I only hope with this post, that it will enlighten not only my loyal readers, but also new readers that the renovation process can go smoothly with the right people in place. Thank you so much. XOXO, TR


If you're getting ready to start a home project or remodel – large or small – choosing the right contractor is a big decision that can make the difference between a successful home renovation and a disaster.
Prior to purchasing our home (read more 
here
&
here
), I just assumed (decent) general contractors were a dime a dozen. I was wrong! For us, the hardest part of our renovation project wasn't the work itself, it was finding a competent and reliable contractor to do the job. Installing cabinets, knocking out walls and retiling the bathroom is simple compared to the struggle of finding and hiring a quality contractor capable of performing at a high-level from start to finish.
Luckily, we found a wonderful contractor who's become a great friend. Finding him took time; time that paid off in the long run. So today I am sharing some of the steps that I took to find the perfect contractor for the job and how I avoided what could have been a huge mess in hopes to help you!
Know what you want before you get estimates. 
Having a clear idea of what you want to accomplish and the materials you would like to use to get the job done will guarantee a more accurate estimate.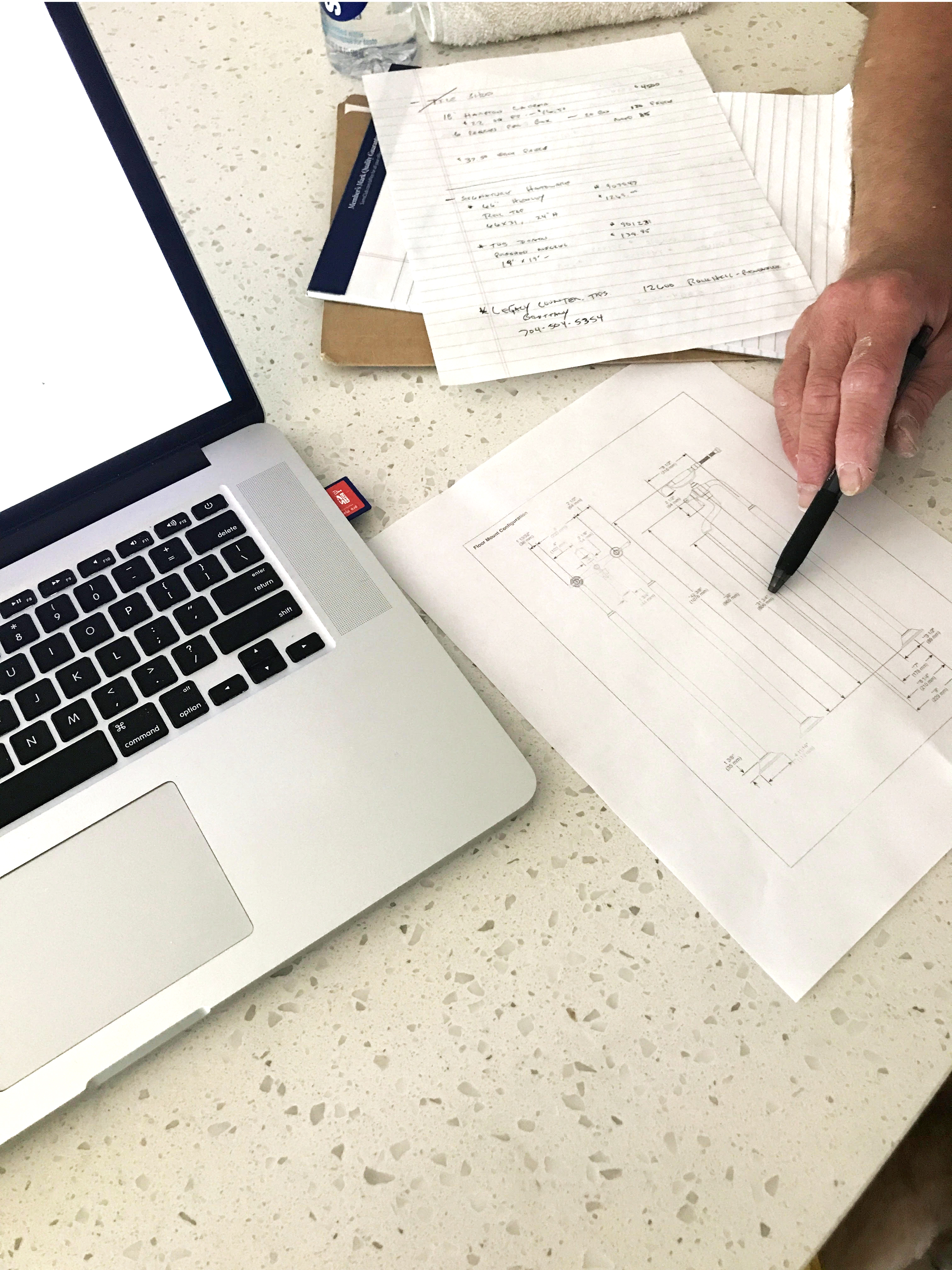 Ask friends, relatives and co-workers for references.
Once we had a clear idea of the changes we wanted to make within our home, I contacted a friend and realtor in our area who's partner has a lot of experience in renovating/ flipping homes. She recommended the contractor who we are working with now. At the same time, I also put out a general message on Facebook and received over ten referrals. People in your neighborhood who have done similar projects are also a great source. If you know people in the building trades, ask them, too.
Narrow down three contractors. 
When I compiled my list of referrals I had over 20 contacts. Yet you will probably be surprised to learn that only seven answered or returned my call. Seven! This helped me narrow things down quite a bit. Based on conversations we had, I chose to meet with four of the seven to answer a few questions and provide estimates (at the time, we under contract and had yet to close on our house).
Interview at least three contractors.
We met with and received bids from four contractors. Two we didn't care for the moment we met them, but were willing to consider hiring based on their previous history and quality of work.
Ask a lot of questions and call up former clients to learn more about how their projects went! Below are some of the questions I asked, and recommend you do as well. Some may sound a bit aggressive, but I assure you they're not!
How many projects would they have going at the same time?
How long have they worked with their subcontractors (if they have them)?
Can they provide a list of previous clients?
Do they have photos of their work similar to what you wish to have done?
At this time (assuming you are meeting in the space being renovated), request a written bid from each. When you compare bids, make sure each one includes similar, if not the same, materials so that you are comparing apples to apples. Get at least three bids even if you favor a contractor over the others, because you'll learn something from each "interview."
Check references.
Again, and not aggressive in the slightest, call up former clients or check if their businesses are listed on any public rating site (Angie's List or Better Business Bureau 'BBB') to get a general sense of how they run their business. Below are a few questions to ask yourself or references when doing your research: 
Is the job site neat and safe?
Are workers courteous and careful with the homeowner's property?
Are they punctual? Diligent?
Expect a contractor to be too busy to start right away.
For us, this was one of the most frustrating things that we encountered in our search to find a contractor. The economy and housing market are on a rise, thus general contractors (the good ones) are in high demand. You will most likely hear, "The best contractors are the busy ones," and that's partly true however, we opted for someone who made an effort to prioritize our project. This brings me to my next point, choose a contractor who is as passionate and invested  in the job as you are. Finding someone who is simply there to collect a paycheck will likely result in something that you least desire.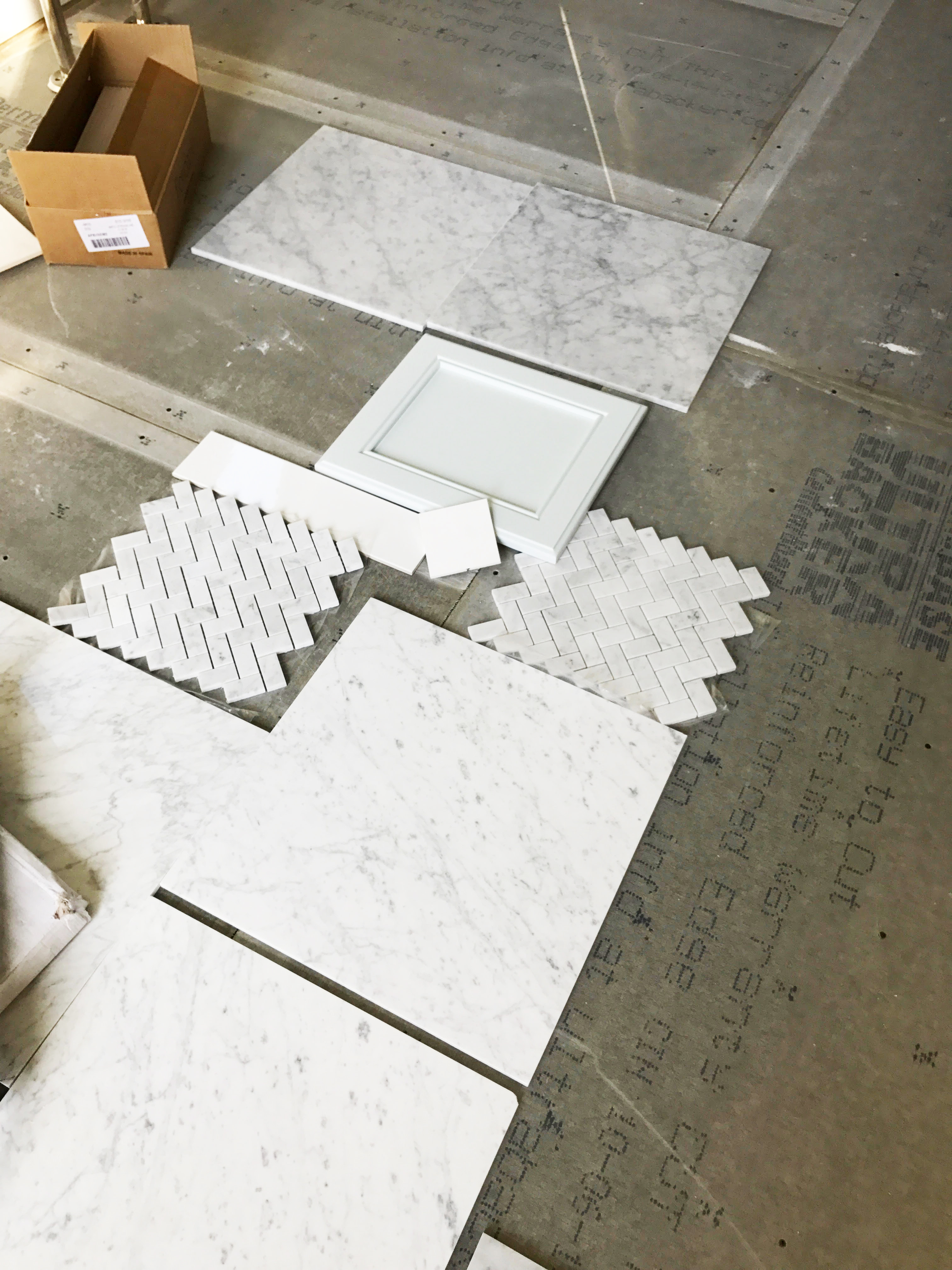 Choose the right contractor for the right project. 
One of the things I needed in a contractor was someone who would be willing to work with me in documenting each step of this renovation in consideration of my career. Of course this was a huge pressure, and I didn't realize it at the time, but it was important for our contractor to be someone with an immense amount of patience. Not only did I receive that, but the best part of working together is that Steve and I have such compatible personalities.  I know he will treat my house as if it were his own (I can be very detail oriented, both a blessing and a curse). Therefore my advice would be to find someone you get along with well. I have been very hands on in this project and our contractor has been very accommodating with his time and our budget.
Negotiate ground rules. 
Once you have narrowed things down and found the contractor best fit for your project, now is the right time to talk budget. Be very firm in what you have allocated for labor and materials (I would recommend leaving a little wiggle room, because though you try to avoid it you will go over budget). Get them to set a timeline of when they will be working and how much time they will be spending on your project. It would be best to sit down and talk schedule just to make sure they will be at your house a certain amount of times each week. This is important especially if they are taking on numerous projects at once.
Sign a detailed contract. 
If your project involves plumbing, electrical and major structural changes – a complete renovation, or if your contractor oversees a large crew of subcontractors, I would recommend putting a written contract in place. This will safeguard your investment and provide you a peace of mind that everything will run smoothly. Given the scale of our project we didn't feel a written contract was necessary.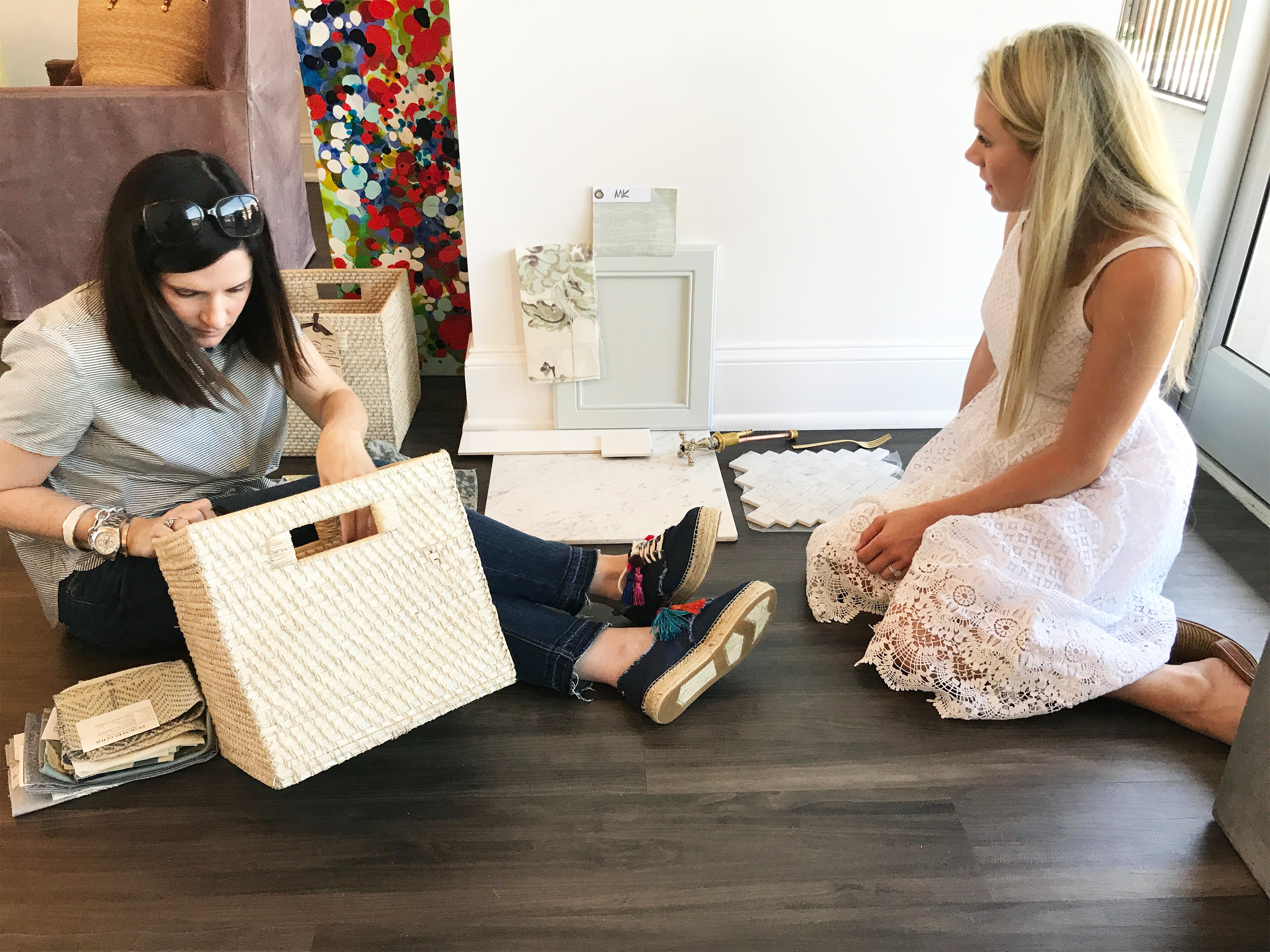 Don't make the final payment until the job is 100% complete. 
I've heard that contractors are notorious for finishing most of the job and then moving on before they get the final details. Don't make the final payment until you are completely satisfied with the work and have all the lien releases and receipts. At this stage in the game, we've been reimbursing our contractor for supplies and materials through the course of the project, as well as paid half of the labor costs up front. I would only recommend this if you feel confident the job will be completed to your satisfaction.
Although this post is a bit out of the ordinary for the loyal readers of Style Soufflé, it's something that I felt passionate to share and hope you found it helpful. This is the first of many 'Home' related post's on the horizon for Style Soufflé, and I look forward to sharing more on our renovations and interior spaces with you all soon!
xx – TR
Also, thank you all so much for the positive feedback on our
DIY Guide to Building a Garden Trellis
! We were so humbled by all of the sweet comments, reposts and messages, and hope you found it helpful. If you have any questions, or found any parts confusing, please do let me know either in an email at taylorrae@stylesouffle.com or in the comments section of that post. Also, if you're new to Style Souffle (Welcome!) you can read more,
here
.