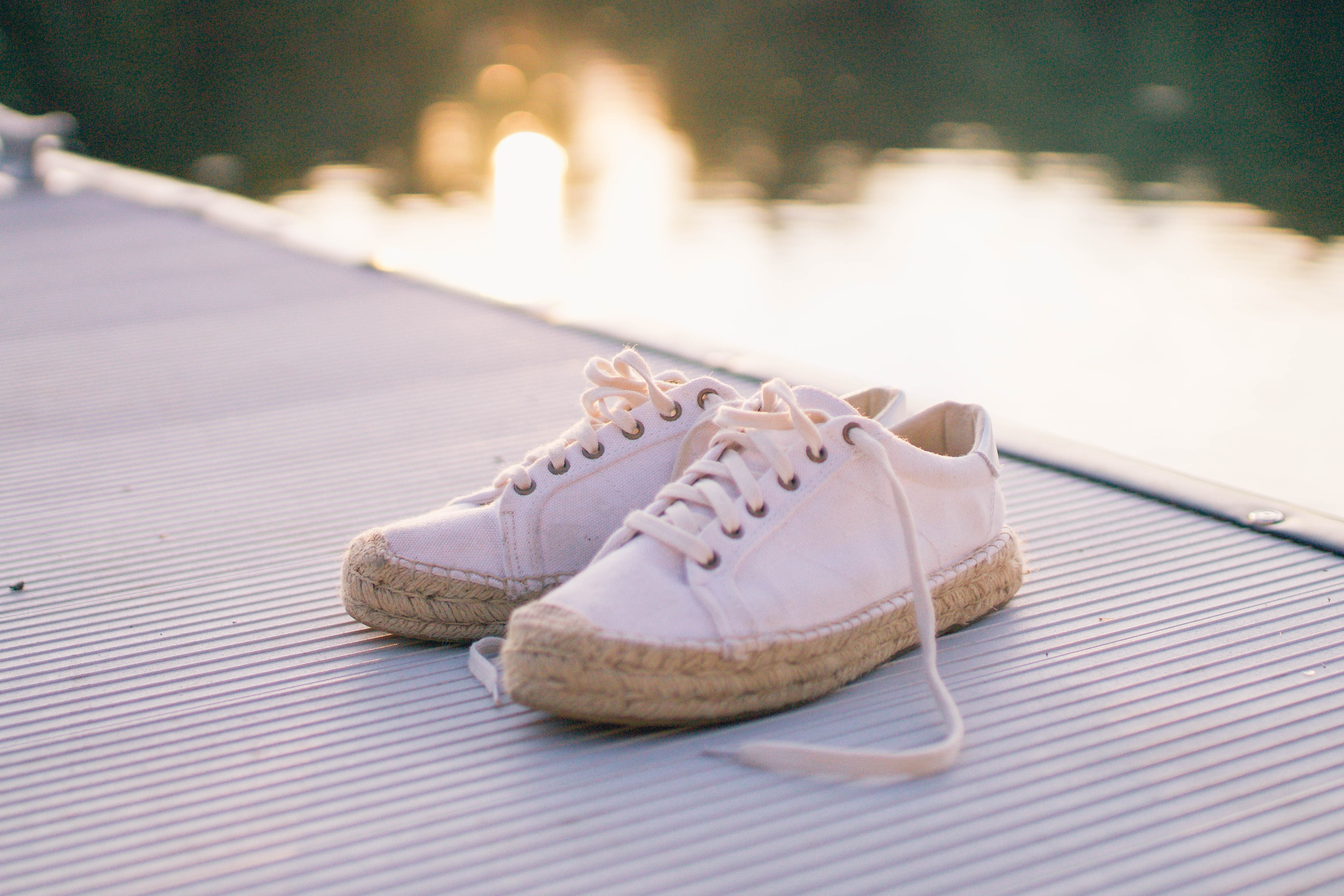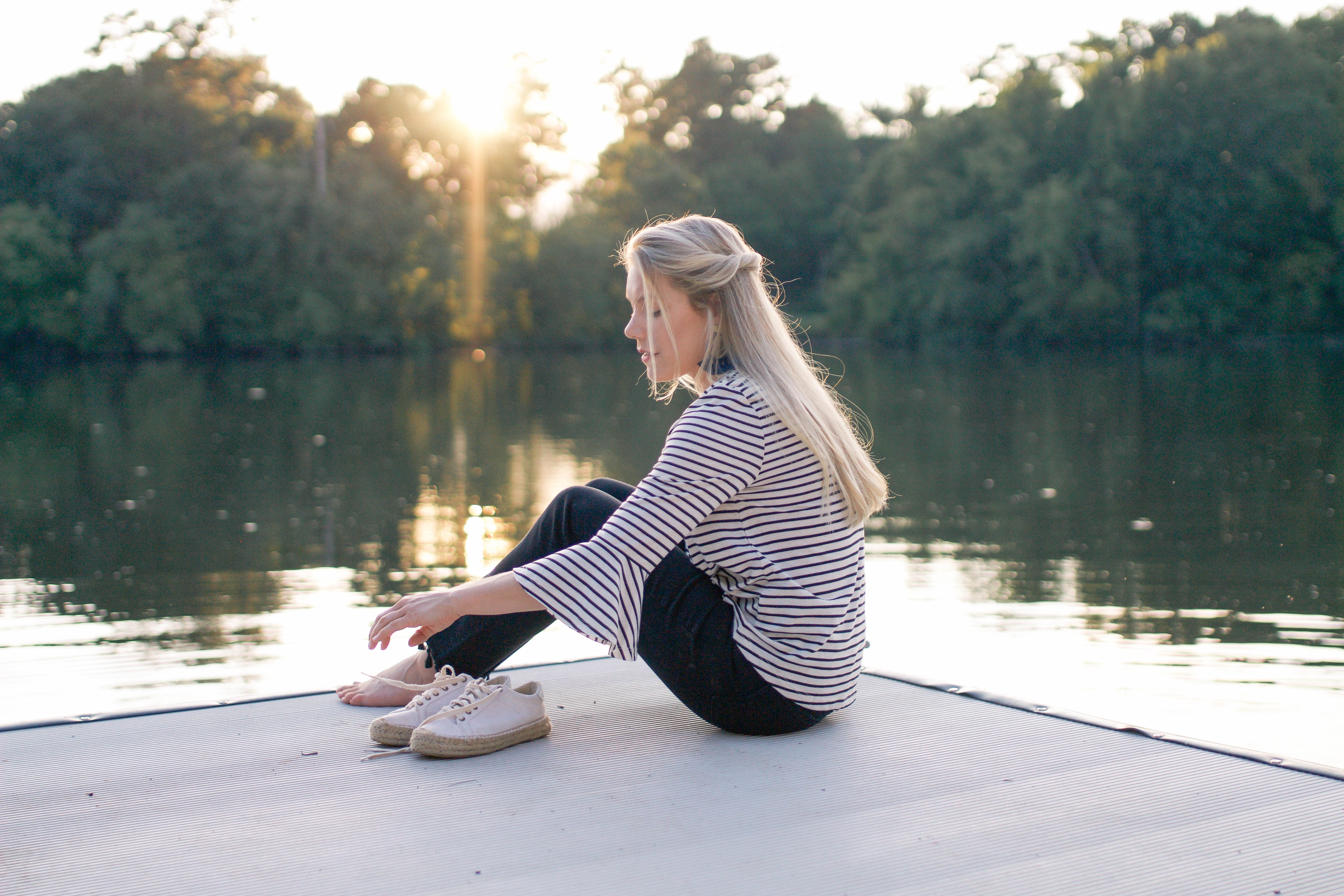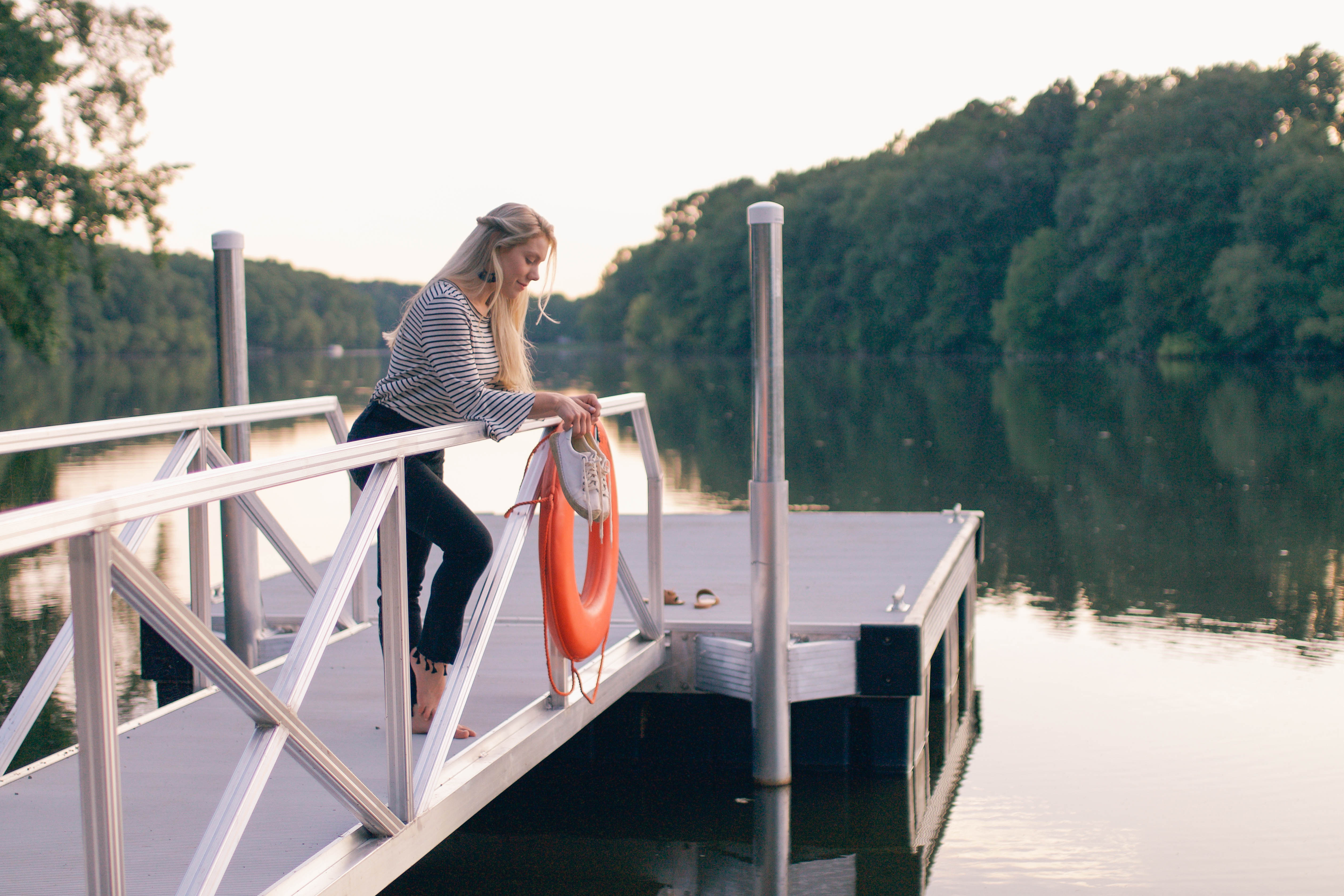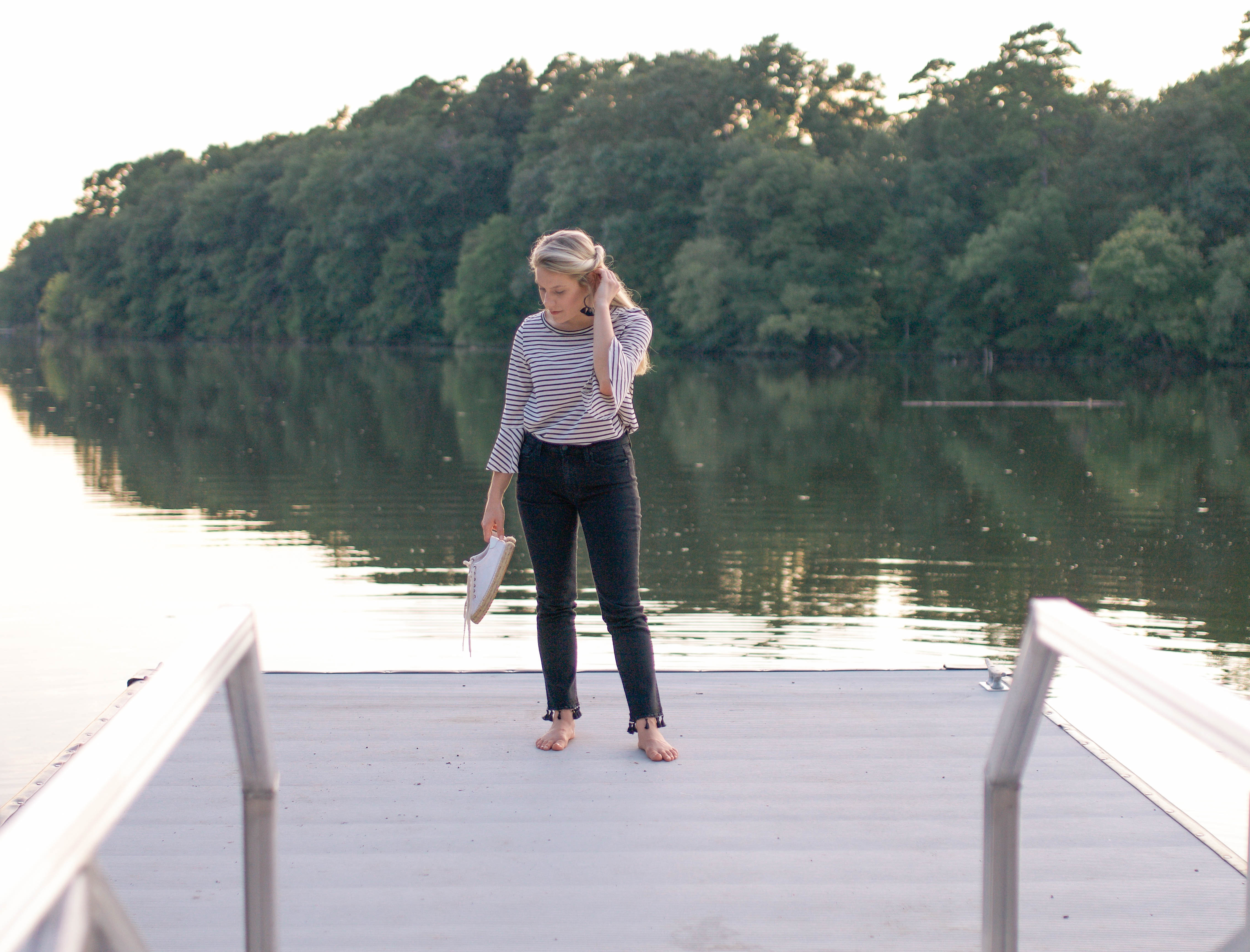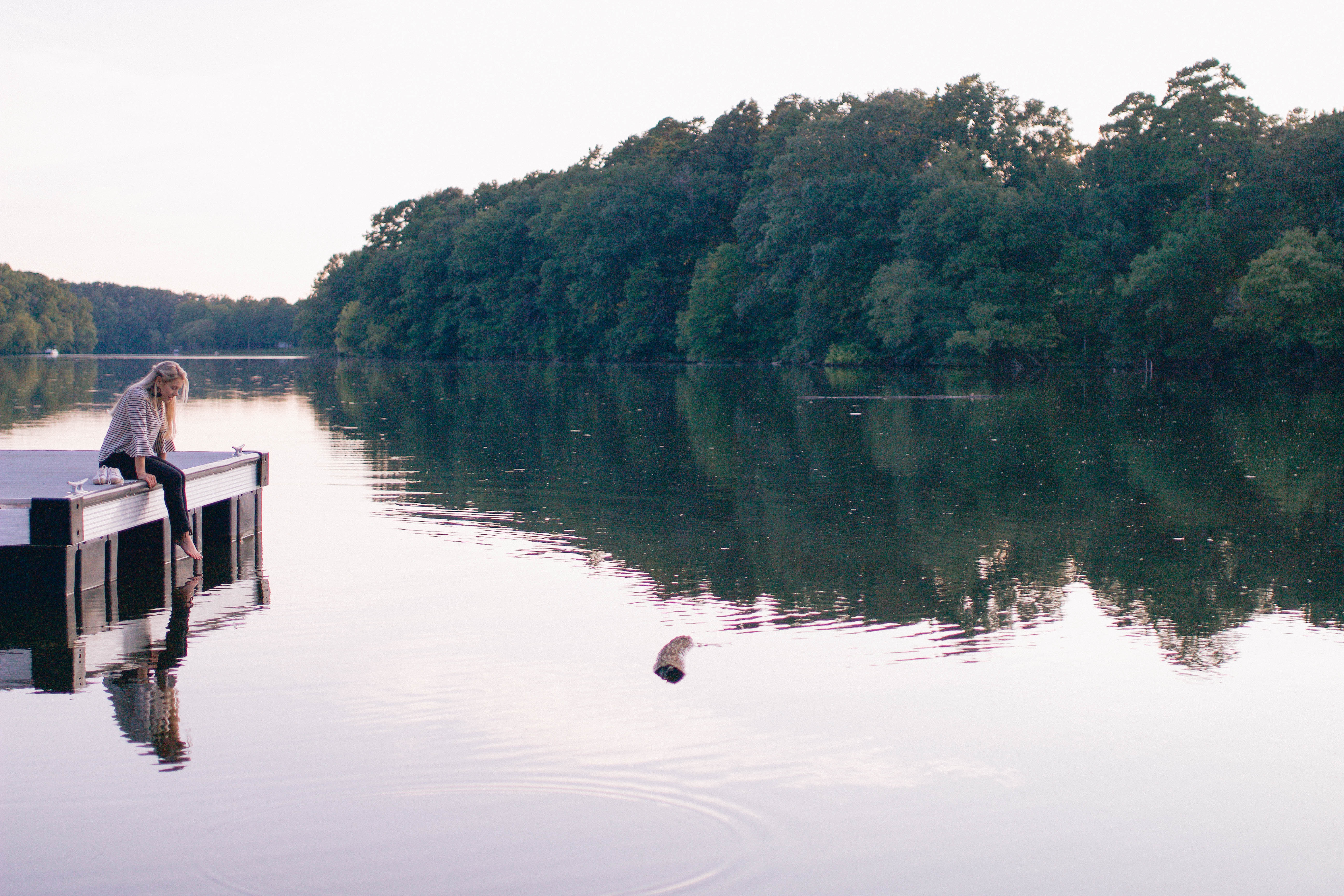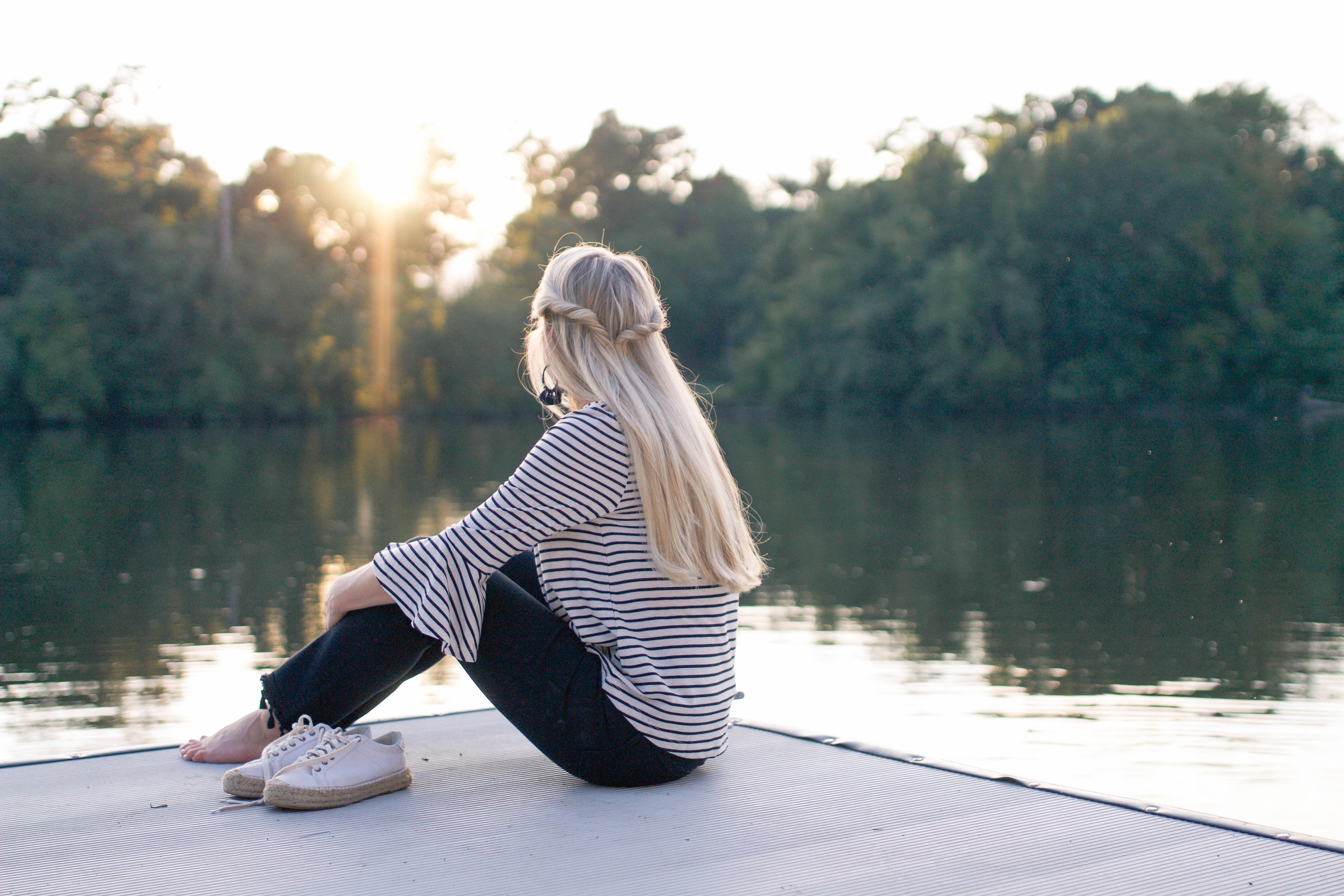 Denim c/o | Top c/o | Earrings c/o | Shoes (similar)

I wish I was one of those people who could slip on any style of jeans and they fit near perfect, as though they were made for me. Unfortunately, and I may not be alone in this, finding a flattering pair of denim is more trial and error, but it does make finding the right pair that much more gratifying. For years, Anthropologie has been my go-to when searching for denim (you may recall a few older posts – here, here and here).  Whether distressed, embroidered, high-waisted, skinny or wide-legged, they always have a variety of quality options that will stand the test of time.
When Anthropologie asked me to represent North Carolina in their 50 States of Denim campaign I didn't have to think twice about my response!  These days social media can be tricky with so much content being sponsored — but since Anthropologie is a brand I truly love and wear, blog aside, it was such an honor to come aboard the campaign. And, what's most exciting is that I have the opportunity to offer y'all $20 off  a pair of full-priced denim. Just use PROMOCODE 'NC20' at checkout.
There are SO many gorgeous new arrivals to choose from. I love the light wash of these distressed beauties (they're on sale for half-off too). Last week I purchased my first pair of embroidered denim from Anthropologie's exclusive collection, Pilco. Speaking of which, some of my favorite pair of jeans are Pilcro; they're simply the best. And how fabulous are these mid-rise ankle jeans?  Below I've linked a handful of favorites including those mentioned above. Click on the images for pricing and details and let me know if you have any questions about sizing.

xx,
Taylor-Rae
Thank you Anthropologie for sponsoring this post.