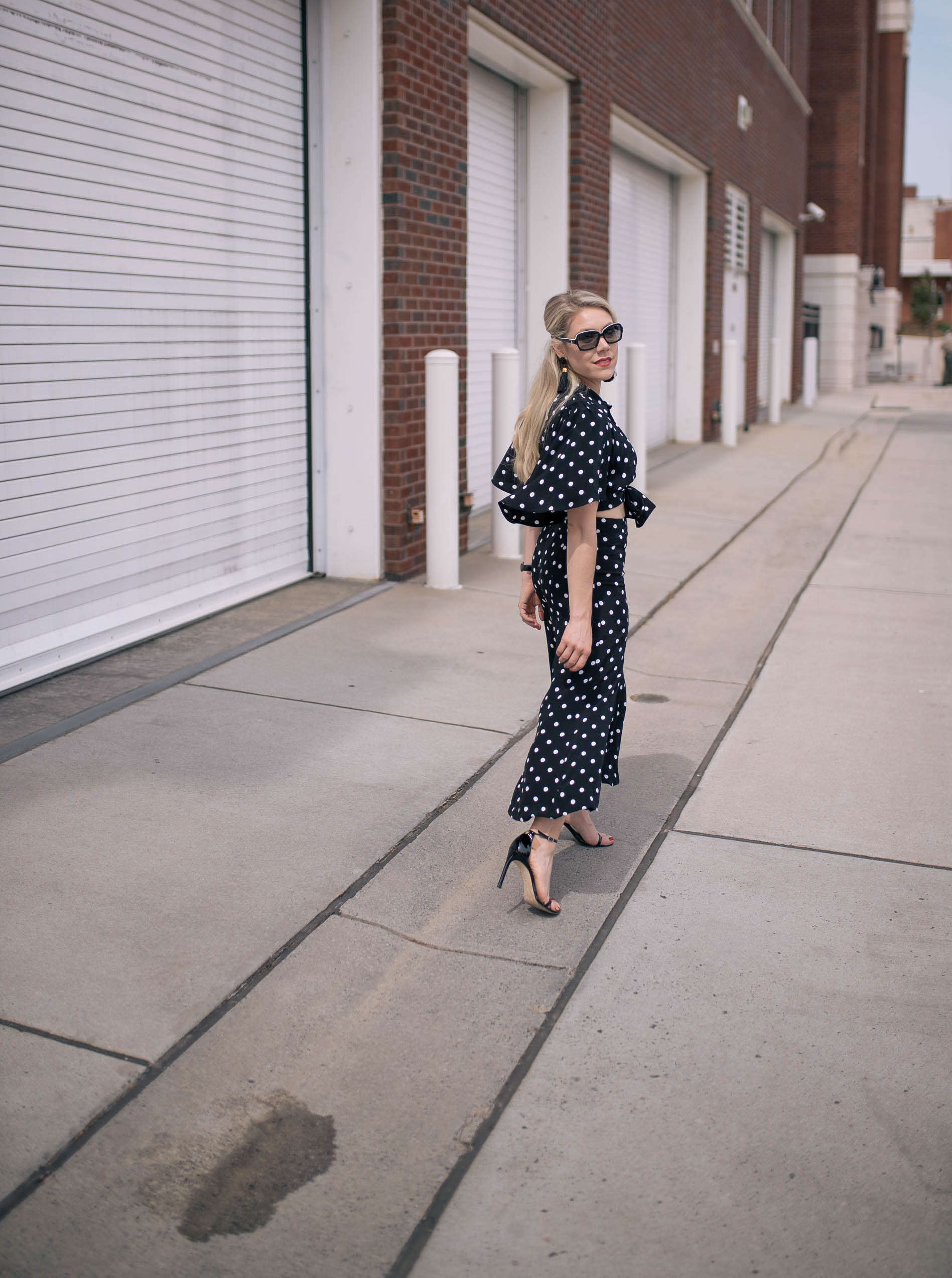 Top | Pants | Shoes (love these) | Sunnies | Lips | Earrings | Watch (face, band)
Style is a truly remarkable thing, it's ever growing and evolving, constantly inspired by the past and never not predicting the future. Much of it is influenced by the history, society and events which surround it, making style all the more fascinating. In my eyes, true style icons were the stars of Old Hollywood glam: Judy Garland, Grace Kelly, Ginger Rogers, Brigitte Bardot. The women of the 1940's, a decade of trailblazing styles and new silhouettes, many of which we're still supporting today.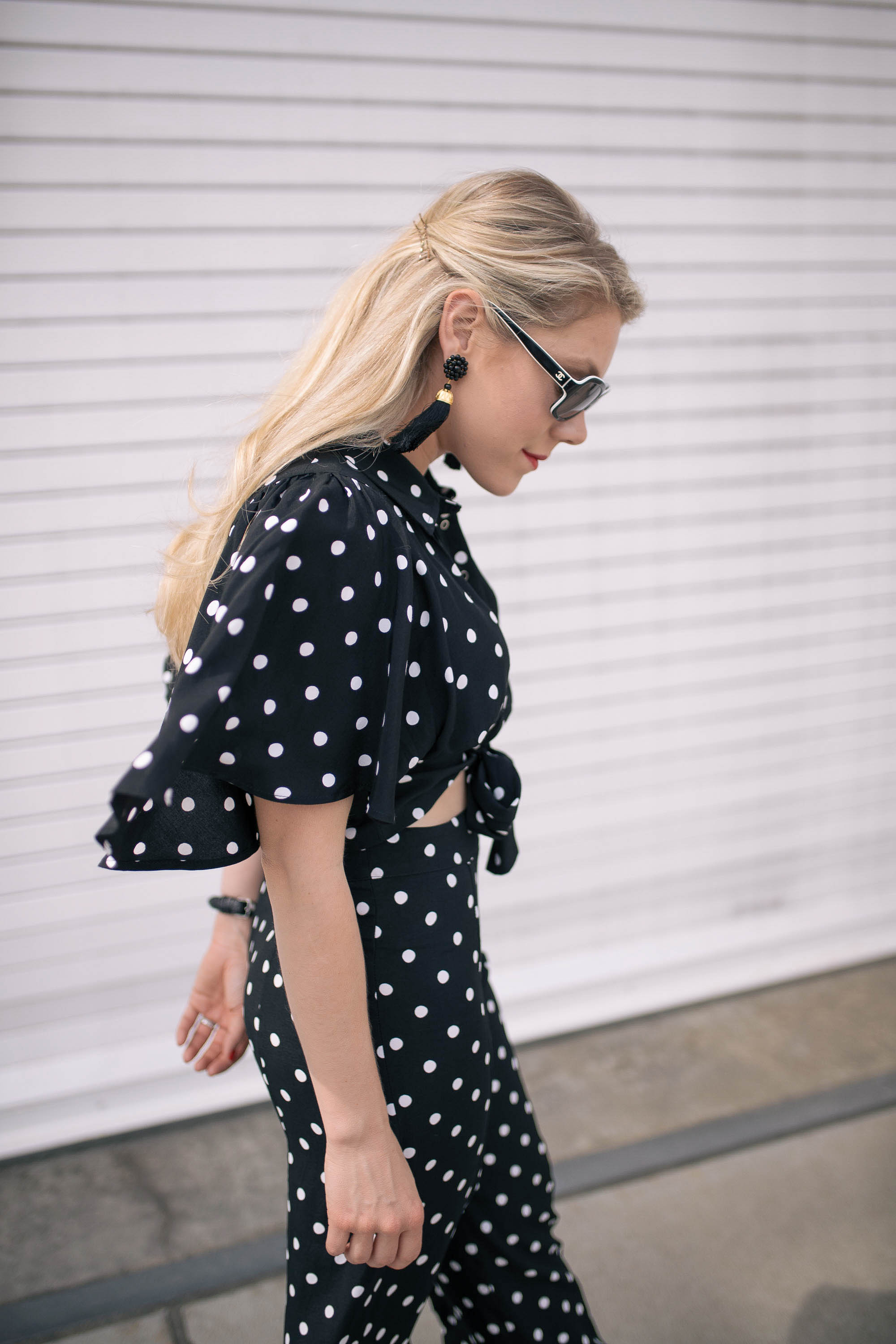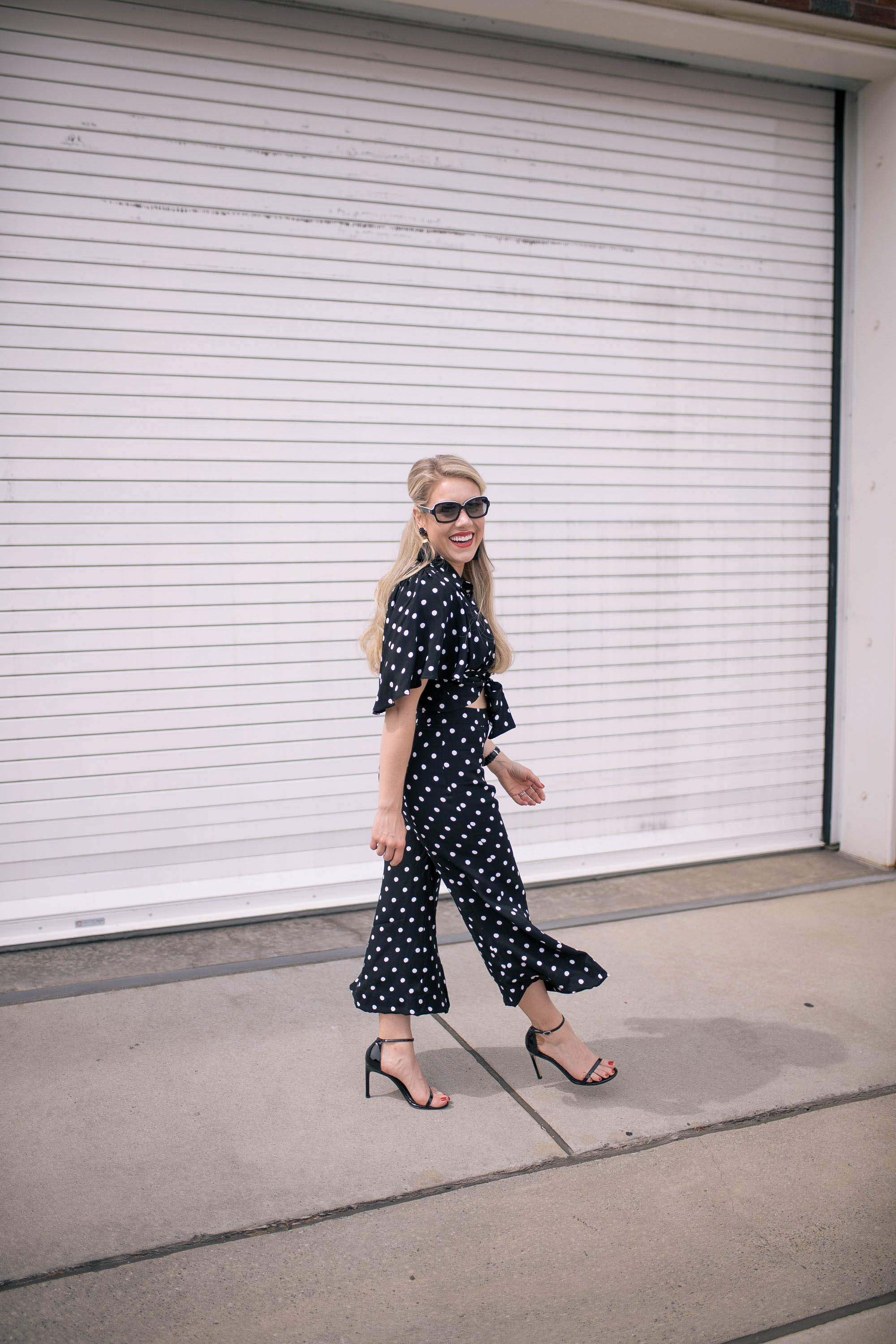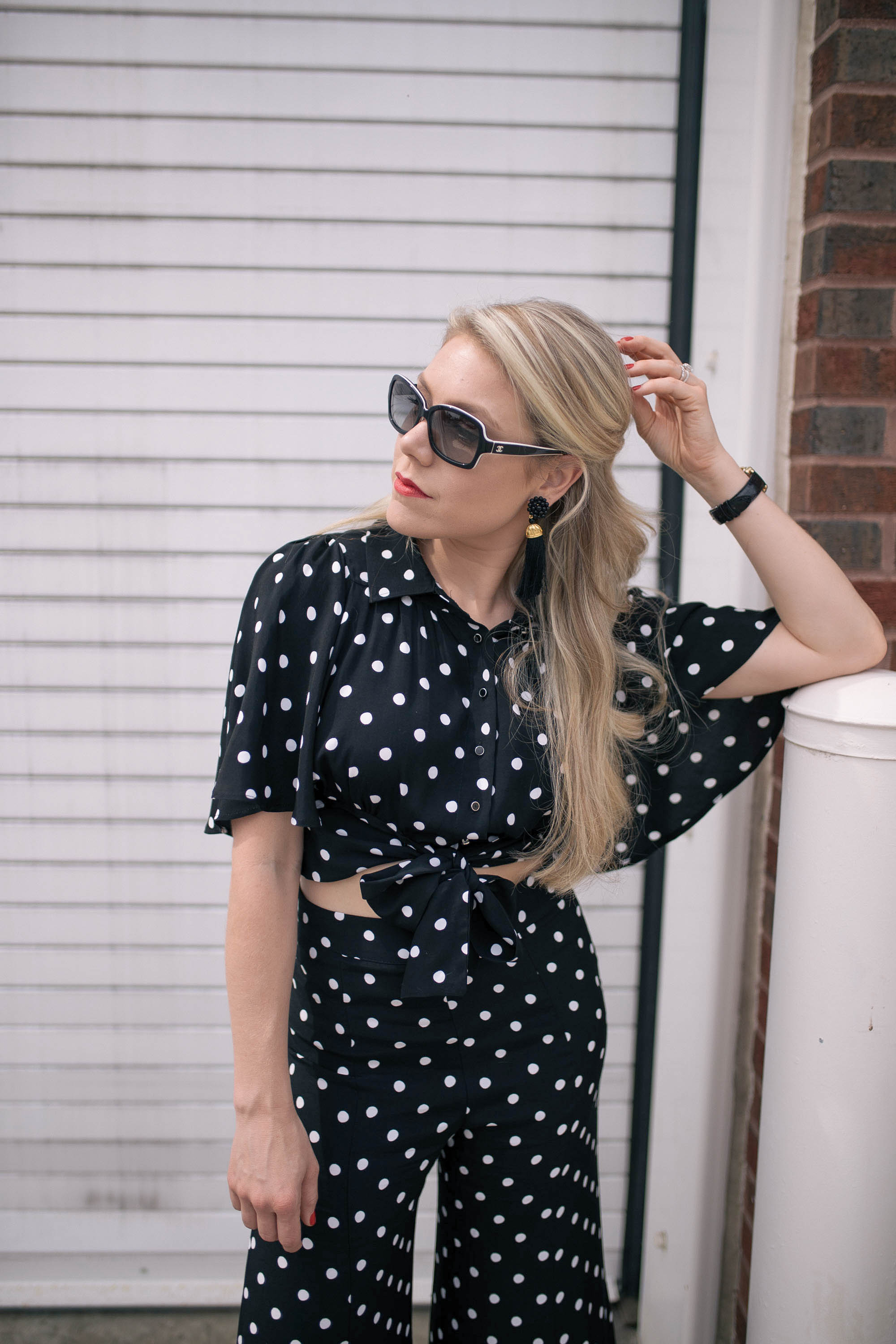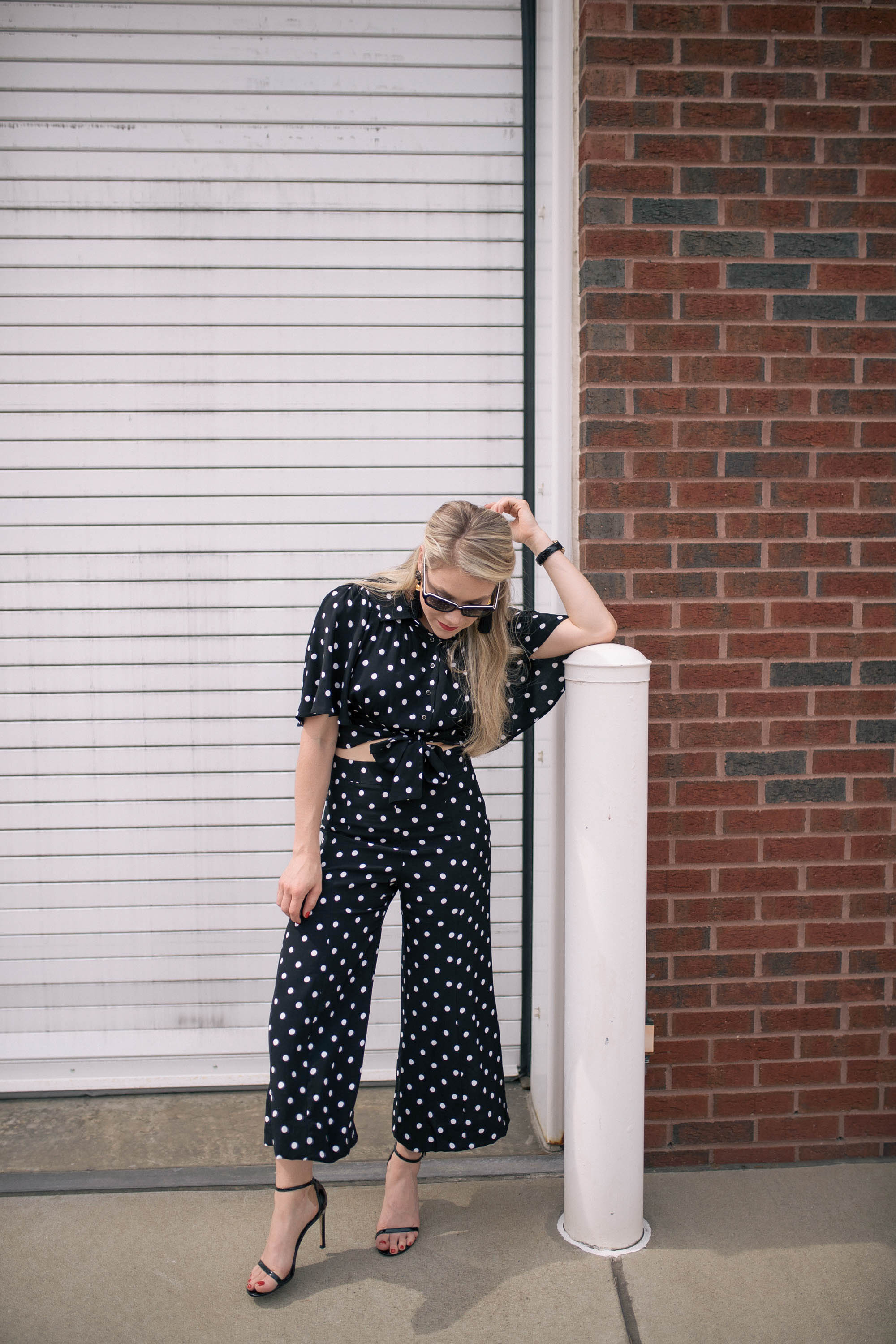 When I first laid eye's on this polka dot matching set (linked here and here), red lips, pin-curls and retro sunnies immediately came to mind. It's girl next door while also being sexy at the same time. Call me old fashion, call me what you wish, but nothing in my opinion will ever surpass the classic, uber feminine styles of the 1940's and 50's and the women who so famously wore them well.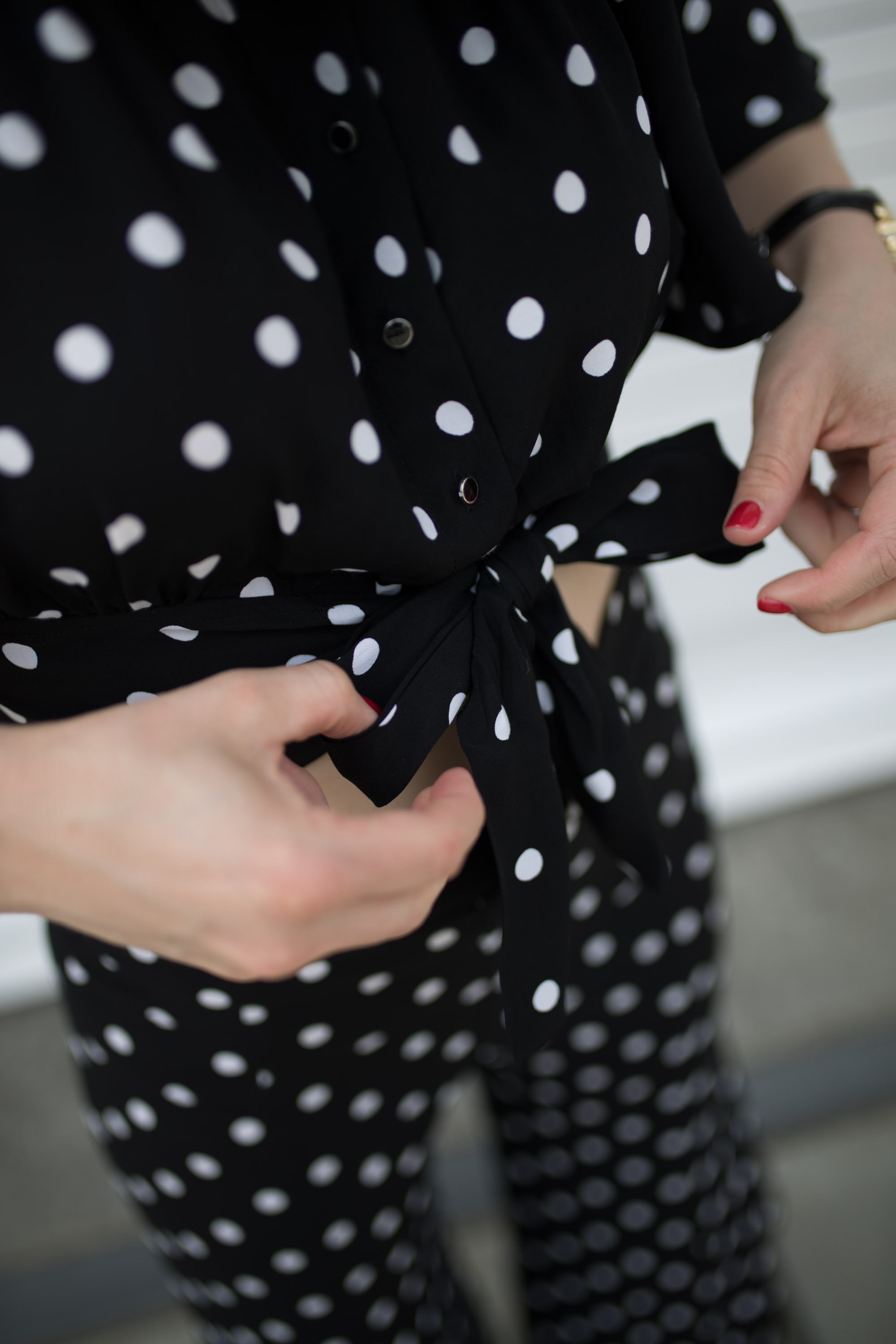 The long time readers of Style Souffle know of my profound love for structured pieces and tailored proportions. After all, why wear ill fitting garments? Wide-leg trousers, monochromatic pumps, proper hemlines and the highly sought after crop-set were all characteristic of this decade, and this outfit has all of those things.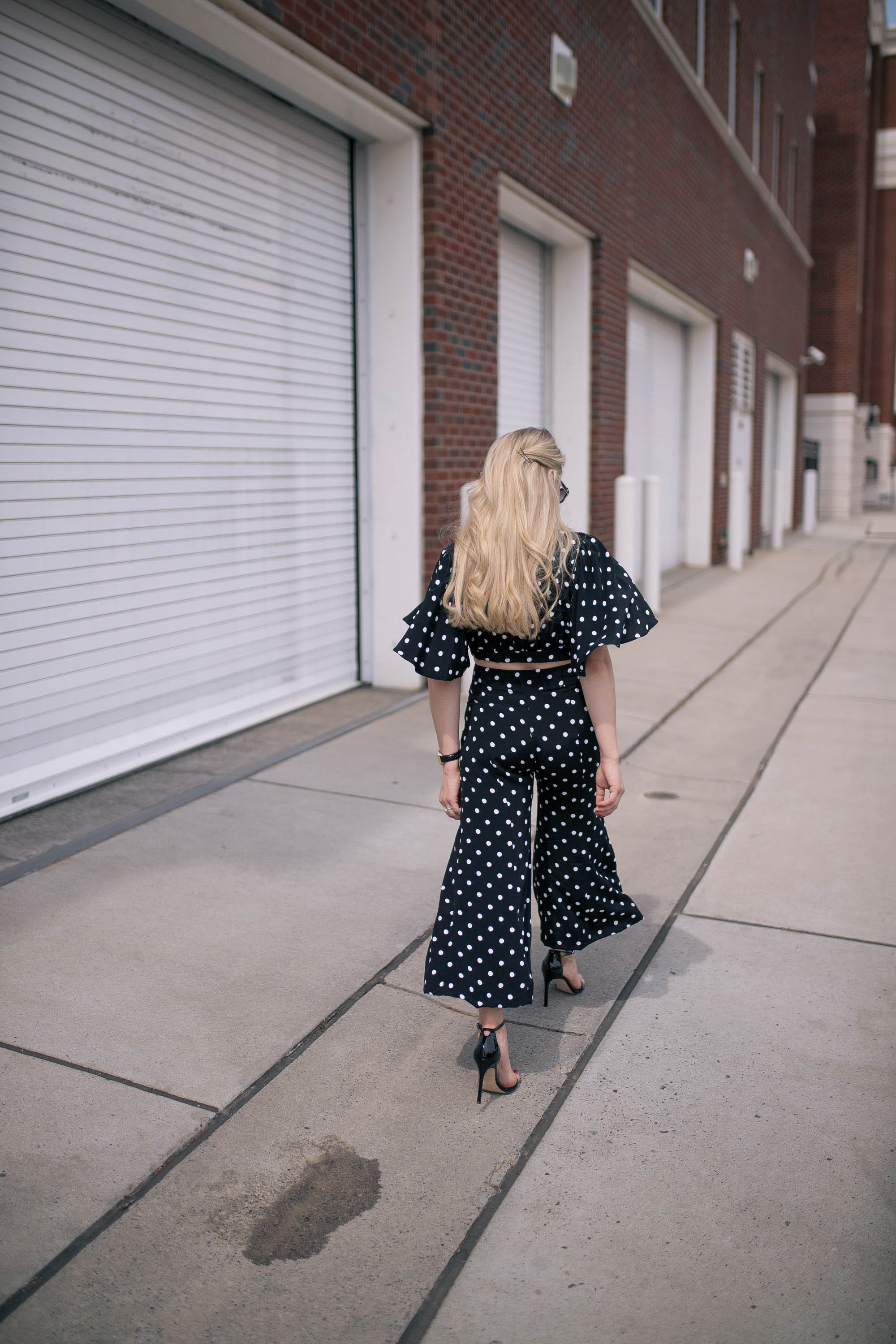 To keep things classic and minimal I opted for black, splurge worthy accessories. Now before you tune me out, know that there are trends and then there are the pieces that will never go out of style (i.e. a well-made neutral pump or killer handbag). The Stuart Weitzmen 'Nudist Pump' (worn above) is one of those tried-and-true classics that stand the test of time.  I love them so much that I own them in three different colors: nude, black and gold. Yes, they do come at a higher price point, but if you opt for natural shoes as often as I do they are worth investing in. These well-made beauties come in varying heel heights so be aware of that when making your purchase.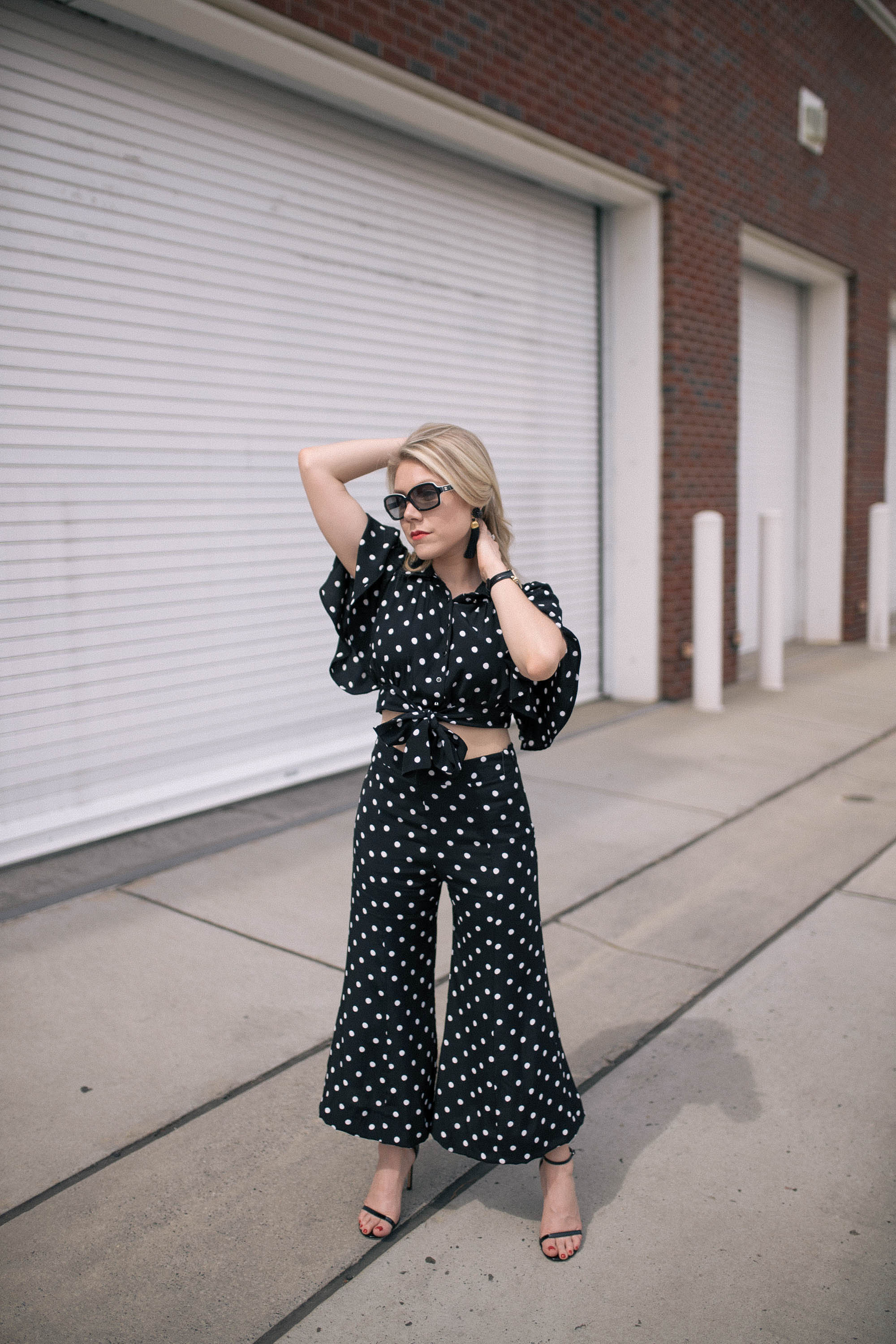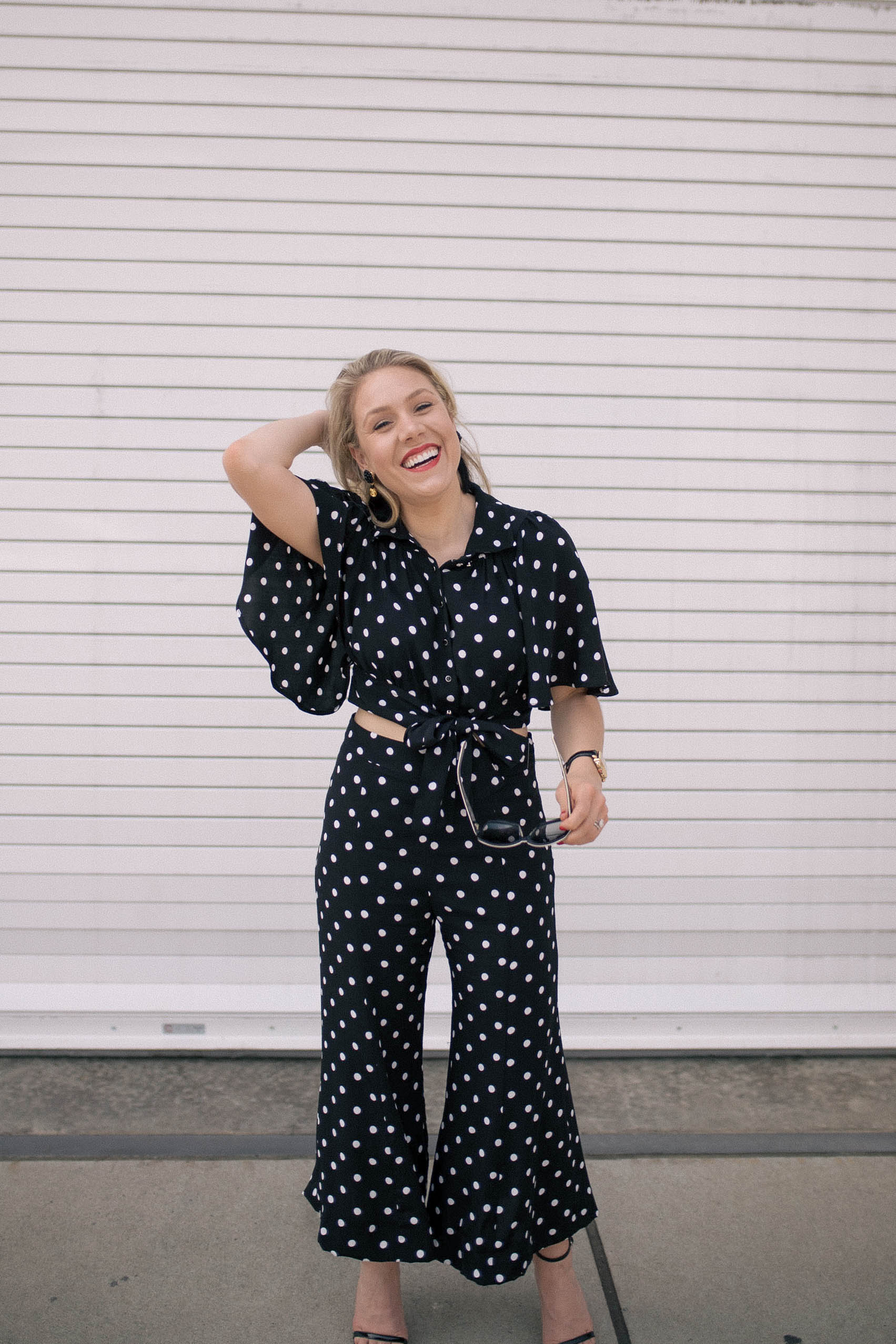 Maybe going for a solid polka dot look isn't for you. In that case, this crop is long enough that it would look great with a pair of high-waisted denim shorts and the black chunky sandal I've linked below. When piecing together this outfit I considered a white sleeveless blouse to off-set the white polka pants. That's another great way to transition this outfit.
On a more personal note, y'all, we are finally starting to make a little headway on our home. We had a home audio system installed and today the painters are touching up the ceiling where they cut into the drywall. Tomorrow we are picking out plumbing fixtures for our bathroom – a project we plan to start within the coming week.
xx,
Taylor-Rae
Click image below for details: