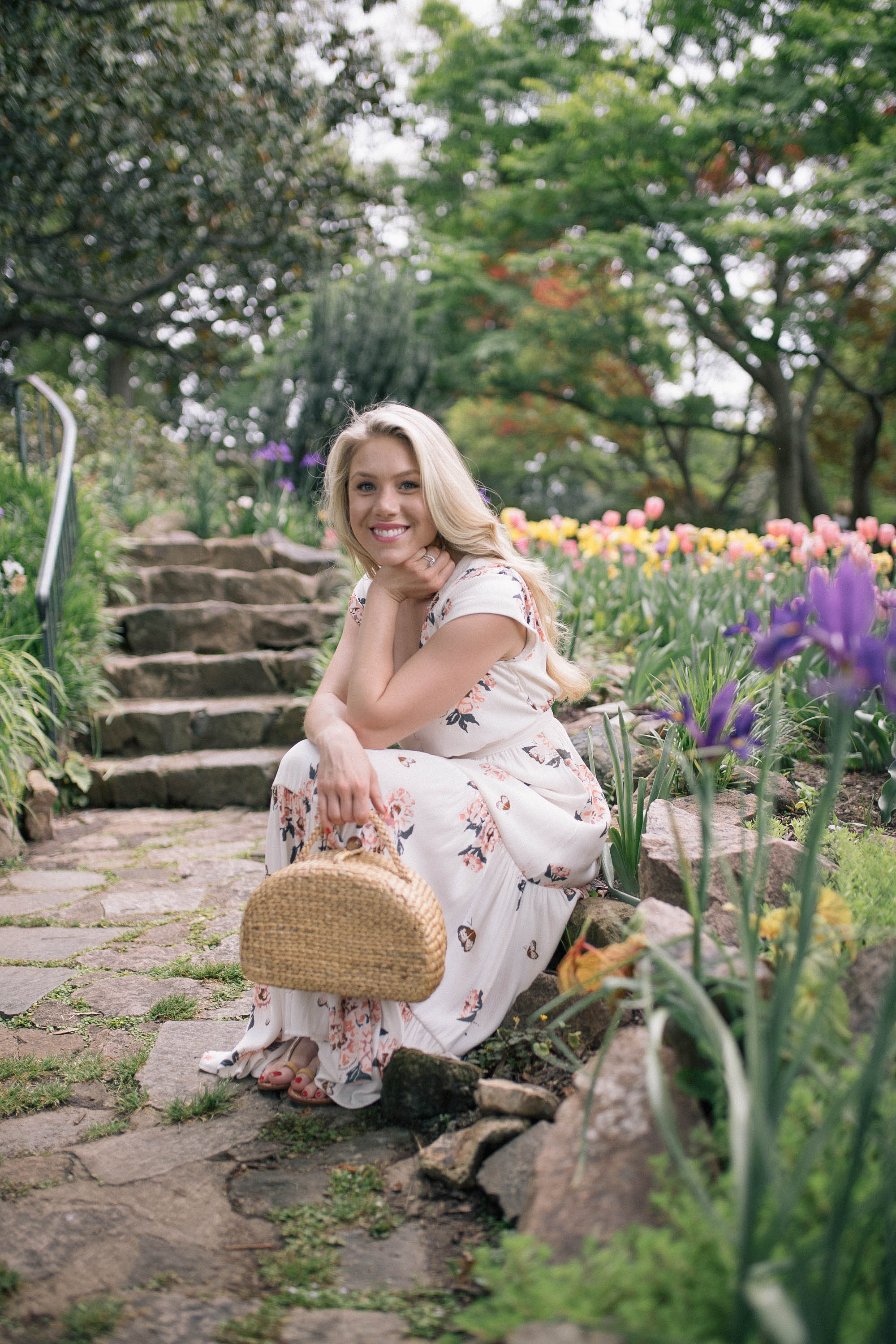 Outfit Details:
Dress (more sizes here and here) | Shoes | Bag (last seen here, similar) | Sunnies | Lips
After days of unpacking, we've finally moved into our new home. There are still dozens of boxes in every room and a great deal of work to be done, yet we wouldn't have it any other way. As we settle more into our new house (!!!) and new routine, my goal is be a better steward of this space, the message I share, and the online community that's been so gracious to me. It's easy to get wrapped-up in all the fun of home projects, you know? My heart is so eager to take on every DIY, like installing tile and building cabinets. That's not too tall of a task to be considered "DIY", right? 🙂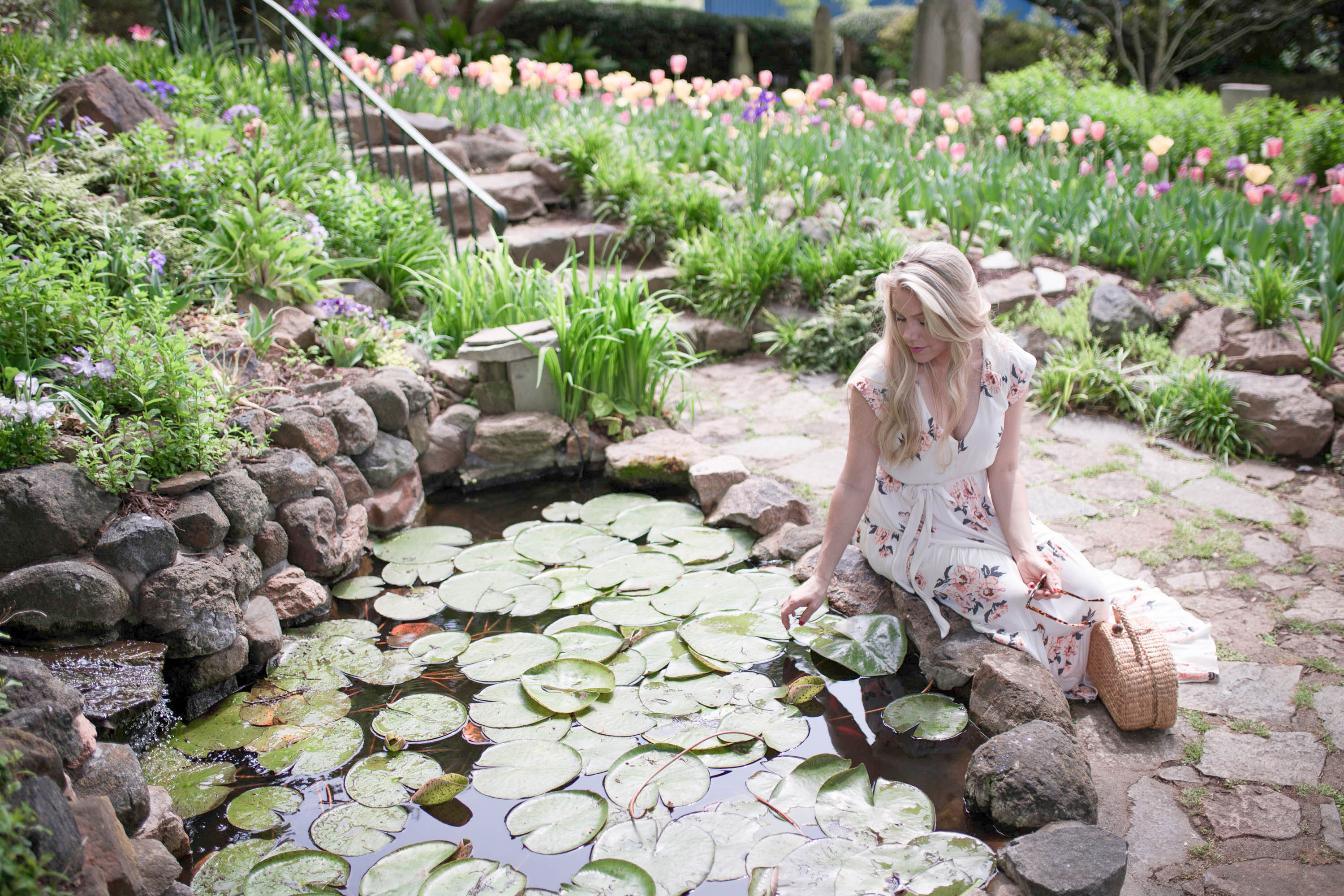 With Spring season upon us, and based on several questions that I've received, weddings are on the brain. More specifically, what to wear. Attire always starts with knowing the formality of the occasion, and today's inspiration lies more on the side of casual.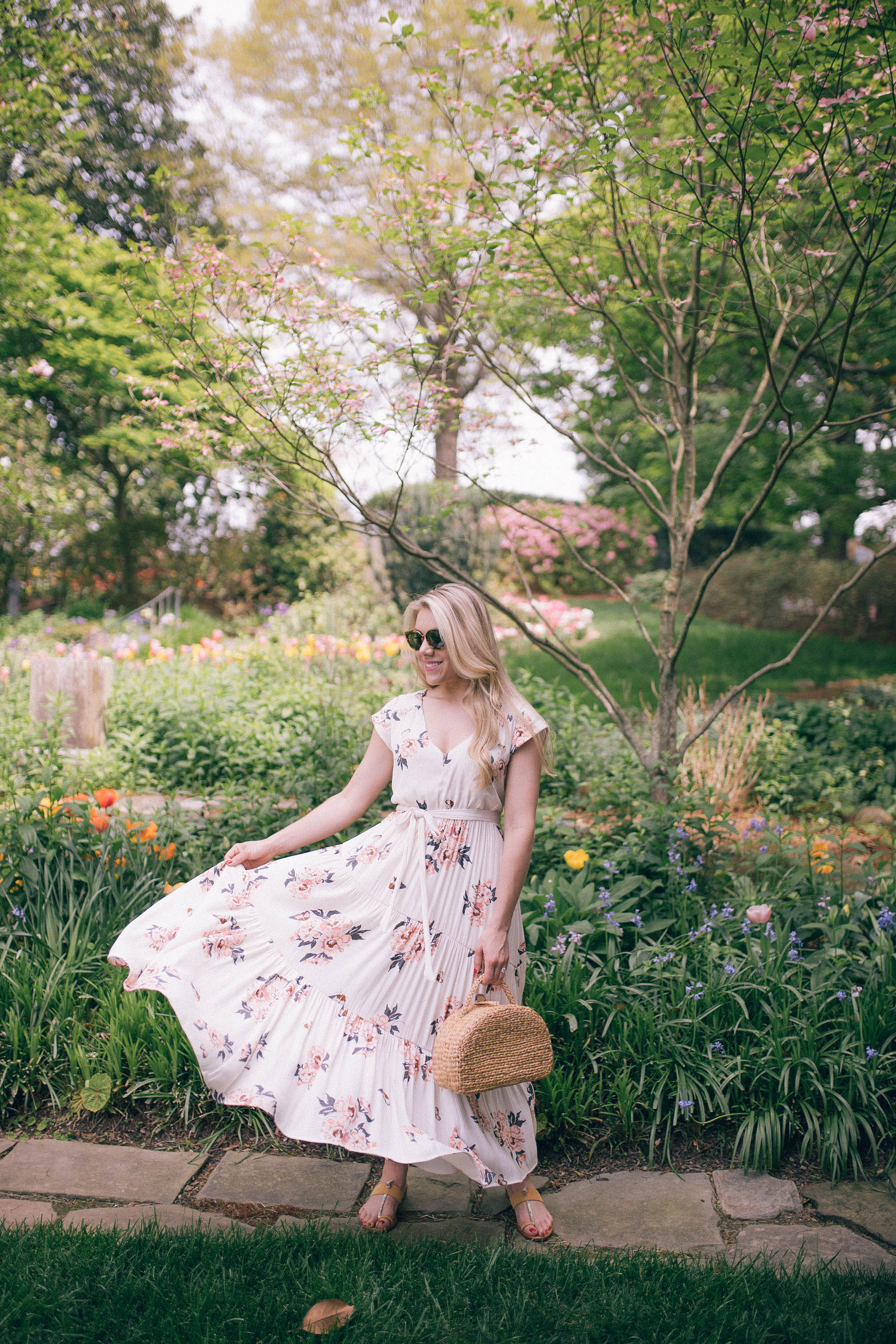 I love this floral maxi dress (more options here and here) because it's both dressy and casual at the same time. The length of the skirt makes it formal, yet the delicate buttons lining the back give it more of an elegant touch. You could easily style this dress with sandals and a cross-body bag for a relaxed weekend or pair it with a clutch and heels for a more formal affair. Perhaps my favorite detail is how it moves when you walk. My heart falls weak for flowy garments. I styled this dress with a pair of simple nude sandals and a basket bag.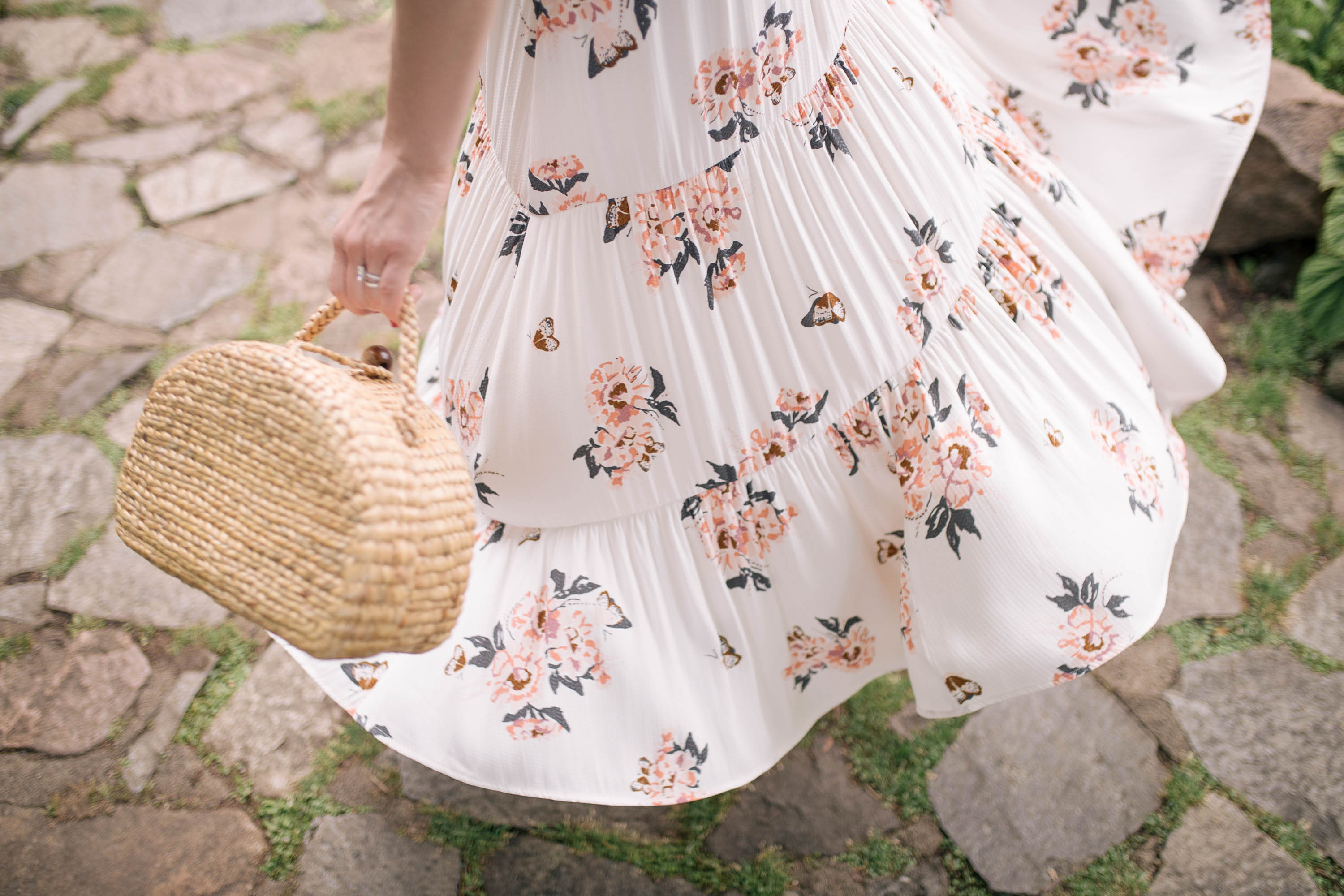 Last summer, I purchased my very first "basket" bag (worn at Boone Hall Plantation and here, one of my all-time favorite look). At the time, basket bags were somewhat difficult to find. Over the last year they have become increasing popular, making them a warm weather wardrobe staple. There are so many gorgeous options available too. I've included a few of my favorite below: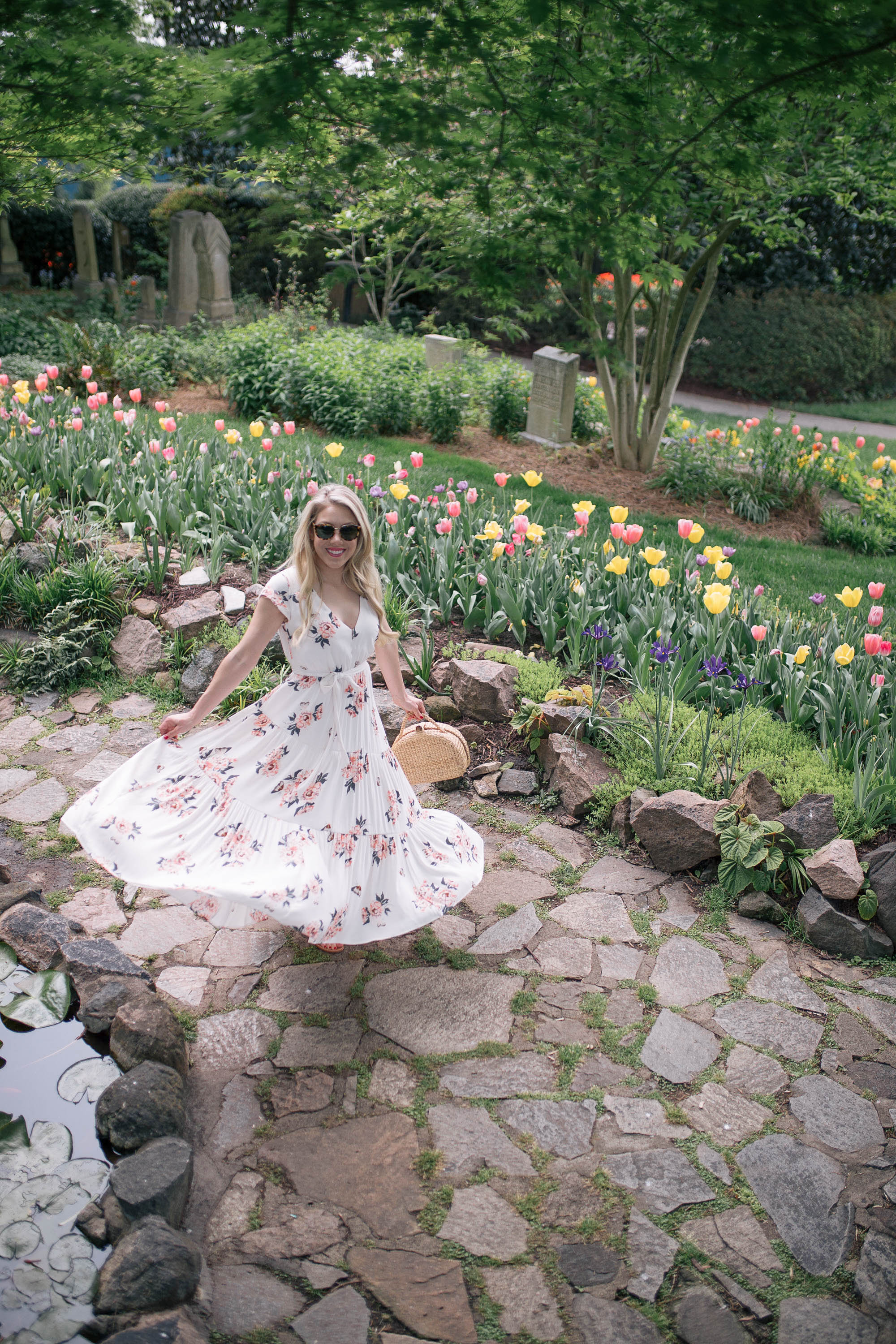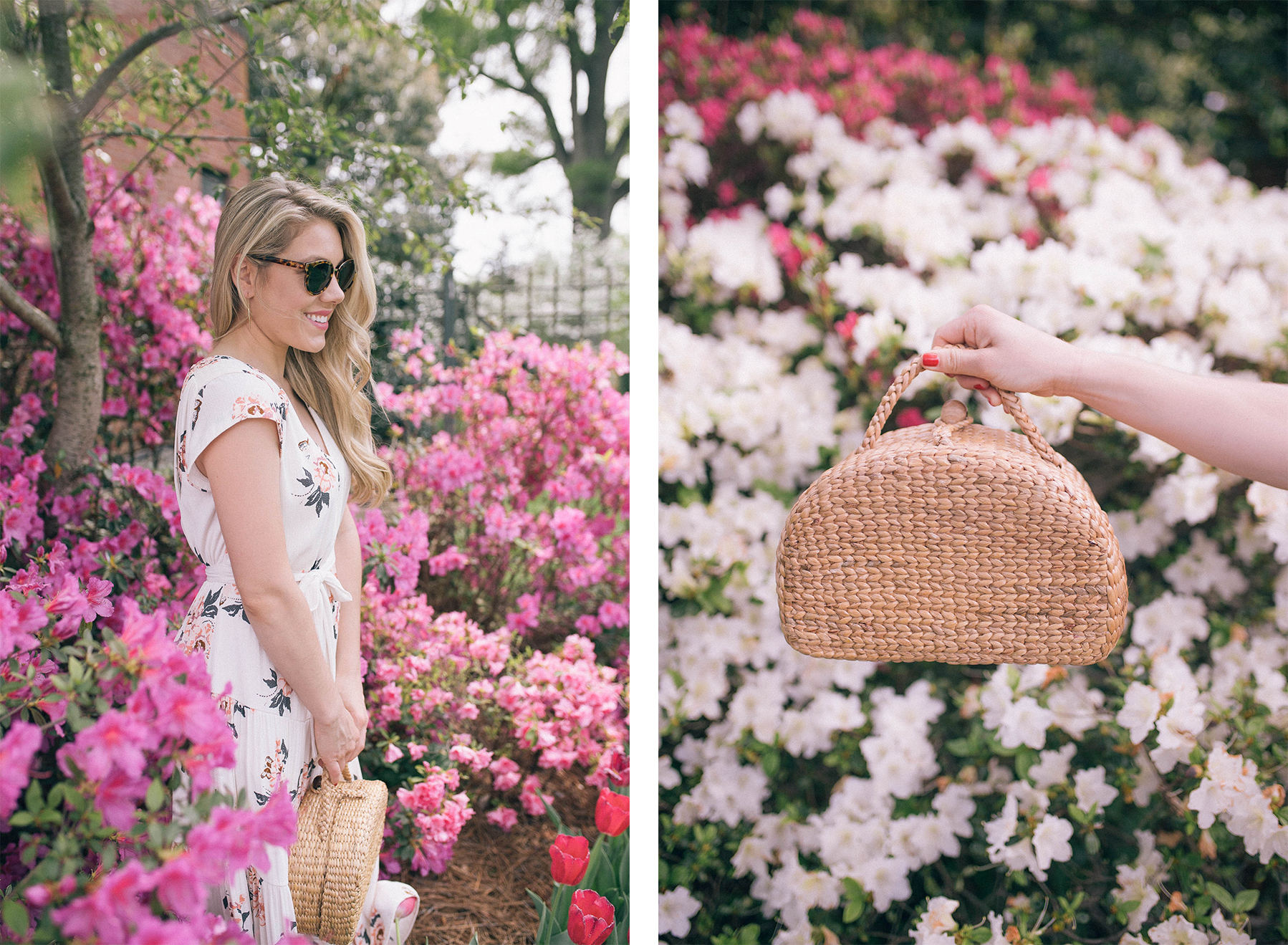 Often times dressing for a wedding can be quite overwhelming for many people. There are so many factors to consider: weather, formality, comfort and style. If you're in need of a little extra help, for anything from styling to gifts, don't hesitate to reach out. You can always email me at taylorrae@stylesouffle. I'd love to help you in planning for those bigger moments in life, like weddings, showers, job interviews or celebrations.
xx,
Taylor-Rae
Click image below for details:
Dress (more sizes here and here) | Shoes | Bag (last seen here, similar) | Sunnies | Lips