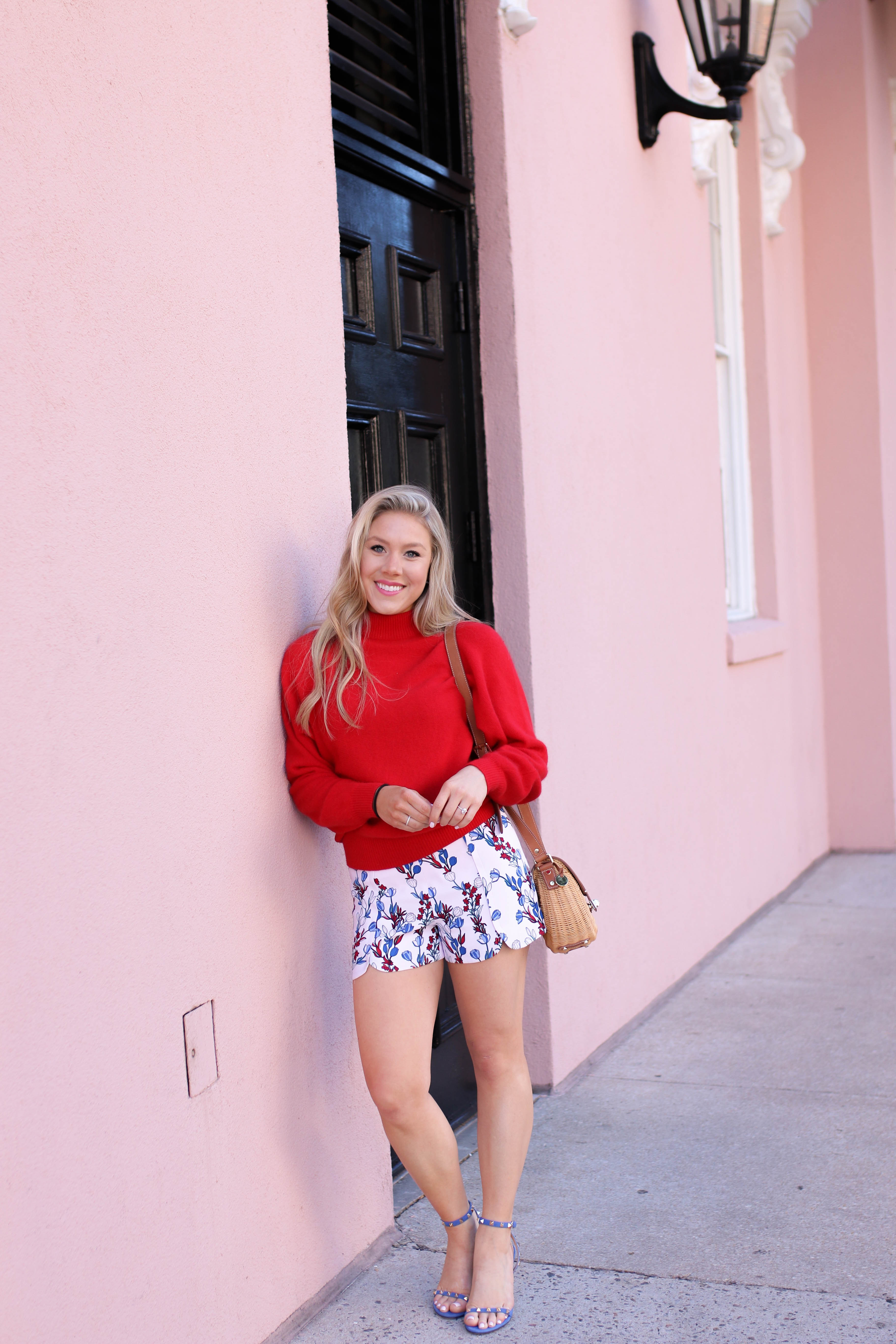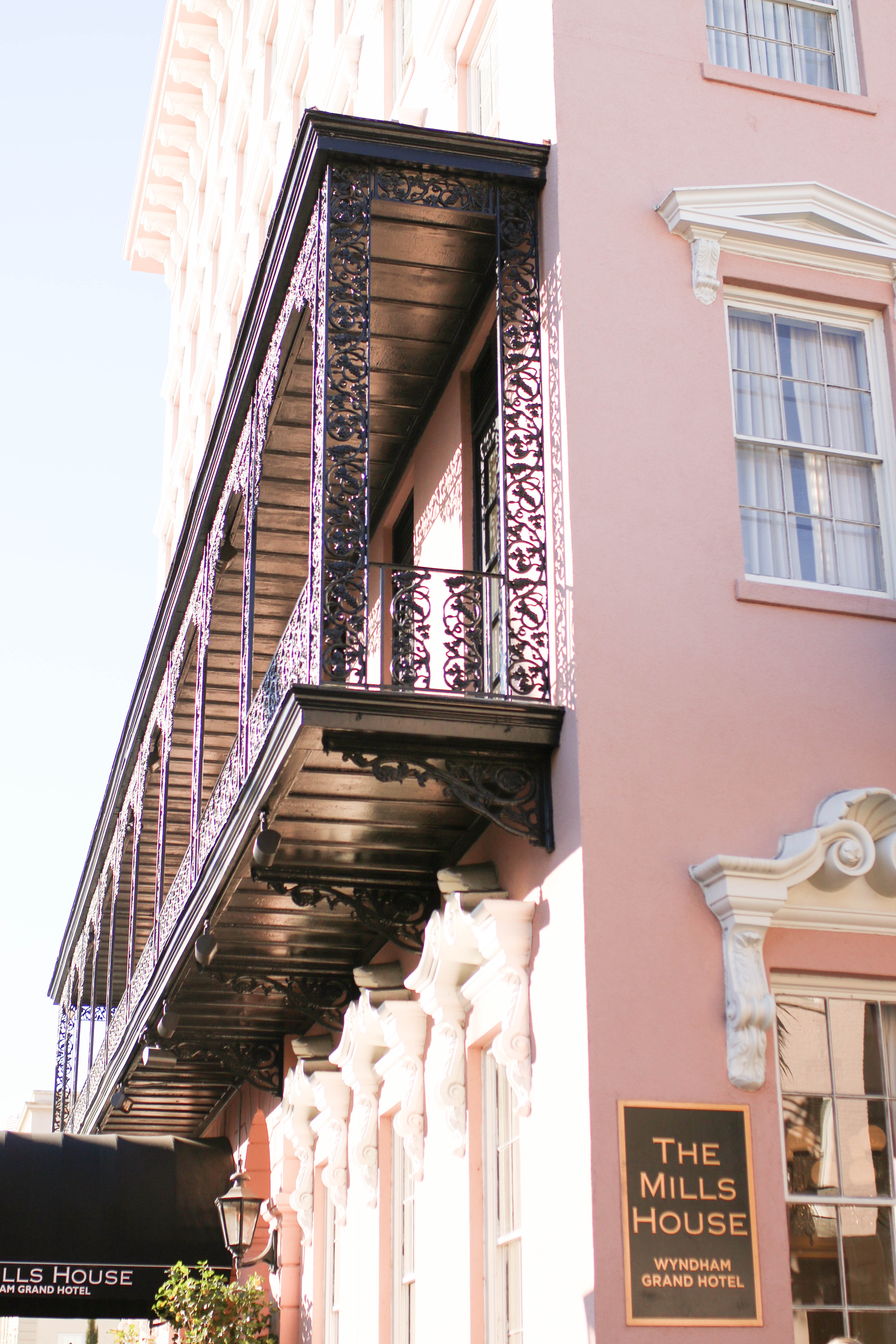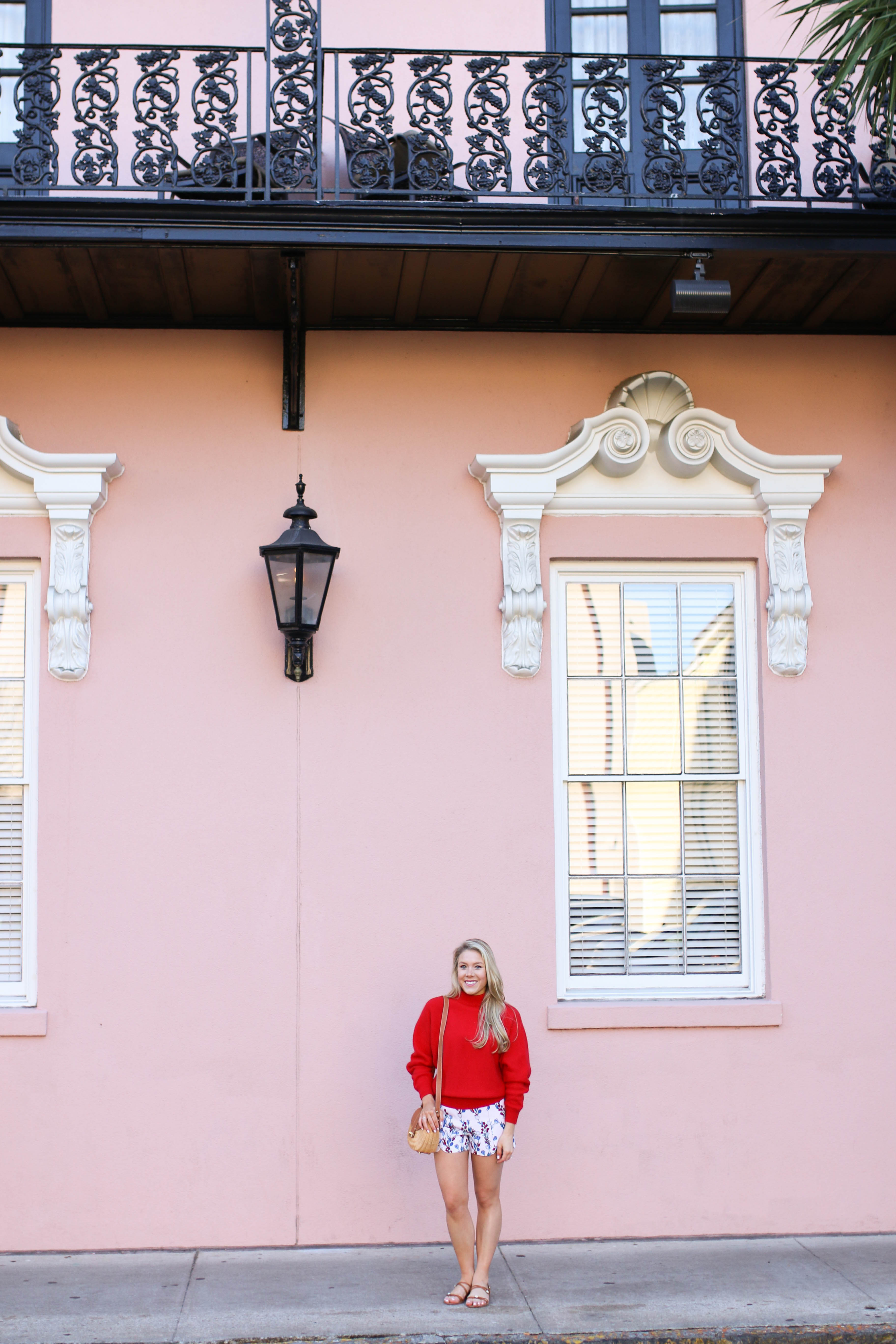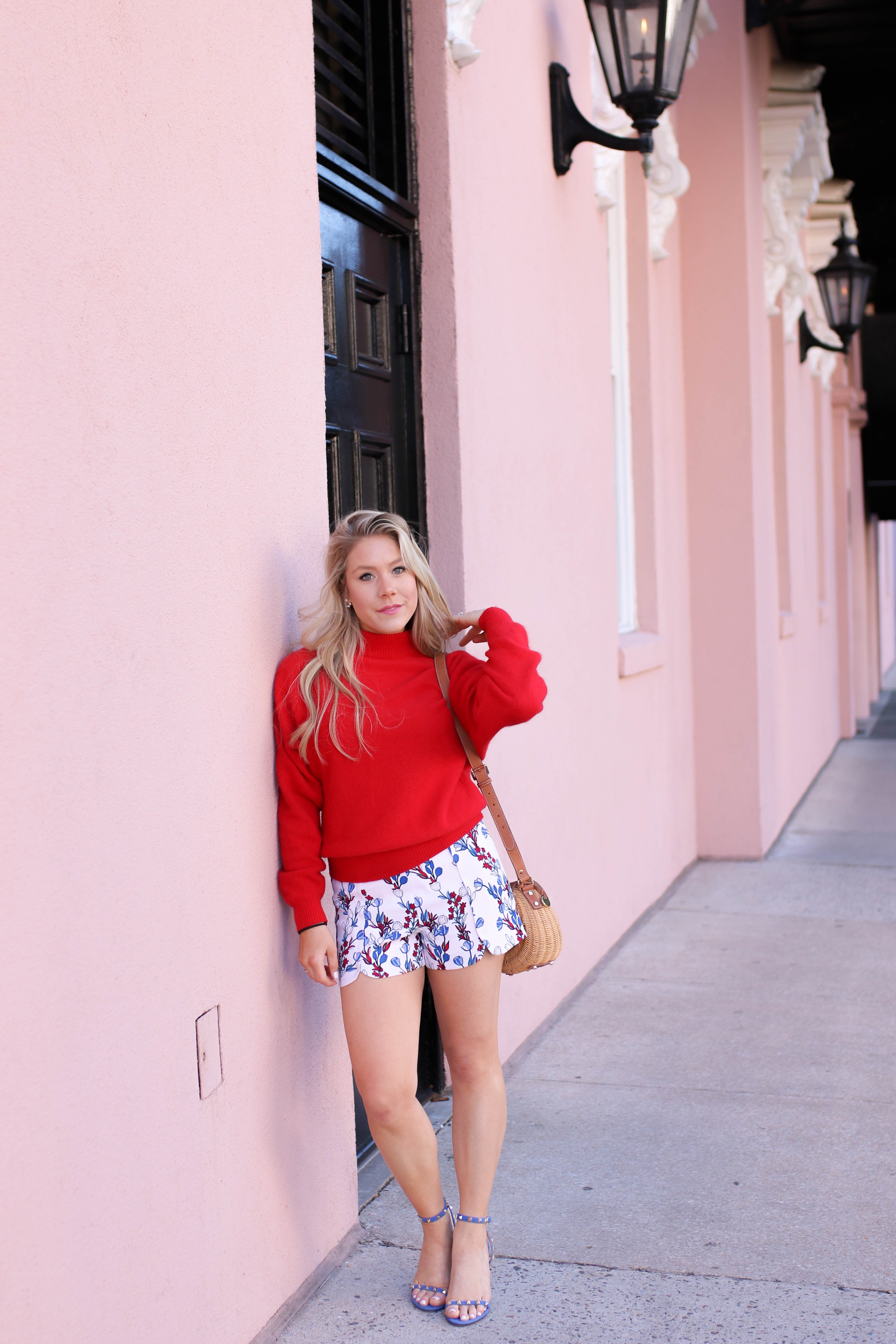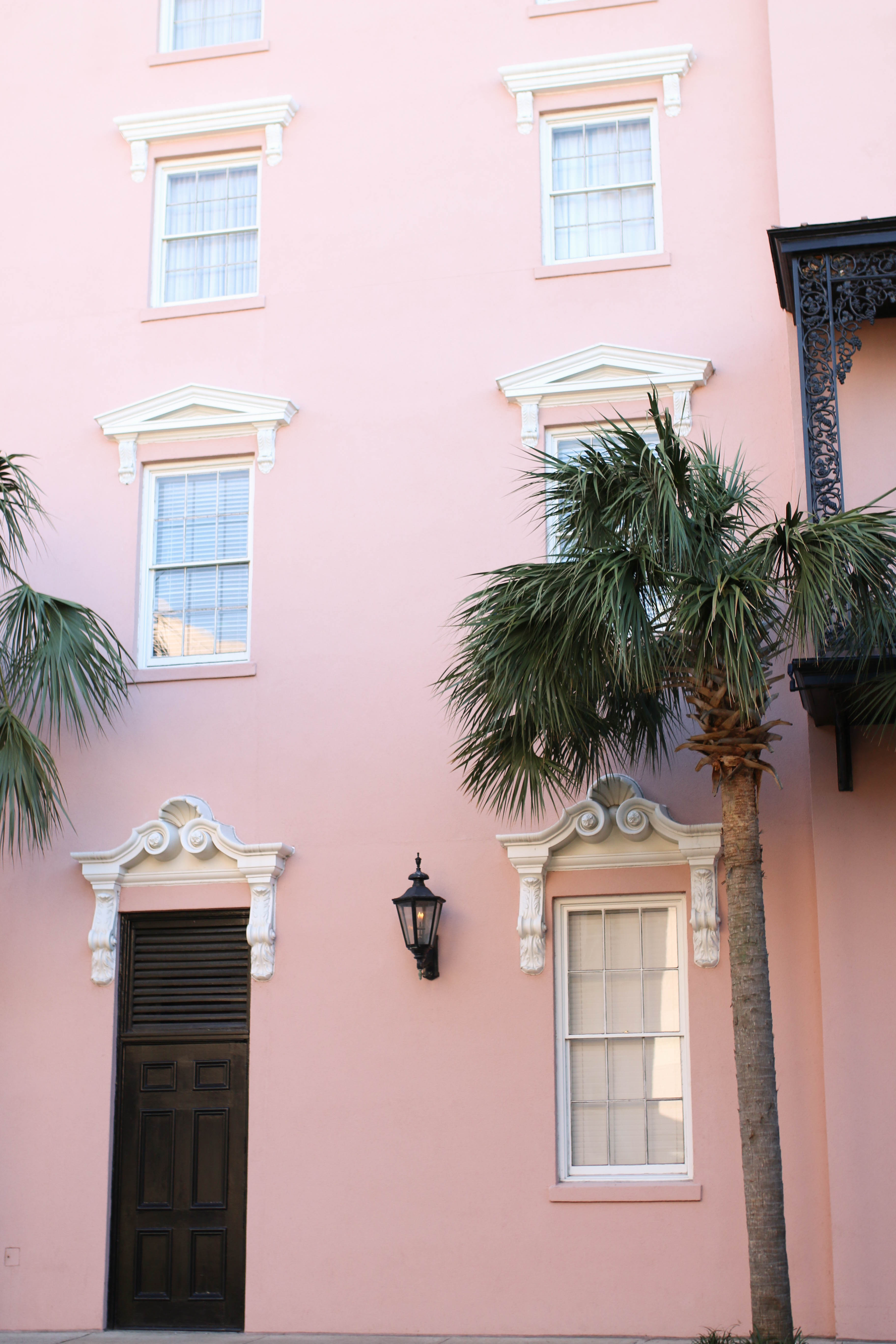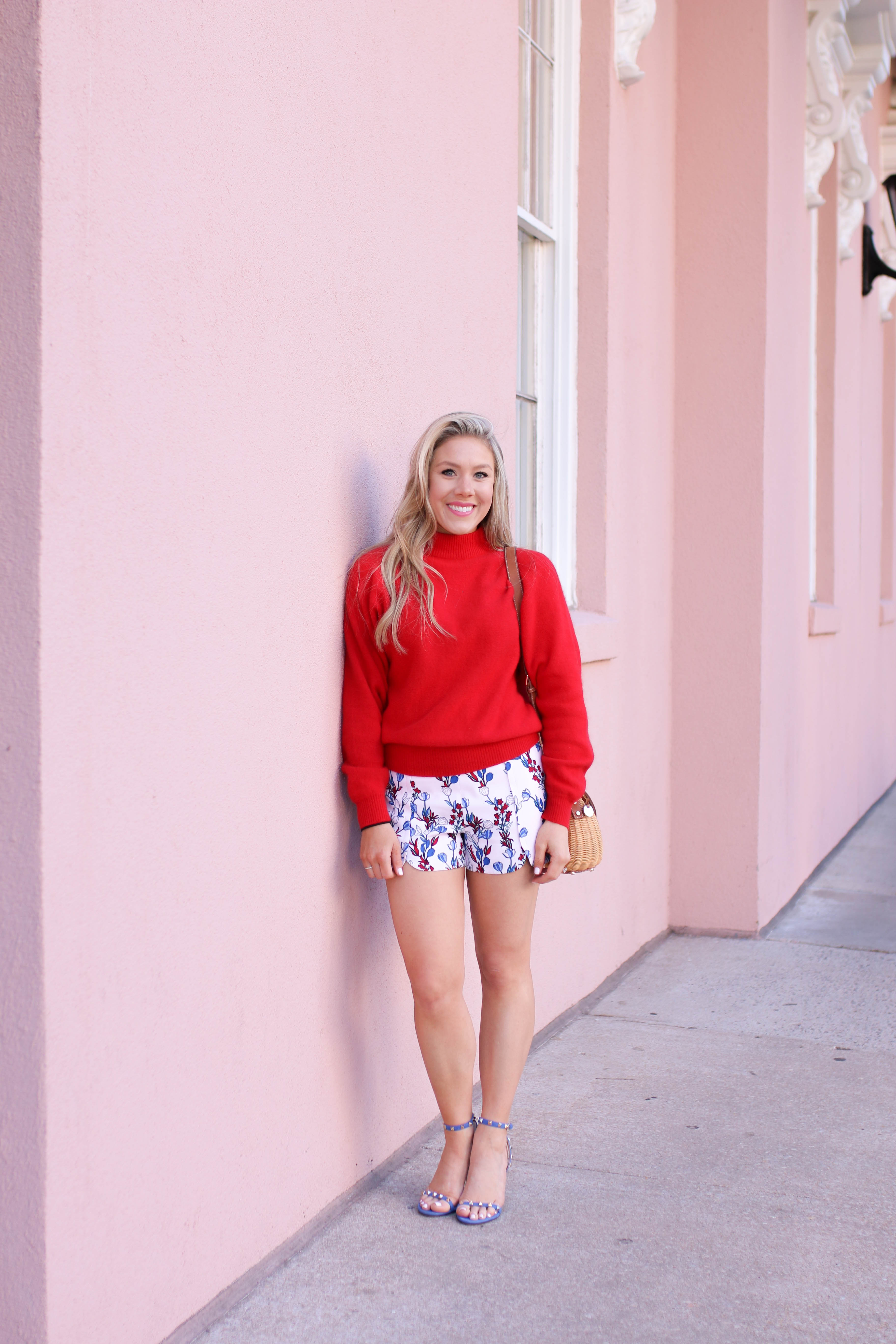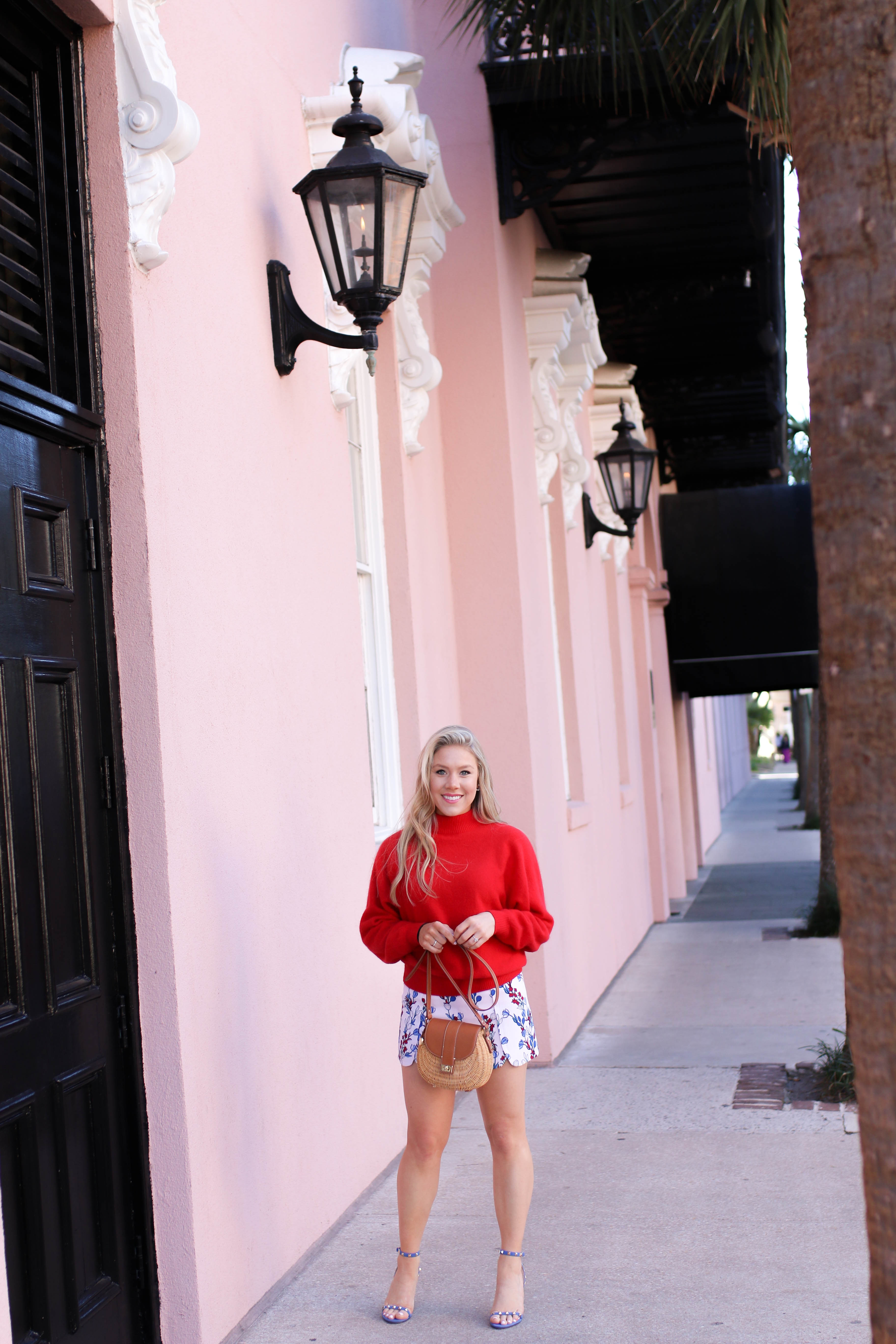 Shorts c/o | Sweater (on sale) | Shoes (love these) | Purse
With Spring just around the corner it's hard to resist all the beautiful new arrivals. Designers are setting the bar high with new hemlines, necklines and the structure of pieces, and I'm sharing details below…
Off Shoulder:
This season if it isn't off the shoulder it isn't right – at least according to a handful of my favorite designers like, Self-Portrait, Rodarte and MDS Stripes. Last year we saw a huge demand for off-shoulder pieces, and I've got a budget friendly solution for recycling those pieces making them relevant with this seasons one-shoulder trend. Pull the garment up on one shoulder as I did in last weeks post featuring this Draper James' floral frock. Easy right?! Not all garments will be easily transitioned, but most should.
Scallops:
With Spring on the horizon it's almost time to break out our favorite dresses, pastel prints and shorts. This Spring be on the look out for scalloped hemlines, like these Draper James' shorts. Fun and flirty, they elevate traditional hemlines adding texture to a look.
Varying Hemlines:
I've always been a fan of high-low pieces. You may recall the high-low dress I wore for our engagement photos or this outfit featuring everyone's favorite high-low neoprene skirt.  They're romantic and unique finds that add depth to an outfit and can elongate your figure. This high-low striped dress from Draper James would be beautiful for a Spring/ Summer wedding, graduation, shower or outside gathering.
For those you new to Style Soufflé, on Monday my husband and I closed on a new home! This has been an experience we never wanted to forget and felt inspired to 'journal' the process. Of course I would love for you to follow along. We shared our most recent article – Souffle's Sweet Home –  Part II – earlier this week. Enjoy.
xx.
Taylor-Rae
Click image below for details: