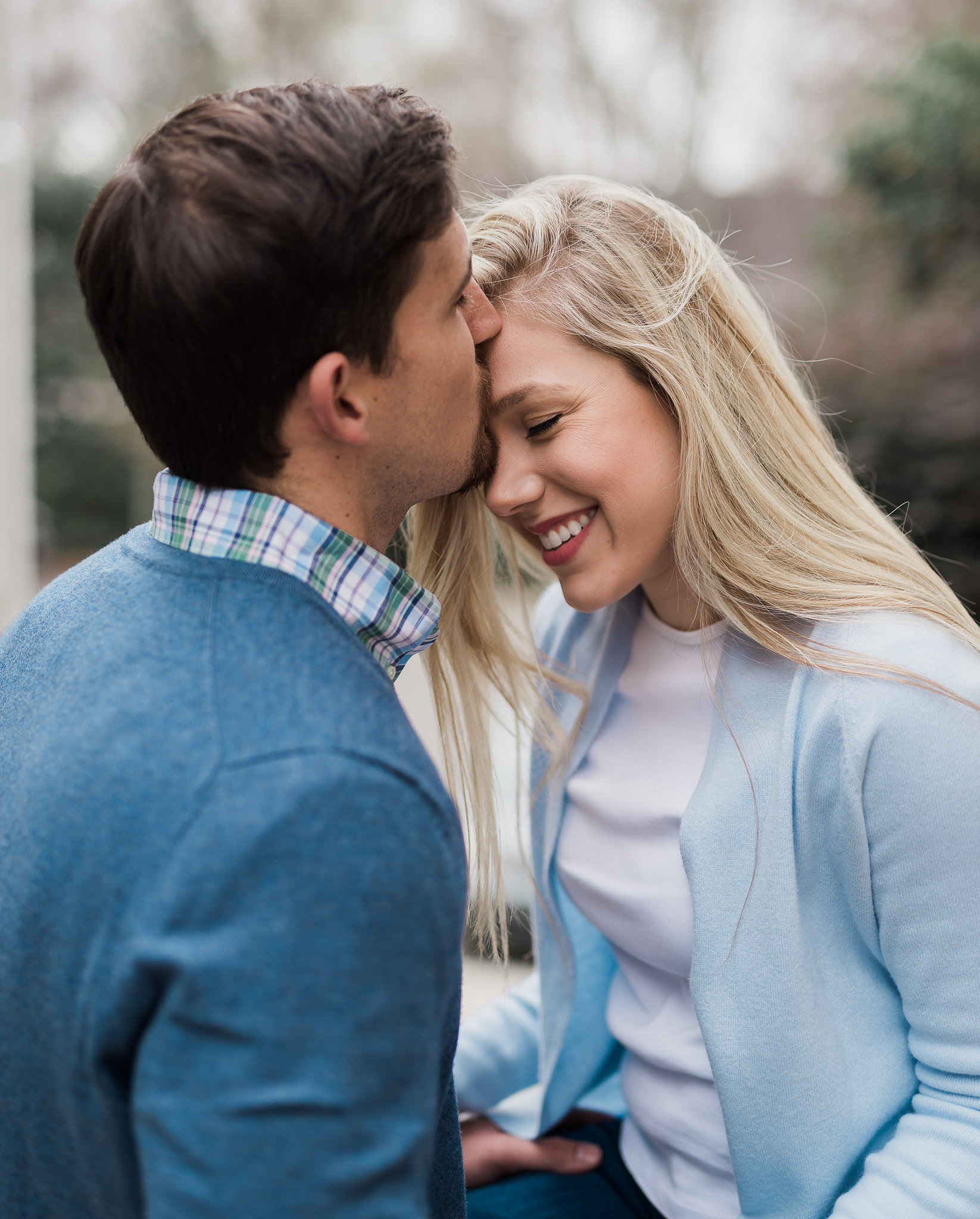 To share the eventful but blissful past eight weeks of our lives. So in years from now when we need a reminder of that time when we purchased our very first home… we'll have it here, to remember!  
Justin and I have been keeping a secret over the past two months and it's been killing me not to share! Obviously we wanted to tell you right away, but there were a lot of moving parts that needed to be confirmed before we felt comfortable announcing the news, but… we're moving! And close on our first home March 13th!
Ahh, our first big adventure.
We knew we were ready to buy a house, but had no idea it would happen so quickly. For us, the initial concept of moving began about seven months ago when, for fun, we spent a Sunday afternoon (top off of the Jeep!) exploring different neighborhoods throughout and around the Charlotte area. I vividly remember it being the most perfect day; searching for a home alongside my best friend. For the first time in months we had no real agenda and got lost chasing posted listings of various apps on Justin's phone. This quickly became a routine Sunday afternoon occurrence that overtime made us very knowledgable on the different housing options available in our area. We were in no rush, had open minds and over the next seven months considered everything from purchasing a fixer-upper to building a custom home on land miles outside of the city.
We live(d) in a townhouse, which we turn over to its new owner today, just South of the city. We made wonderful memories there, but something about it never quite felt like home. As we plan to grow our family in the next year, my itch to have a place to call home has grown. I long for a porch where we can watch the sun set in the afternoons, a true living space to dance around barefoot in and a yard where we can finally plant our oak tree… orrr sapling. 🙂
The ball got rolling around the start of the year after Justin came across a new construction home listed for an unbelievable price.  Too anxious to wait, we called our realtor and visited the property that same day. Sadly the cons outweighed the pros, but we laughed so much and learned a lot too. While that particular house wasn't a good fit for reasons such as the neighbors free-range roosters, something about being in a home for the first time and seeing what could be ours was a nostalgic feeling.
The following Saturday, New Years Eve day, we looked at numerous properties with our realtor and over the course of eight hours saw a variety of options: historical homes, land to build upon and new construction houses.
It had been an exciting and long day, and we were growing anxious to head home to get ready for a NYE celebration with friends when our realtor encouraged us look the last property. She said she didn't predict this house being on the market for very long and that it was worth considering. As we drove up to the house we immediately fell in love. The floorpan was exactly what we wanted. As I mentioned before, we had been casually looking at properties for quite some time, but this house was different. And so unexpected!
When we pulled away I cried. I also laughed in shock of my reaction, but at this very moment in our lives it couldn't be a more perfect place to start a family! Fast forward two months later… we are soon to be the owners of a new home!
Our home is new construction and has so much character!  We have a few projects to do like renovating our master bath, kitchen and making a few changes to the exterior once we are in the house. We actually won't be moving in until April 3rd, but I am so excited to share this process with you and plan to document it all through short video segments titled, Soufflé Sweet Home! Lots of planning has been happening on my Pinterest boards and I hope to share some inspiration boards in the coming weeks.
Because this whole process happened so fast, later this week I'm taking a deeper dive into the reality of the past two months. 2017 has been wild!
xx, Taylor-Rae
See our first of many videos below:
Film by, Market Street Studios