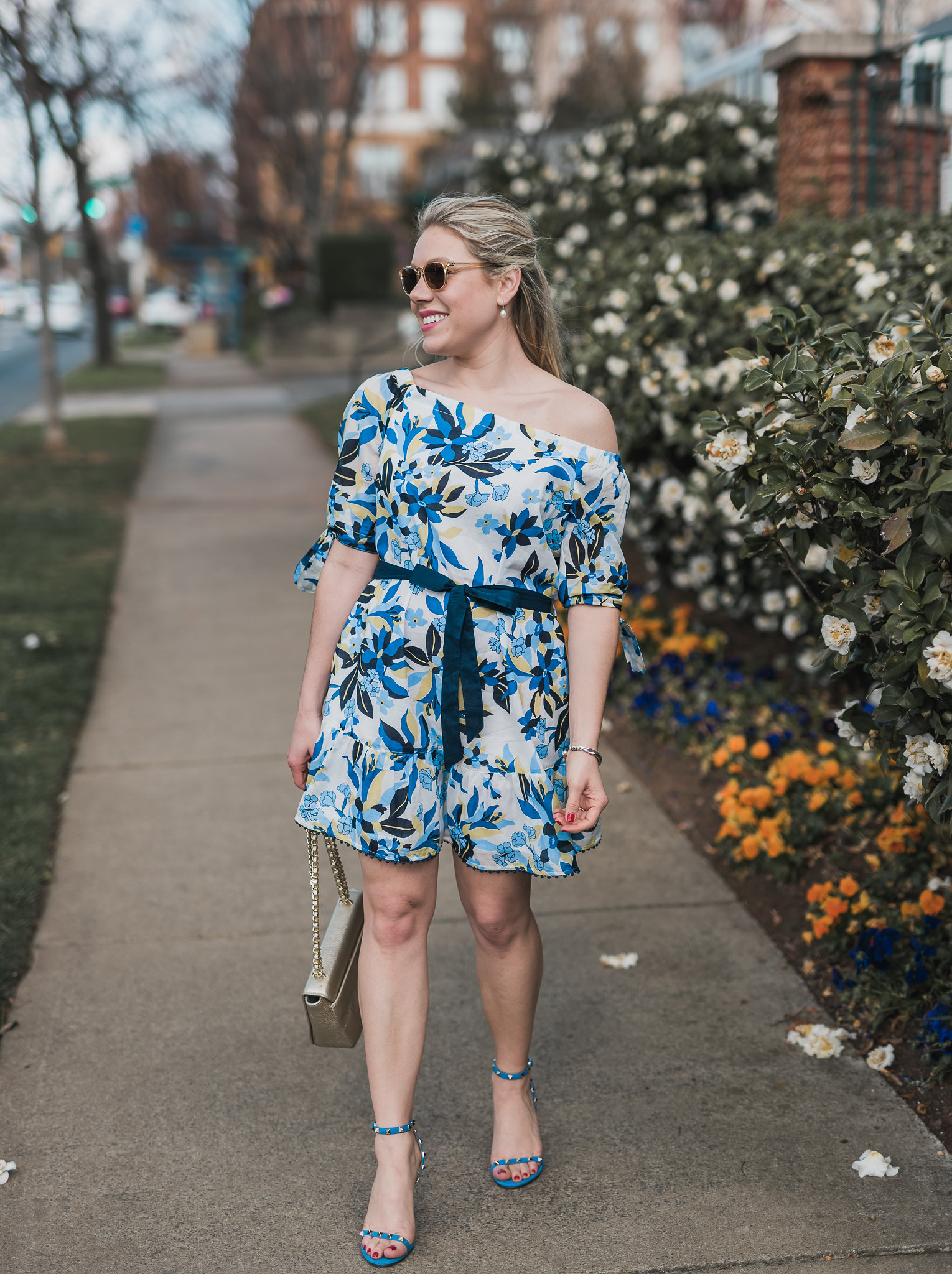 DRESS | SHOES | PURSE | SUNNIES | EARRINGS (similar, Tory Burch)
Around this time of year, Charlotte always gets a burst of warm weather bringing clear skies and blooming flowers along with it. It's a little tease into Spring (because it does not last forever) but I'm taking it as an excuse to pull out some of my favorite warmer weather dresses, new and old alike. I'm never one to skip out on an opportunity to go sans tights, so it's always dresses for me on days like these.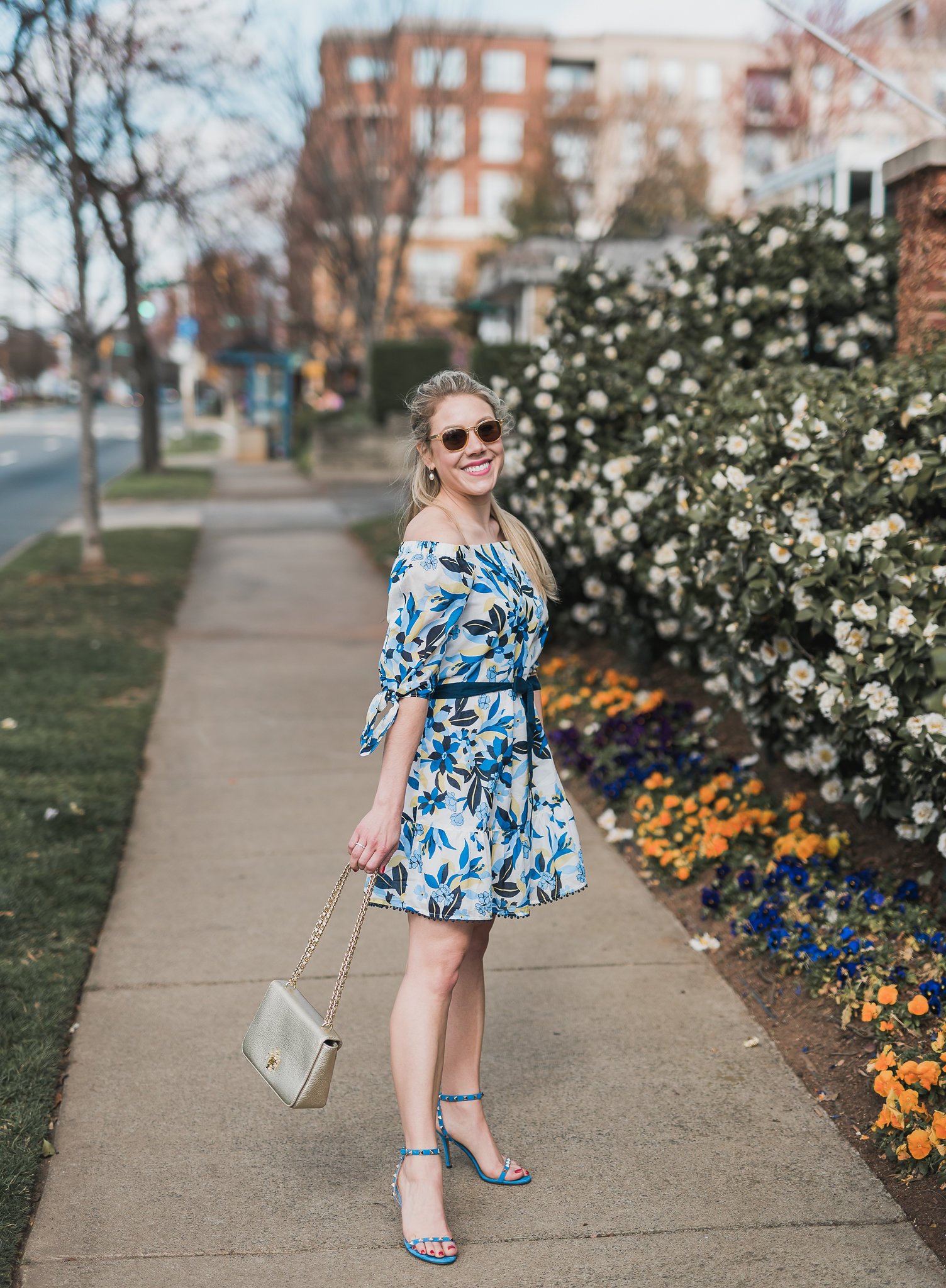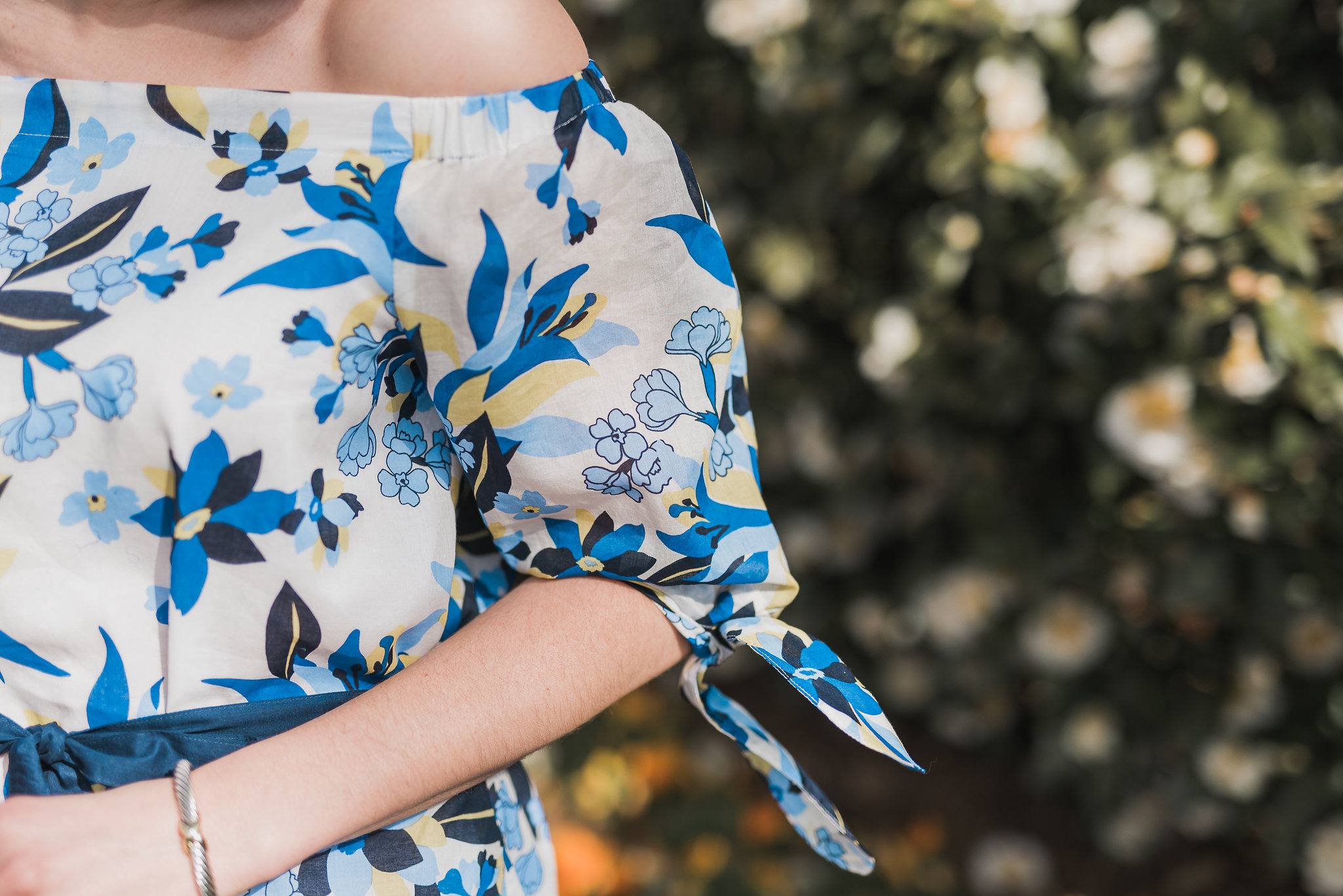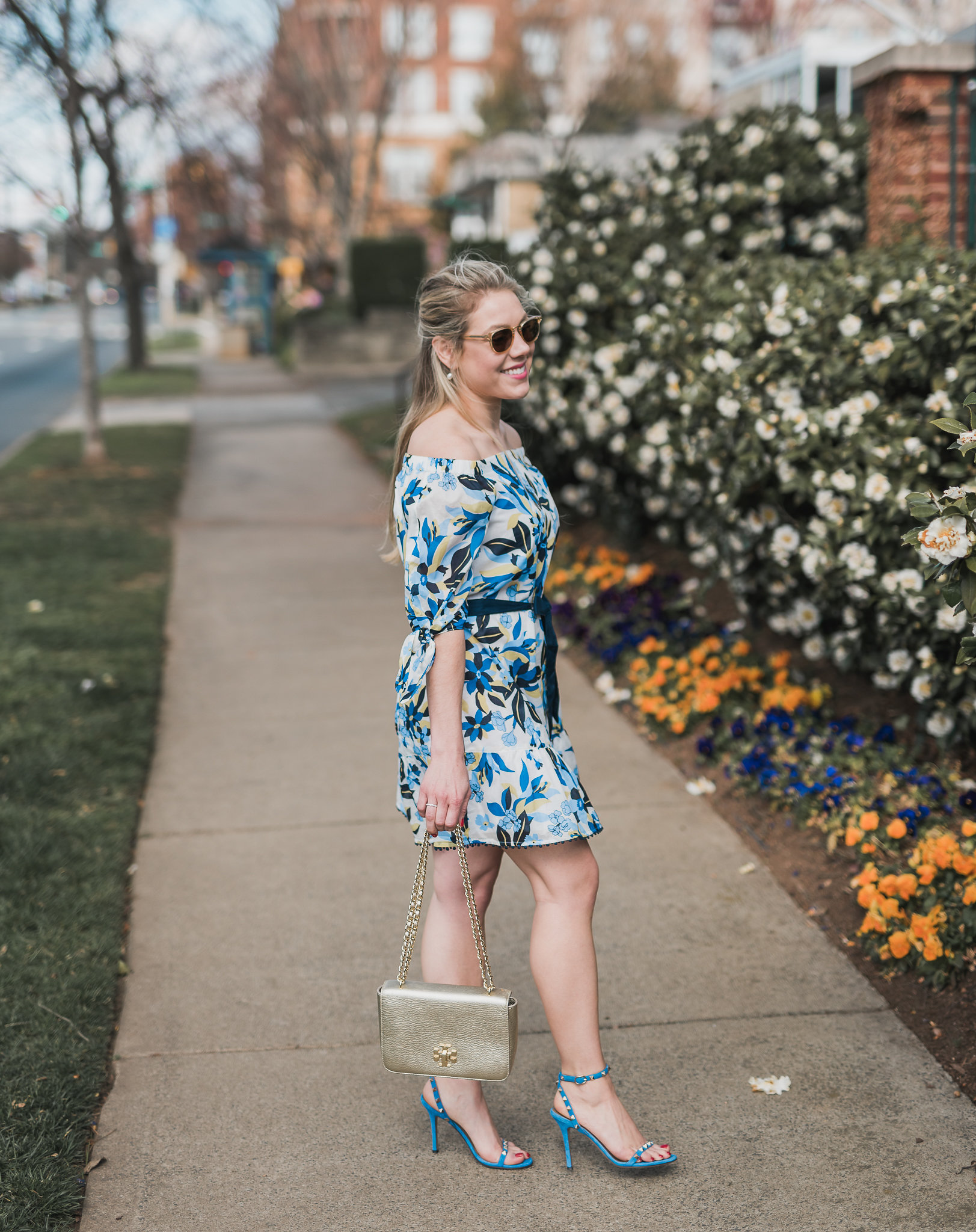 When Draper James asked me to feature pieces from their 2017 Spring Capsule I was beside myself with joy! The new collection is filled with beautiful vibrant pieces that exude Southern charm.  I couldn't resist this off-shoulder floral dress and was instantly drawn to its colorful print adorned with beautiful blue and yellow hues!  It would be perfect for a spring wedding, but in the meantime, I'll be wearing it with flats and a lightweight cardigan during the day.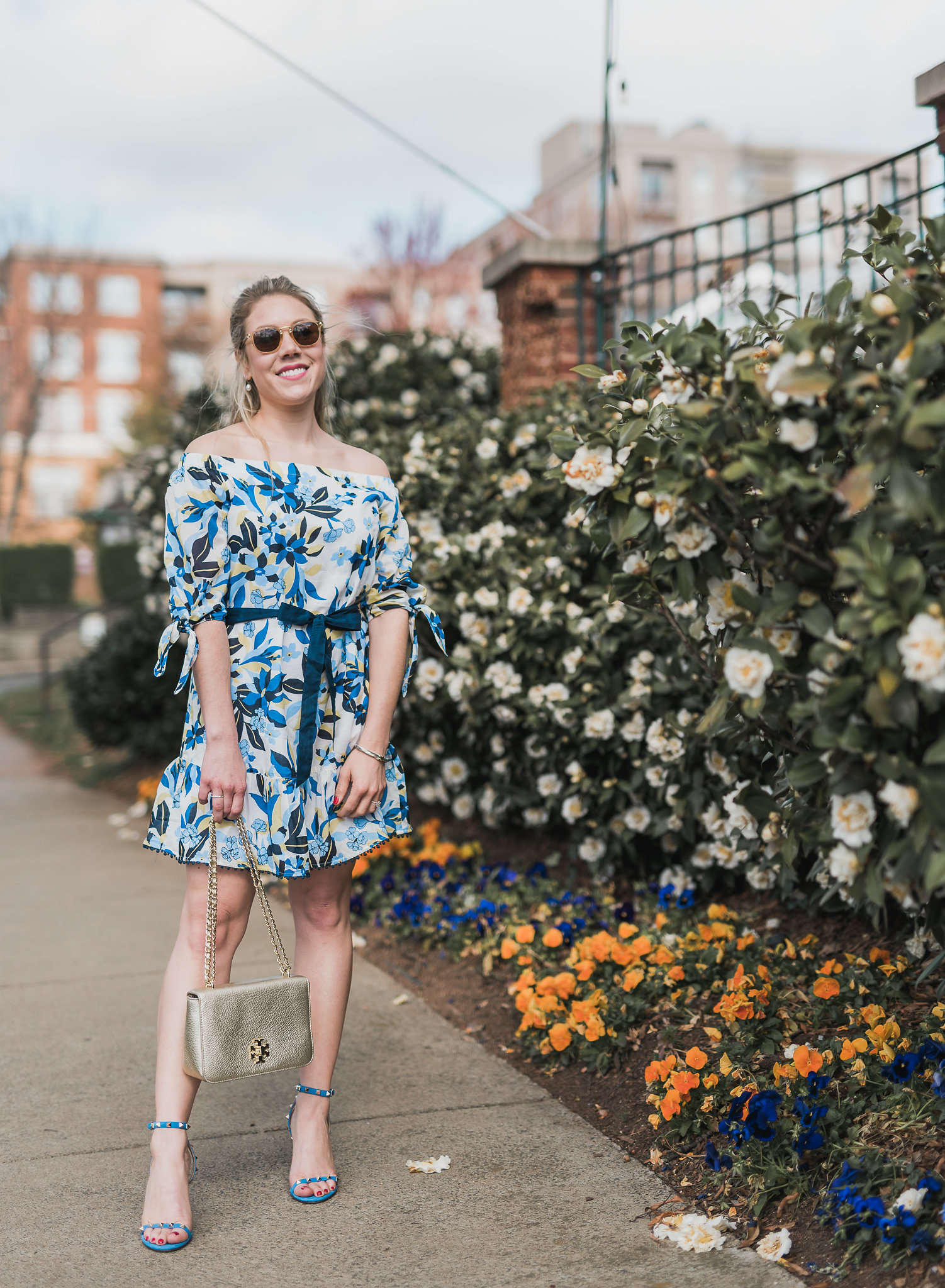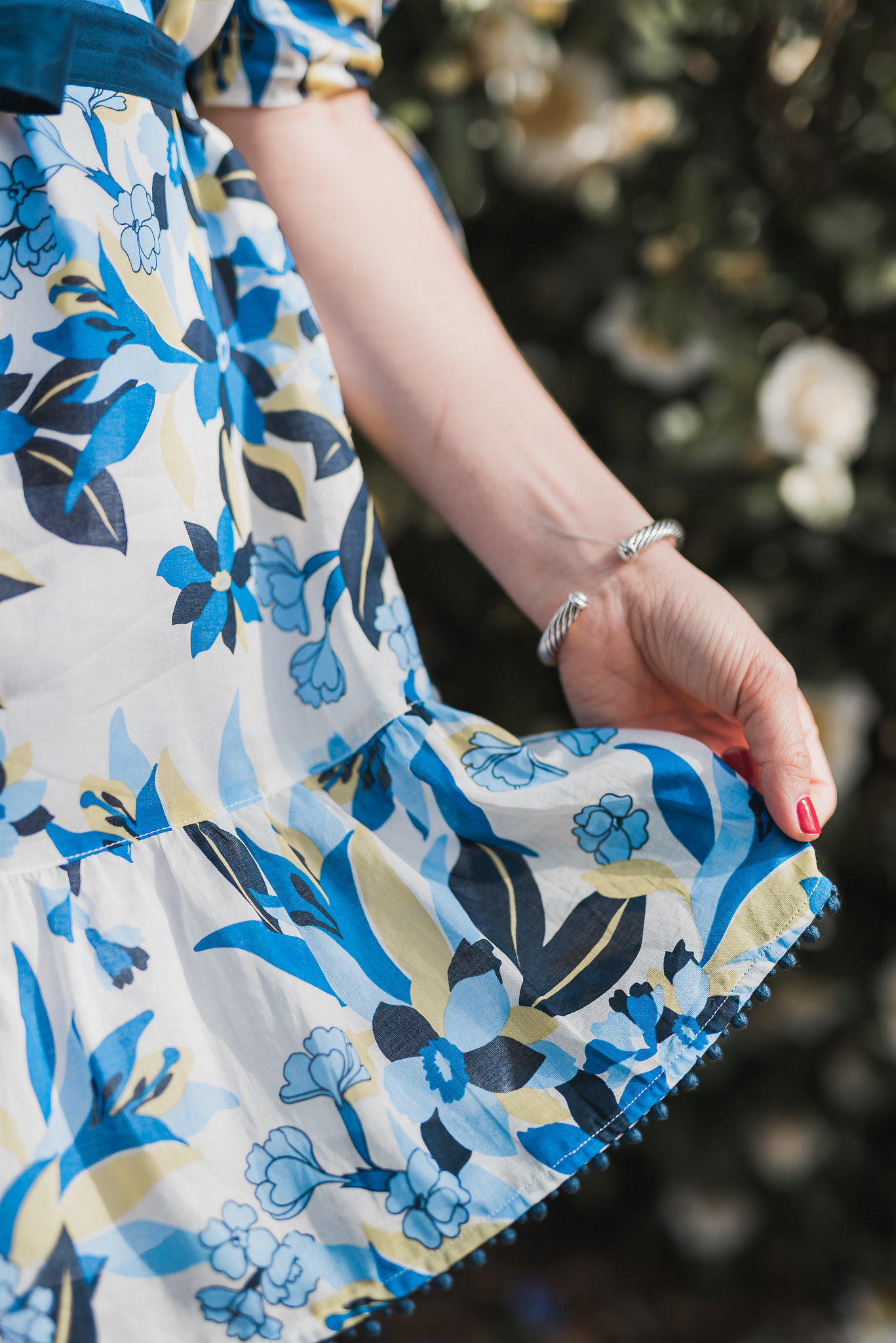 For those less familiar, Actress, Reese Witherspoon, started the company with the goal to bring contemporary, yet timeless Southern style to your wardrobe and your home, no matter where you live. Born and raised in the South, I relish in all things timeless, classic and uber feminine, and Draper James' collection of pieces offers all of those things!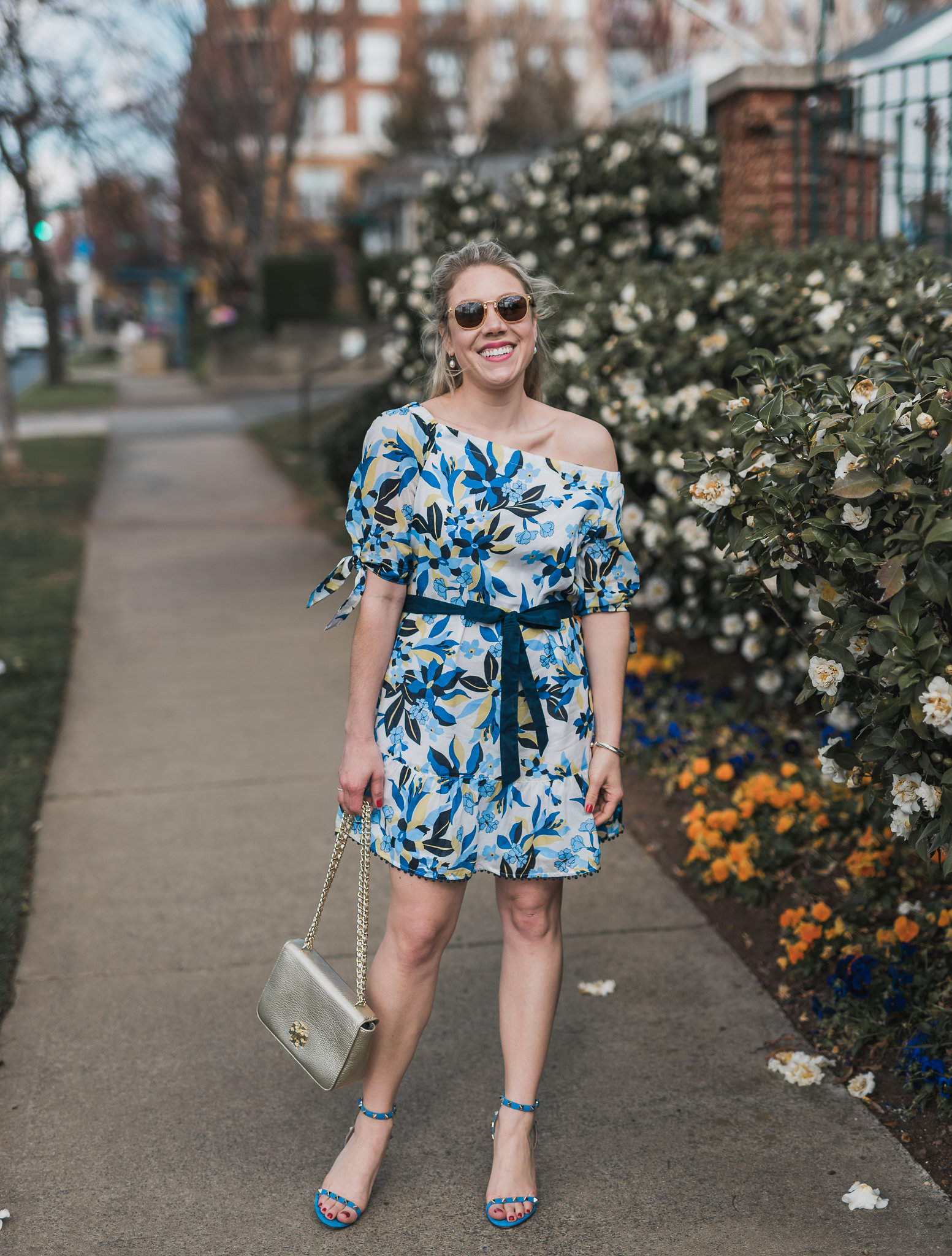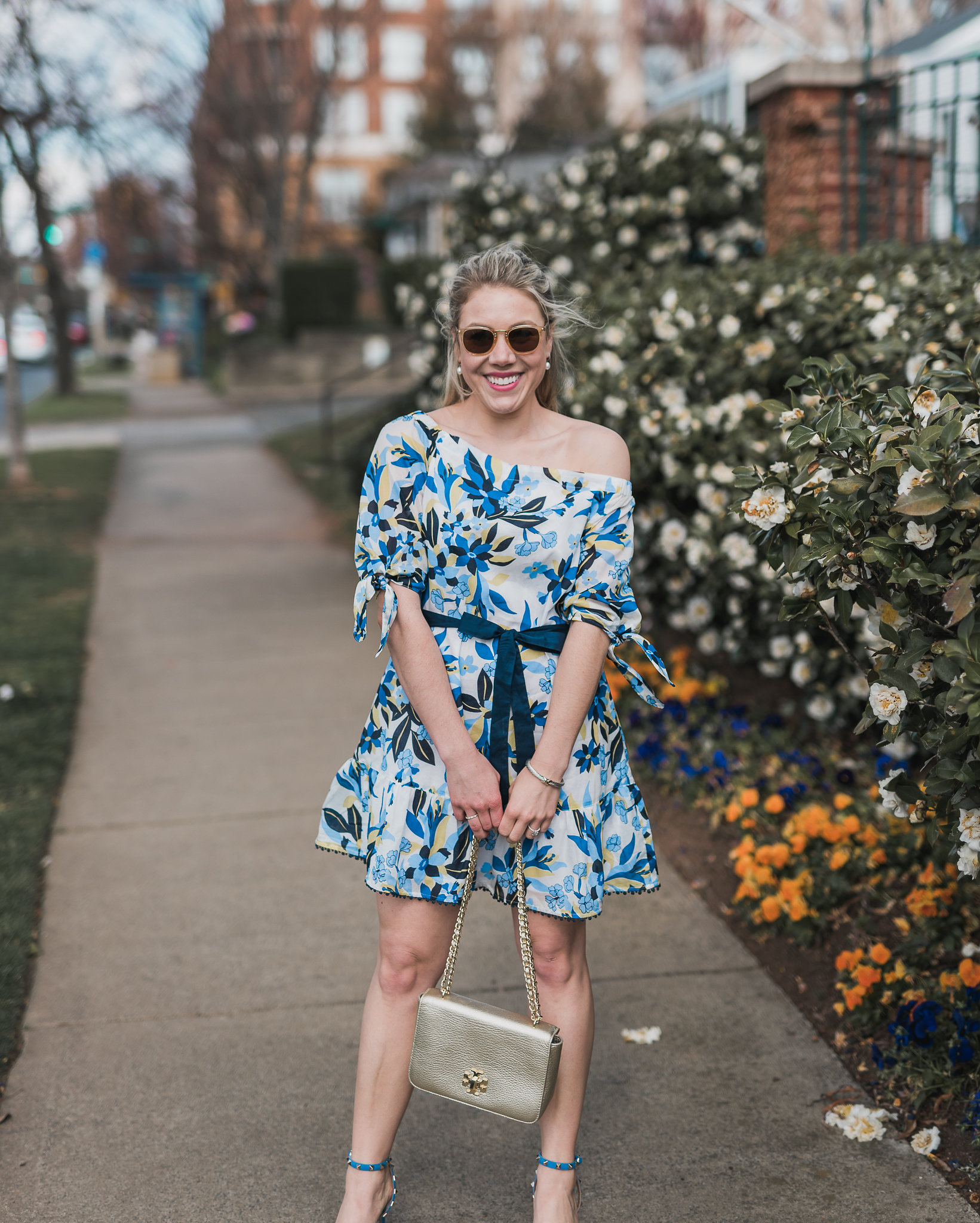 And if you're (mentally) skipping over the rest of Winter and just heading right into Spring, like me, check out some of these gorgeous pieces!  They're sure to put in the right state of mind –  ruffle floral dress, this chambray button down (oh my soul!), watermelon sweater (did you know NC was home to the 'Watermelon Capital of the World?'), and this flutter-sleeve cloister top (comes in a blue stripe and pink gingham).
xx,
Taylor-Rae
Click Images for Outfit Details:
Below are my favorite Draper James pieces: