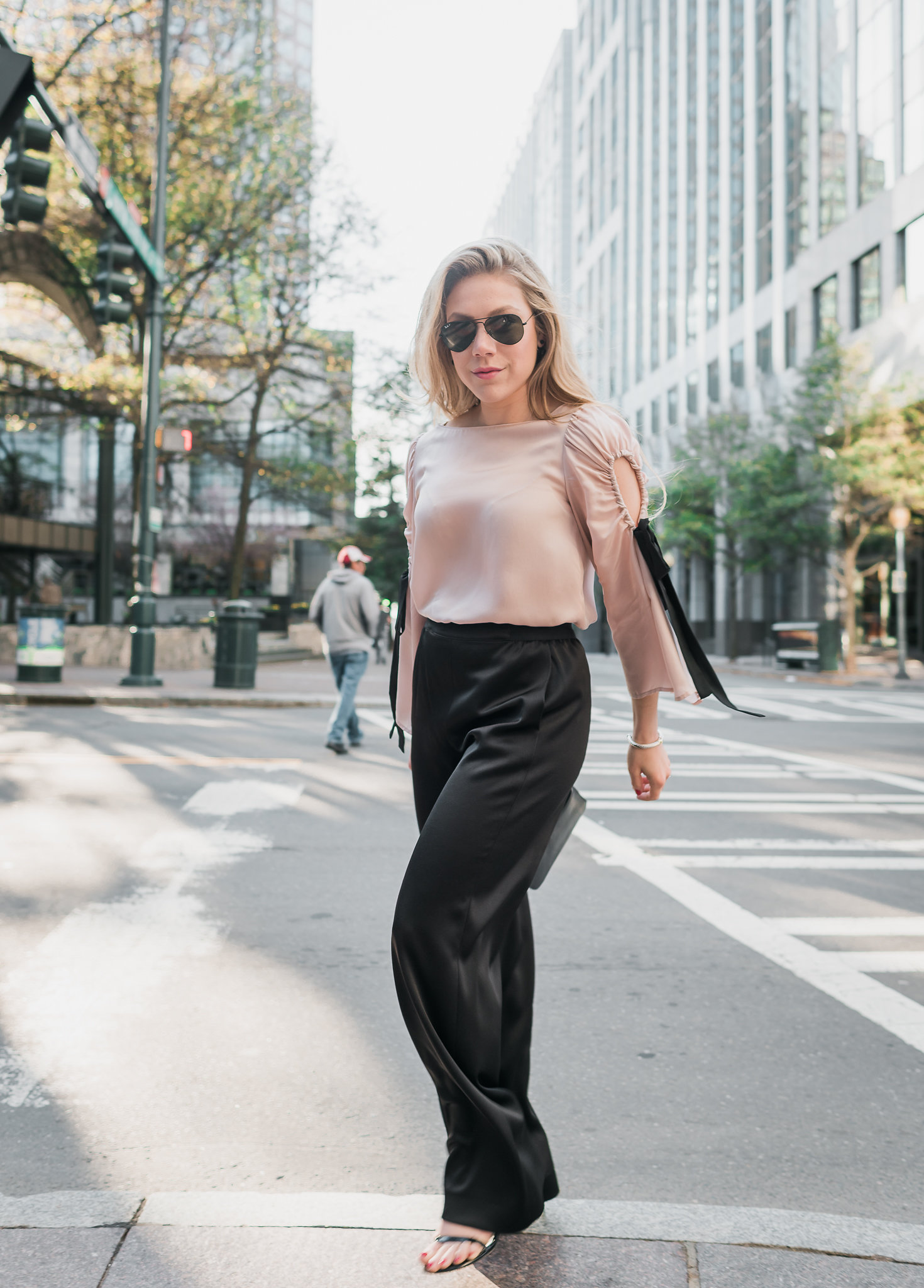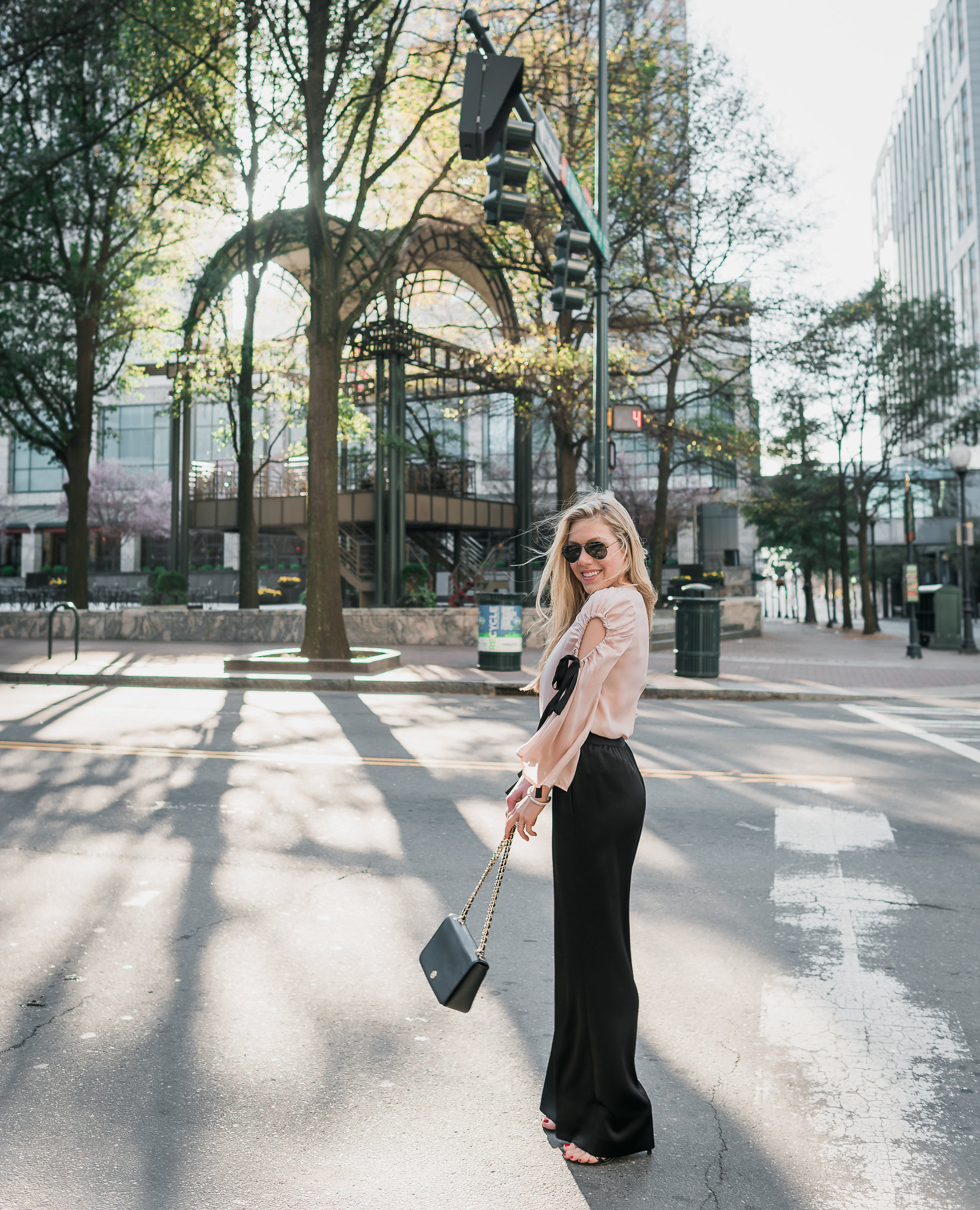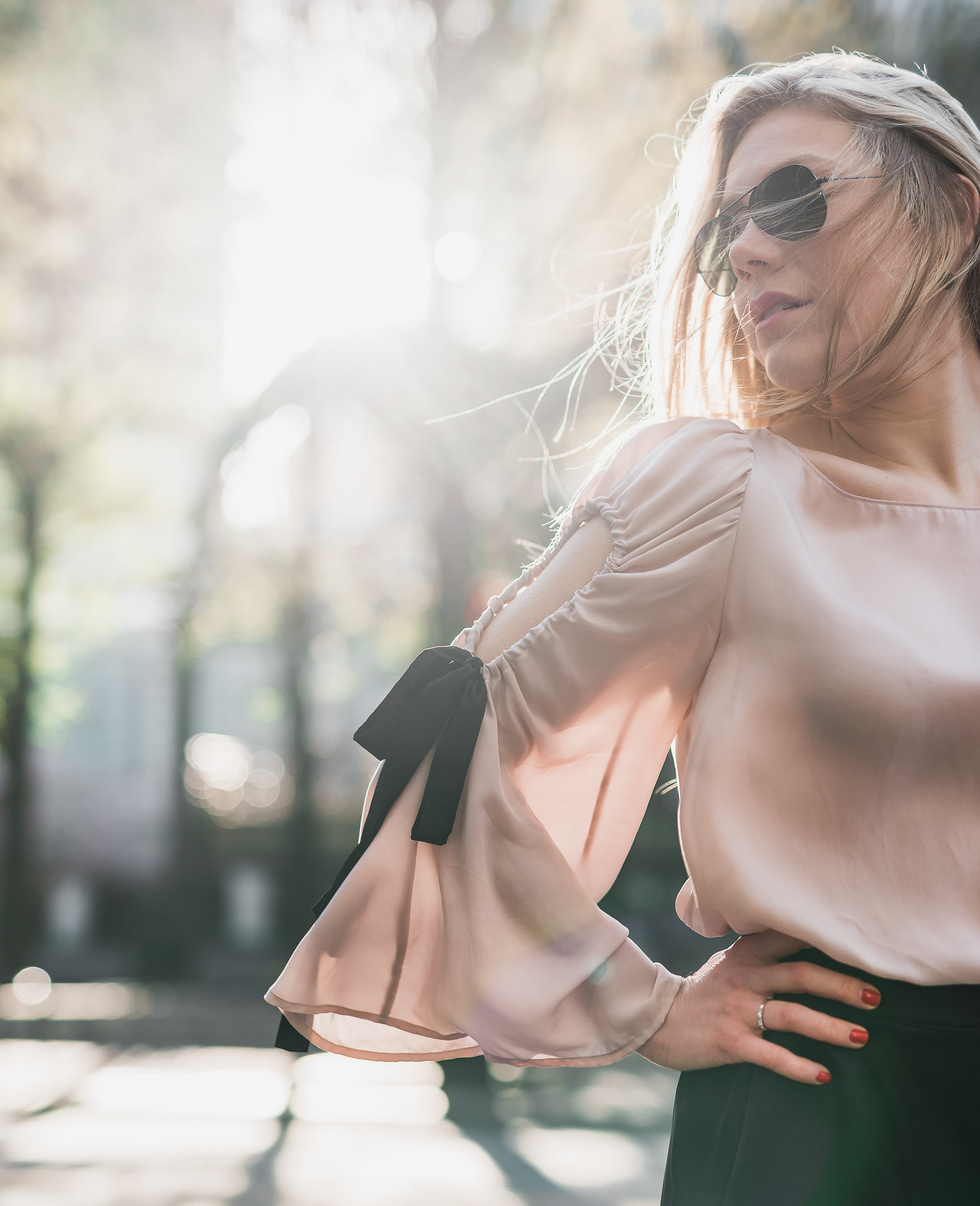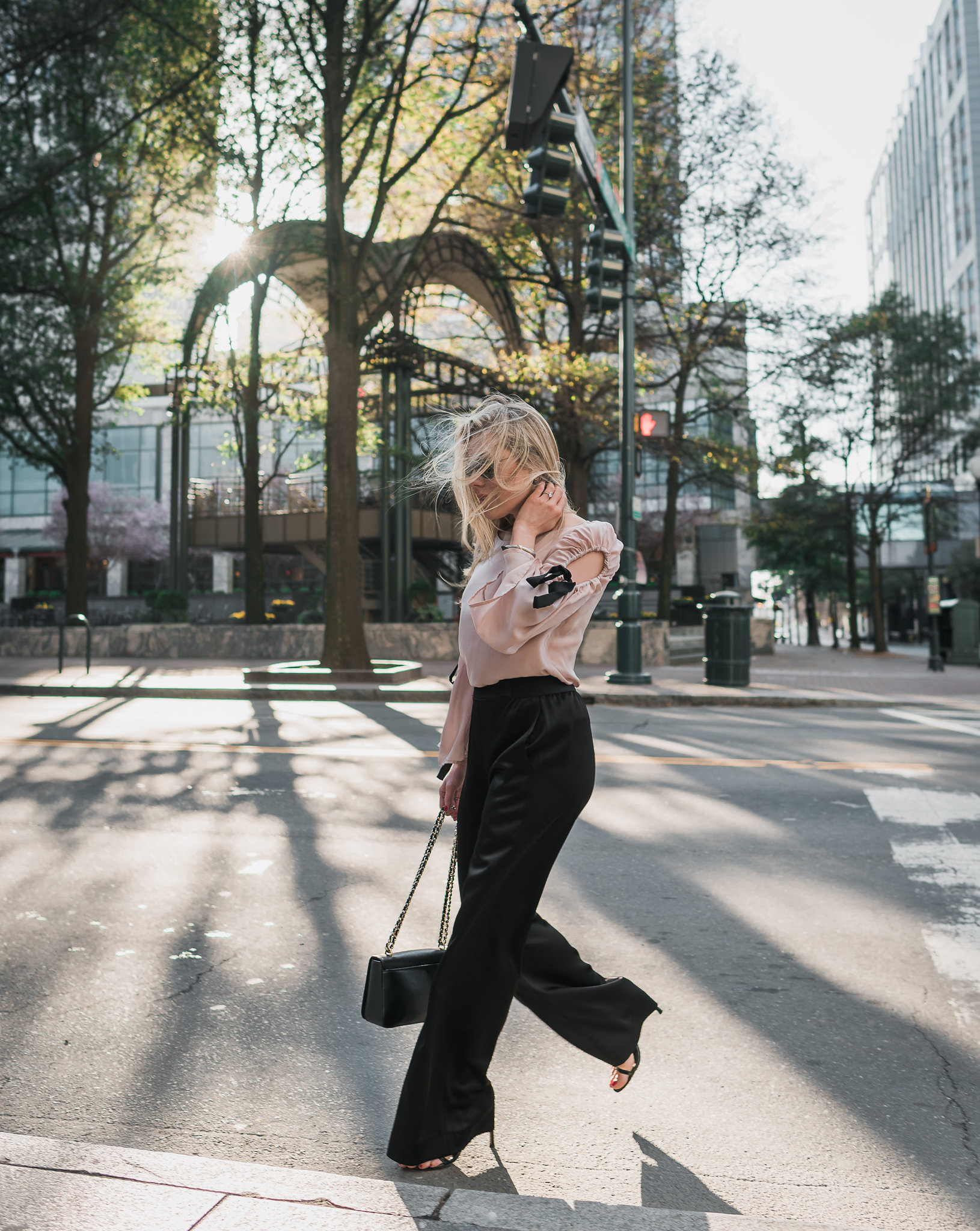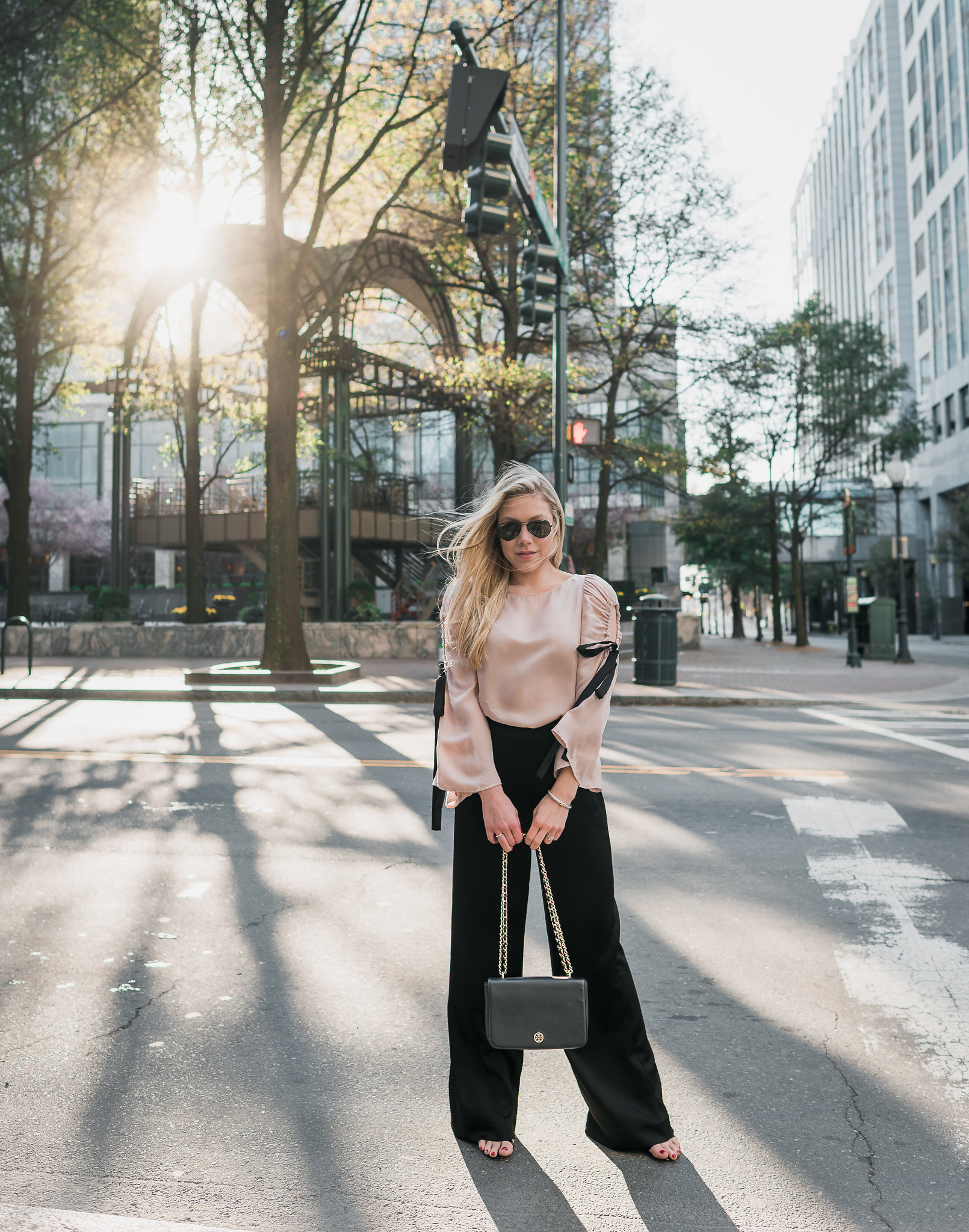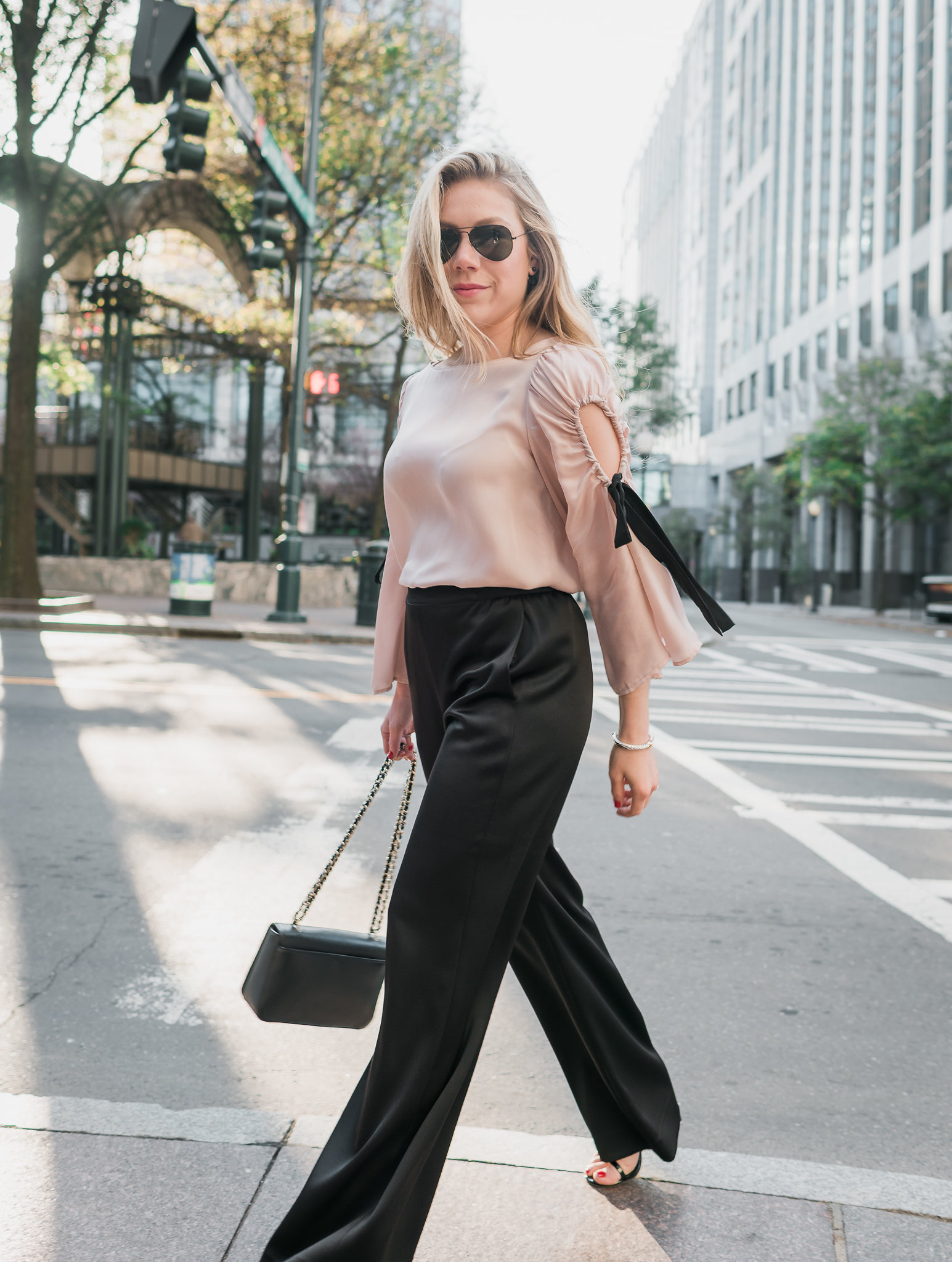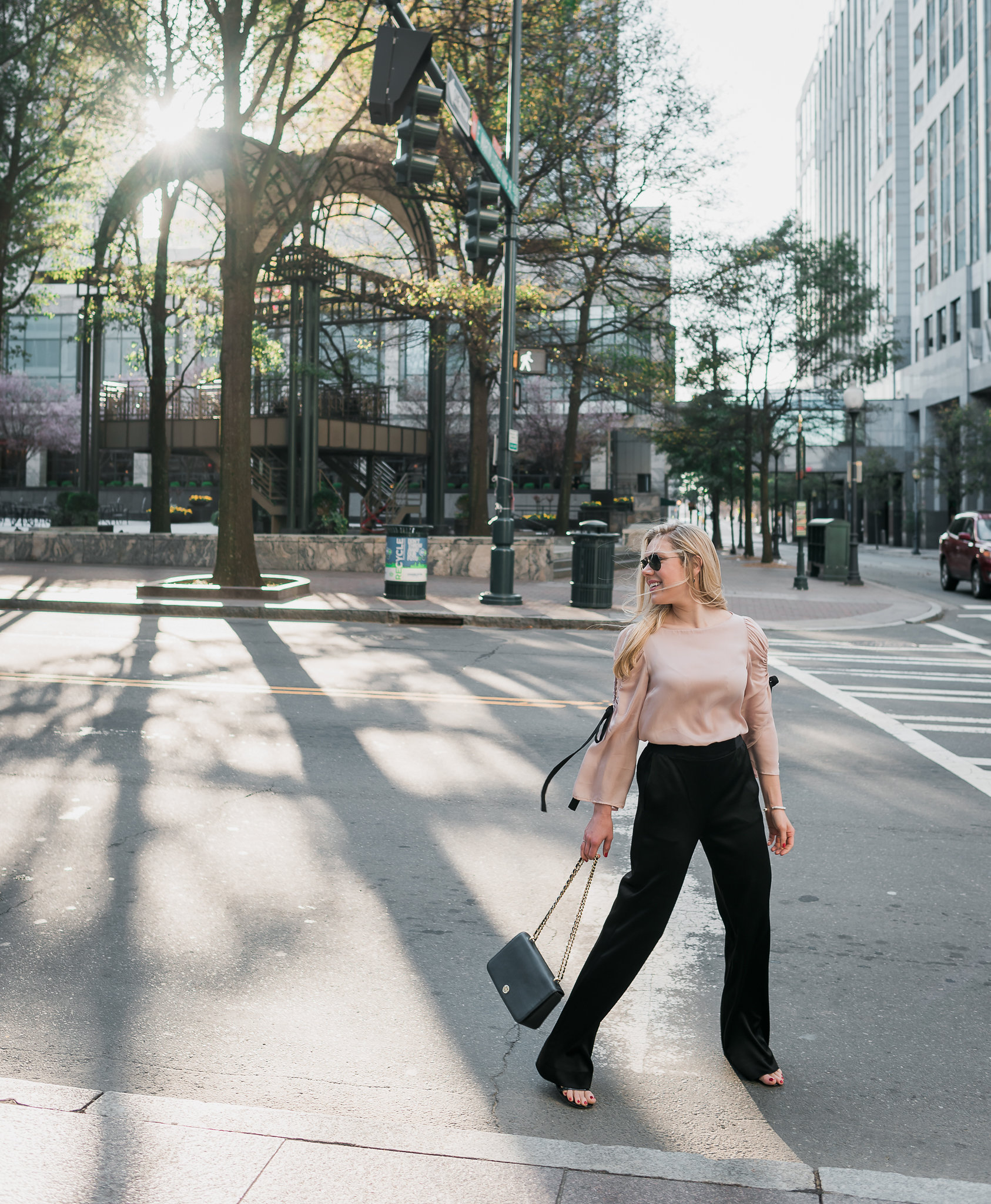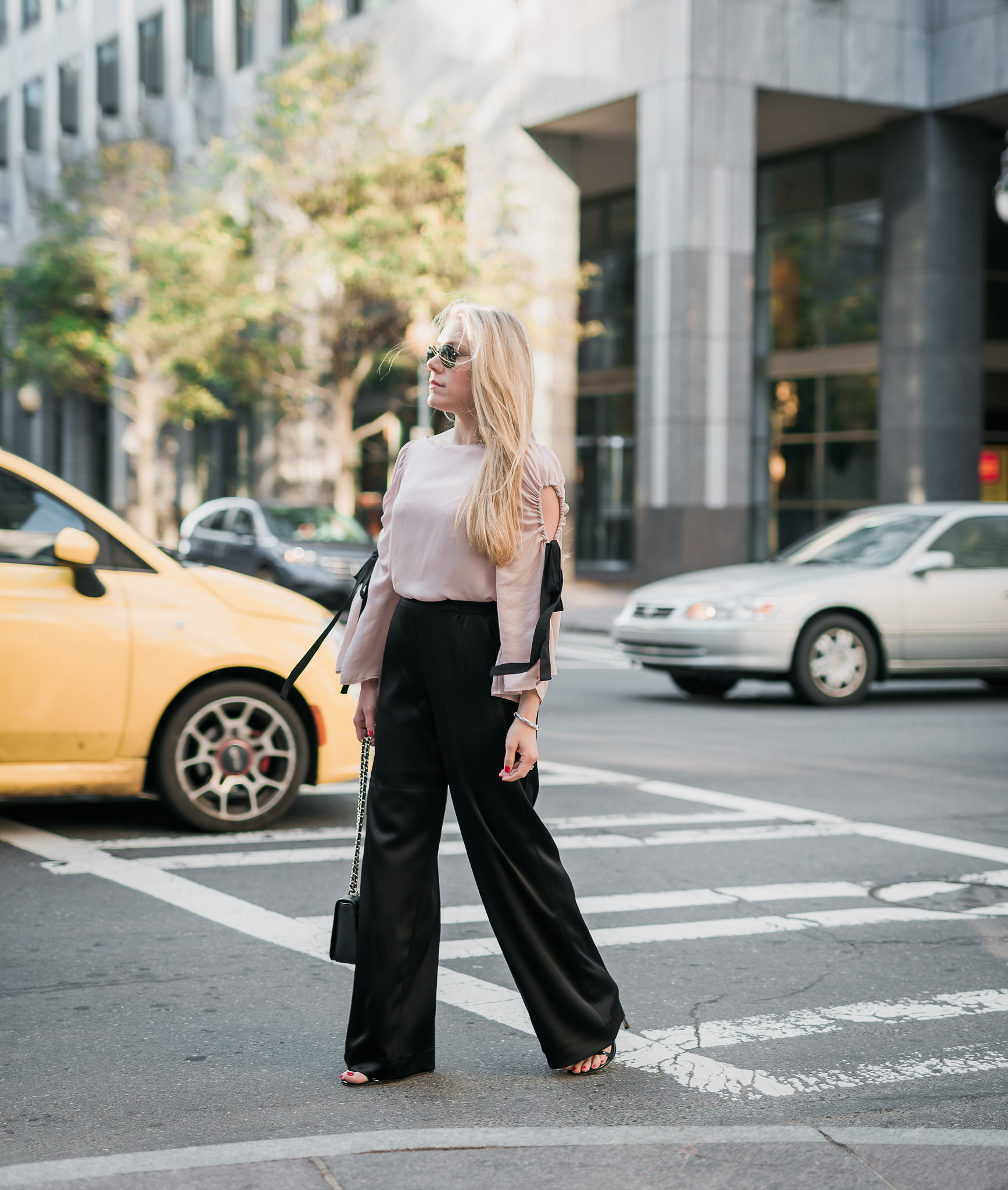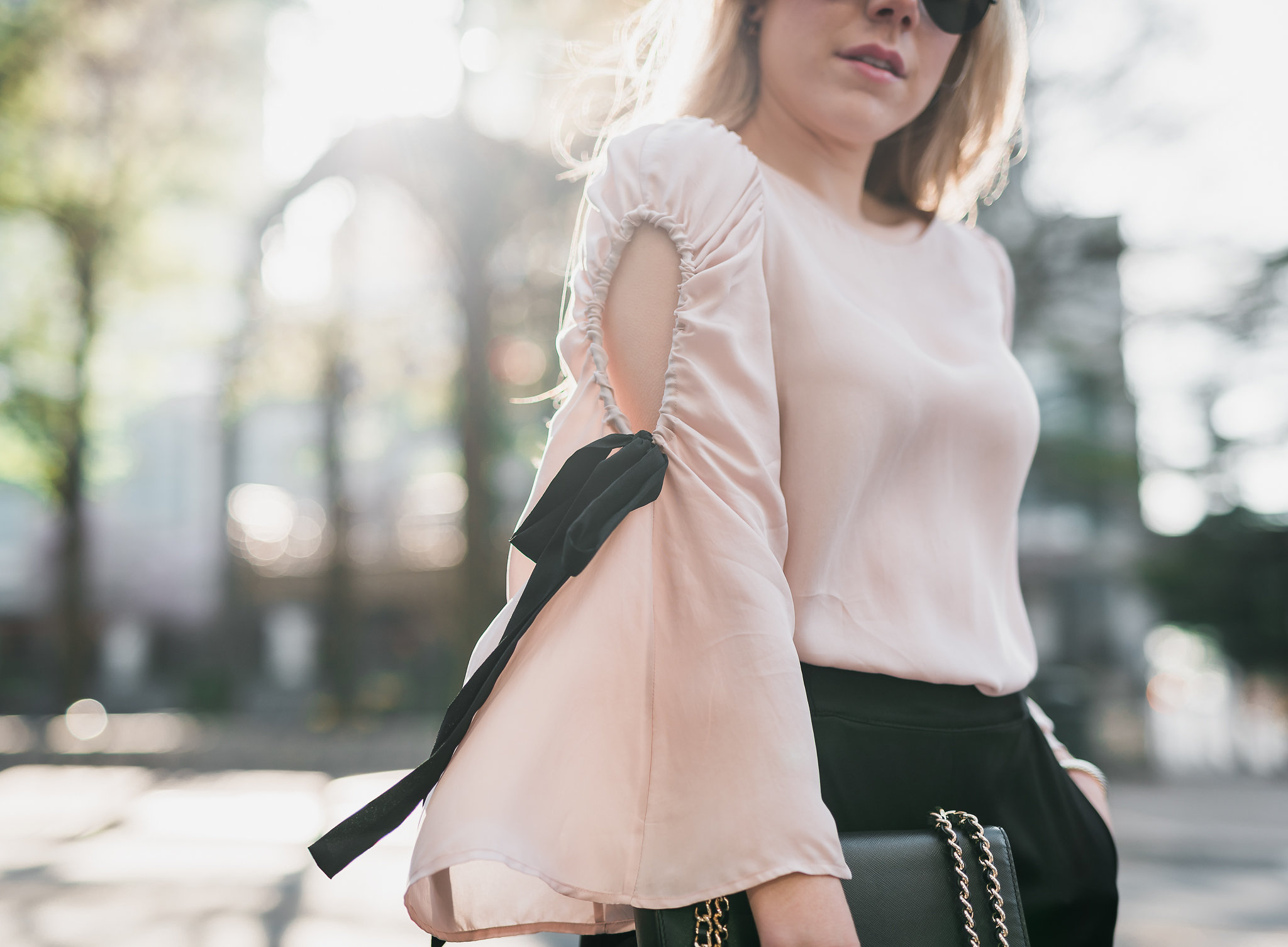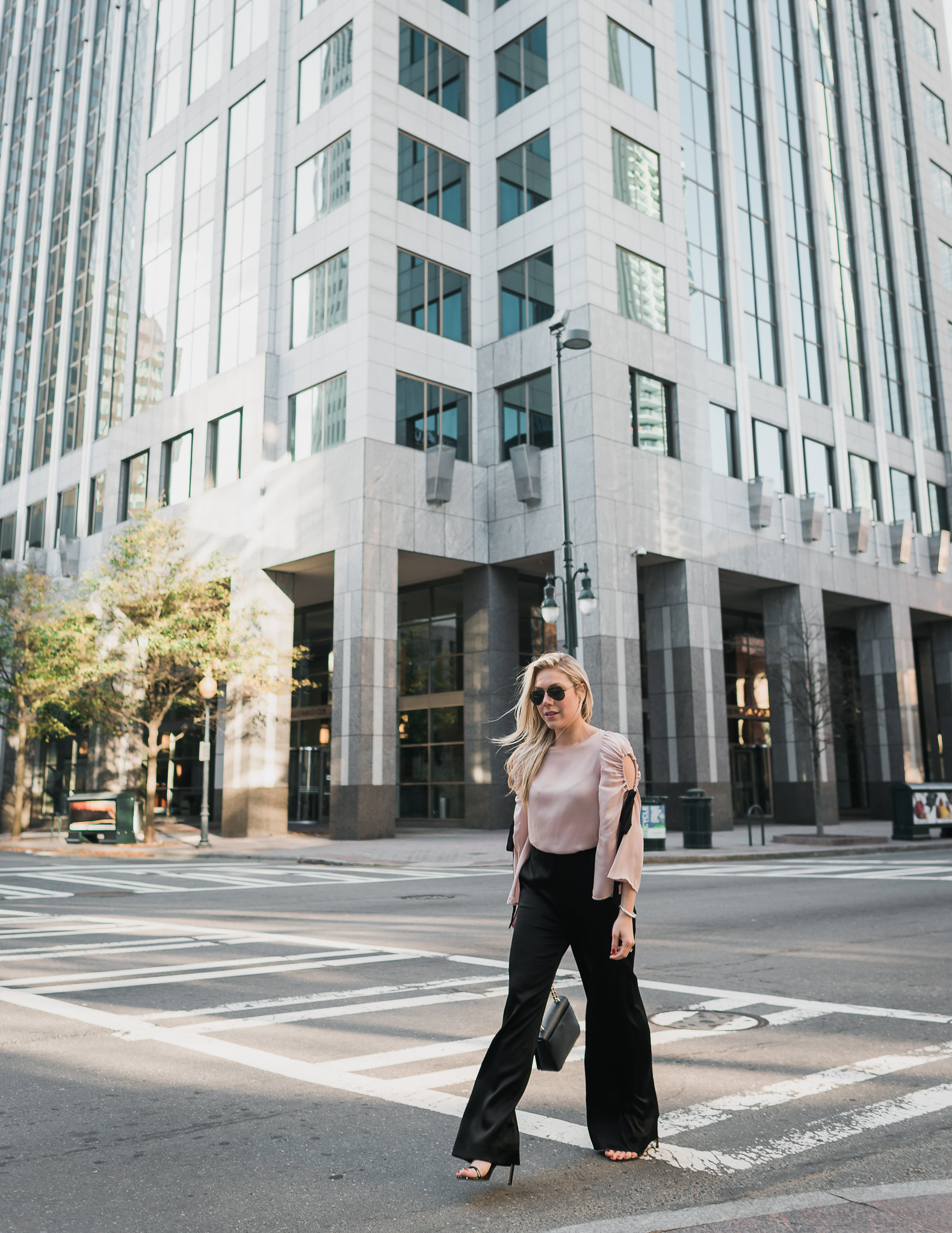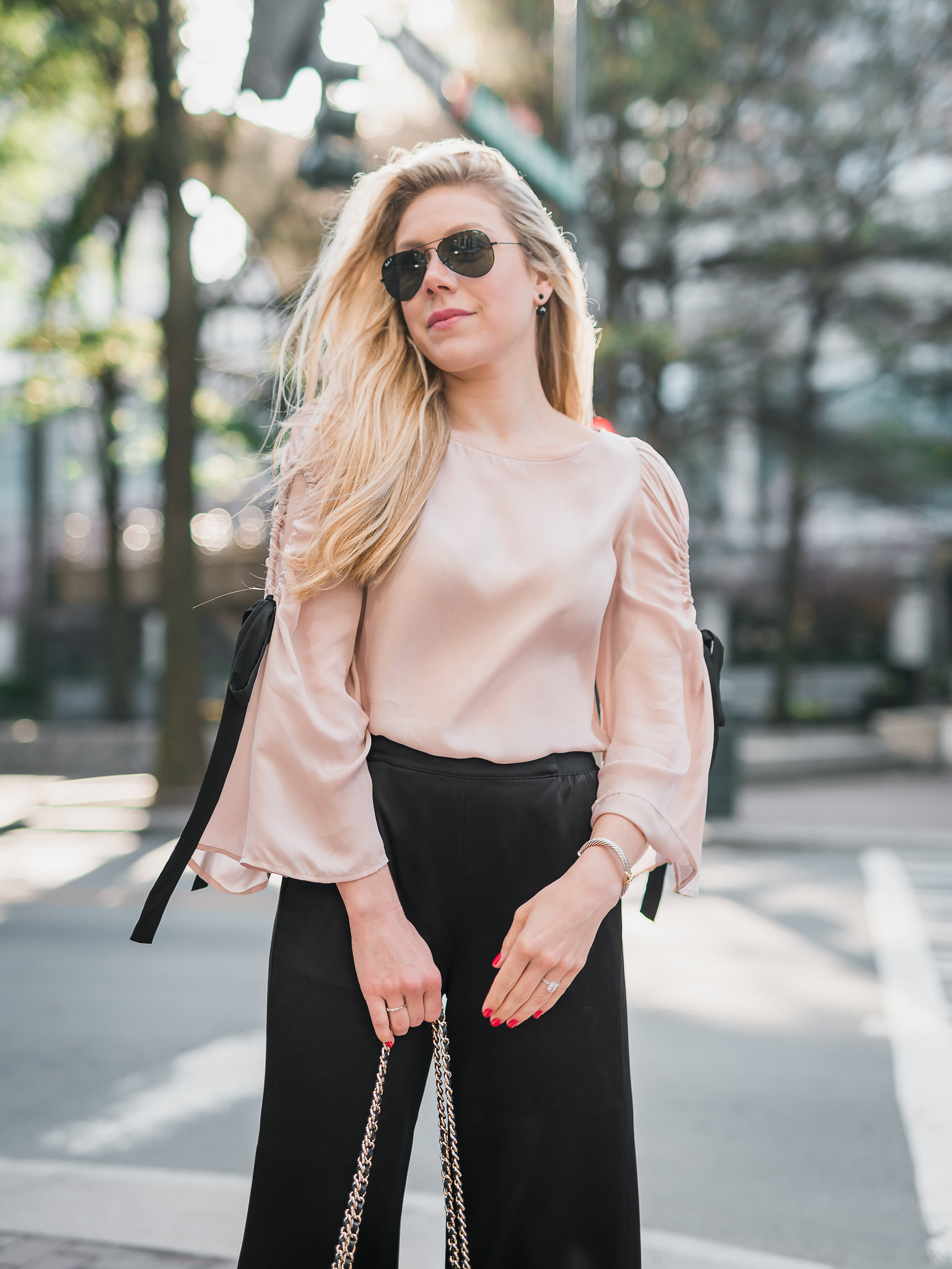 Outfit details:
BLOUSE | PANTS (similar, here & here) | PUMPS | BAG (similar, here) | SUNNIES
For many of us, the most meaningful pieces of clothing are the ones we already own. They may not be the nicest or most expensive items in our wardrobe, and they probably don't fit with the latest fashion cycle. The attachment, pride and loyalty we feel for them comes from somewhere deeper.
Is it an old college sweatshirt, your favorite pair of worn-in jeans (we all own a pair), an irreplaceable T-shirt from your most memorable concert, a splurge worthy accessory or, like me, something as mundane as a blouse?
This dawned on me the other morning while standing in my closet and dressed down to my undies with a cup of coffee in my hand, that among the most treasured items in my wardrobe is my collection of blouses.
Each one is very unique whether it be the color, material, quality or significance of the piece – some are silk, linen, have bows, ornate details, cost close to nothing despite being incredibly unique and well-made, or were Christmas gifts from my mom – yet the one thing they all have in common is that they only get better with time.
That said, today's post features a beautiful, well-made blouse I purchased for an incredible price. It's one of those unique finds, that I don't foresee losing its zeal in years to come. Although, finding a duplicate in the future will be near impossible. Those are the kind of pieces I love to find. And when I do, I purchase them. So, if you have a favorite item that only gets better with time, please share your story in the comments below or on my Instagram using hashtag #SSUniquelyMine.
Last weekend I was introduced to Club Monaco while visiting Charleston, SC.  Club Monaco offers a modern twist on contemporary-high fashion-elevated pieces. And for an affordable price!  That's a rare thing to find in this industry. Take a look around their site, linked here, I have a feeling you'll love it too!
Also, I'm aware I've been a bit absent from Style Soufflé as-of-late. I'm explaining why in Monday's post and trust me, you don't won't to miss this.
xx, Taylor-Rae
Outfit details: