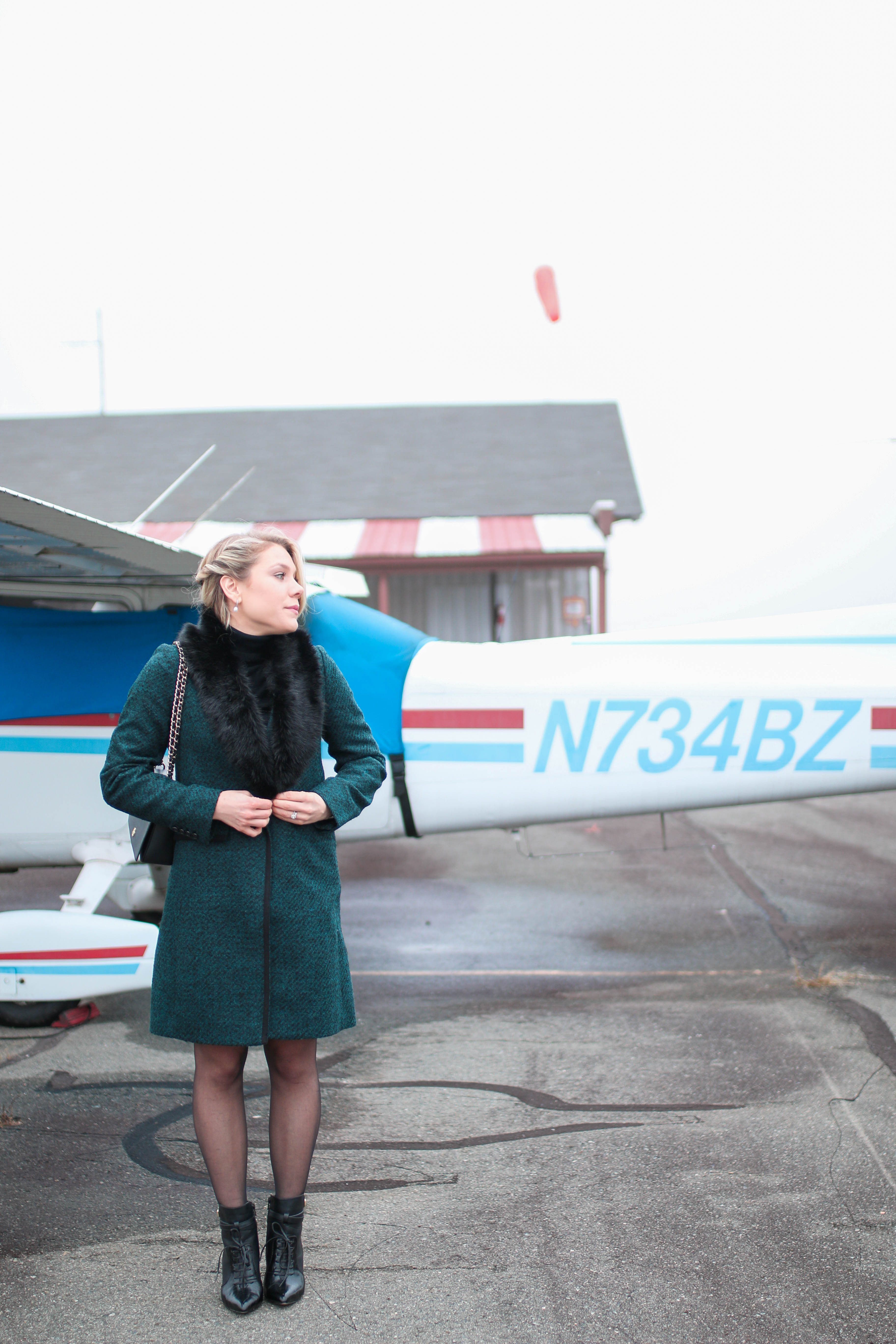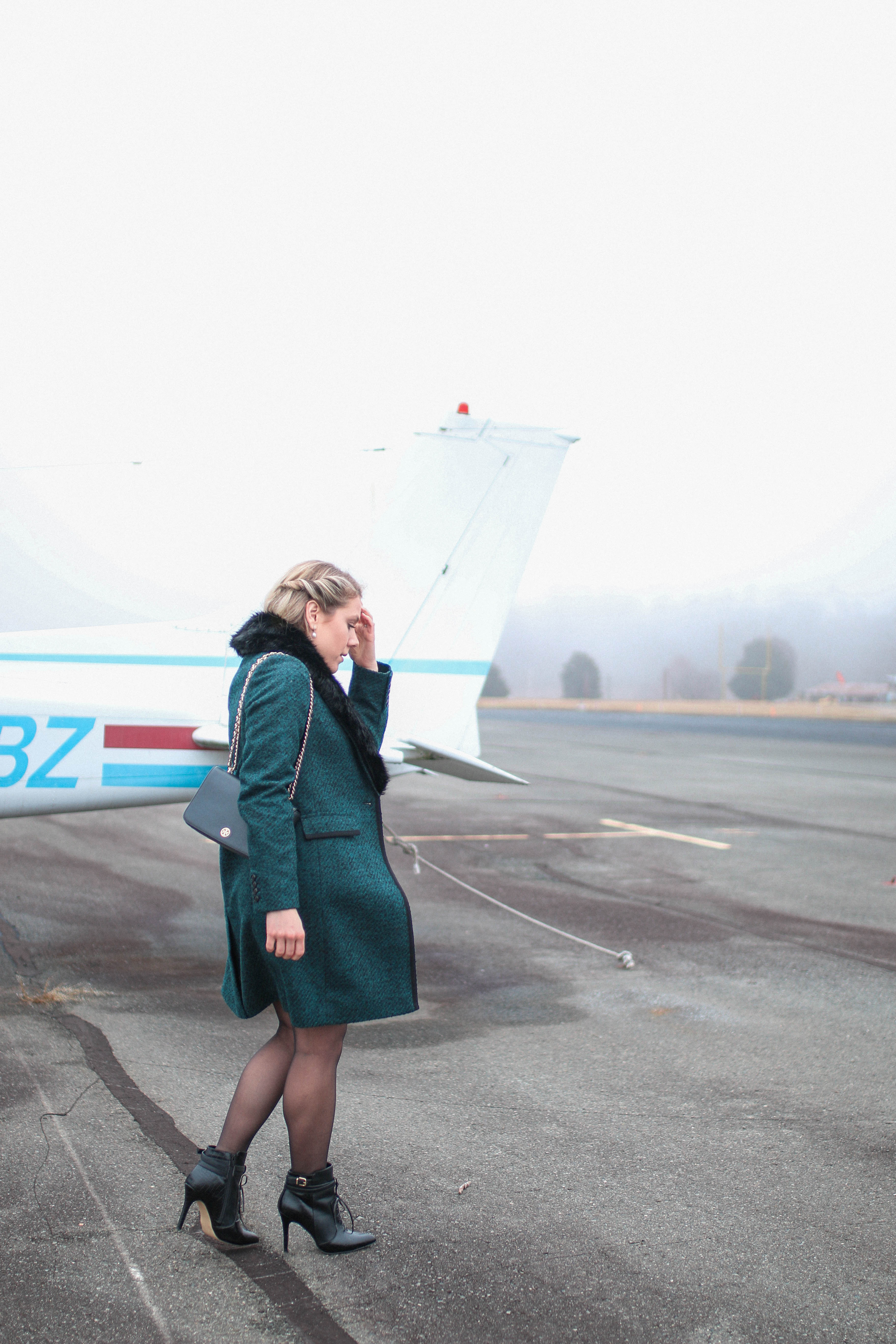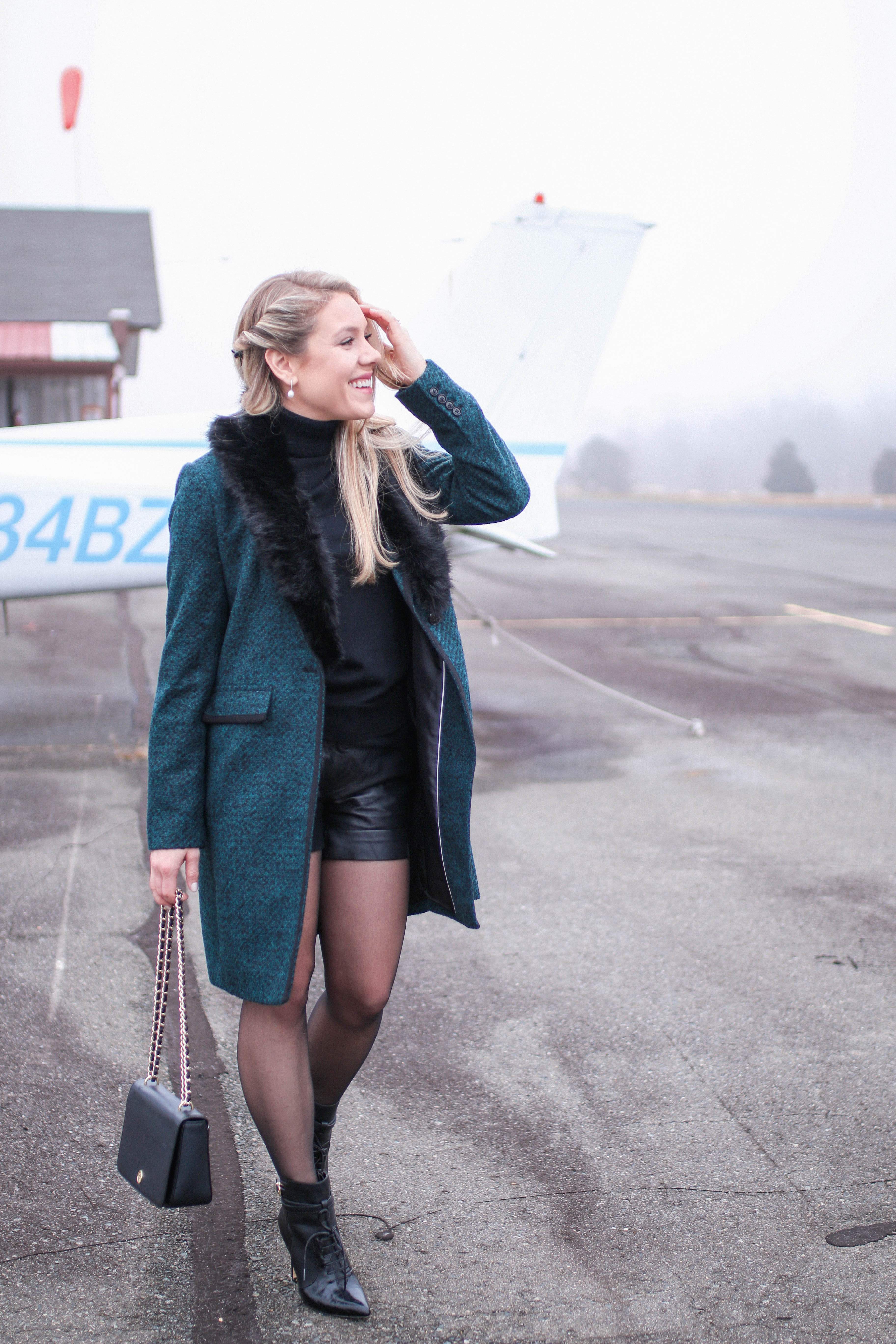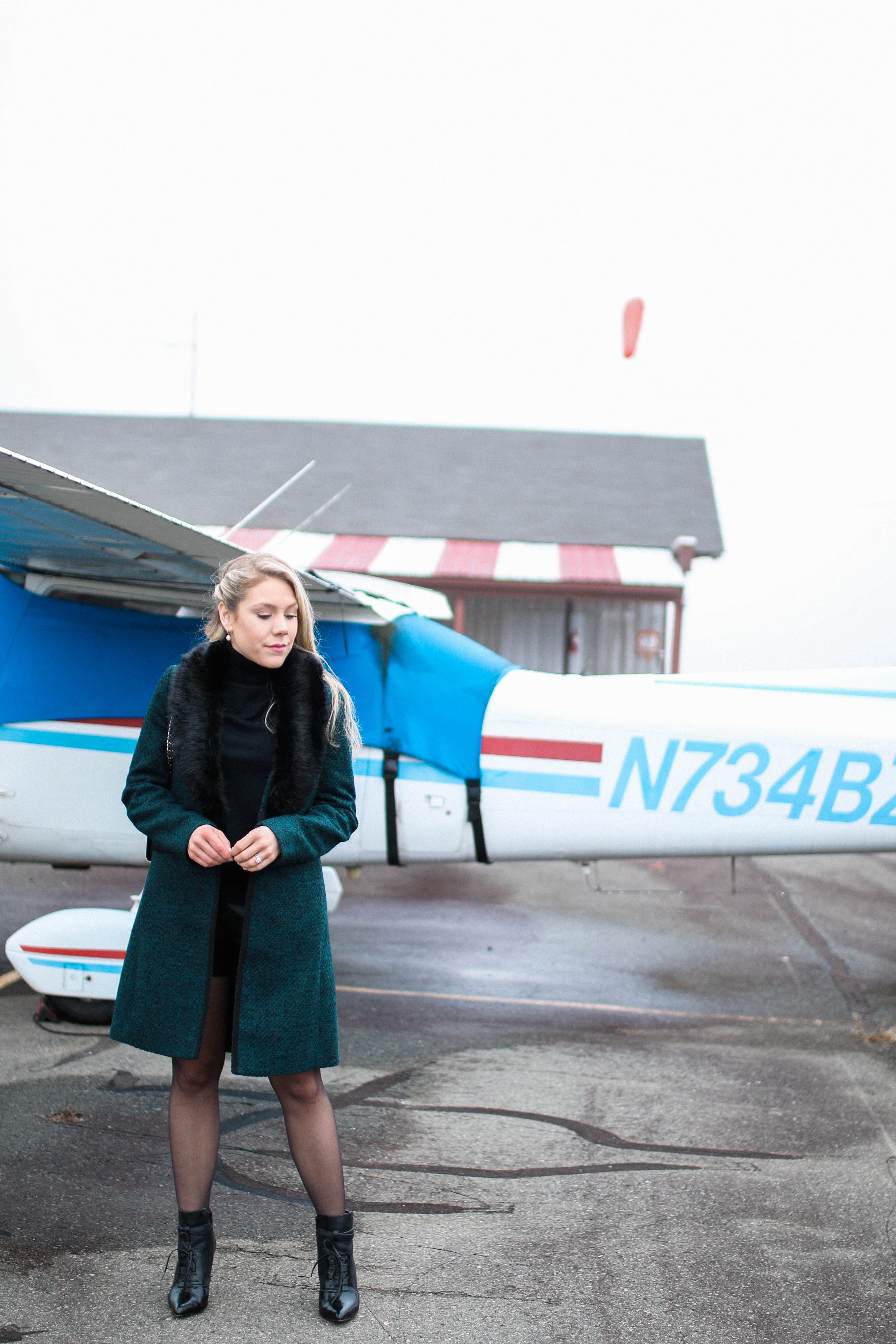 Coat | Sweater | Shorts (Limited sizes: 1 / 2 / 3 / 4) | Boots (similar) | Purse | Sheers
It would seem as though my Winter wardrobe consists entirely of the color black. I guess I've felt bold lately. As I've gotten older, I definitely like to invest in key pieces, like leather shorts or the leather pants featured in last weeks post (here). Timeless classics are always key, but I can't say that I like paying full price either. All of these pieces I purchased while on major sale – I've linked similar options for you above and below, if not the same pieces features.
Although the calendar says it's dead Winter, the thermometer in Charlotte screams Spring. Yesterday it was around 72 degrees out, so I took a much needed break from meetings, emails and conference calls to take Tucker (that's our Golden for any new readers) out to play in the park across the street from townhouse. I've also been dying over so many beautiful pieces for Spring. I've complied a list of a few favorites for you below.

Next week I will be sharing some exciting and personal news, so stay tuned!
xx,
Taylor-Rae
Outfit Details

Coat | Sweater | Shorts (Limited sizes: 1 / 2 / 3 / 4) | Boots (similar) | Purse | Sheers