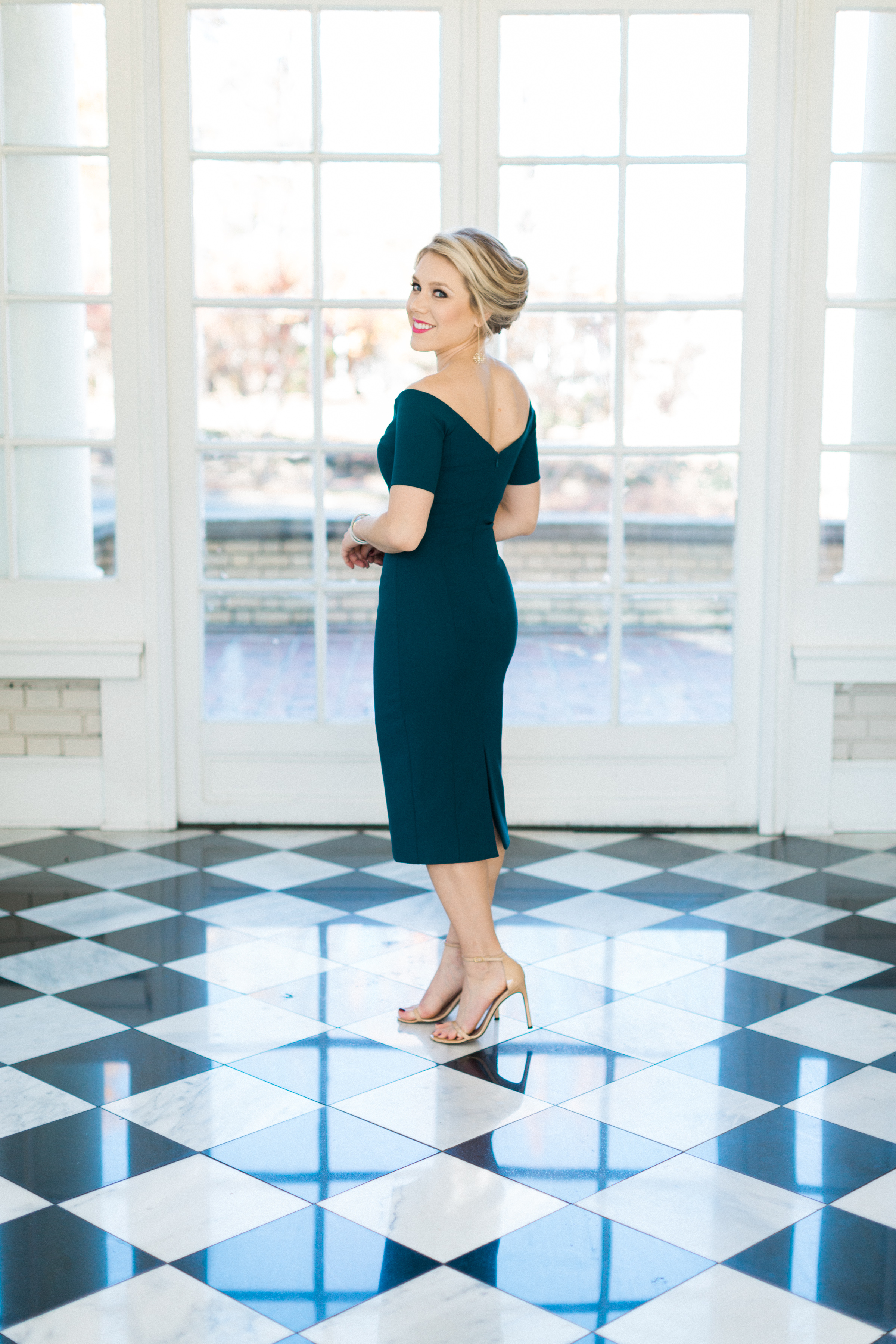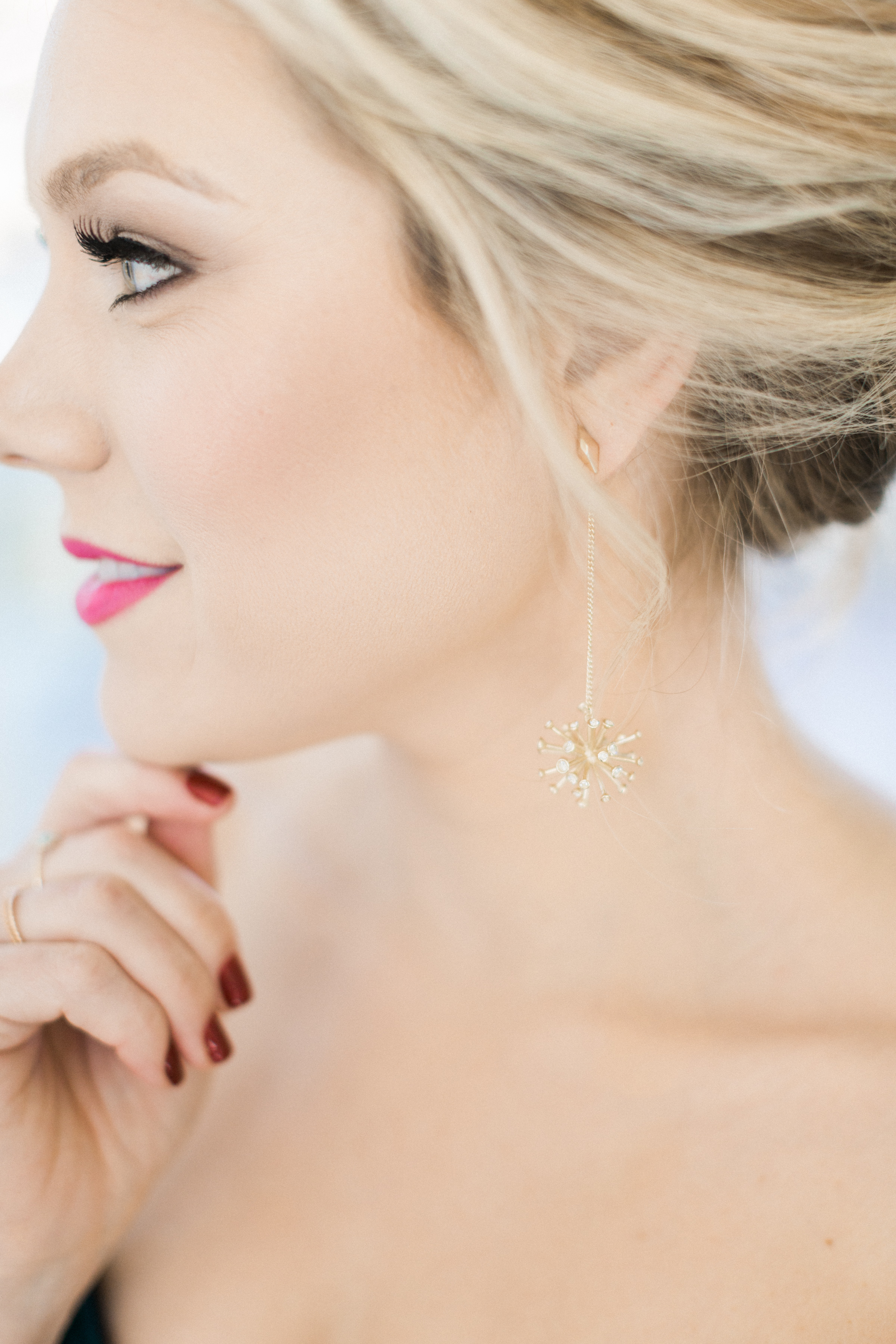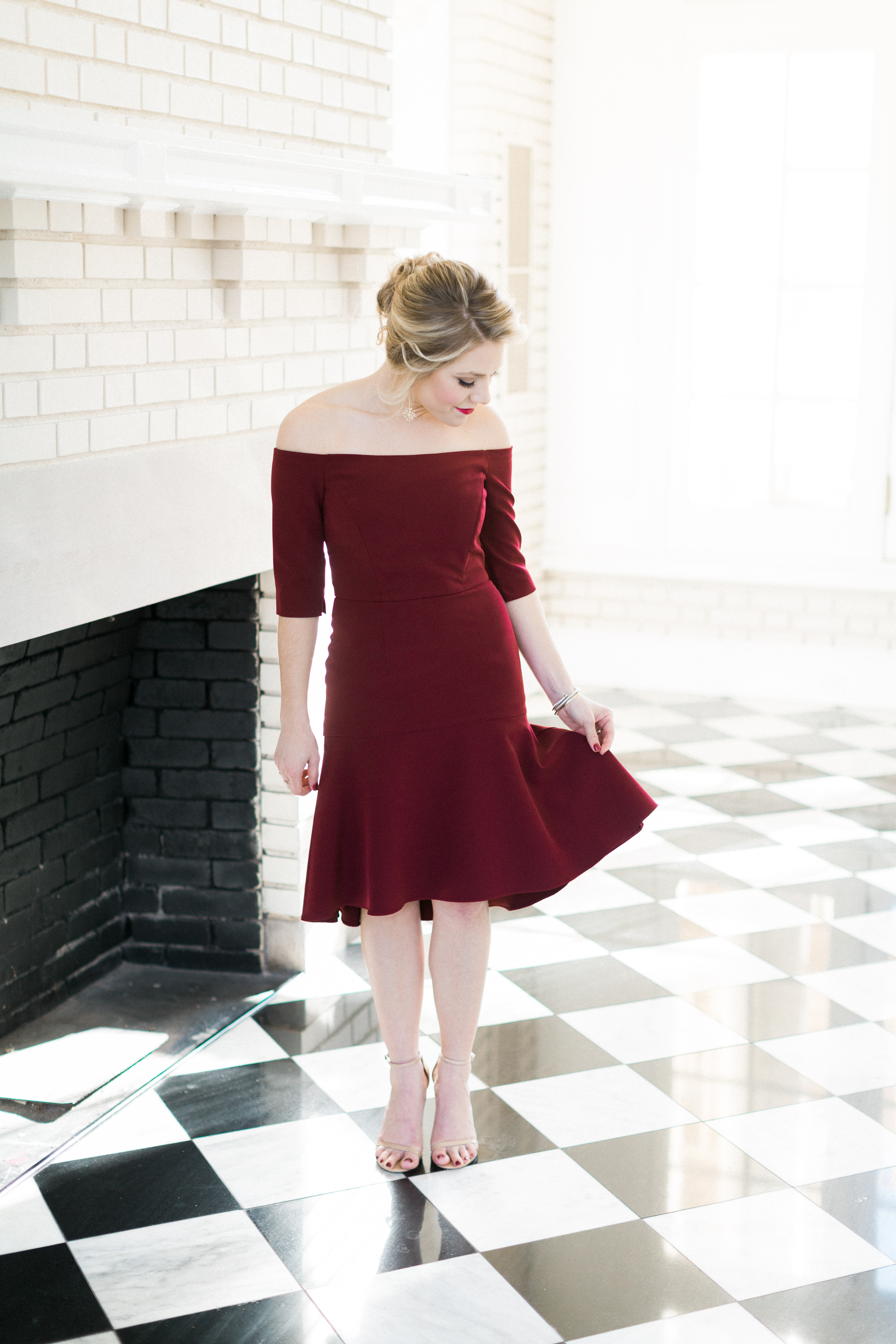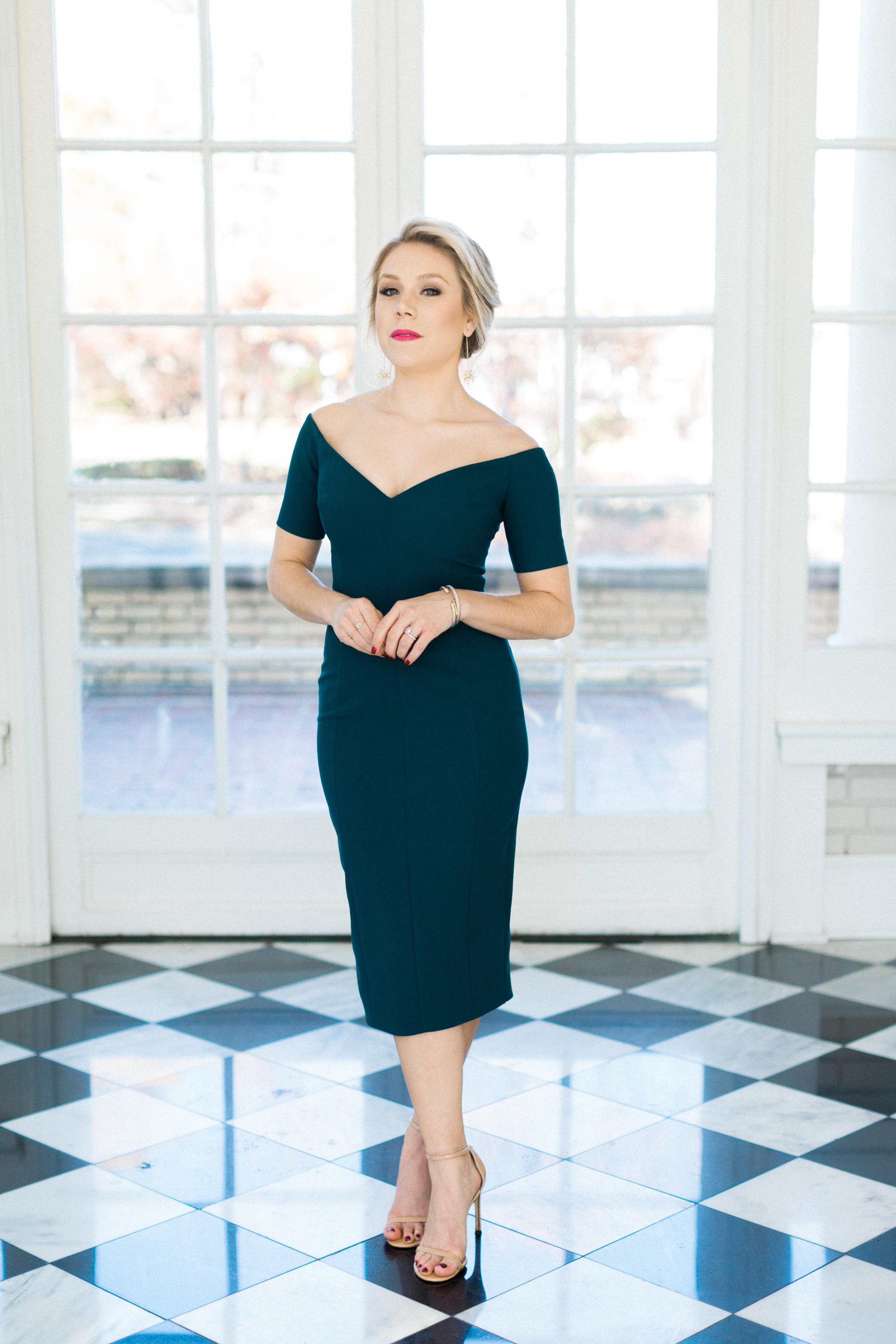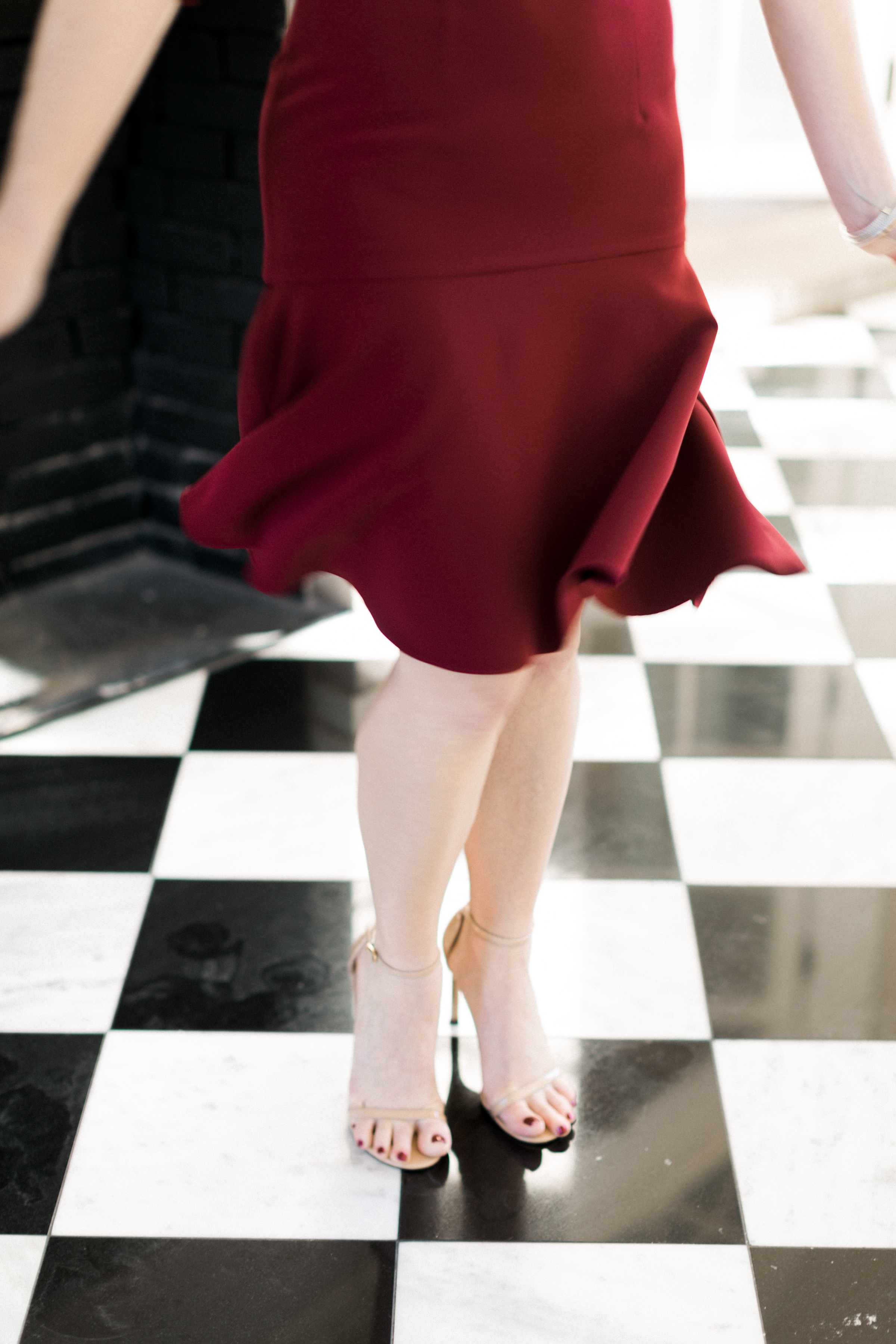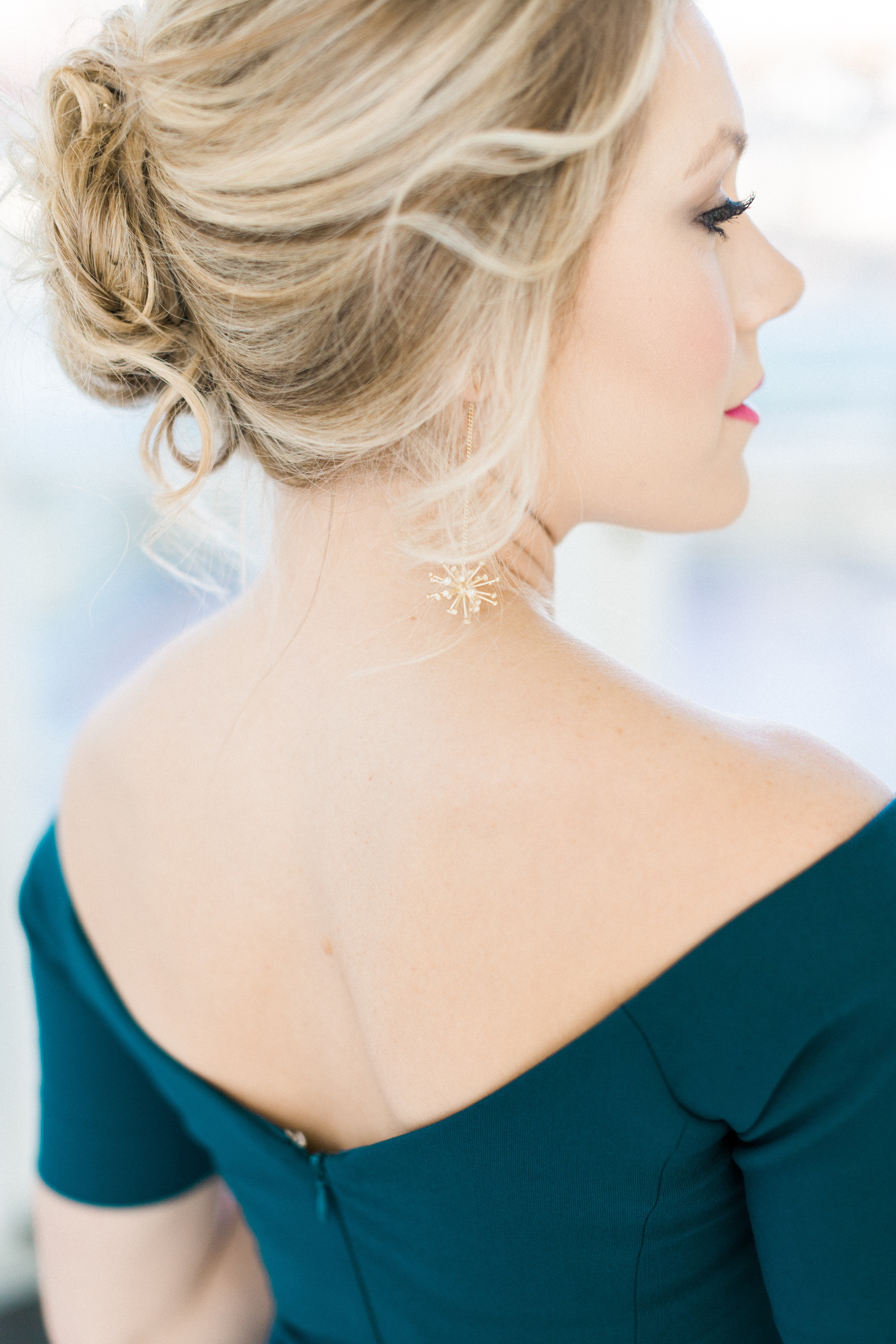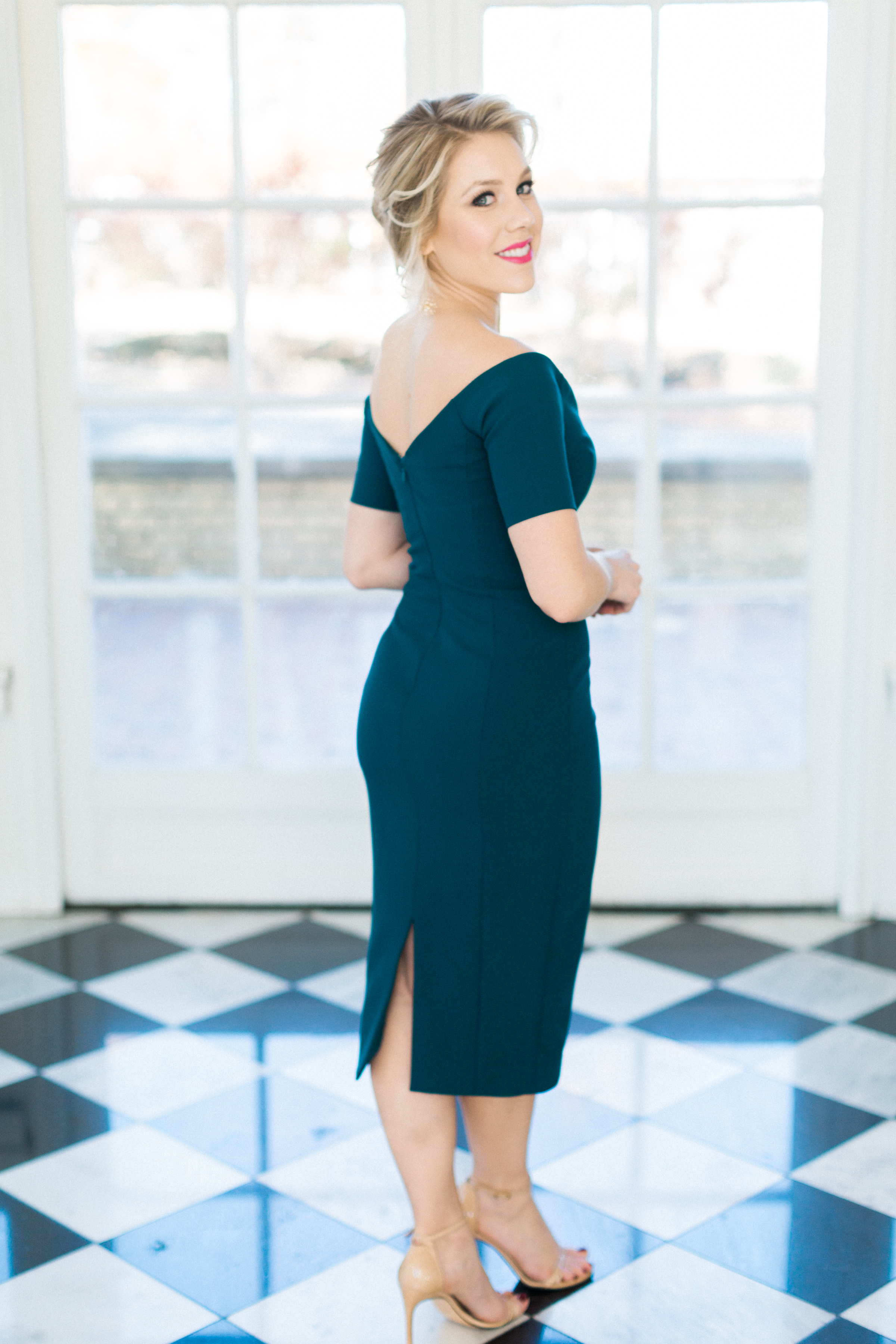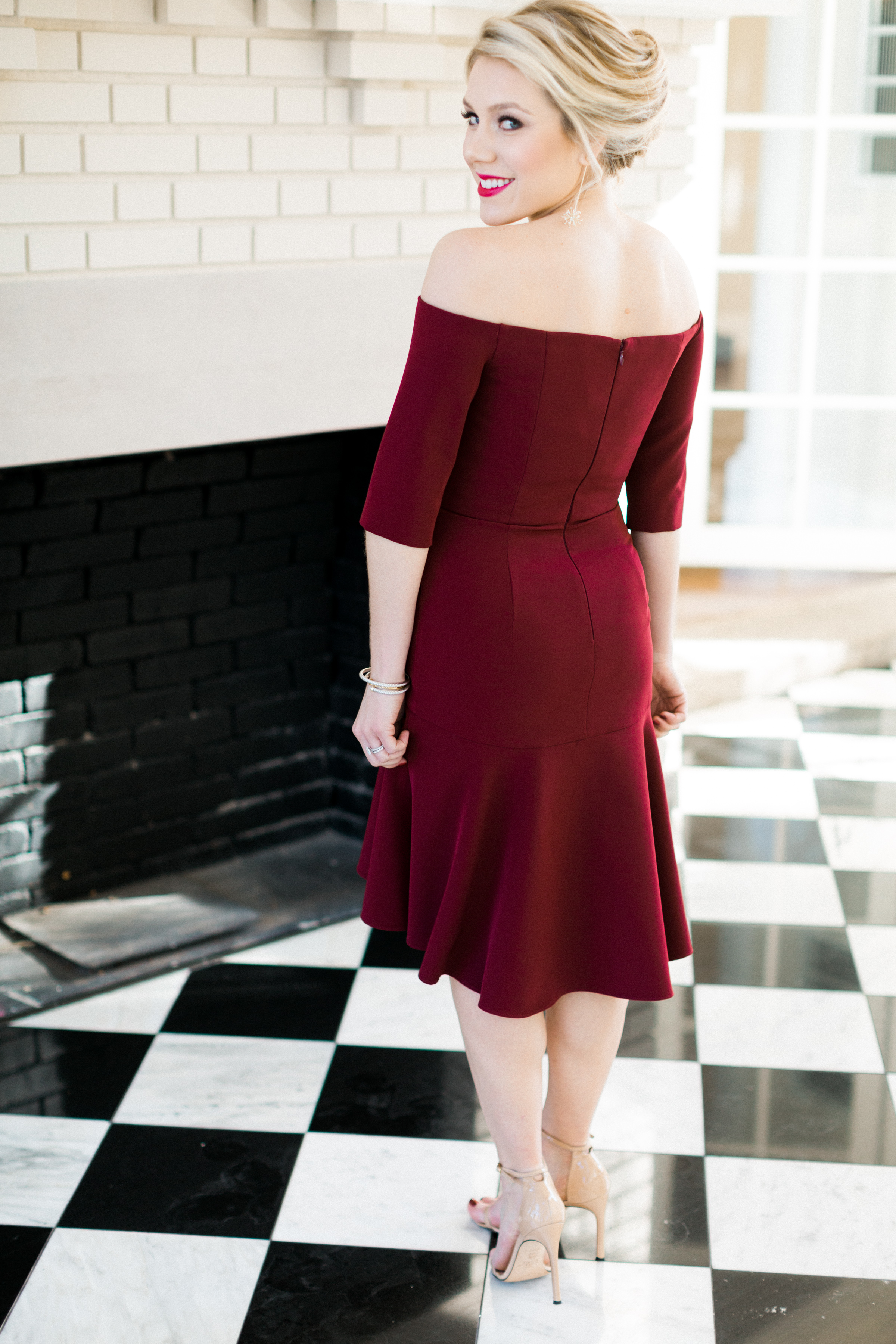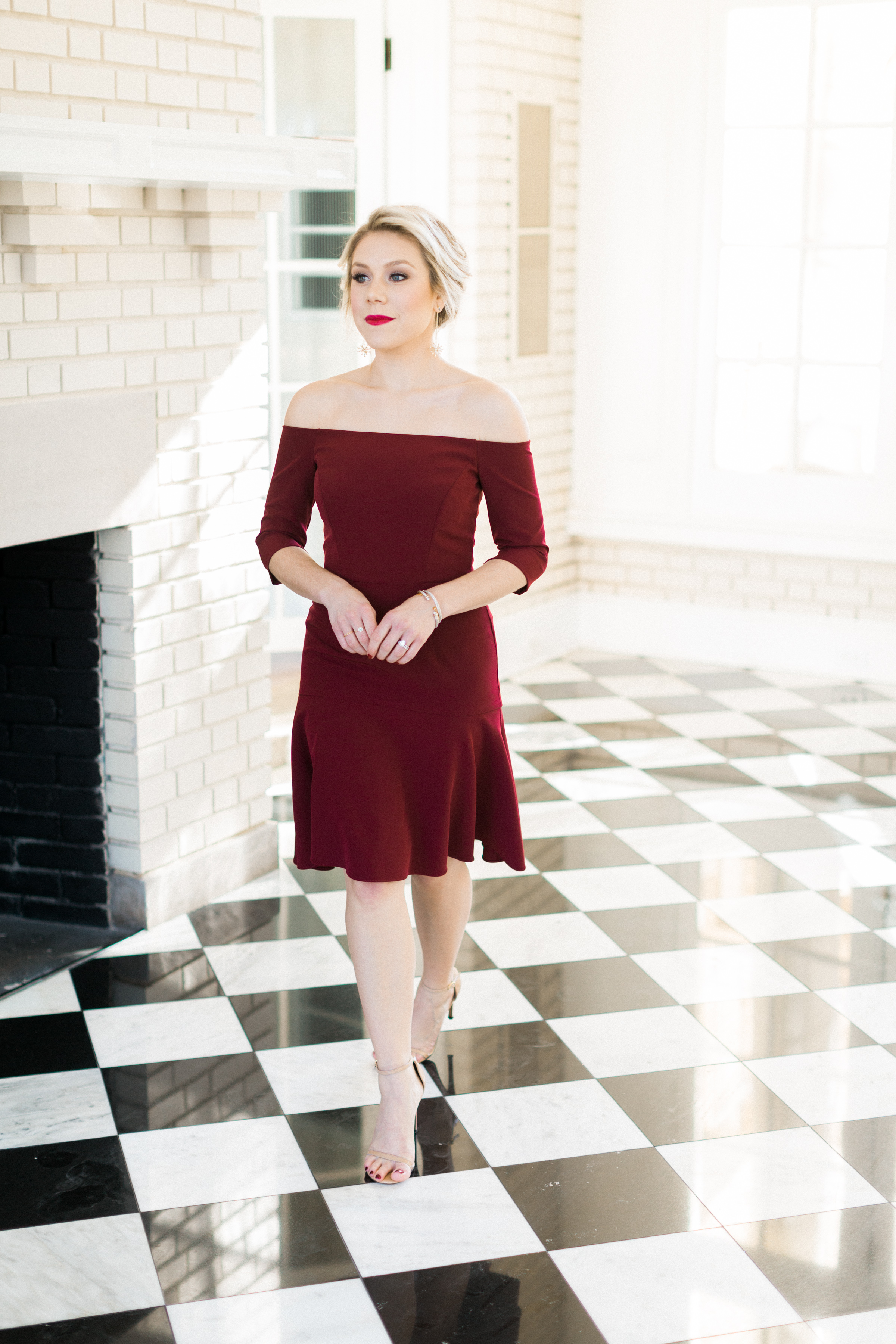 Outfit details:
Teal Dress – Buy: Cinq a Sapt, Rent: Rent the Runway | Burgundy Dress – Buy: Milly (on sale in black, here), Rent: Rent the Runway | Pumps: Stuart Weitzman | Earrings: Kendra Scott | Lips: L'Oreal
First of all, I want to thank everyone who participated in mine and Shelby's holiday giveaway series, Twelve Days of Giving. This was my first time hosting a giveaway of this magnitude, and while I hoped it would do well, your response blew me away! I treasure each and every one of you, so while it was incredibly rewarding to give back this holiday season, I struggled with the fact that I couldn't give something to everyone!  Last night, I set there trying to conjure up ways to make that a possibility for all of you who took the time to enter – stay tuned. I've include a round up of the winners below. 
On another note, can you believe Christmas is just a few days away? I hope you have finished your shopping and can relax, enjoy and celebrate the true meaning of the season! Every year my family gets together on Christmas Eve to enjoy a delicious meal, play games, and exchange gifts.  It's somewhat formal, so I plan to wear the Milly (burgundy) dress featured in today's post. It's a night I look most forward to every year.
With this being such a crazy time of the year, and coming off our 12 day giveaway series, I wanted to let you know what you can expect here on Style Souffle.  I will presume my regular Monday/Wednesday/Friday posting schedule, as well as, share a few additional posts' over the upcoming holiday weekend.  This week I am sharing the first segment of our recent trip to Colorado, and will be taking an in depth dive into where we played, dinned, and stayed.  Later in the week I'm talking about my New Year's resolutions, and giving tips on how to hold yourself accountable to reaching your goals all year long!
Day 1: Rent the Runway –  Winner: Taylor Lovette
Day 2: Kendra Scott – Winner: Nicole Vosburgh
Day 3: Swirling Honey – Winner: Kelsey Quackenbush
Day 4: Daniel Wellington – Winner: Meredith Borton
Day 5: Cooper + Ella – Winner: Samantha Haun
Day 6: Vera Bradley – Winner: Mallory Lenhart
Day 7: Fromm Beauty – Winners: Kelly Taylor + Kelly Middleton
Day 8: Anthropologie – Winner: Emily Kublin
Day 9: Bernardo Outerwear – Winners: Heather Gray + Amanda Yip
Day 10: Swoozie's – Emily Stiller
Day 11: Margaux – Alyssa Flashburg
Day 12: Westin Hotel Group – Brittney Graham
xx, Taylor-Rae