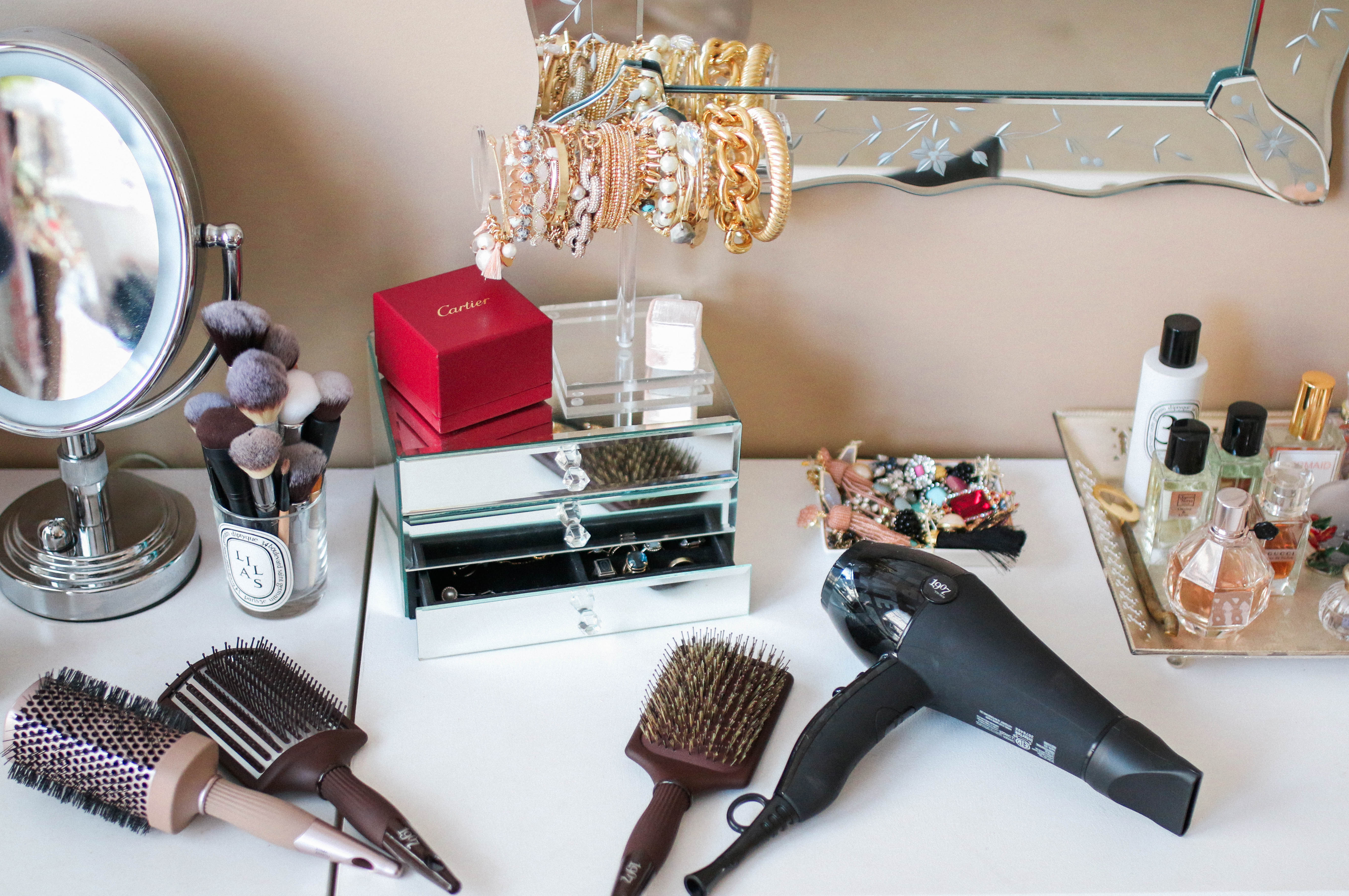 I get it… washing, blow drying, and styling your hair isn't something most women jump to do.  It's hands-down the most time consuming part of the getting ready process, or at least for me.
I felt as if I went through years of my life with a subpar blow-dryer and was just fine – maybe a little frizzy.  But the second I tried the Fromm Beauty Zero7 I realized just how much I had been missing.  In fact, the hair dryer I had been using was purchased at a local grocery store my freshman year of college, if that says anything.
Contrary to what many believe, the quality of your hair dryer does matter. A worthwhile hot tool can make all the difference between hair that's actually manageable and hair that you'd rather shave off and be done with. The two pillars of a good hair dryer are heat and control. Depending on your hair type, you'll want to really take advantage of the different Cool, Warm, and Hot settings, along with the varying air speeds.
The Fromm Beauty Zero7 hair dyer is easy to use, lightweight, and isn't so powerful that you feel like it might launch itself to space every time you turn it on. That was the case with my old dryer, which had been known to blow a fuze in our Townhouse. With the Zero7 dryer, the nozzle concentrates the airflow so that it slides right over your hair minimizing frizz.
Today I am teaming up Shelby of Pretty in the Pines to give TWO lucky readers the gift of beauty locks this holiday season. That's right – two people have the opporutnity to win a Fromm Beauty Zero7 hair dryer and 3-piece brush set.
To enter, simply click follow ALL guided rules of entry below. We will be choosing the winners exactly one week from today, which we will be announced in the comment section on this post, as well as, my Instagram and Facebook handles, so make sure you're following along!
TO ENTER:
Sign up for Style Souffle's Newsletter.

Complete all of the above through the below widget form so we can make a fair selection of the winner!
Day 8: Win a Fromm Beauty Hair Dryer ($130 value) and Brush Kit

xx,
Taylor-Rae