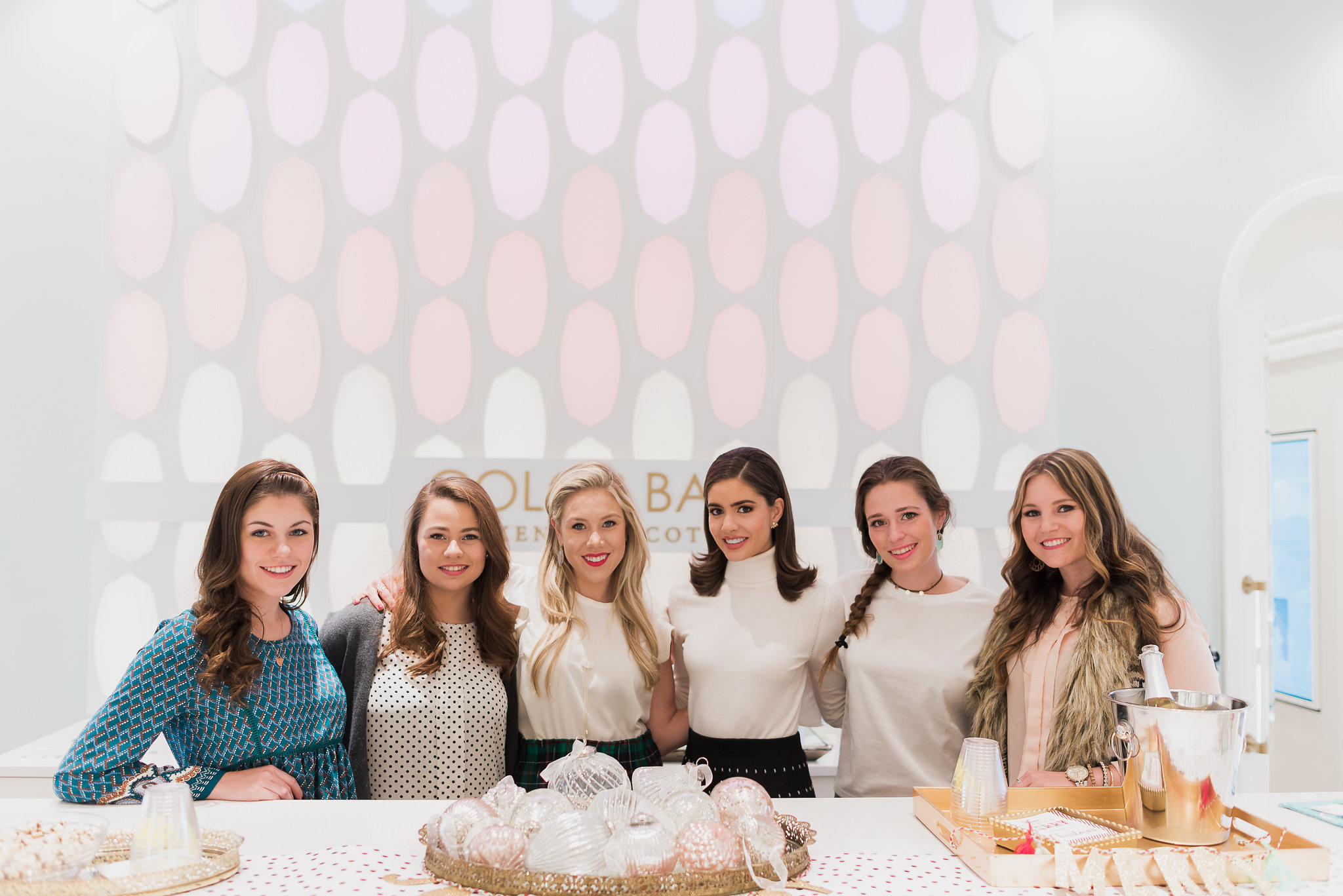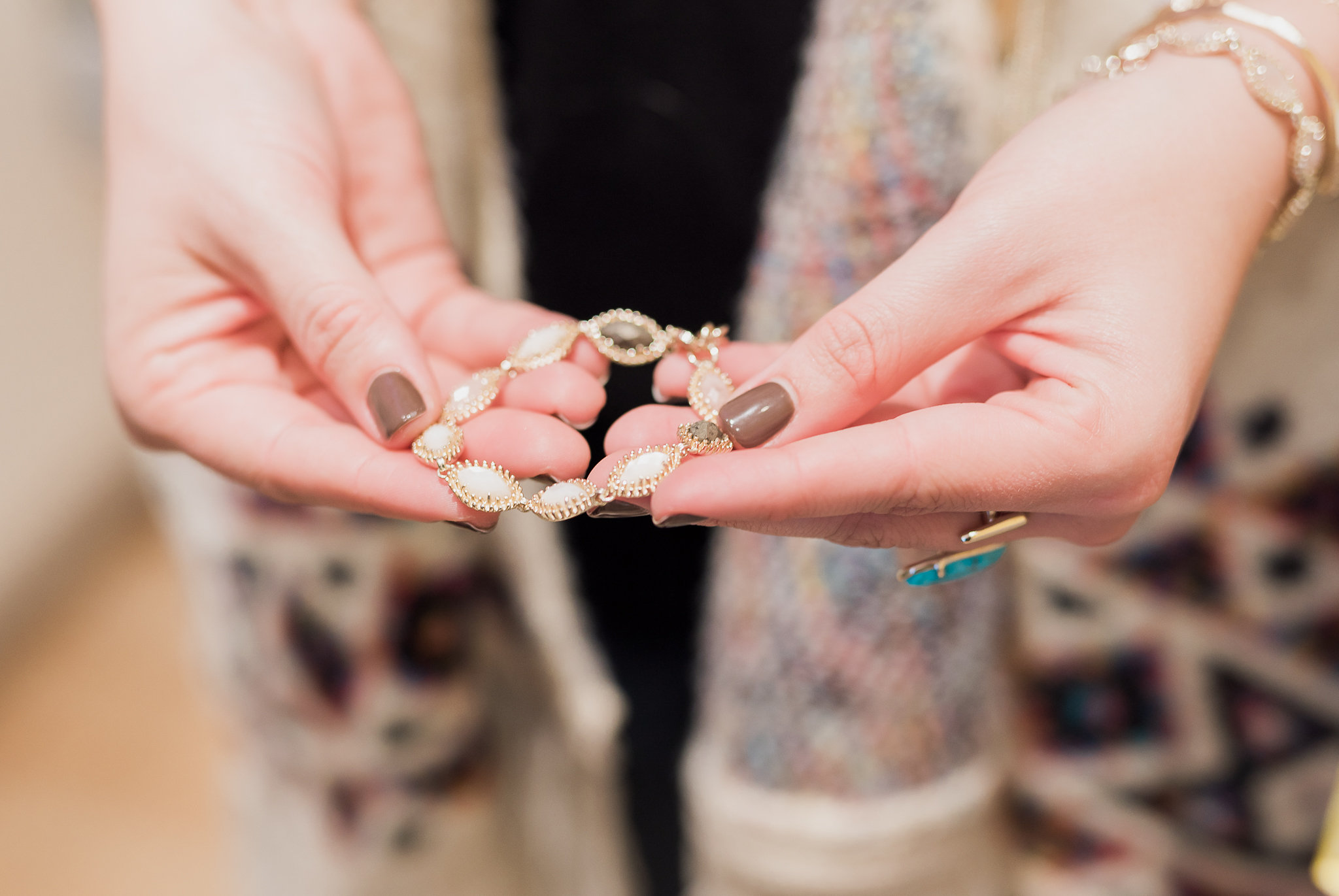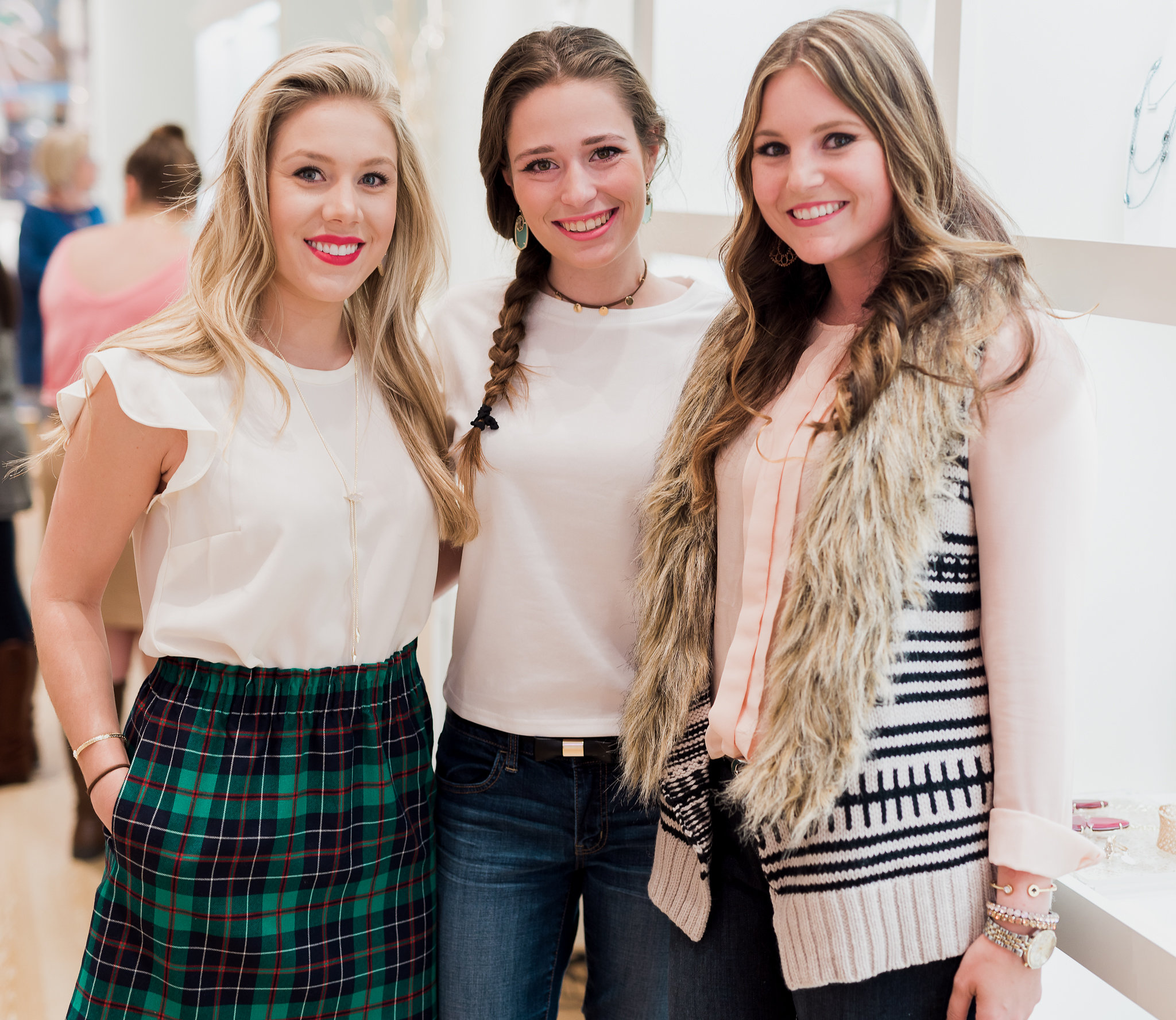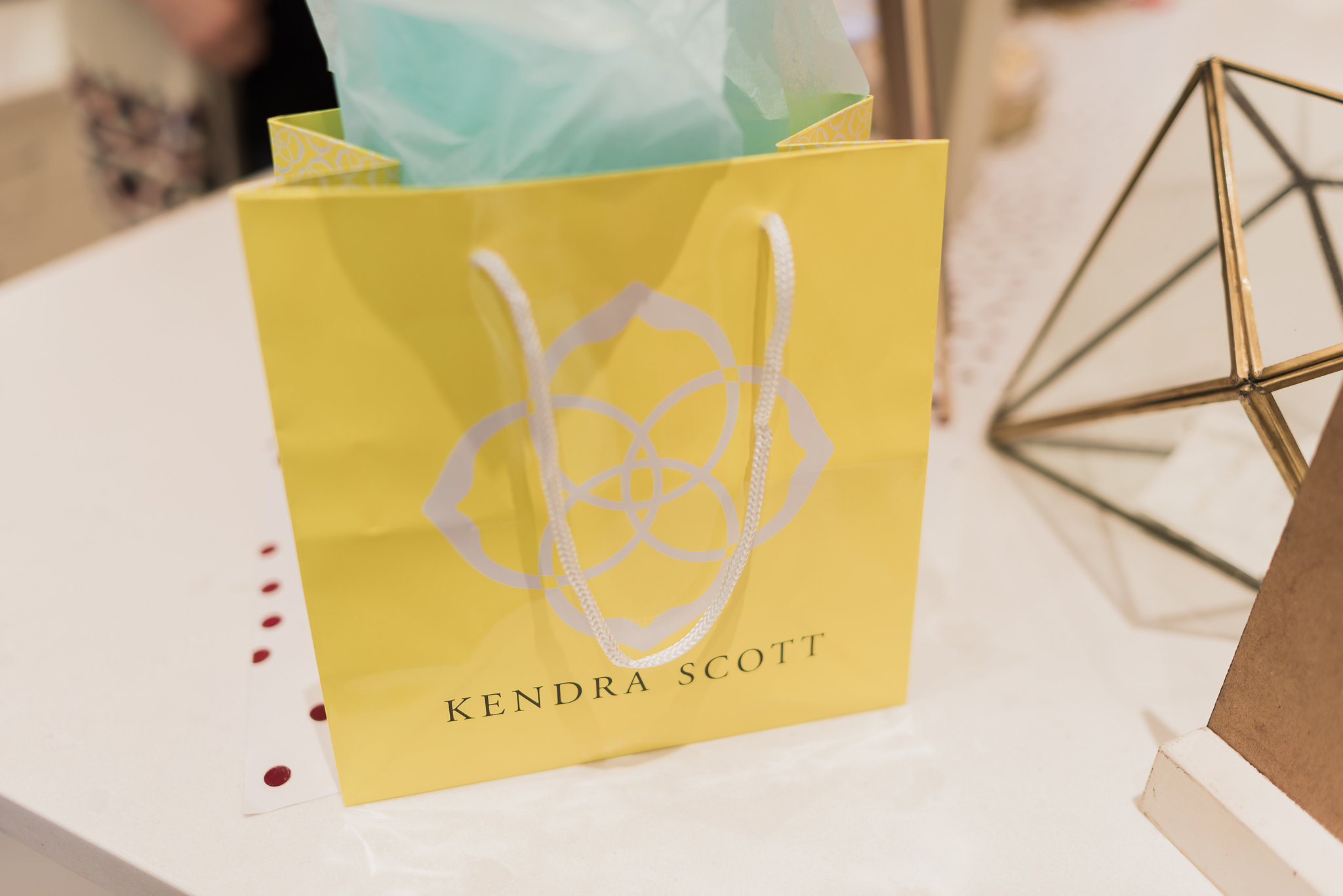 Outfit details:
Skirt: J.Crew Factory | Top: J.Crew Factory (similar) | Shoes: Dolce Vita (similar) | Earrings: Kendra Scott (c/o) | Necklace: Kendra Scott (c/o) | Ring: Kendra Scott (c/o)
Hello beauties! For those of you visiting Style Souffle for the first time – Welcome!  I'm so happy to have you visit my little corner on the internet.  It's day two of our giveaway series, "The Twelve Days of Giving" (learn more, here), and today we're talking (and giving away) all things accessories!
Accessories not only complete an outfit, but they can set the tone for your entire look – especially when they're Kendra Scott. I was first introduced to Kendra Scott almost two years ago, when I was invited to attend the grand opening event for her store in Raleigh, North Carolina.  Not only does her collection fit my feminine style, but they are high quality pieces that have remained classic accessories over the years. Each season I look so forward to her collection launches to see what amazing new designs she has created.  I feel like each season gets better and better.
What sets Kendra Scott a part from other jewelry designers out there, is a personalized concept that allows women to design their own baubles.  The Color Bar, which is available in all 50 Kendra Scott boutiques, allows shoppers to choose from an array of metals and stone hues to create beautiful rings, bracelets, earrings and necklaces that are one of a kind.  It's not only the perfect little treat for yourself, but the Color Bar is a great way to bring people together.  That's right!  Kendra Scott hosts Color Bar parties for corporate groups, holiday events and birthday celebrations.
With the Holiday's in full-swing, I thought it would be fun to host a small Color Bar party of my own here in Charlotte, North Carolina.  The evening of my event, the respresentatives at Kendra Scott co-hosted and guided me and my six gusts through the creation process, offering up tips and quickly piecing together each ladies colorful design in mere minutes. It was such a fun process and I am happy to share these photos with you today!
While I was in-store for my Color Bar party, I was able to peruse through Kendra's latest collection, Winter 2016. It's a beautiful ode to the 90's and is chalked full of delicate adjustable pieces that can be styled either as a chocker or as a full lariat. They're also perfect for layering! So when Kendra Scott agreed to join our "Twelve Days of Giving" giveaway series, we knew it would be the perfect opportunity to pass along some of these gorgeous pieces to my readers. Today we're am giving away this bracelet, this necklace, and these earrings to ONE lucky reader, which are all from her Winter 2016 collection.
To enter, simply click follow ALL guided rules of entry below. We will be choosing the winner exactly one week from today, which we will be announced in the comment section on this post, as well as, my Instagram and Facebook handles, so make sure you're following along!
TO ENTER:
Sign up for Style Souffle's Newsletter.

Complete all of the above through the below widget form so that we can make a fair selection of the winner!
Day 2: Kendra Scott Winter Collection Set

xx,
Taylor-Rae

Skirt: J.Crew Factory | Top: J.Crew Factory (similar) | Shoes: Dolce Vita (similar) | Earrings: Kendra Scott (c/o) | Necklace: Kendra Scott (c/o) | Ring: Kendra Scott (c/o)