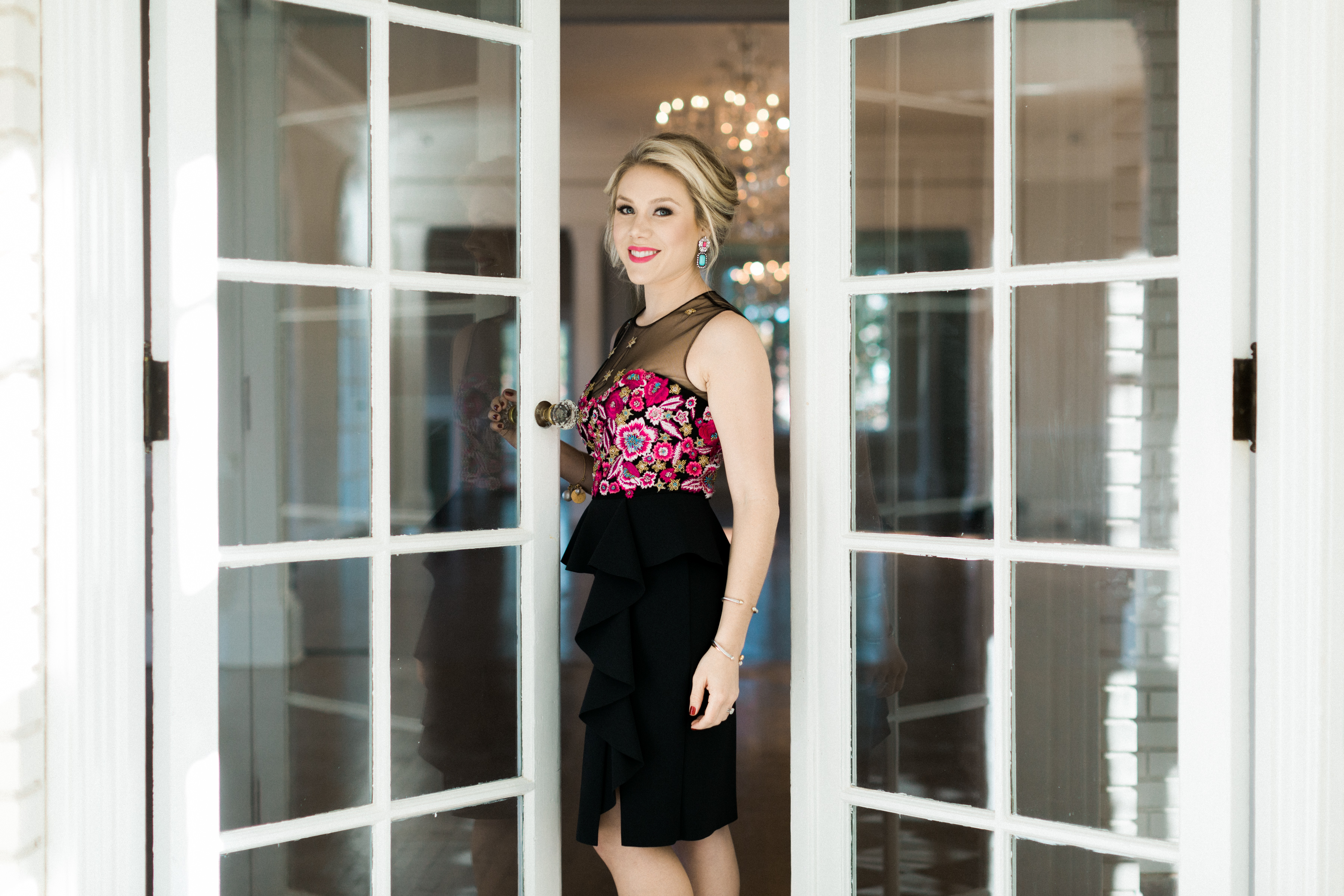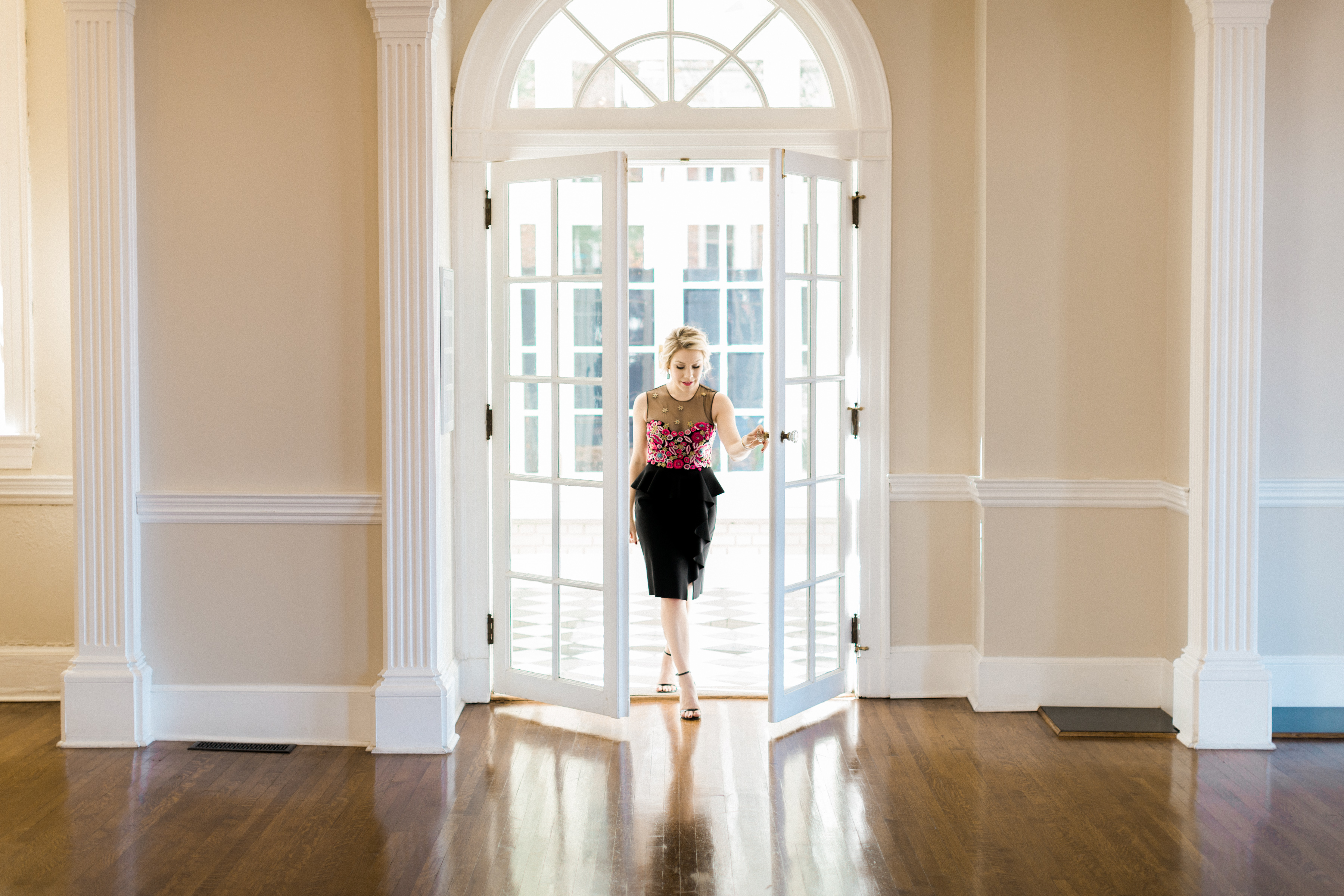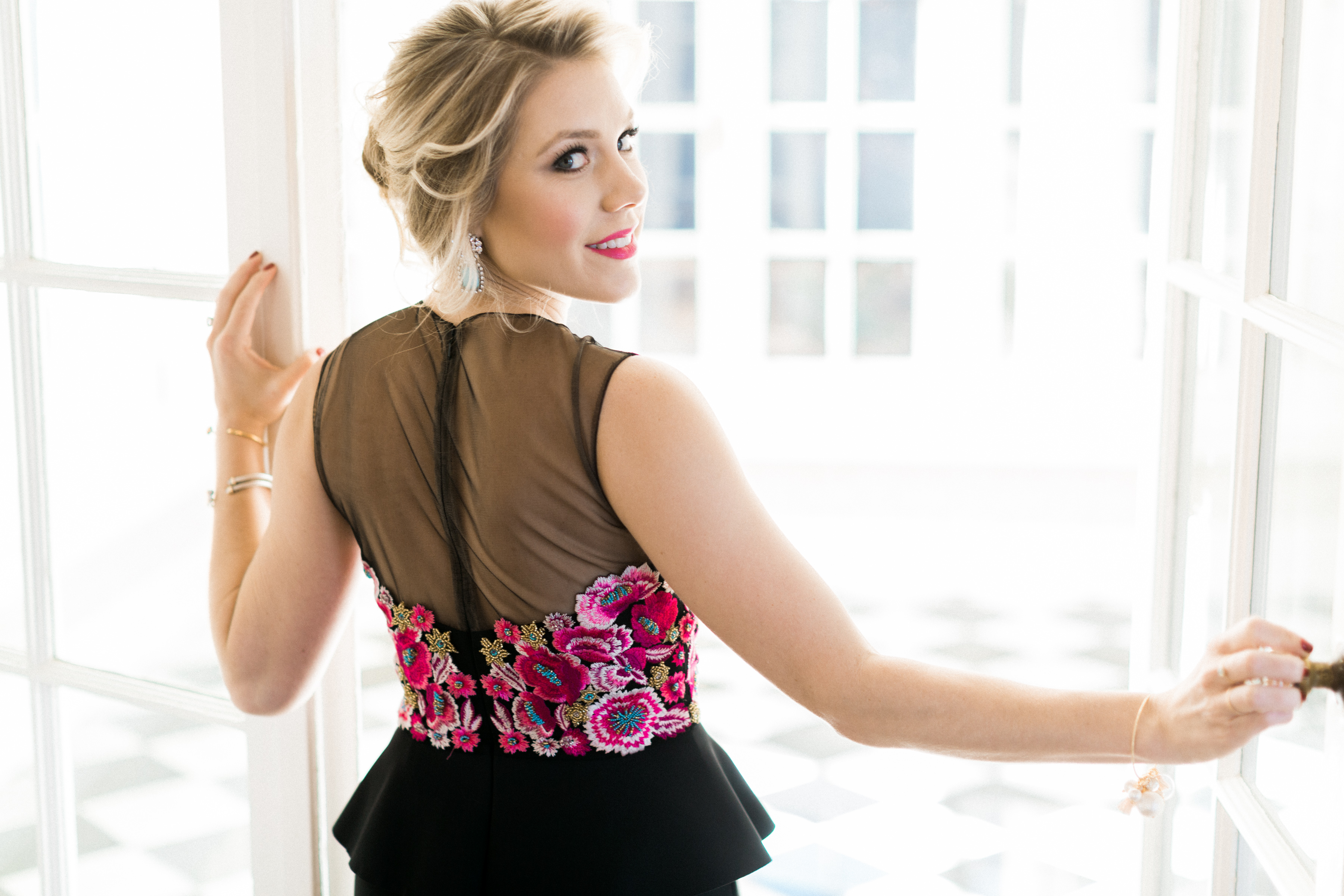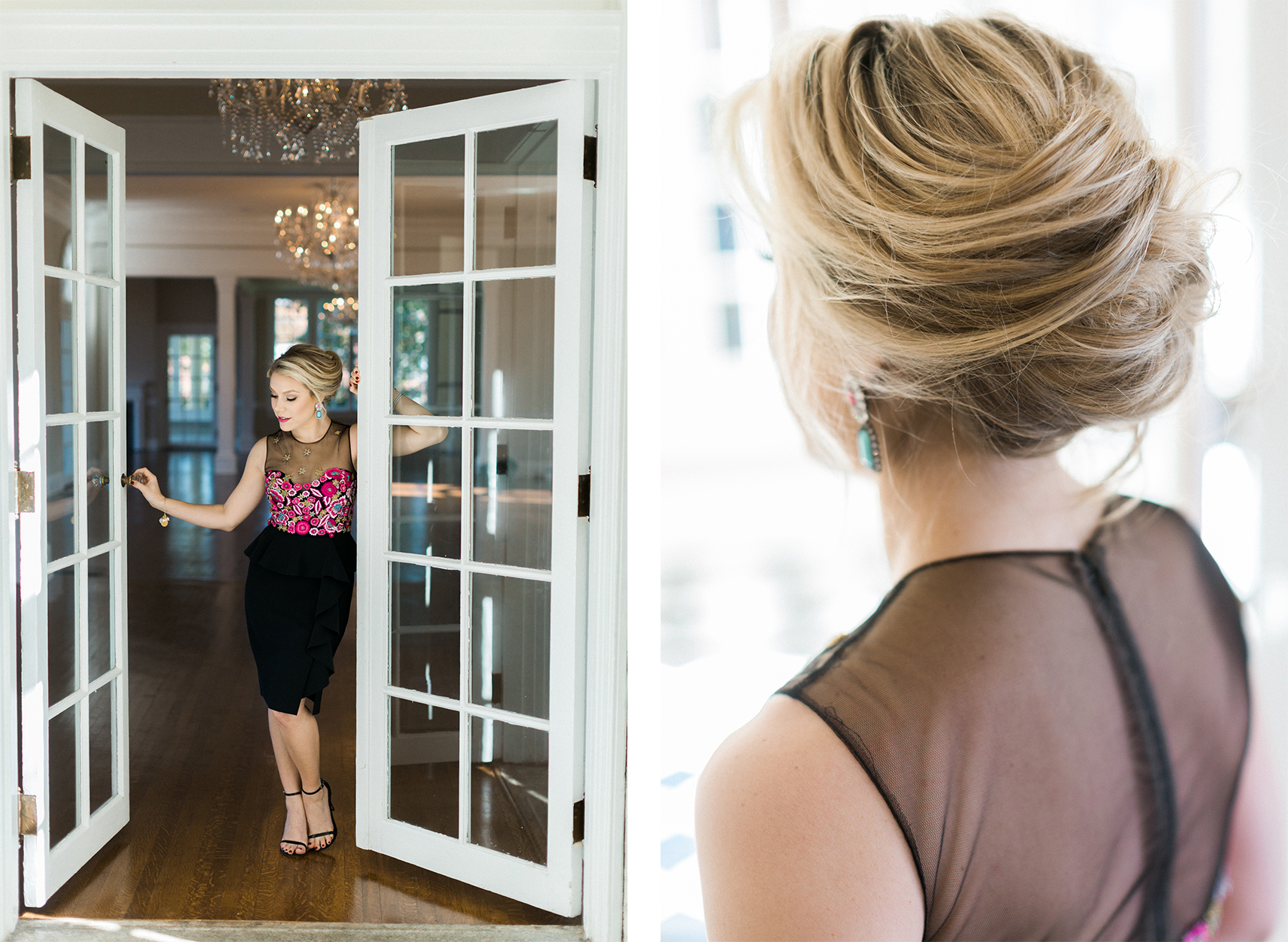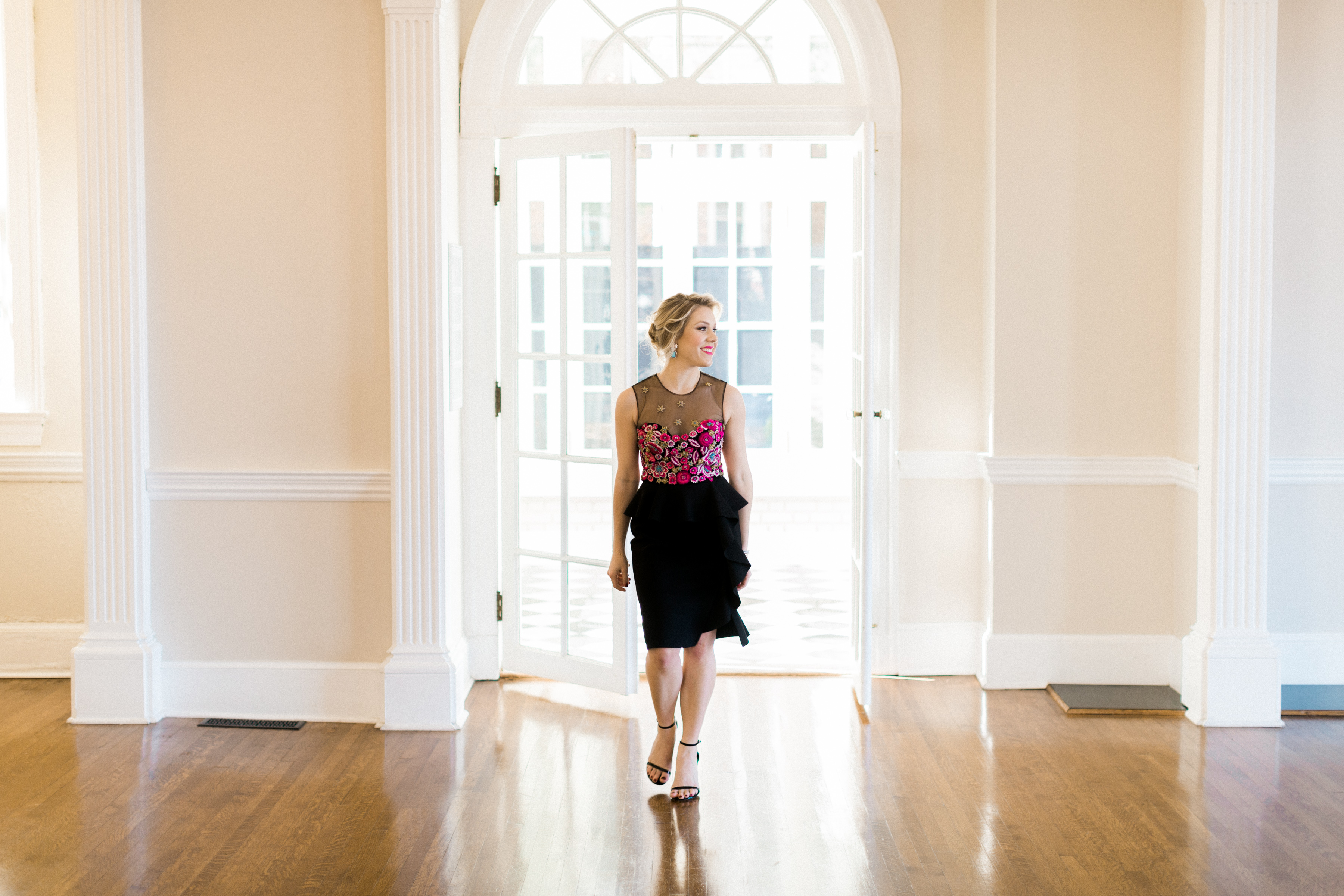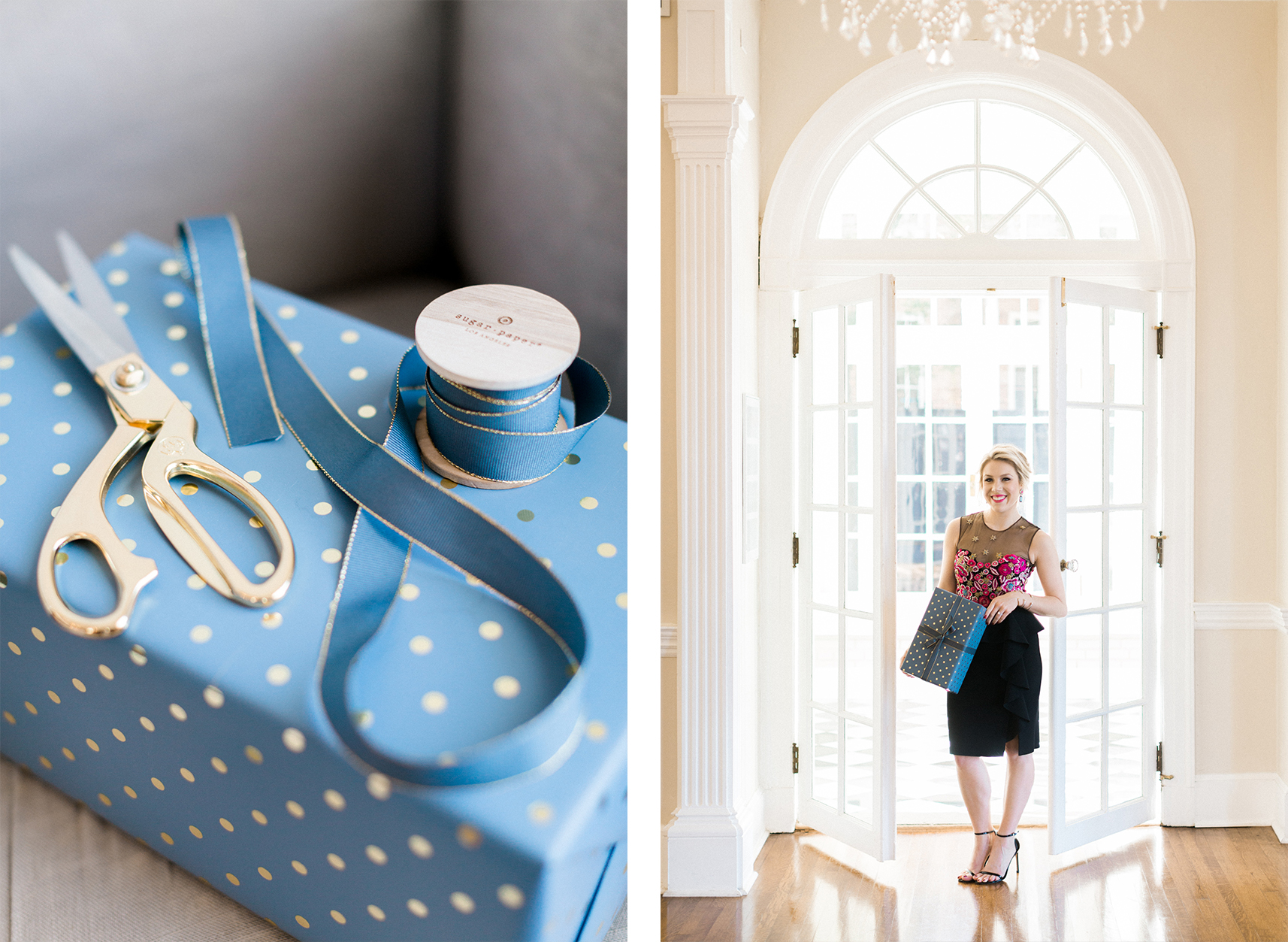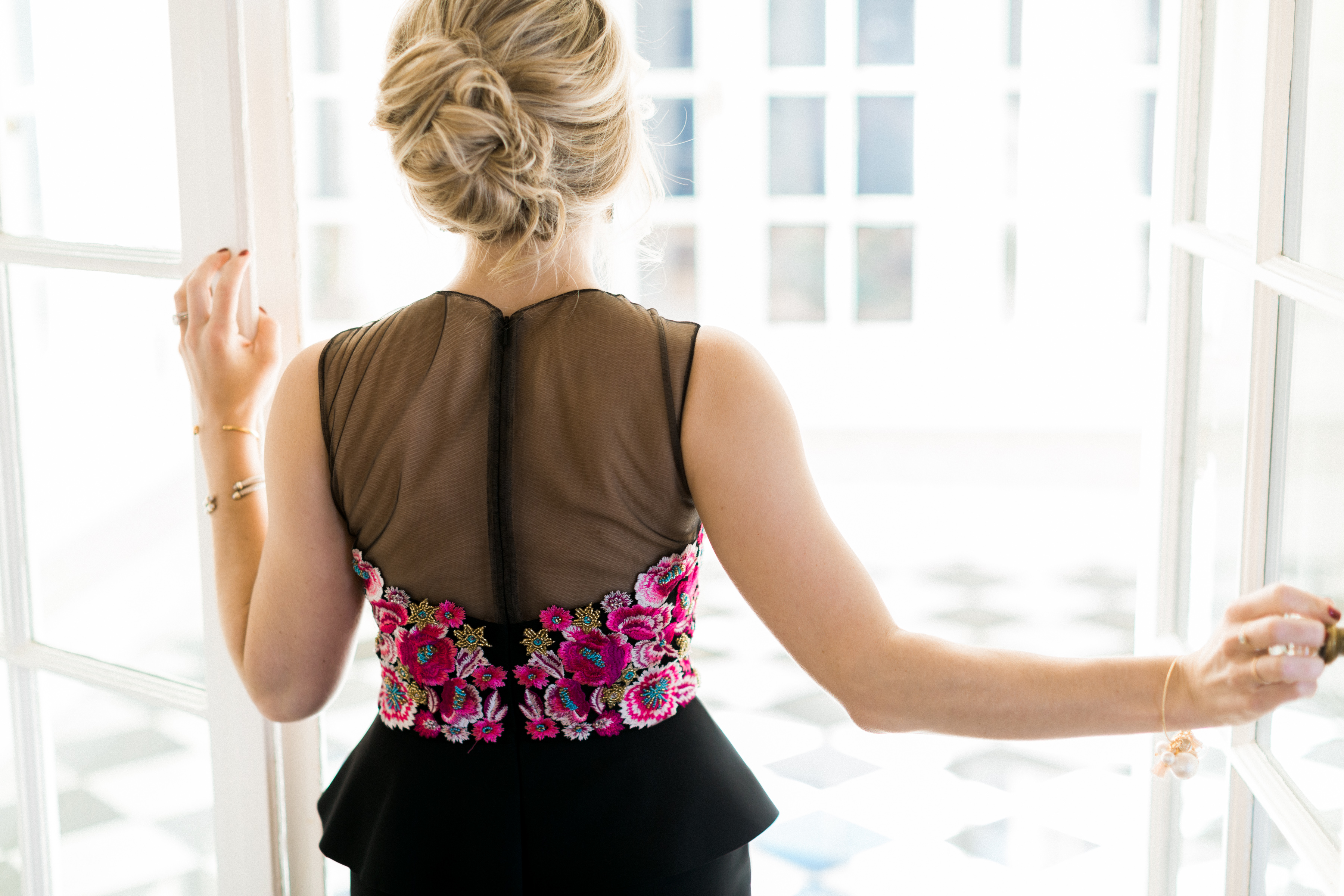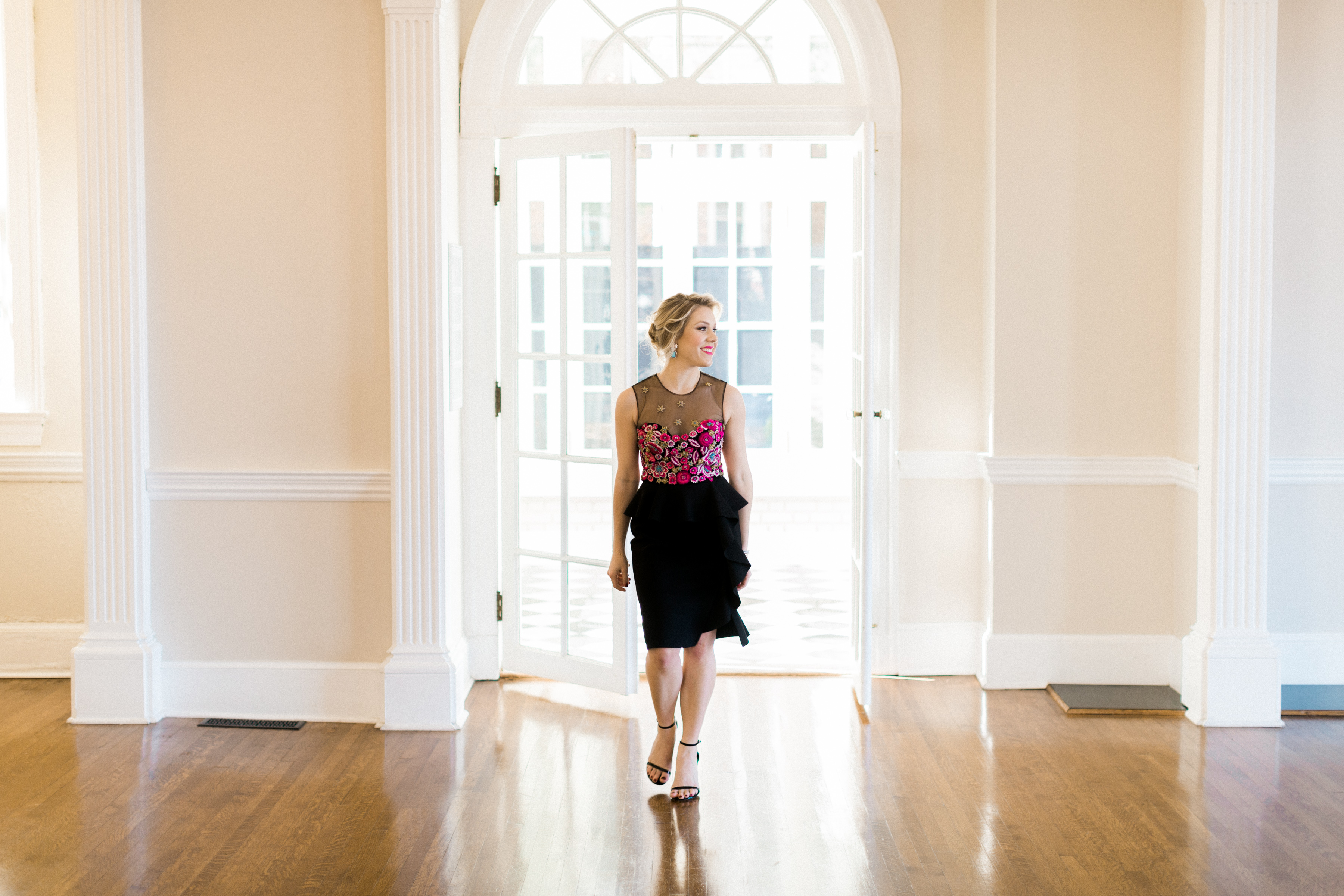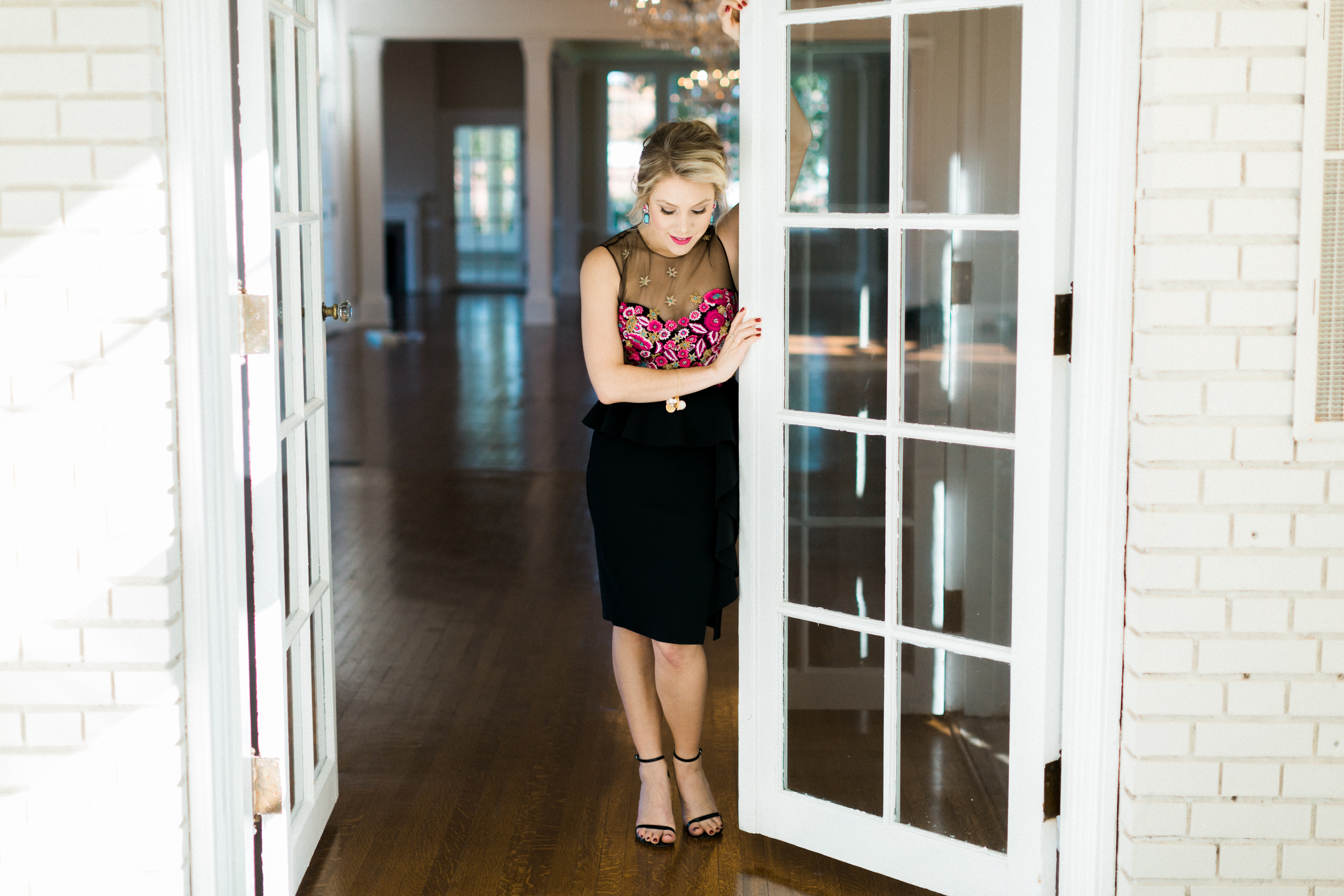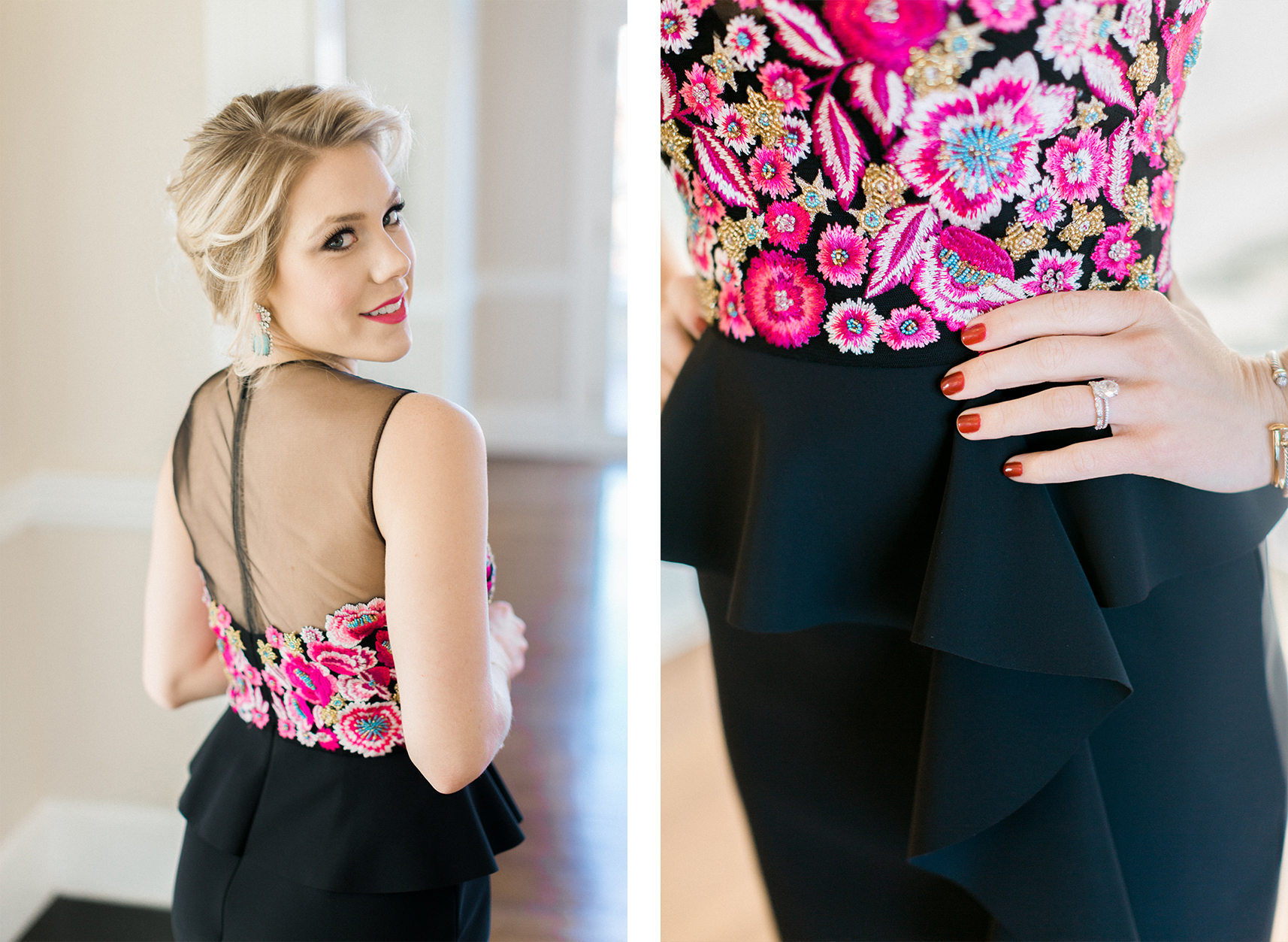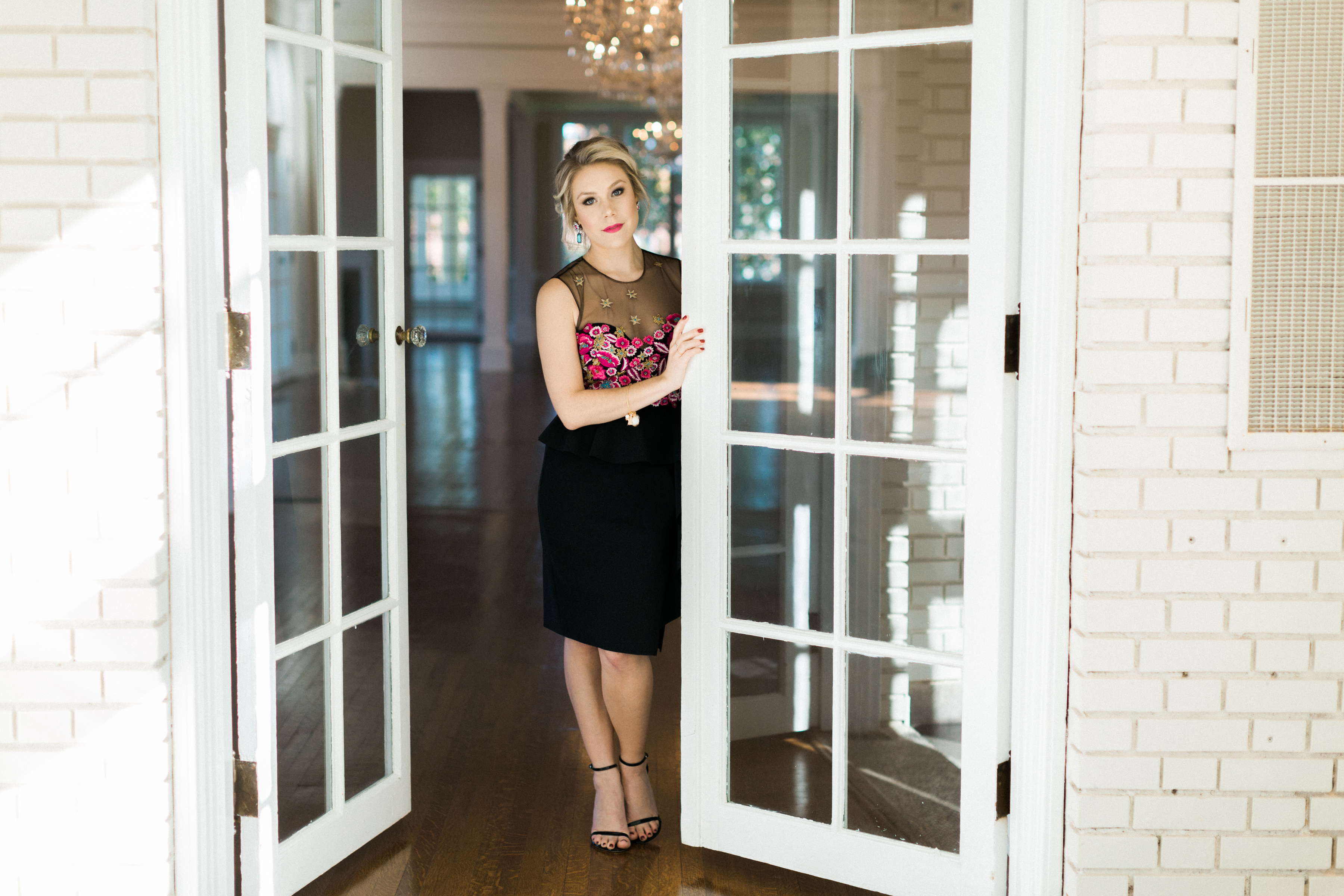 Outfit Details:
Dress: Rent the Runway | Shoes: Stuart Weitzman | Earrings: Teal House Collection
Hi darlings! I've anticipated this day for months!  Today good friend and blogger, Shelby Vanhoy of Pretty in the Pines and I are kicking off our highly anticipated 12 day holiday series: The Twelve Days of Giving.  And who better to kick things off than Rent the Runway?! As someone who looks for any and every excuse to dress up, it goes without saying that I love the holidays for the mere fact that it's the most glamorous time of the year.  After all, why wouldn't it be?  Holiday soirées, endless champagne, the start of a new year… there's so much to celebrate!
With the holidays being such a huge excuse to actually get dressed up, wouldn't it be nice if you could have accessibility to an endless selection of beautiful designer dresses?  Well… you do!  Let me introduce to you one of my best kept secrets: Rent the Runway.  For those of you unfamiliar with Rent the Runway, it's a company that allows women to rent designer gowns for a fraction of the retail price. I like to think of it as, "Netflix for dresses".
Despite hearing a lot of positive chatter about RTR, it wasn't until last Spring that I fell in love with the ease and convince of renting a dress. I guess the fear of a dress not fitting properly so close to an occasion made me nervous. But I was wrong, and I'm eating up the opportunity to rent beautiful dresses this holiday season and kicking myself for not jumping on the bandwagon sooner!
While I love getting dressed up as much as the next person, for me the holidays are truly about giving. I would rather invest my money in purchasing treasuring items for family and close friends, as opposed to forking out an obscene amount of money on a dress that I would likely only wear once or twice; thus making Rent the Runway a highly sought after resource this holiday season.
To share my love for Rent the Runway, and to kick off day one of our 12 day giveaway series, Shelby and I are giving TWO lucky readers the chance to each win $50 gift cards to put towards your next RTR purchase or rental!  To enter, simply head over to my Instagram account (@stylesouffle), and follow ALL guided rules of entry explained within the caption for the photo featuring this embroidered dress. We will be choosing the winner exactly one week from today, which we will be announced in the comment section on this post, as well as, my Instagram handle, so make sure you are following myself and Shelby!
Thank you so much for entering, and don't forget to check back tomorrow to see what exciting gift we'll be giving away next! It's very sparkly… any guesses?
xo,
Taylor-Rae
Photography by Josh Deaton; Property of Separk Mansion

Dress: Rent the Runway | Shoes: Stuart Weitzman | Earrings: Teal House Collection