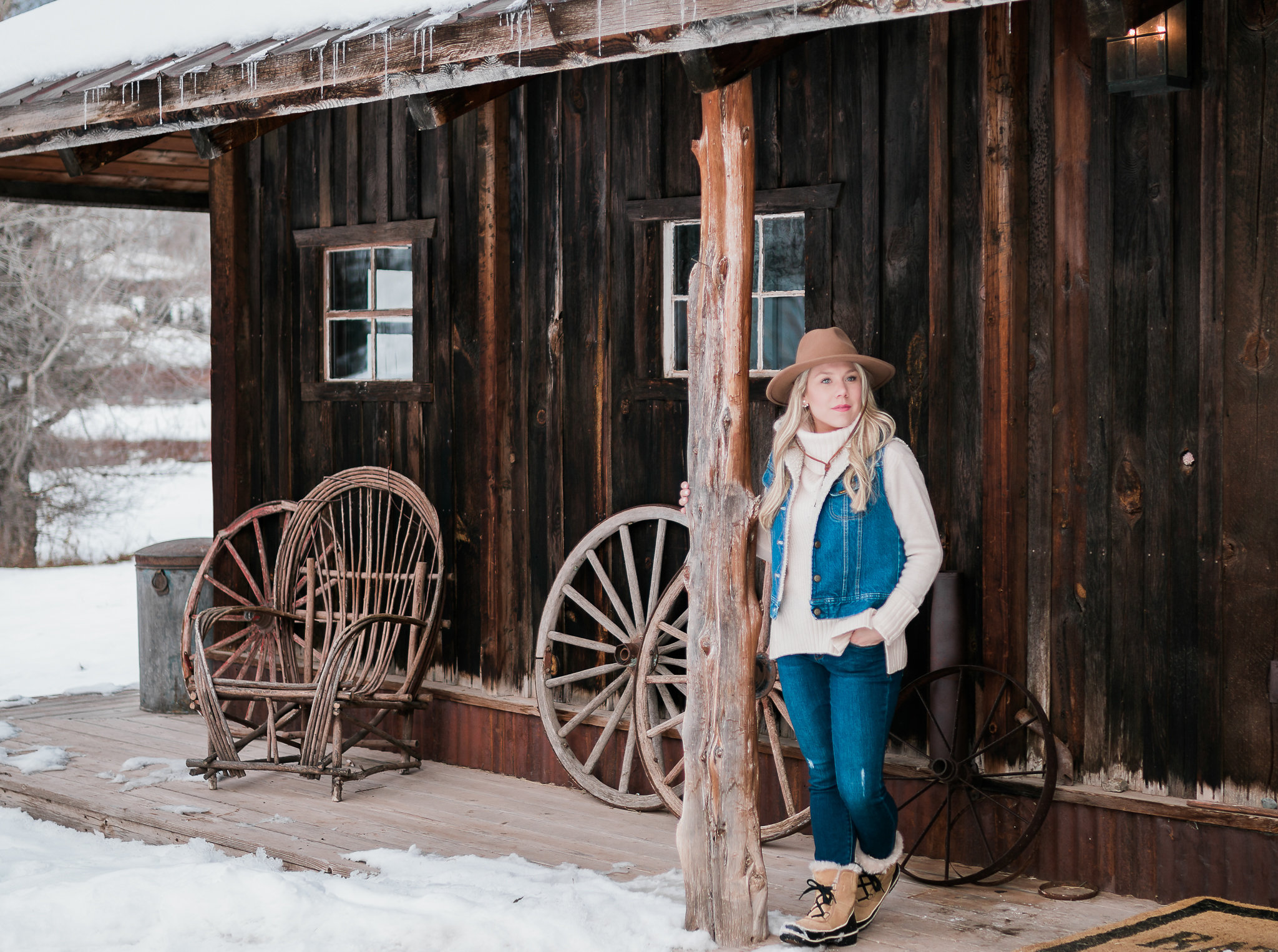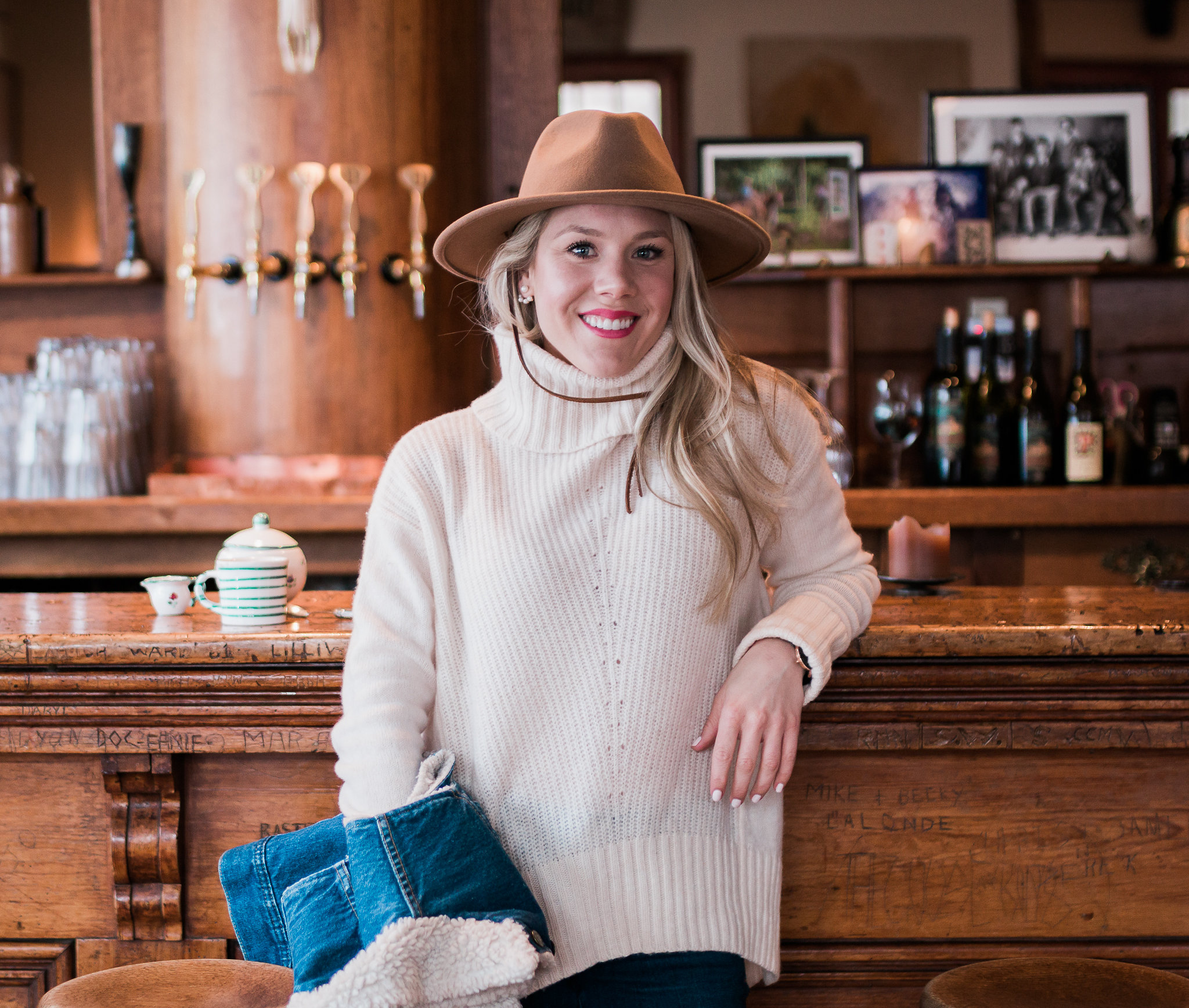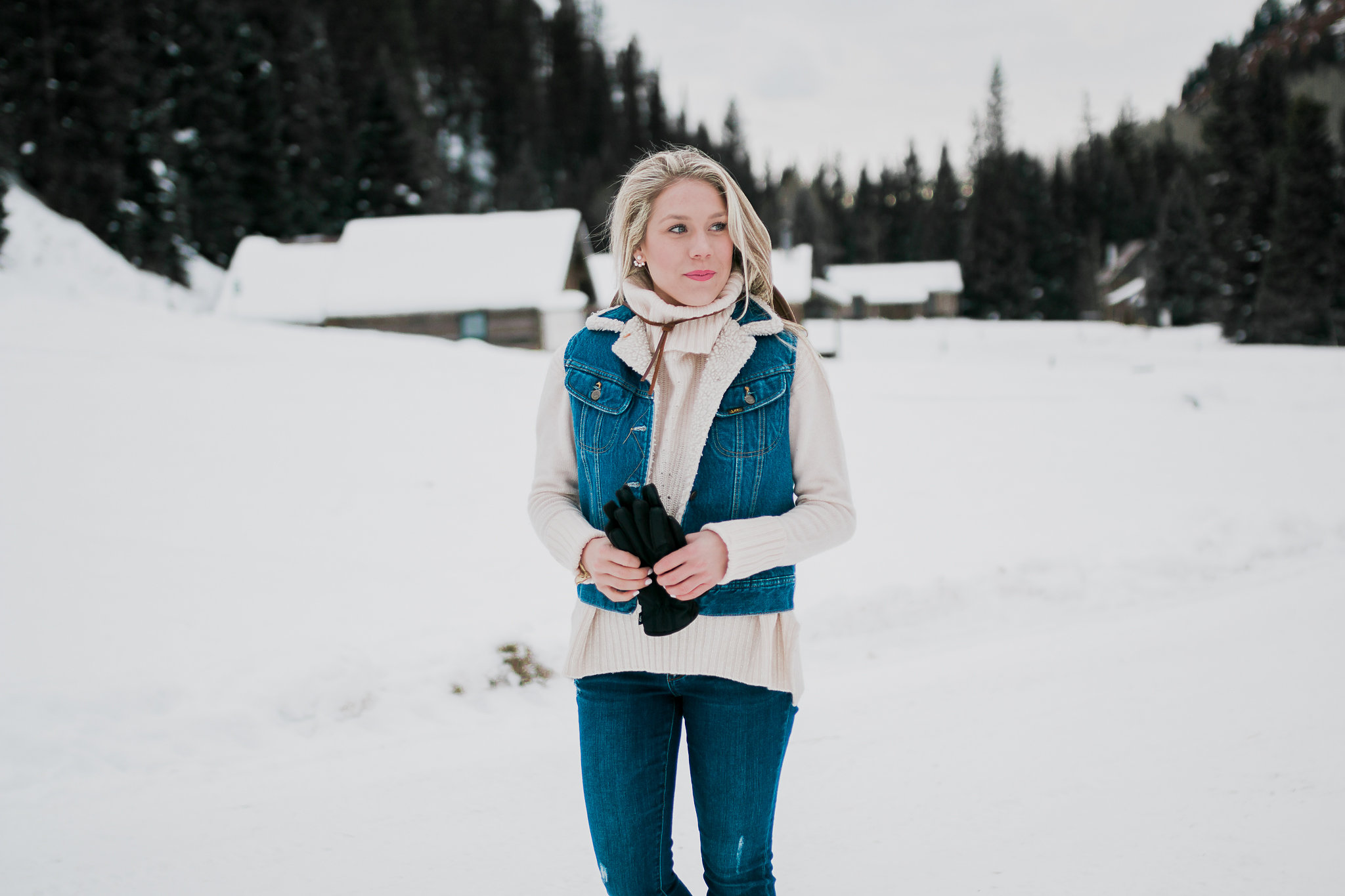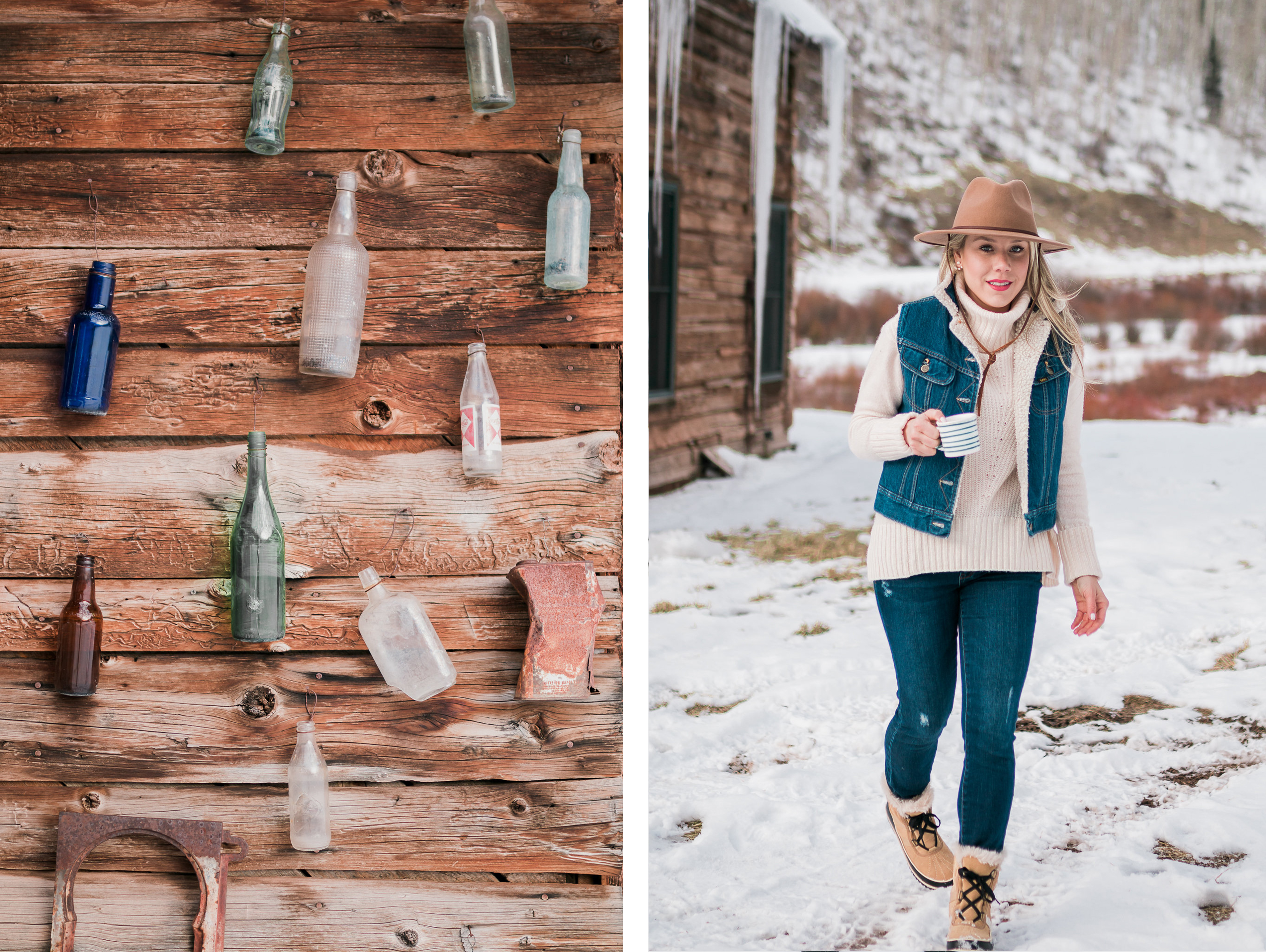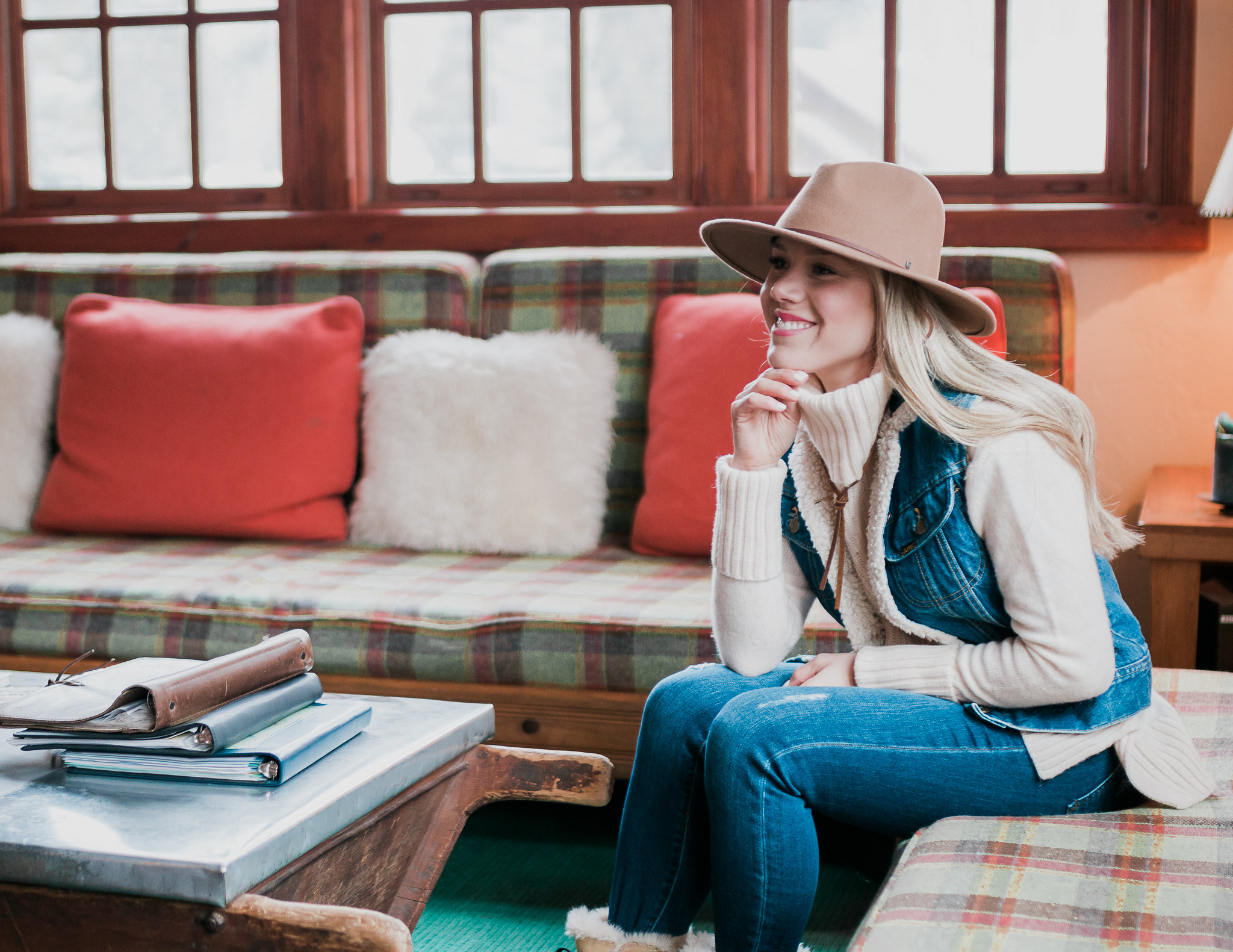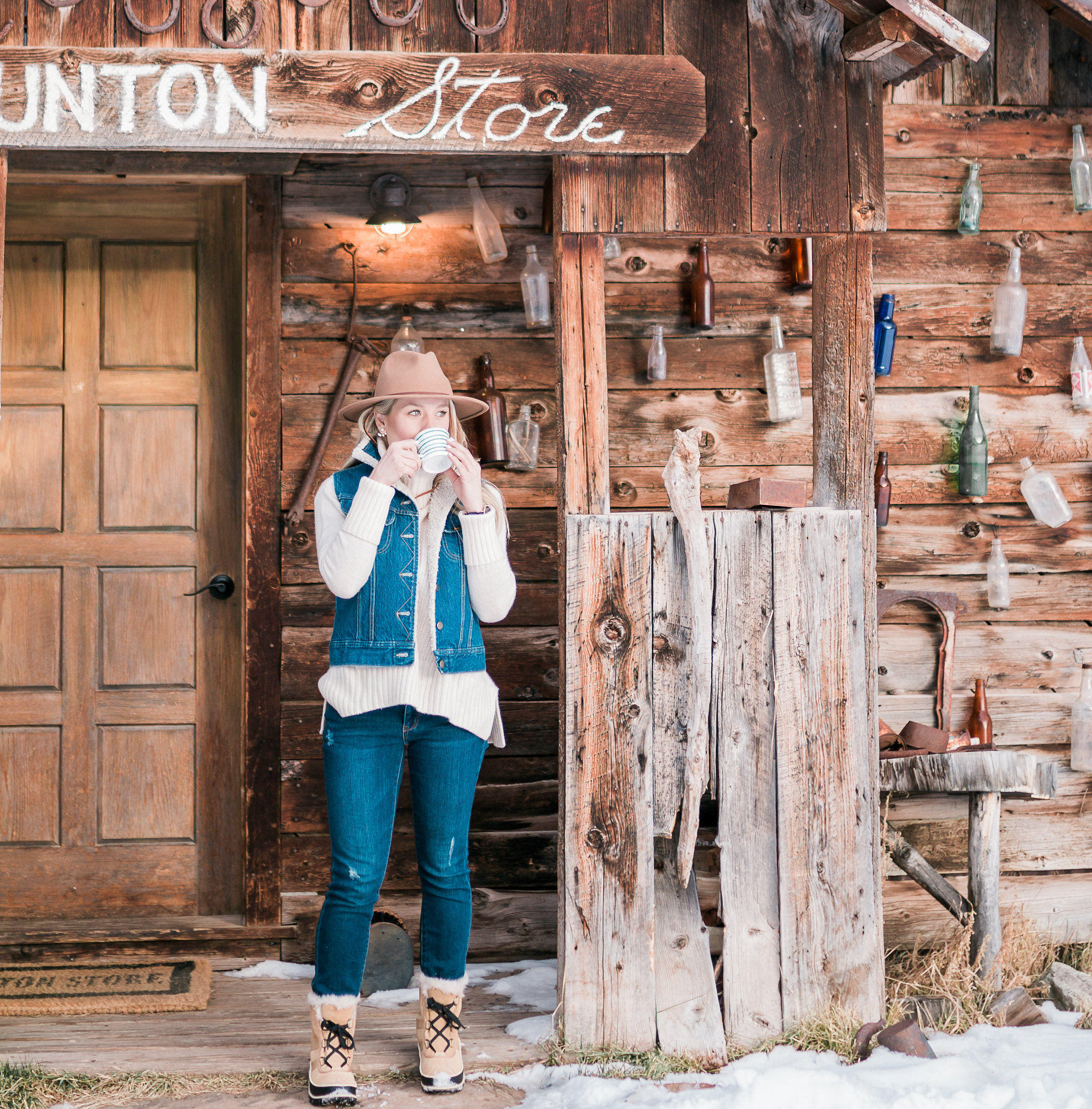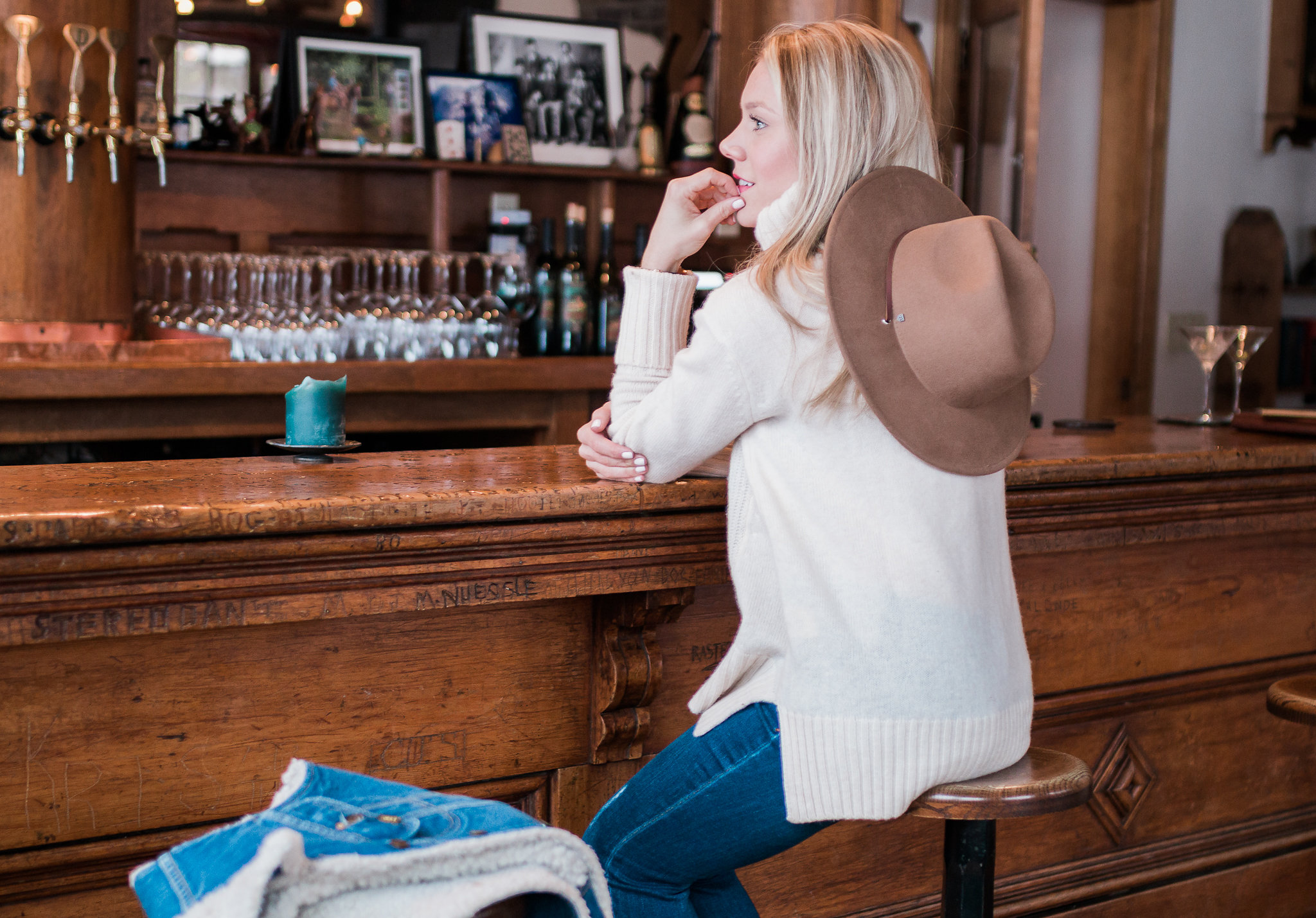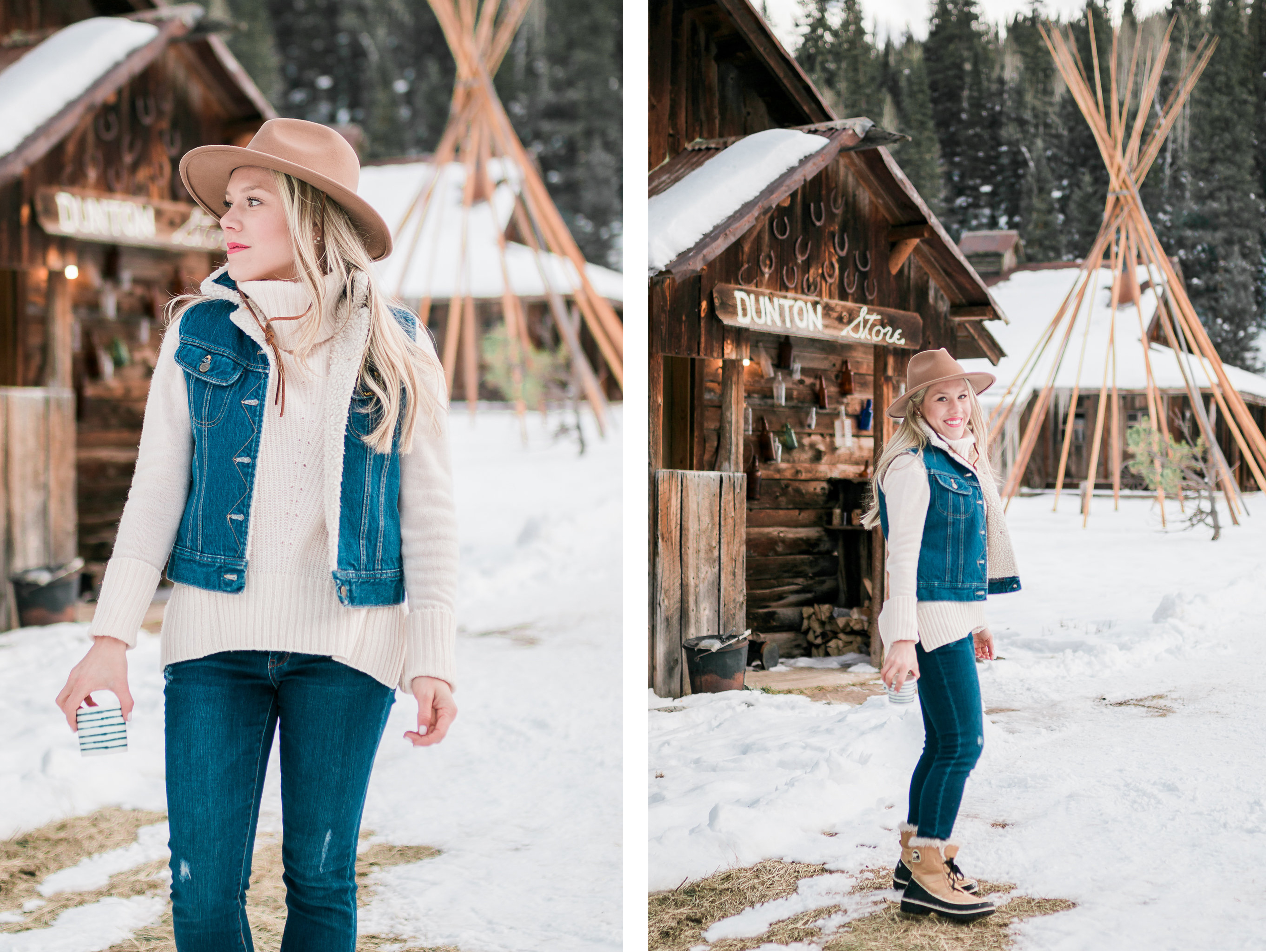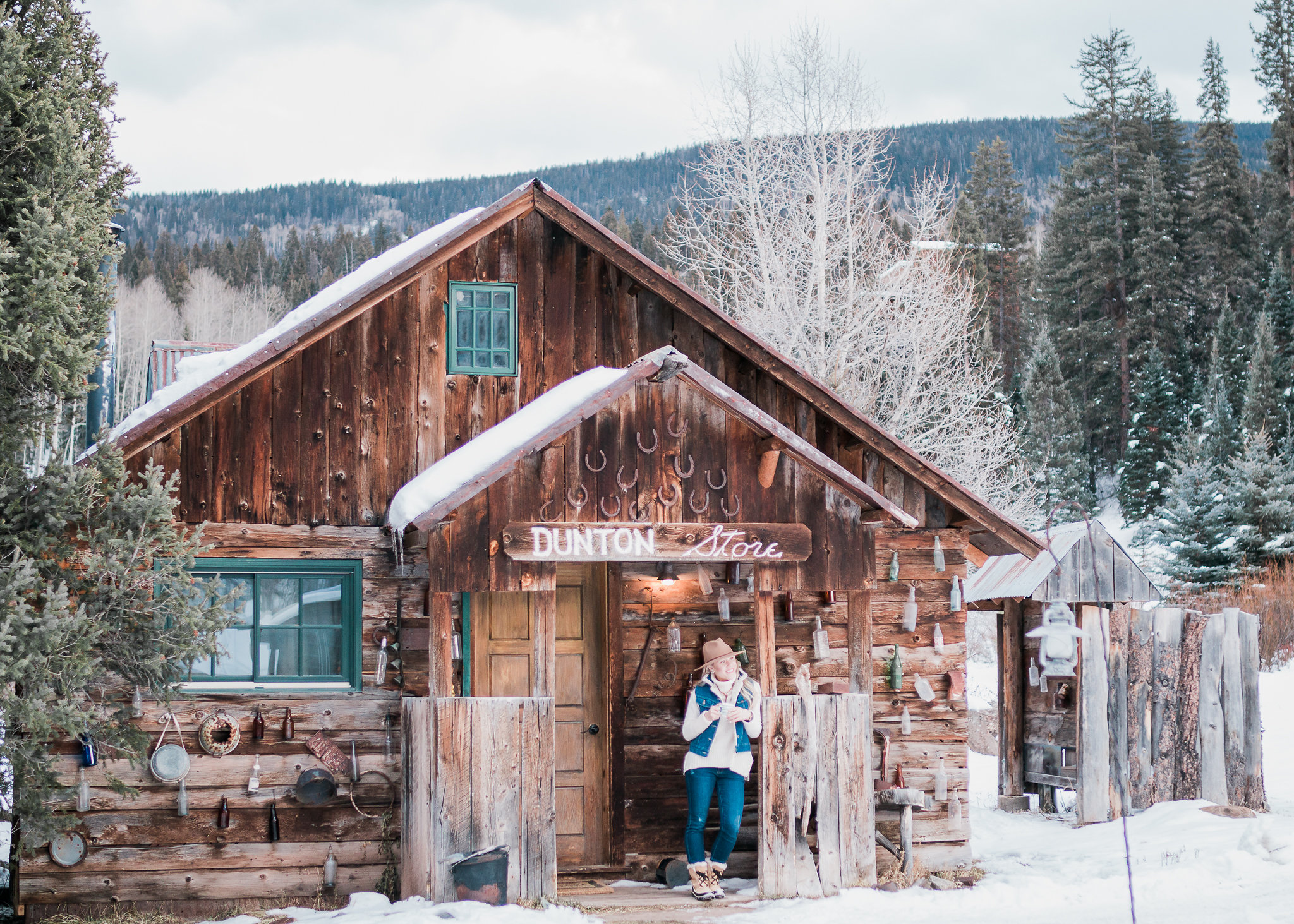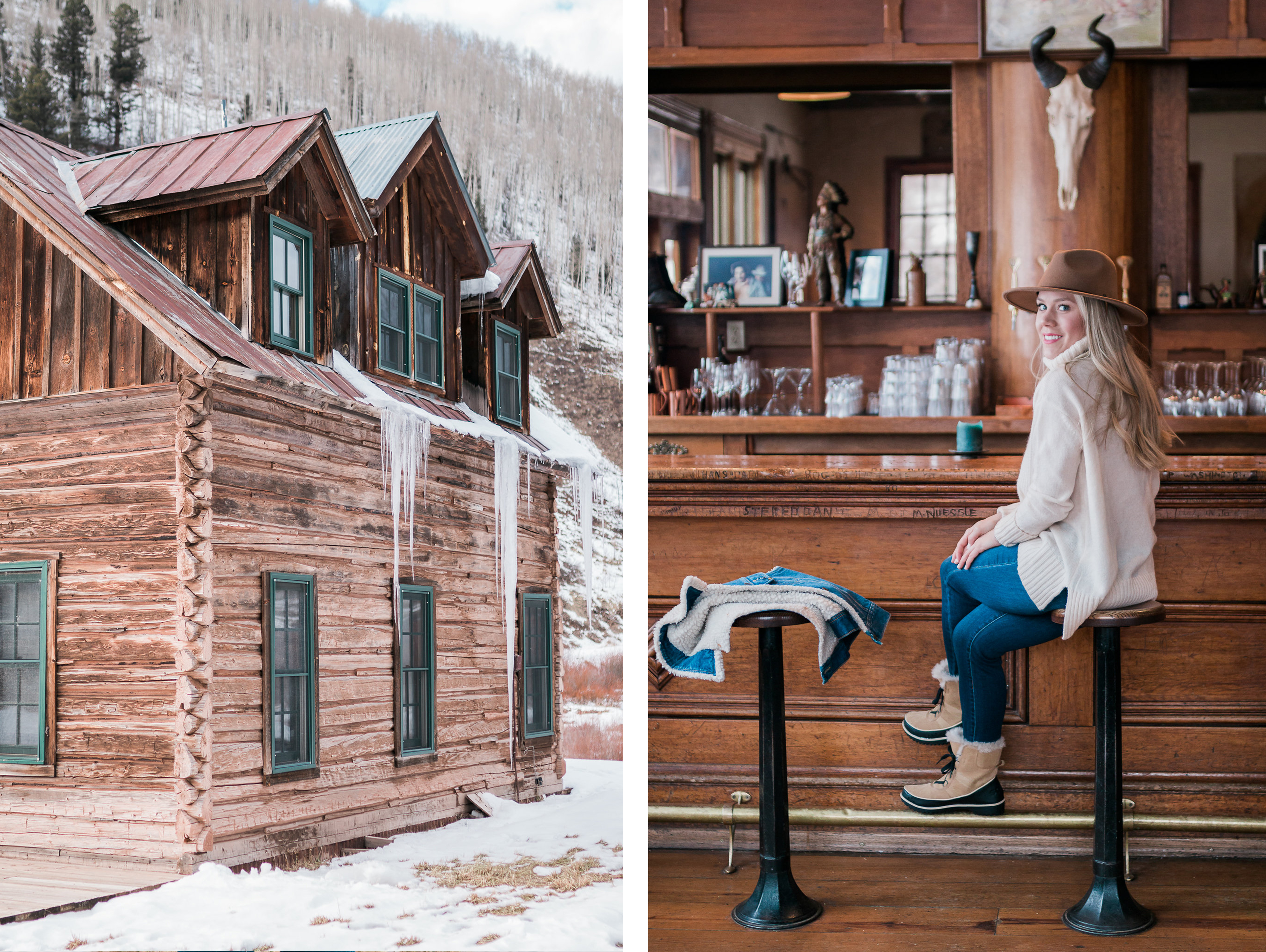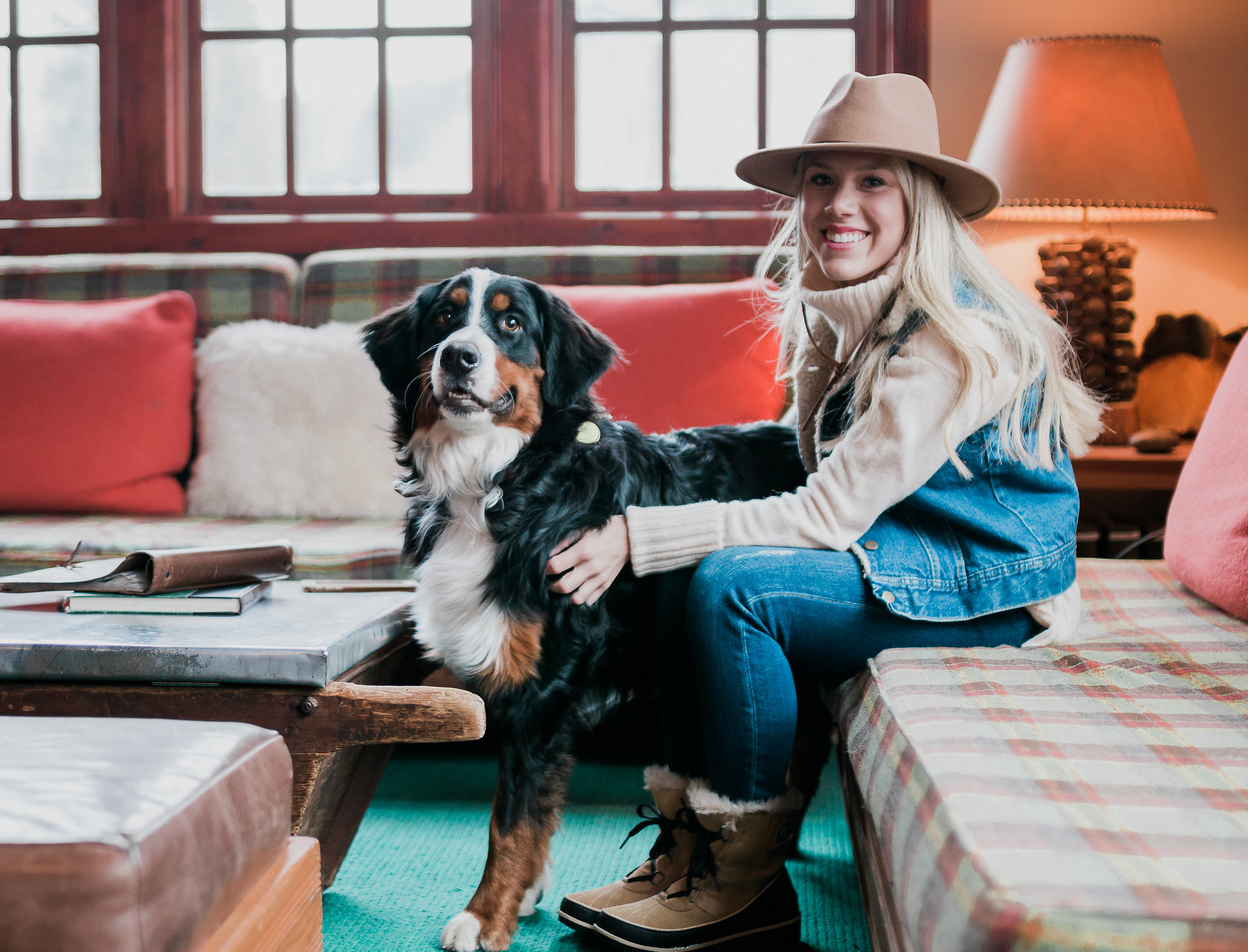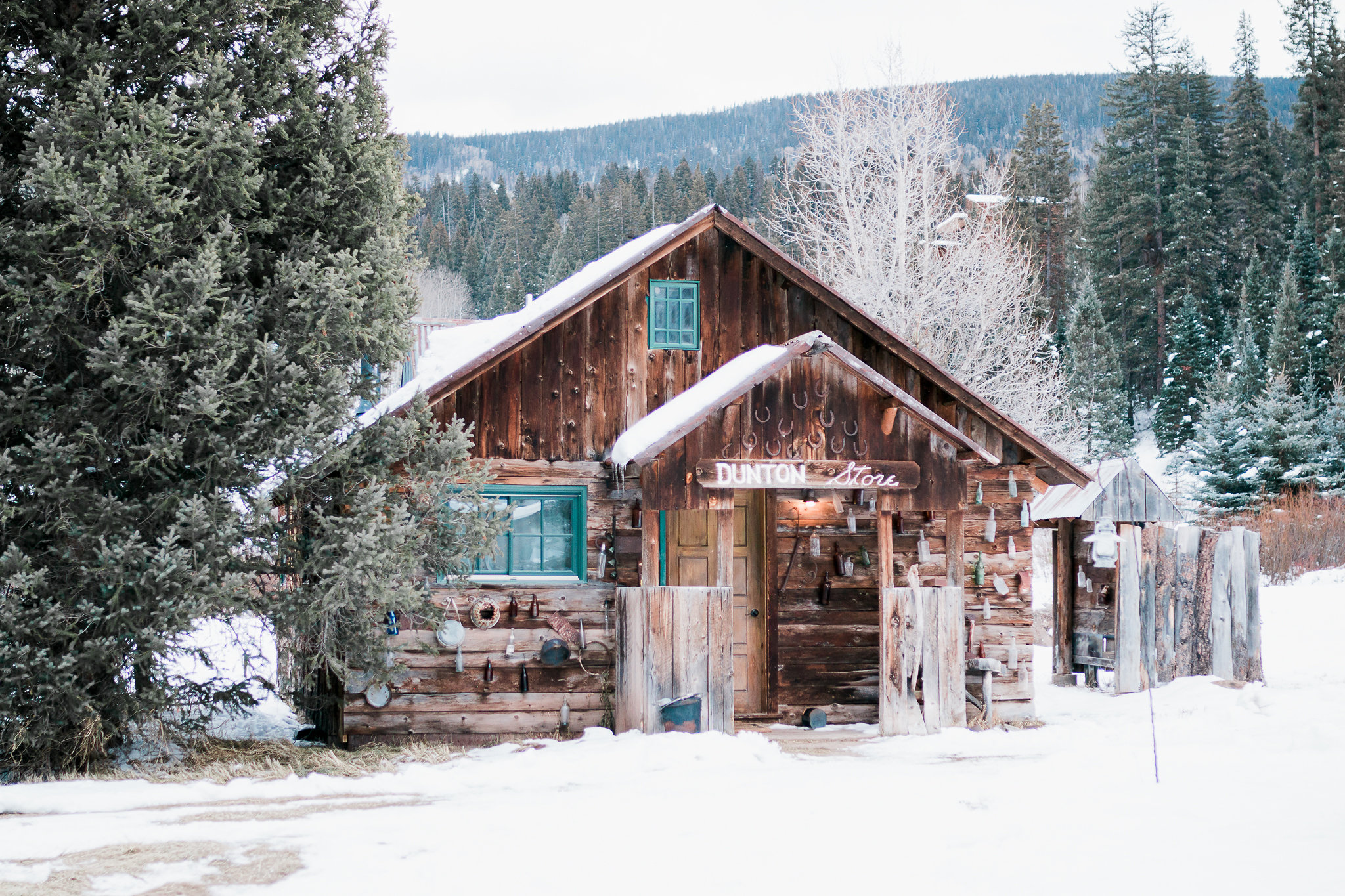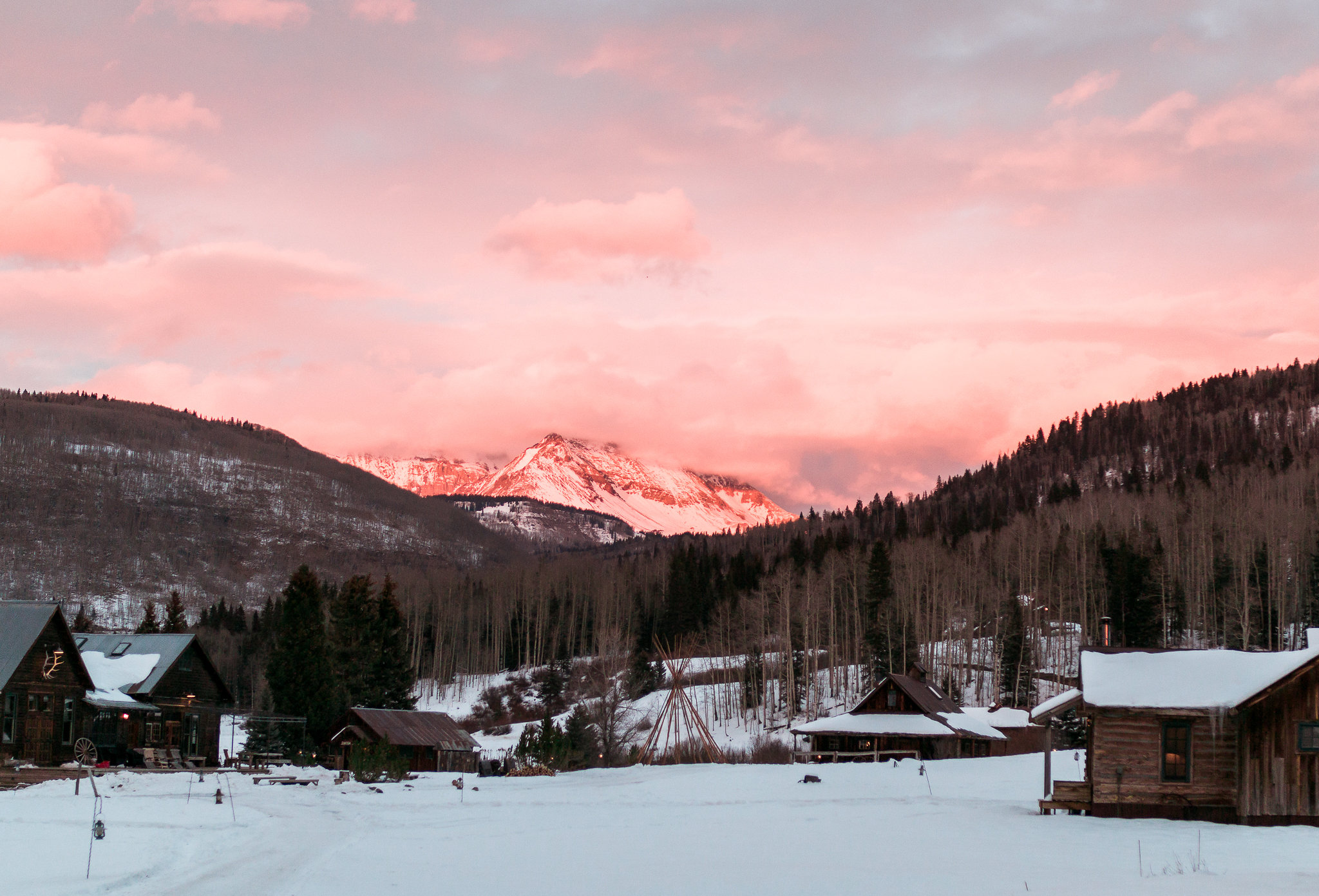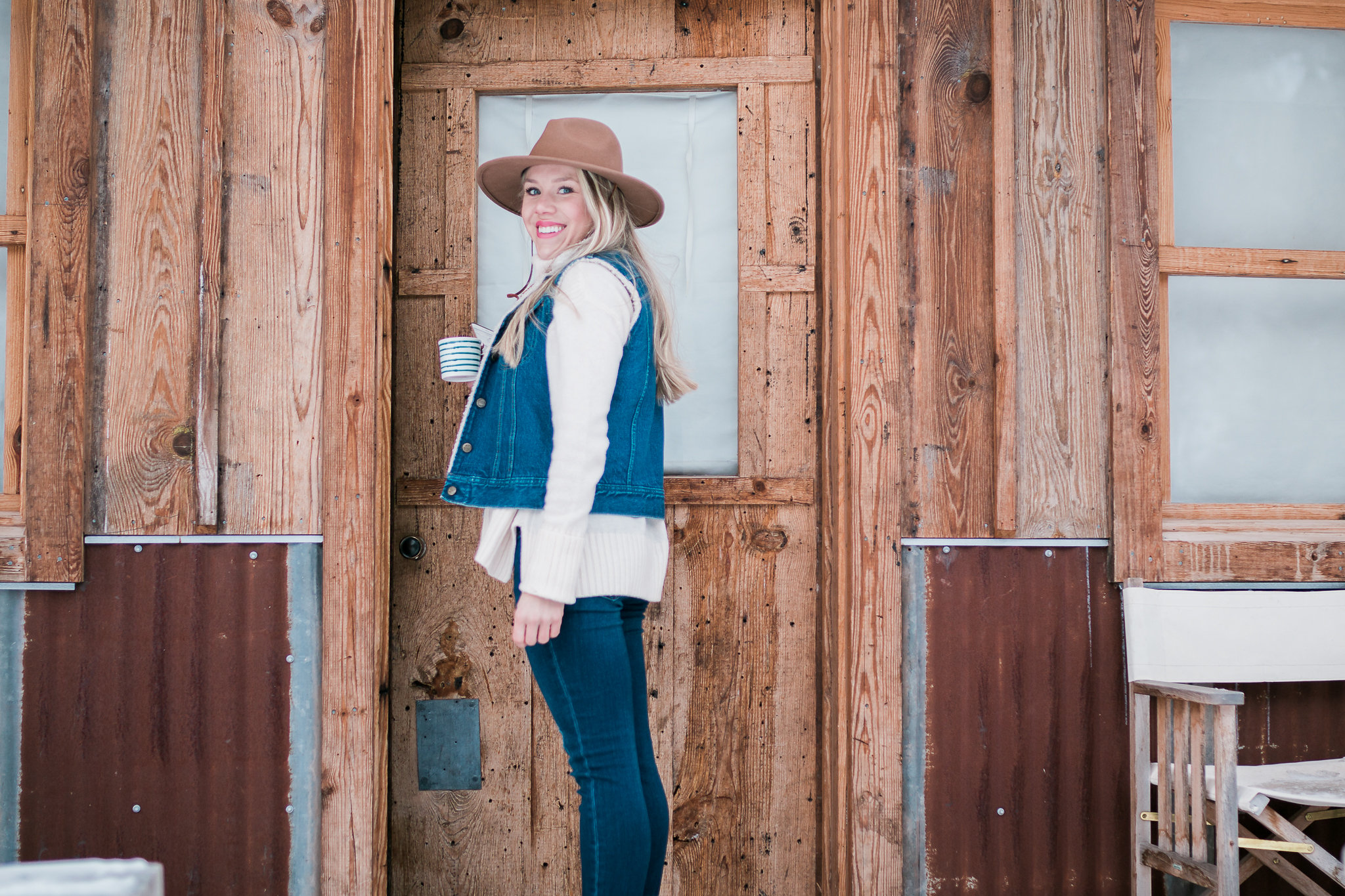 I just got back from one of the most memorable vacations of my life. Not that it was the most extravagant or foreign — it was just SO cool. And even better than that, it was SO private.
Initially I had planned not to write about this place, because although it deserves to blow up and be world renowned, the selfish part of me wants to escape here each winter and not have to book a year in advance or pay an arm and a leg. But, alas, I've decided to share it with you guys, because I always receive such appreciative feedback when I share my travel experiences, and also, I'd love to know that any of you had the kind of once in a lifetime experience I did, because I shared this post!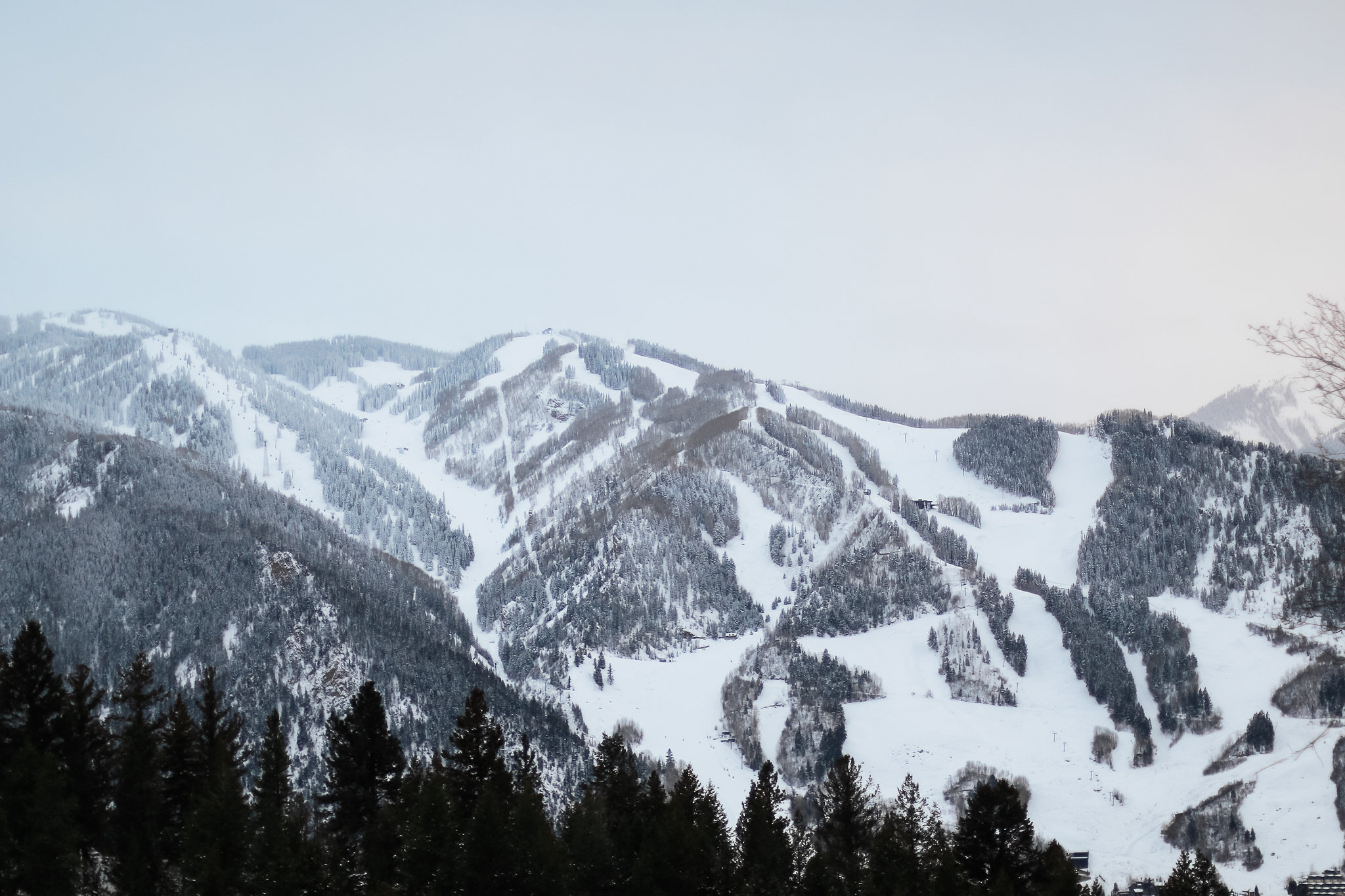 This trip started out as an idea to travel somewhere "snowy" over the Holidays. When we began considering the idea in greater detail, we both agreed the destination should be one that was fun, relaxing and also a bit untraditional. While we'd like to think of ourselves as avid travelers, neither of us have spent much time exploring the Western side of our nation, so after tossing around a few ideas we decided it would be fun to take a little road trip (which actually turned out to be one of the coolest parts of our entire journey) throughout Colorado, and drive from Aspen to Dolores to the oh so unique, Dunton Hot Springs!
I came across Dunton Hot Springs several years ago and was sold immediately. A small, abandoned mining town tucked away deep in the San Juan Mountains of the Colorado Rockies, Dunton had been completely restored and the surrounding natural hot springs channeled into a bathhouse and outdoor pool.  Aspen, where we began our journey (you can read more, here), was located about five hours North of Dunton Hot Springs, so it was the perfect length for a road trip throughout the Southwestern portion of the state.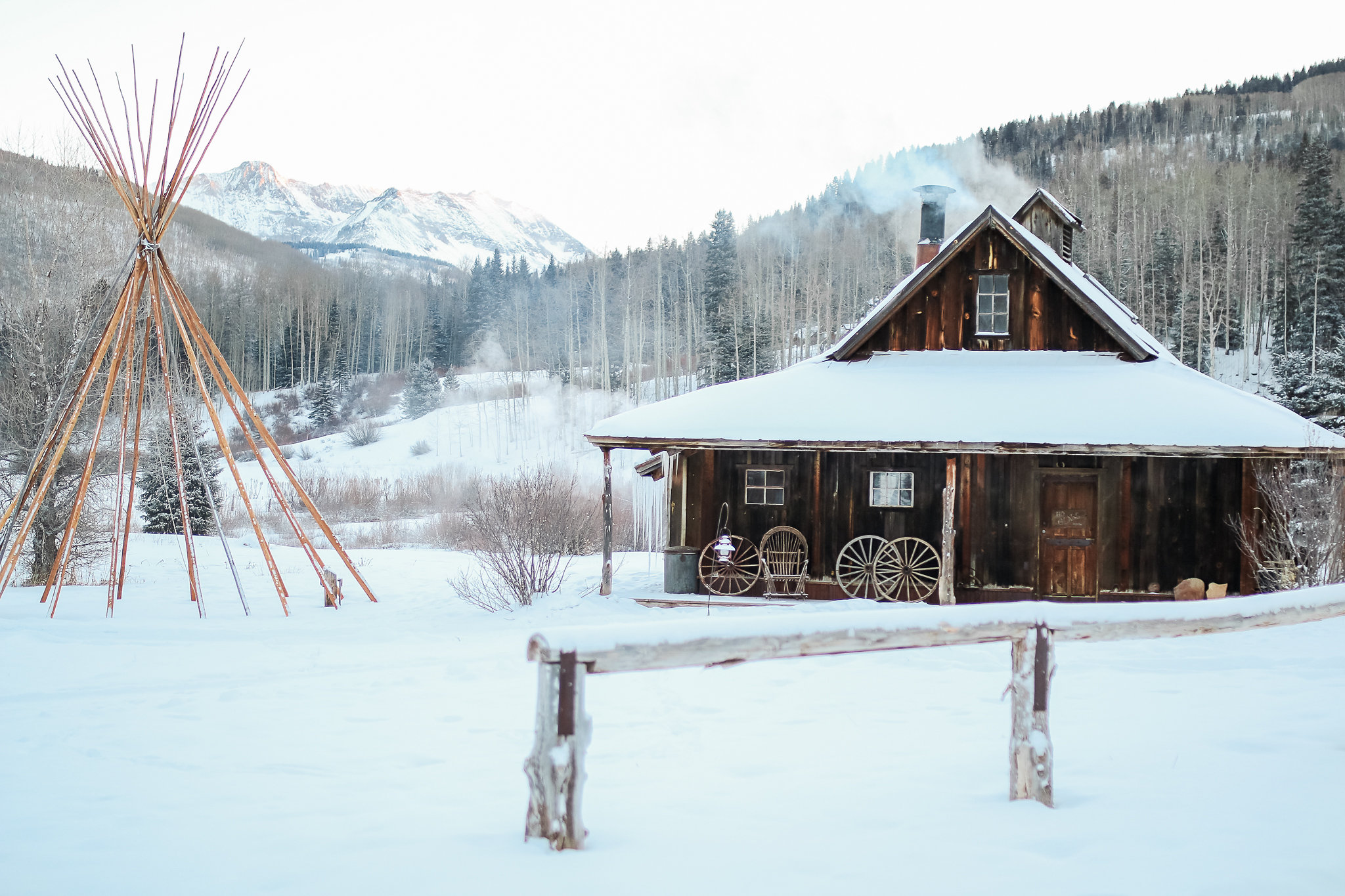 We arrived in Aspen, Colorado on Thursday, December 1st with plans of making the drive to Dolores on the afternoon of Tuesday the 6th. However, during our stay in Aspen we quickly learned of the fickleness of Colorado weather, which could go from clear blue skies to massive snowstorms in a matter of minutes. As it turned out, the Tuesday afternoon we were supposed to make the drive, the weather forecast called for severe snowstorms and avalanche warnings. Justin was especially nervous and insisted that we leave early in order to avoid incliement weather, which would have guaranteed closing the one road from Aspen to the South entrance of Dunton.  It's true… there is only one major passageway through the Rocky's heading South.  So, we packed our car and set out on our journey early Tuesday morning- 3 a.m. to be exact.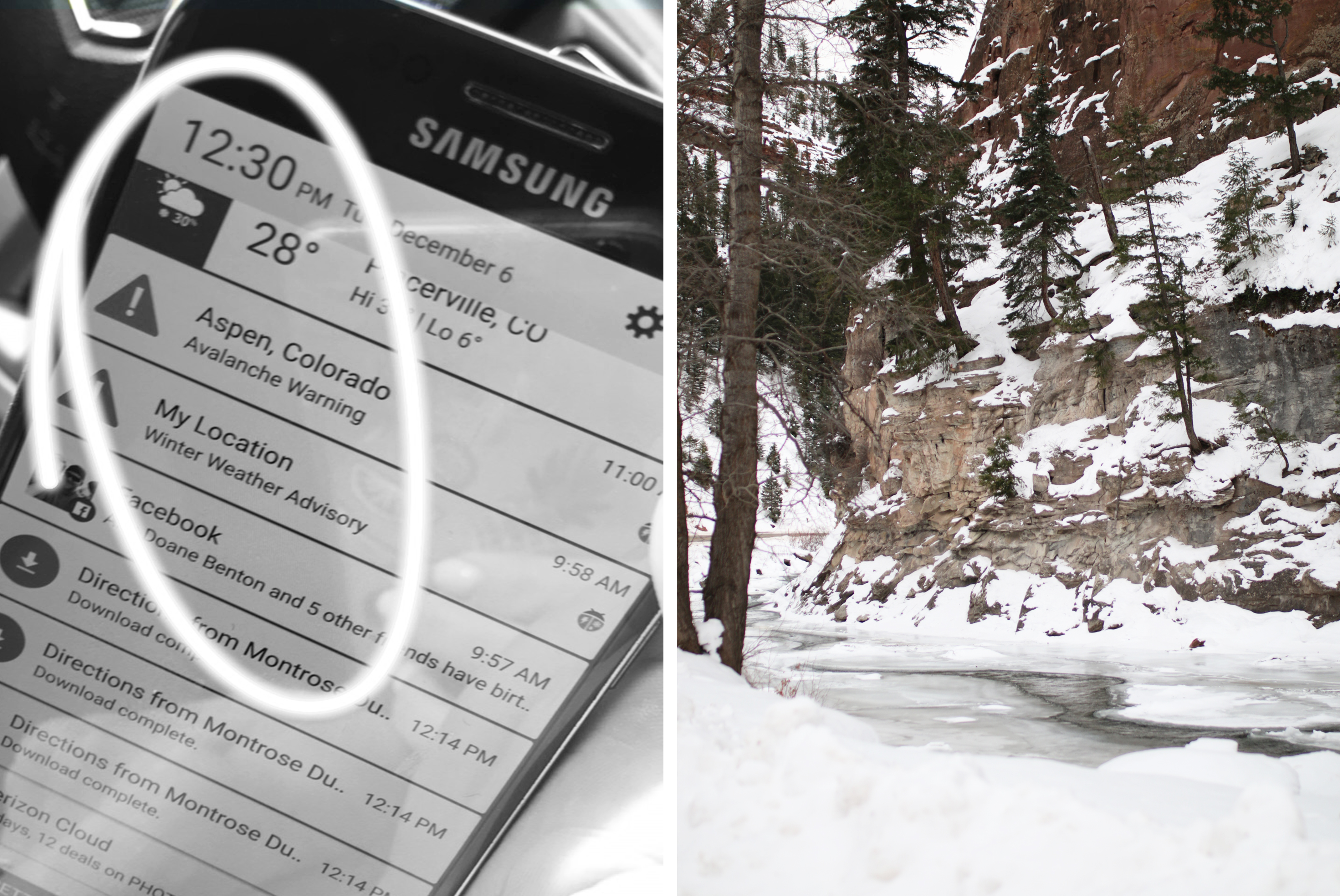 The drive to Dunton offered some of the most gorgeous views I have ever seen in my life!  We pulled to the side of the road a mere fifteen times to take in our surroundings, and appreciate the beautiful frozen rivers, lakes, and snowcapped mountain peaks that seemed to go on for miles and miles. The views around every turn were truly spectacular. I can't believe it took me 27 years to travel to this beautiful place; suddenly Colorado doesn't feel so far away.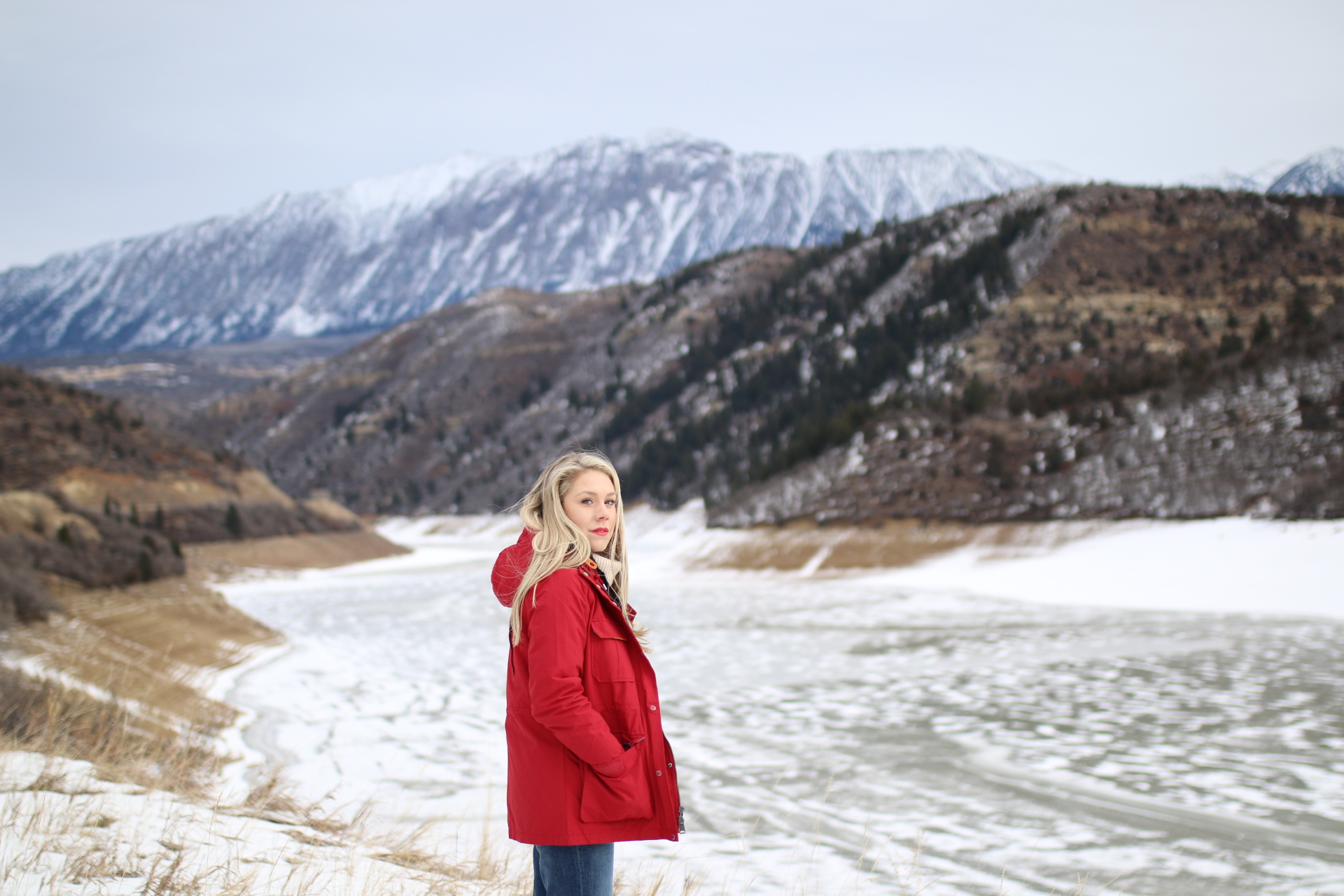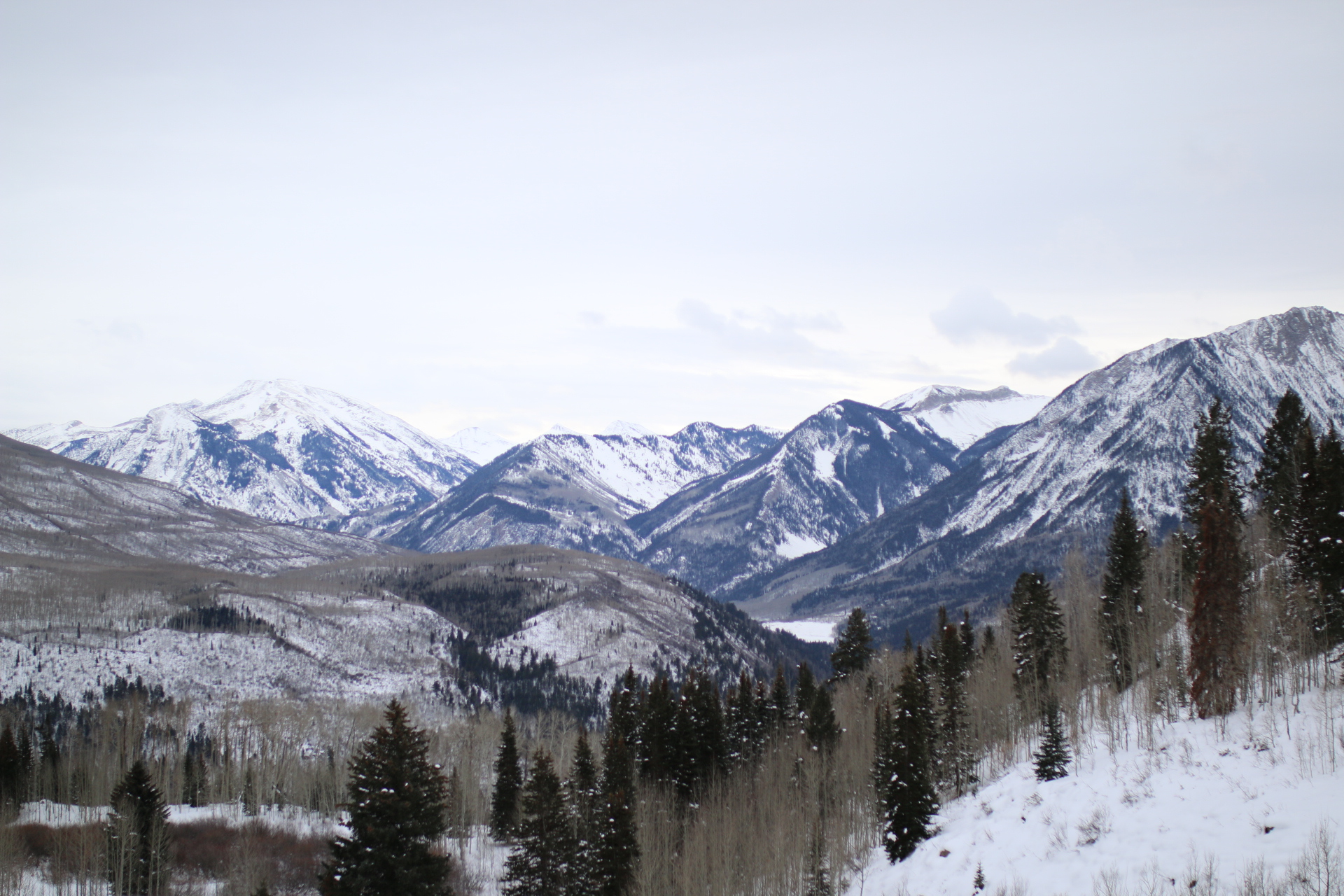 The last two hours of our drive was on icy dirt roads along a river and we had zero cell reception, which was both scary and exciting.  We were forewarned about the lack of service beforehand, and were provided hand written directions and an old school map to navigate our way.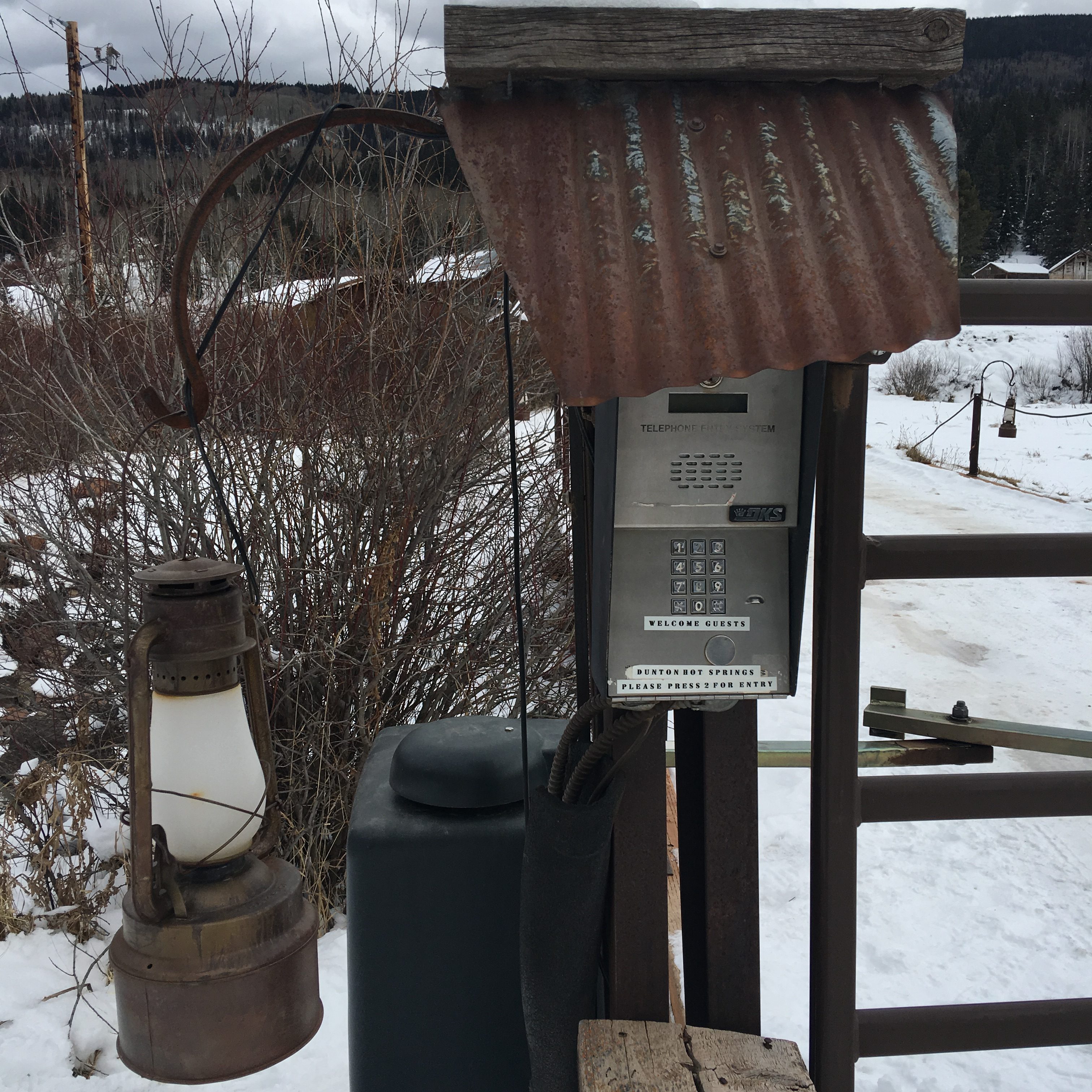 When we arrived at Dunton we were greeted by Eric, who played activity coordinator, tour guide, bartender, waiter, concierge, etc., throughout the weekend and was a really interested guy! Certainly a Jack of all trades. He is Navajo, and had a lot to share with us about the history of the Navajo in and around Dunton. He showed us to our tent, which was an absolute dream! A chandelier, vintage Navajo rugs, a wood burning stove for heat, and massive snow-covered mountains for a view, made for the most charming, and yet cozy little home away from home.  After getting acquainted with the property and our tent we unpacked our bags and got ready for lunch, which was being served in the great room several feet away.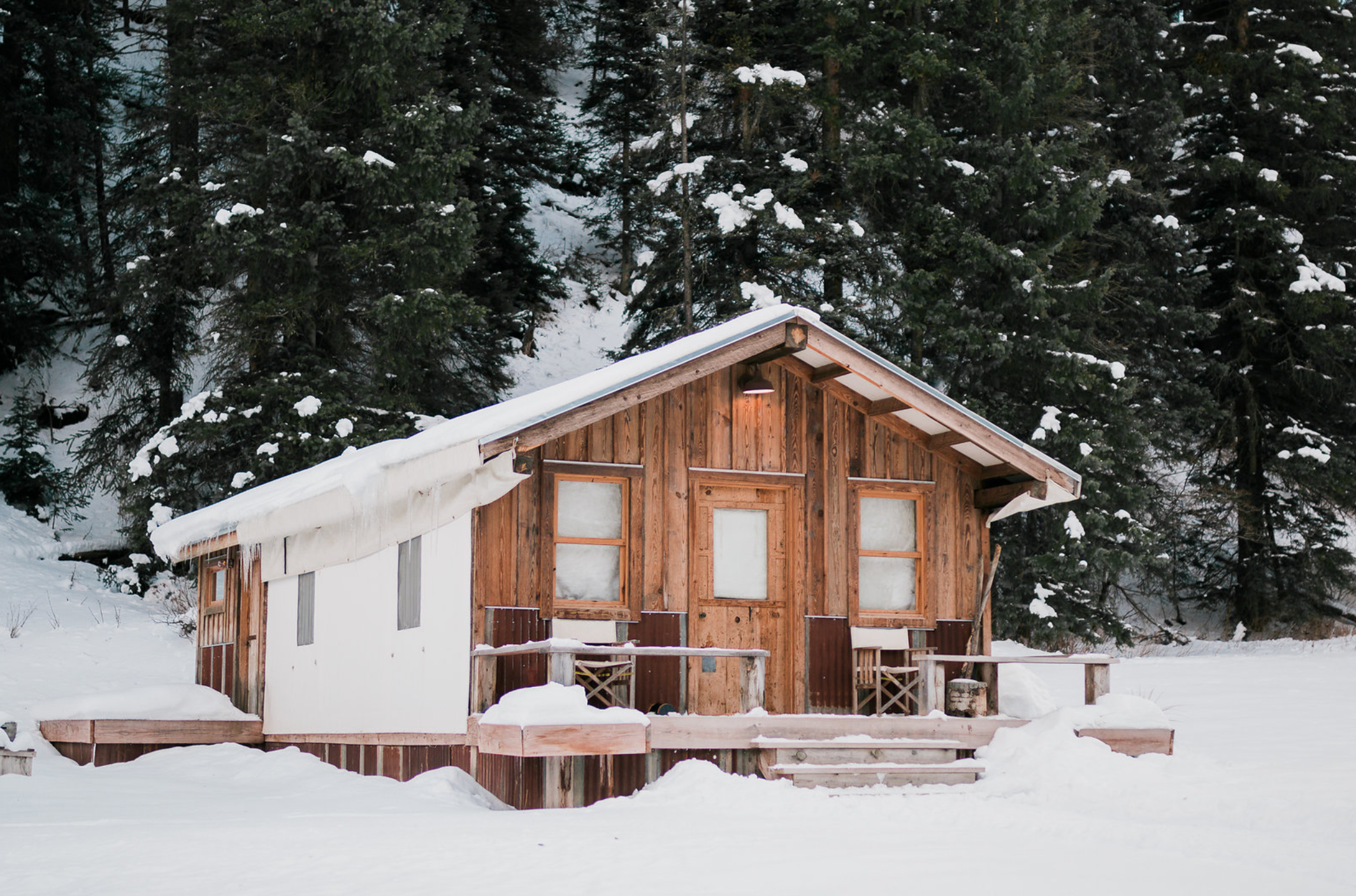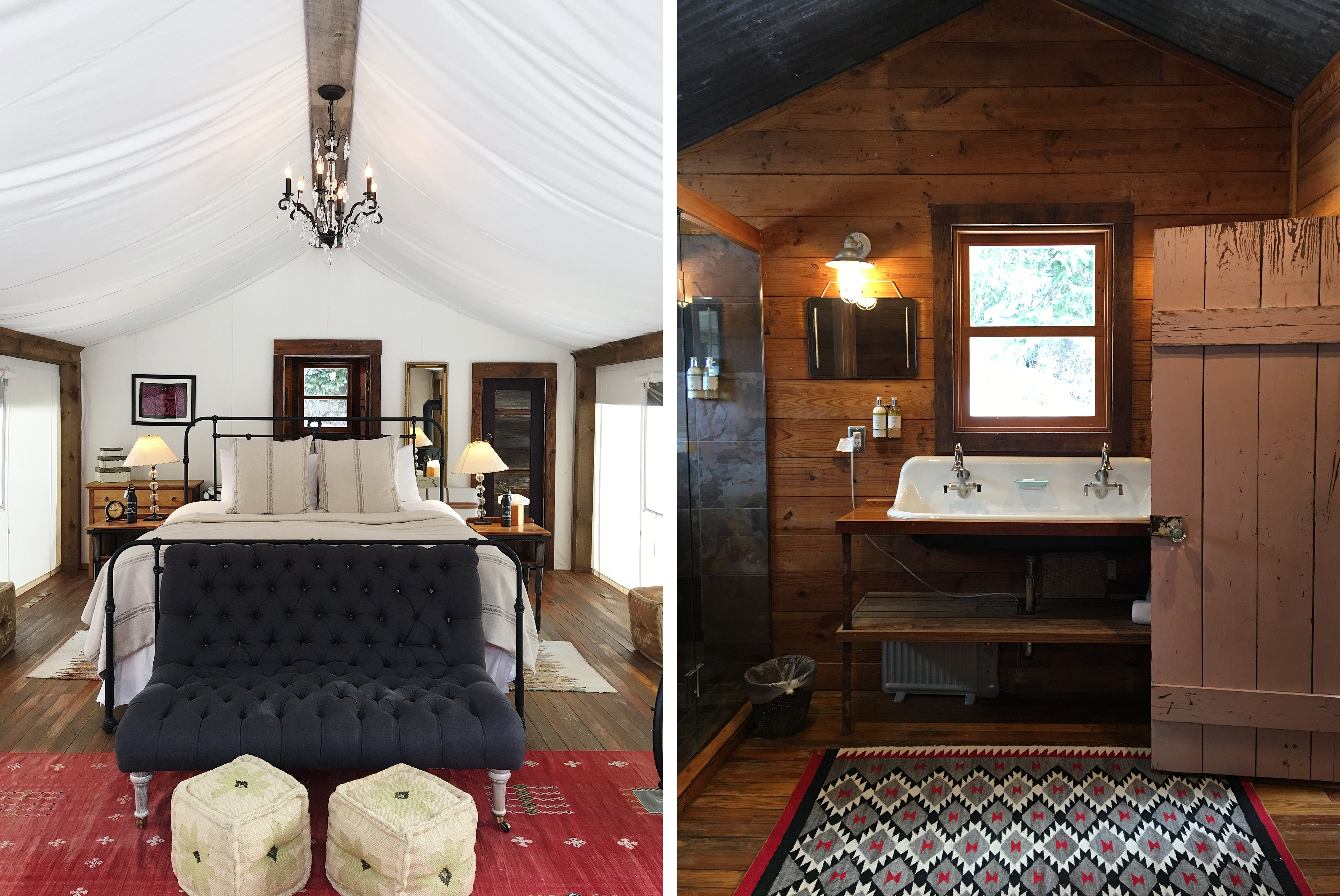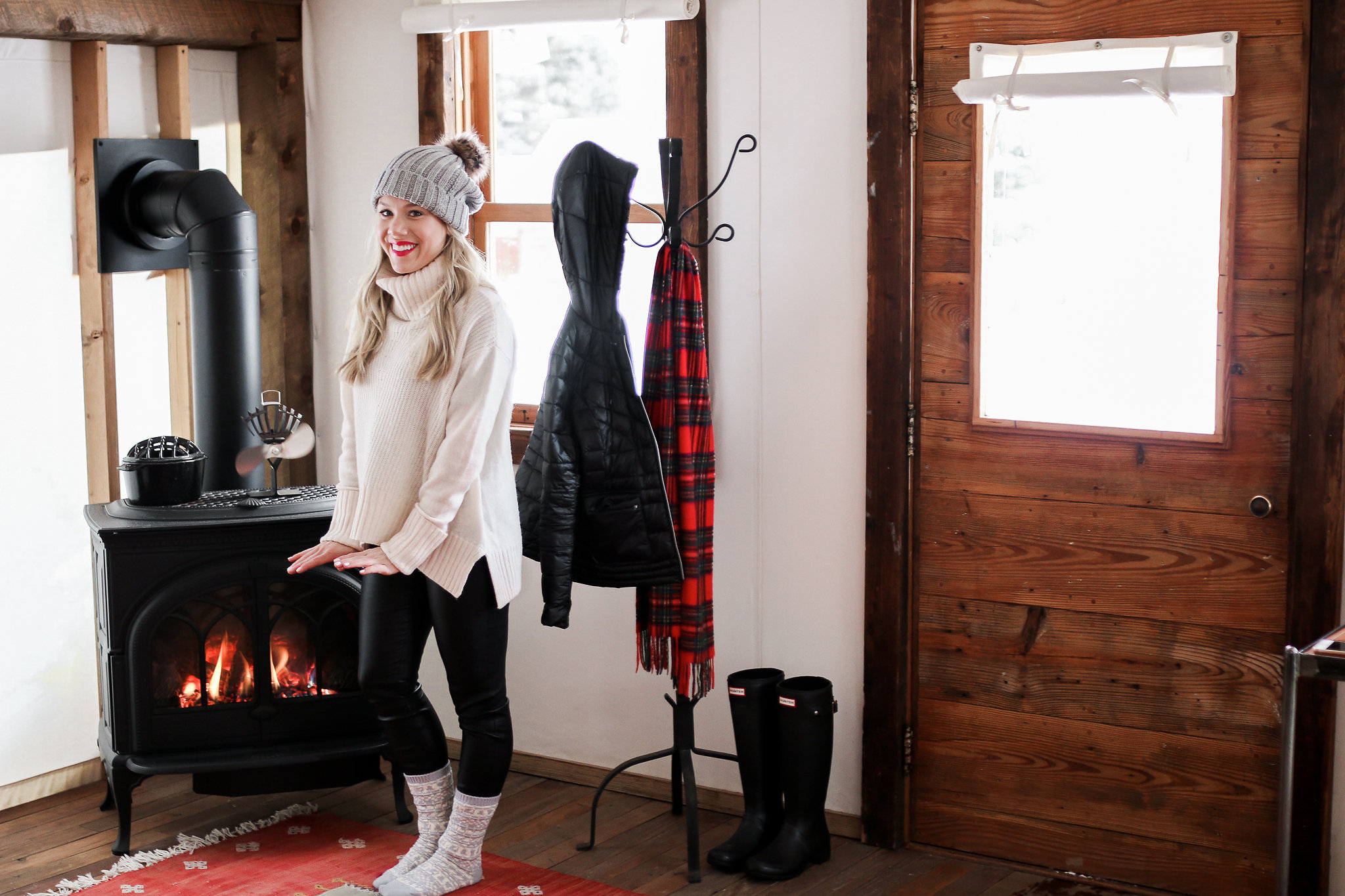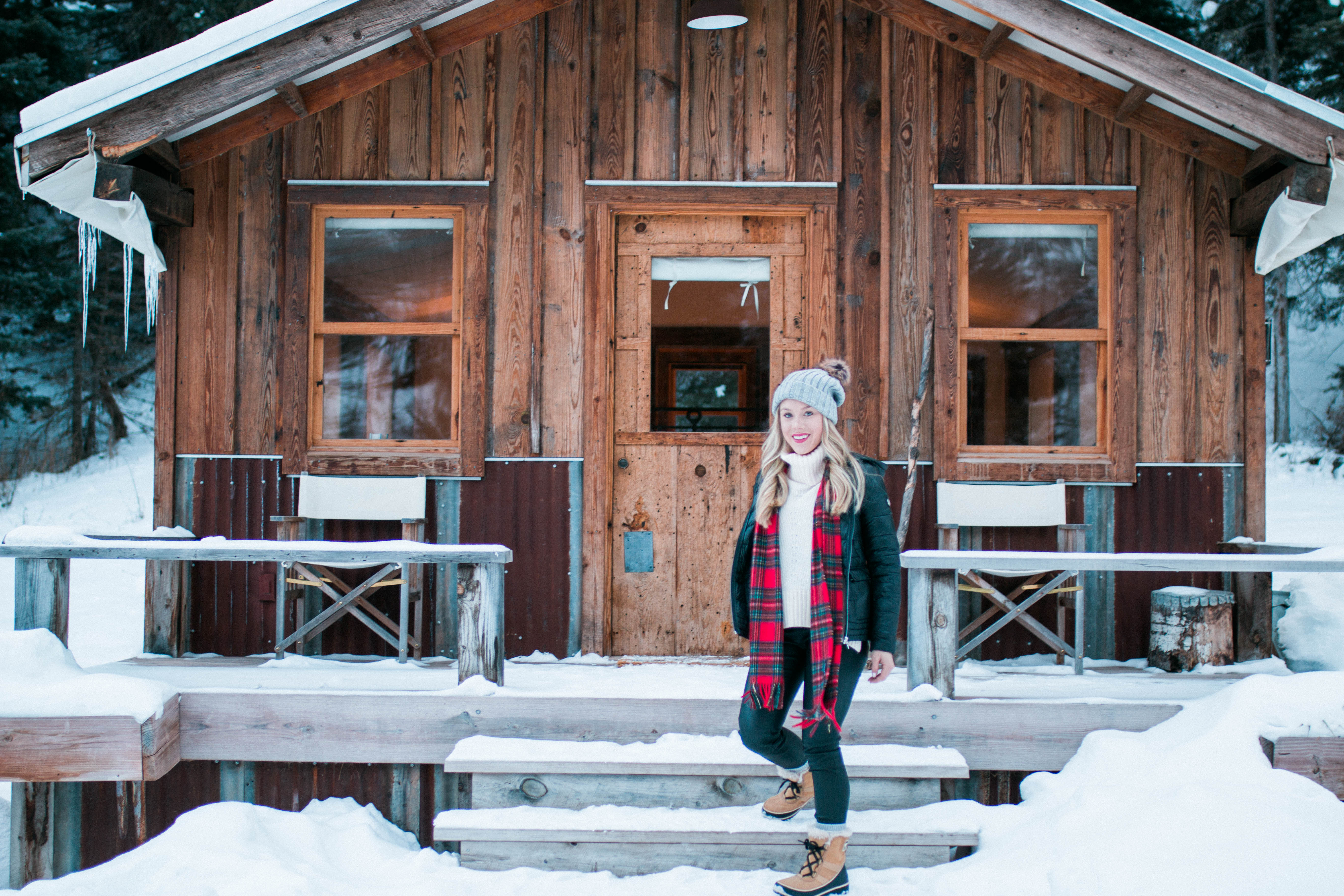 Dunton's meals are all served family style around the wood burning fire of the Saloon. The chef prepared the menu based on local seasonal ingredients, some from Dunton's own farm.  Each day all the guests gathered during set meal times for breakfast, lunch and dinner to enjoy delicious food, share stories, and learn more about each other.  It reminded me a lot of the summer camp I attended growing up.
We had planned to go snowmobiling our first day in Dunton, so we were up at 7:30am the next morning to grab some breakfast (possibly one of the omelets I've ever had) and head out to the trail with our guide. In fact, we were the first snowmobiling tour of the season! Our guide gave us a thorough rundown of how to operate the machines, making it very easy for us first-timers.  We were really surprised how by similar it was to driving an ATV – it's all about balance and counter-balance.
The first leg our tour began on groomed trails that were protected by the National Forest Association, so we were issued a permeant to access the land. On the trails we followed single file at speeds of about 55 mph. Twenty minutes into our tour we came to open field where our guide let us loose to play. Because it was still somewhat early in the season, we were cautioned about rocks and things that could potentially damage the snowmobiles, but nonetheless it was a BLAST.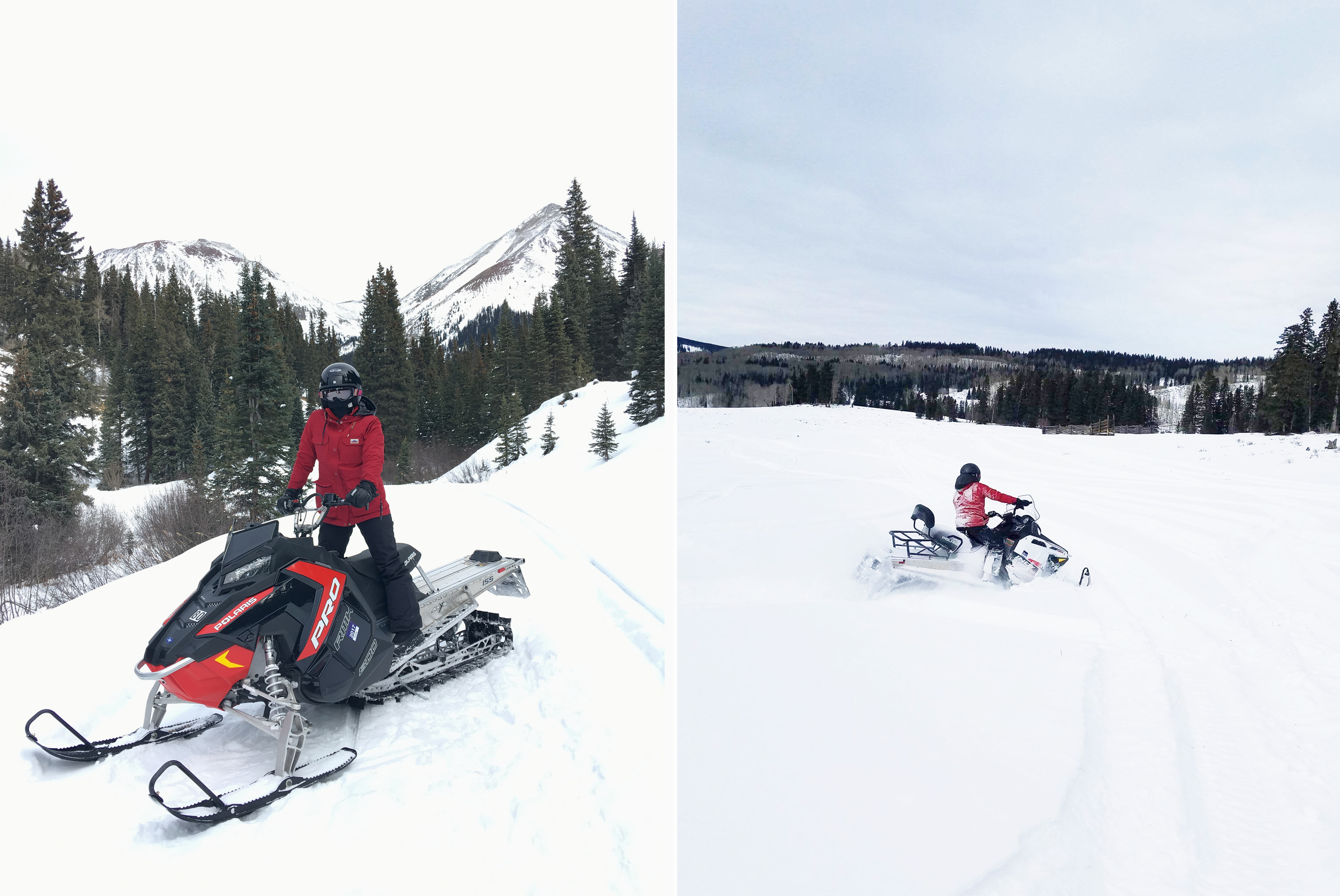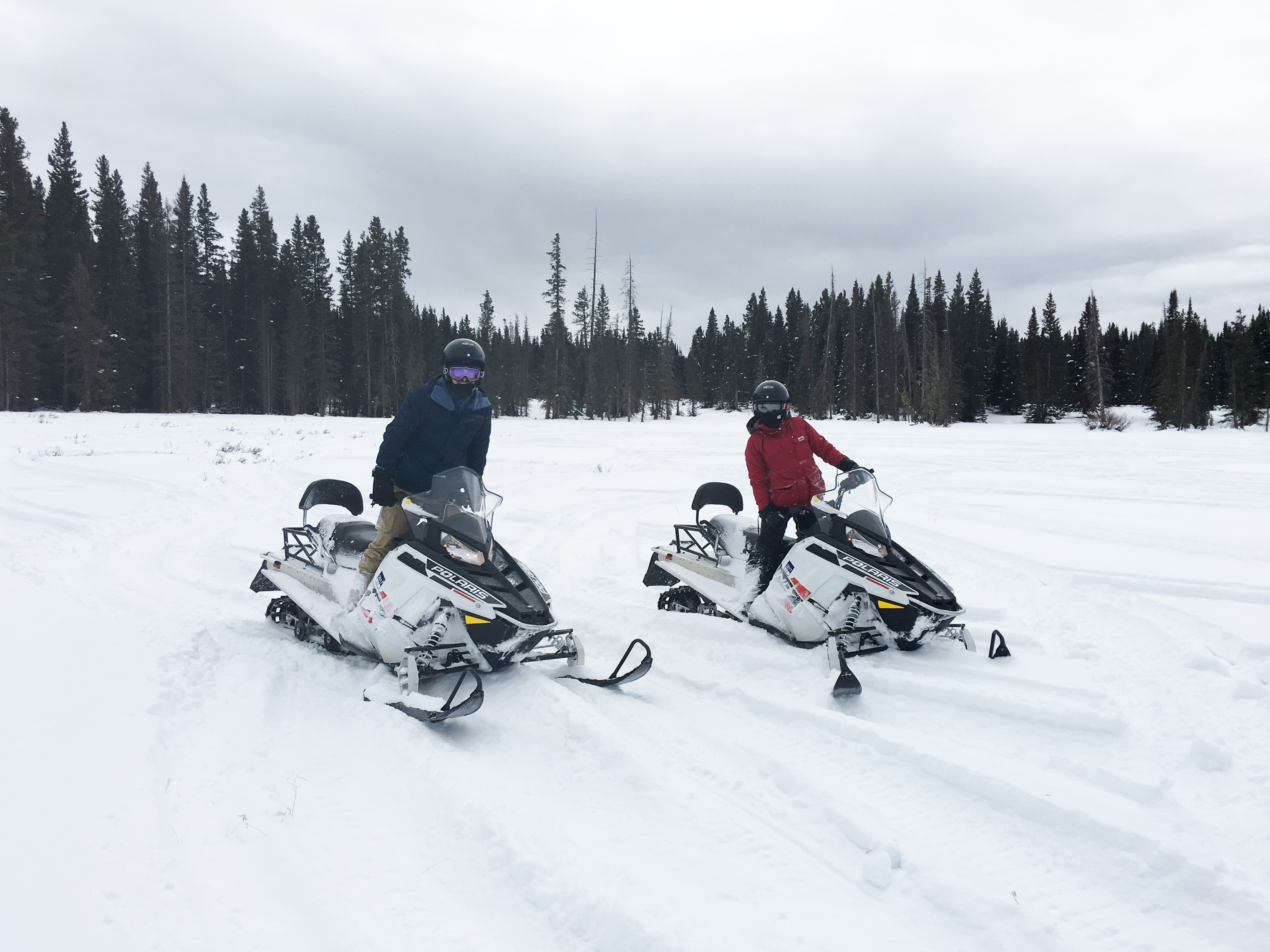 The rest of our time at Dunton was filled with hot springs soaking, getting to know some very interesting people (a Sonoma Valley winemaker, architect, an international root farmer, and a couple getting married on Dunton's property), snowshoeing, a frozen waterfall, and more hot springs. We lit fires in the wood stove throughout the day, drank homemade hot cocoa with roasted marshmallows after mornings in the snow, and watched movies each afternoon in the dance hall snuggled up on a couch with a glass of wine.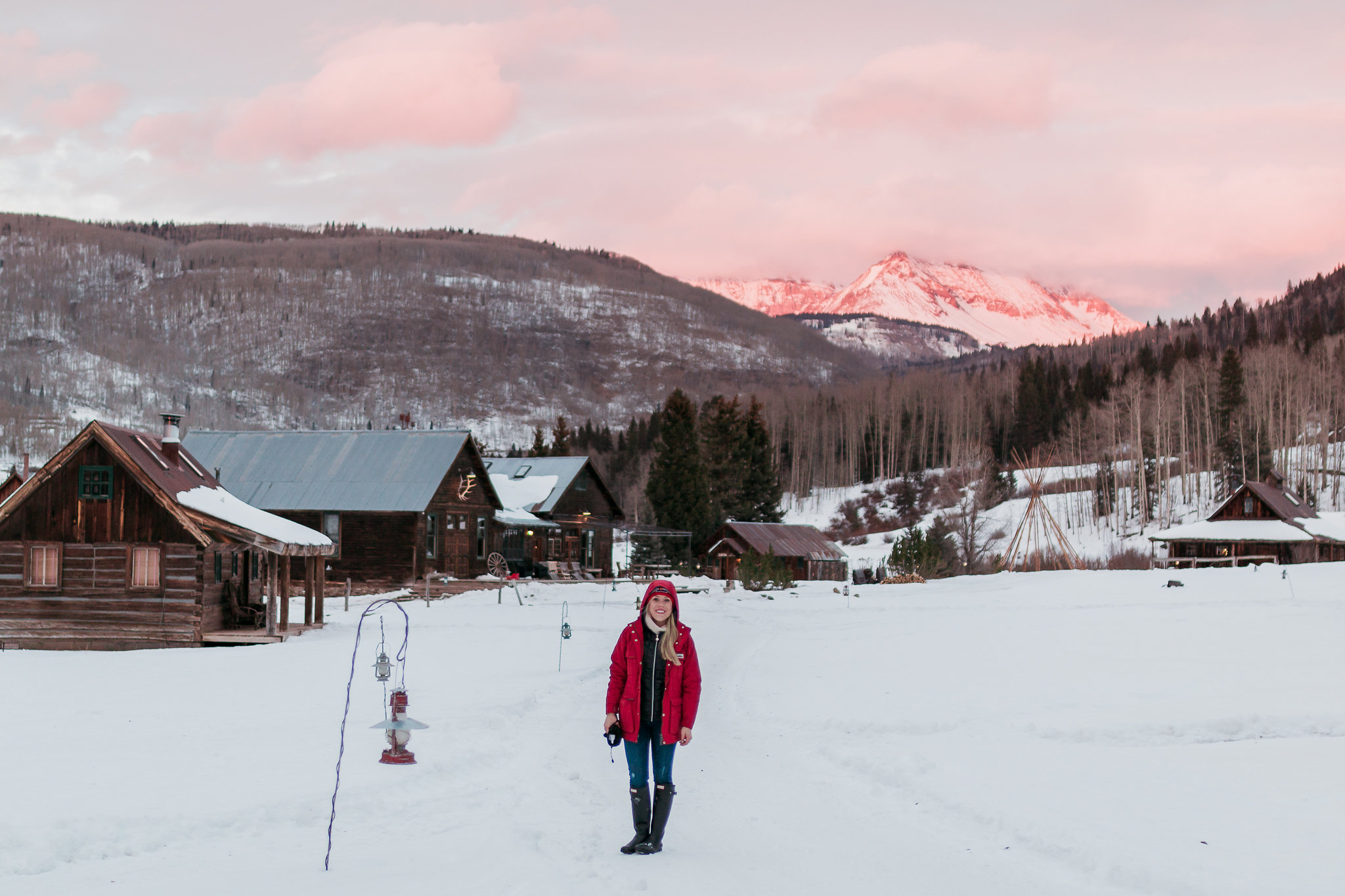 One morning during a long hike around the property, we stumbled upon a beautiful, frozen waterfall. The child in me wanted to get up close and personal, so off I went. As I made my way closer to the fall, I could hear water running beneath my feet however, at the time I didn't think anything of it. Later that day we came across a photo of that same waterfall, and realized that I was actually standing on a waist deep pool at the base on the Fall. Crazy – that would have sucked to have fallen through the thin layer of ice keeping me at ground level. On our hike we also discovered small boiling springs all over the property, like the one pictured below.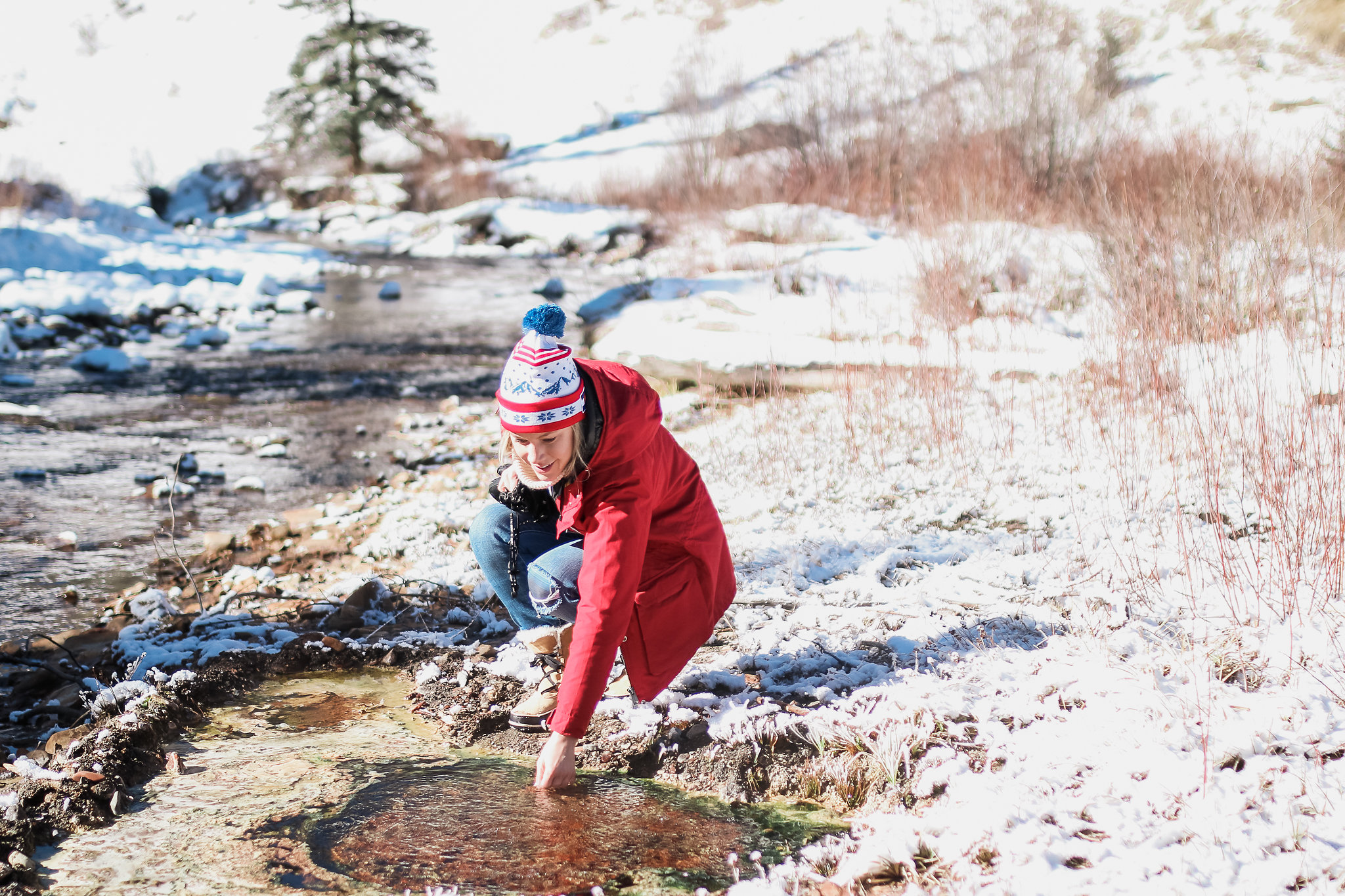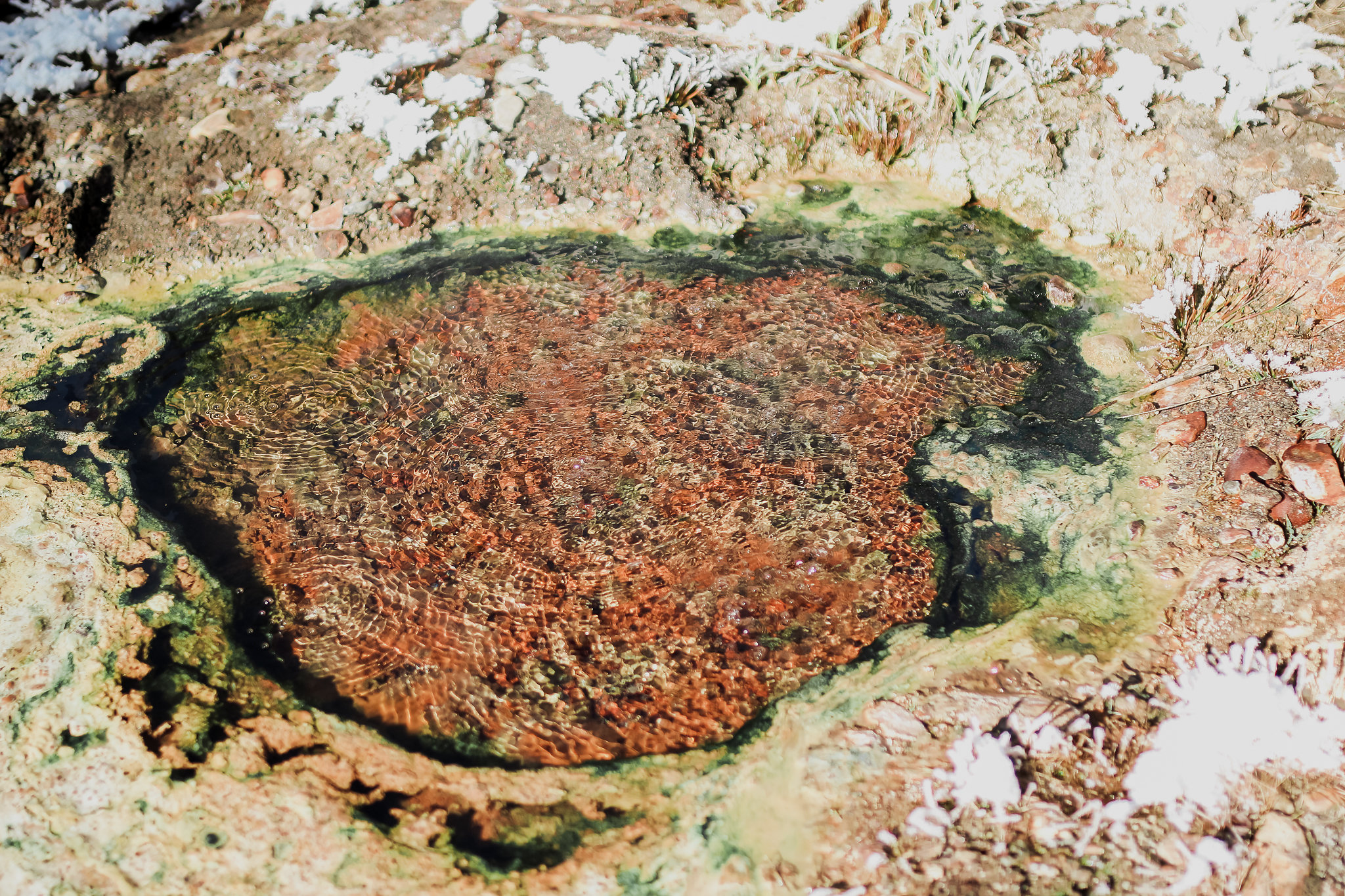 Soaking in a natural hot spring takes the cake as one of the coolest experiences of my life. At first, I was a little hesitant about the murky, orange color of the water and not knowing what lied beneath my feet. But after getting used the somewhat slimy rock walls lining the springs, it was all my husband could do to keep me out of them. It was incredibly relaxing, and we started each day with a sunrise soak.  Magnesium is the major mineral found in the hot springs around Dunton, attributing to its murky, orange color. We were advised of this prior to our trip and were encouraged to pack dark colored swimwear.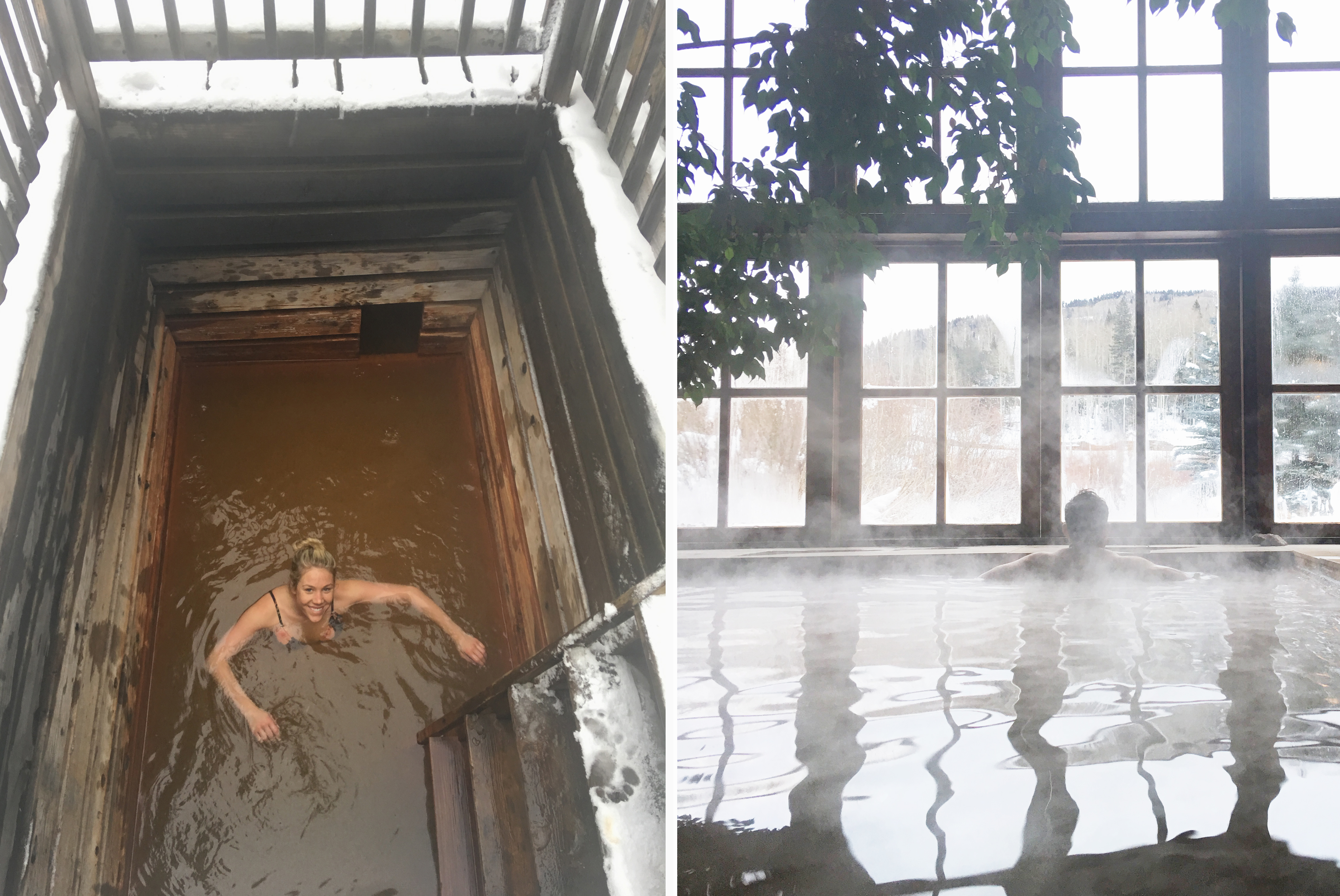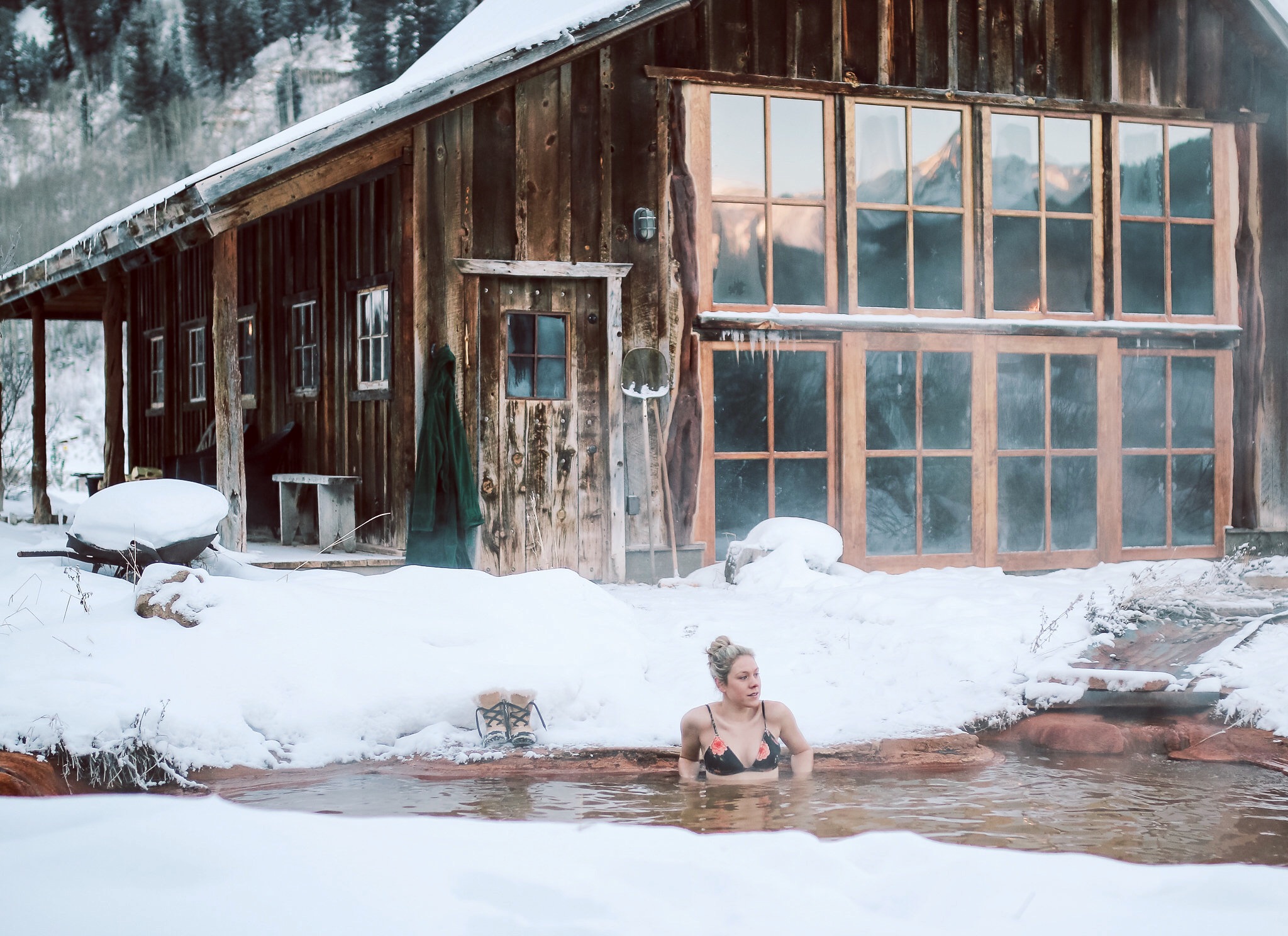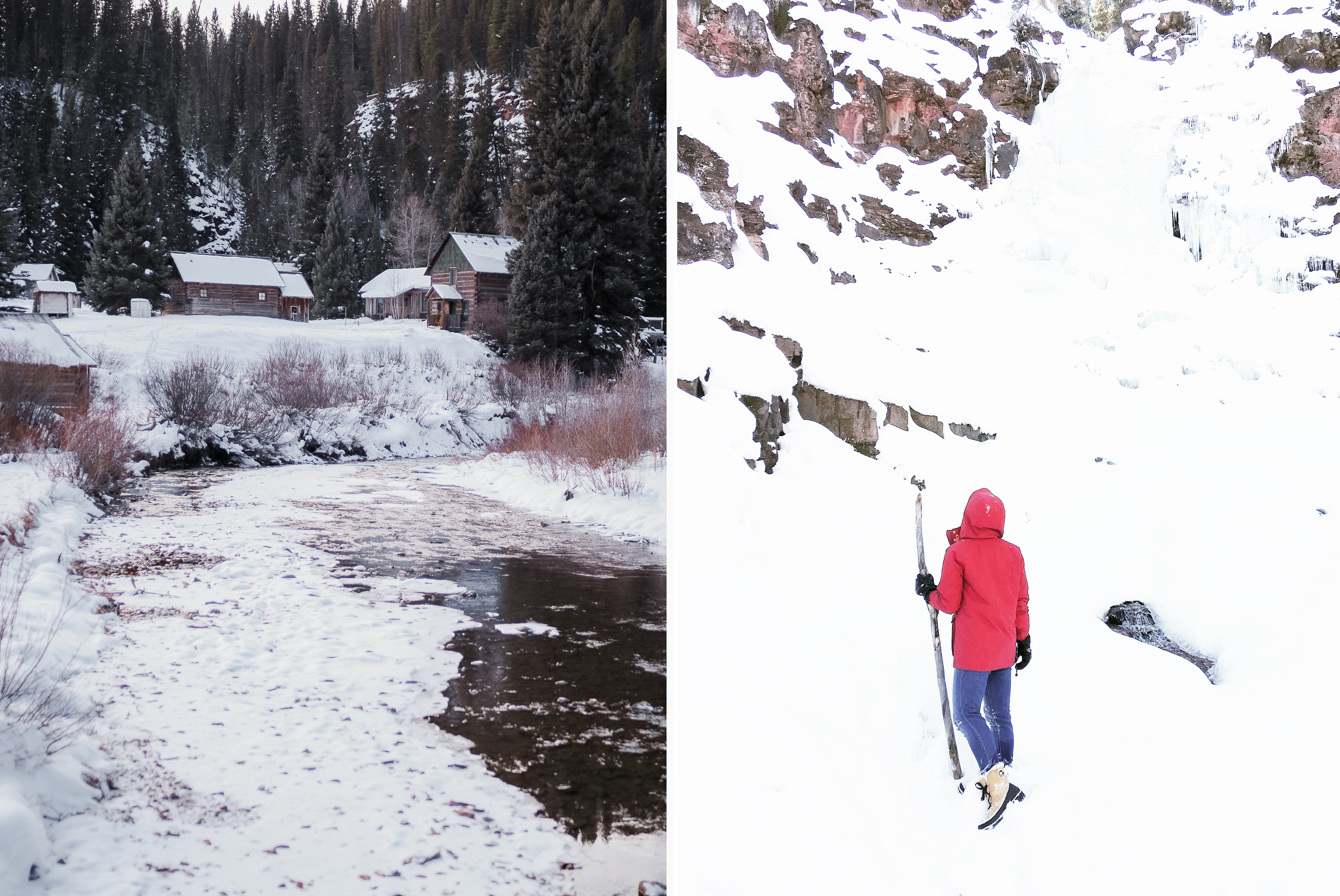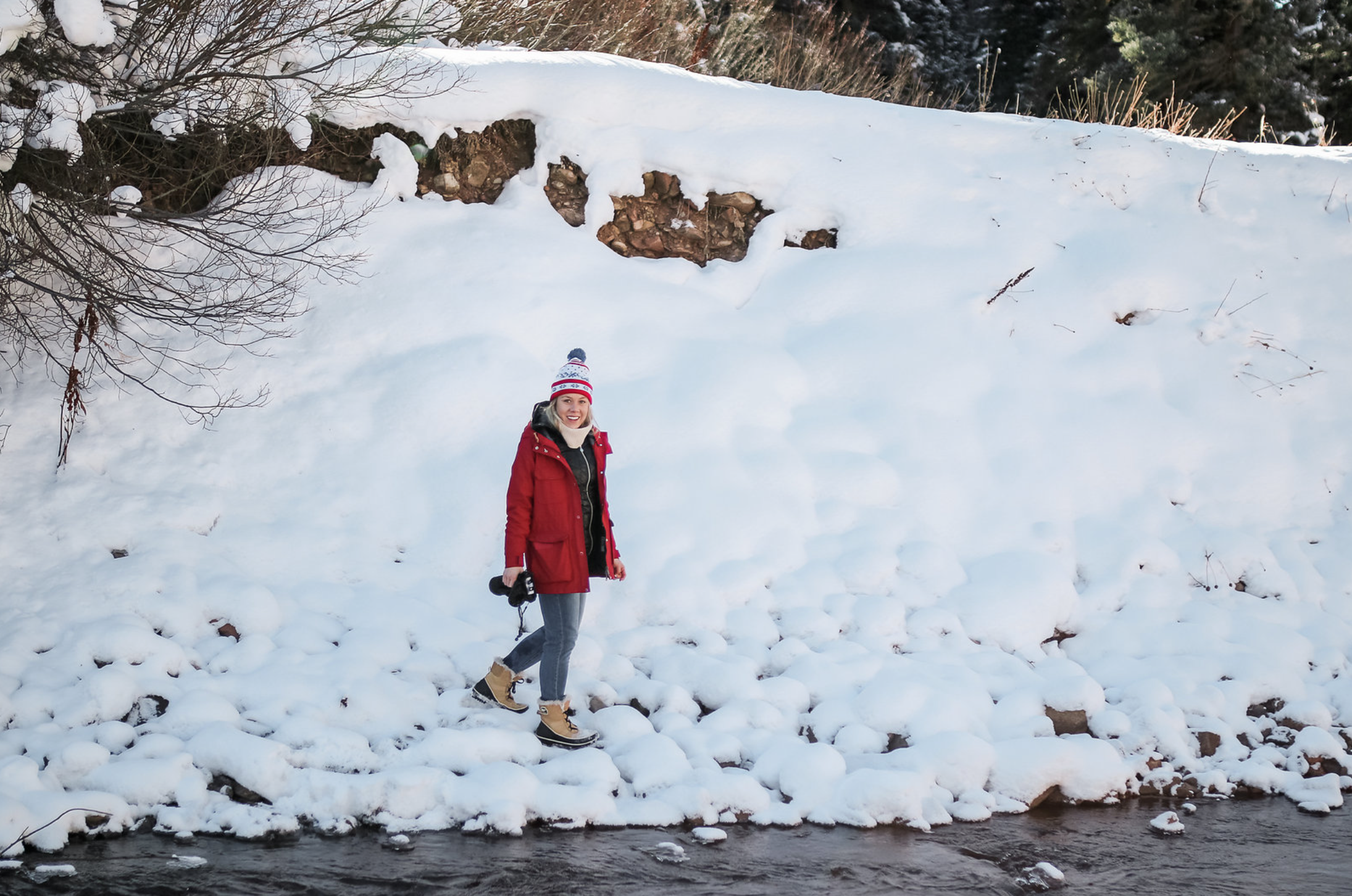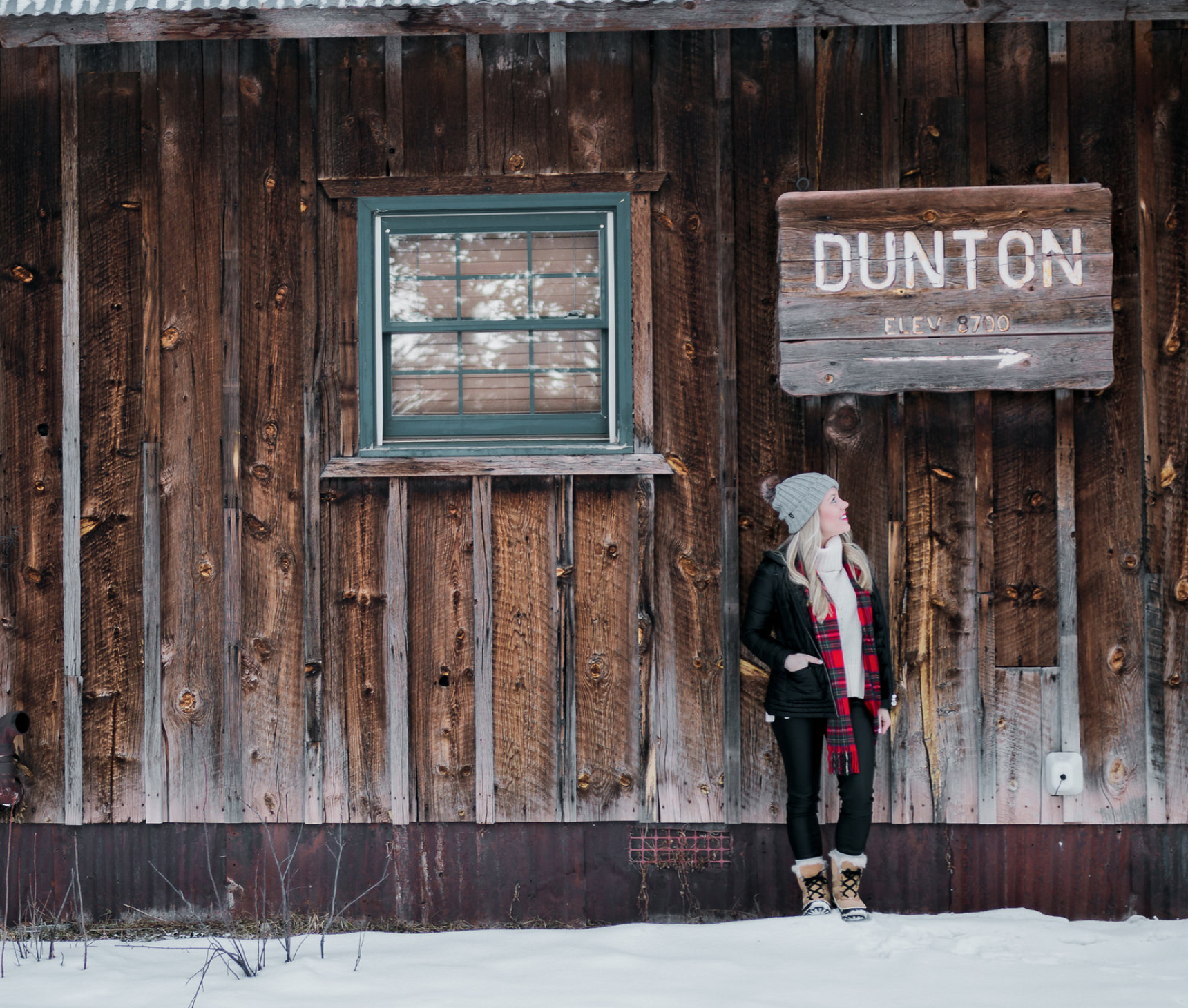 This trip was full of firsts, and one that left an imprint on our hearts! If there's one thing that we learned while visiting Colorado, it's that you have to be willing to be flexible. Although we were unaware at the time, our journey through Colorado had only just begun. Next week I will be sharing the final of a three-segment series detailing our time in Colorado. If you seek adventure, I highly recommend you consider a visit to Dunton Hot Springs. I've heard it's beautiful during the warmer months too, although I'm partial to the snow.
xx,
Taylor-Rae