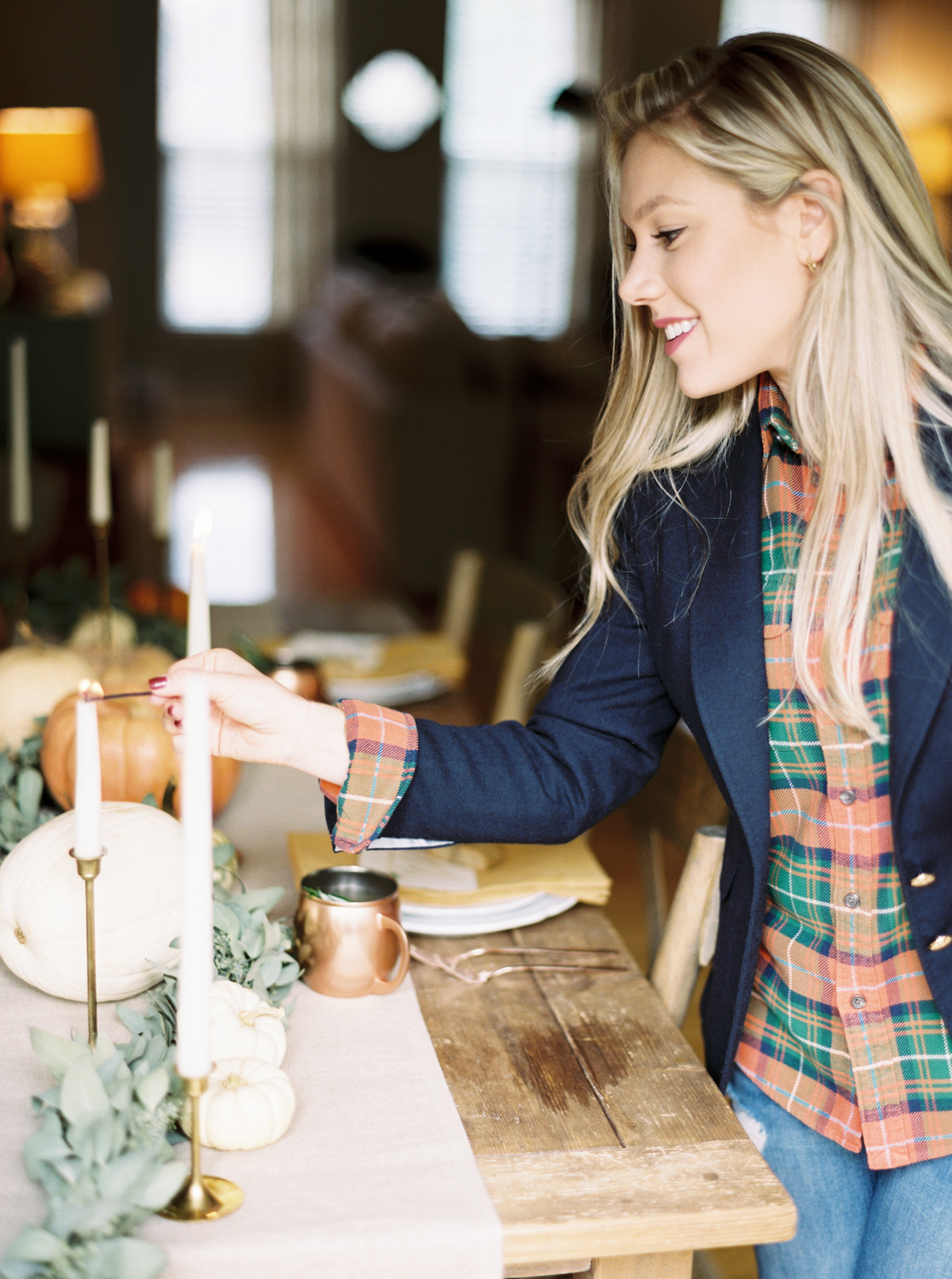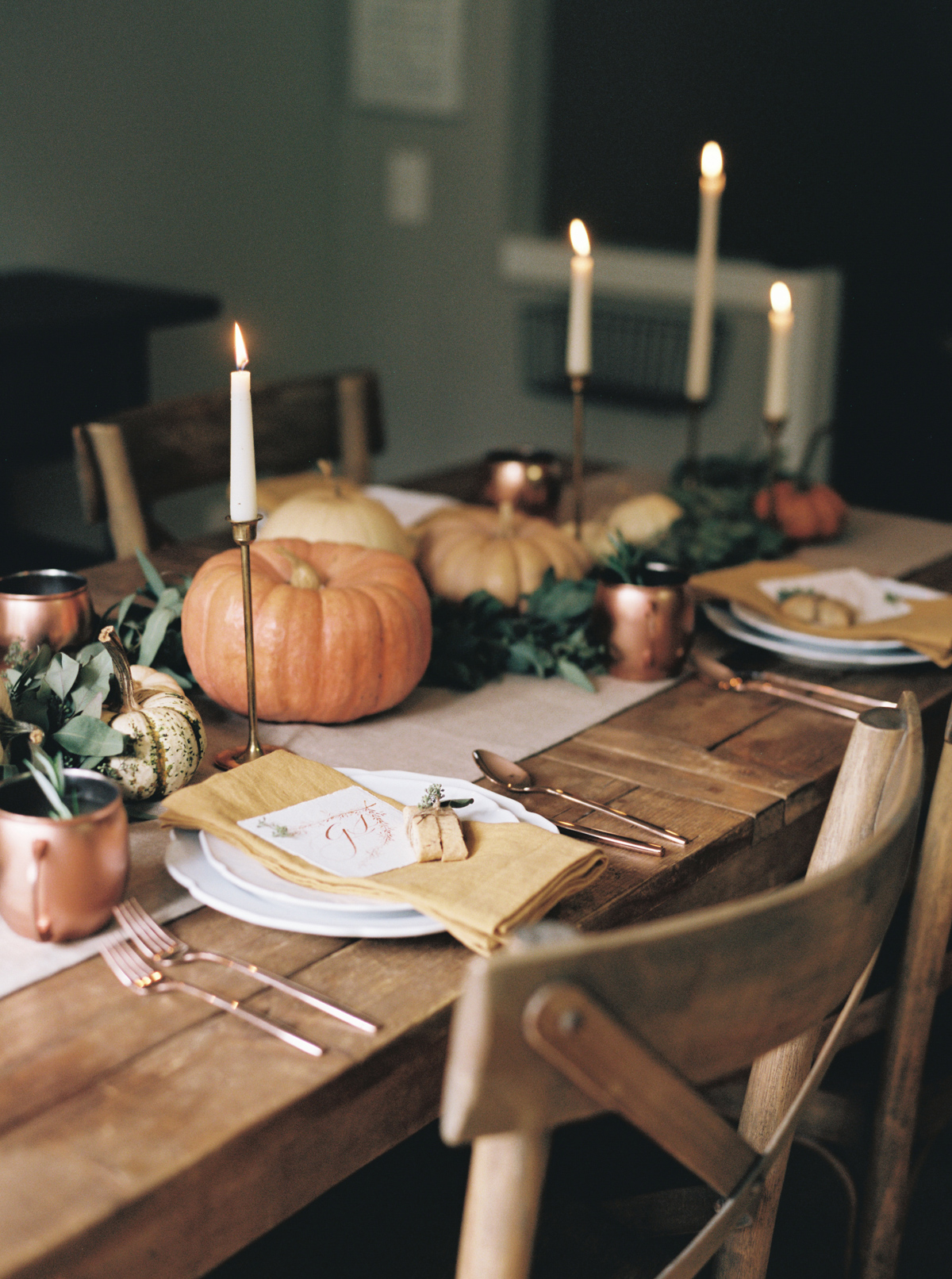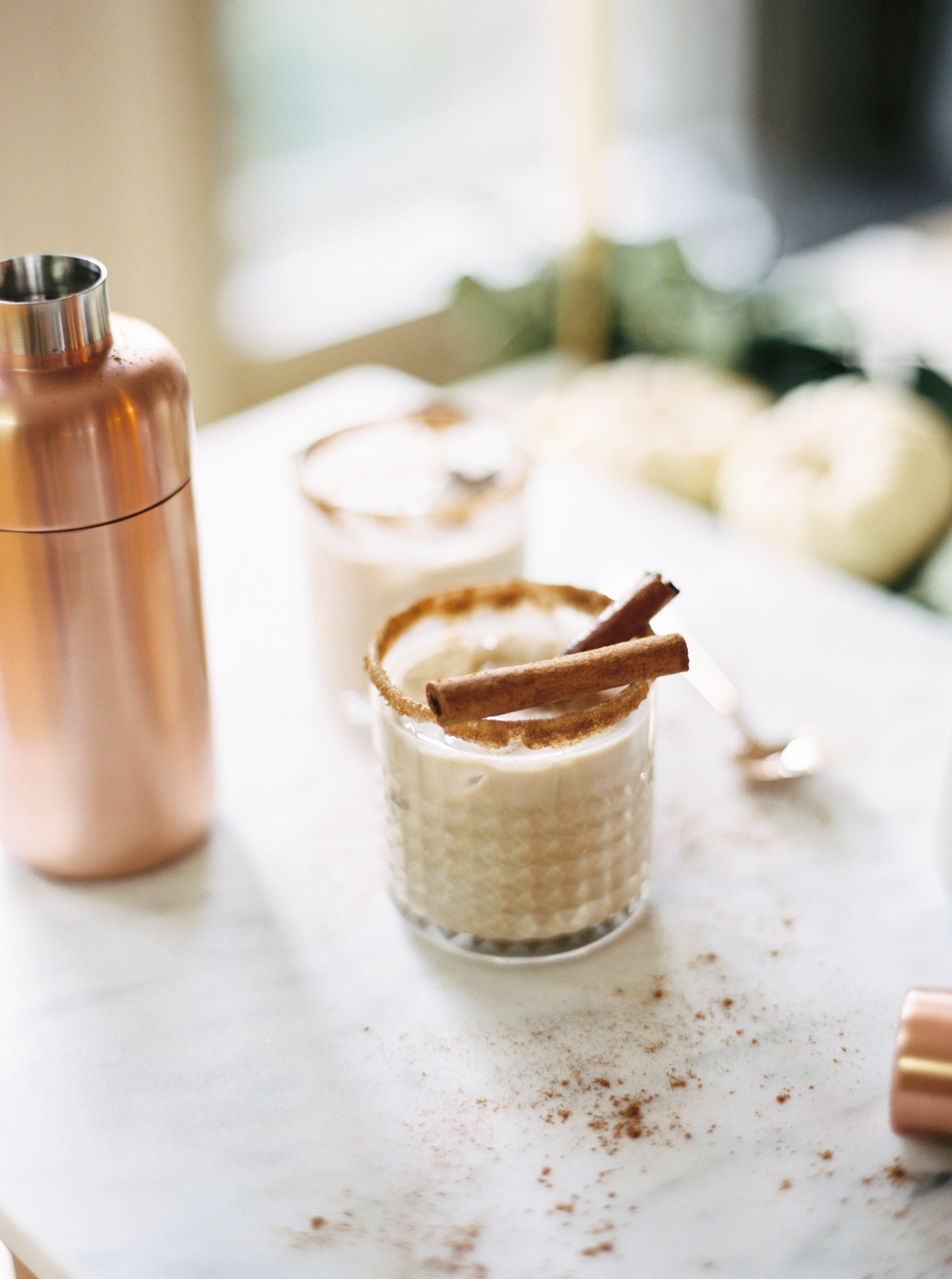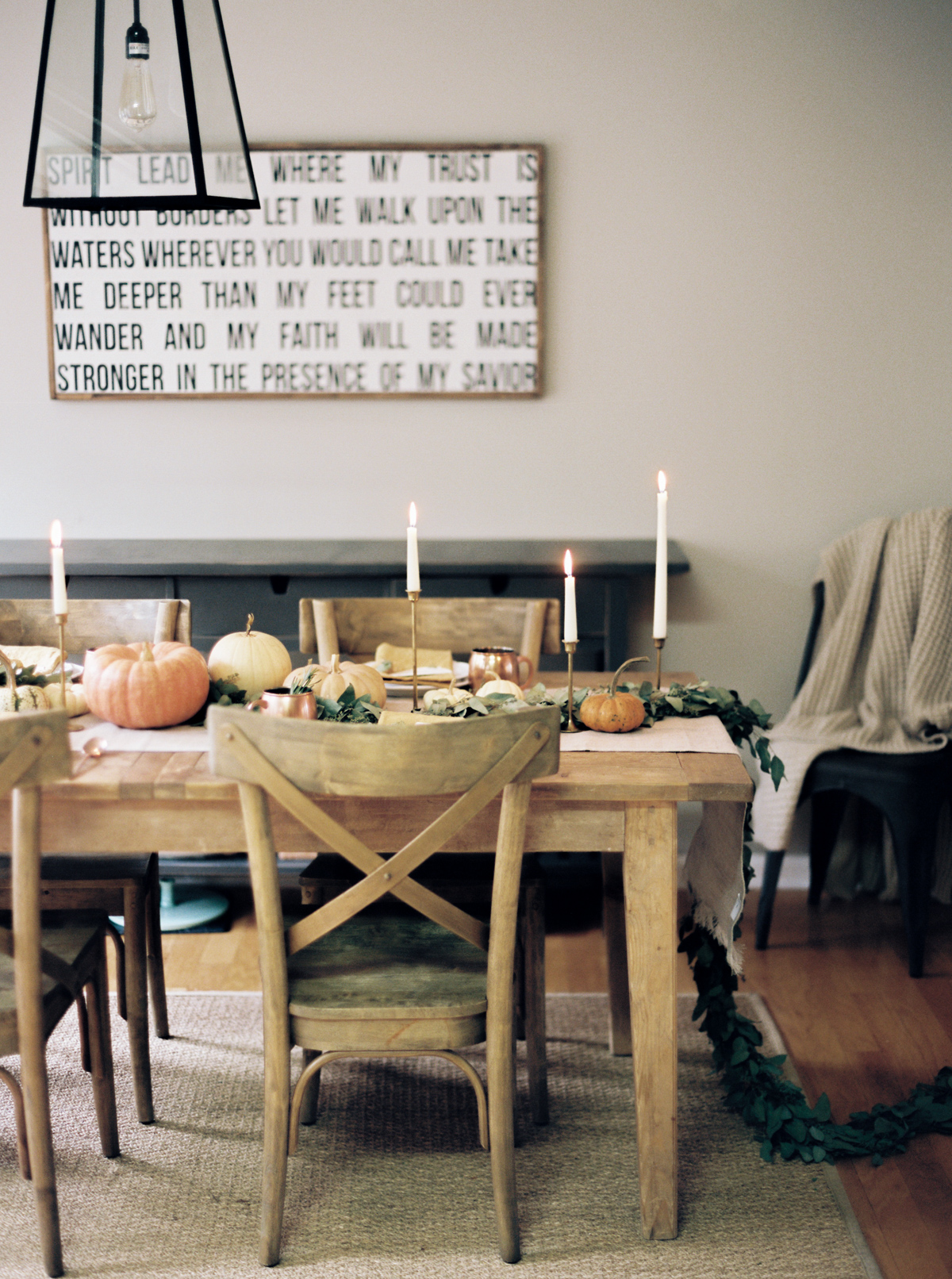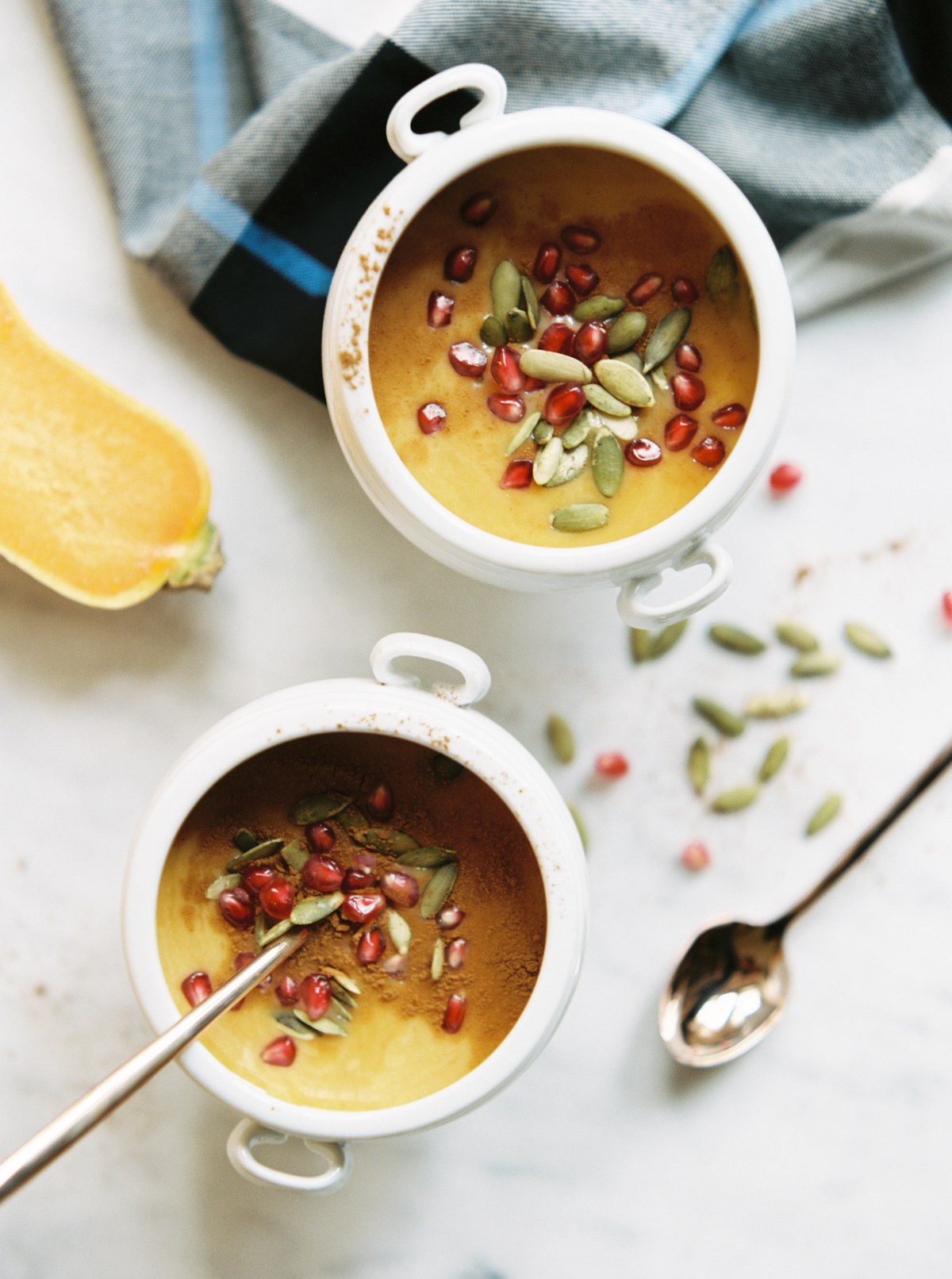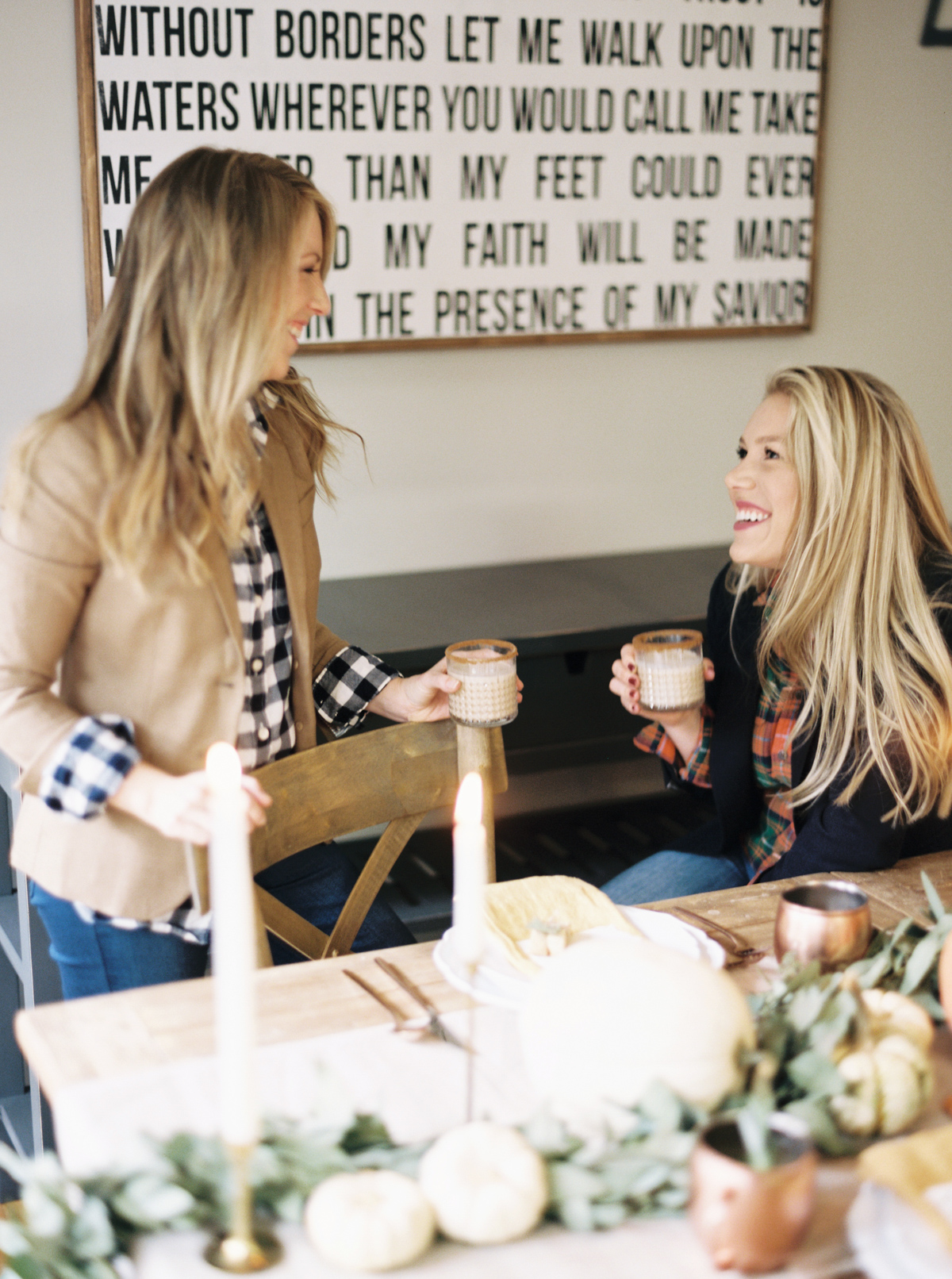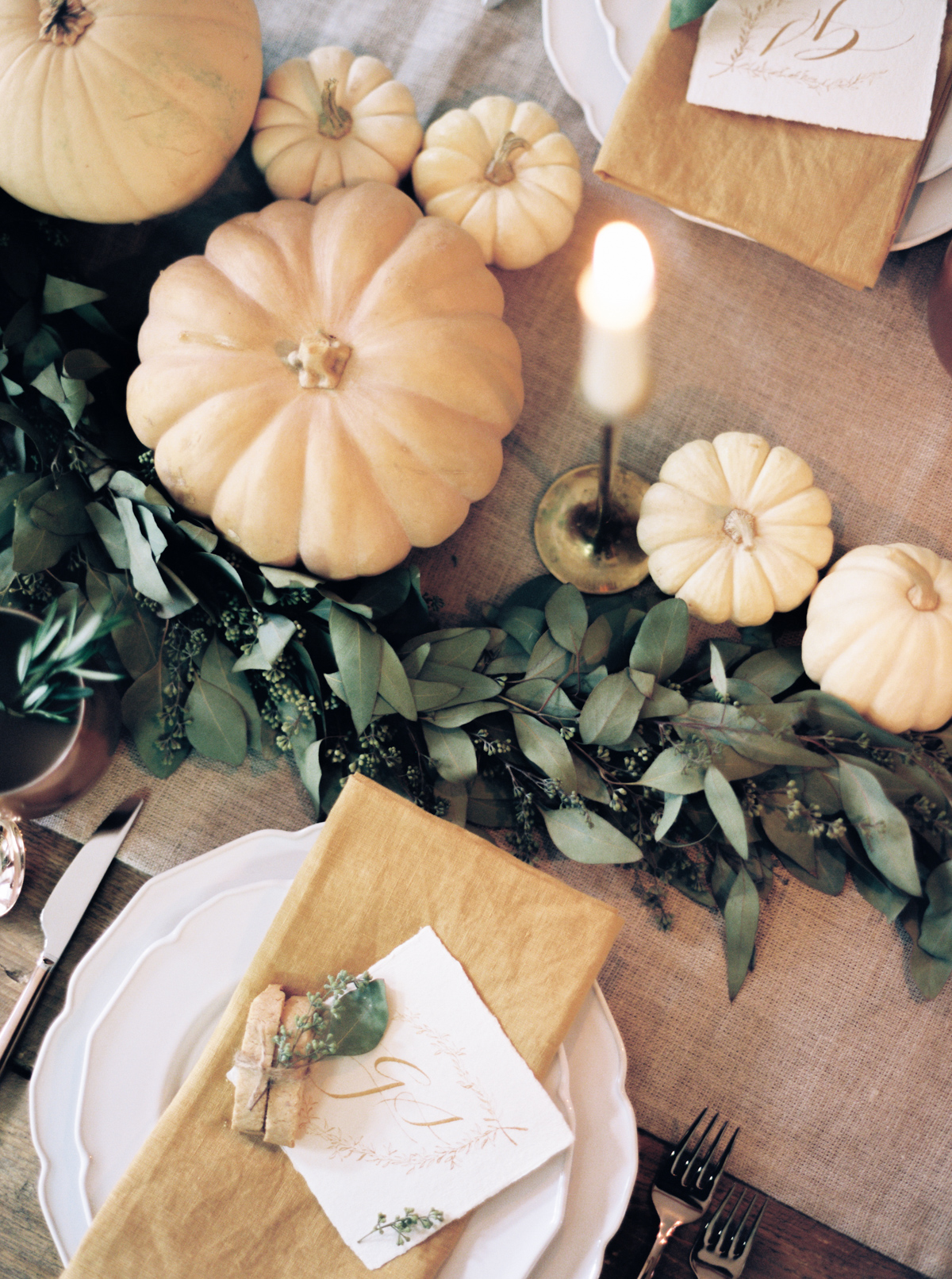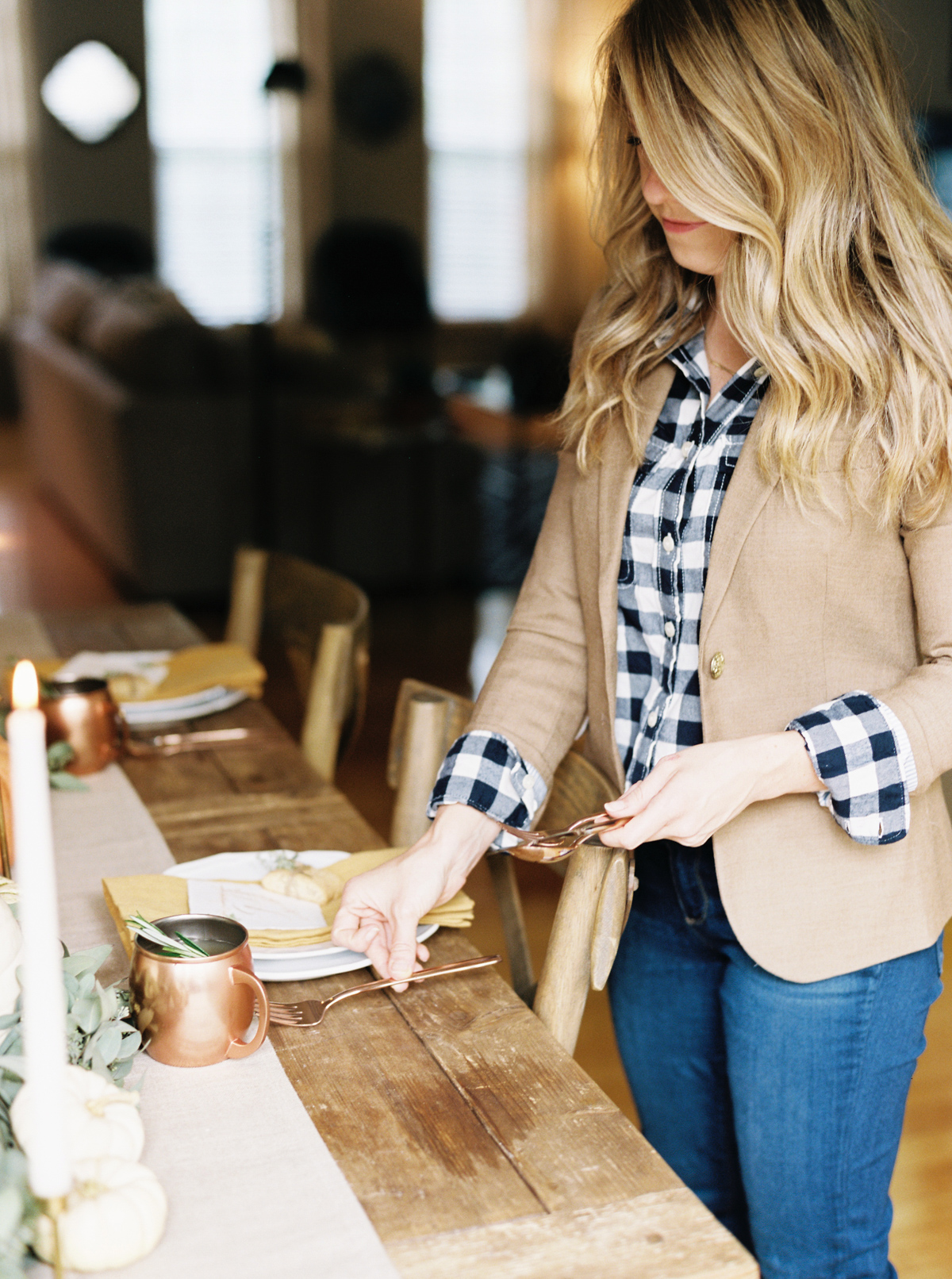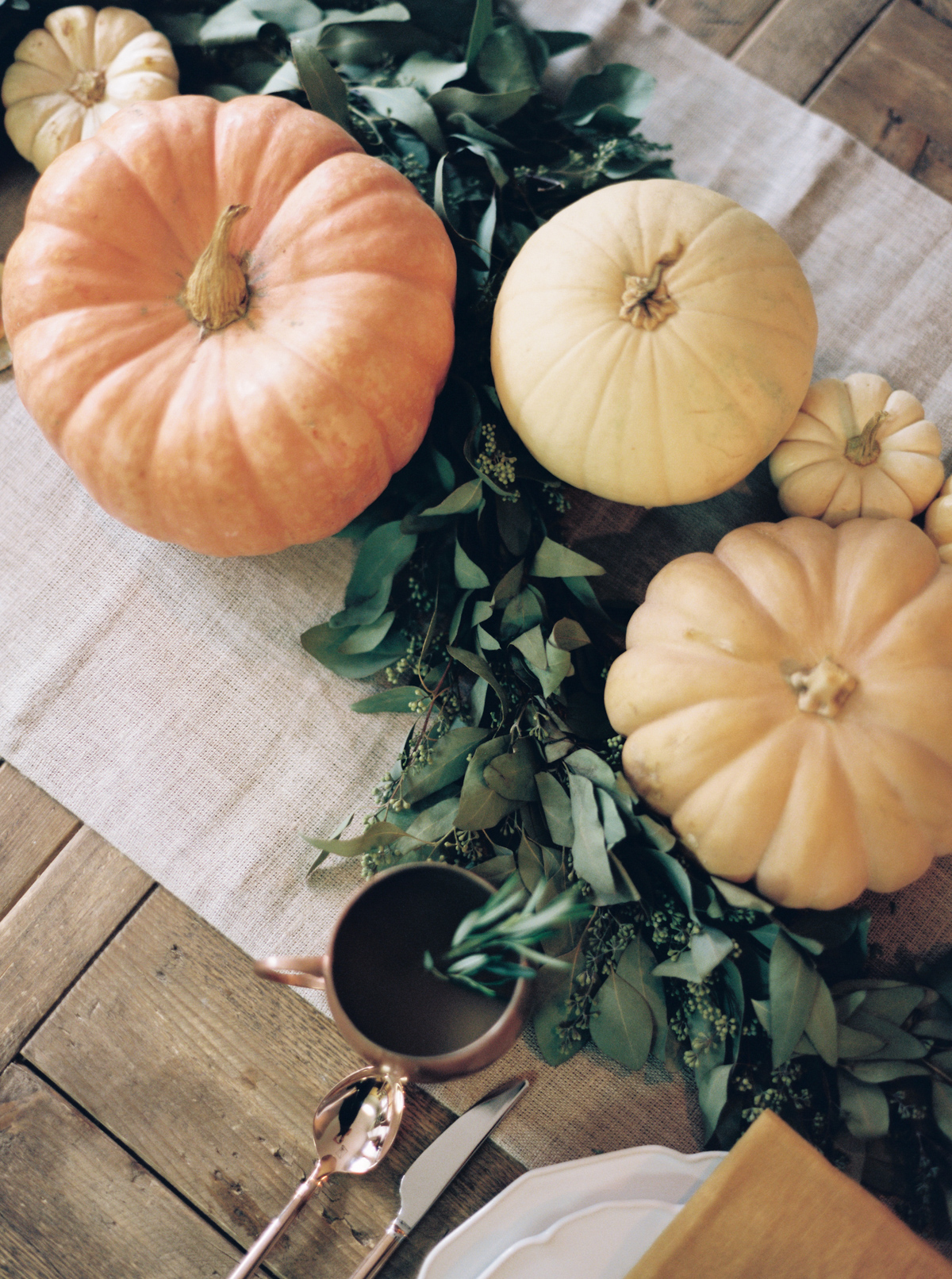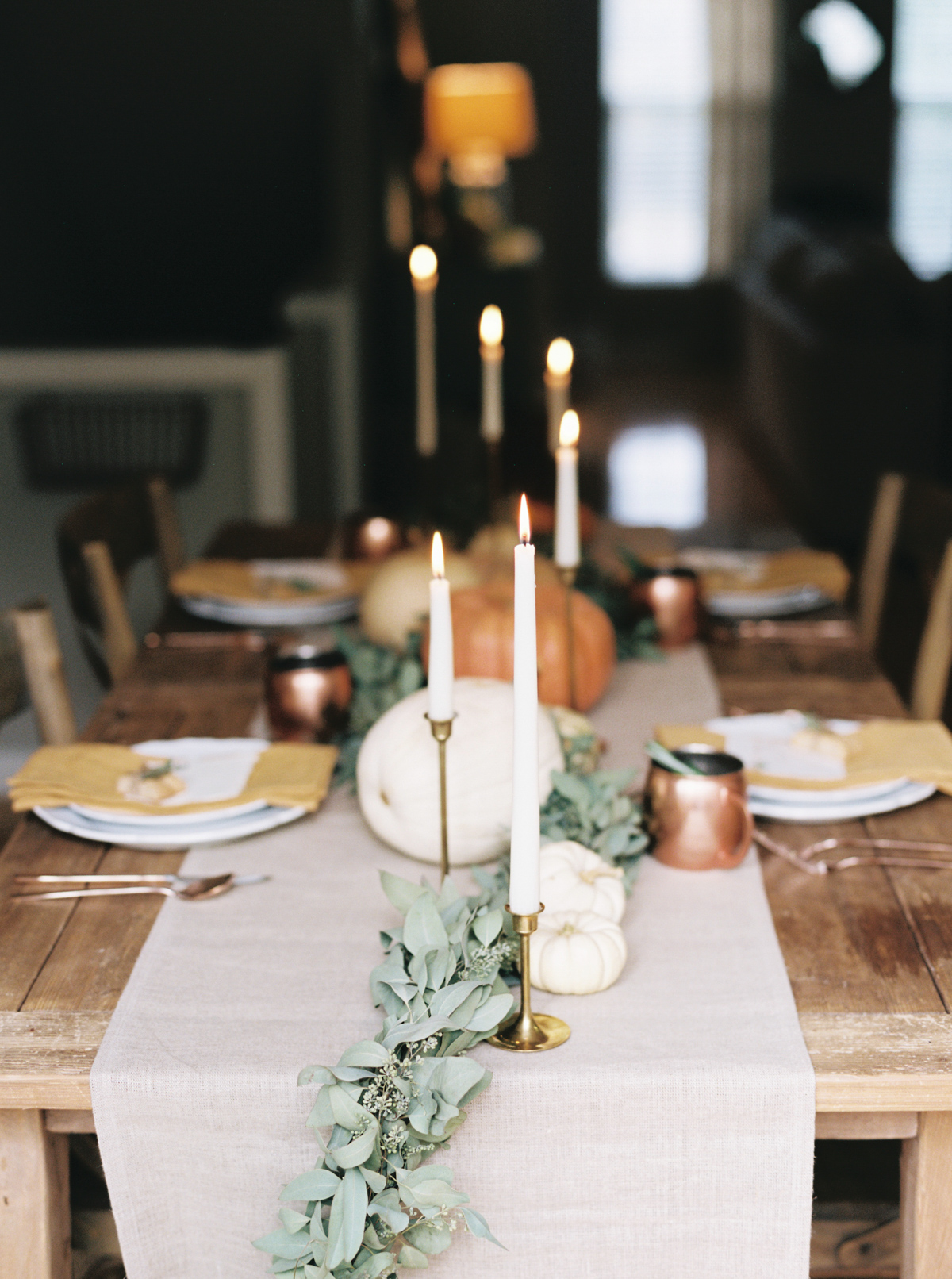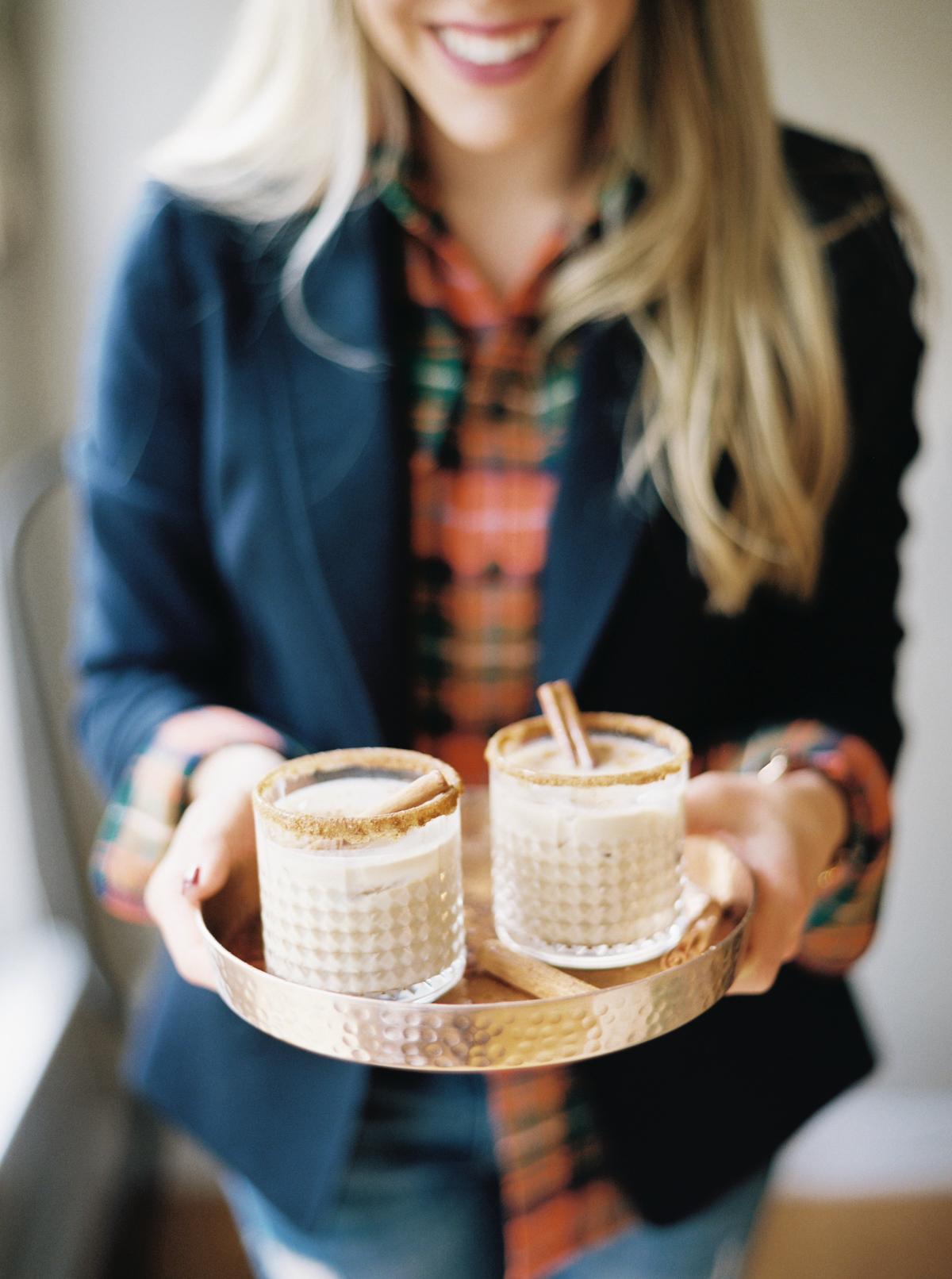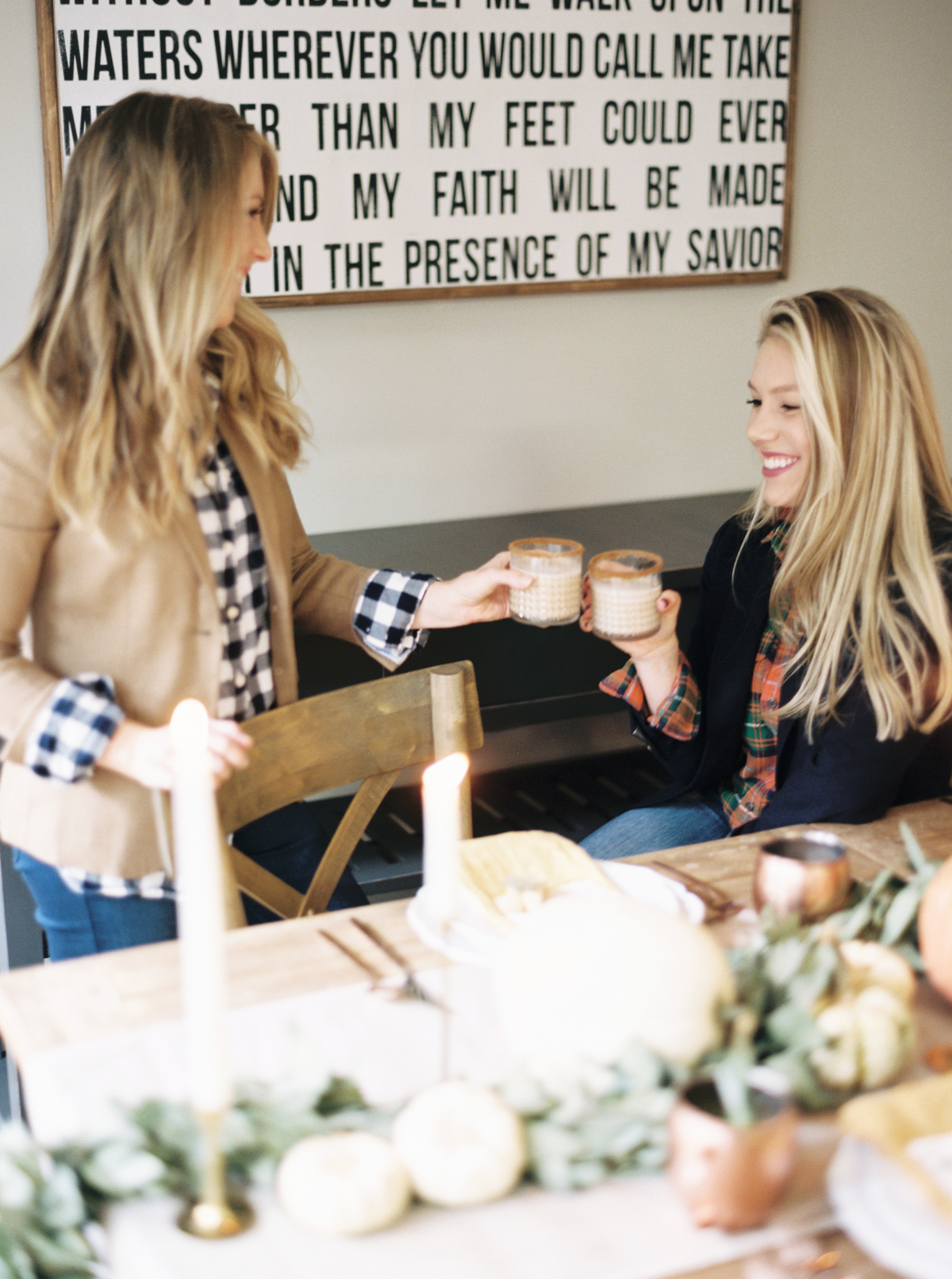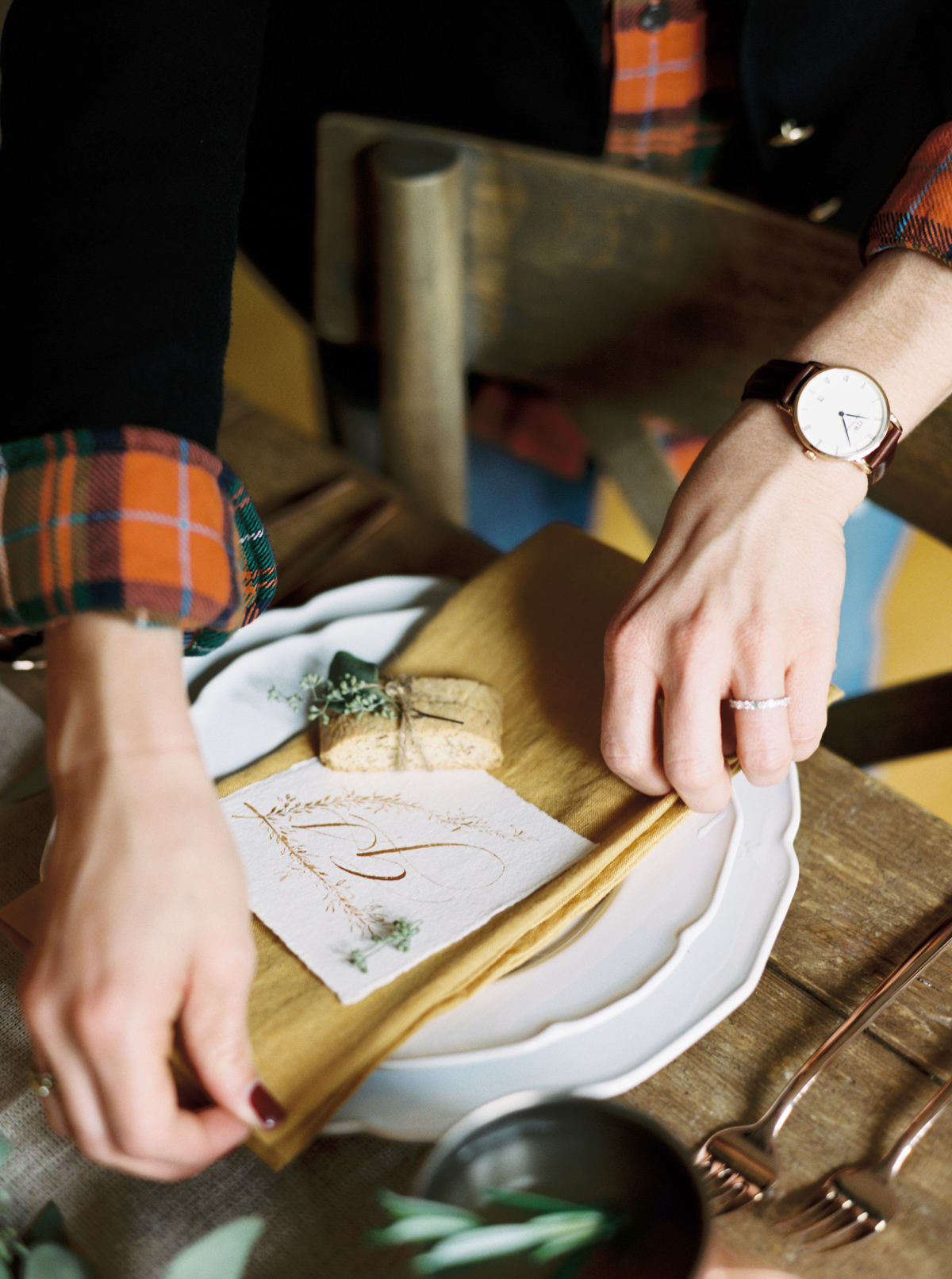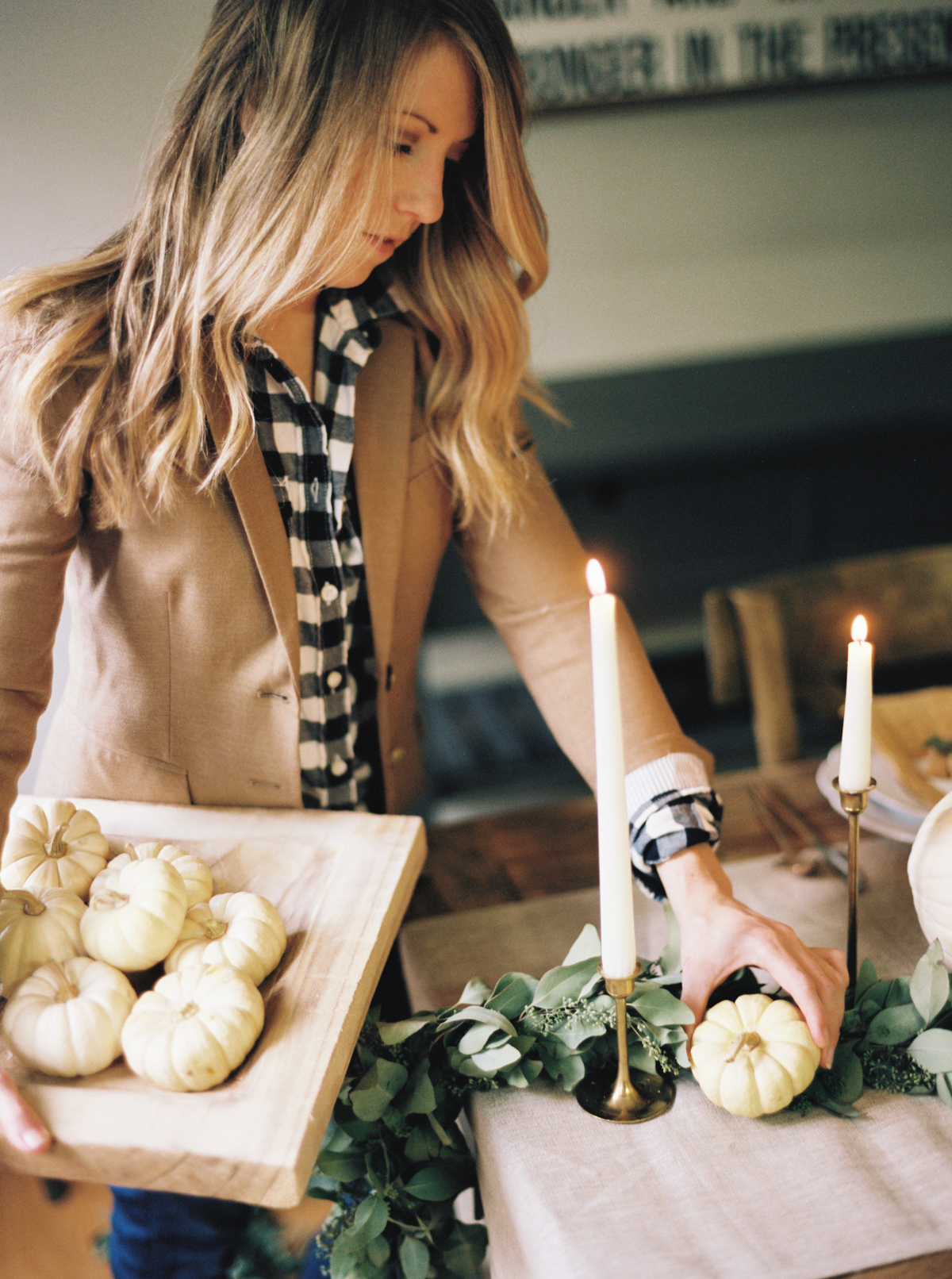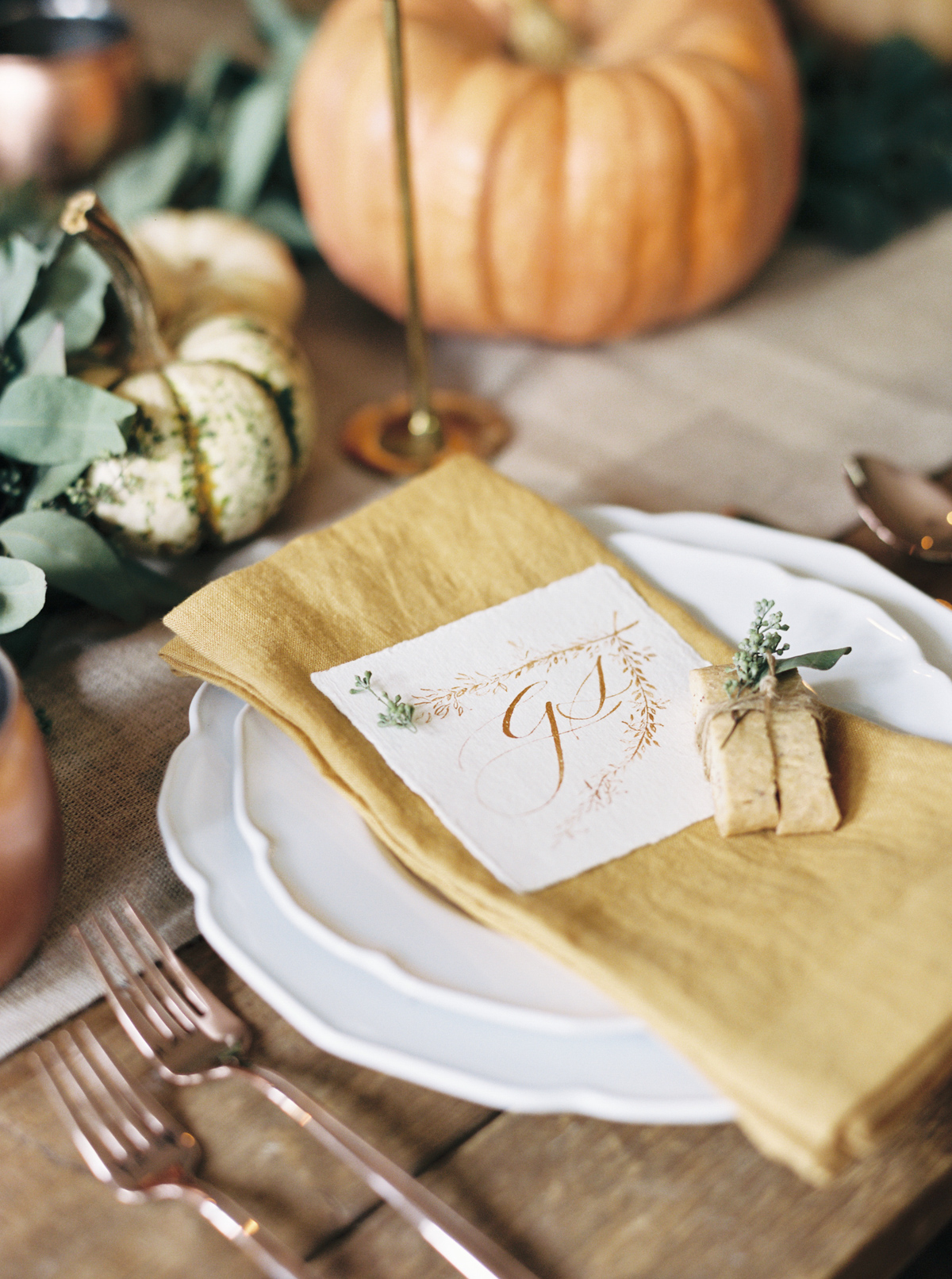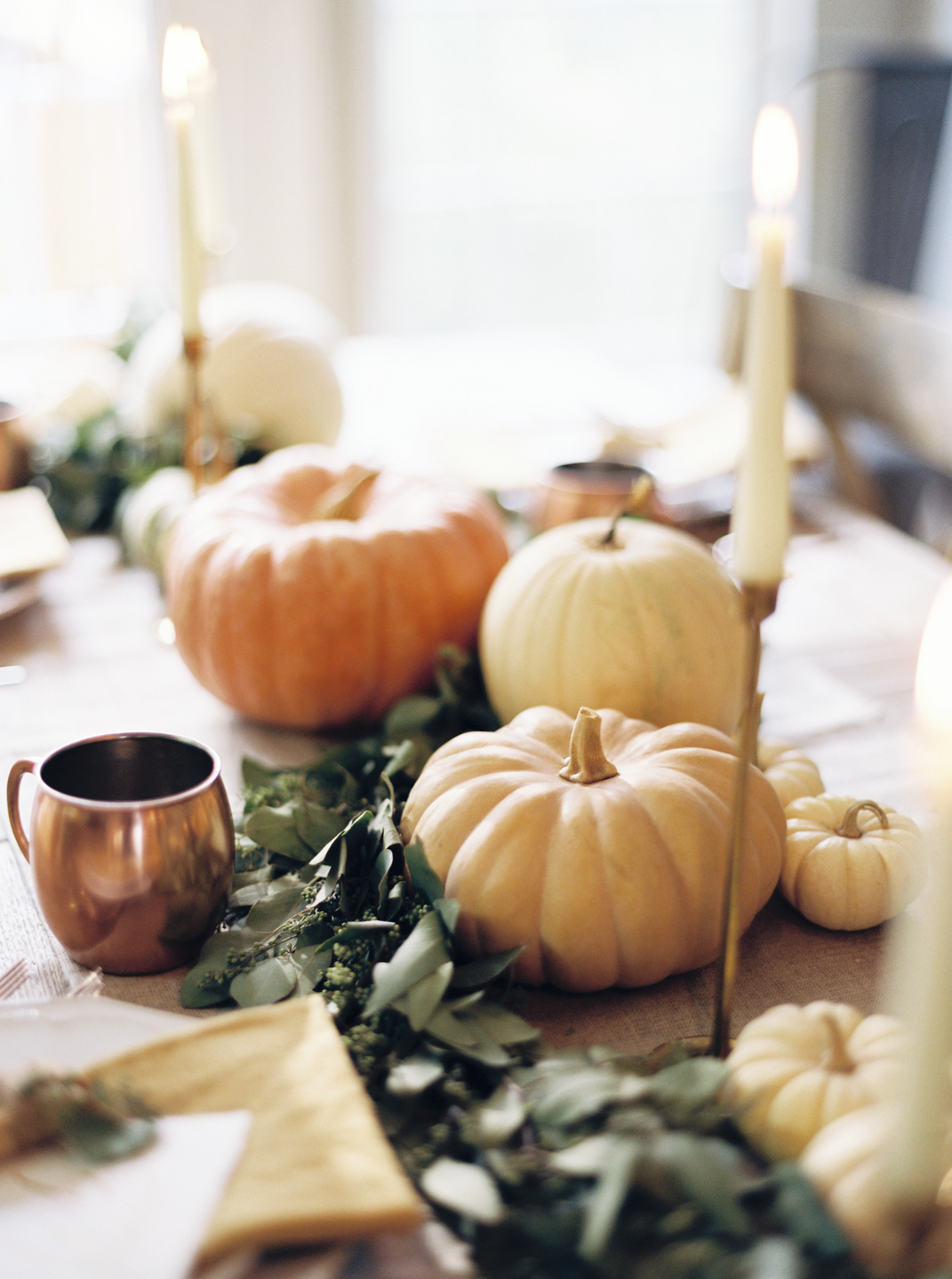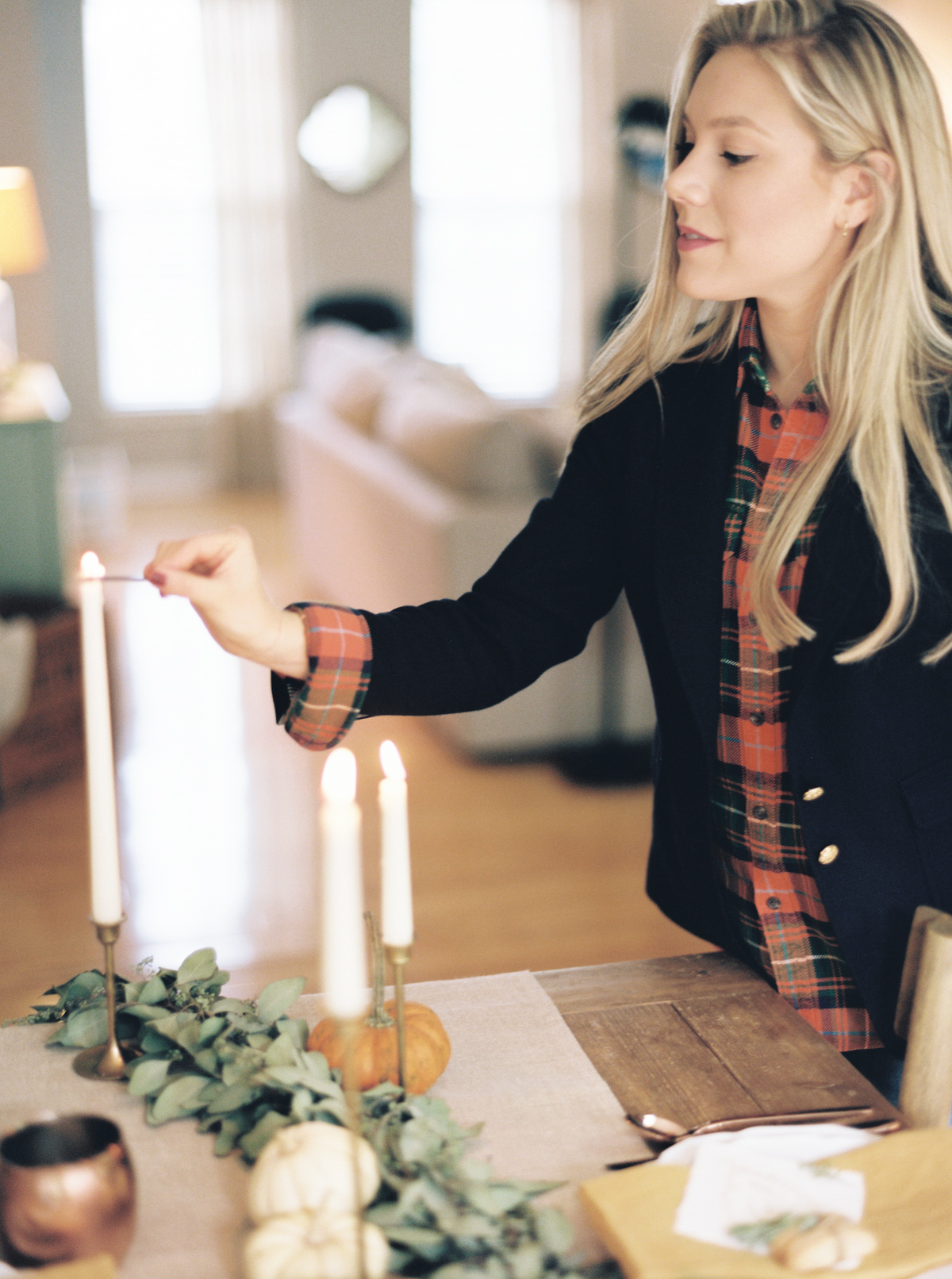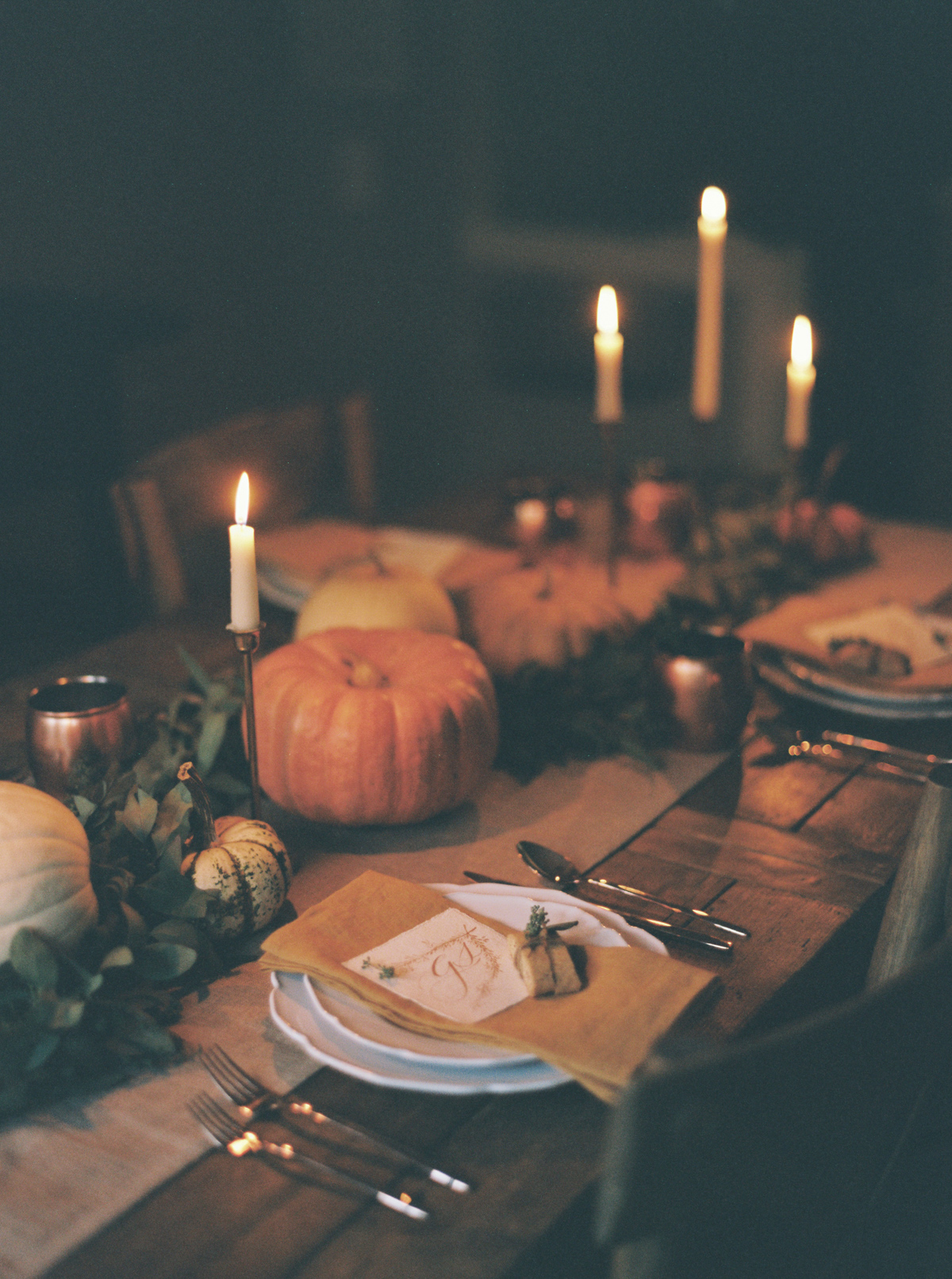 All pieces are from Crate & Barrel; click below for details:
Dinner Plates | Salad Plates | Soup Bowls | Flatware | Napkins | Table Runner | Moscow Mule Mug | Hillsong Canvas | Copper Shaker
We don't have any scientific proof per se, but we'd swear that a beautifully set table somehow makes the food taste better. A tablescape is the first thing guests see before they sit down to eat, and it's a good way to set the tone for your entire meal. And they're not just for weddings anymore. That's right – in this age of Pinterest, every brunch or dinner party is an opportunity to design a gorgeous table for guests to dine upon. So with that in mind, I teamed up with wedding planner Love & Honey, and film photographer, Josh Deaton to create a stunning Thanksgiving tablescape that is sure to inspire you this holiday season.
With a deep love for rustic elegance, we wanted this elevated Thanksgiving dinner and table story to incorporate infinite shades of rich Fall hues. Taking cues from the changing leaves, thick Fall fabrics and wooden vibes, this intimate earthy-yet-mystical display was the perfect twist on the traditional harvest gathering.
We put together a little guide that hopefully helps you step up your game, and design a beautiful tablescape that will wow your gusts this year:
I. Mood. 
Every great table design starts with a creative idea.  Maybe it's your favorite flower, a current trend, an appetizer, or seasonal favorite. Look to things you love for inspiration.
II. Let There Be Light. 
You can never go wrong with the flickering glow of a candlelight table to set the mood. It creates a calm and romantic atmosphere that guests will appreciate. This is also an area to have fun. Depending on the atmosphere and design you are wanting to create, consider candles in varying heights, widths and even colors. Don't forget to have fun with candlestick options as well. Anthropologie is chalked full of a variety of options that will elevate any table design. Another great option to consider is using a votive and floating candle combo.
III. Centerpiece. 
This is where the design comes to life! The centerpiece is the focal point for very reason that it's in the center of the table. One of the most common mistakes that a hostess will make is having a centerpiece that is at eye level. There's nothing wrong with wanting to show everyone your gorgeous floral arrangement, but guests want to be able to make eye contact and converse with one another. The centerpiece should compliment the atmosphere. You want your guests to leave raving about its beauty and not how they had to strain their neck all night just to have a conversation with the person sitting across from them.
IV. Repeat, Repeat, Repeat.
Don't be afraid to repeat the same element throughout your tablescape. It creates a sense of fullness and acts as a space filler without being overpowering. Too much variety on one table can be chaotic and overwhelming, so keep things simple and consistent by placing the same element in multiple places across your table. For example, we repeated tapered candles, pumpkins and a custom monogram throughout our table design to create a cohesive yet multi-dimensional look.
V. Dress It Up.
There are a few crafty tricks to dress your table up without breaking the bank. First things first, pre-set your table! Nothing looks emptier than a table without place settings. Use your dishes, flatware and glassware as a means to fill the space and create a cohesive style throughout your tablescape. When guests see your pre-set display it will immediately set an inviting tone. Secondly, don't be afraid to use food in your design. Pre-set the table with baguettes, soup, fruit, or a charcuterie plate that guests can munch on while they are waiting for dinner to be served. It basically kills two birds with one stone as it acts as a space filler without spending extra money.
xx, Taylor-Rae
Co-Styling, Tina Doody; Photography, Josh Deaton
This post is in partnership with Crate & Barrel; however, all opinions are my own.