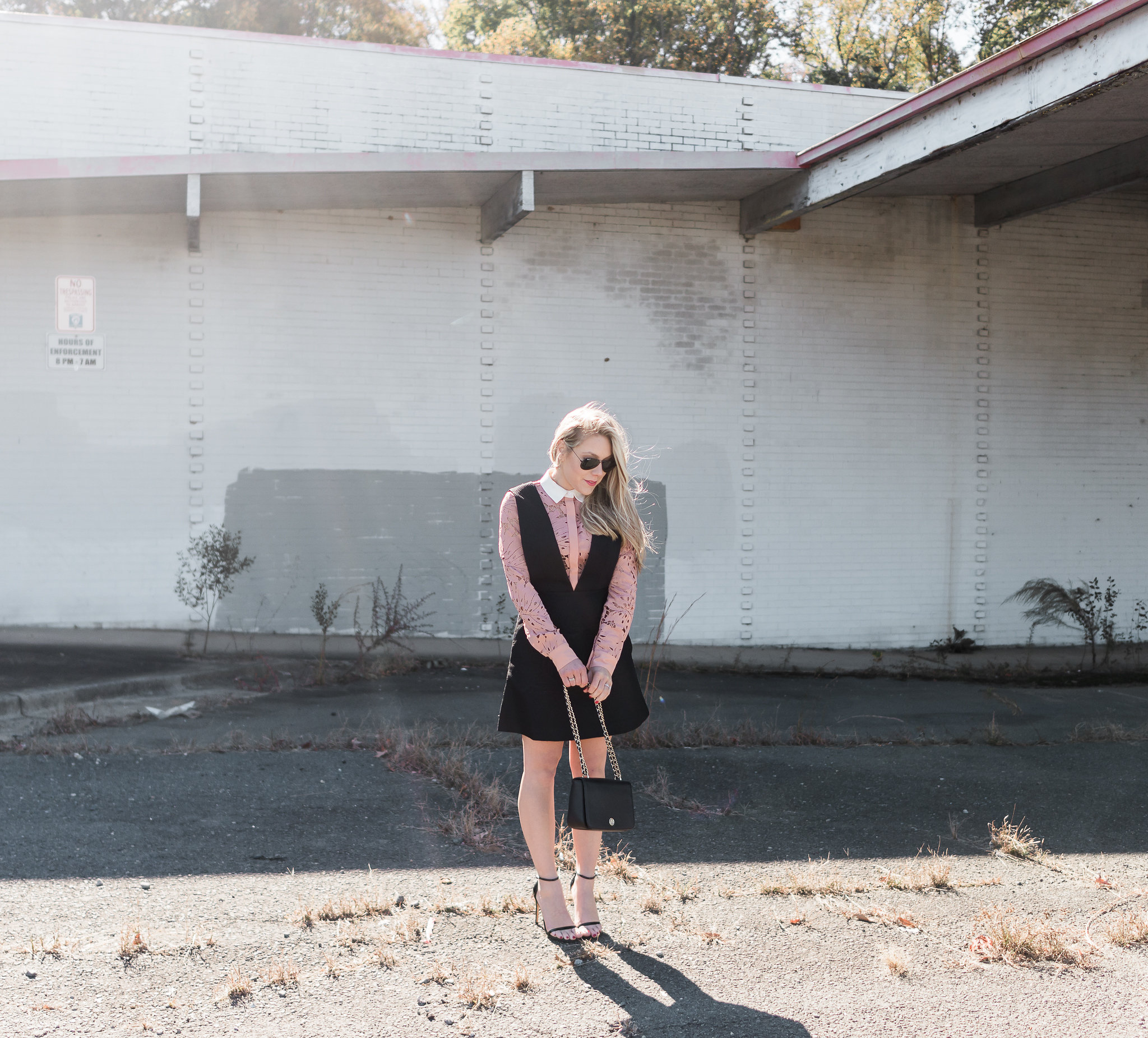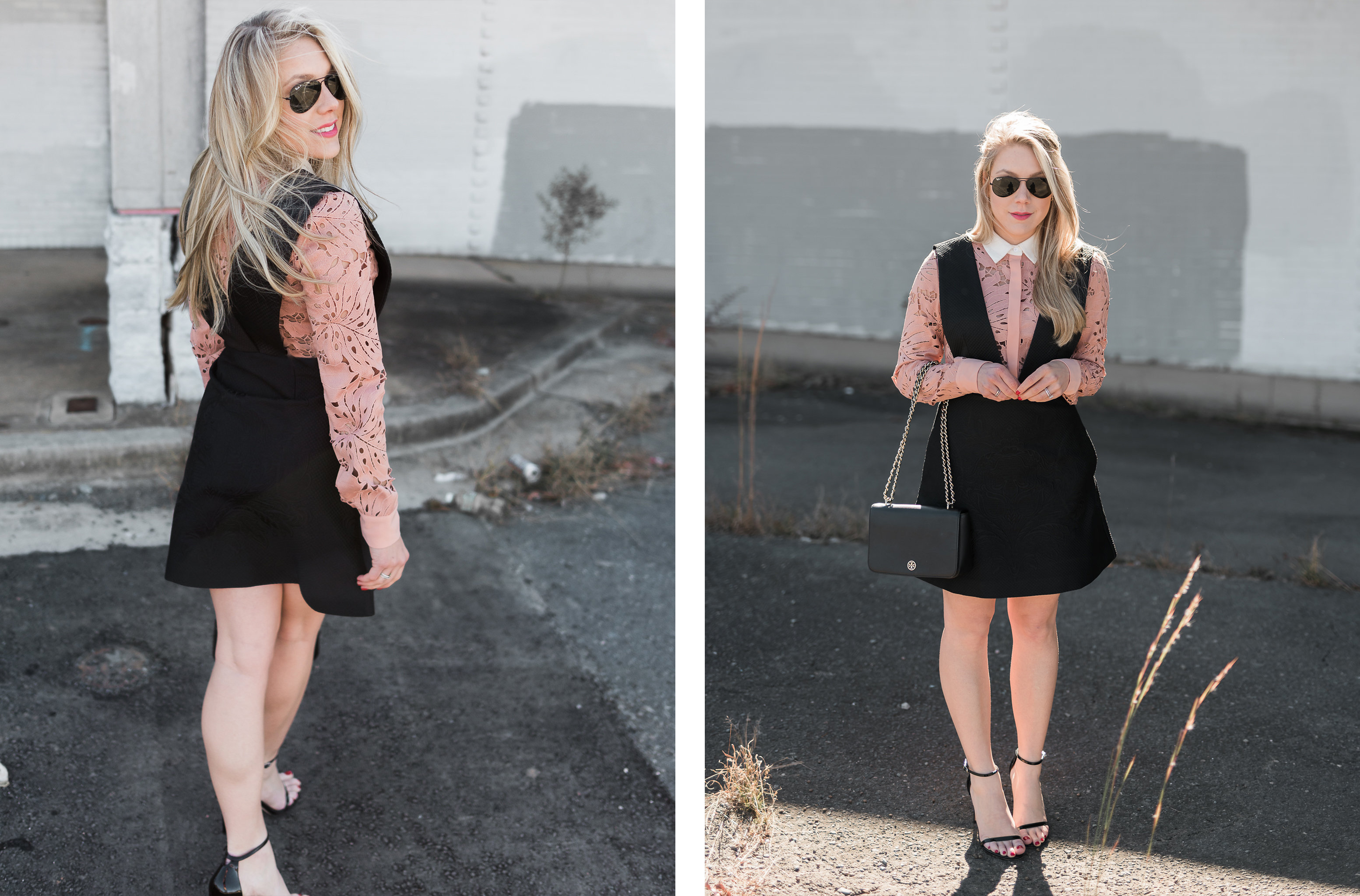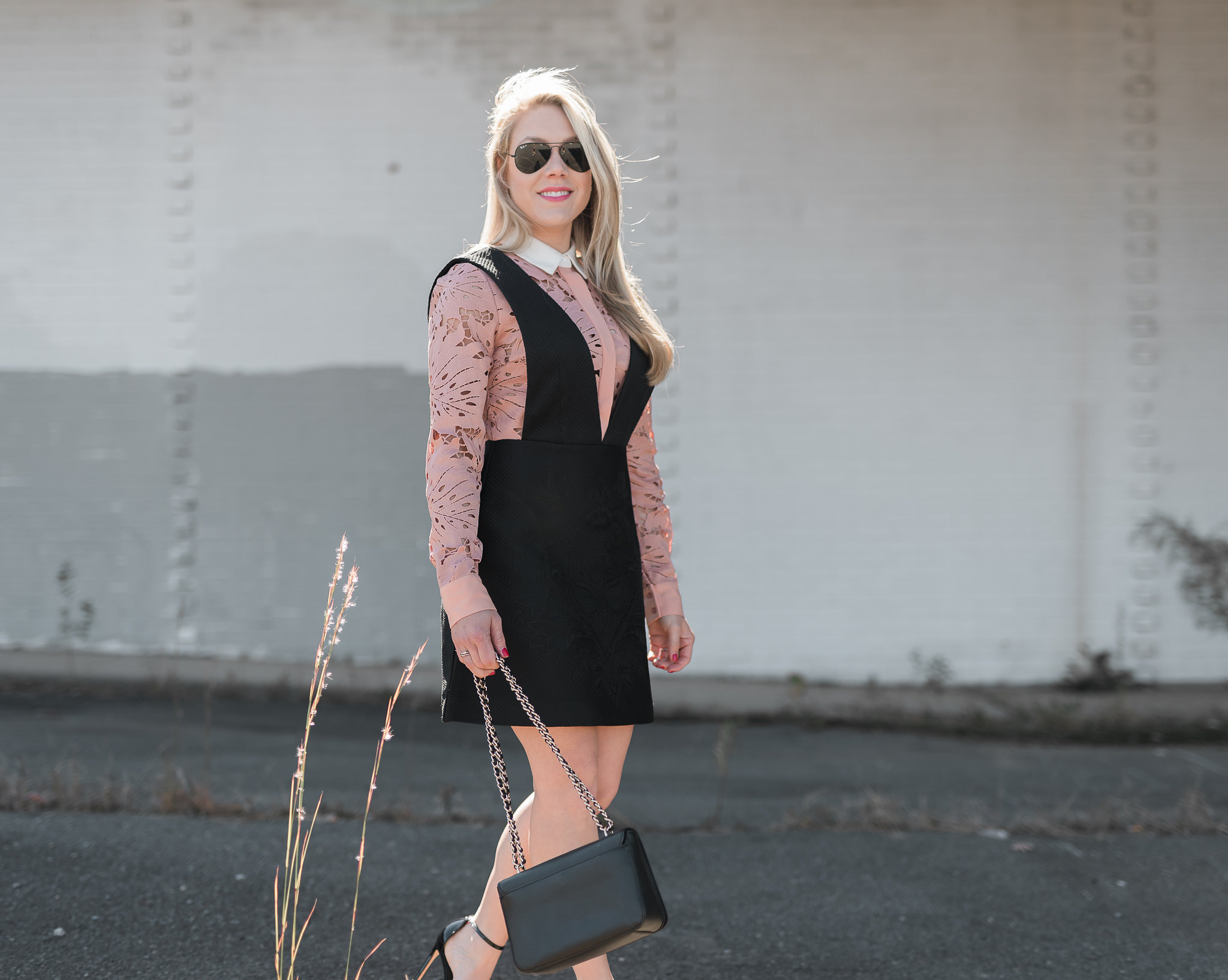 Outfit details:
Dress: Self Portrait | Pumps: Stuart Weitzman | Purse: Tory Burch | Sunnies: Ray Ban | Earrings: Mejuri
Have I mentioned how much I love lace details? With the holidays right around the corner, I thought I would channel my love for laced frocks into creating a look that requires no season.  Gone are the days when lace was reserved for warm, sunny seasons.  Now more than ever, Fall and Winter collections are chalked full of pieces featuring embroidered lace details.
Sure, sequins and shimmer are all part of the fun, but this season blaze your own trail in a sea of traditional holiday attire.  I'm not suggesting you completely disregard the idea of a little sparkle, but the approach I'm taking for this seasons holiday dressing is mastering the art of silhouette and color.  There are a handful of colors that attract more attention than Christmas red and winter white, so don't be afraid to gravitate towards eye catching hues outside of the norm, like navy, burgundy, deep plums or electric blue.
Thankfully trends are drifting away from one shoulders and cupcake dresses, so look for something with a cap sleeve or Victorian inspired collar for example. I've personally been mesmerized by the amass of Self-Portrait and Alexis dresses. Sure, every blogger has been photographed wearing a variation of the laser cut lace designs, but they're just too good to pass up!
I've included a roundup of my favorite frocks below (FYI – there is a spectrum of prices):

xx,
Taylor-Rae