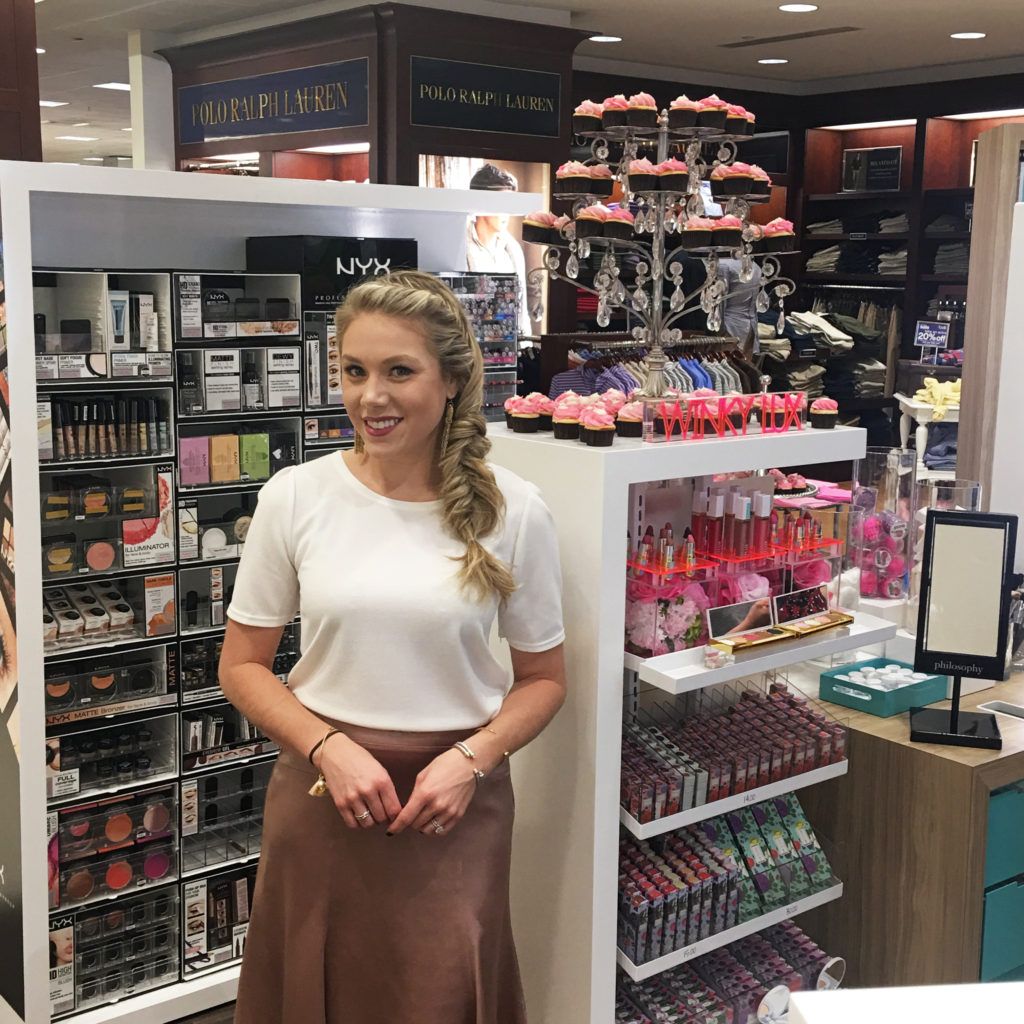 I am a firm believer in the idea that beauty, in its entirety, is something to be celebrated. From everyday beauty rituals to hair care treatments and countless beauty products, the cosmetic industry is an endless source of inspiration and information. There are constantly new products being introduced to the market, and if you're anything like me, you can't wait to get your hands on them.
As you may have seen on my Instagram and Twitter accounts, this past weekend I had the honor of hosting the Winky Lux event at Belk Southpark, in celebration of their launch within the department stores 'New Beauty Section'.  There I was able to meet Natalie, the founder of this fun cosmetic line, and chat with her about the motivation behind the brand and what's in store for its  future (and I loved getting to see all the products firsthand).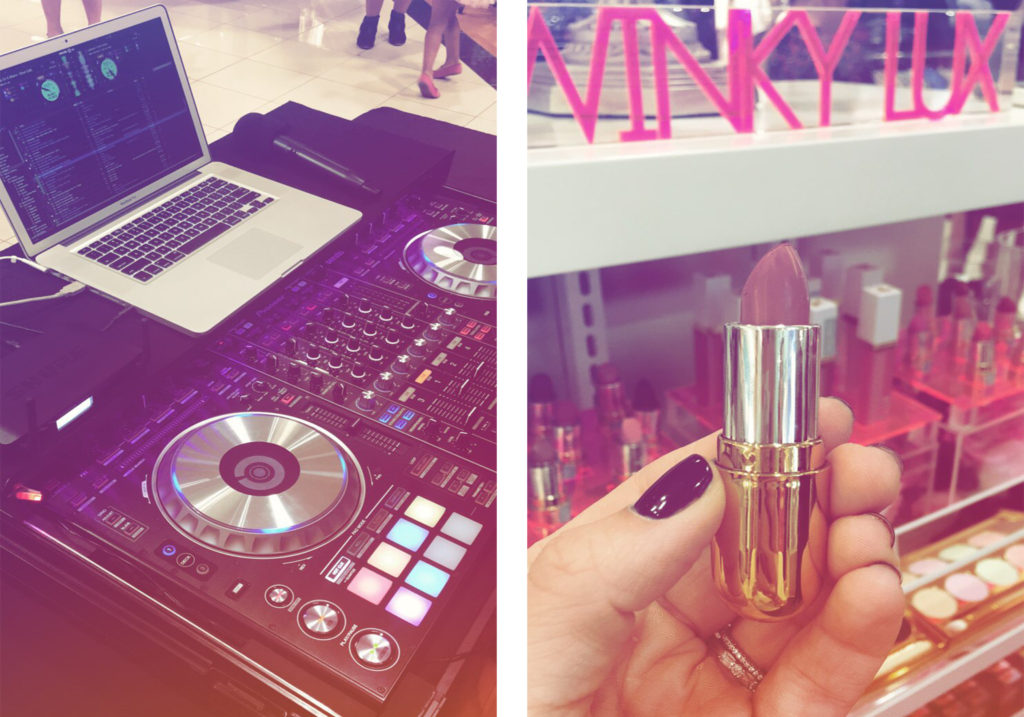 For those unfamiliar with Winky Lux, it's a line of color cosmetics made from the highest quality ingredients, yet costs a fraction of its department store counterparts.  I loved getting to see all the non-toxic, paraban free products firsthand, my favorite being their ultra pigmented, matte lipstick shades.  I'm a huge fan!  My favorites are: Pippi (named after the founders French Bulldog :), Meow, and Heart.
As for the event itself… a TOTAL blast!  This was easily one of the most fun events I have ever had the pleasure of hosting. Thank you, thank you, thank you to all of the amazing women that came out; it's always such a treat to put real personalities to faces and receive feedback on what truly interests the women of today who read Style Soufflé!
Charlotte ladies, I encourage you check out the Winky Lux products in the beauty department at Belk Southpark! They're pretty amazing!
xx, Taylor-Rae