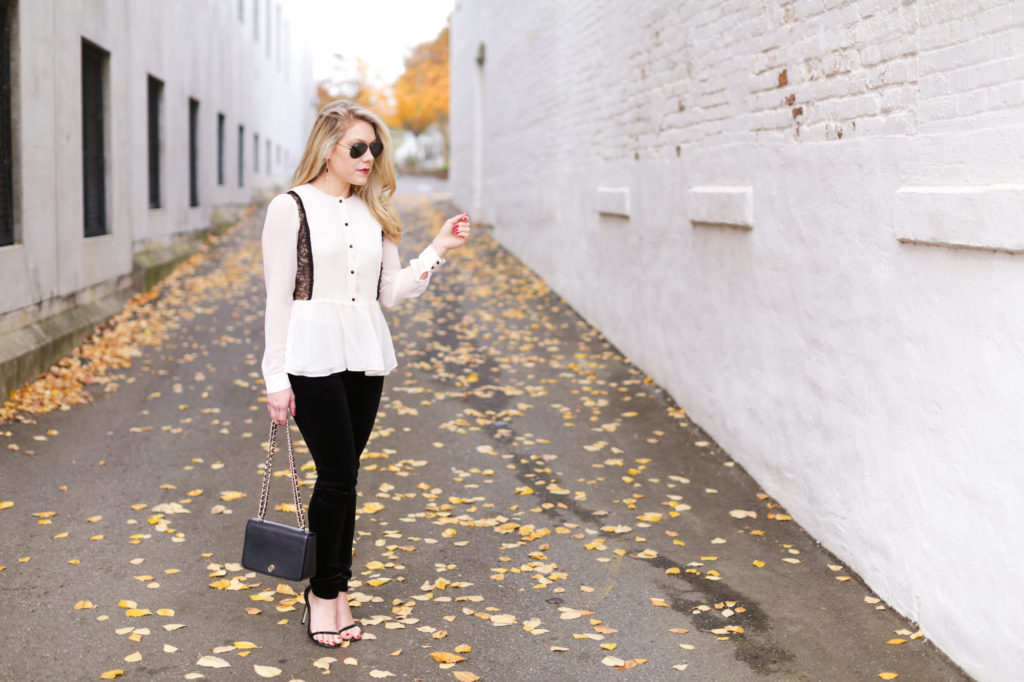 It's starting to feel like fall here in Charlotte, North Carolina, which is cueing all the craving the season brings – big cuddly scarves, raising the windows in our home, baking yummy desserts, all things plaid, extra candles, and roasting marshmallows over an open fire!  In a few weeks, Justin and I are going on a road trip to the Highlands and another through the Virginia mountains to see the fall foliage and relish in all things autumn.  In preparation for our upcoming trips, I took a look through older style posts', and thought it would be neat to share a few of my favorites while re-creating the outfit by linking similar items available this season.  Honestly, it made me sad to see such beautiful outfits die in my archives.  Also, I'm sharing a few season must-haves along with a few things I'm purchasing (or would like to purchase).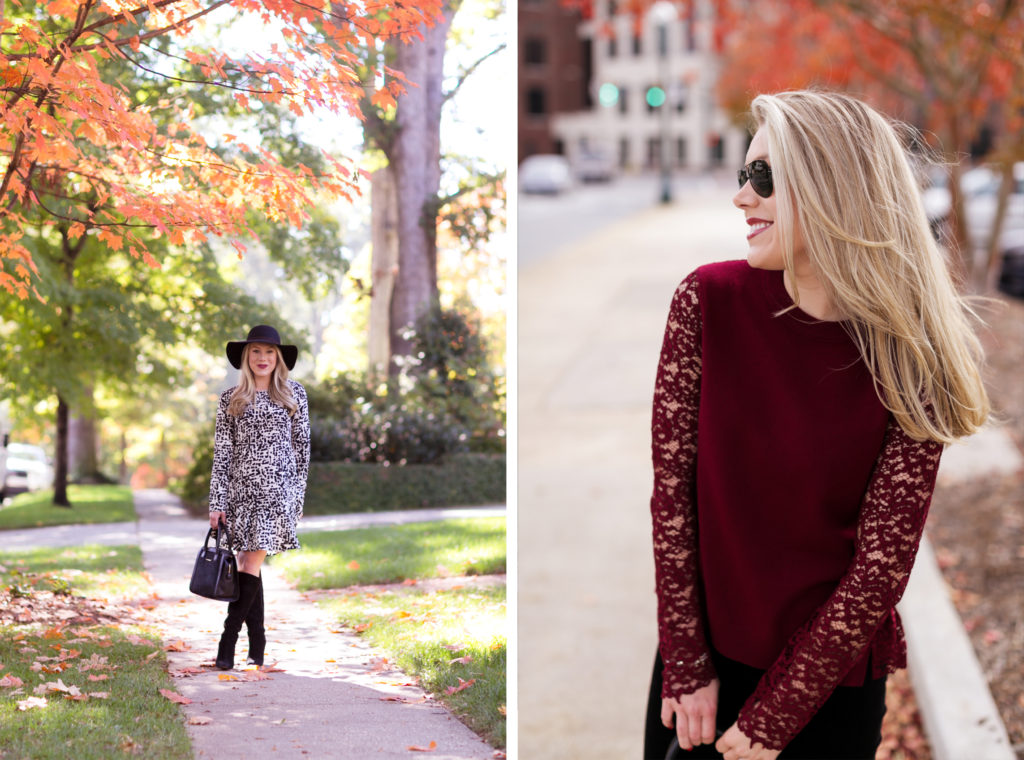 One of my favorite combinations to wear during Fall are long sleeve dresses and knee-high or OTK boots.  It's appropriate for cool mornings and warm afternoons. I purchased the dress above (as seen in this post) on sale last year at Nordstrom, but I have found a few similar versions here, here, here and here!  This dress from Topshop reminds me of a Self Portrait design, yet it's a fraction of the designer price. I've included a roundup below; click on the images for pricing and details.
A seasonal staple that is timeless and something worth investing is a beautiful boot!  The Stuart Wietzman 'Highland' boot is a classic (and to my surprise a flattering) choice, however if you are looking for something more budget friendly I recommend the Halogen 'Noble' OTK boot.  I purchased the 'Noble' boot in black several months ago during the Nordstrom Anniversary Sale, and have really enjoyed wearing them. Another beautiful option is the Sam Edelman 'Victoria' boot – it falls slightly below the knee, and the caramel suede is a gorgeous color! I've included a roundup below; click on the images for pricing and details.
Oxblood, or burgundy, is a quintessential Fall hue.  The moody shade is also beautiful when worn on the lips and nails.  I paired the burgundy top pictured above (
as seen in this post
) with black velvet pants, and with velvet being a popular trend again this year, I was happy to have found the
exact
pair
 of AG Adriano Goldschmied skinnies, 
here
. As for the burgundy top, I discovered a similar one (
here
), which I purchased last week! How beautiful is the large bow?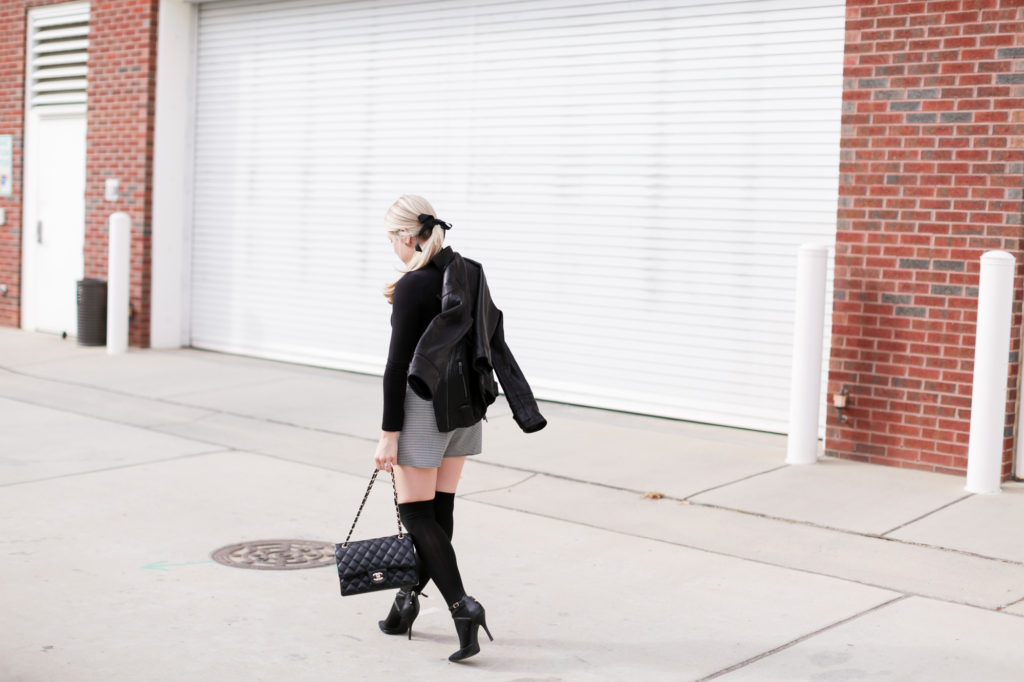 Back on the OTK trend – socks are always a wonderful and, not to mention, affordable alternative.  This little edgy look was one of my most coveted outfits last season, and was relatively simple to create: black turtleneck, textured high-waisted shorts, OTK socks, killer pumps, and leather accessories. Give it a try!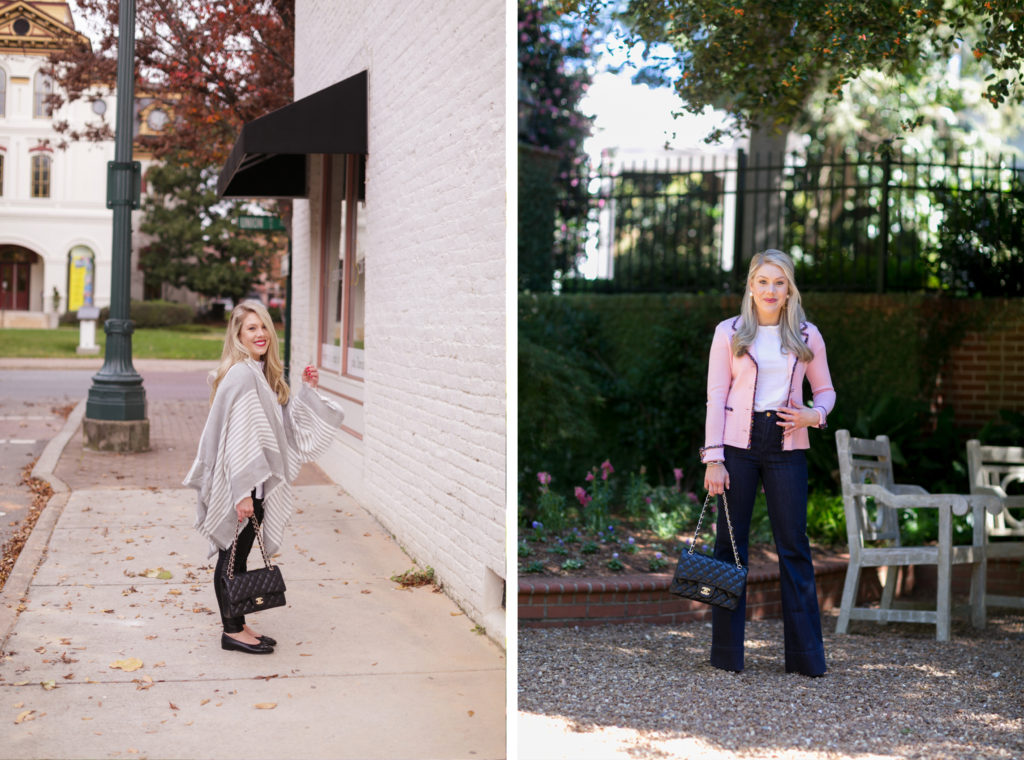 The one thing that seems the staple of every Fall wardrobe is a classic blazer (as seen in this post and this post)! And, it would seem that I love them in the color pink. I purchased a Rebecca Taylor crop jacket (as seen in this post) last year for the Create & Cultivate Conference in Dallas, Texas, and found myself wearing it on a variety of occasions well into the Spring months.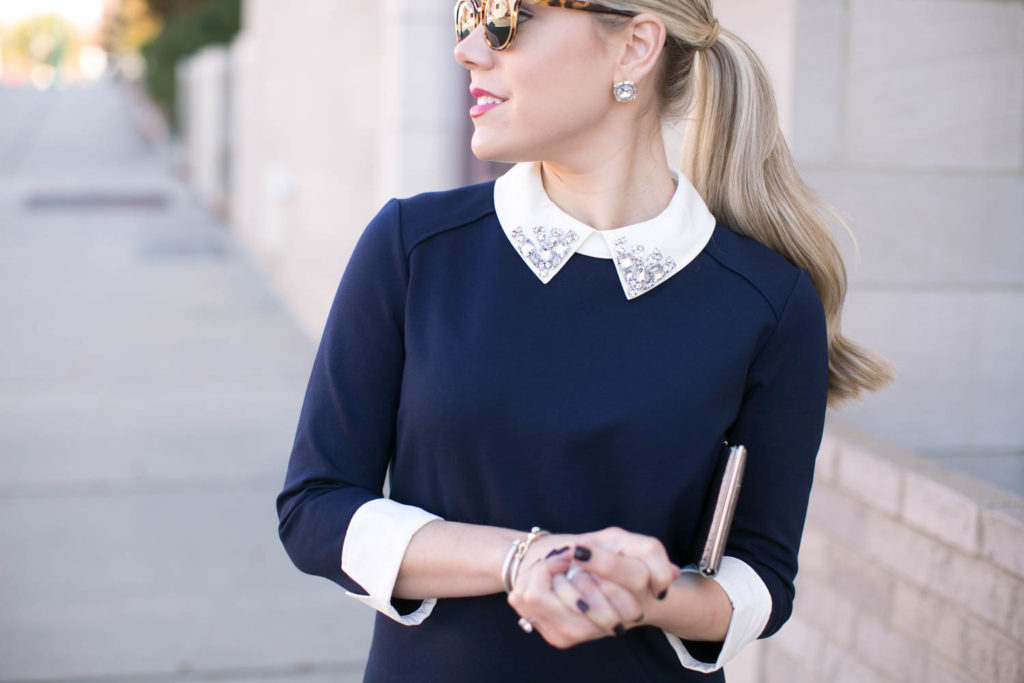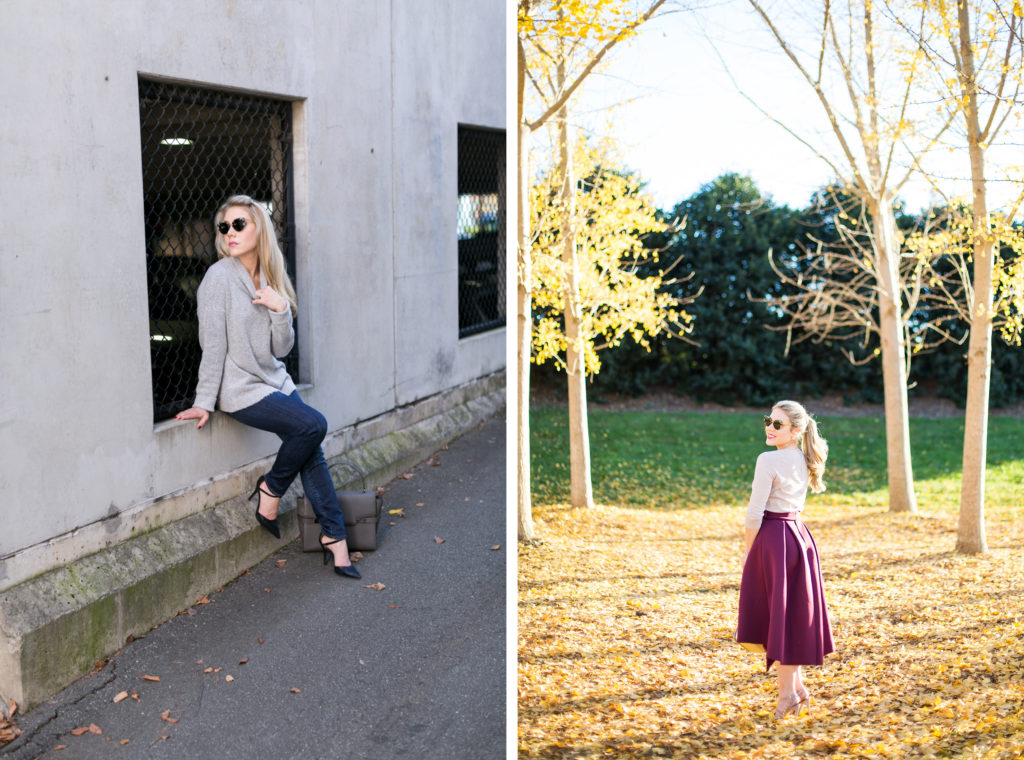 This year I have an ever growing 'Wish List' of fall staples, with a Barbour coat topping my list. Tukernuck has the best selection of Barbour merchandise. I've also had my eye on this red beauty.
One item on my wish list, that I've had difficulty finding, is a traditional red plaid jacket and/ or blazer!  If you stumble across anything any please let me know!
Below are some of my favorite Fall picks!  Oh how wonderful it would be to pluck things right from the computer screen and into my home.
Click the images below for details and pricing.