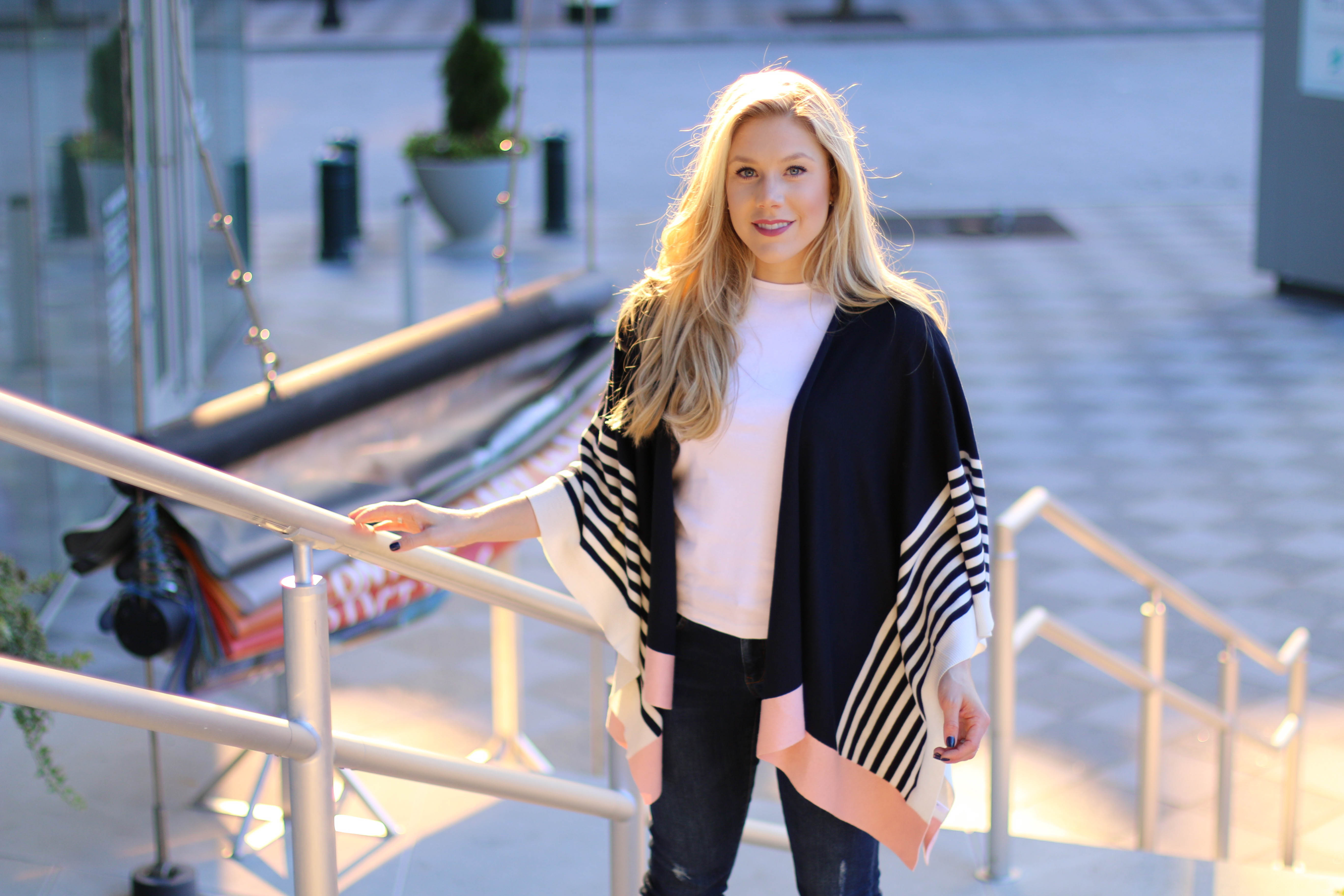 Outfit details:
Wrap: Talbots | Top: Nordstrom | Denim: Anthropologie | Shoes: Old, Similar (here)
I'm so excited Fall is upon us.  I don't know about you, but there's something about this time of year that nourishes my soul.  A good friend and I recently had this very conversation… Is it the feeling of a new beginning, or a fresh start with the changing of weather and falling of leaves?  There's something about the cooler temperatures and inviting signs of nature that makes me want to get away from the hustle and bustle, spend time outdoors, and recharge my ever running battery.  These are the things that truly matter. It's not about the tasks and to-do lists. It's about slowing down and enjoying the beautiful earth and the beautiful people that the good Lord has blessed us with!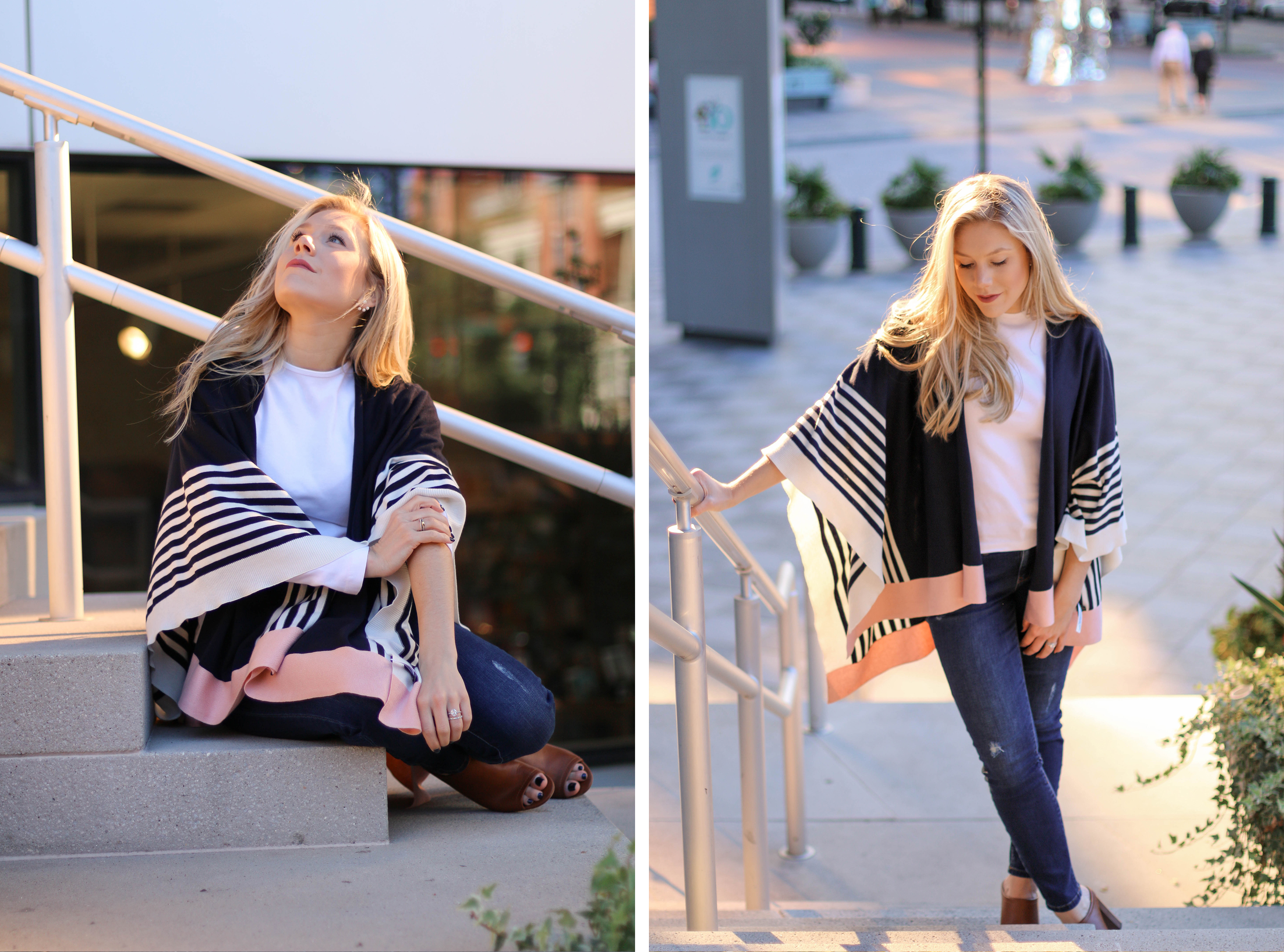 As I grow older I'm starting to relish those fleeting and sometimes rare moments that make life so great! Speaking of which, recently my husband and I have had many conversations about the kind of future we want to build together as husband and wife, and among the more obvious topics are starting a family, building a home, and finding a community within a church. And, with these subjects at the forefront of my mind, I've found myself thinking a lot about the future of Style Soufflé, it's direction as well as the short and long term goals for the brand as a whole. It's only natural that as I experience personal growth that it be reflected in the kind of topics I choose to share on the blog – I mean that's what life is all about, right? Continuous learning and self-growth.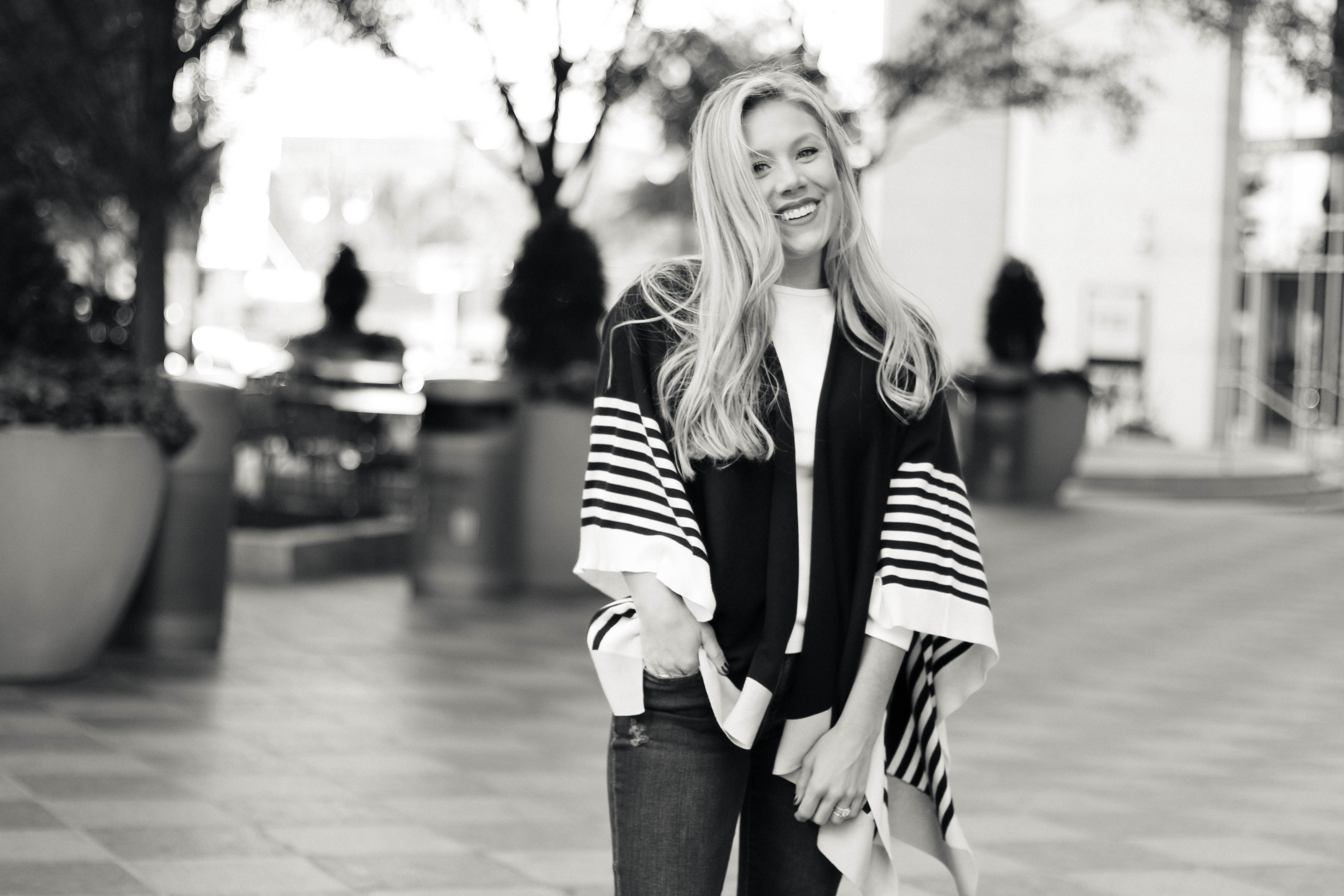 My blog was created to be a source of inspiration for women, and that is exactly the focus and approach I will continue to take.  For me, and well… Style Soufflé, this is so much more than the superficial things that go hand-in-hand with this industry, like social media. It's about establishing real relationships with real people over real topics!  So, I wanted to thank you all from the bottom of my heart for continuing to read Style Soufflé, and if there are any topics you wish for me to cover in the near future, please leave them in the comment section below!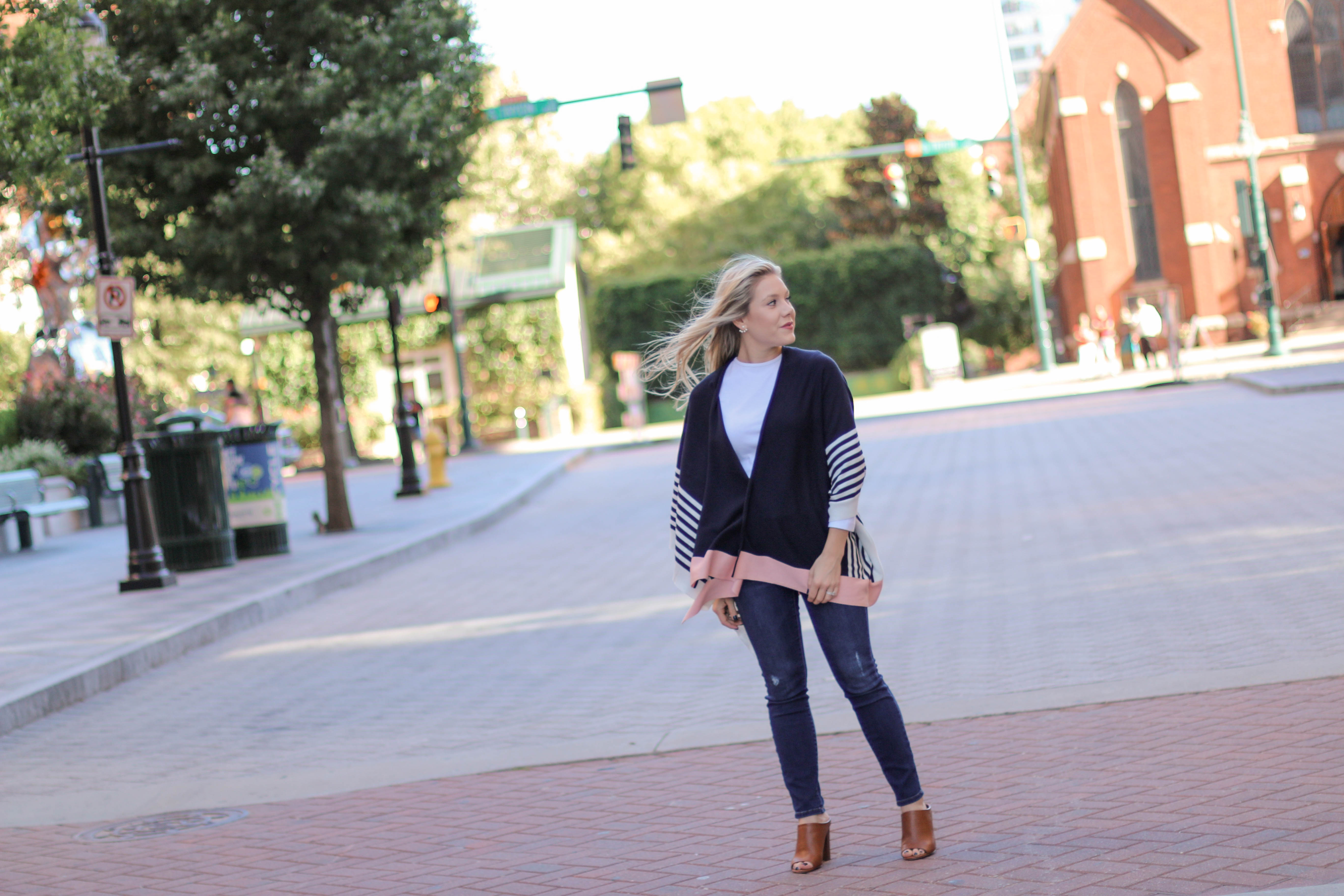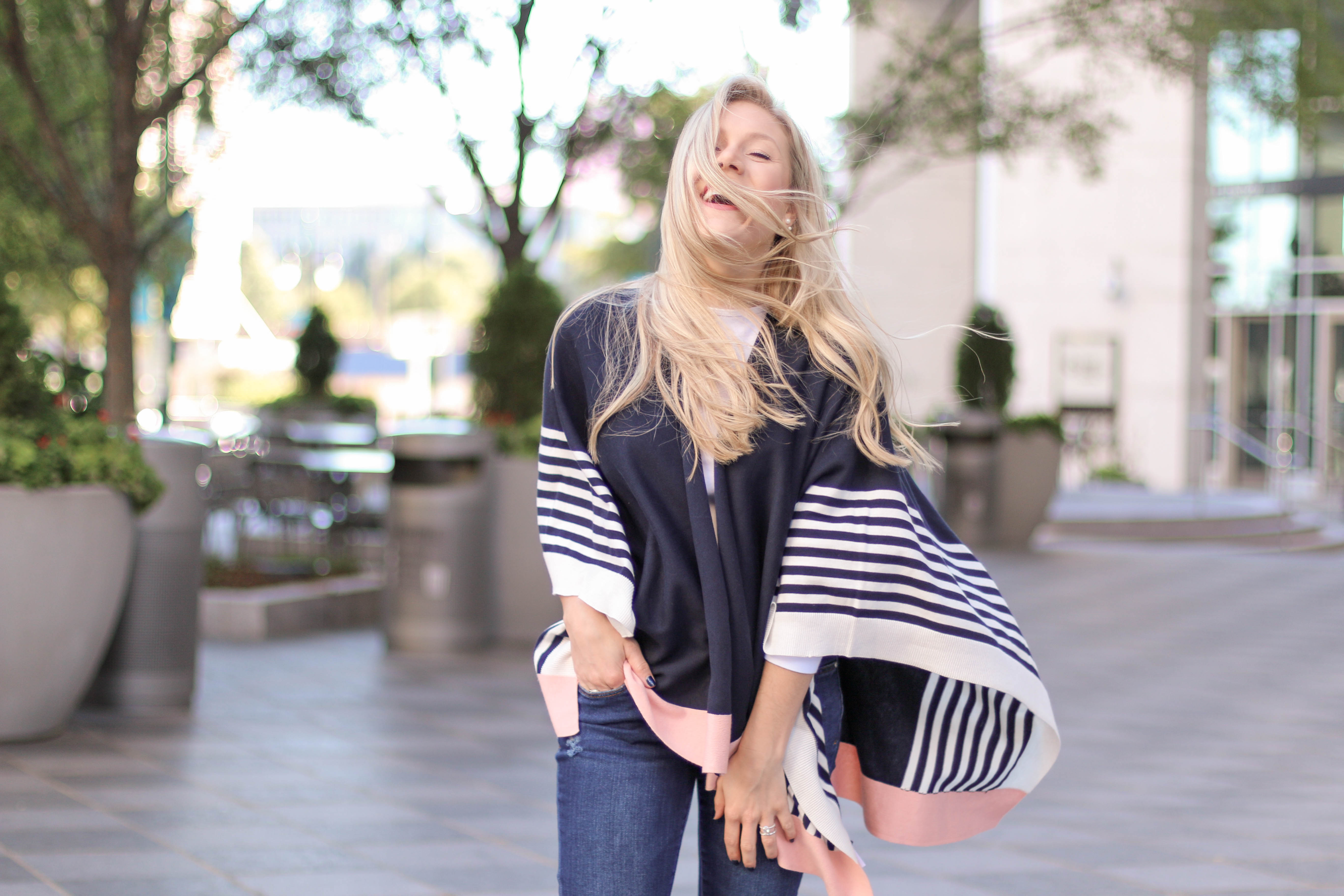 As for the outfit… I was gifted this wrap (here) from Talbots several months back, and longed for cooler weather so that I could finally wear it. It's currently on sale for 50% off its original price. To keep it casual, I paired the wrap with a solid white top from Nordstrom (here) and my favorite pair of Pilcro denim from Anthropologie (here). For those of you unfamiliar with Pilcro, I highly recommend you stop by your nearest Anthropologie to try on a pair – there comfortable fit will do the rest!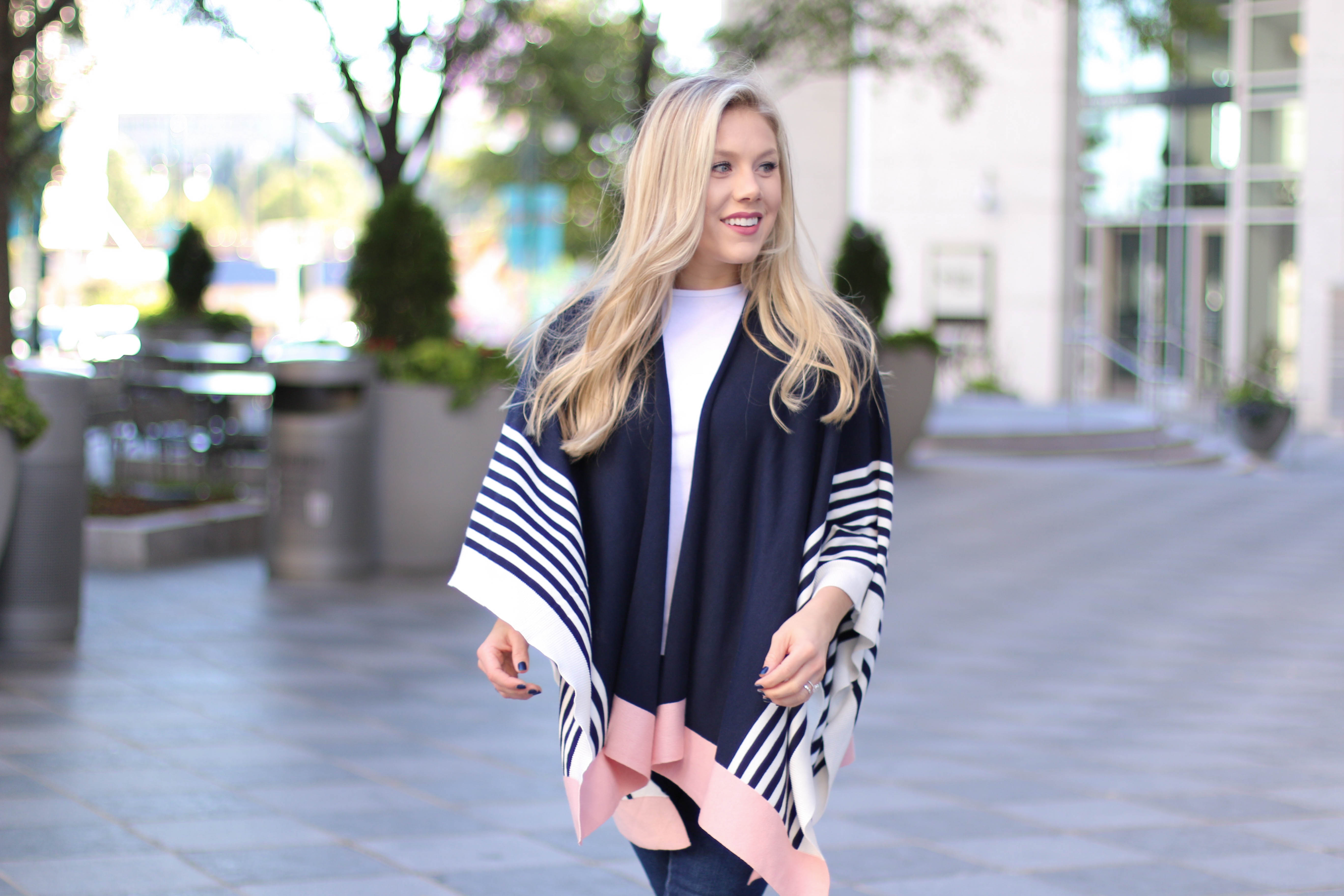 Thank you for taking the time to read today's post, friends. Remember to carve out time in the coming months to soak in this beautiful weather and enjoyed being surrounded by loved ones. The holiday's are the most treasured times of the year, and I am looking so forward to sharing recipes, family traditions, travels and decor with everyone. Oh, and speaking of Fall, yesterday I shared my favorite fall picks, be sure and check it out (here)!
xx, Taylor-Rae
Click below for outfit details: