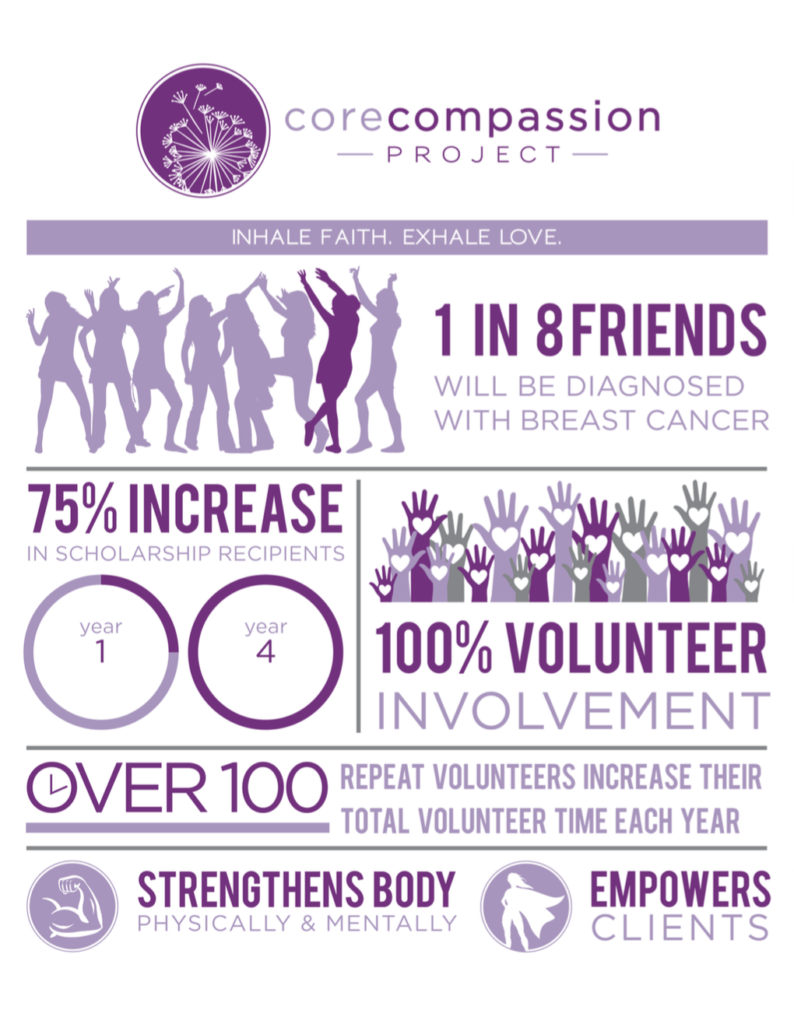 In case you haven't noticed, October is National Breast Cancer Awareness Month, when the entire nation gets painted pink. This is also when "pink" becomes more than a color: It becomes, for better or worse, a verb.
In the world of marketing, "to pink" means to link a brand or a product or even the entire National Football League to one of the most successful charity campaigns of all time. And, that is exactly what Jill Hinson, Certified Instructor and owner of Core Studio Pilates & Yoga, is doing in her efforts to help fight breast cancer with the Core Compassion Project, a non-profit that offers Pilates scholarships to survivors.
Second only to lung cancer, breast cancer is a leading killer when it comes to cancers found in women, and according to the American Cancer Society, every two minutes a women in the United States is diagnosed with the disease. The World Cancer Research Fund International recently reported that there are more than 6 million breast cancer survivors worldwide, giving many survivors a reason to celebrate this month, which is where Jill has placed her focus.
Core Compassion Project was established in December 2012, when Jill's very first client let her know she had been diagnosed with breast cancer. In search of how to help this client, Jill spent many hours studying the effects of breast cancer on the body, and knew that Pilates would provide much needed assistance in bringing survivors back to optimal health. Shortly after, she had several clients facing the disease whom also expressed interest, but couldn't afford it due to medical expenses.  Through the Core Compassion Project, she aims to use post-rehabilitative Pilates to build strength not only in the body, but in the mind and spirit as well.  For every $500 collected, the Project provides one survivor with 1o private session with a qualified and approved instruction who can tailor a program that address the individual's specific concerns. In four short years, the project has already grown into five states making a profound impact.
This Thursday, September 22nd, I have the honor of attending the "Girls Night Out" event and silent auction, which is essentially a night to showcase what the money raised goes towards, and also a night to raise money for the organization. I will be sharing highlights from the evening on my Snapchat (taylorraeh), so I would love if you would follow along. Also, I encourage you join me in making a donation to www.corecompassionproject.org, or you can mail in your tax-deductible donation to: PO Box 1113 Monroe, NC 28110.
Warmest regards,
Taylor-Rae