Outfit Details:
Dress: c/o Cooper & Ella | Purse: Tory Burch | Shoes: Stuart Weitzman | Sunnies: Ray Ban
Football is back and the temperatures are starting to drop, which means Fall is just around the corner, friends!  And, I for one, couldn't be more thrilled to welcome this change in season.  While the first official day of Fall is not until September 22nd, I've began to transition my wardrobe in anticipation for my favorite season of the year.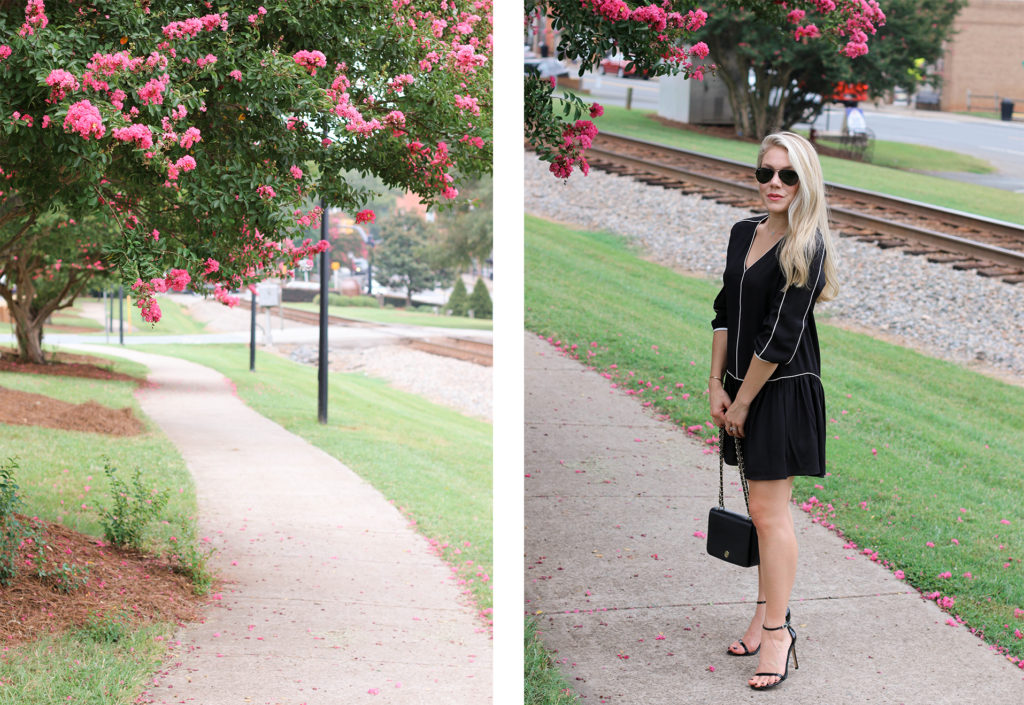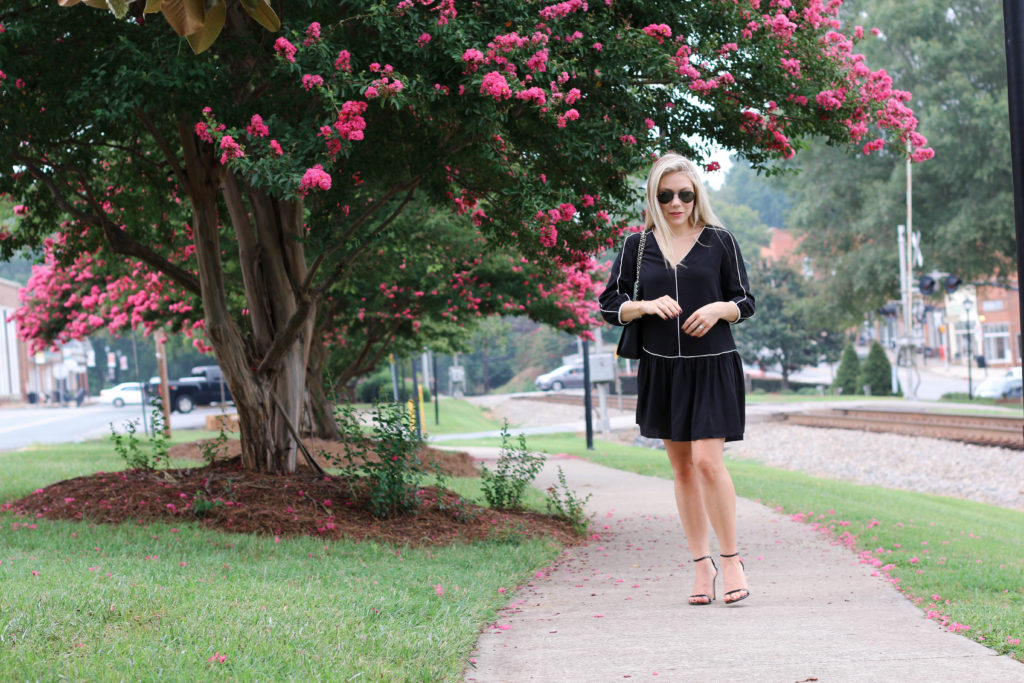 To get some fresh inspiration for curating my best autumn wardrobe yet, I've turned to the latest September issues on stands, and of course, Pinterest!  Bring on the layers my friends. From velvety nuances, to teetering heels and some pretty extreme accessorizing, there is no denying that Fall 2016 is all about extravagance!  Later this week I'm breaking down which of these trends are most wearable, and creating a hit list of the most sought after and practical staples for fall.  With velvet on the rise, I'm itching for a new plush, velvety handbag, and have uncovered some pretty affordable finds, so I encourage you check back on Friday for more talk on Fall fashion!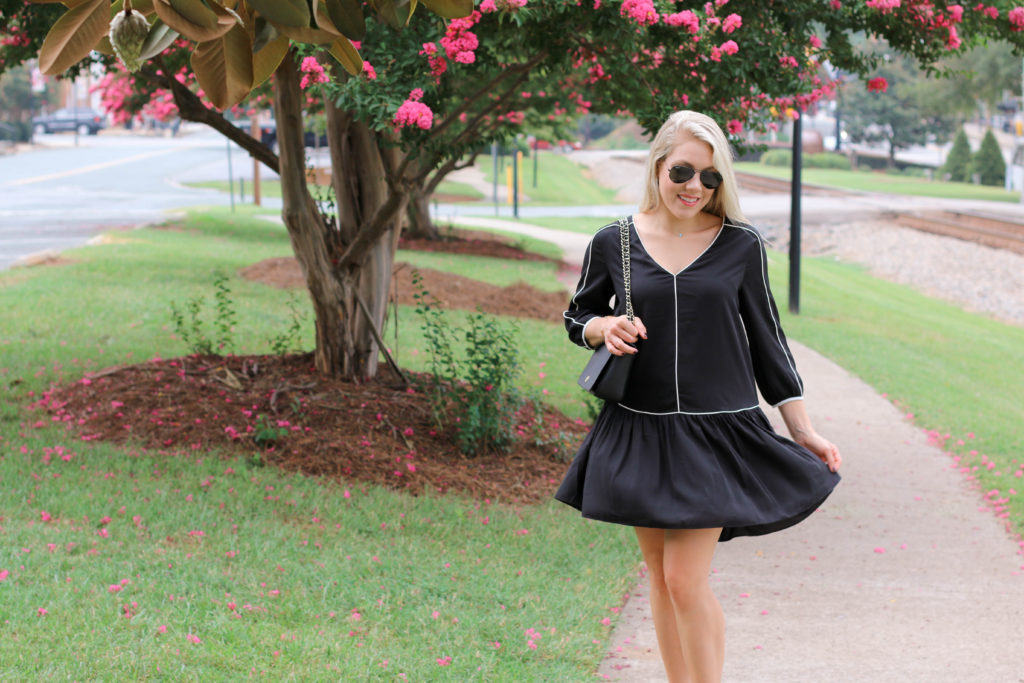 Fall is a transitional season, and it requires the same of our wardrobe. Hence: LAYERS. It's important to choose outfits that will keep you warm on cool mornings/evening and also comfortable during the heat of the day.
As a dress aficionado, I've found solace in sleeved dresses, like this one from Cooper & Ella! It's light weight, yet practical. Last week I shared this post (here) featuring a beautiful peplum Cooper & Ella blouse, which became a hit on Instagram. In fact, Cooper & Ella is now being carried in Nordstrom (both online and in their department stores around the US).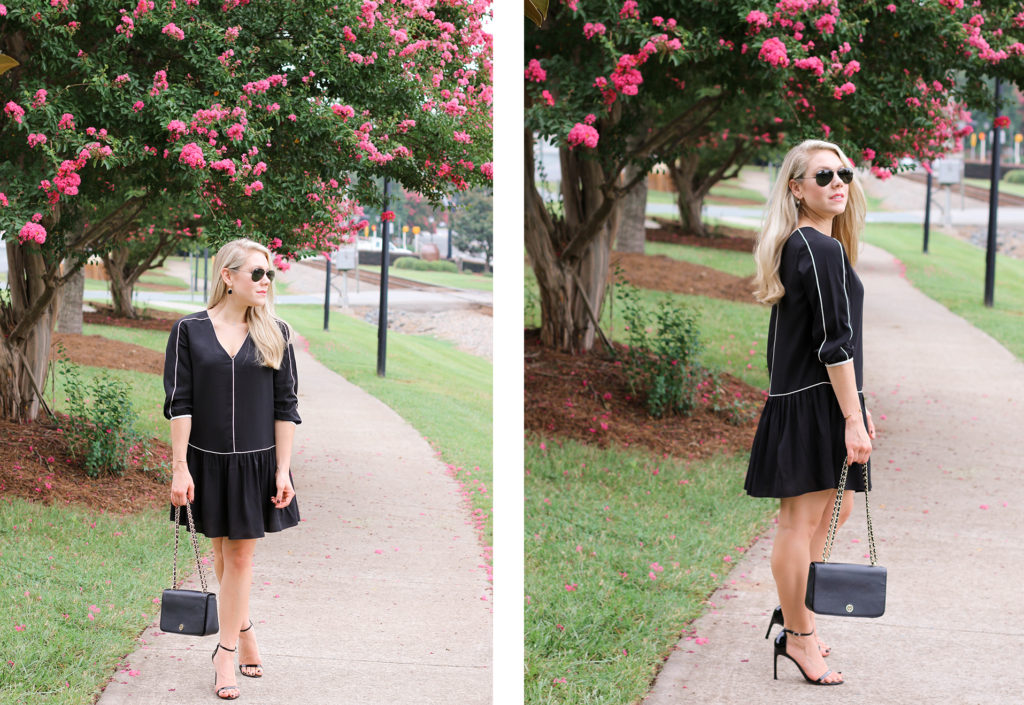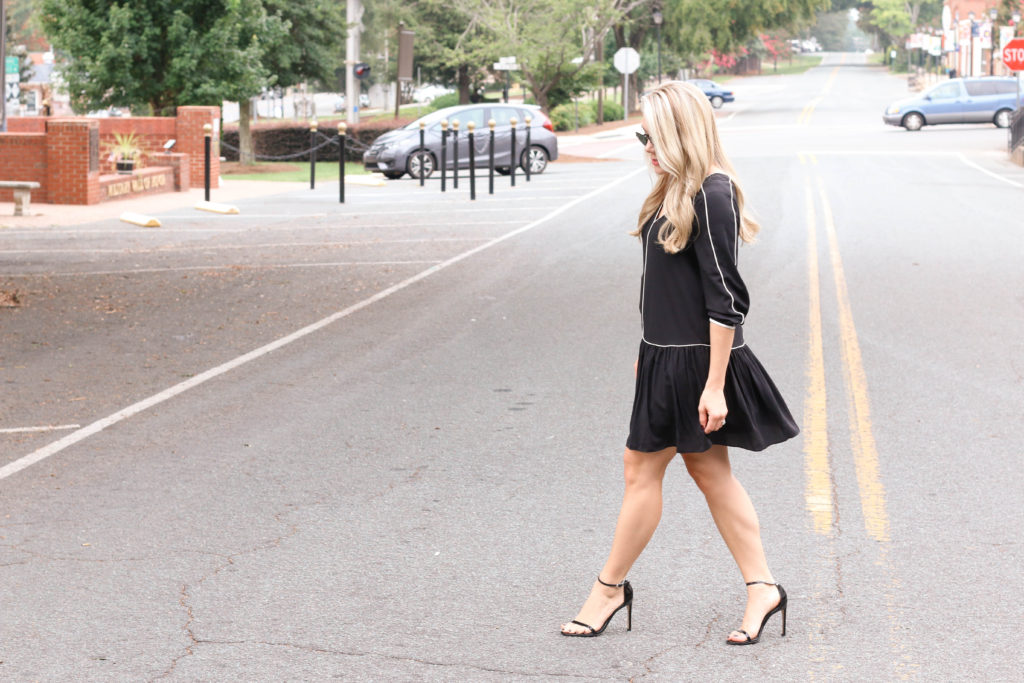 And, for every Cooper & Ella purchase, a hot nutrious meal is provided to a child at Hope Foundation School in Bangalore, India.  For many, this is the only meal they'll have all day. So, by purchasing a piece from their collection you are helping to inspire children in need.  It's amazing how such a small act of kindness on our part, can make such a huge difference in the lives of those less fortunate.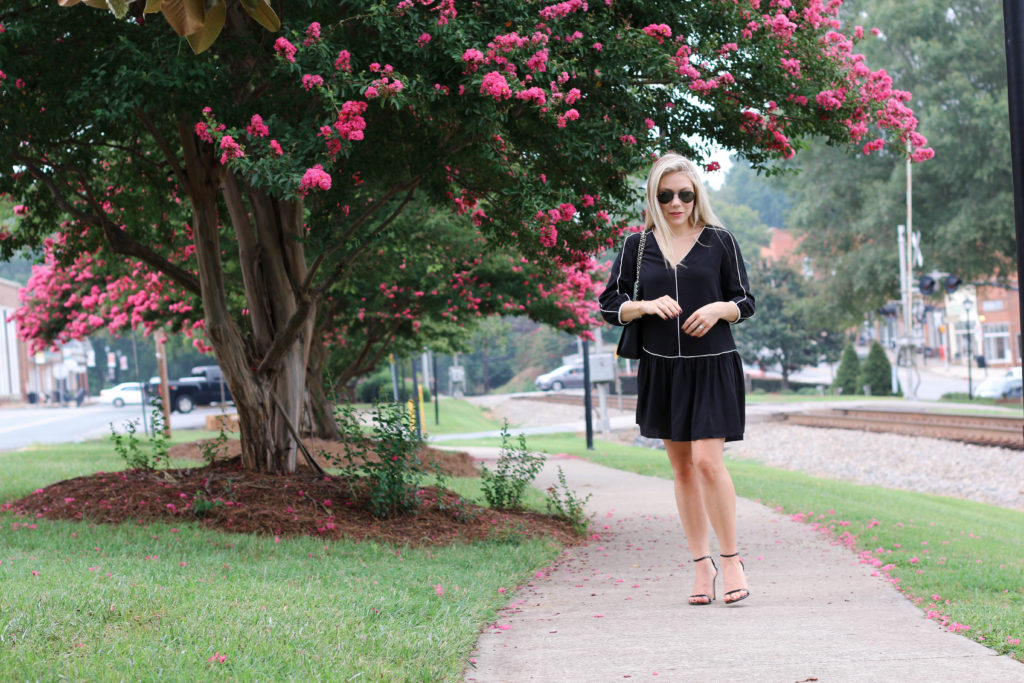 If you have any questions about Fall trends, or would like for me to create a post on a specific topic, please let me know in the comments below. Also, I encourage you check out pieces from Cooper & Ella's collection. It's great to see a company provide a portion of their profit to those in need.
Kisses my friends,
Taylor-Rae
Click below for outfit details:

This post is sponsored by 'Cooper & Ella'; however, all opinions are my own.